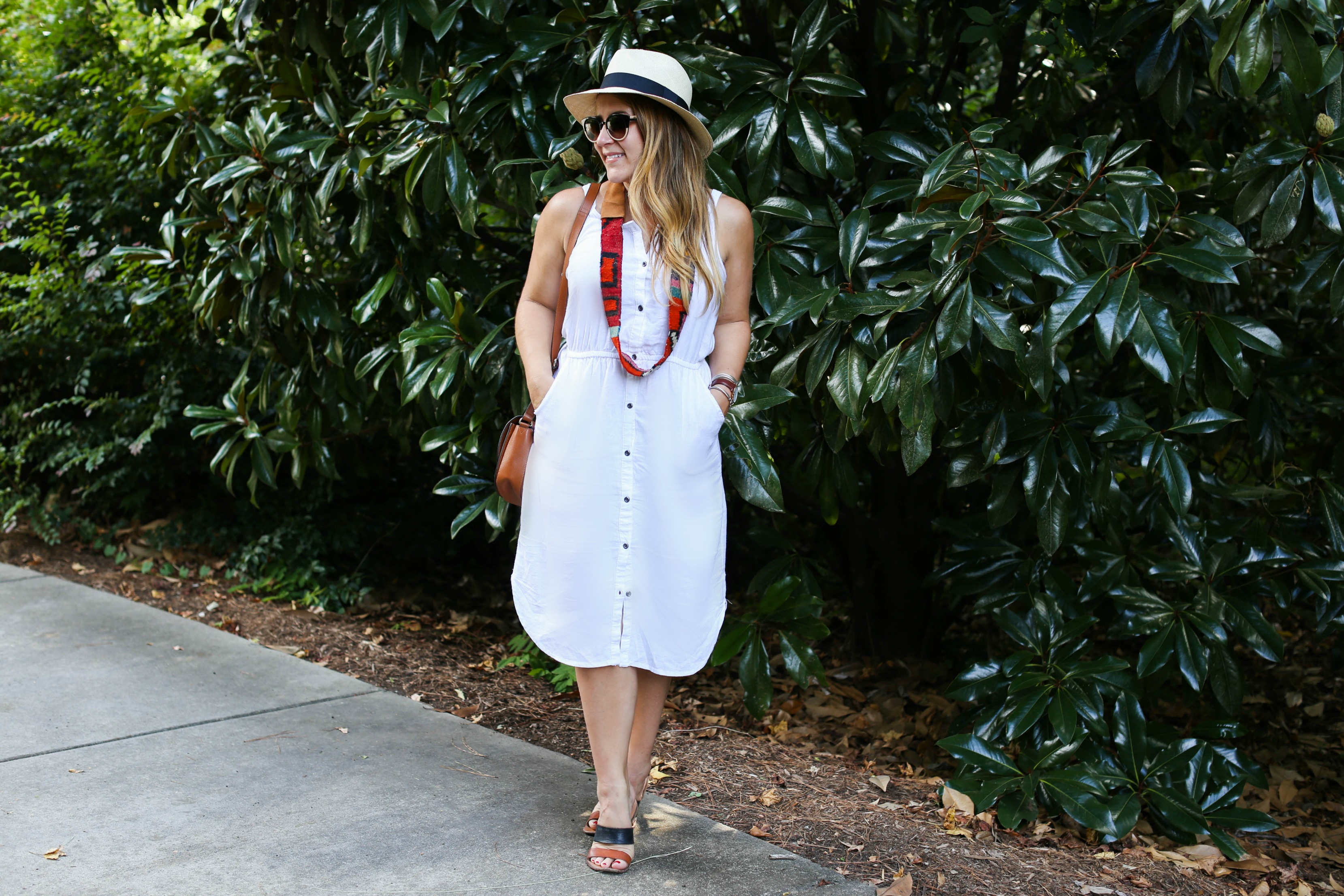 Dress, (almost exact  & another similar) / Shoes / Bag / Hat / Necklace / Watch / Bracelets 1, 2, 3, 4 / Sunglasses / Similar basket
If you follow along on Snapchat (welchie24), you were probably feelng inundated with snaps of my dogs and our picnic from Sunday. Do y'all remember the store C.Wonder? Well, I picked this basket up there right before they announced they were shutting down all of their stores (so sad) and I am so glad I did. Every time I suggest we have a picnic, Aaron never wants to take the basket because he thinks we  he looks silly, but after the fact, he always admits it's super nice to have.  So, on Sunday we loaded up some goodies from the fridge (including our favorite FlyJoy bars) and headed to Duke Gardens with the pups to have a picnic.
You can pretty much throw whatever you want into the basket in terms of food, but I think a picnic needs a few key necessities. So today, I'm teaming up with Fly Joy to share the key components of Picnic 101.
#1. Grab a basket. I know you can use a backpack or anything else, but let's be real. A great picnic deserves a great basket. I love the options here, here and here.
#2. Pick a great location. Sure, you can have a successful picnic on a concrete driveway, but the really good ones are surrounded by peaceful ambience and plenty of space to spread out on. It also helps you decide what you need to prepare for/throw in your basket! It's important to consider things like bathroom accessibility, shade, how far you'll be walking to the location, etc.
#3. Grab a blanket. Make sure to grab a blanket you wont be sad about if it gets dirty or muddy. Bonus points if it's machine washable and you can take it straight to the laundry when it gets home! These are great options.
#4. Consider your picnic guest needs. Make sure you have the essentials for those attending. Maybe you need sunscreen, or a water bowl for the dogs. Consider each guest and what he, she or animal may need. 🙂
#5. Consider the packaging. Once you have a great basket, make sure to consider how you'll keep everything cool. You may need ice or ice packs.
#6. Pack the Food! I love keeping it simple. We usually grab a few bottled beverages, maybe a bottle of wine and a big water bottle of water. As for food, we typically keep it easy. We love grabbing some bars (Fly Joy bars for the win!), and some meats and cheeses as well as fruit. We cut it all up, put it in some Tupperware and we're out the door. Sandwiches are also a great choice! And, don't forget some dessert (we took suckers this past weekend).
#7. Take Something Fun to Do. Bluetooth speakers, cards, a ball for the dogs, etc. Once you feast on all of your goodies, make sure you have some additional items to keep you occupied!
#8. Dress Comfortably. When you're laying around, the last thing you want is to be uncomfortable. I love a nice loose fitting summer dress that's cute, yet still comfy and easy to move around in.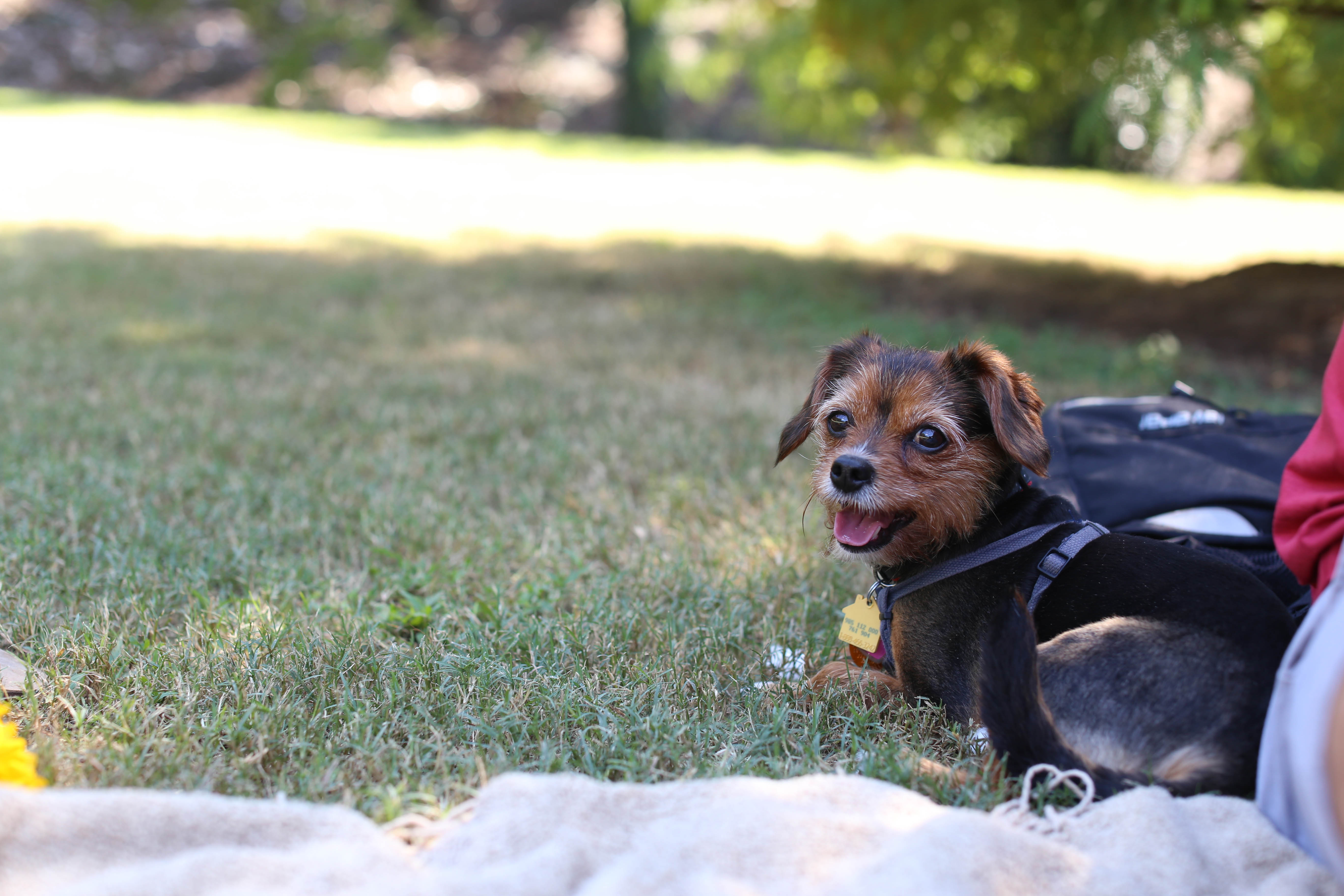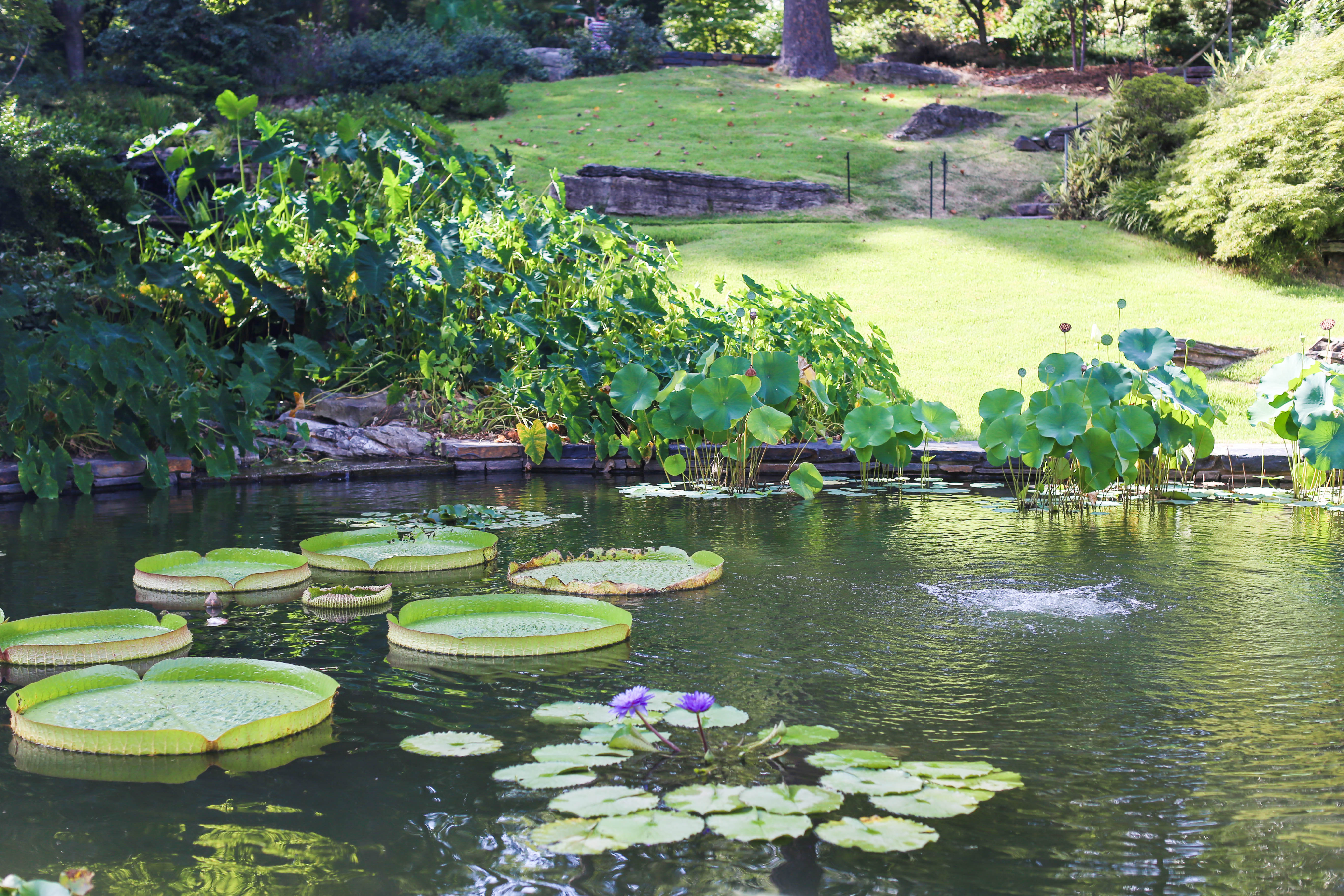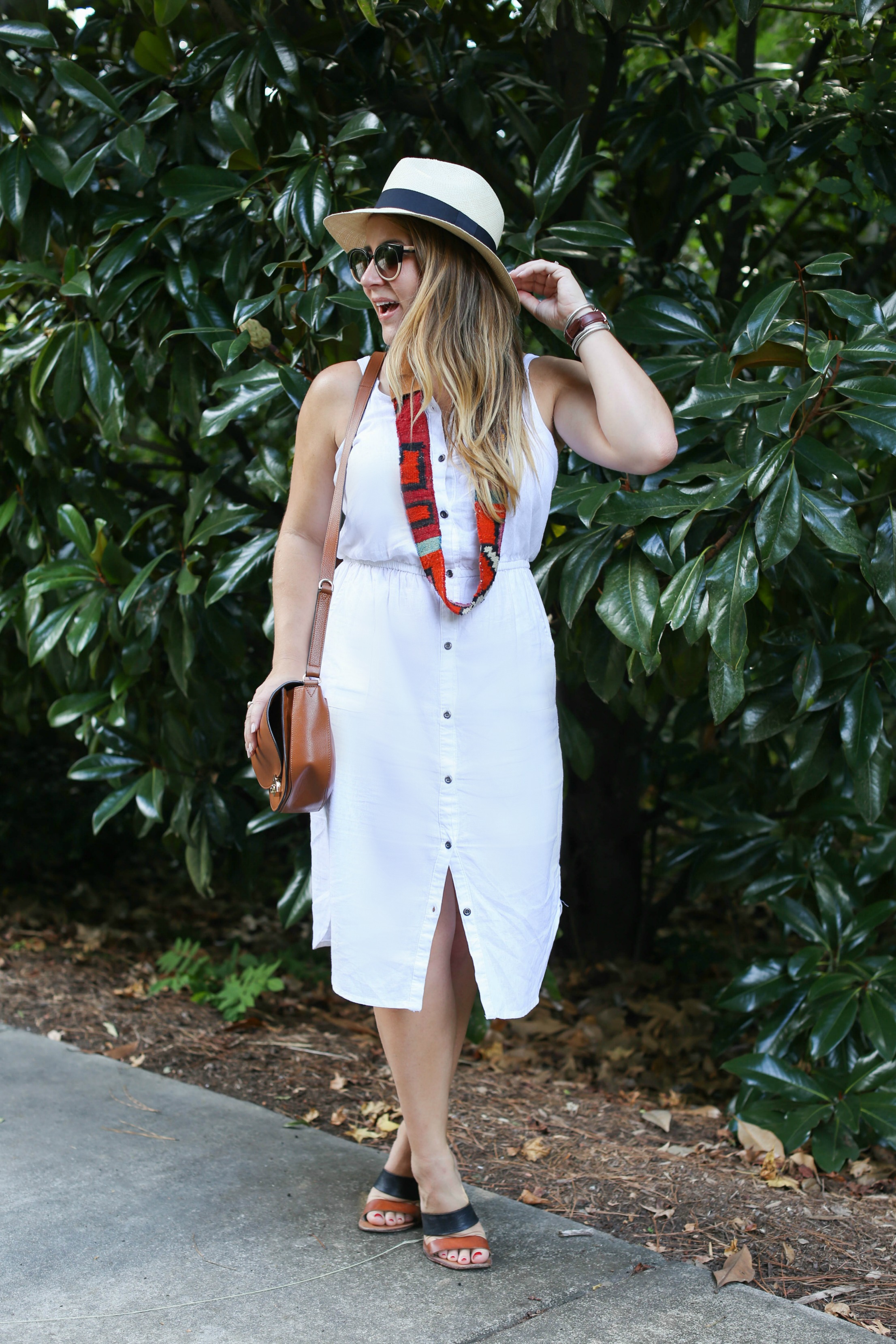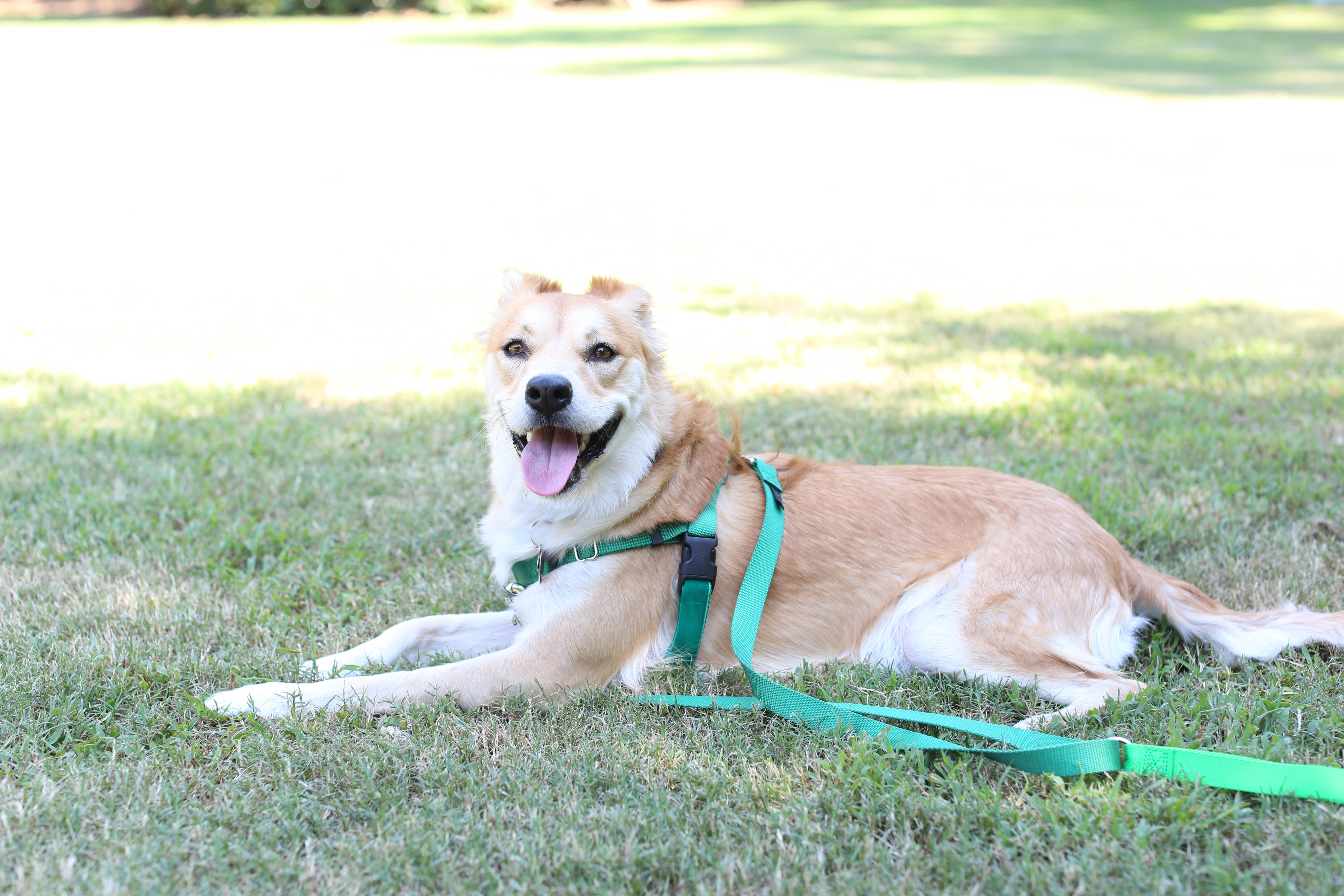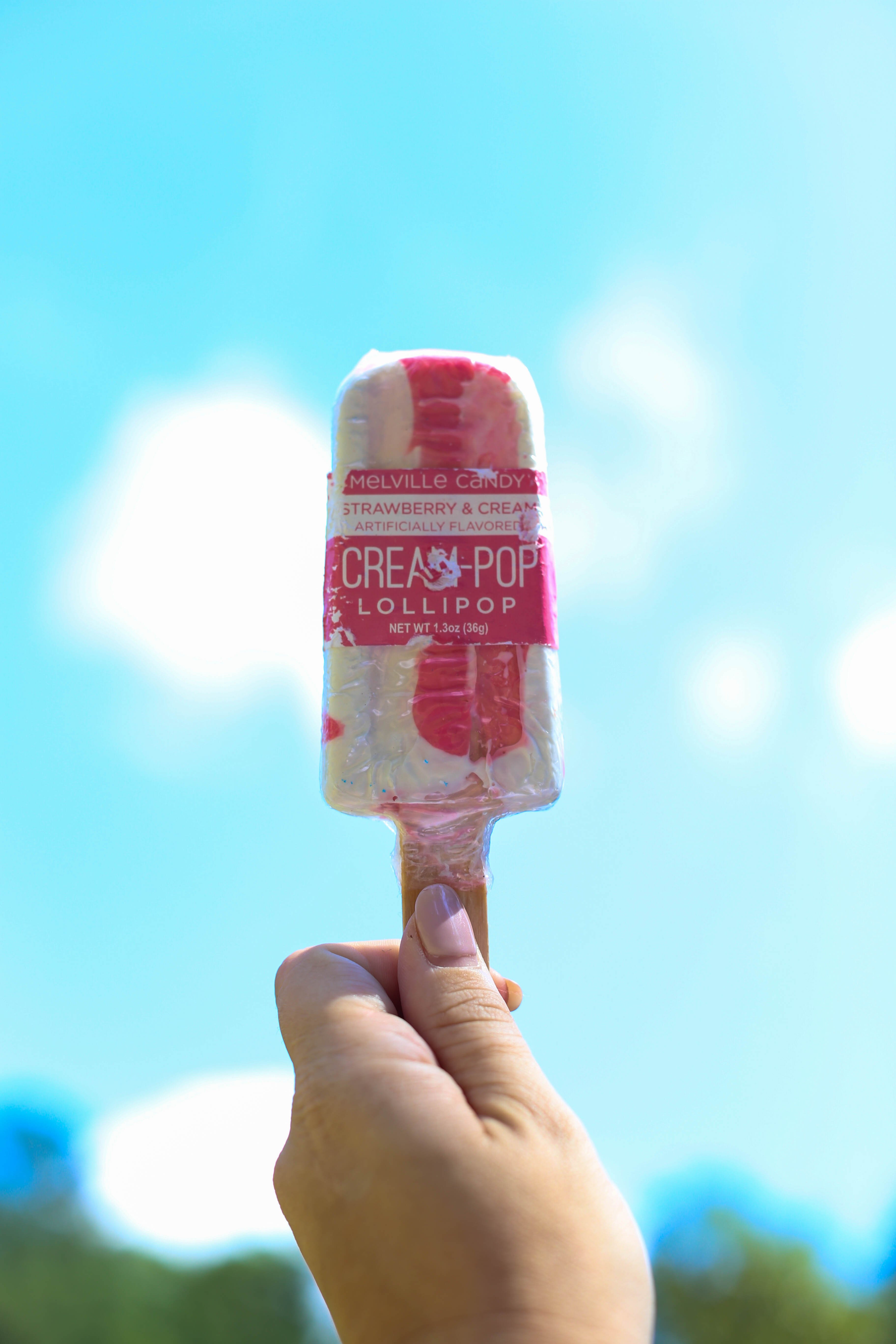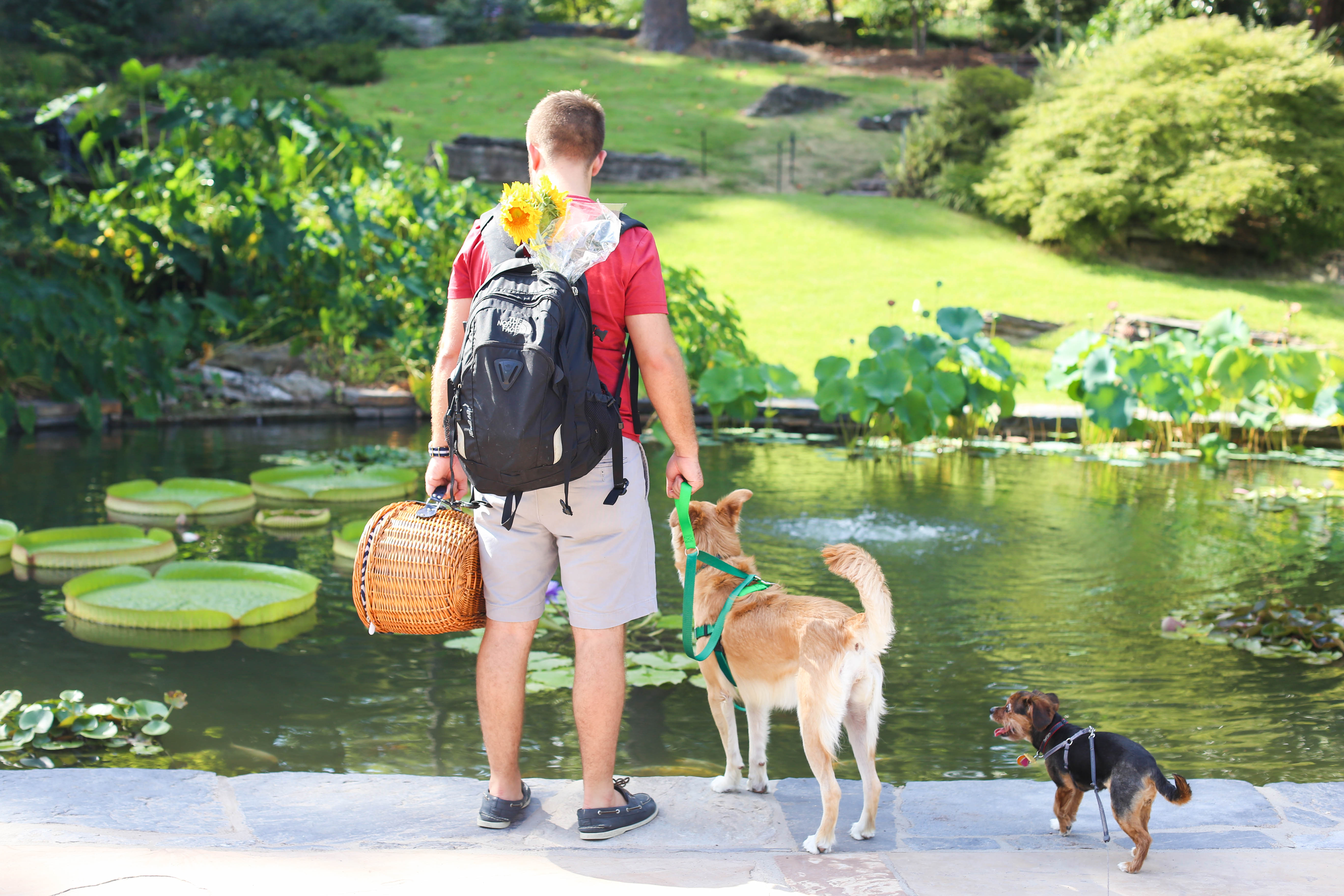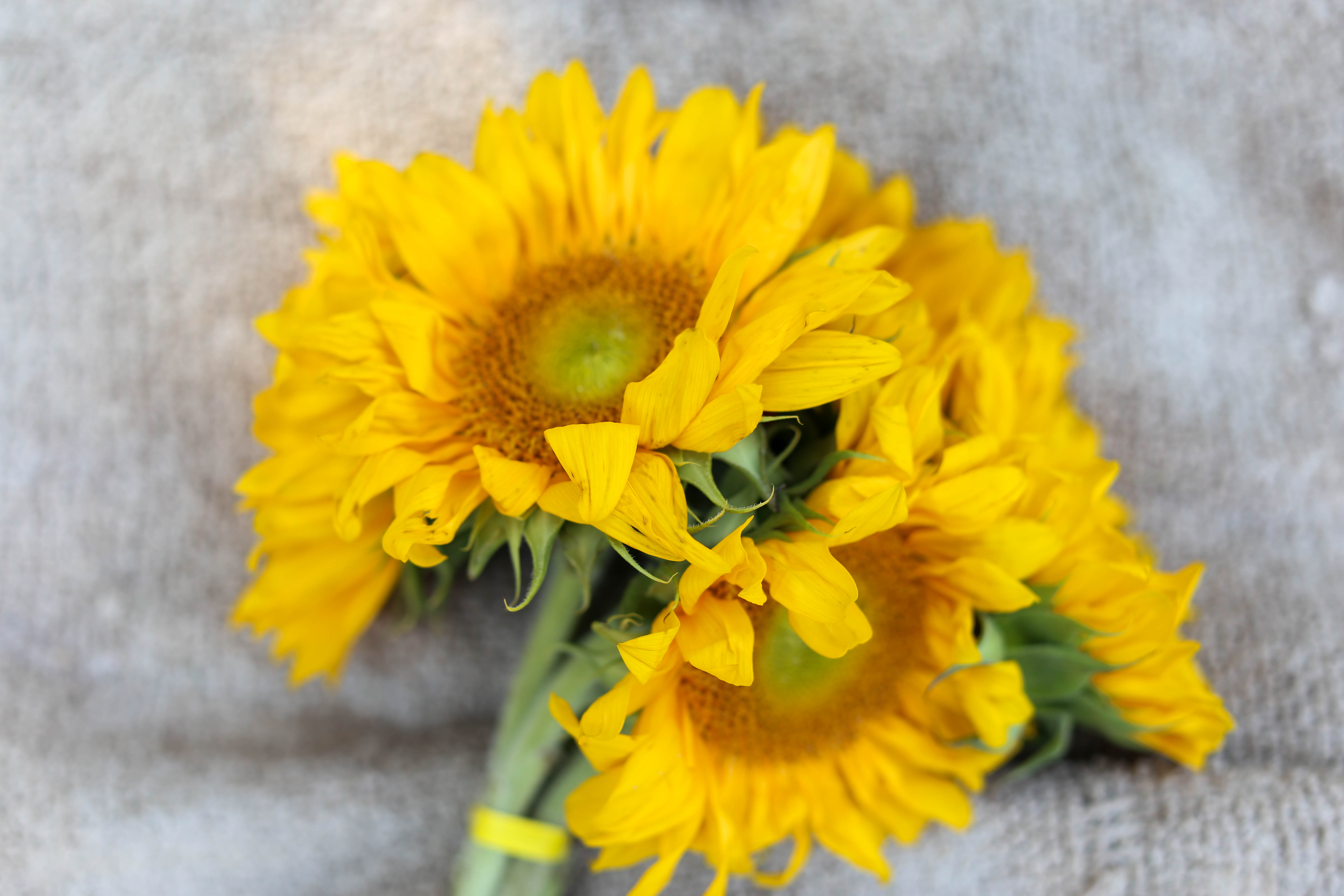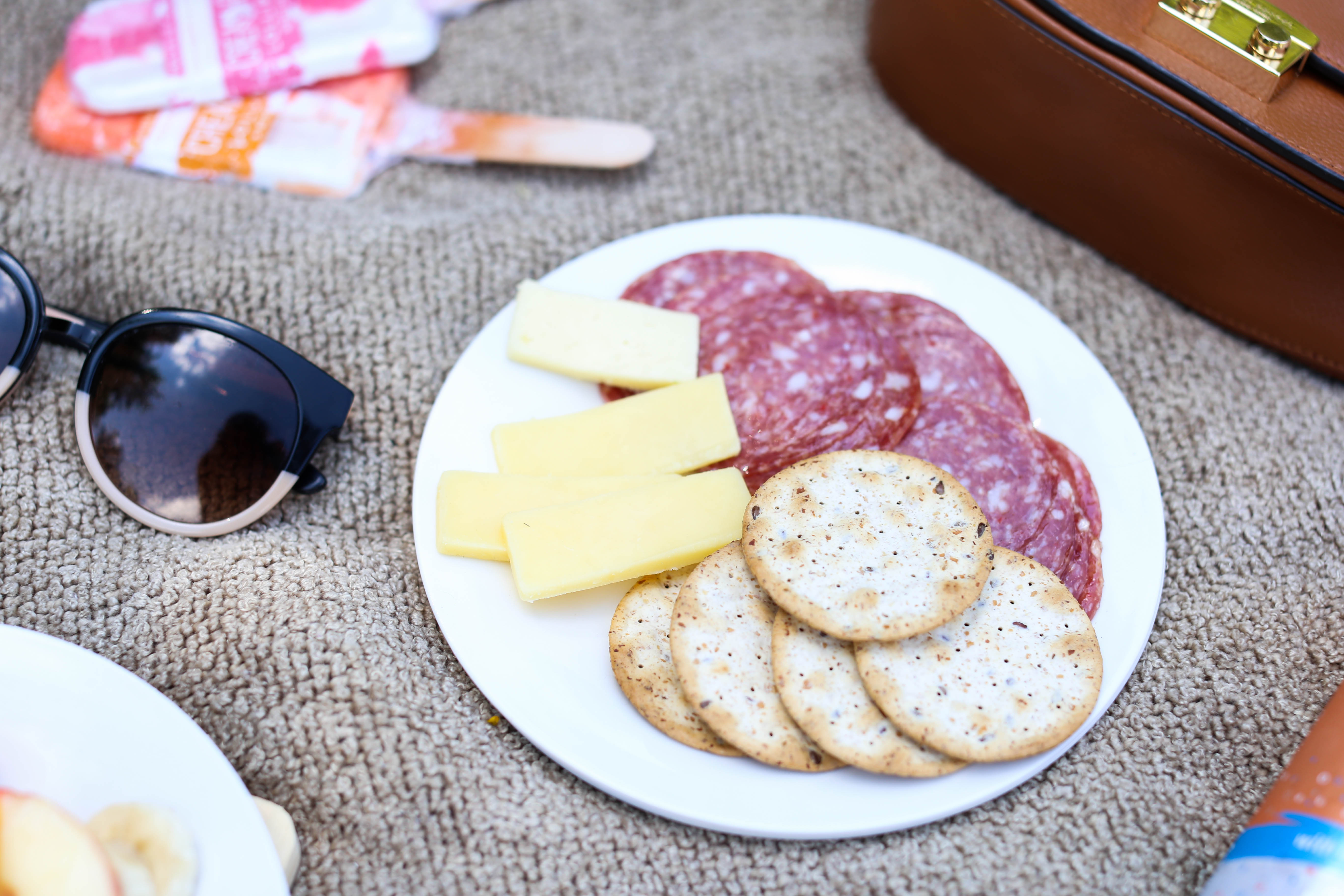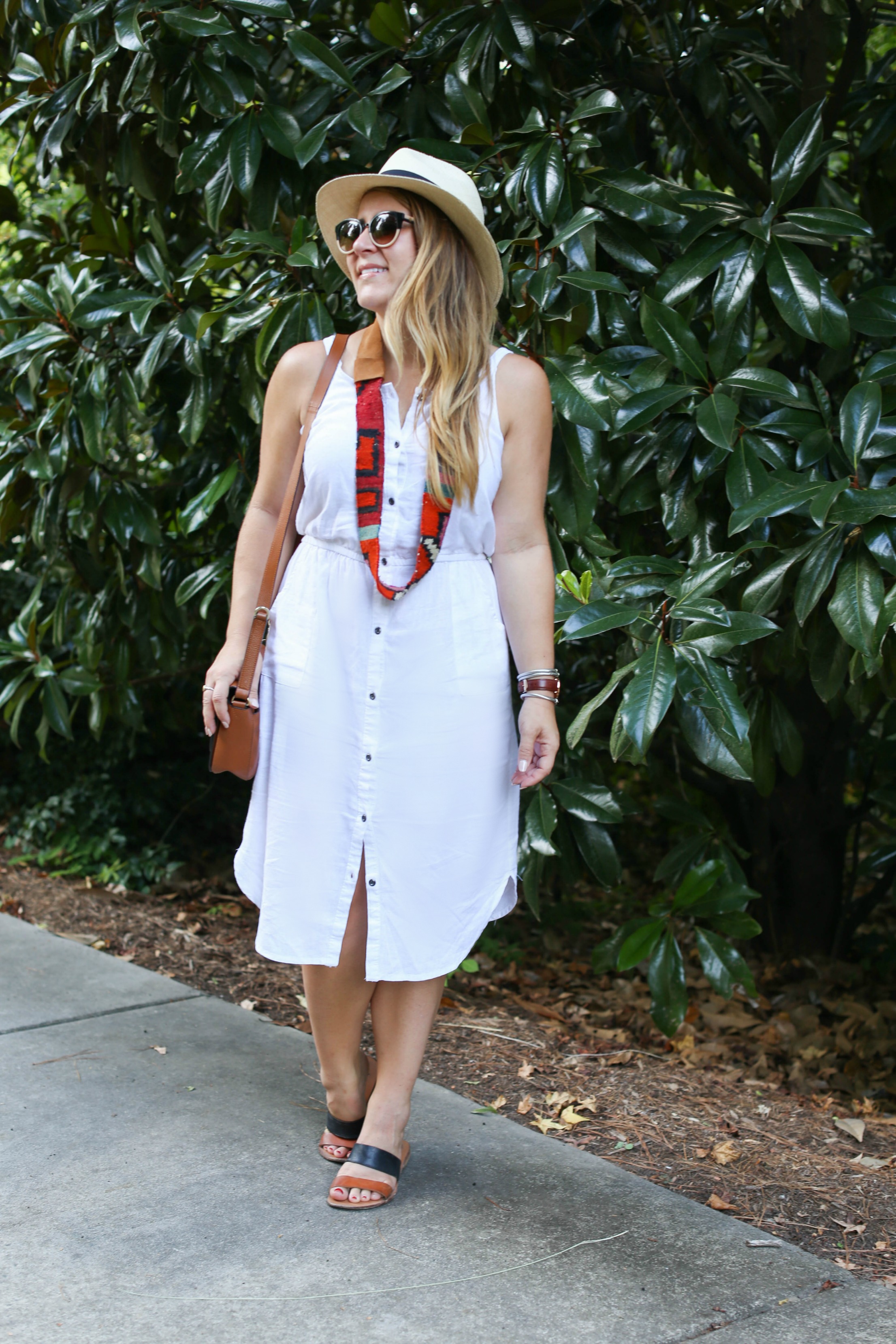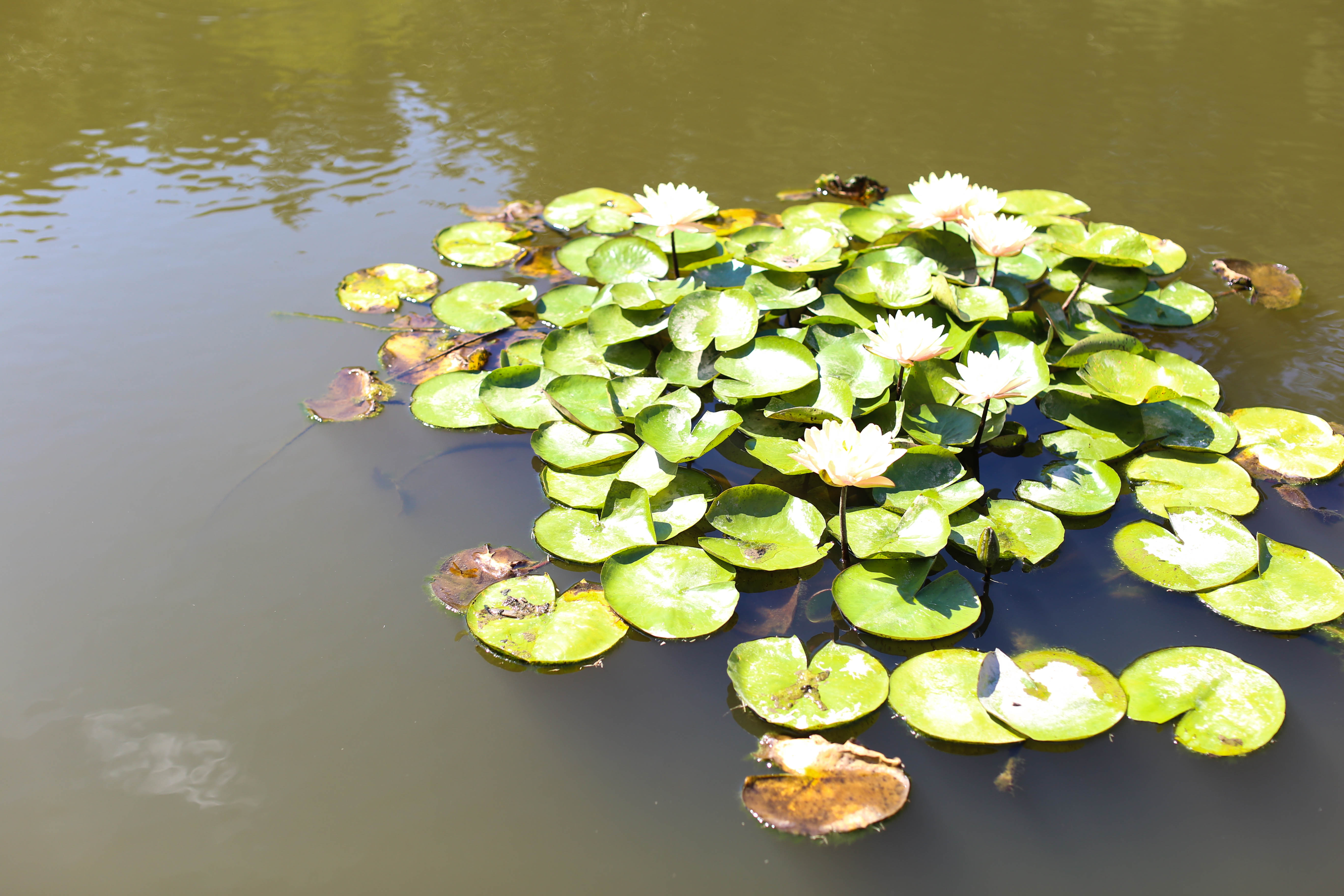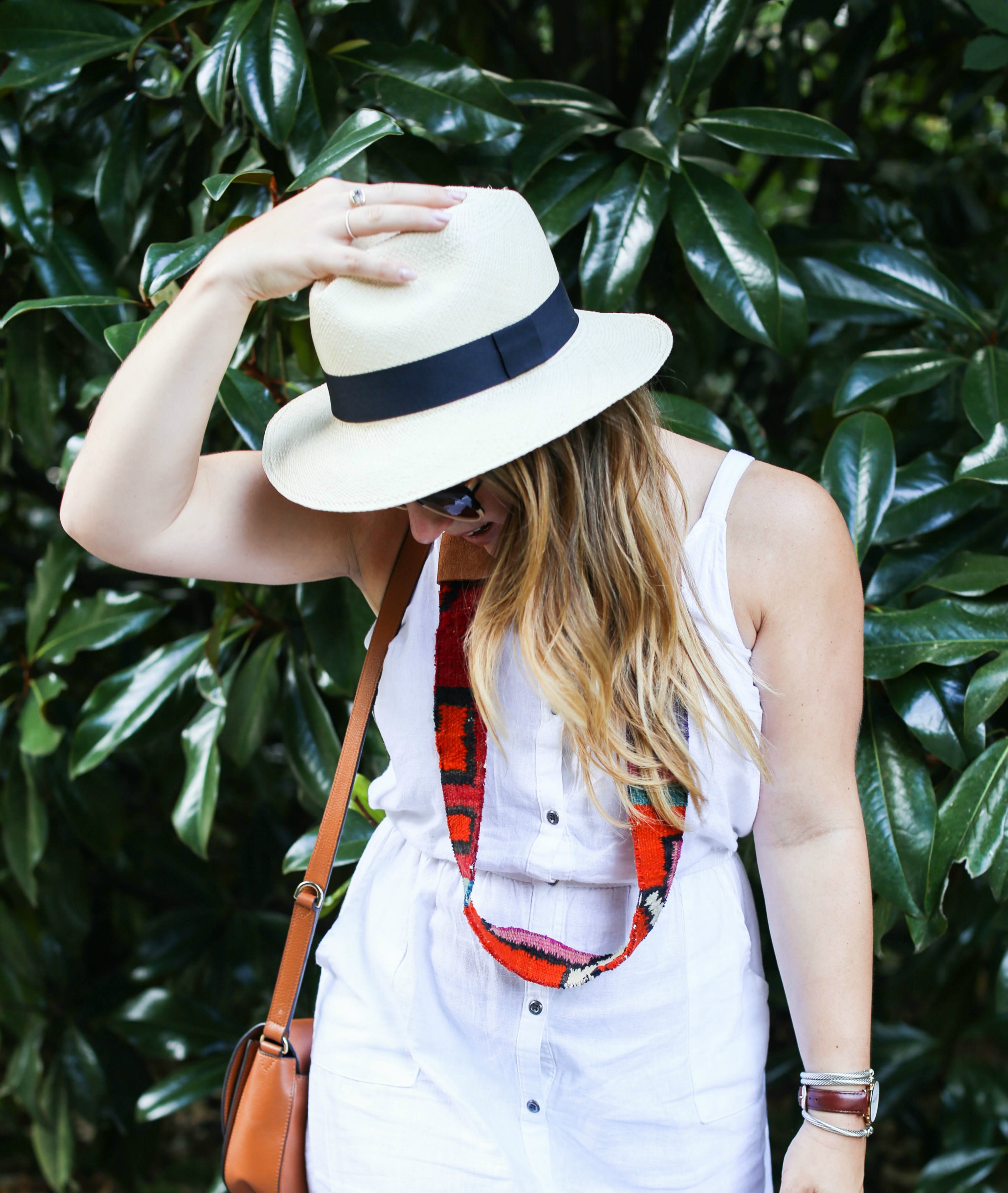 I'm convinced Georgia is the most smiley dog in the universe. I love those pups so much! When was the last time you went on a picnic? I love exploring different locations and just camping out for a few hours and forgetting my to-do list! Take me back to the weekend! <le sigh>
Have a great day friends, and don't forget to check out Fly Joy bars, they are seriously so good!