Good morning and Happy Thanksgiving/Hanukkah! I know this post is a little late for those of you hosting today, but with Hanukkah here and Christmas rapidly approaching, there are numerous times before the end of the year to set a gorgeous table. In terms of formal vs. informal, this is pretty informal with a few touches of formal– I usually follow a pin like this to help me along the way.
As you can see, our table is TINY, but with a residents income, we are working with what we have for now. I dream of a huge 8-10 person table one day where I can have elaborate table runners and gorgeous centerpieces. 🙂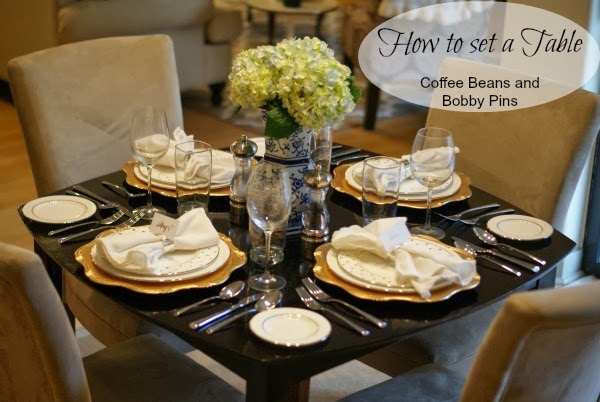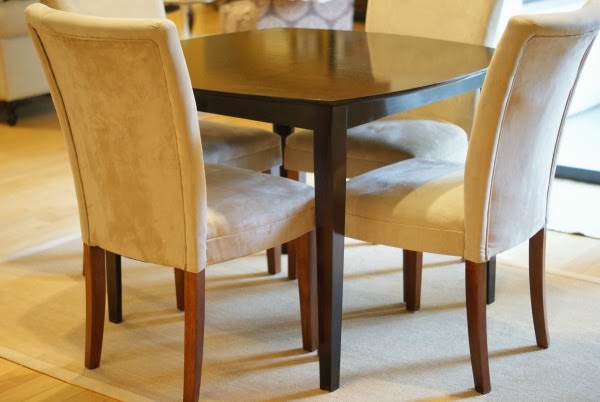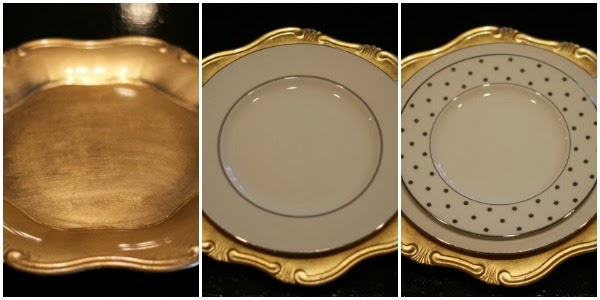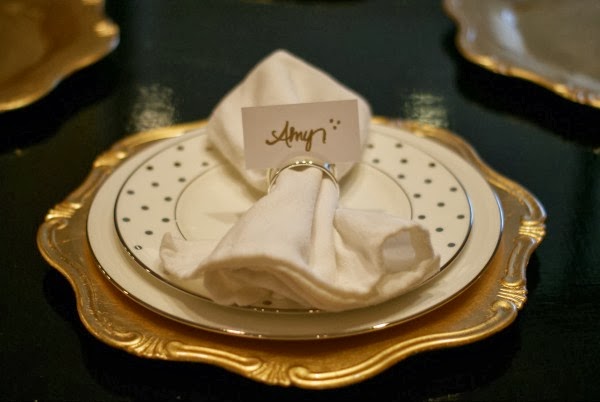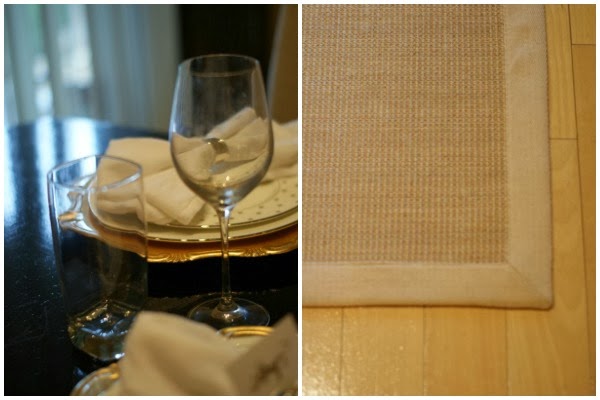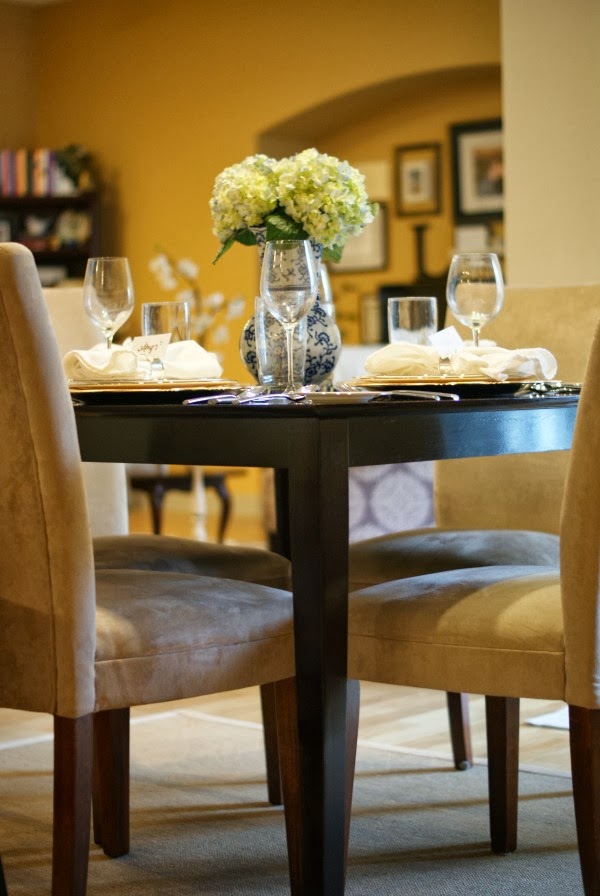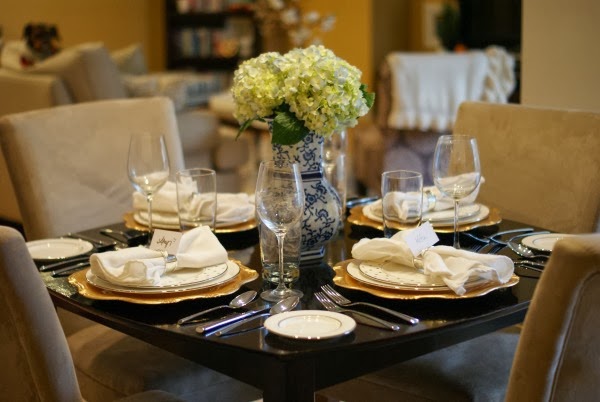 1. Chargers, plates, accent plates
2. Add napkin and personal touch
3. Add wine and water glass (additional glasses needed for formal setting)
4. Add forks on left of place setting (salad and dinner fork)
5. Add small spoon, knife and soup spoon on right of place setting
6. Butter place in front or to right of place setting
7. Centerpiece in center
Now, don't think that you have to have chargers, fine china and accent plates to set a table. In fact, growing up, we ate Thanksgiving dinner all around the house due to large amounts of people crowding into my parents house, but let's be honest, sometimes it's fun to make it a little more fancy. Use what you have, you wouldn't believe how a gorgeous vase of flowers can transform a table!
This rug that Nuloom sent to me is also a perfect addition under our tiny table. It's held up great thus far and super easy to clean! Its adds such warmth to our table since our Loft is all hardwood! Their rugs are sold at a variety of retailers, maybe you can score a discount tomorrow! Make sure to check them out!


Again, have a very Happy Thanksgiving and Hanukkah to those celebrating! My husband is Jewish so we have lots to celebrate and be thankful for today (plus, he's off!). I am so thankful for my wonderful family and friends, my readers (you all) and my husband. I would be lost without each and every one of you.