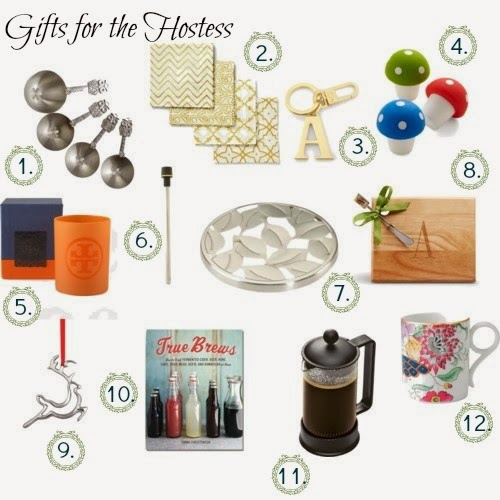 Tis the season for parties and
gatherings and there is nothing I hate more than showing up somewhere without a
hostess gift. In a pinch, my usual go-to is a bottle of wine, but I typically
like to take something more thoughtful that I know appeals to my hostess' likes
ad dislikes. Many of these items are great to have on hand in an extra stash for
the holidays since you never know when a last minute invite will be knocking at
your door!
A gift stash is also handy when
someone gives you a gift you weren't expecting and you feel the need to
reciprocate. I typically pick 1-2 items up per year just in case something comes
up that I wasn't expecting. Additionally, I usually stick with home décor or
kitchen items because they are generic enough, but still thoughtful since they
can add a little personality to any room. Although it's not completely necessary
to reciprocate a gift, I always like to.
I'm curious, what do you usually
take as a hostess gift? Do you keep a stash of Christmas gifts around for those
pop of gifts?