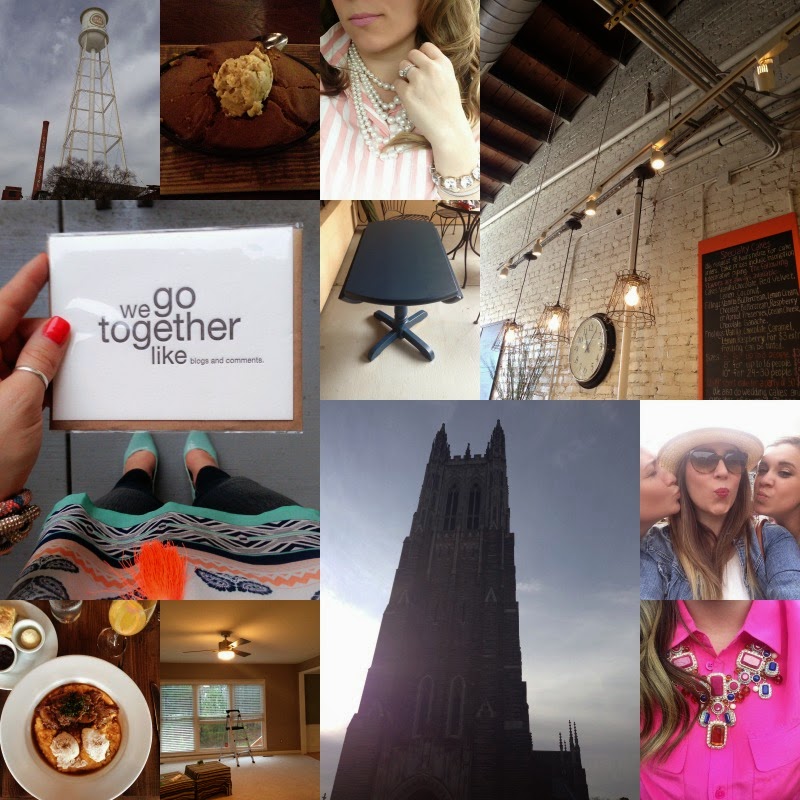 1. Exploring Durham and the Historic Tobacco district / 2. The most AMAZING sweet potato corn bread! / 3. Pearls and Pink (on Instagram) / 4. The most adorable little cafe and sweet shop / 5. Me+You= Blogs and Comments card I picked up for my husband (and an Instagram photo) / 6. A fun little Craigslist find I repainted / 7. Amazing brisket brunch / 8. A new coat of paint in the new living room! / 9. Duke Chapel in gorgeous light / 10. My bff's from high school and moi
Another phone dump for you this glorious Friday morning! Make sure to follow my newly cracked iPhone screen and I around on Instagram @amy_cbandbp!
Have a great weekend y'all!