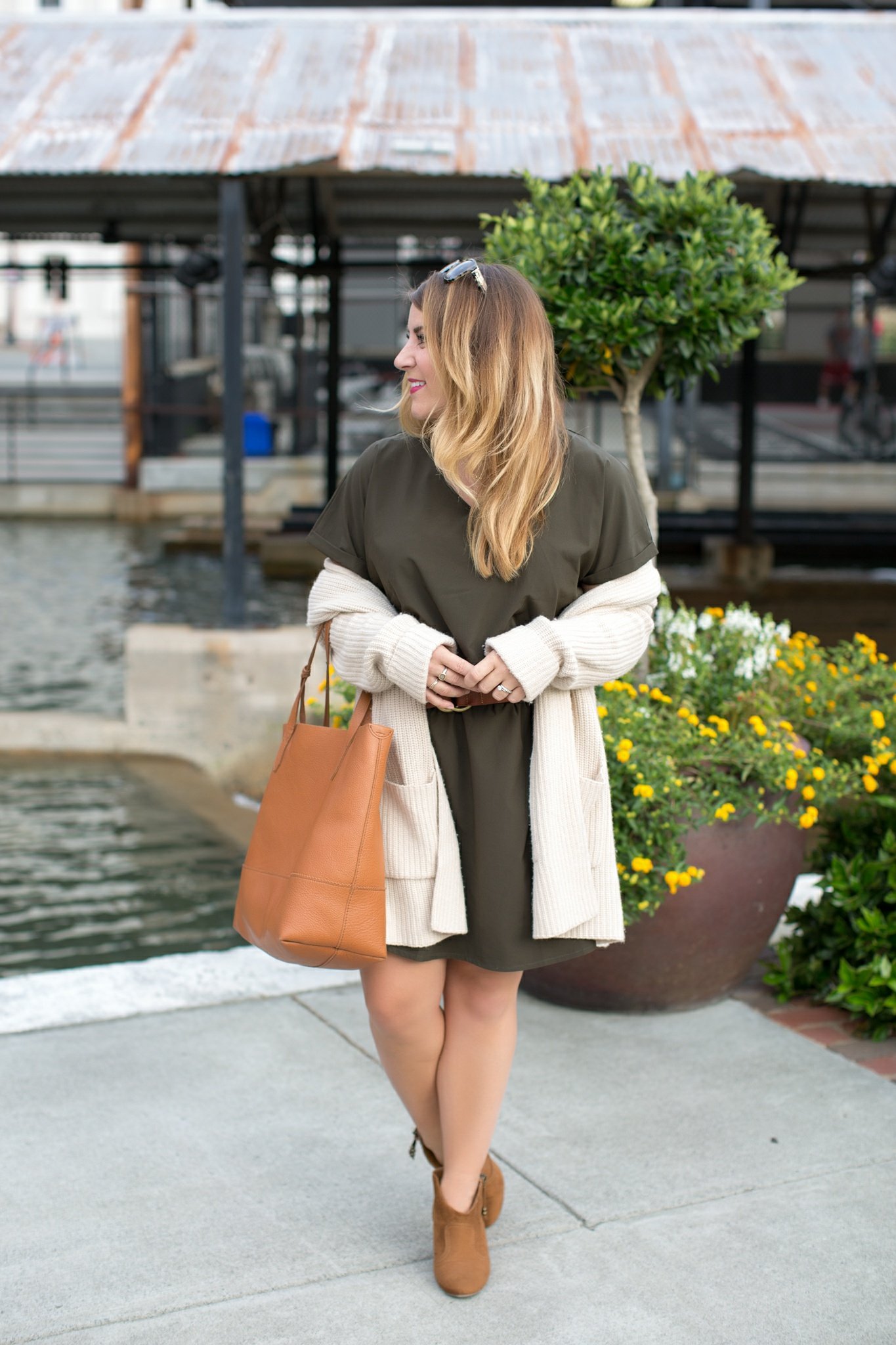 Dress c/o / Sweater (similar) / Booties (similar) / Bag / Belt / Necklace / Glasses
It's just starting to really cool down here in NC. This morning I was debating on wearing a jacket, but opted not to since I know it would be warmer mid day. Right now, it's fine to grab an over-sized sweater and drape it over a top or dress and I'm loving feeling super cozy without feeling bogged down. This dress has been a great fall staple of mine and I plan to keep wearing it this winter with big scarves and legging. Plus, it's $31 which is super affordable (I linked another below due to lack of sizing). My cardigan is old, but this one is super similar and looks even more cozy than mine (which is hard, because this is sooo cozy).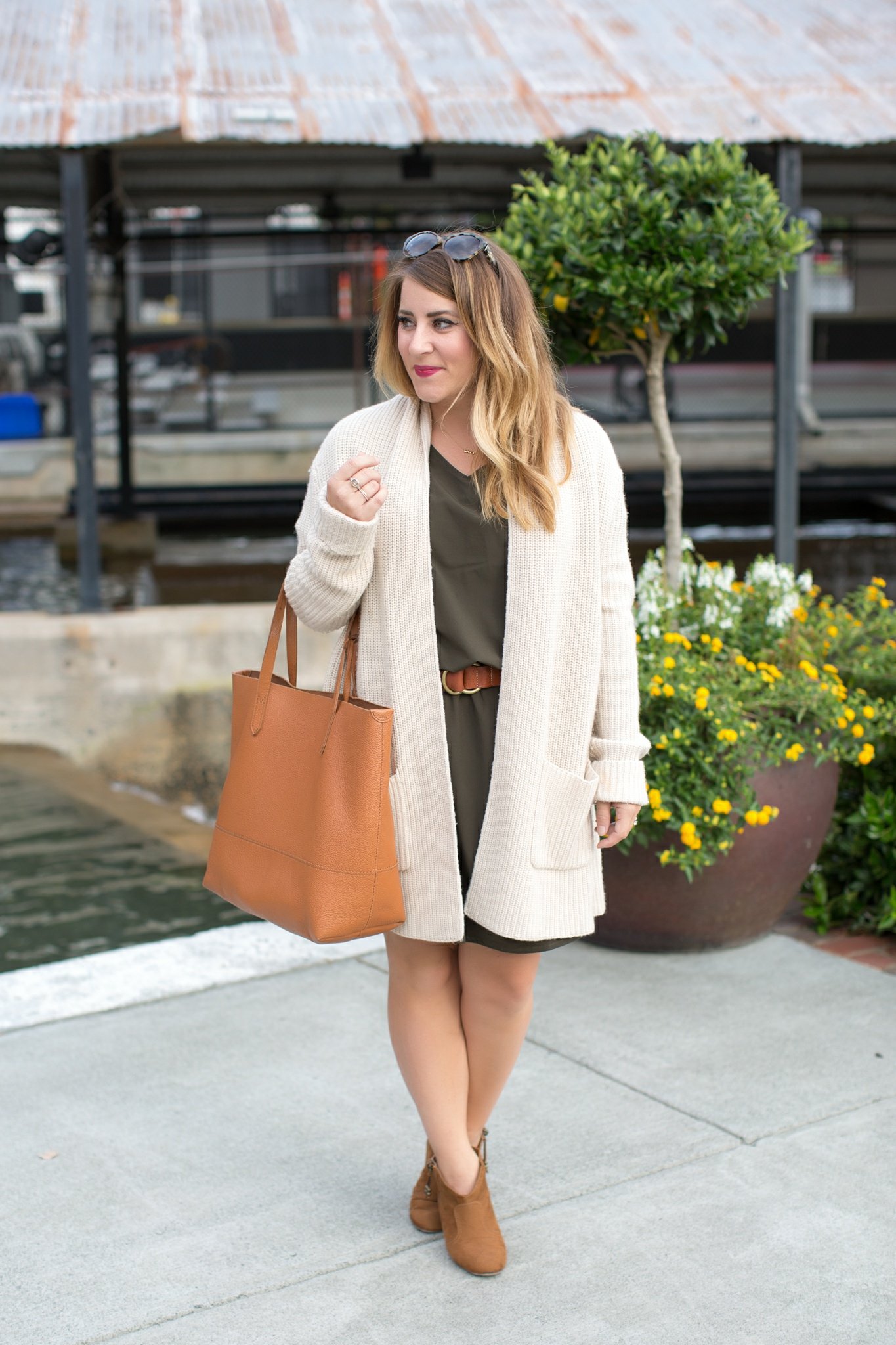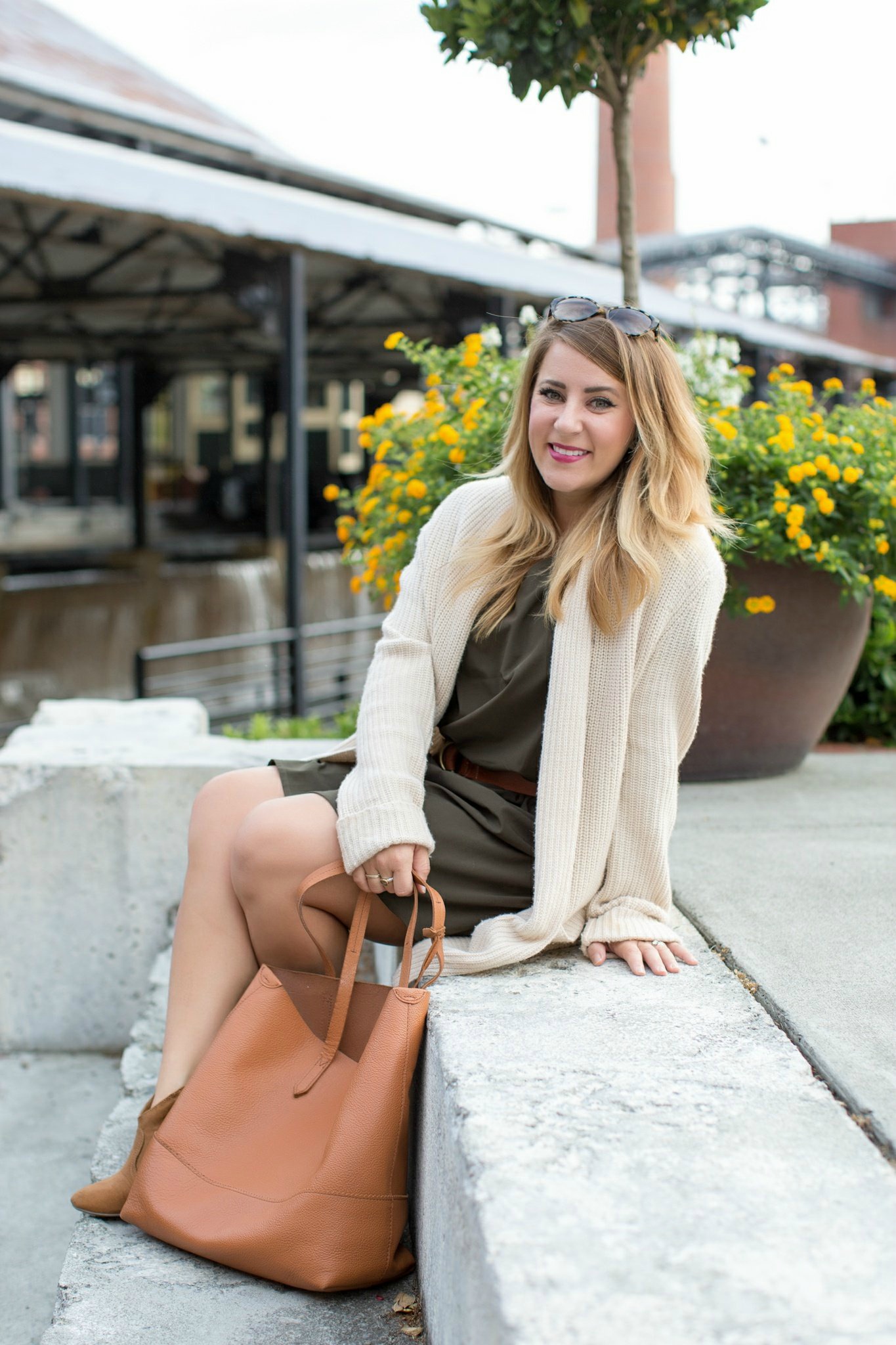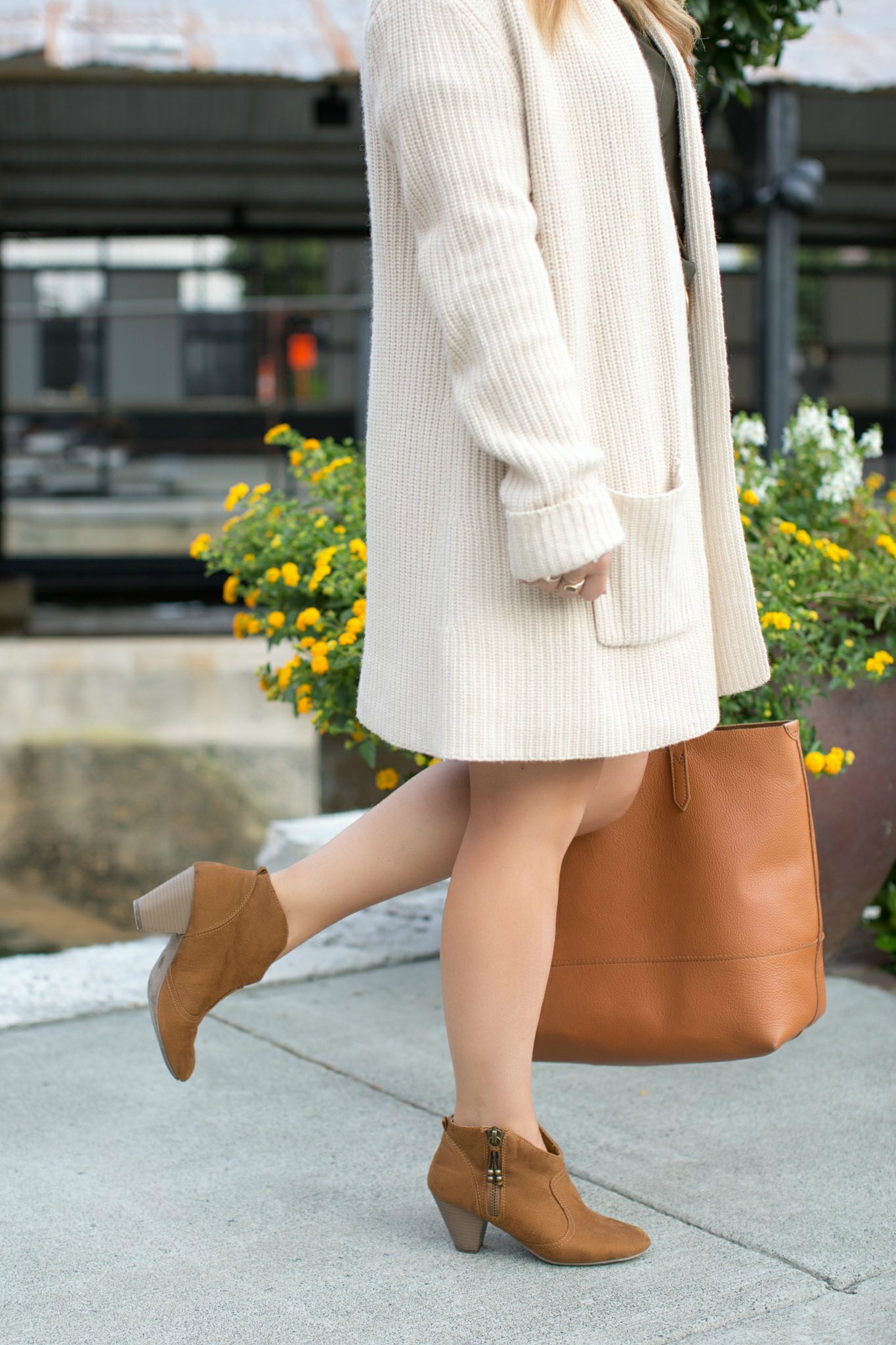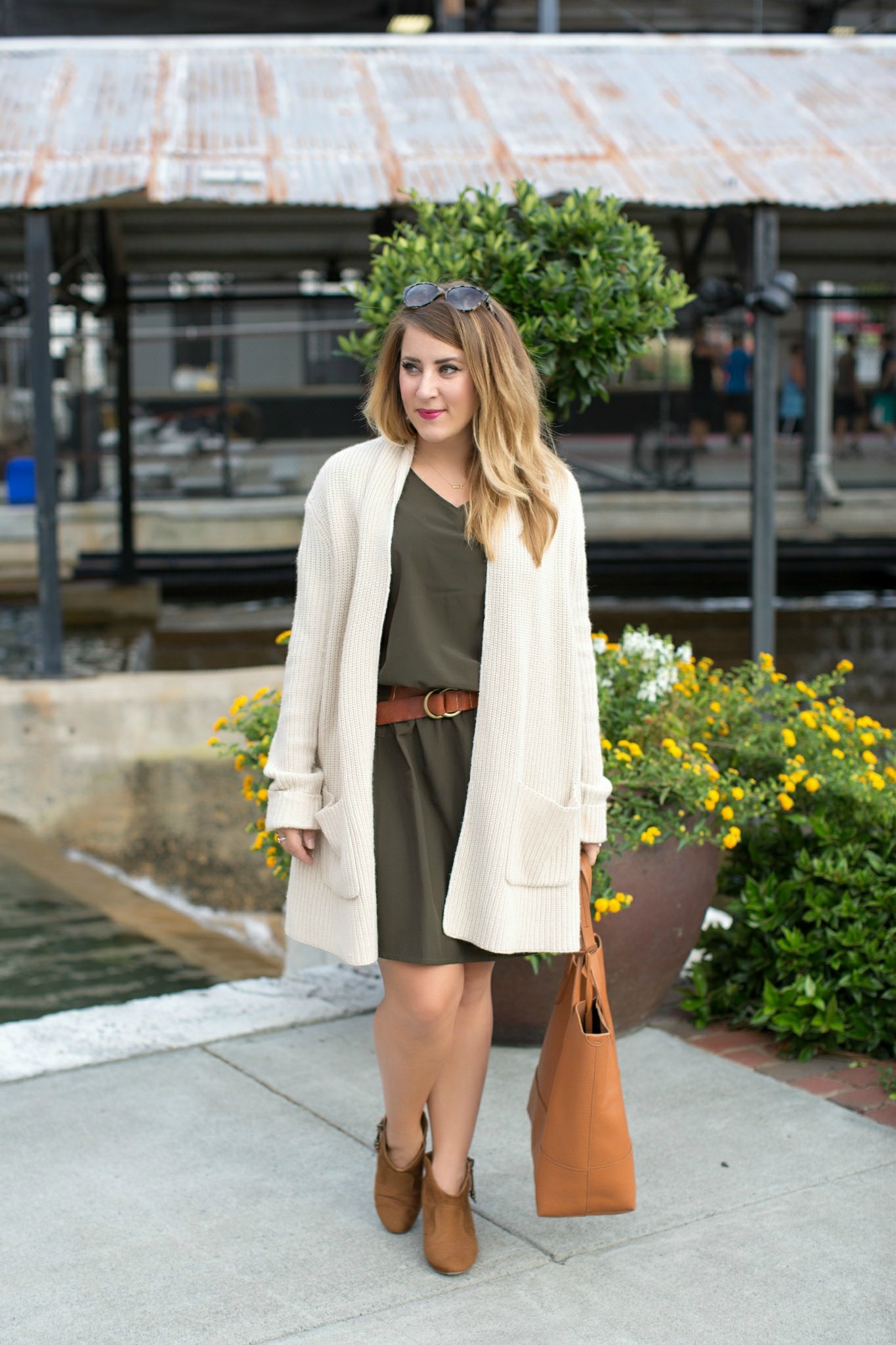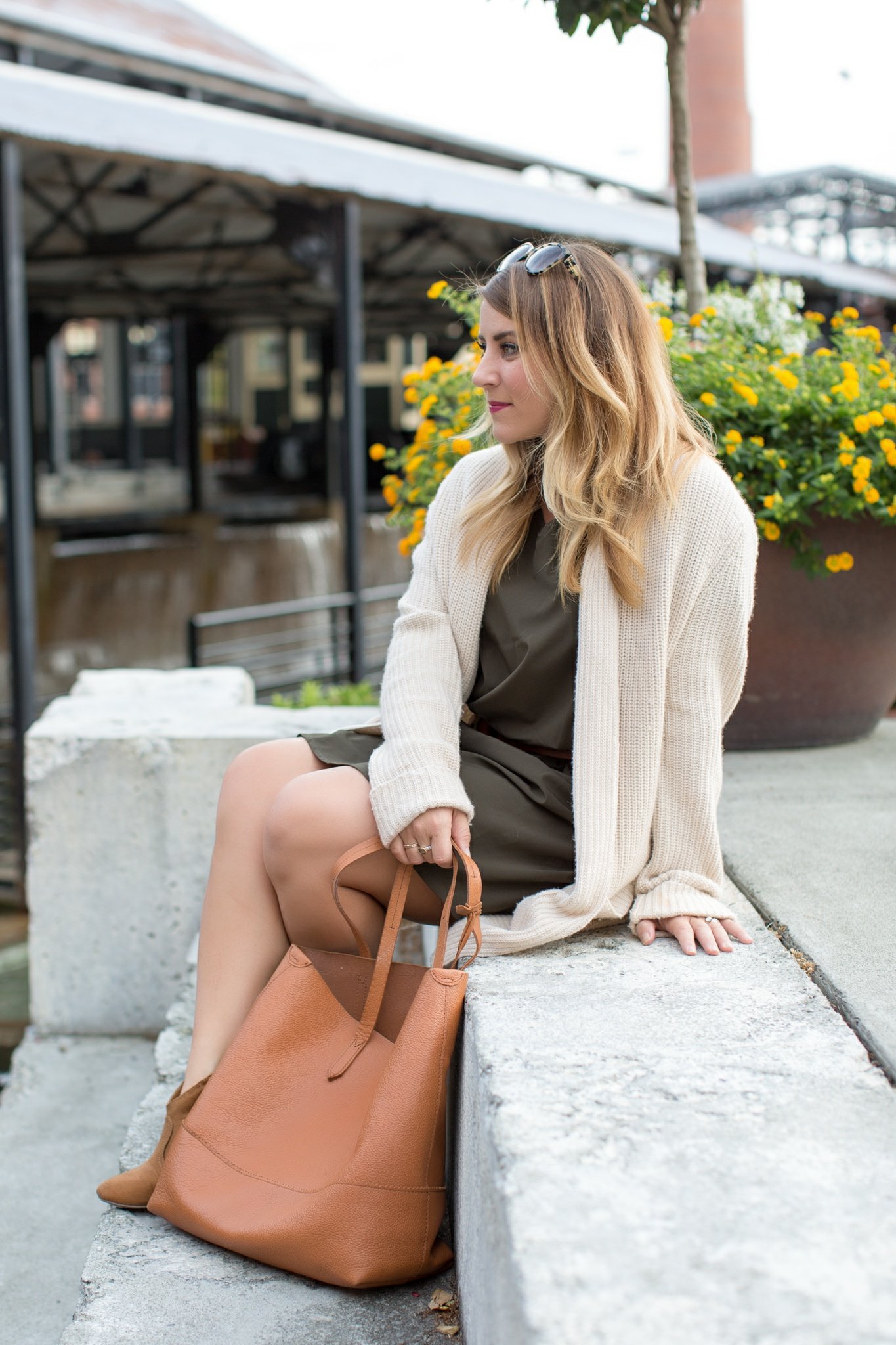 I'll be wearing something similar to this tomorrow during Thanksgiving meal. A cozy winter look is perfection for eating lots of food and oodles and oodles of pie a piece of pie. 🙂
Stay tuned, tomorrow I'll be sharing all of the best sales and steals and deals for Black Friday and Cyber Monday shopping. I hope you have an awesome holiday! I am so thankful for my readers and this life I get to live! Now, eat up! Gobble Gobble!