This post is sponsored by Target.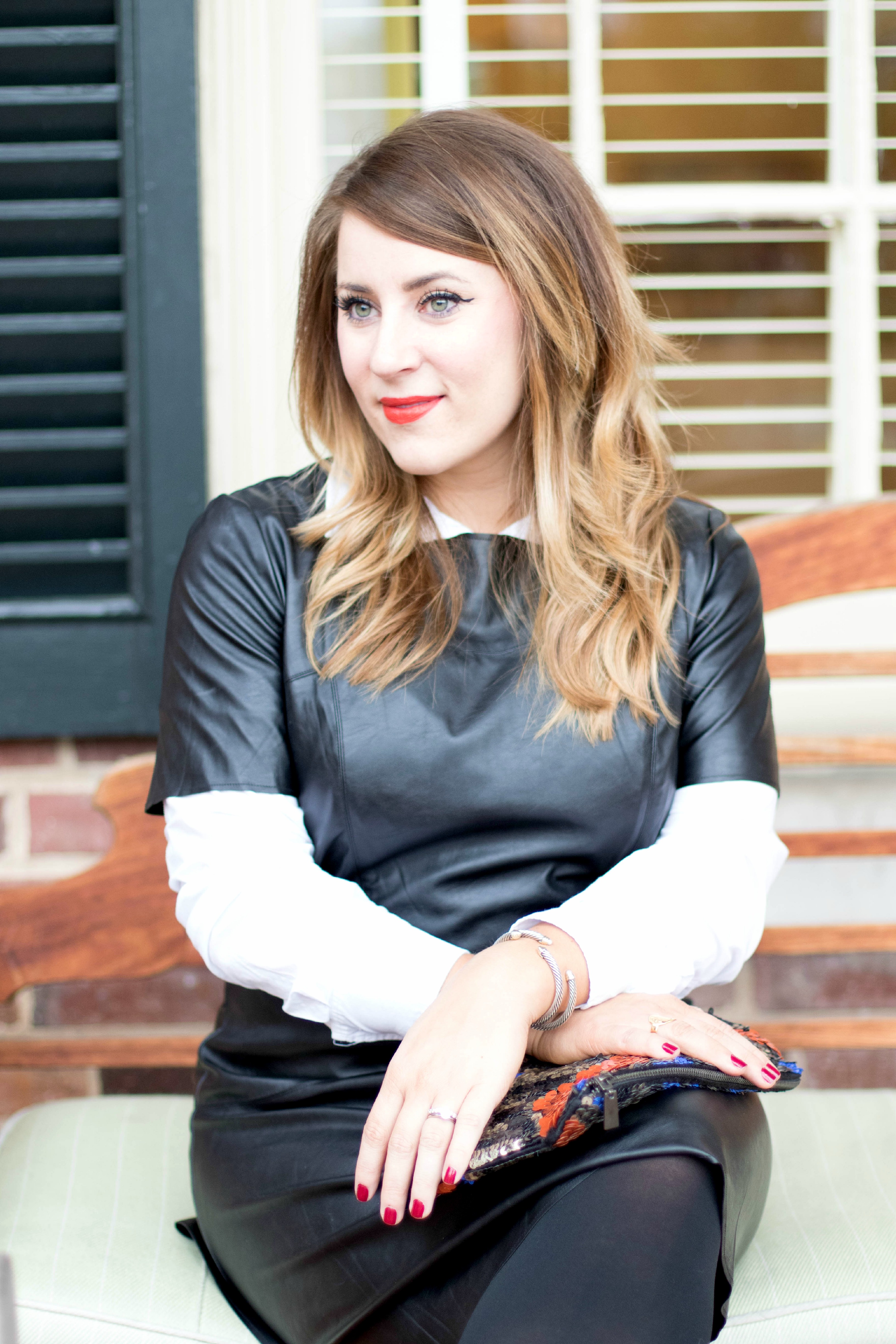 Look 1: Dress c/o (can't find online, but still in stores. Similar style here) / Black tights / White blouse / Black Heels / Sequin Bag (old) / Lipstick
Look 1: Dress c/o (can't find online, but still in stores. Similar style here) / Shoes c/o Shoes of Prey / Coat c/o / Earrings c/o / Lipstick / Necklace c/o (similar)
I'm ashamed to admit it, but I started listening to Christmas music last week. I was having a stressful day at work and just needed a pick me up. I mean, if Jingle Bells doesn't make you feel better, than you might be the Grinch! Anyway, thinking of Christmas music made me think of Christmas, shopping and of course holiday outfit planning. I've teamed up with Target today to show you how I styled this faux leather black dress two ways for this upcoming holiday season. I know Christmas is a time of giving and thinking of others, but it's also a time for numerous parties, events and reasons to get dressed up. Don't forget to gift yourself something fabulous this season! A simple black dress is perfection for these occasions and I love the character this faux leather one has. . Paired with the white blouse and tights, this dress is perfect for an office party, a casual date or even a family Christmas gathering. On the other hand, when paired with the fur and the statement necklace- the look becomes a tad more elegant great for a fancy Christmas party. This coat would be amazing over so many holiday dresses or tops. It's so soft and honestly really great quality. I got a lot of compliments on it when I wore it with these Shoes of Prey heels I designed.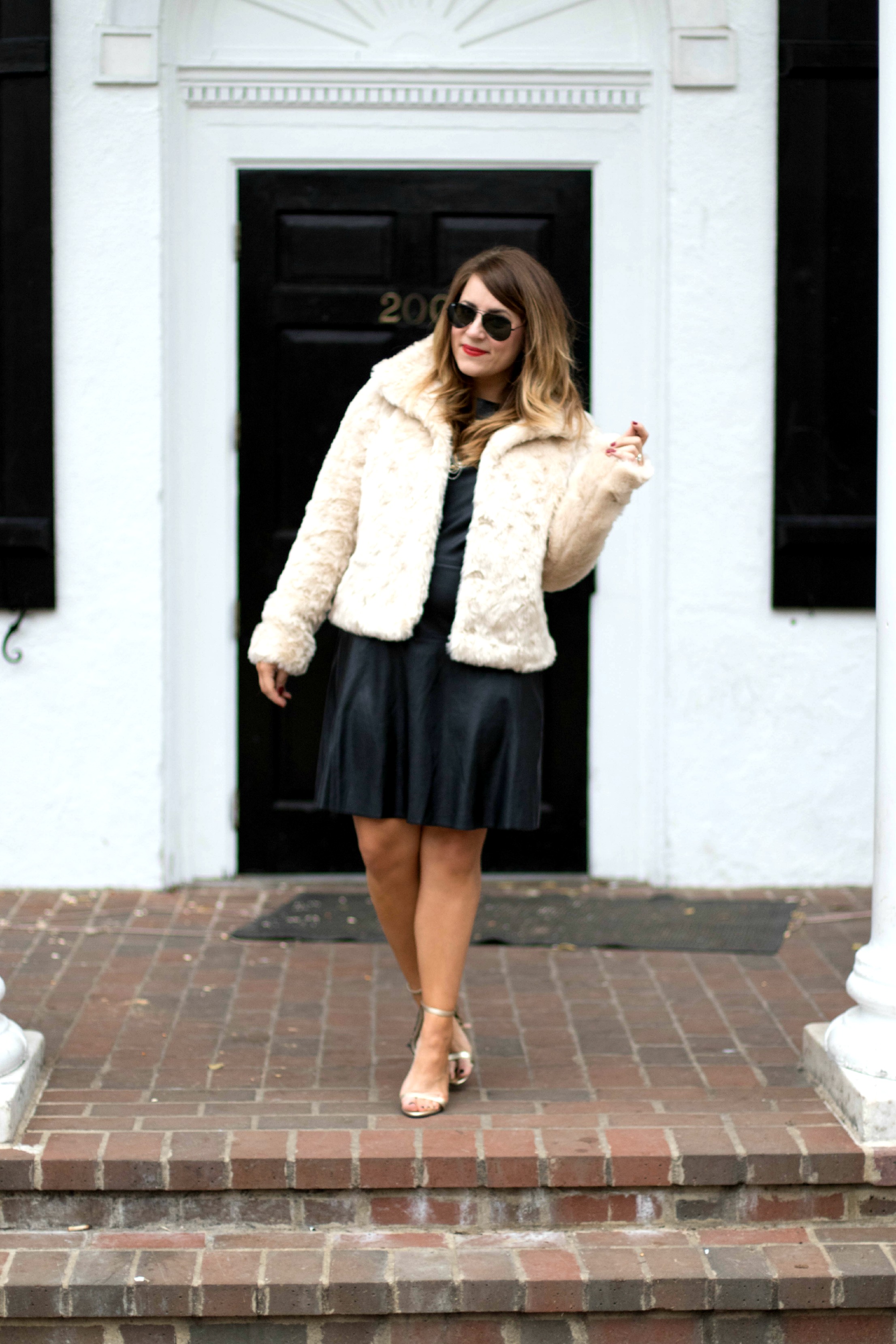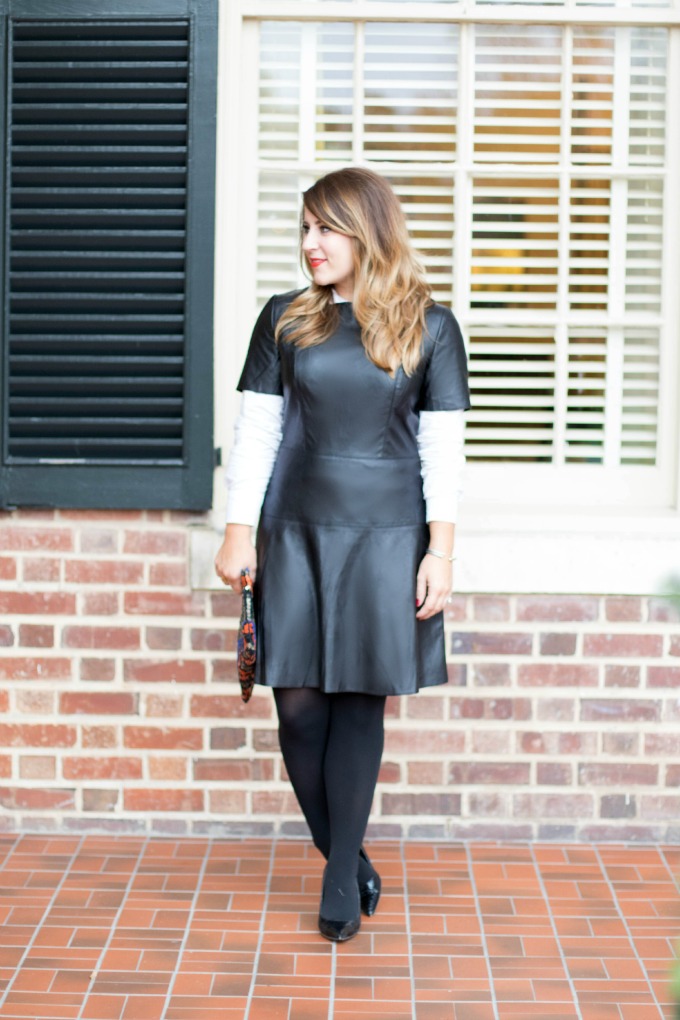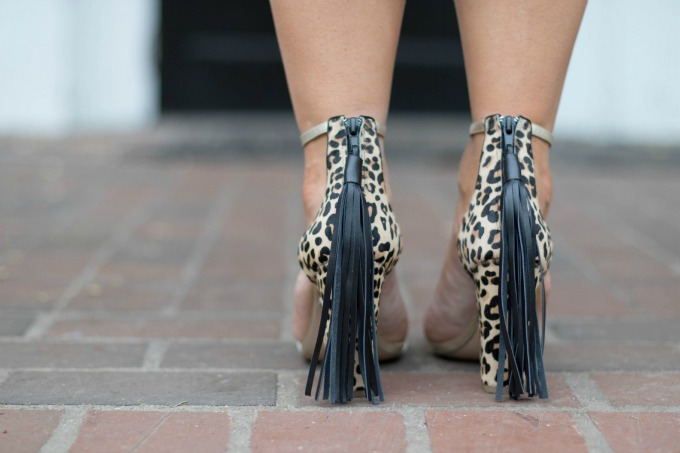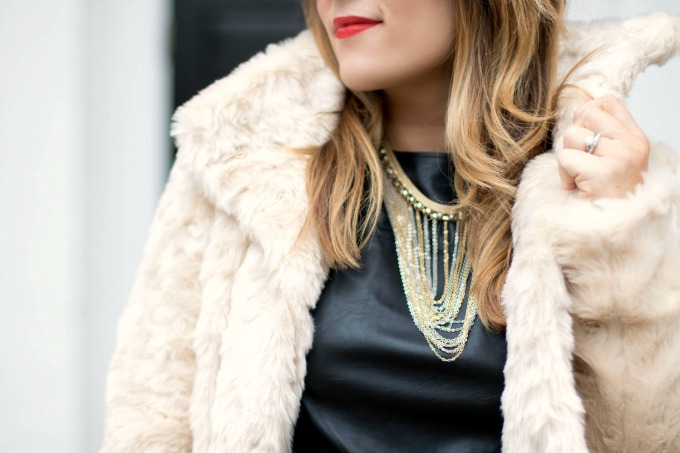 The best part is that buying any of these items from Target doesn't break the bank and you're able to look fabulous and still afford gifts for everyone on your Christmas wish list! Make sure to check out the Wonderlist for gift ideas! It's fabulous!

Find your style @Targetstyle