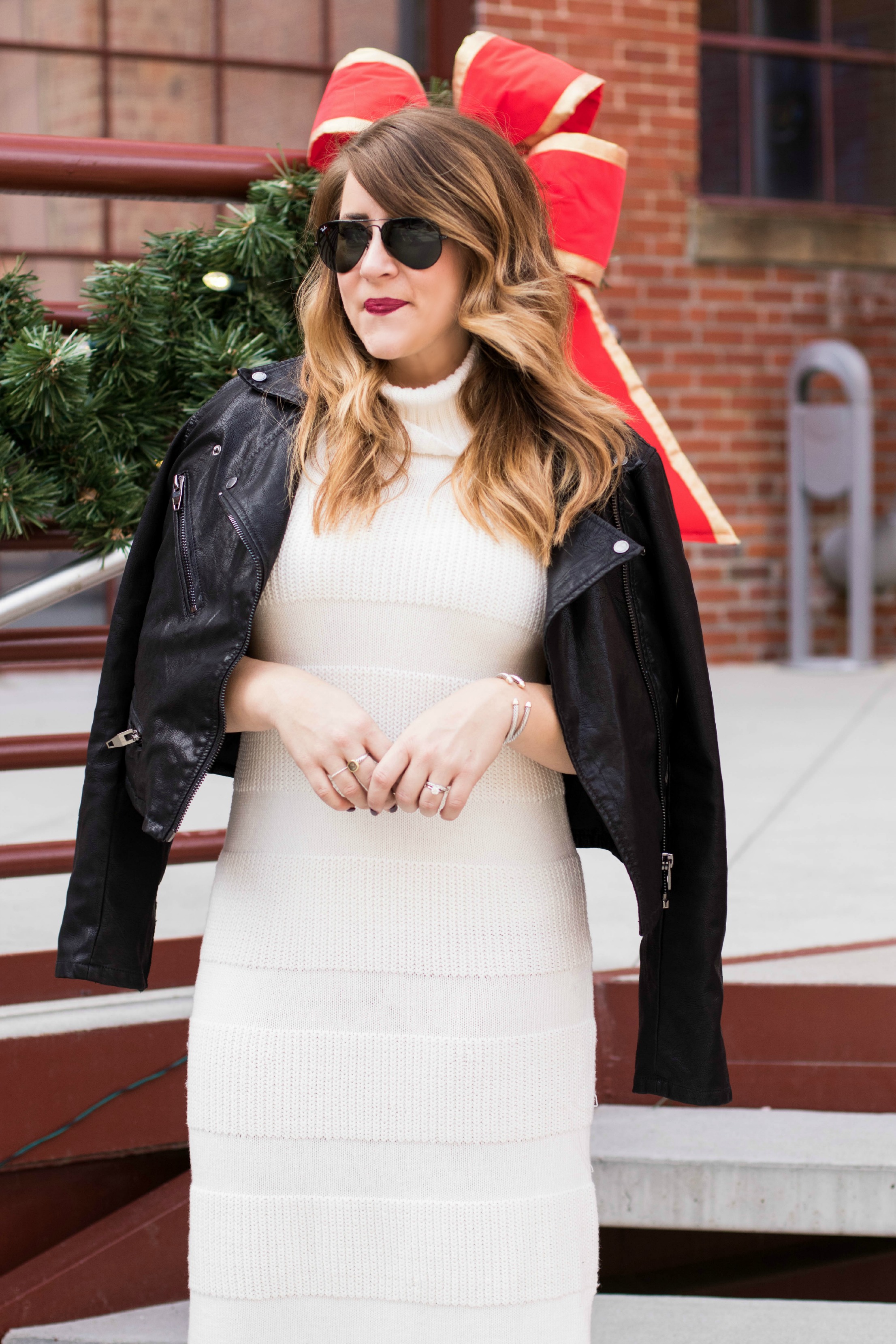 Dress (on major sale!) / Jacket / Heels / Sunglasses / Bracelets here and here
This dress. For starters, it's on major sale and second- I love it. It's so classic, comes in two colors and I feel like it's perfect for an easy holiday look, and yet, can be worn well into January. It's already set aside to come with me to Ohio, and I plan to wear it differently than shown here. I honestly love turtlenecks, so it's no wonder that when walking right into the store I was immediately drawn to it. Are you a turleneck fan? I feel like people either hate them or love them, but they are definitely something that have grown on me over the years, when I was younger, I was not a fan. 🙂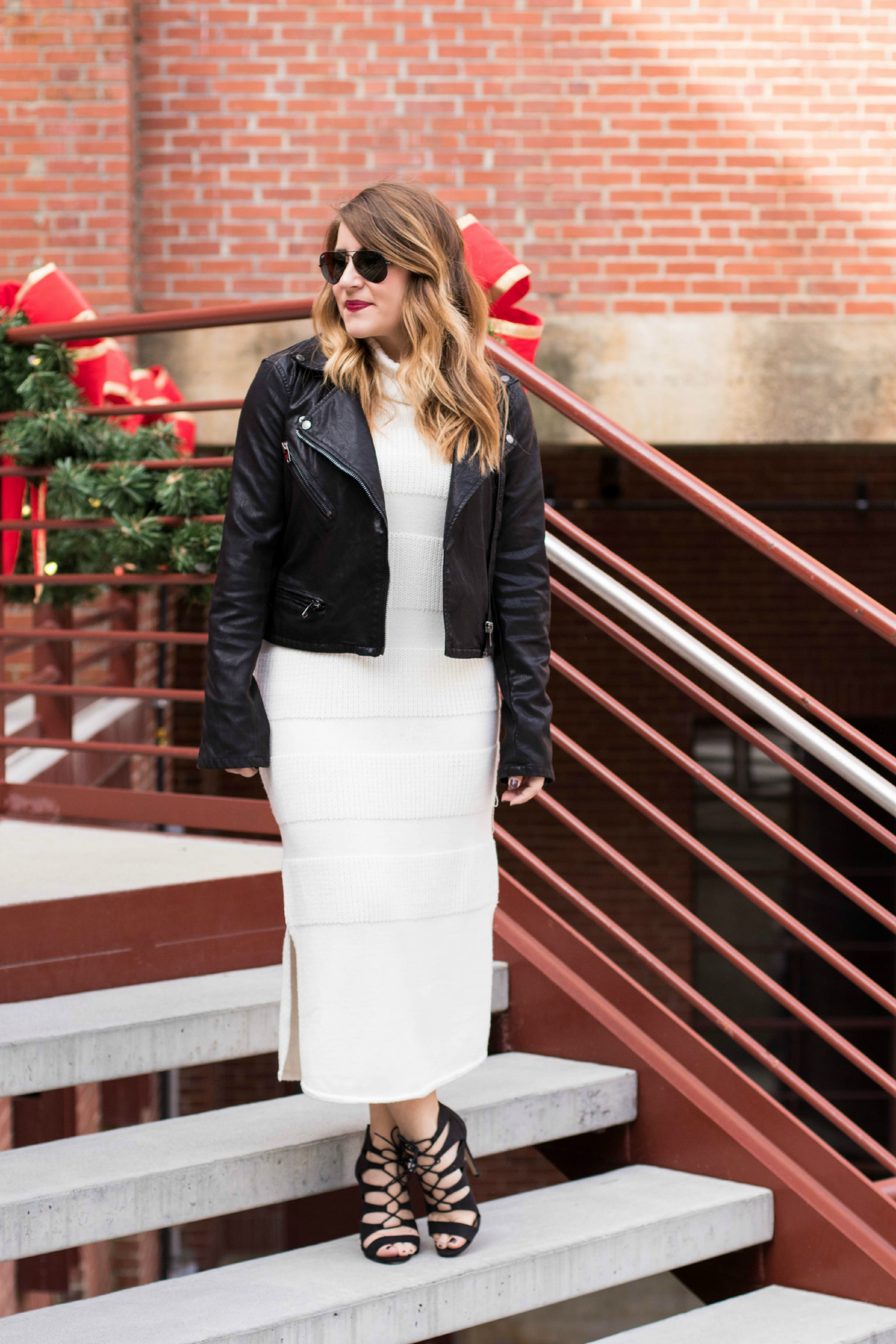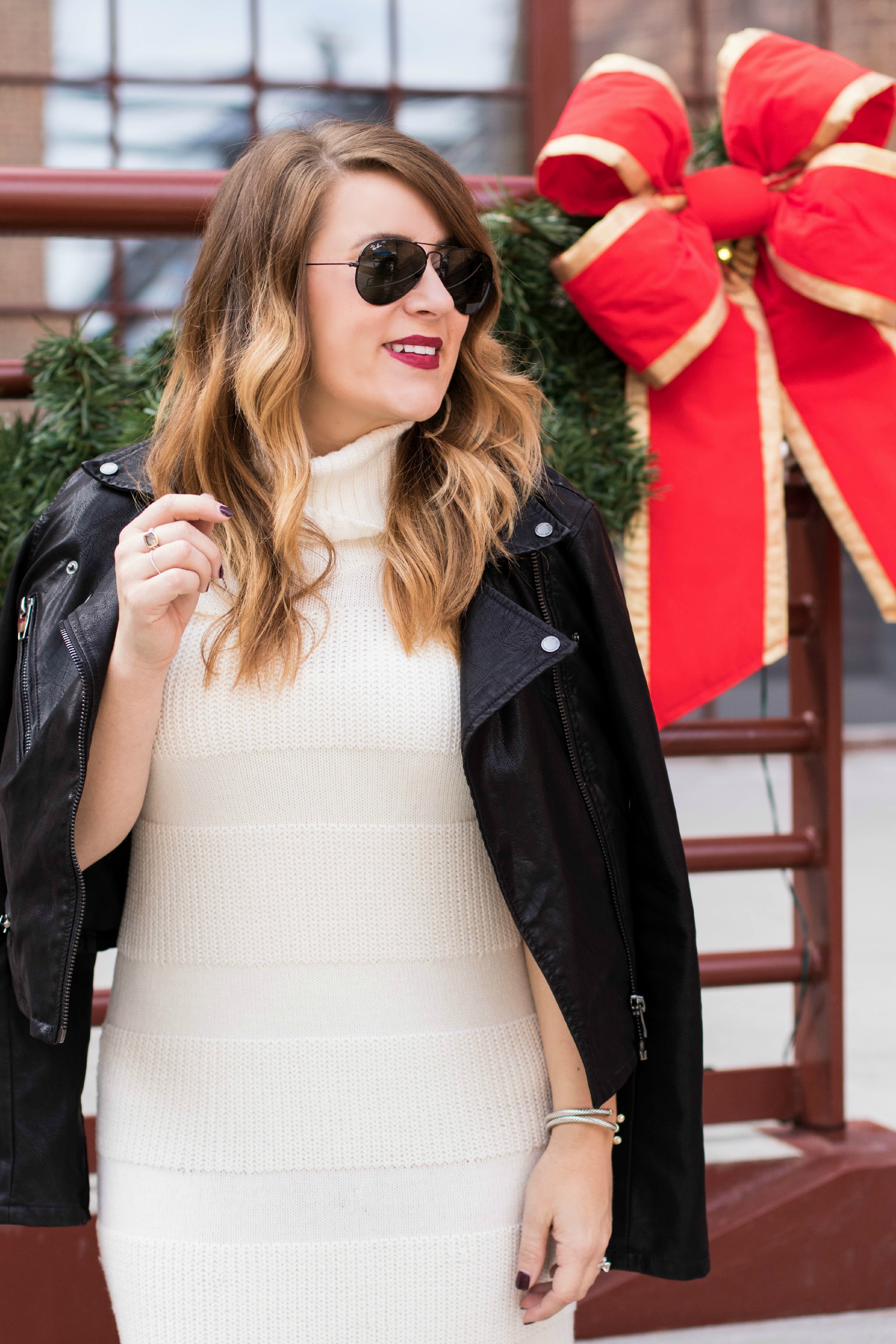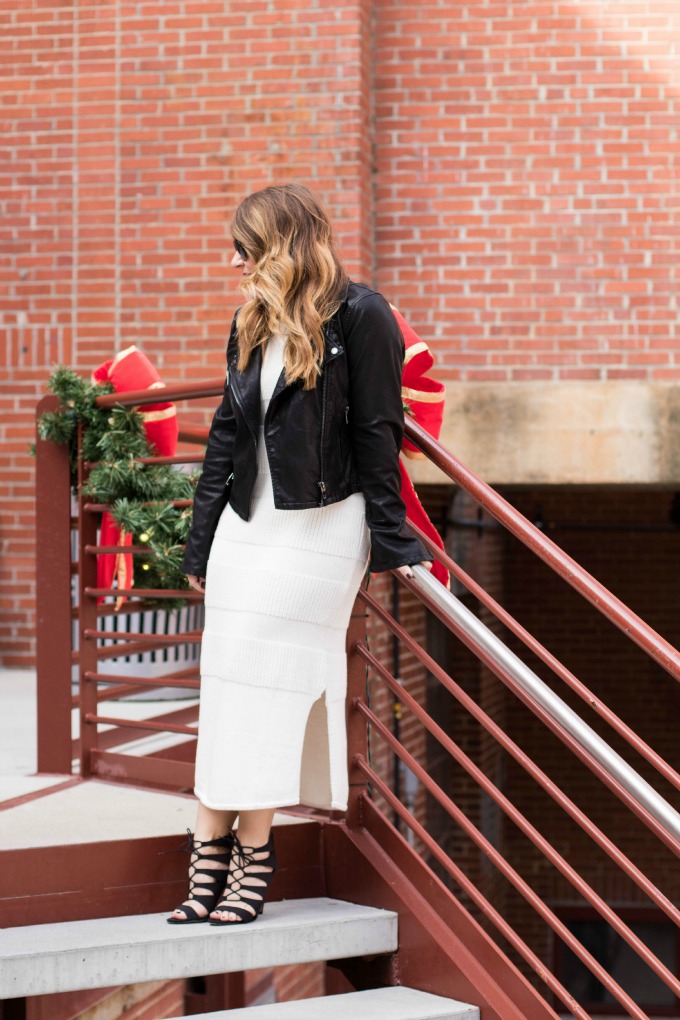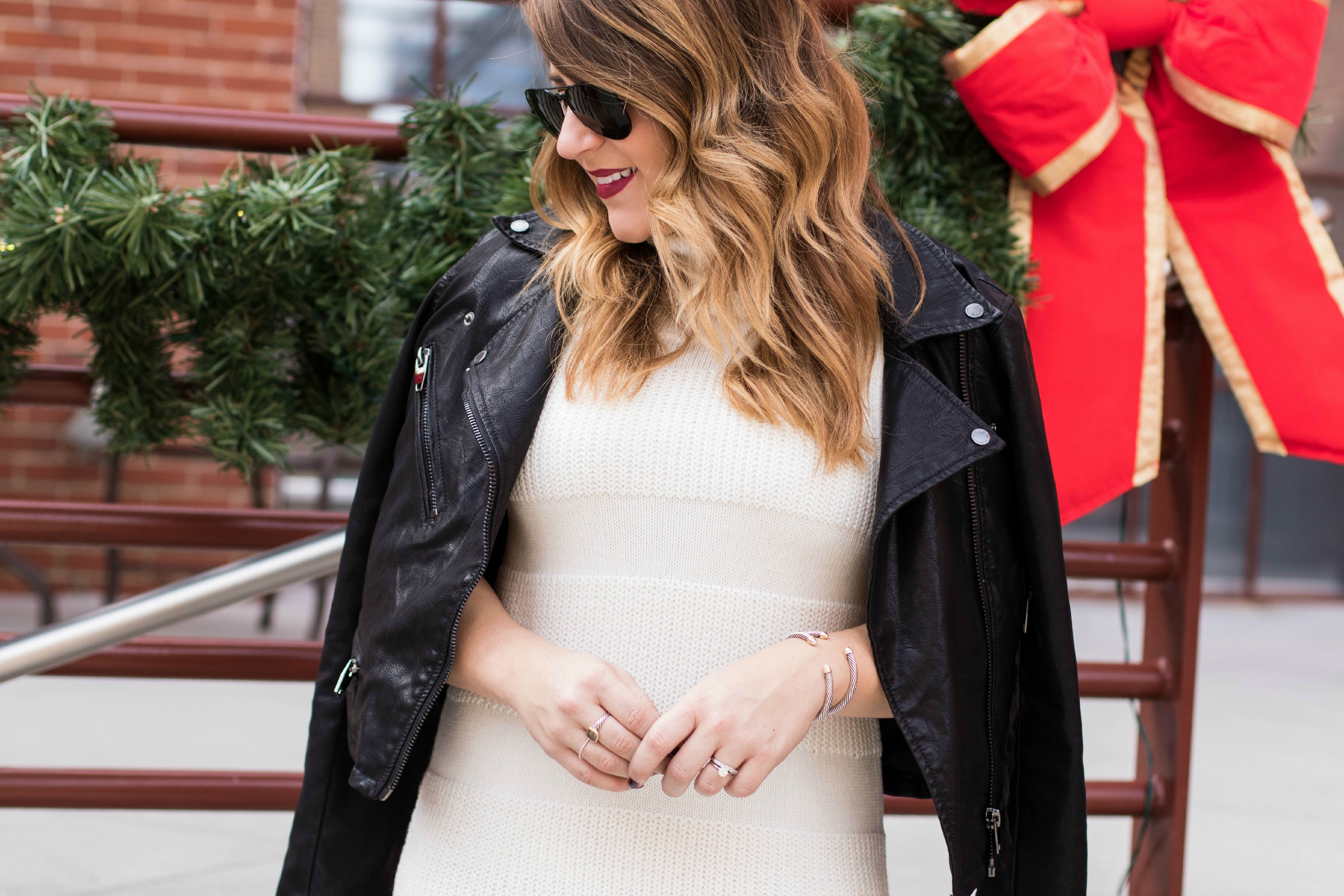 Last night, Aaron had a work event and I had a mini Christmas movie marathon complete with eggnog. I am 1 gift away from being done with wrapping which makes me super happy, but also paranoid considering it's not here yet and we leave for home this weekend. Oh well, who doesn't love an after Christmas gift?
Are you still shopping? Make sure to check out my gift guides for her, the hostess, Co-worker, and stocking stuffers. I'll be sharing some last minute ideas for the hard to shop for guys tomorrow, so make sure you check it out!
Happy Hump Day friends! I hope your offices are overflowing with cookies and treats to make today a little more festive!