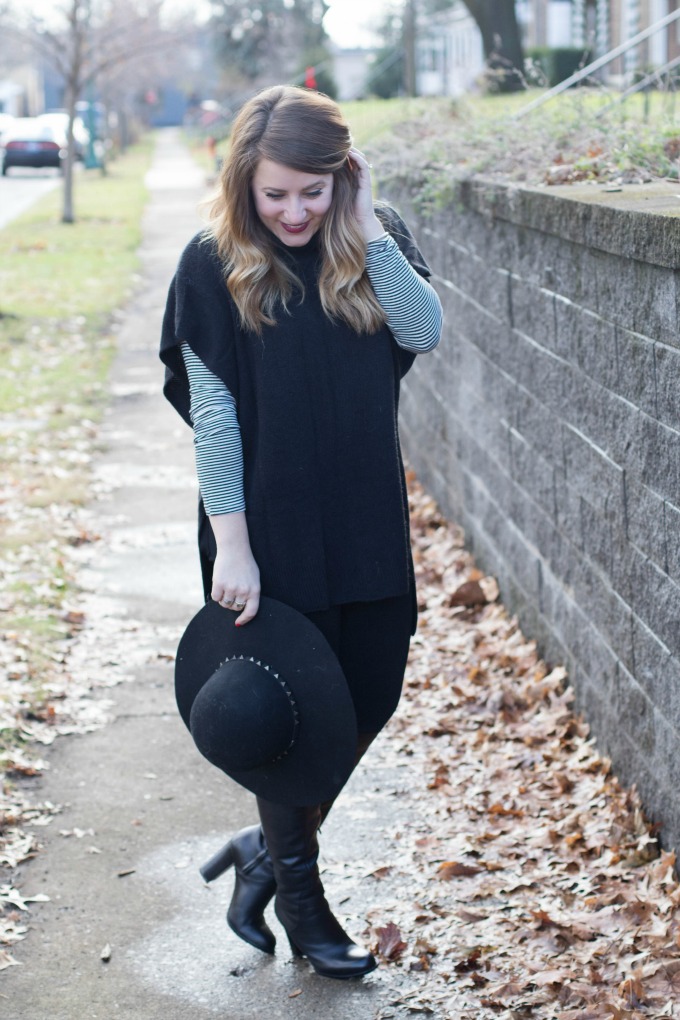 Turtleneck / Sweater c/o / Boots / Hat c/o /Jeans / Ring c/o / Bracelets
I love the look of a layered turtleneck and these have always been my favorite since they are lightweight and comfortable. While in Ohio, I layered this super soft Hand Picked Turtleneck sweater over one and I loved the ease of the outfit (sometimes you just need to wear all black, am I right?). On Christmas day, I wore this sweater again over a white blouse with a plaid skirt and received so many compliments from family and friends. Hand Picked sells adorable jewelry and other accessory items (loving this new feather ring), so if Santa didn't bring you something you've been wanting, make sure you check out their selection, I love this!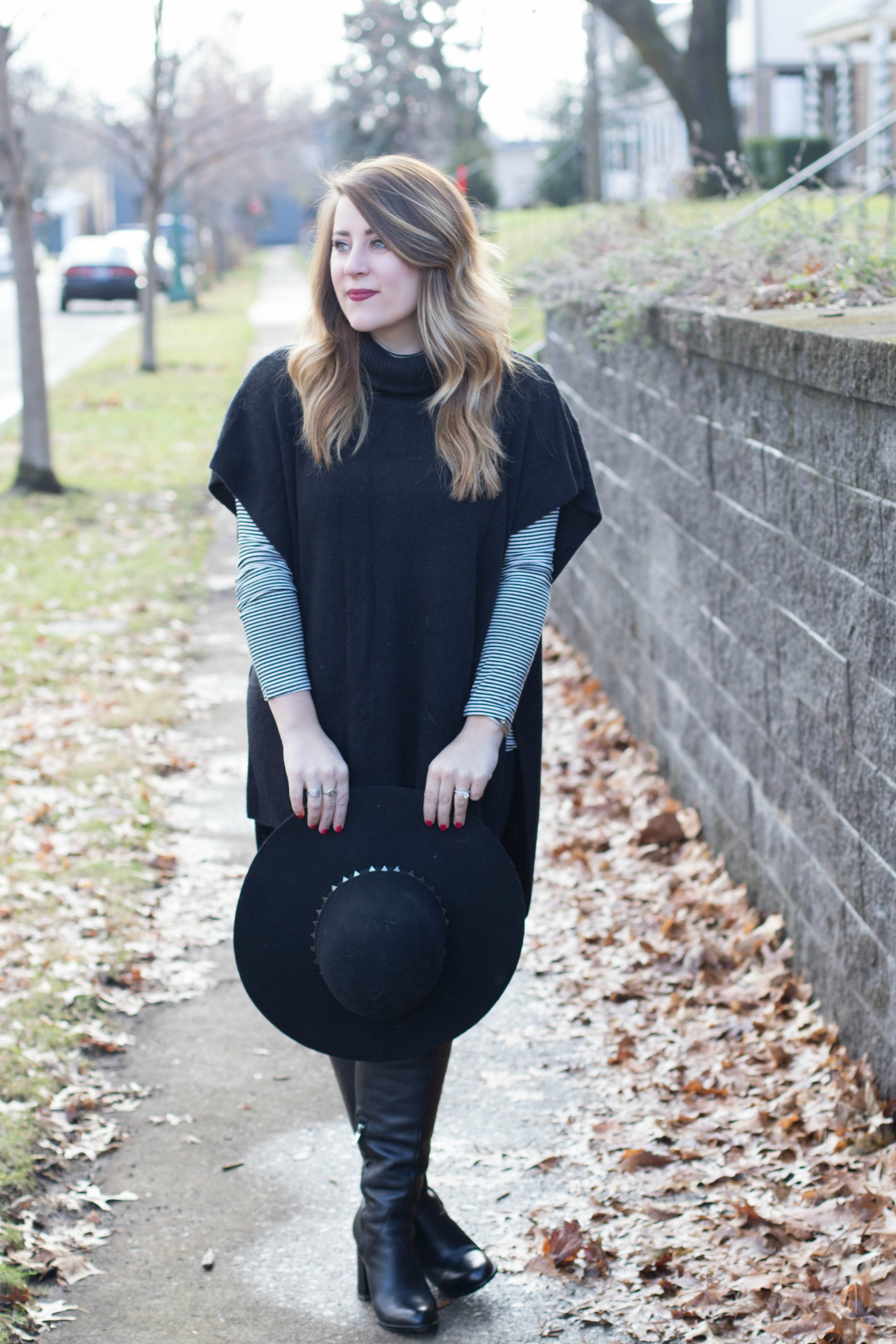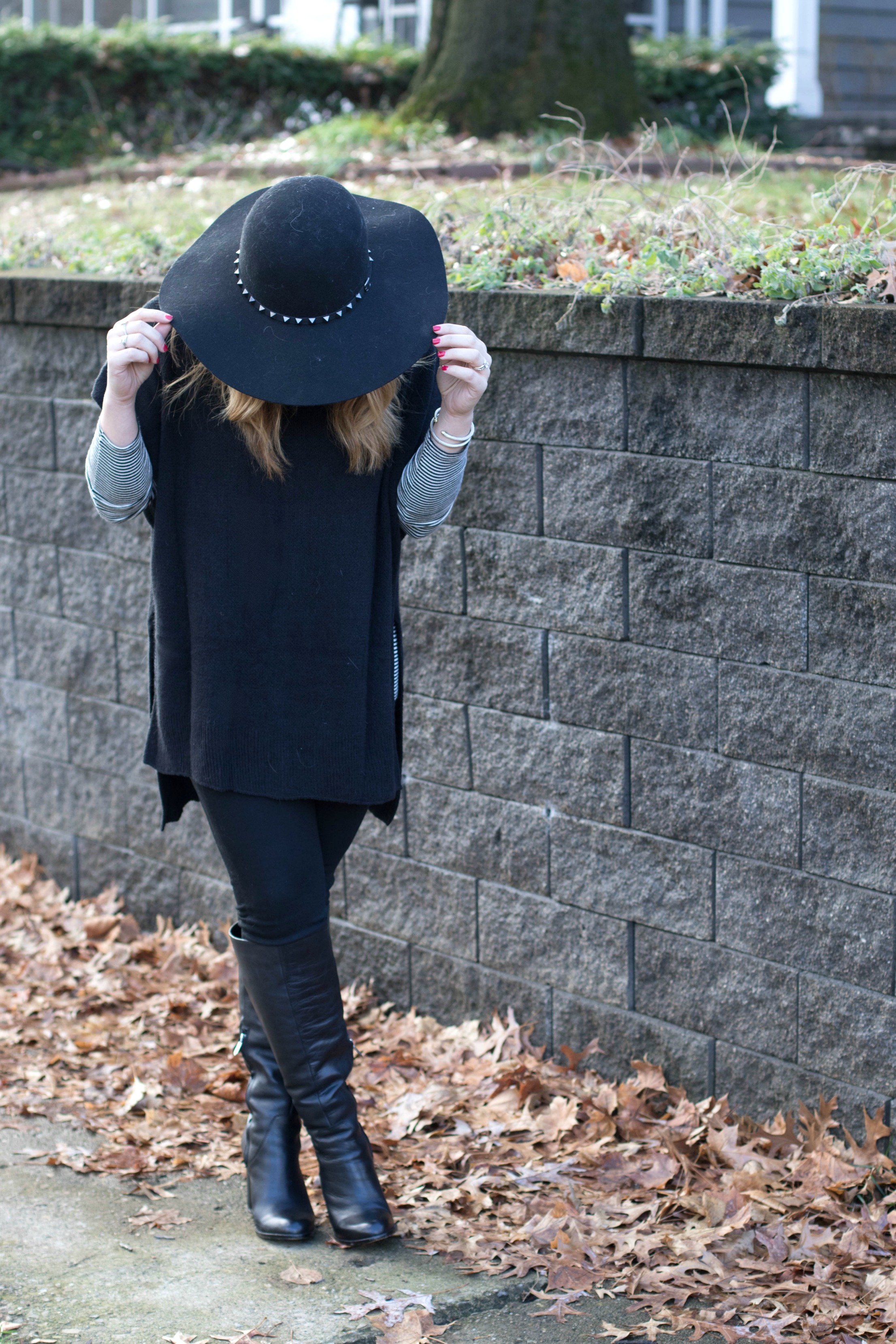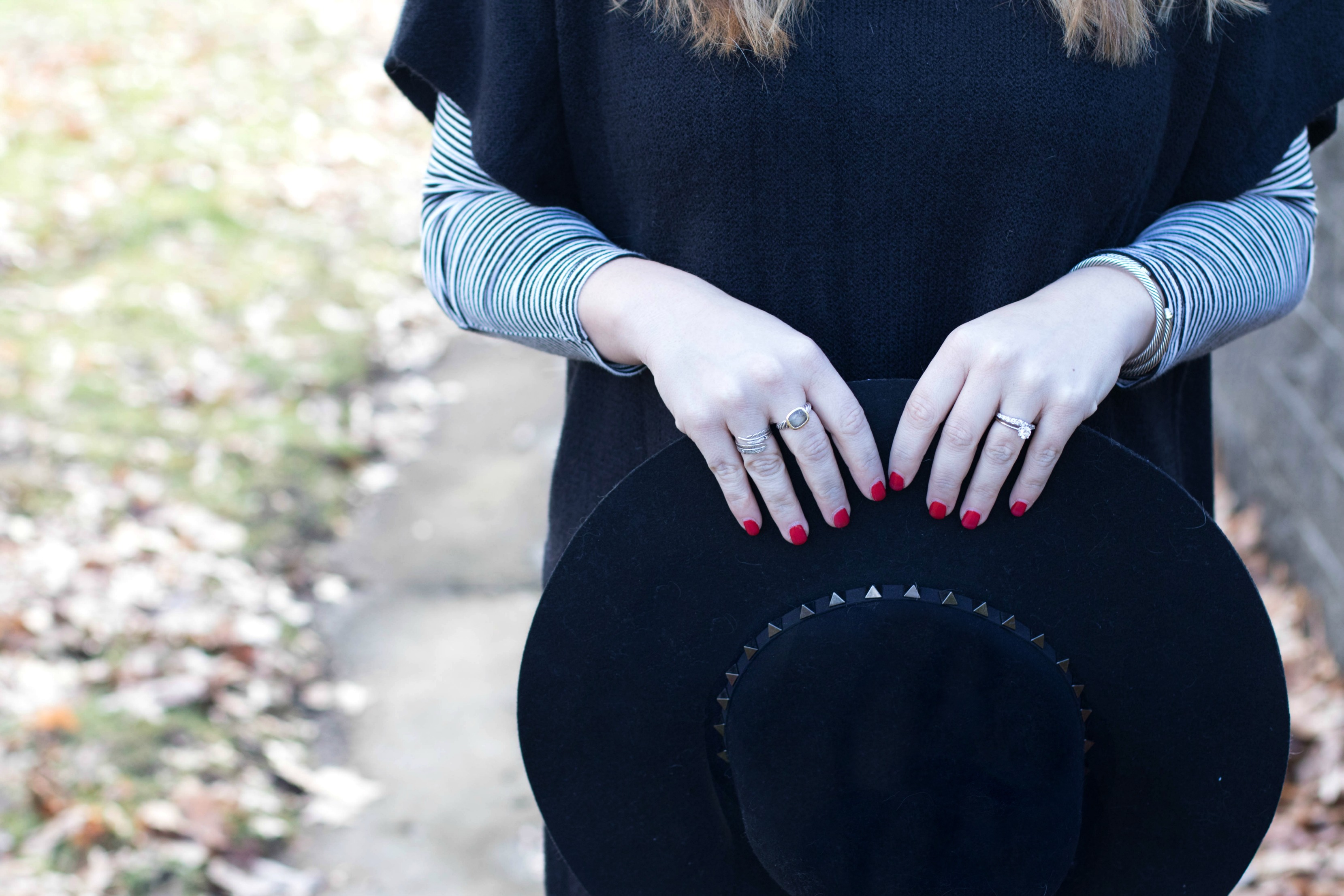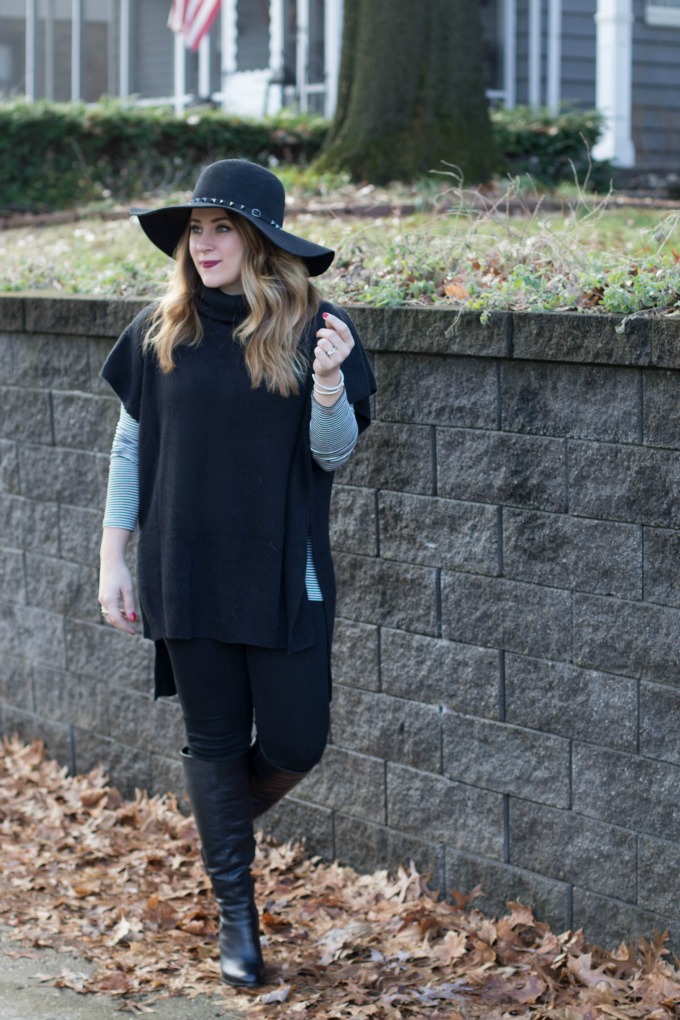 You guys, this rain! My backyard is a swimming pool and outfit photos are pretty much non-existant or look really dreary. Where are you sunshine!? This has to be the most interesting December weather ever- and my poor dogs- they need exercise and a walk. Georgia has been shedding like crazy (if you can't tell by my all black outfit) and I blame her annoyance with being in the house non stop, poor girl.
p.s. I've been on the hunt for a black floppy hat and FINALLY found it, check out Brooklyn Hat Company if you've been searching too!