Shearling vest c/o (love this neckline) / Boots / Bag / Bracelet c/o / Jeans (my all time favs) /  Sunglasses / Necklace c/o  / Top c/o
I've been wearing this cozy vest from L.Mae Boutique over everything lately, shearling is warm and I love the contrast it provides on each side. Paired with this J.Jill tunic blouse (which is SO soft) and this gorgeous bracelet– I feel ready for winter even though it's in the 60s. I have to admit, I was secretly hoping for a white winter, but it looks like Ohio is only giving rain for Christmas. Living in North Carolina kind of makes me miss the snow- not that I want it to snow all the time. But two or three good snow falls fills my longing and then I'm ready for spring. In Ohio it just.keeps.snowing- sometimes until March..ew. Regardless though, we have been home since last Saturday and it does make me miss living here, so close to everyone we know and love. We have made such awesome friends in NC and have had so many opportunities, but home is and will always be Ohio. OH!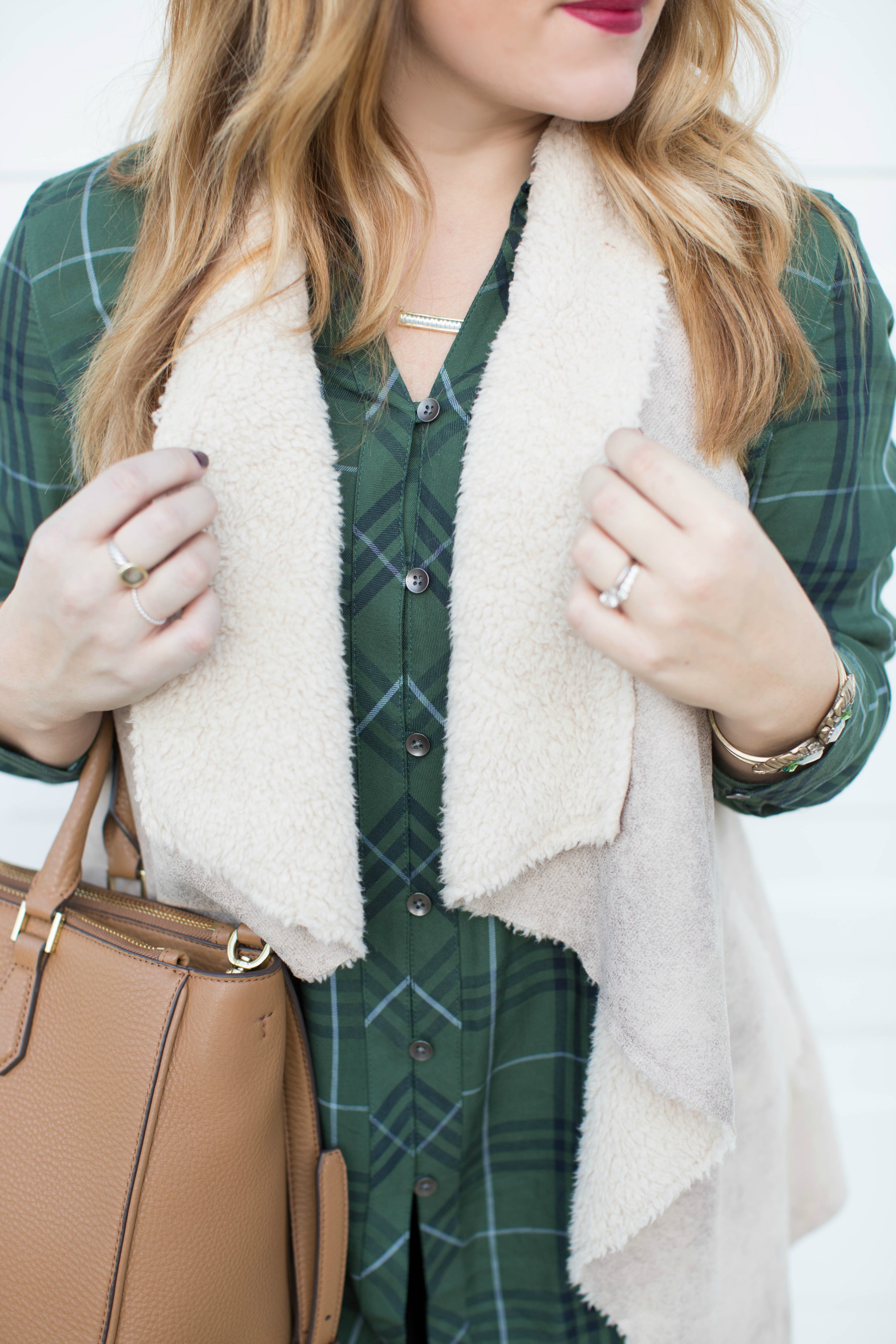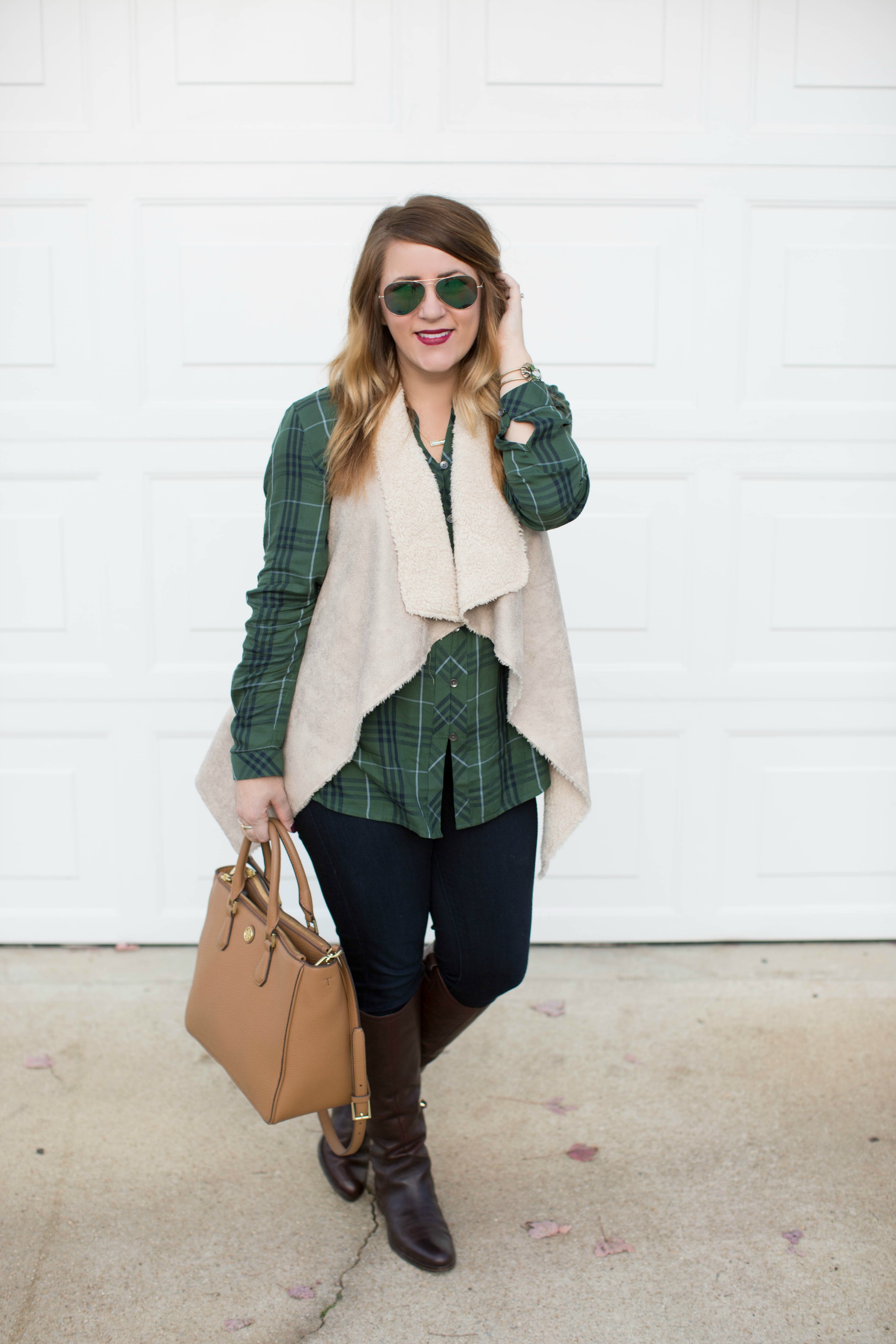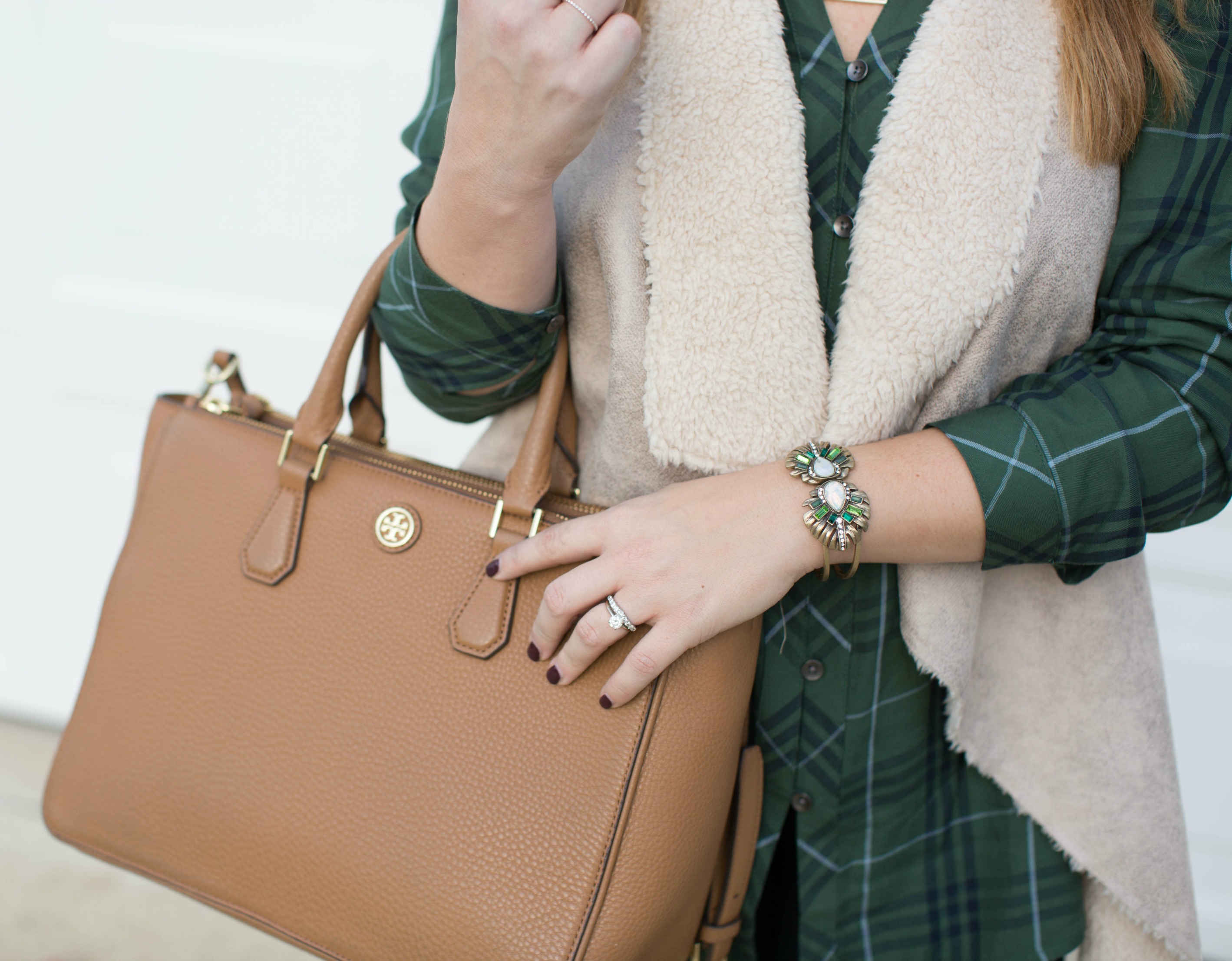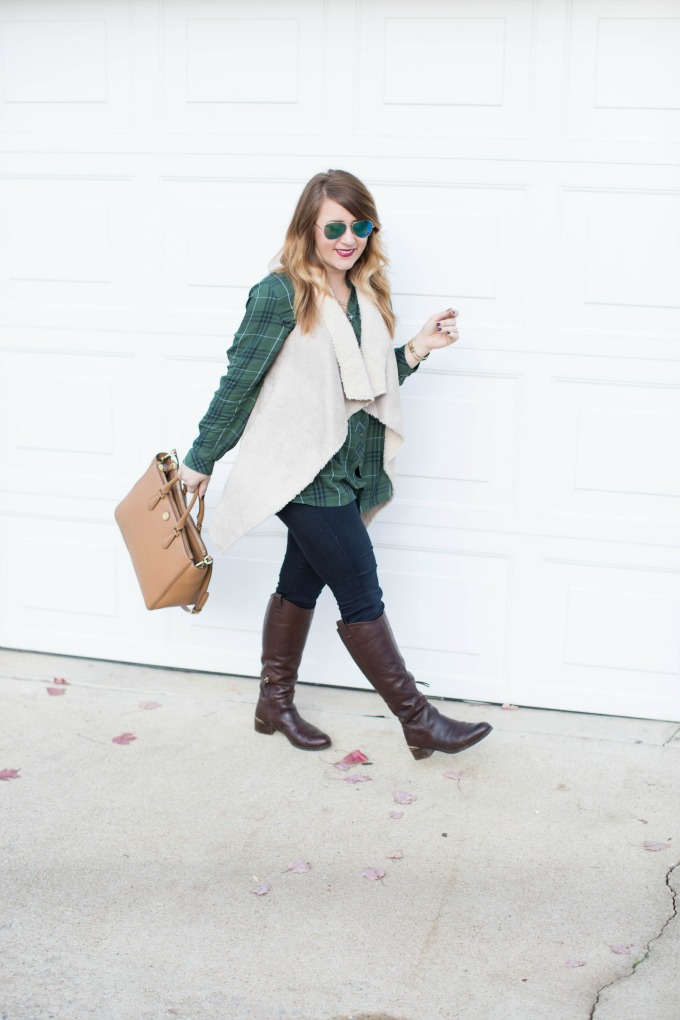 Speaking of Ohio, these are my favorite pair ever and ARE so soft- sadly, I forgot to pack them. I have no idea what happened, but it's a bummer. The only pair I brought was a lighter wash which messes up my outfit planning. I think I stuffed them in my scarf bin by mistake when I was in a hurry- oops. I've never owned AG jeans and I have to say, I'm really impressed because they hold their shape and don't stretch terribly. Regardless, I don't have them during the next week and I absolutely hate forgetting things, don't you?
Have a good one friends, I can't believe Christmas is in TWO days! I hope you're all finished with holiday errands and can just enjoy yourself the next few days!