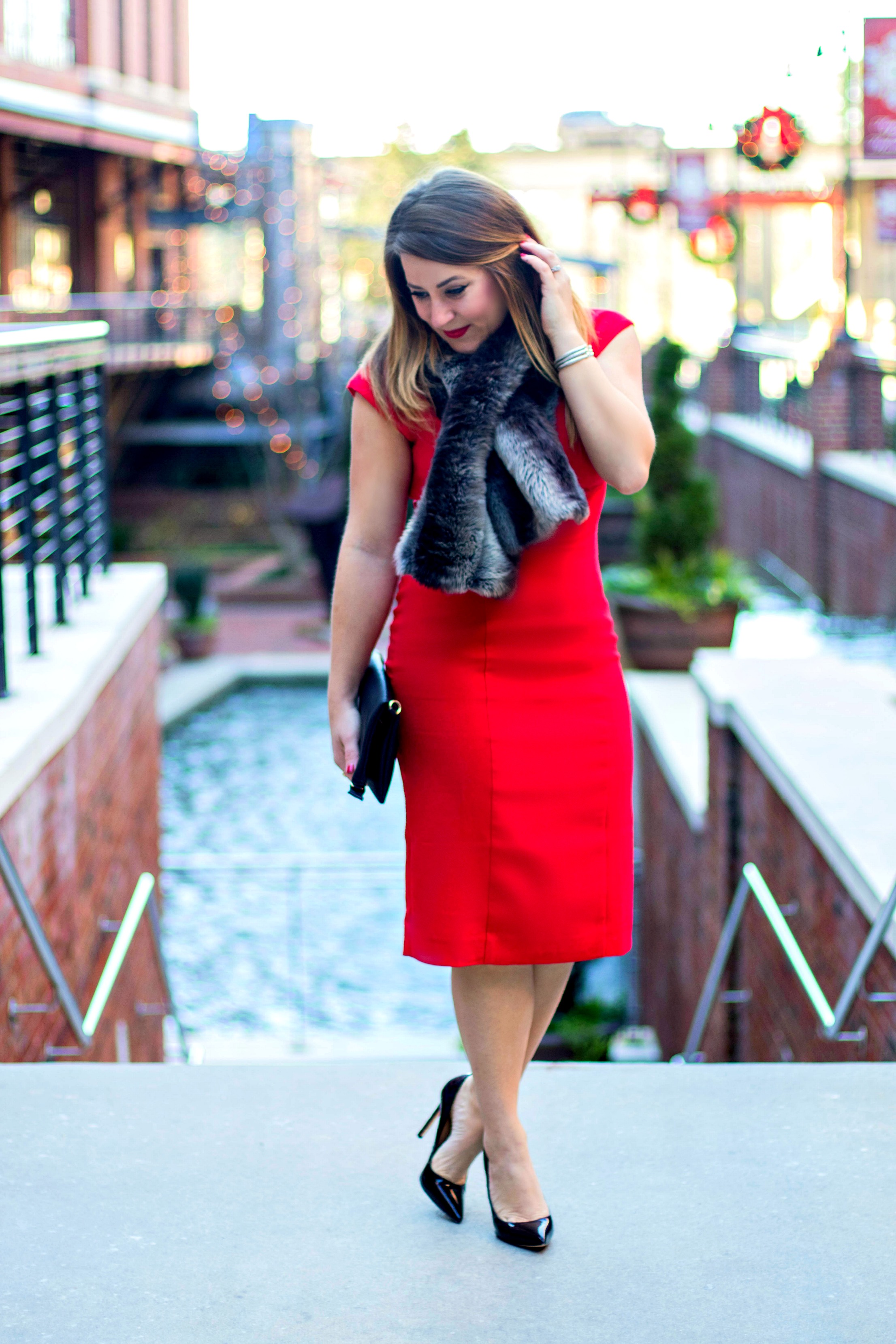 Dress / Shoes / Fur / Bag c/o (similar save, splurge) / Earrings / Bracelets (assorted)
Valentines Day is right around the corner, which means it's not only time to start shopping for your sweetie, but it's time to find the perfect date night look and who doesn't want a red dress for Valentines? I actually picked this dress up before the holidays to wear for our anniversary dinner, but how perfect is it for Valentines too? I mean, it's very Kim K-esque. Y'all, I don't know how she does it and still eats! I had a delicious dinner and well, looked not like this afterwards. 🙂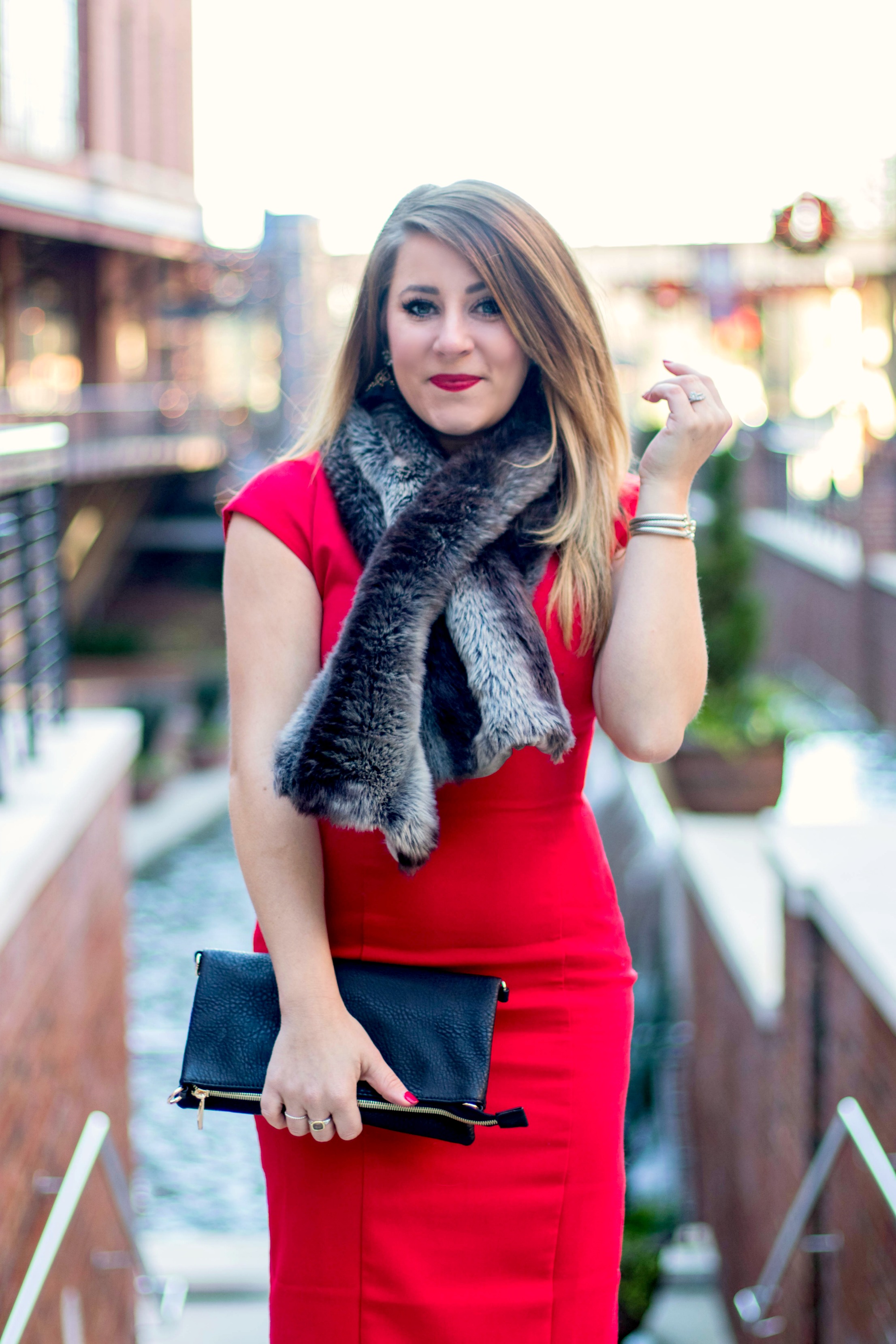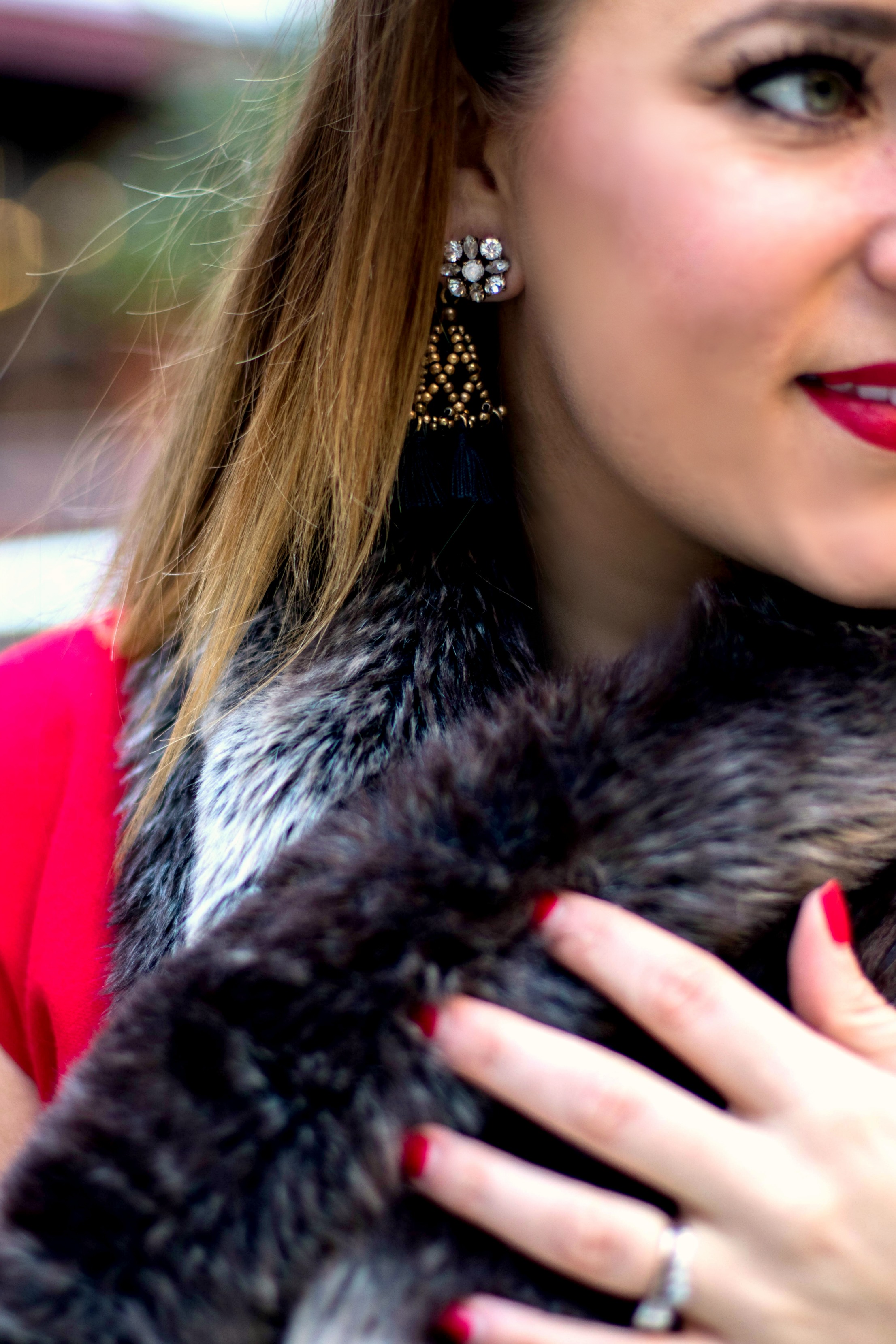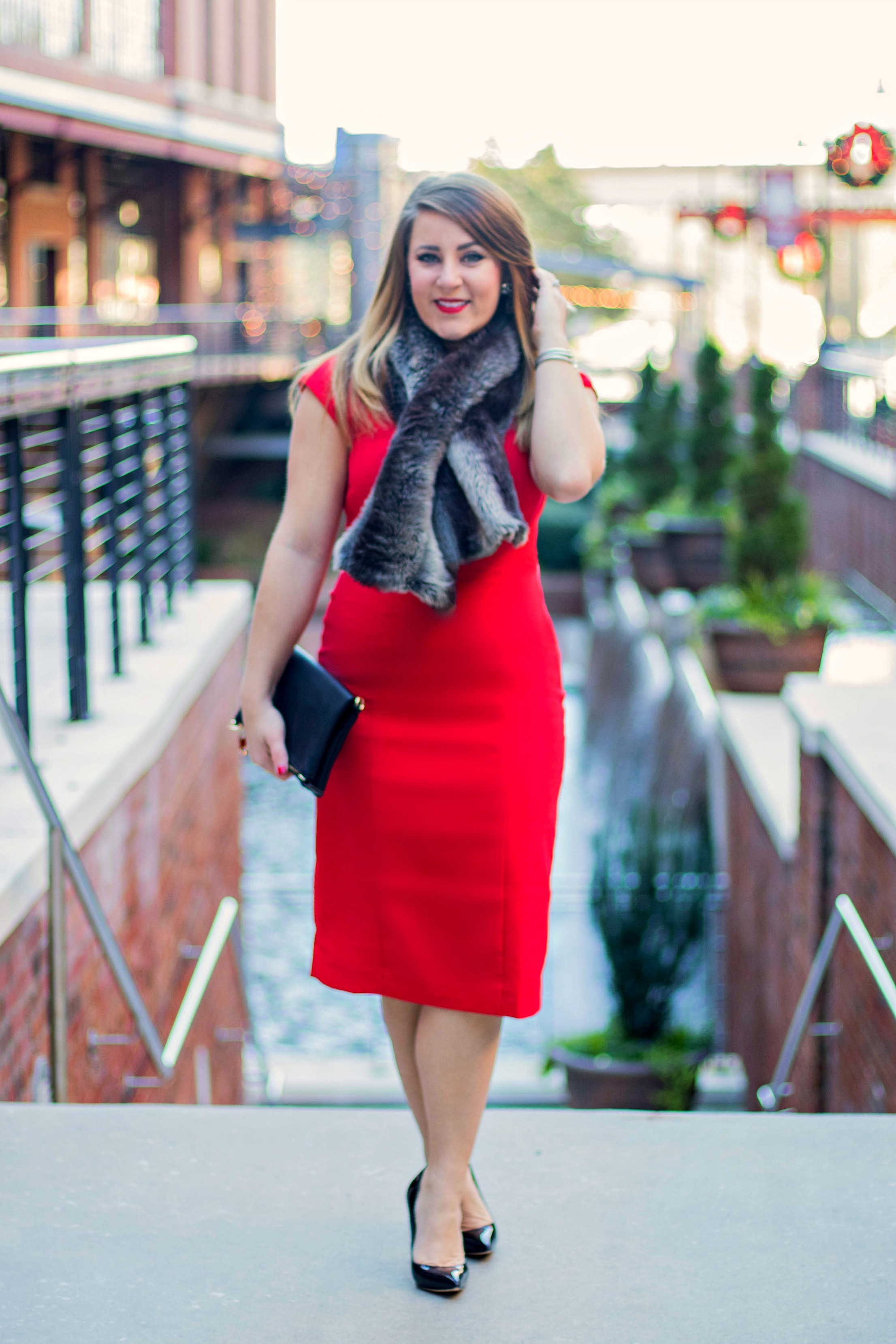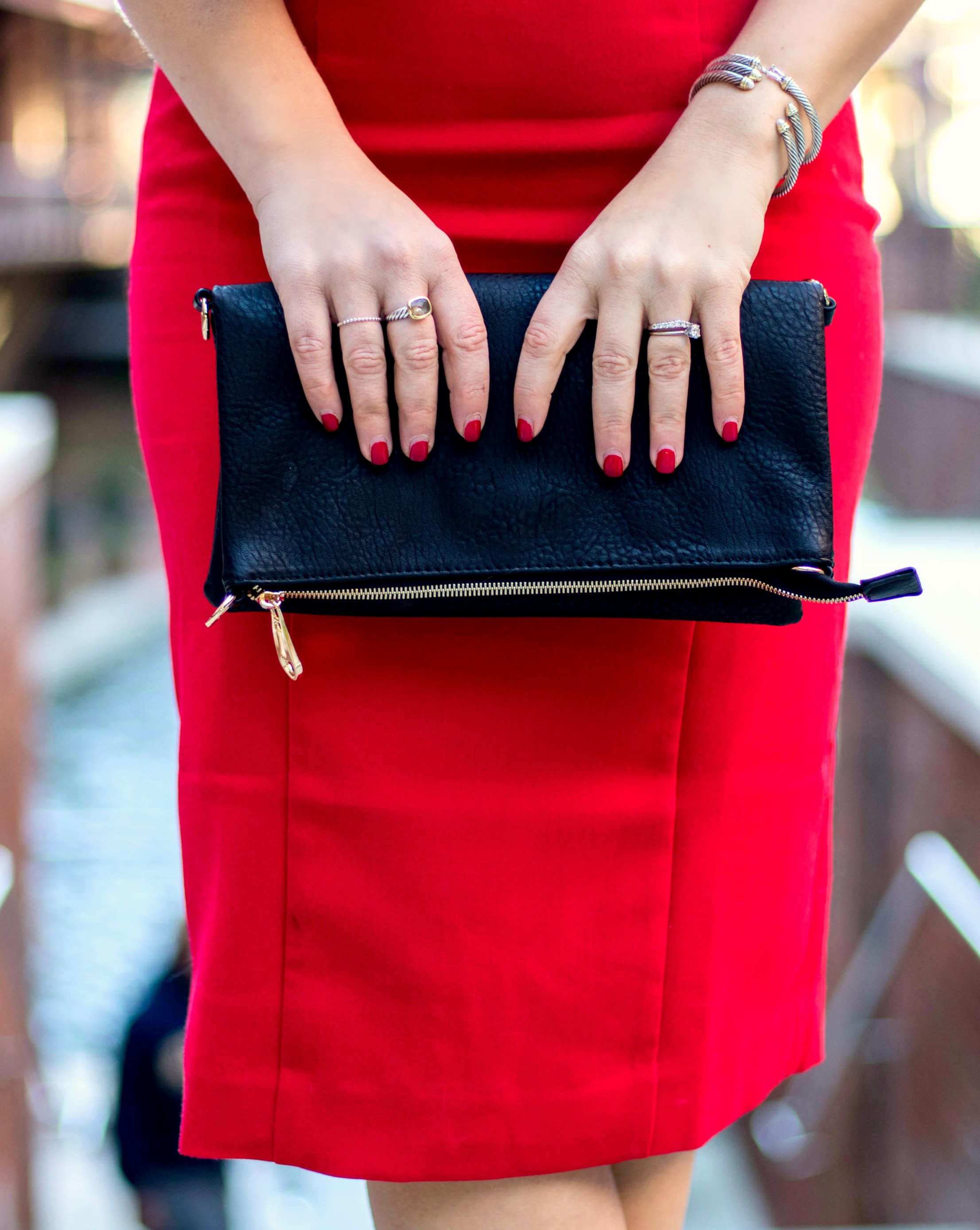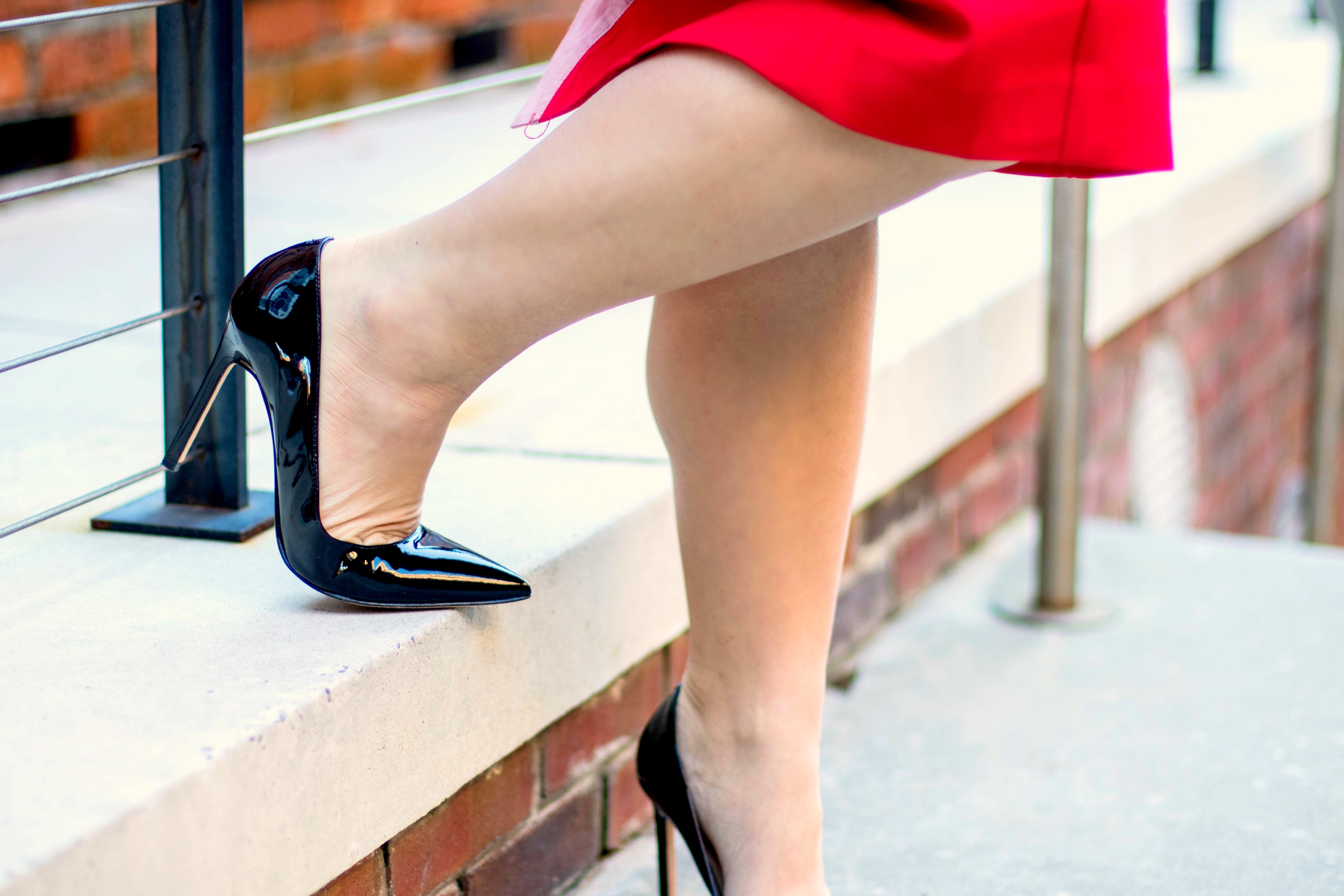 I thought about pairing this dress with nude accessories, but I have been loving this Handpicked clutch lately and I just got these heels for Christmas, so naturally, I've been wearing them non stop. I went to a store here in town the other day and it was decked out in Valentines Day gifts, so it made me start to panic! I have yet to even THINK about a gift for Aaron. Heck, I don't even know if we're doing gifts this year (but dinner and chocolate will be mandatory).
Have you thought of anything for your special someone? I plan to share an under $25.00 gift guide tomorrow (I already shared his and hers). If you haven't, at least tell me you've thought of your outfit? You can shop additional Valentines looks here.
Fill those cups up for Monday friends! And thanks for reading as always.