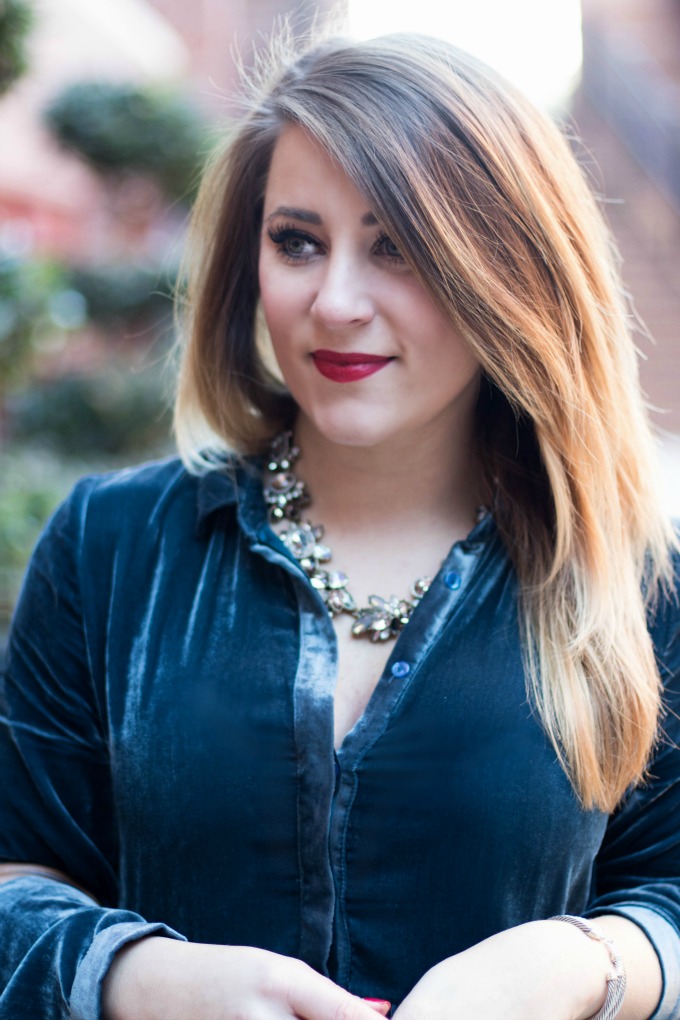 Dress / Fur Snood / Necklace c/o / Tights / Bag / Boots (major Sale and I love them) / Bracelets (assorted)
I hate how after the holidays are over, you feel odd wearing materials that seemed "festive." Do you know what I mean? Sparkles, sequins, velvet, etc. But this year, I've made it a point not to worry about that so much. I mean, it's going to be cold for the next three months at least, why not keep a little pep in your wardrobe. I've been wearing this Anthropologie velvet dress non stop. I love how it's easily wearable from office to drinks with girlfriends and it's super comfy and soft (obviously). Throw on a fur snood (this one is on major sale and comes in three colors) or pair it with a glitz necklace and voila, ready in under 15 minutes (with the outfit that is).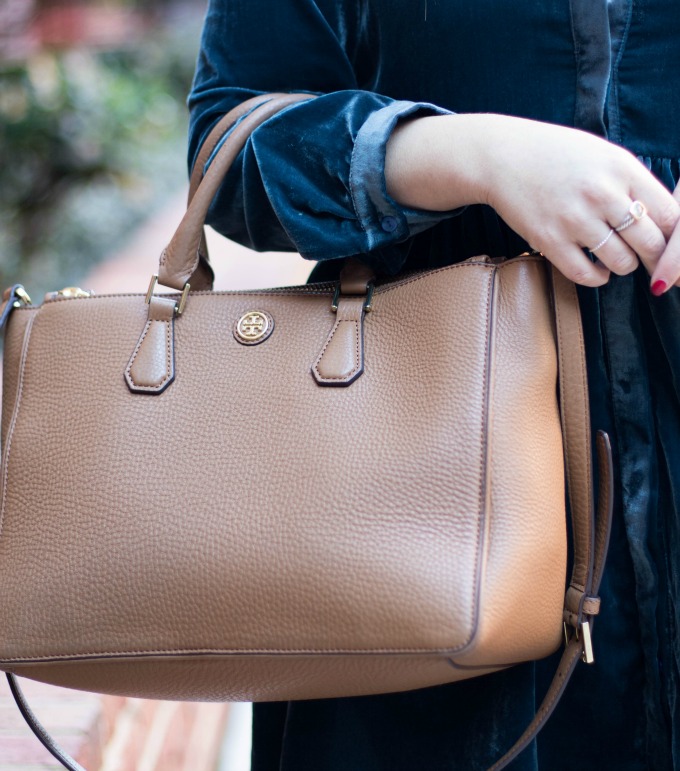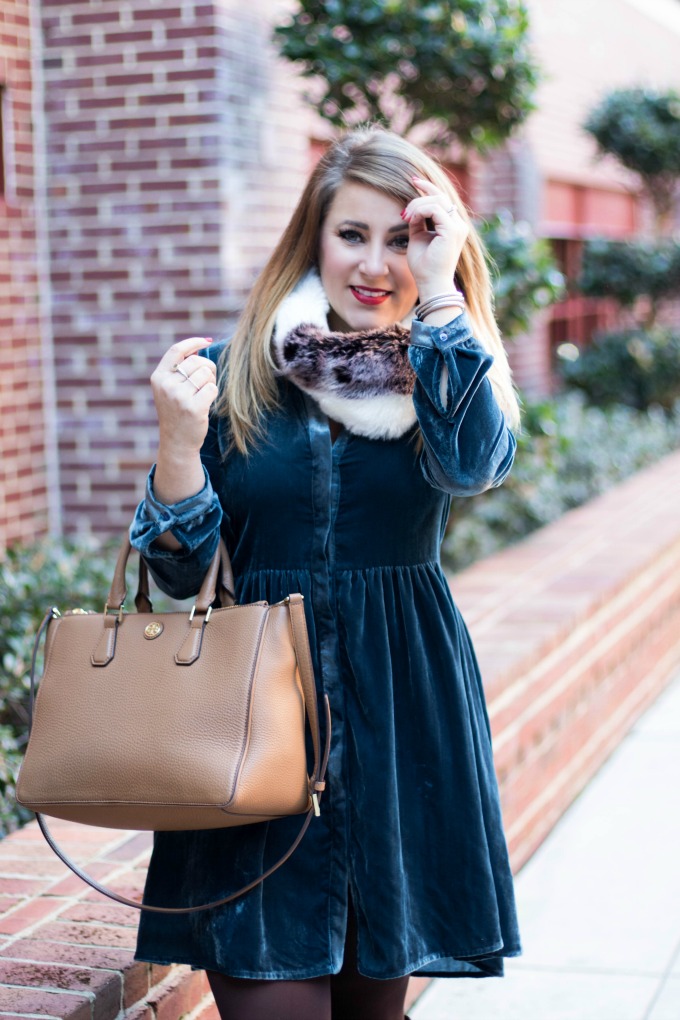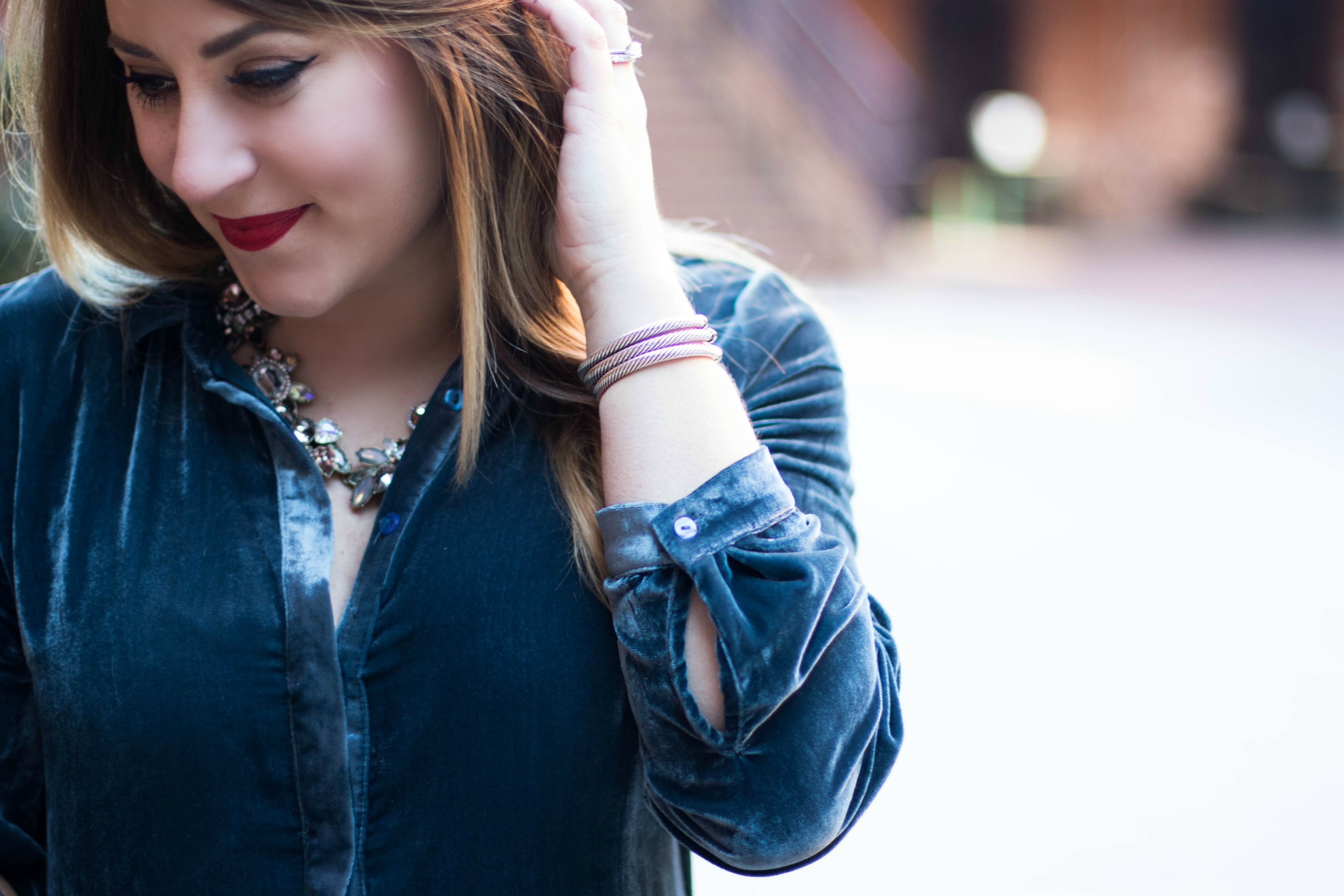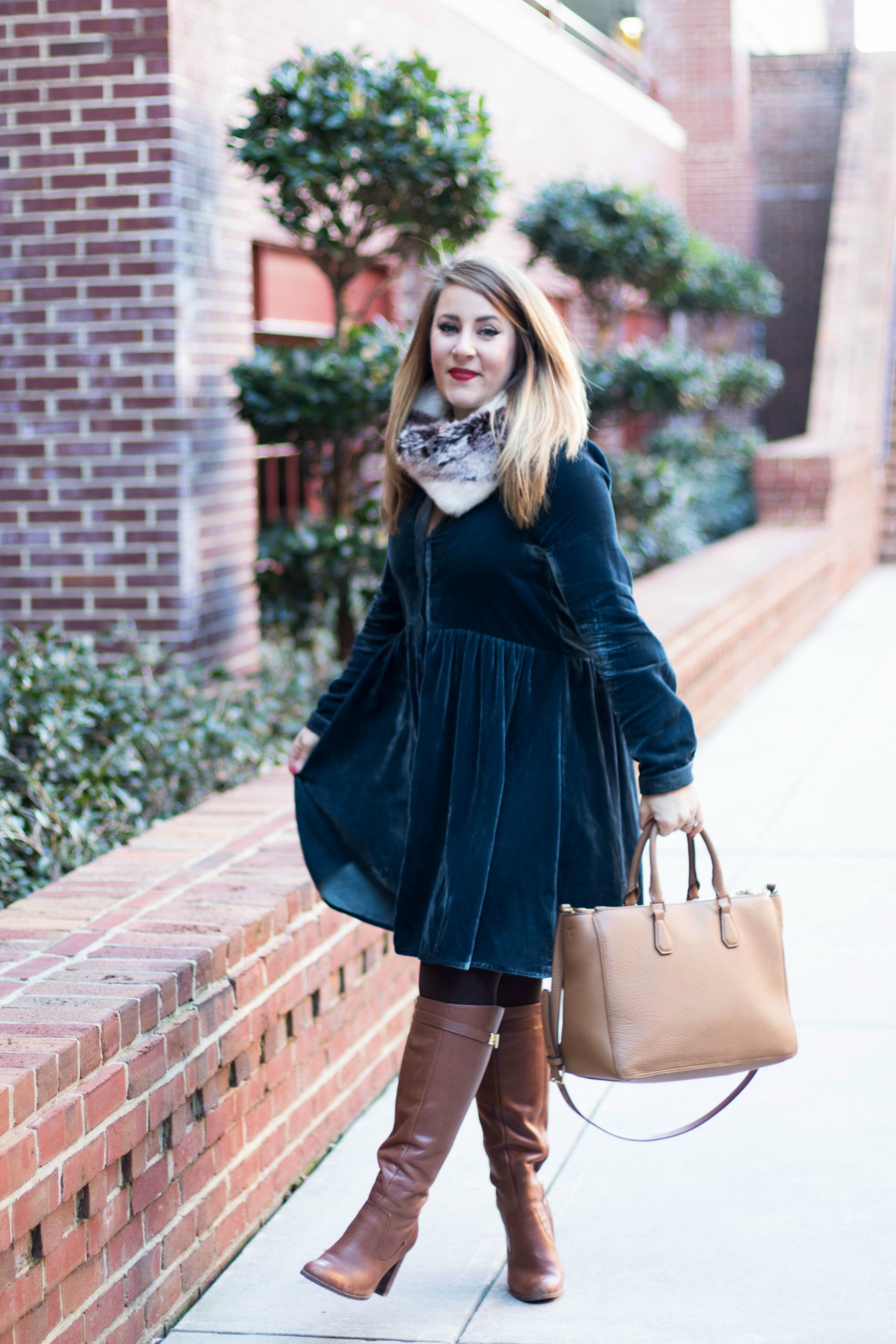 On another note, happy 2016! How was everyone's New Years? Ours was good, low key- Aaron worked and had a pretty bad cold (he still does), but he was nice enough to stay up until midnight to give me a smooch! I will say that I'm feeling about one million pounds from the holiday, so today starts back in the routine and I'm going to try my very best to eat cleaner in 2016. I should probably throw the Anytizers out of our freezer for temptation.
I'll be sharing some of my New Year's resolutions tomorrow, so stay tuned. In the meantime, what's the biggest one you made but know will be a struggle to keep? Also, would you wear this Anthropologie velvet dress?
Have a good one, fill those coffee cups to the brim!