Dress (on major sale!) / Boots / Bag / Scarf (similar here and here) / Bracelets (similar) / Sunglasses / Belt /Earrings
The past two days have been quite chilly which is quite the different from the 70 degree weather we had last week when I wore this. When it was 70, I was able to wear this dress without a jacket and just bundled with one of my favorite blanket scarfs, but I've also styled this dress with a jacket (here), and I am loving the versatility of it. I love a good chunky turtleneck, so a big chunky turtleneck dress is no different. It also doesn't hurt that it's currently marked down almost half off (winter sales, thank you!). If you're in the market for a good sweater dress, this is it.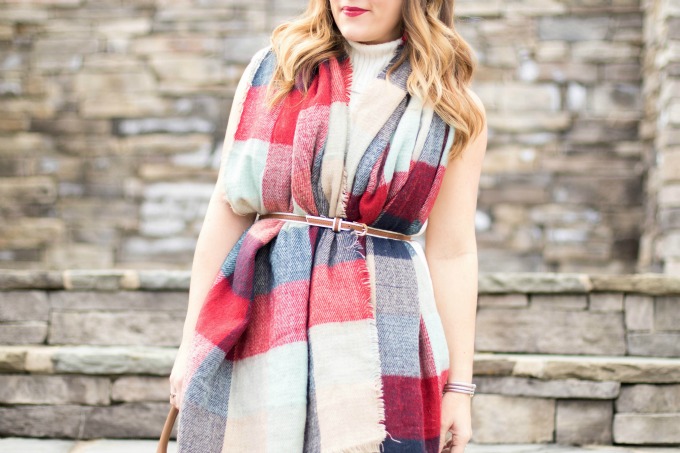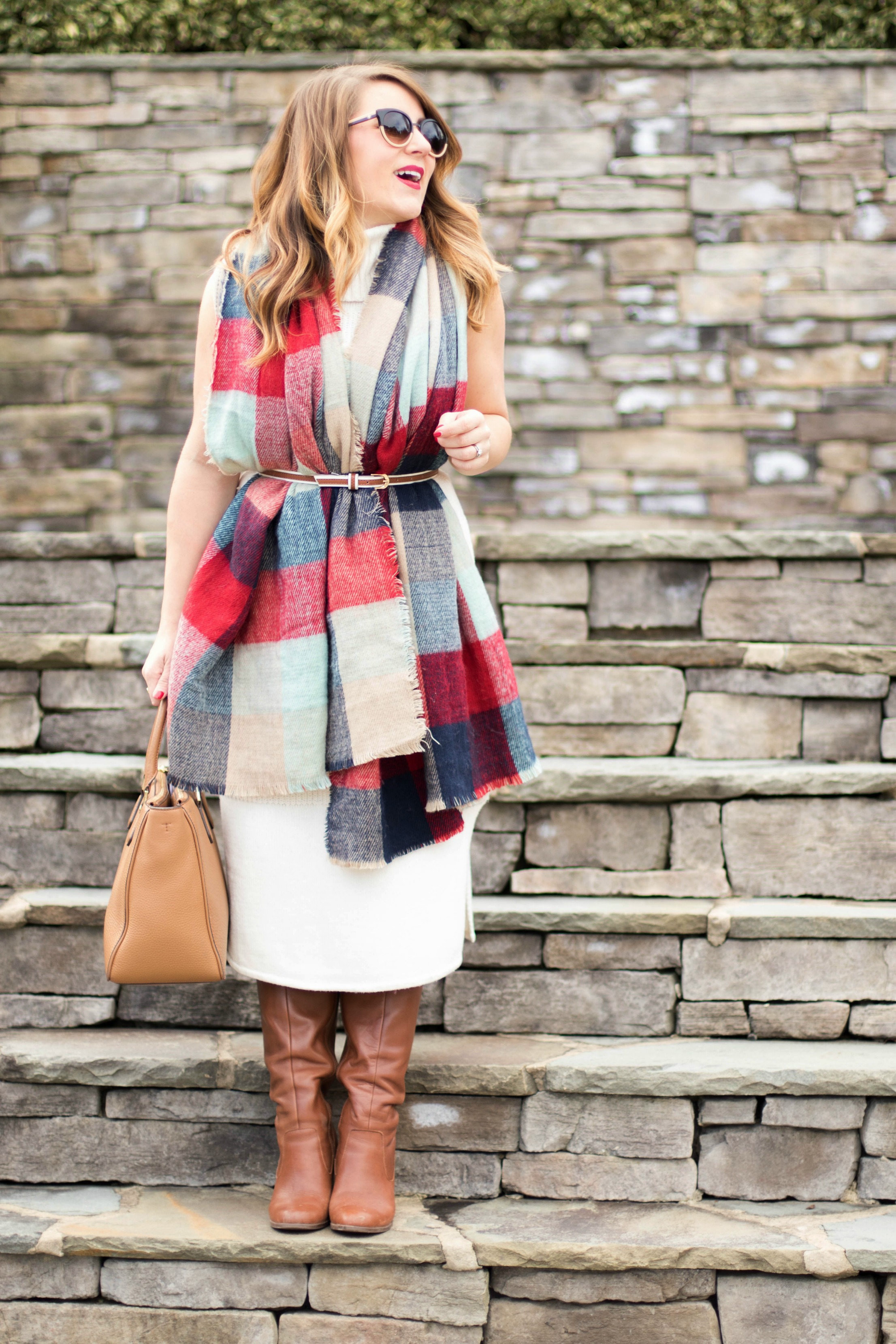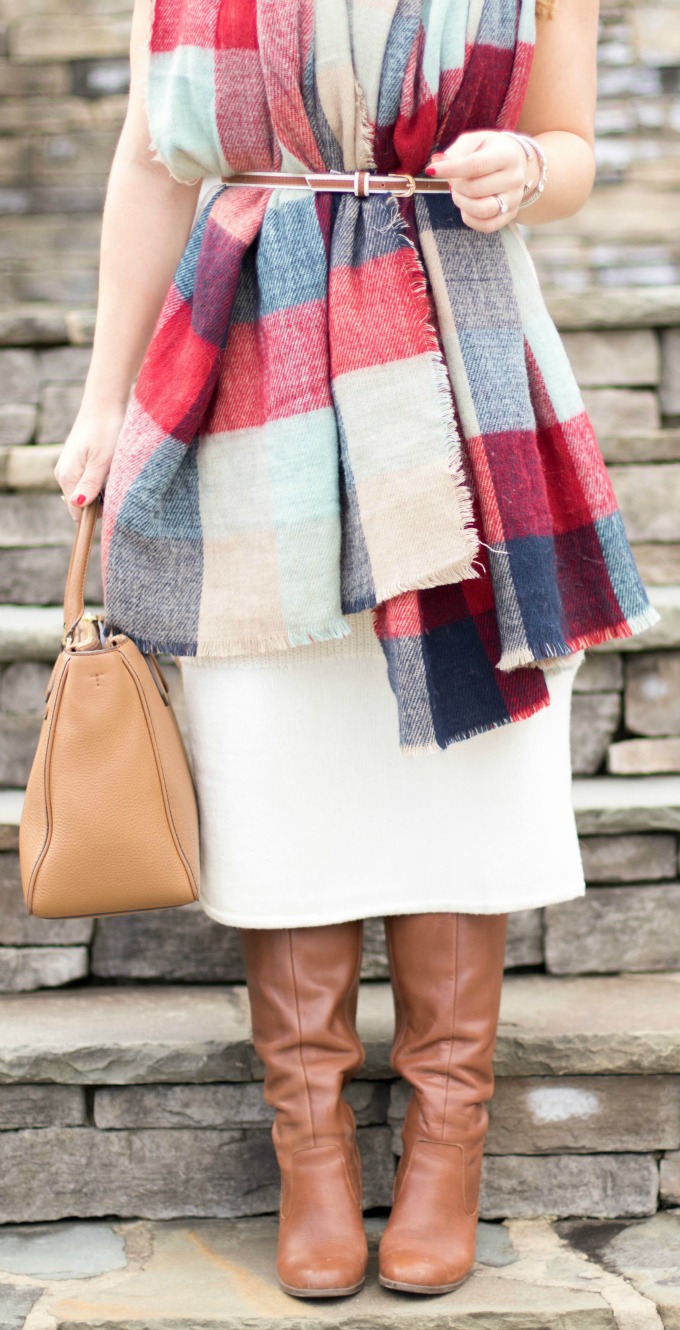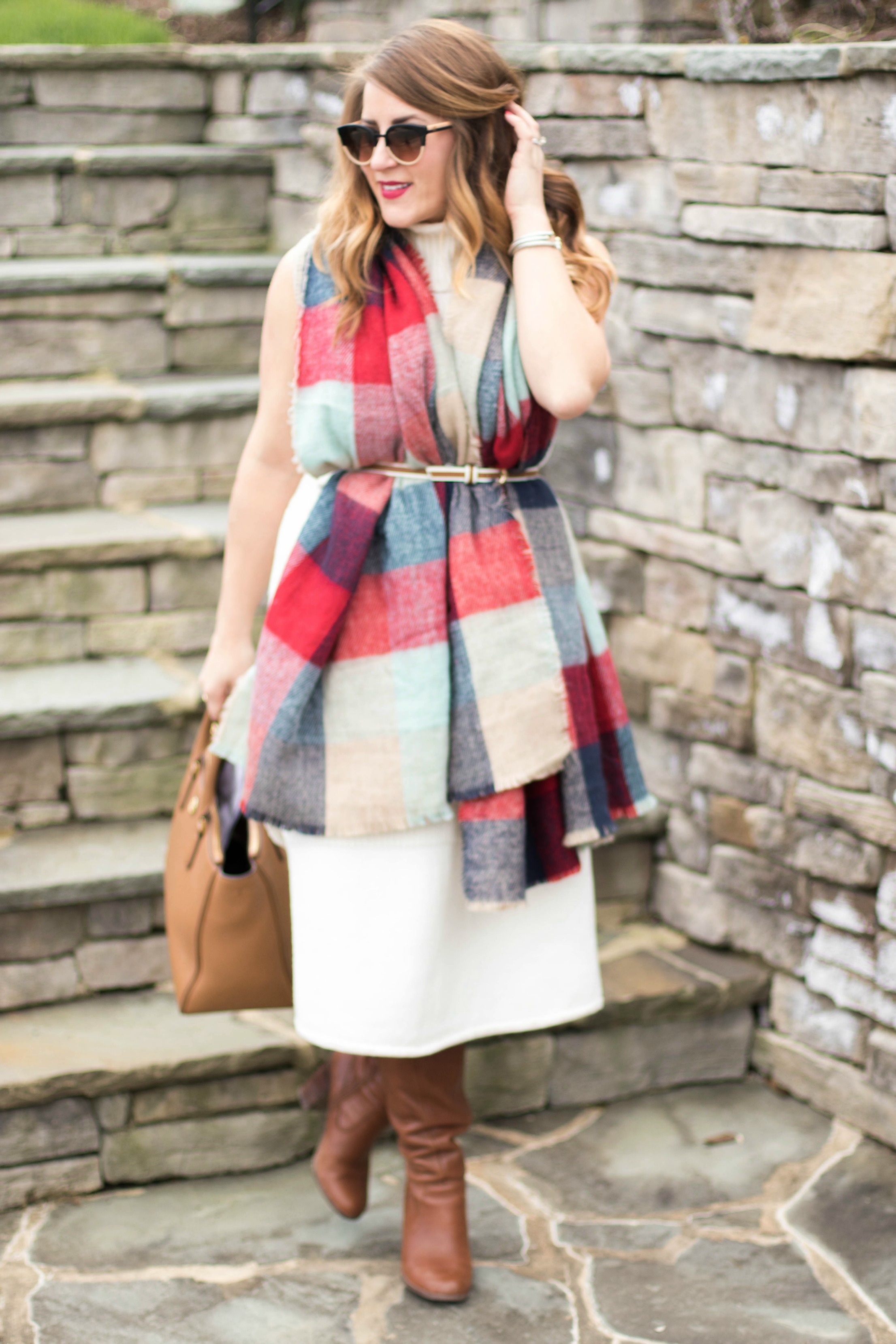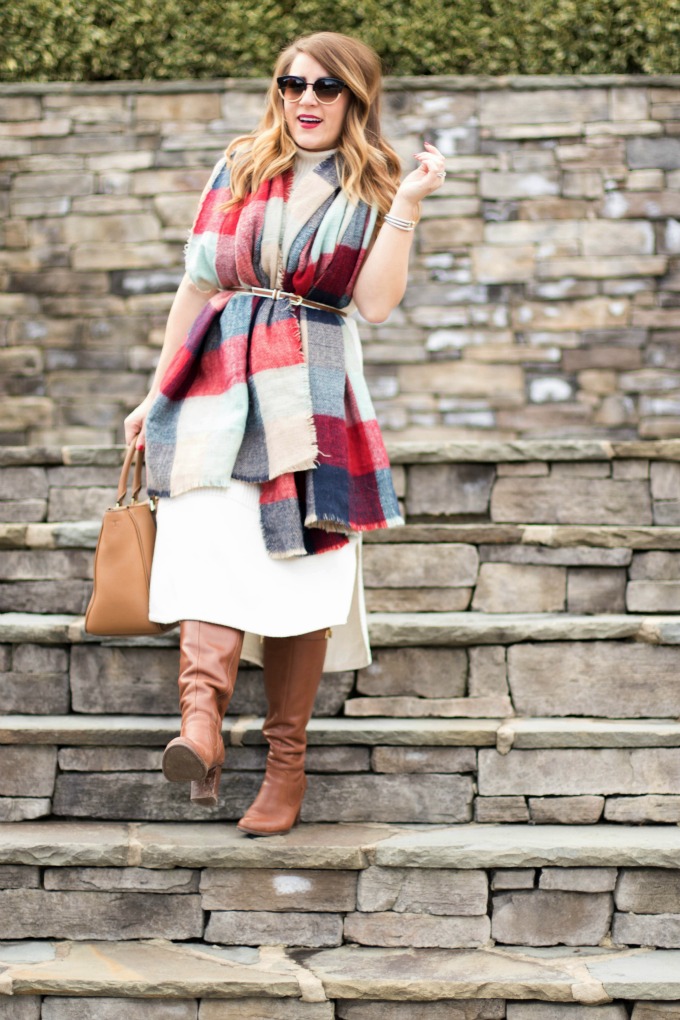 Speaking of winter sales. I was in Target the other day and saw bathing suits. BATHING SUITS PEOPLE!? I mean, it's not even winter here yet, I don't want to think about bathing suits. I want to think of warm blankets, cocoa and mittens. Oy. I can't wear a bathing suit in February, so there's that….. it always annoys me. Does it you? Maybe I'm being dramatic!
Wahoo it's already Wednesday. I'm ready for the weekend, it seems like the first week back after break is always…..so…..slow…..
Thanks for reading!