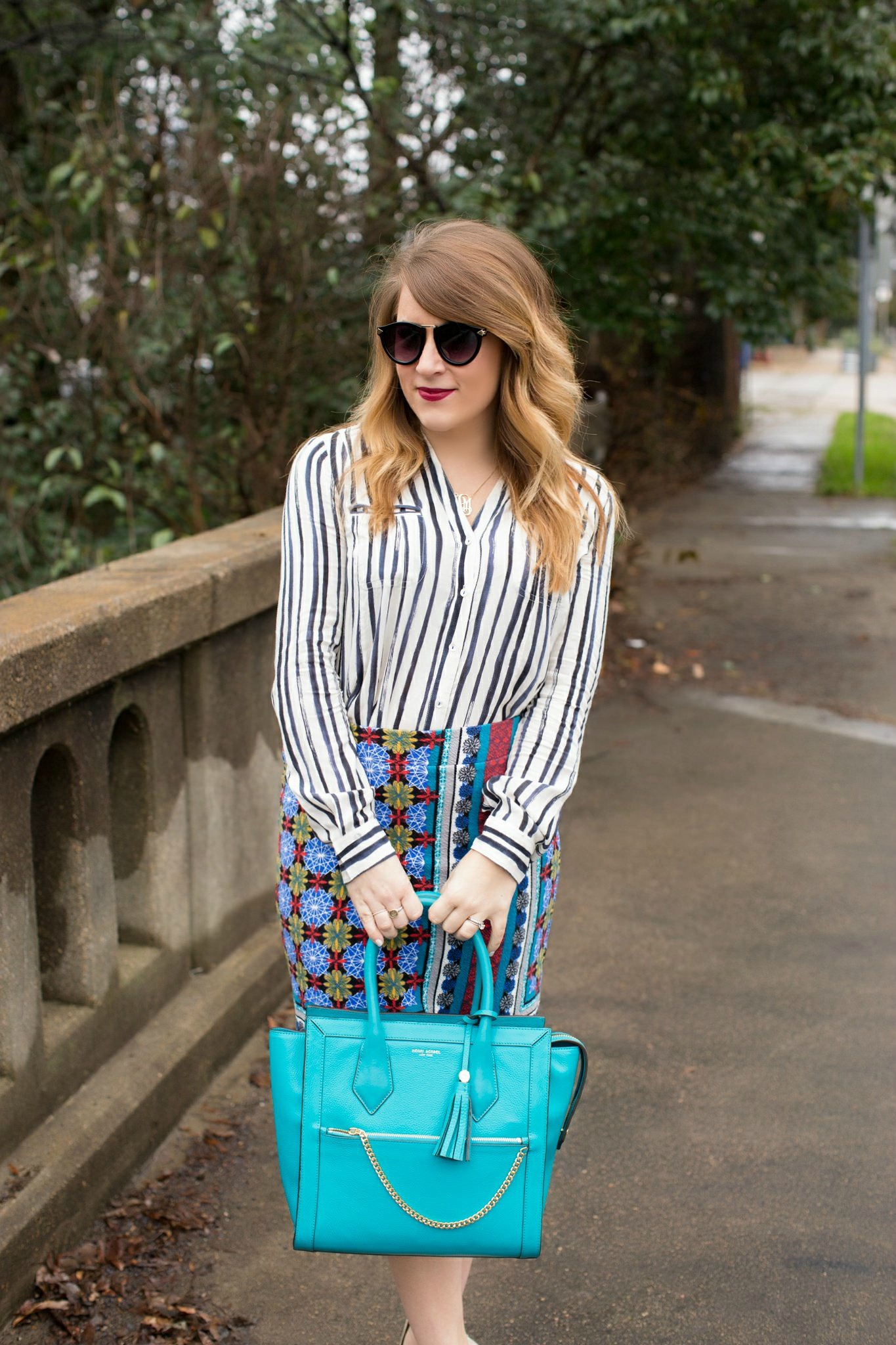 Skirt / Bag c/o / Top / Shoes / Sunglasses (use code CBANDBP for a free month) / Necklace c/o / Coat c/o / Fur Stole c/o (similar)
I had planned to share this look with you yesterday, but life happened (well, I actually fell asleep super early Sunday night). Sunday evening we got a ton of ice which means, the city of Durham was pretty much shut down Monday morning. It still boggles my mind how this state deals with the elements, but I always appreciate a work from home day. Yesterday was even better since Aaron was actually off too. While we didn't do anything amazing, we literally sat across from one another the whole day while we both worked, it just felt nice to spend a Monday together in the same room with Pandora on.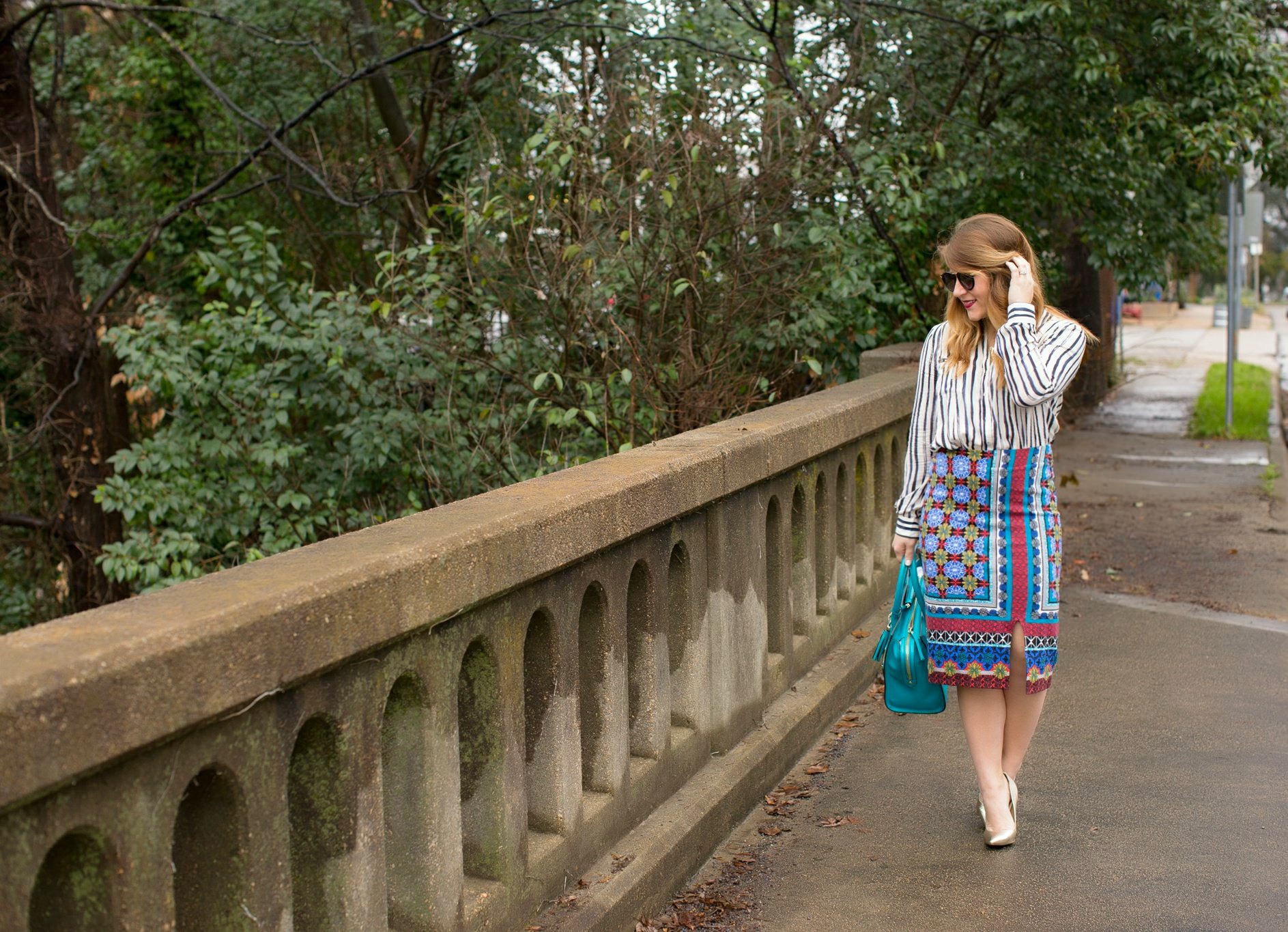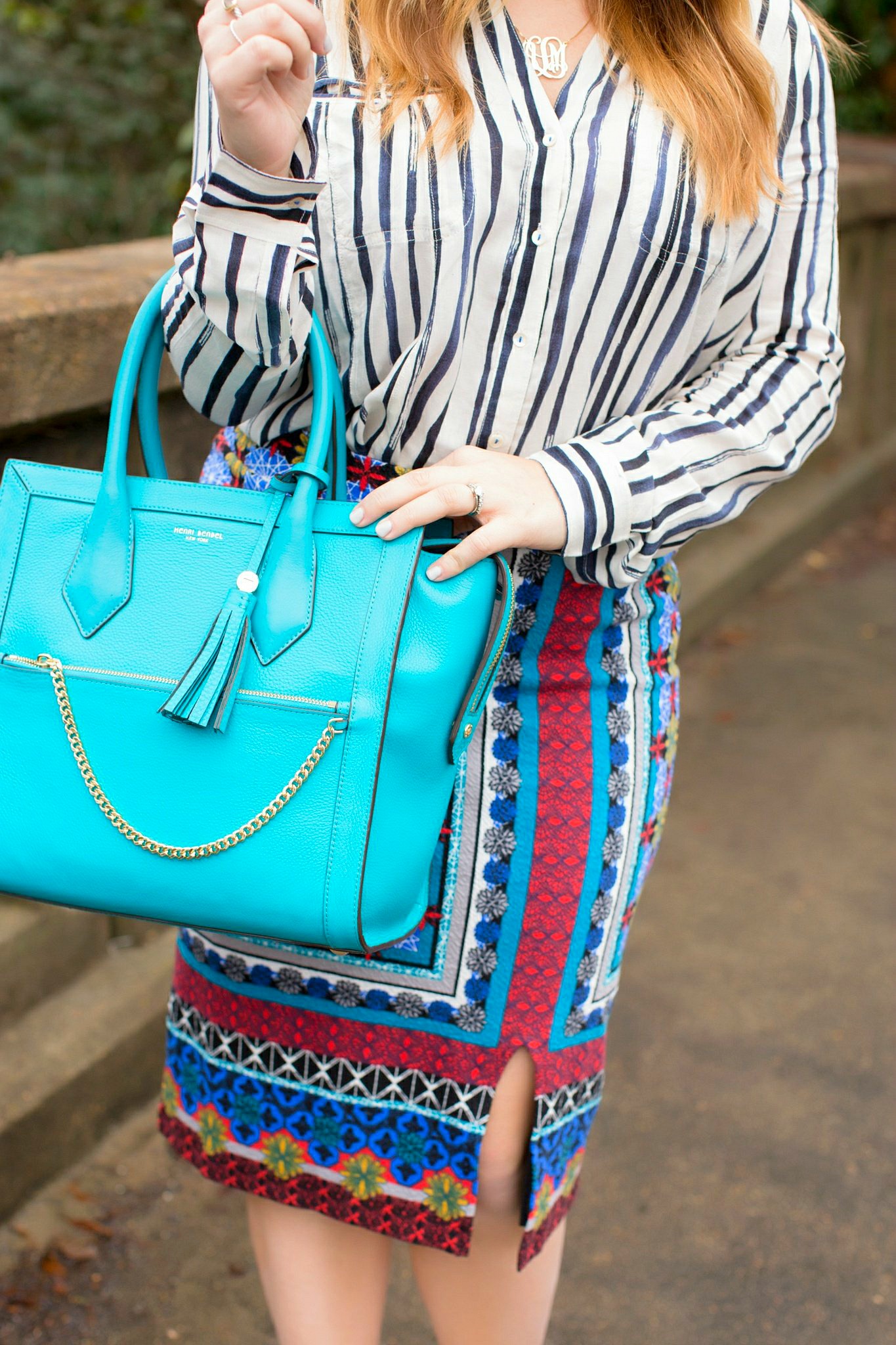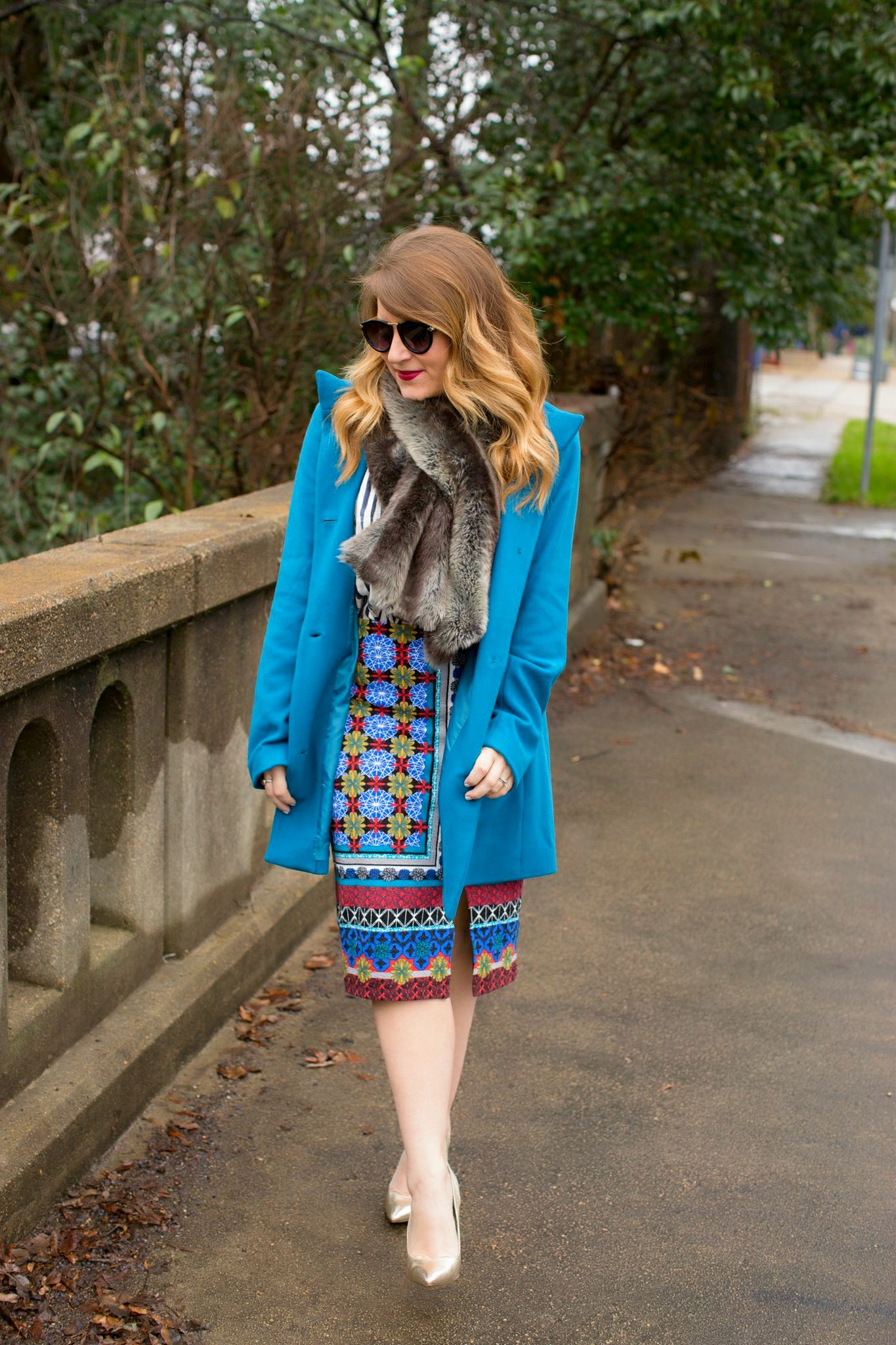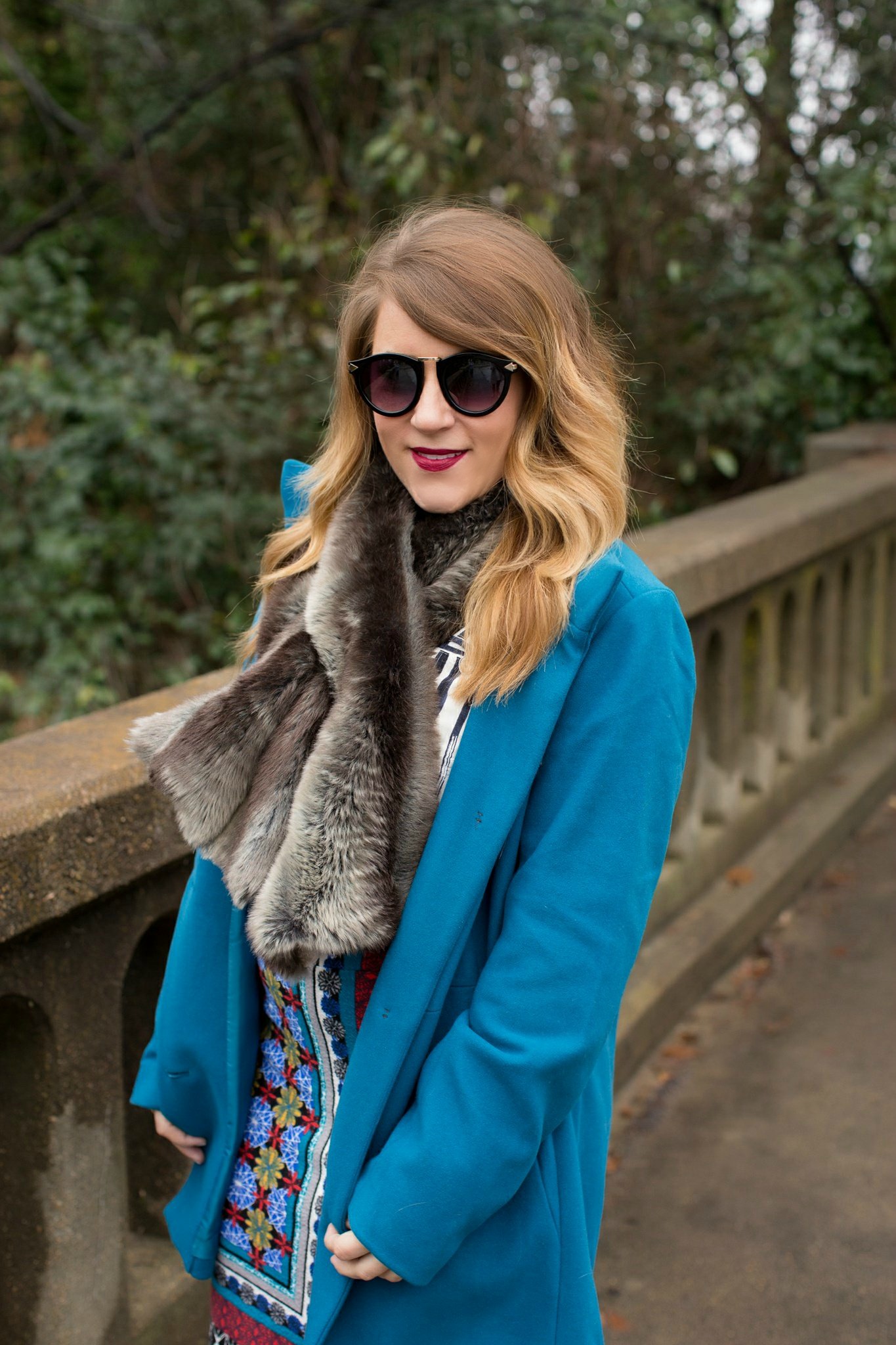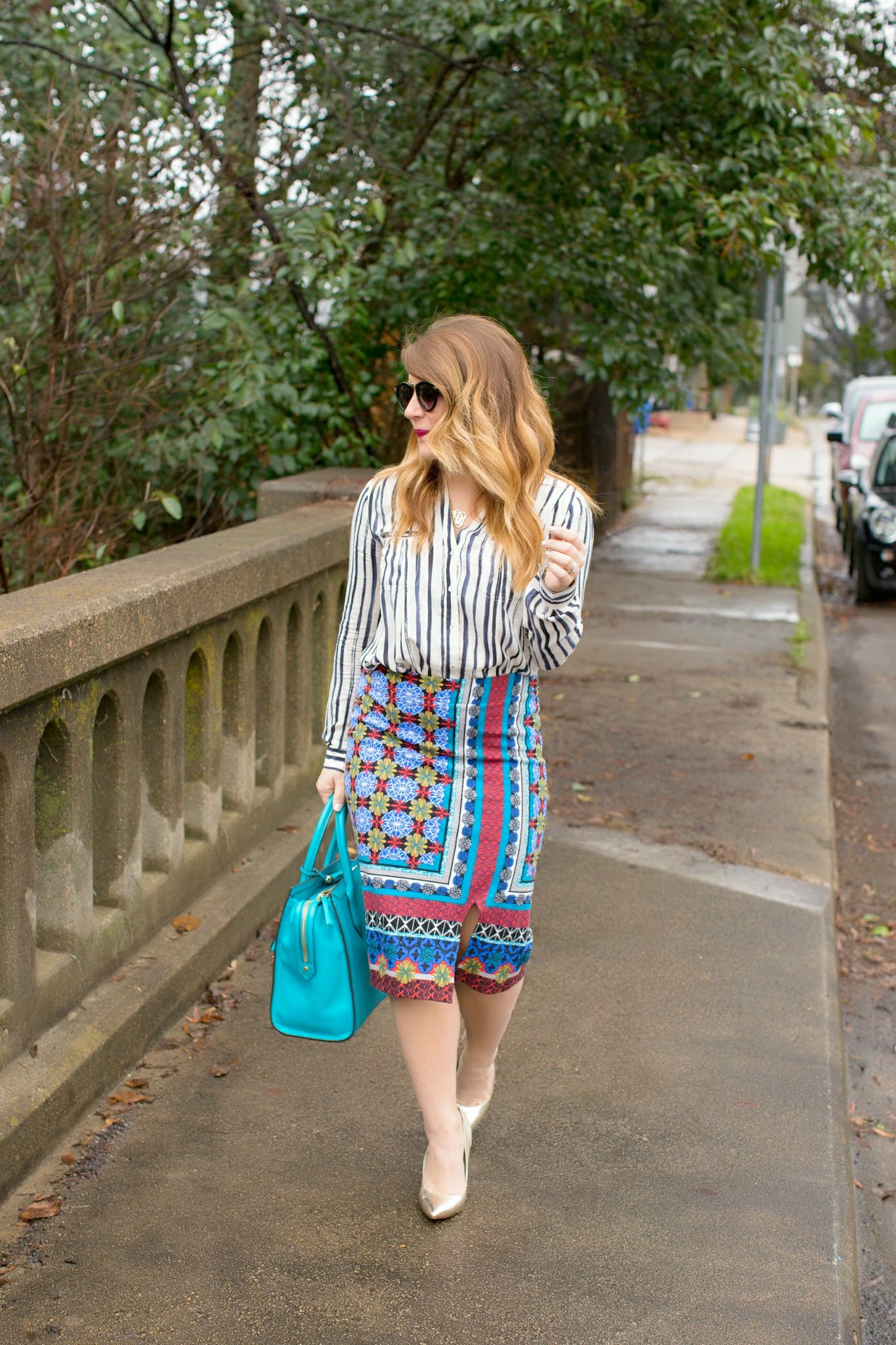 This skirt is just what a gloomy day in Durham needed. It's material is stretchy and comfortable, and those colors! <insert heart eyes>. It reminds me that spring is right around the corner and while winter hasn't been so bad, I'm always open to a beautiful spring day. And in the meantime, I'm of course loving this amazing fur wrap from Royal Scout & Co.
I'm getting my hair done tonight for the first time in what seems like forever, I'd love for you to snap me (welchie24) or tweet me (amd_cbandbp) and let me know – back to blonde or stick with brown? Help!
Have a good Tuesday friends and thank you as always for stopping by. I appreciate you so!