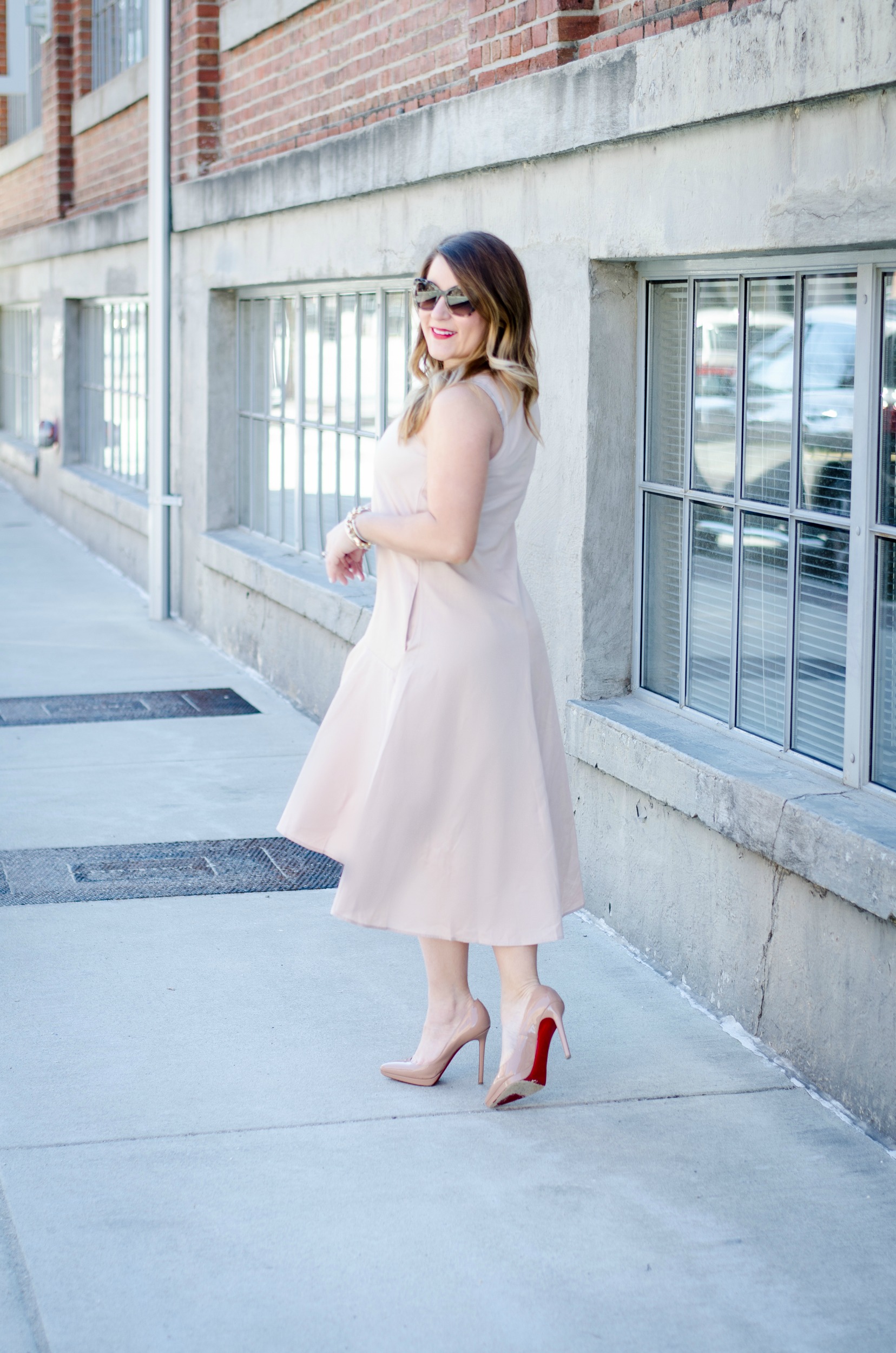 Dress / Shoes / Necklace / Bracelet 1, 2,  3, / Sunglasses
This pink drop waist dress is maybe one of my favorites ever. It's feminine, fun and flirty..what more could you want? I know it's going to look super cute with booties and a jean jacket… and I'm looking forward to sharing that look soon. I have to admit, three years ago, I never ventured towards the color pink, but lately, I can't get enough of it. #sueme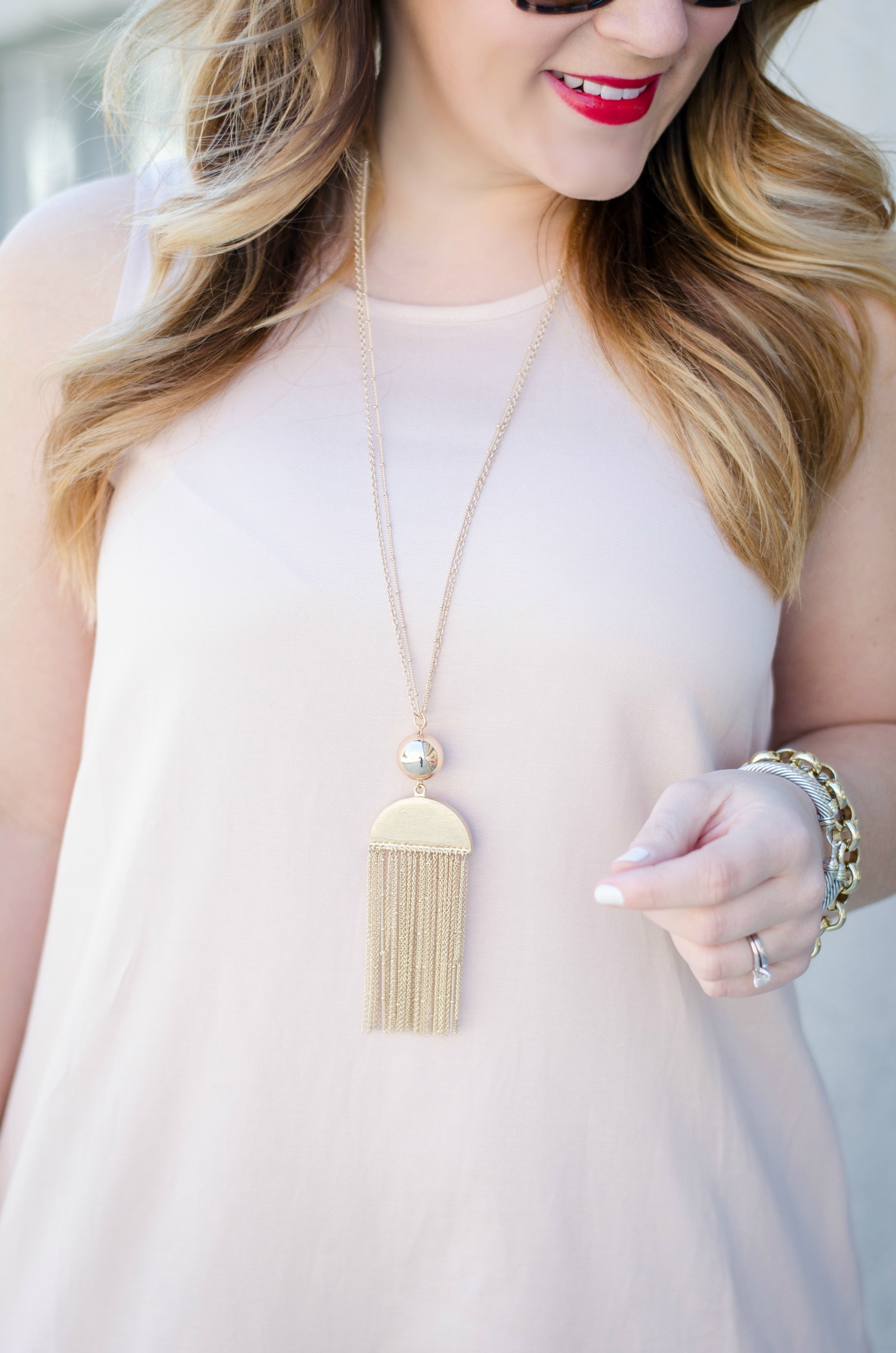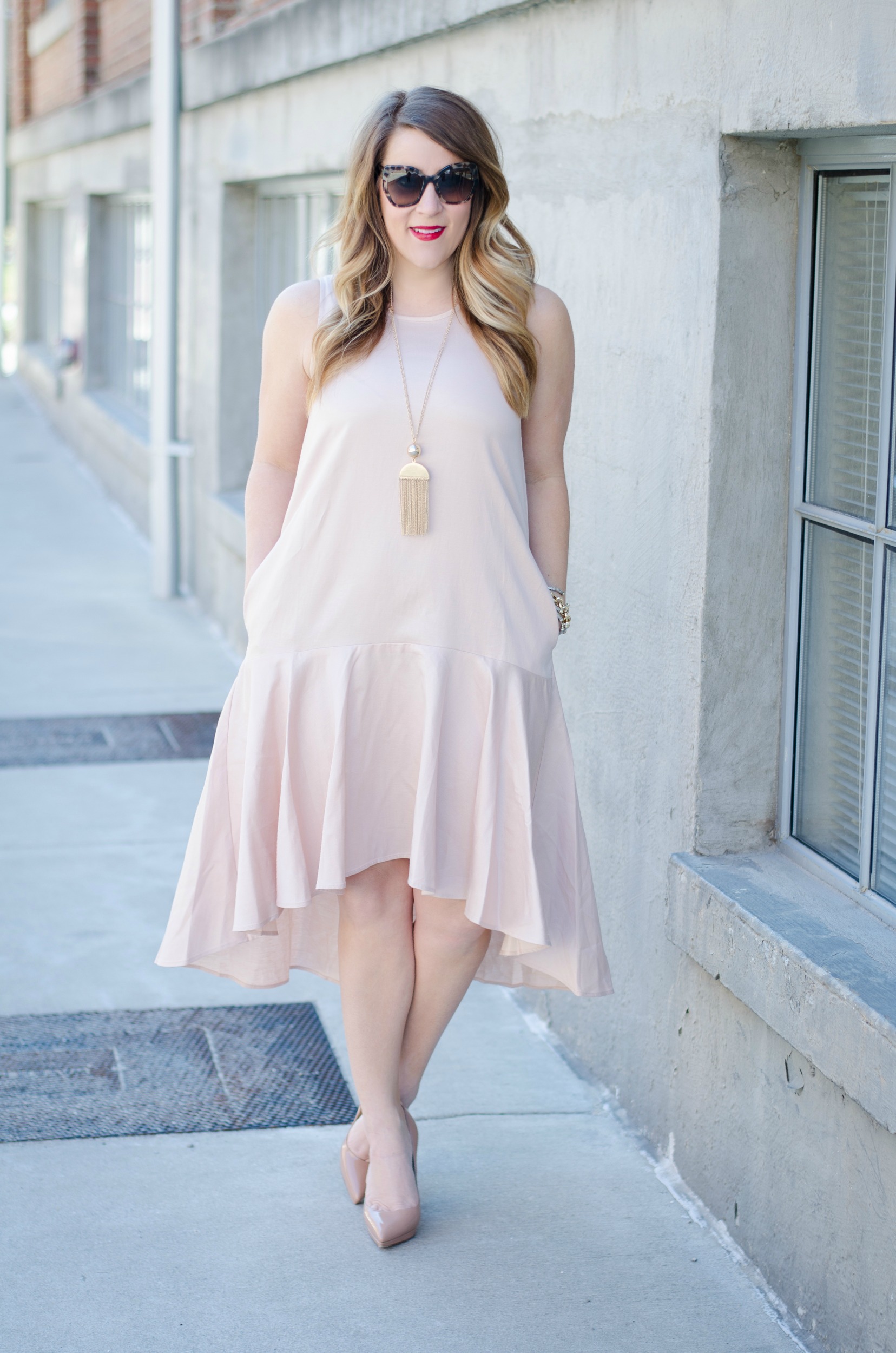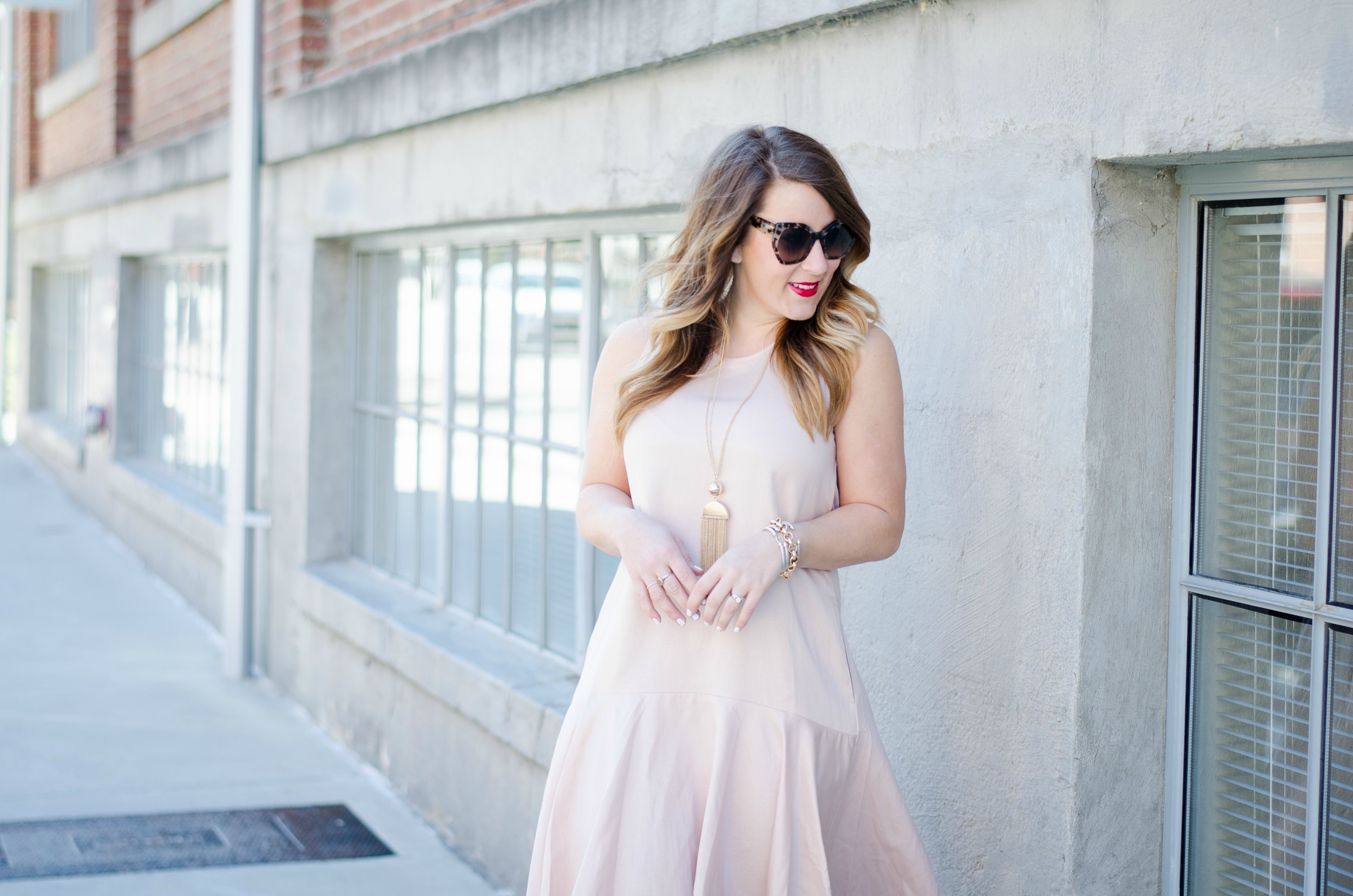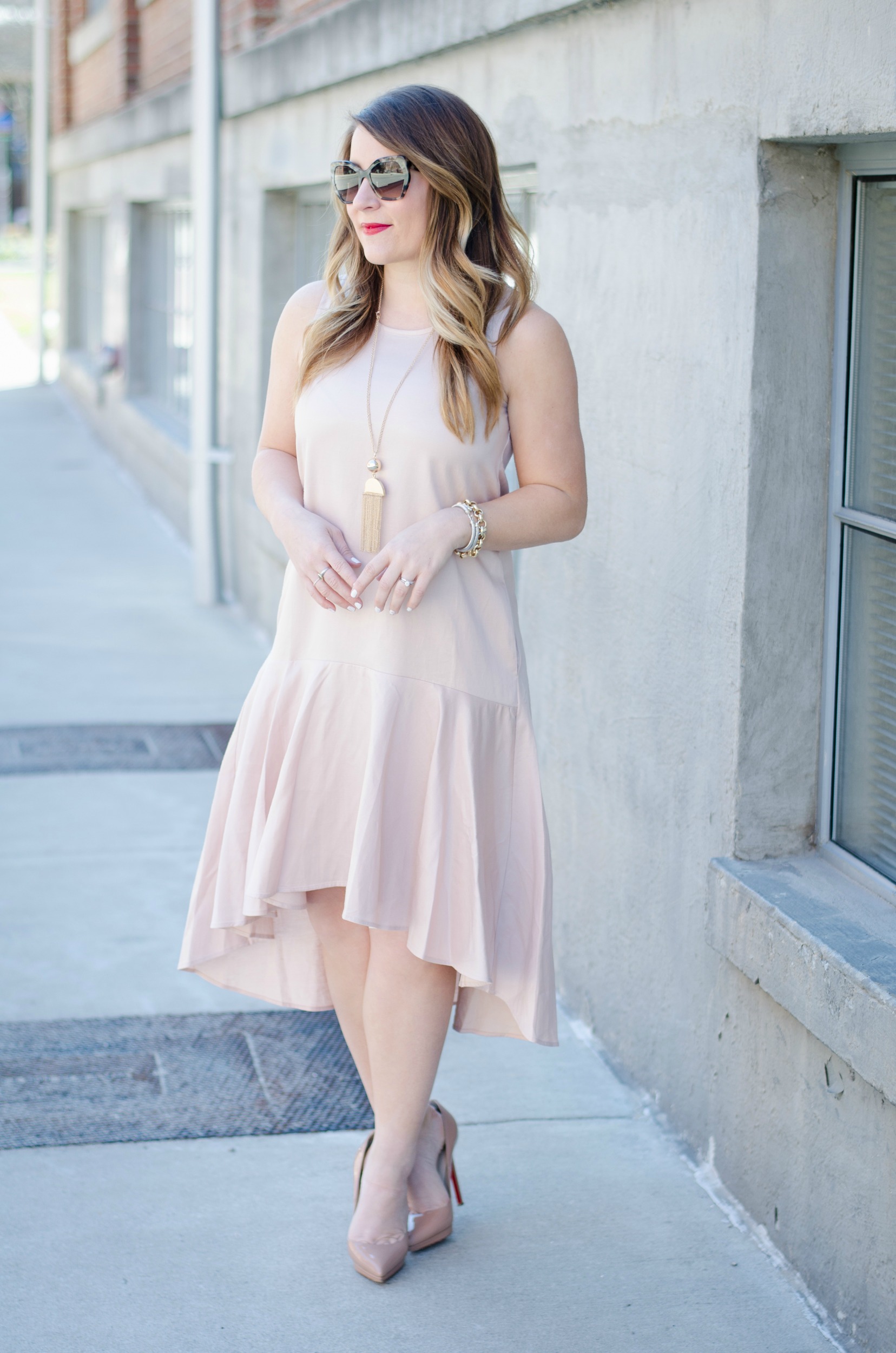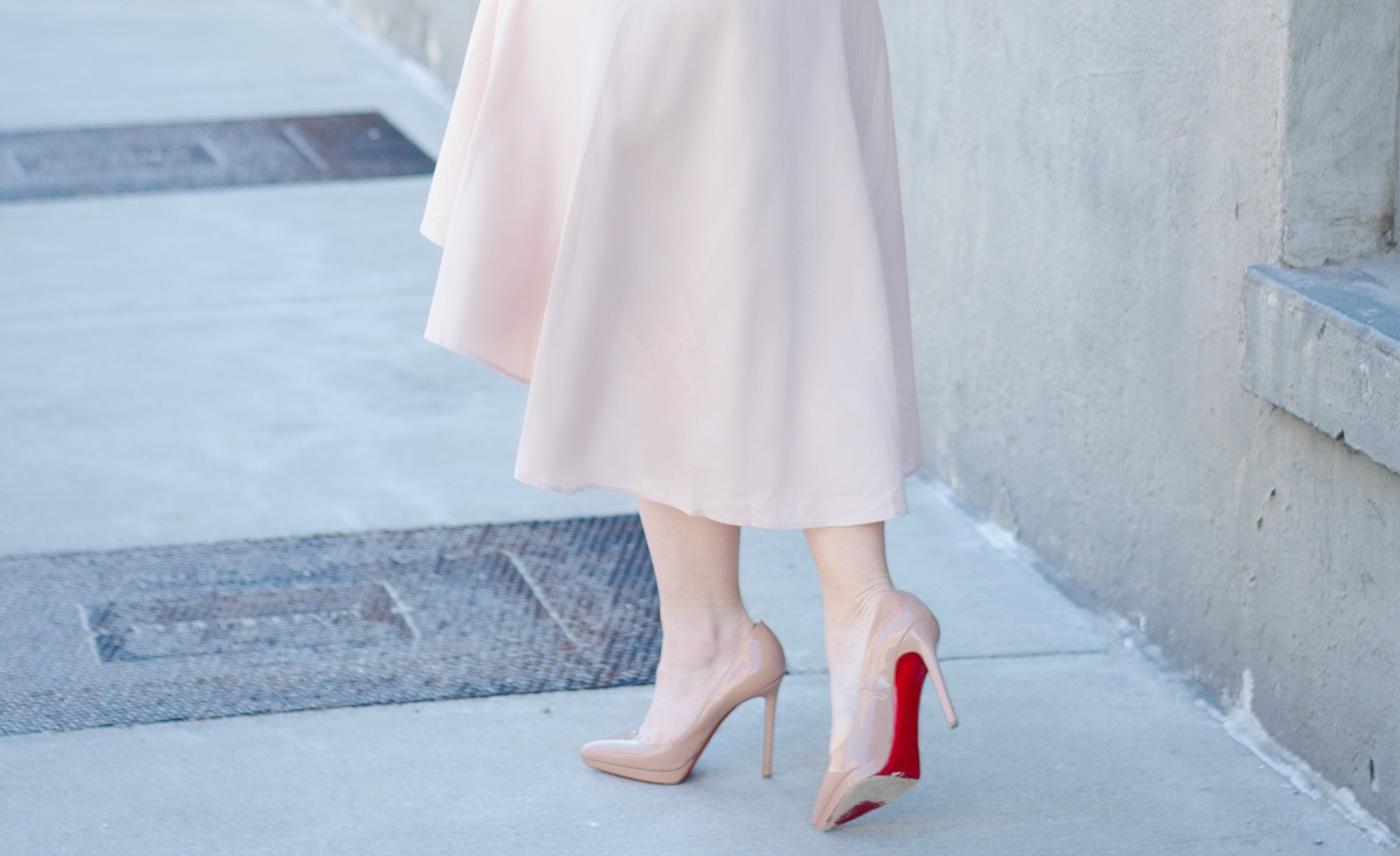 If you saw my Instagram post yesterday (amy_cbandbp), you know today is my birthday. I wasn't feeling well yesterday, so I watched a live stream service from my bed and just laid there crying at the beautiful service and music. I've been feeling so down about life lately, I think I'm mostly tired. Work is busy, life is hard and I miss my husband when he works crazy hours- plus, I need like five more hours a day to accomplish everything on my to-do list.  But, I will be honest, life is so good and I take it for granted everyday. Listening to that sermon yesterday made me re-realize how lucky I am, how "perfect" this life it and how in the last year of my twenties, I need to think less and love so much more.
Those are the reminders I want to have everyday of my 29th year. I know it gets hard, but I need a reminder from time to time. We all do.
Have a great day my friends and thank you for being apart of 25, 26, 27, 28 and 29. You mean so much to me.