Jacket / Heels / Bag / White Shirt / Sunnies / Bracelet 1, 2, 3
Wow, NC's weather has been like a temperamental teenage girl the last few weeks. I was bundled last week and this week it's SPRINGGGGG and I'm wearing a light leather jacket. I could sing I'm so happy! Yesterday was 80 degrees, I mean, what?! I just hope it doesn't regress. Ohio is always such a tease; 60, 70, 74, 30 degrees. UGH. It makes me appreciate North Carolina and it's sunshine. We have the most amazing bush that blooms right outside of our door and I absolutely cannot wait for it to flower this year. It also smells amazing. I have no idea what it is, but the buds smell like floral/lemon- I know that sounds weird, but it's good I tell ya.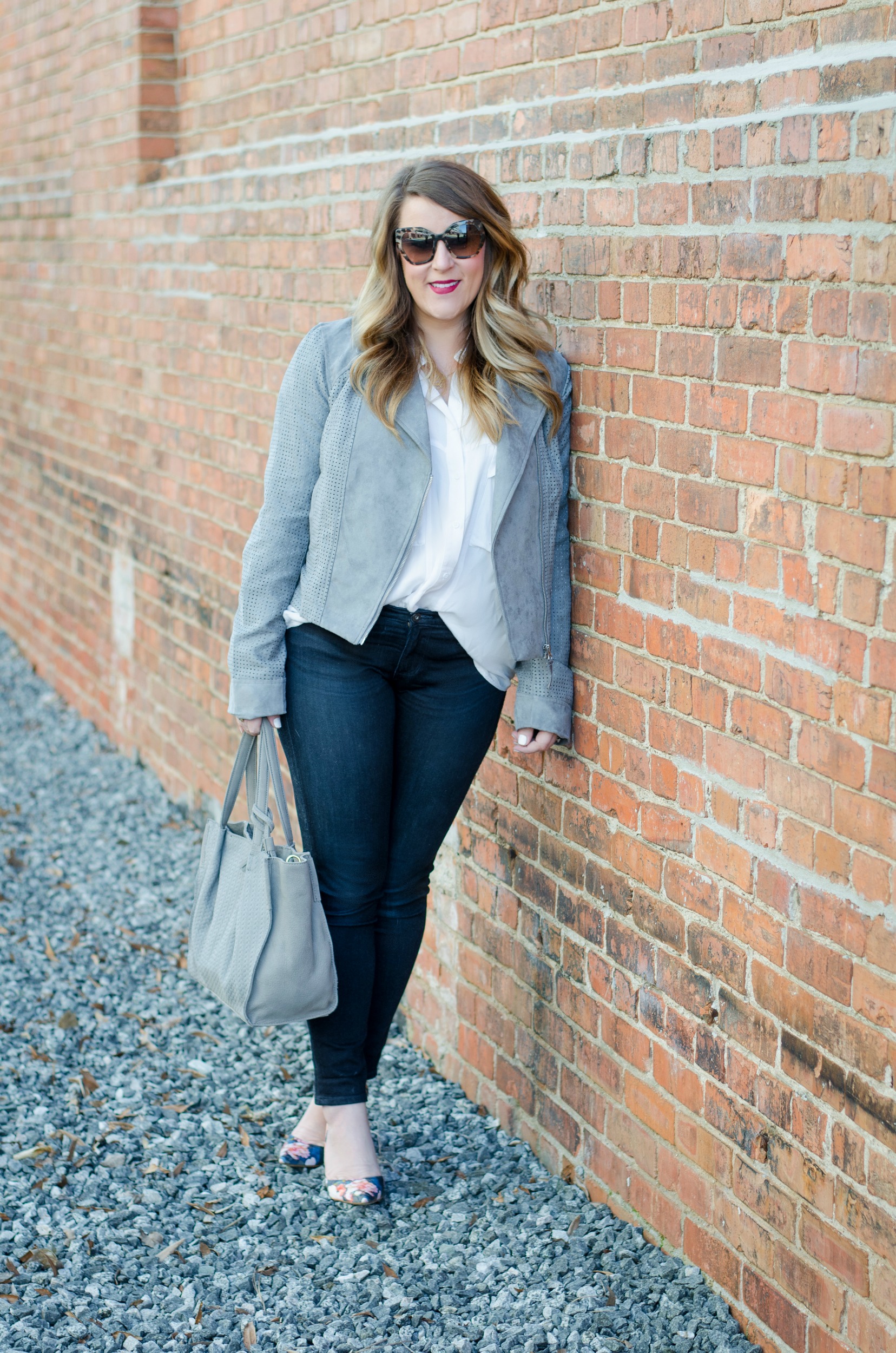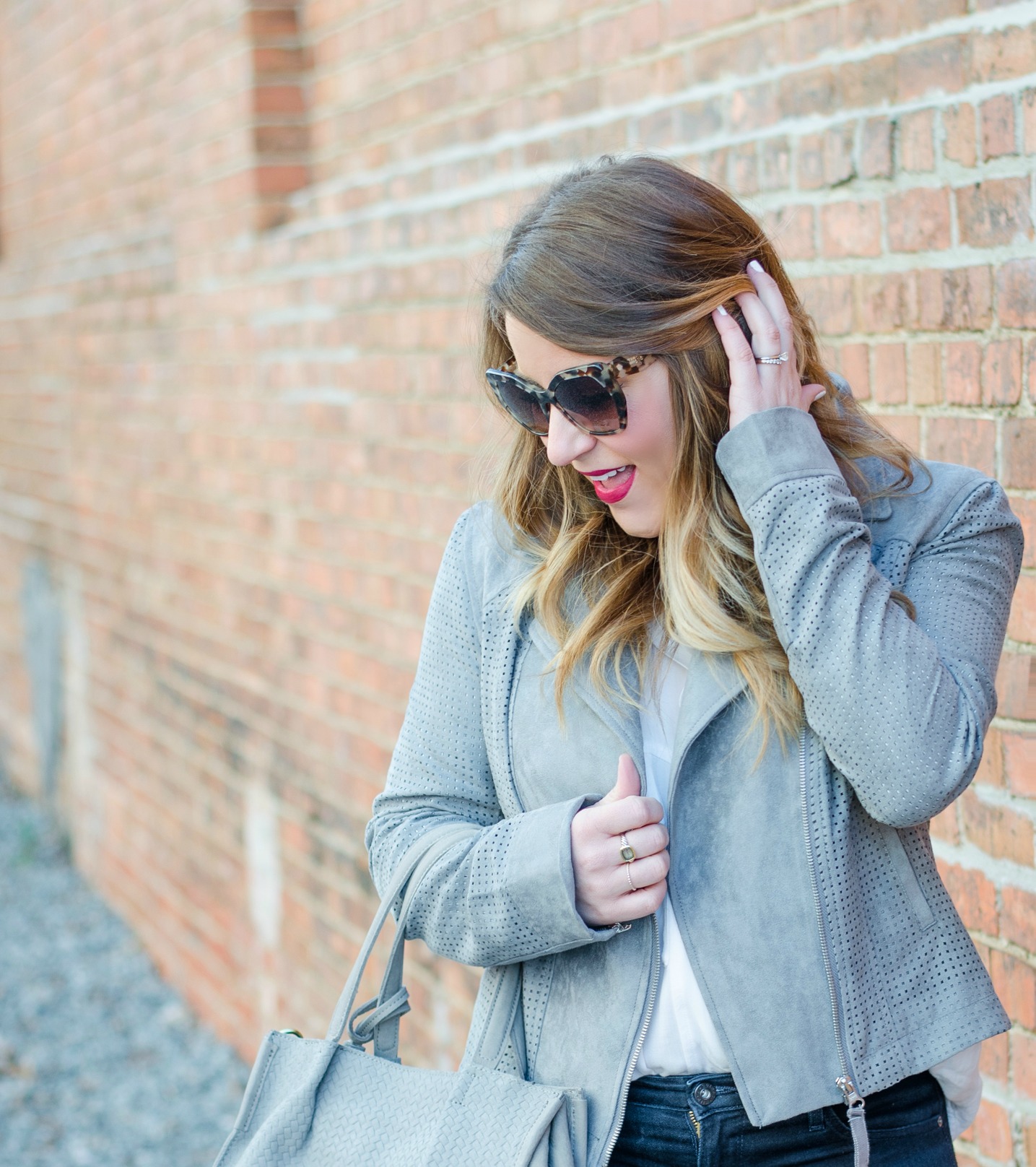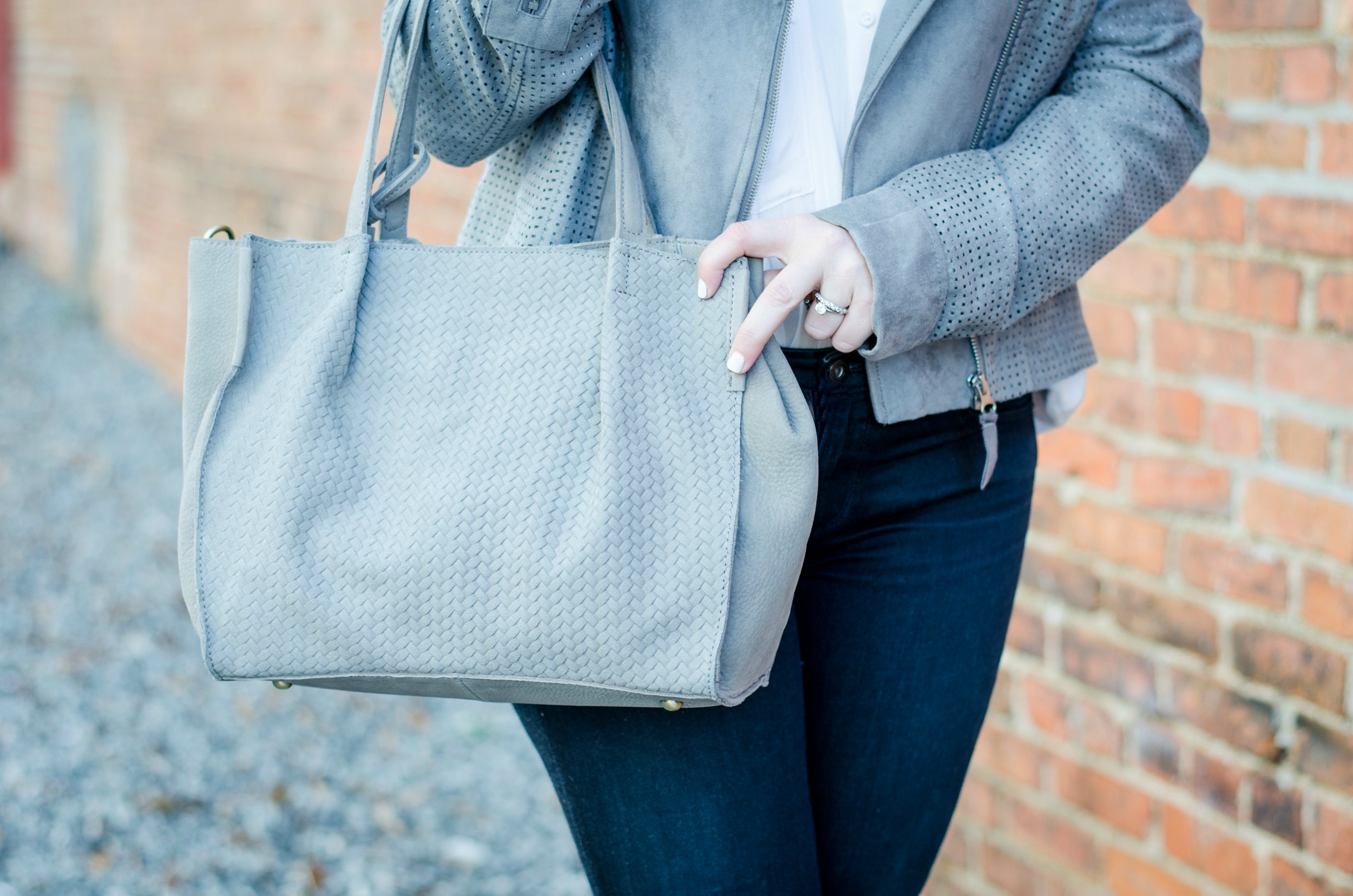 I'm always a little sad during the warmer months to pack away my warm, furry layers, but I love layering for spring as well. I've been wearing this over-sized white shirt constantly (seriously, like five time on Instagram) and I love this leather suede jacket over it- plus, who doesn't love a cool gray for spring (I mean, this bag, I lovvvvve)? I ate lunch outside yesterday at work and I was just picturing myself this coming weekend, patio sitting, cold glass of Pinot Grigio in my hand. It made going back to work and drinking water extremely hard. <le sign> Soon enough! And Aaron is off this whole weekend which I feel hasn't happened in forever, so I'm PUMPED. Now to think of something fun to do, any suggestions?
One more day until Friday and we've made it to the weekend friends. Has spring sprouted where you are yet? I hope so!
Thank you for reading!