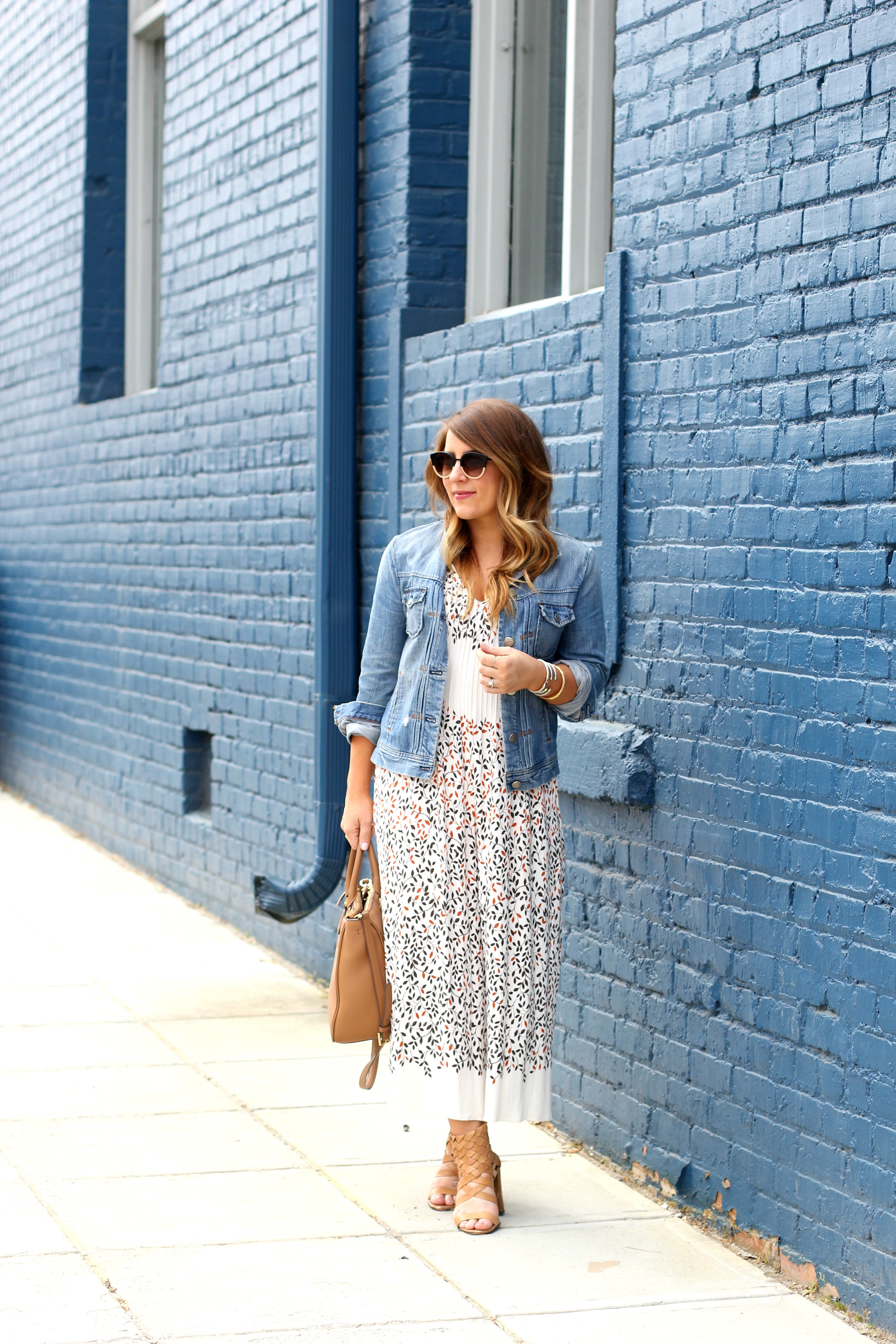 Jumpsuit / Jean Jacket (similar) / Sandals (similar and here) / Bracelet 1, 2,  3, / Sunglasses / Bag
Funny story about this jumpsuit. I was at the store, trying it on and thinking to myself "what the heck, why can't I get this thing to work?" Then I had a slight "ahha" moment and realized it was a jumpsuit, not a dress as I expected. Once I figured out it had pant legs- things went much more smoothly and I immediately love this jumper. I've had this one in my closet for years and each season, I pull it out. It's an oldie, but a much loved goodie, so I was pleased to find this one that is as comfortable as a dress, but is actually pants.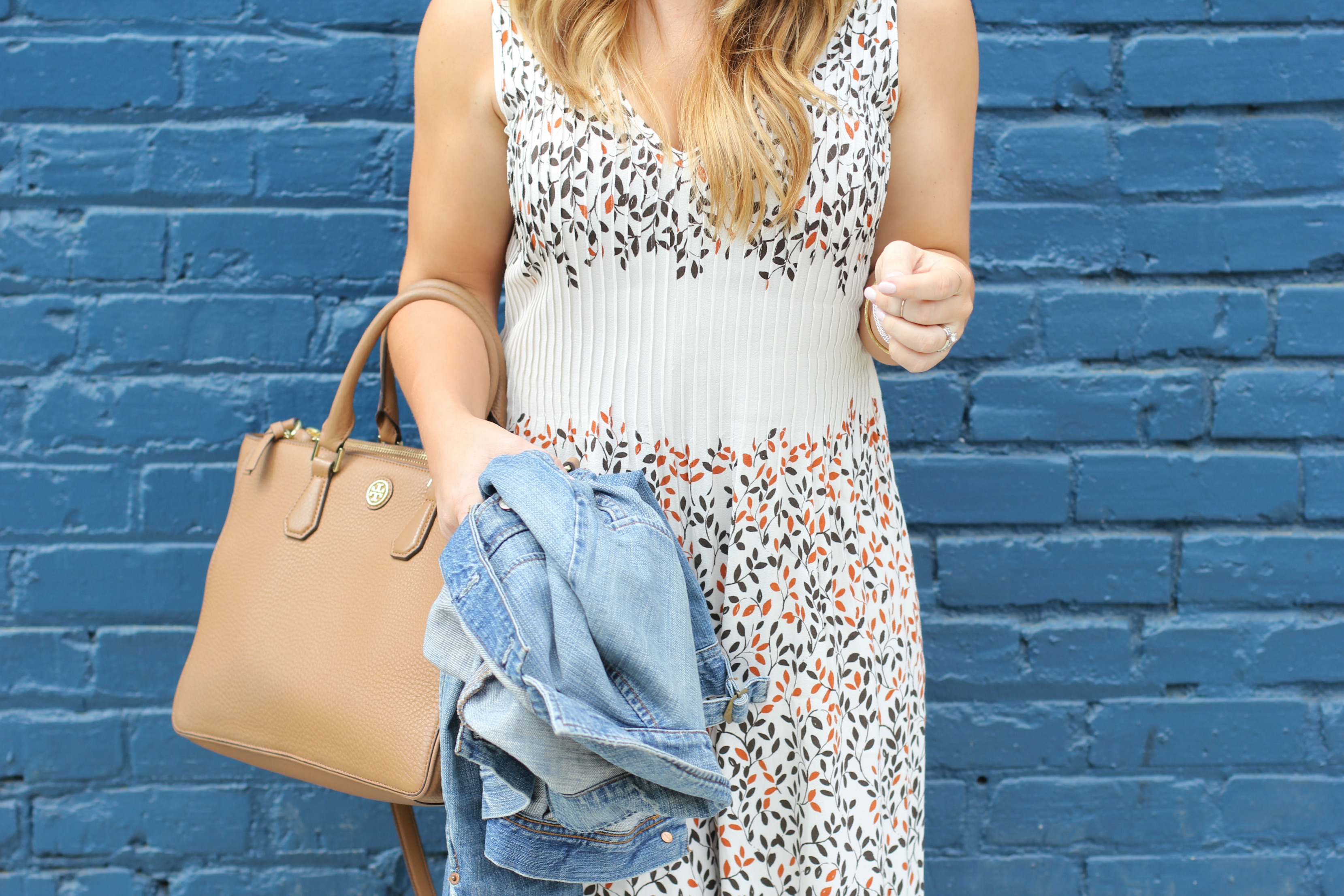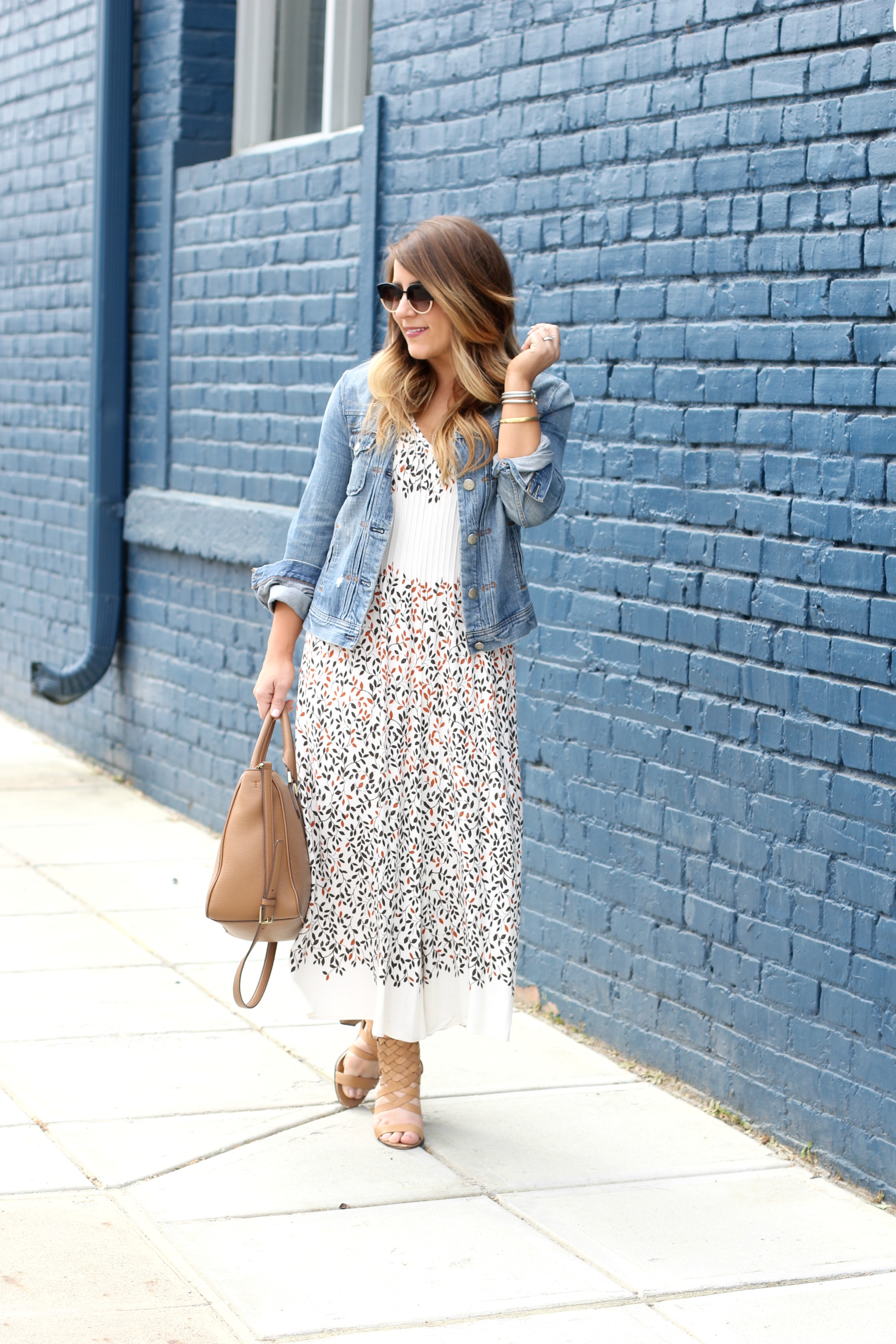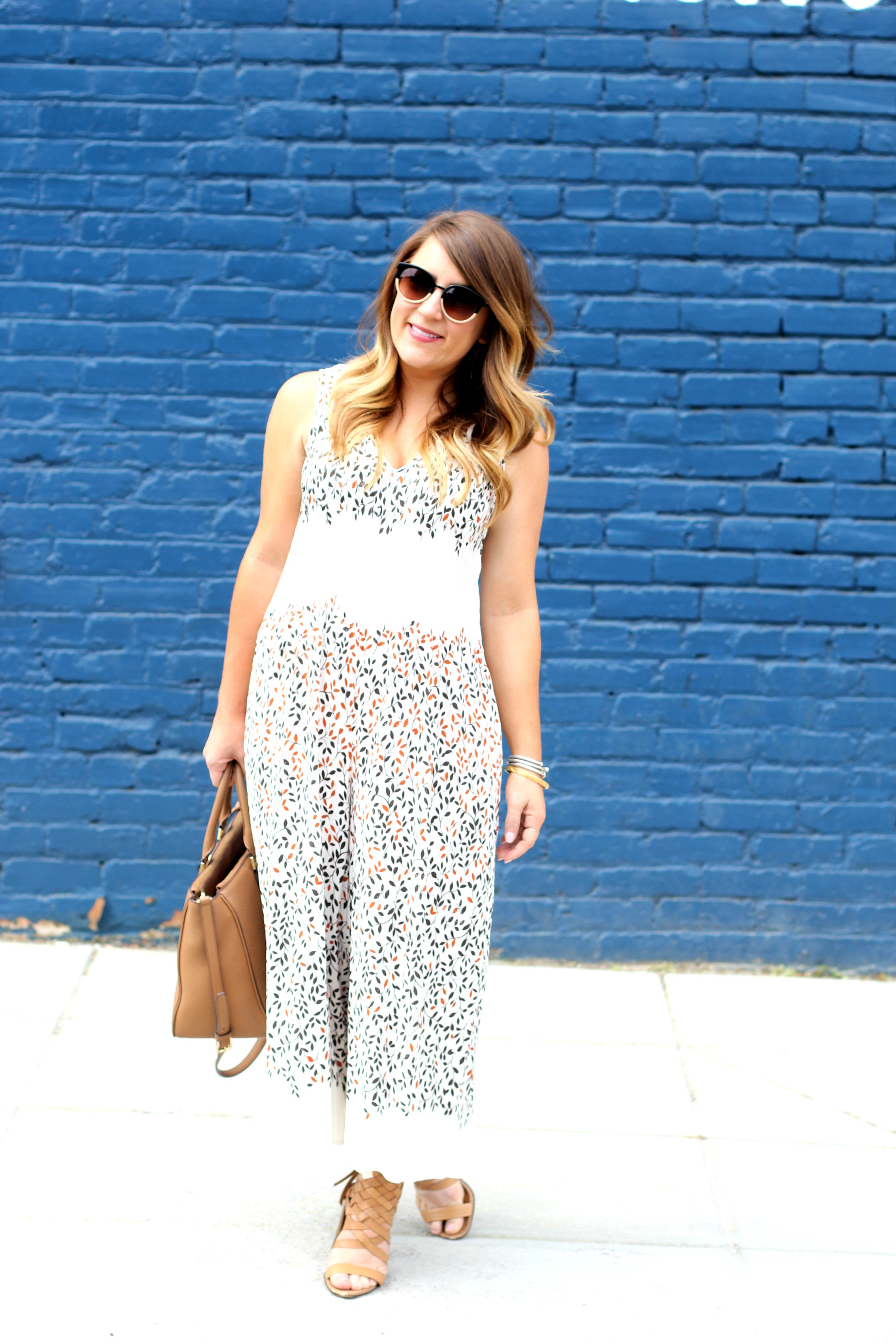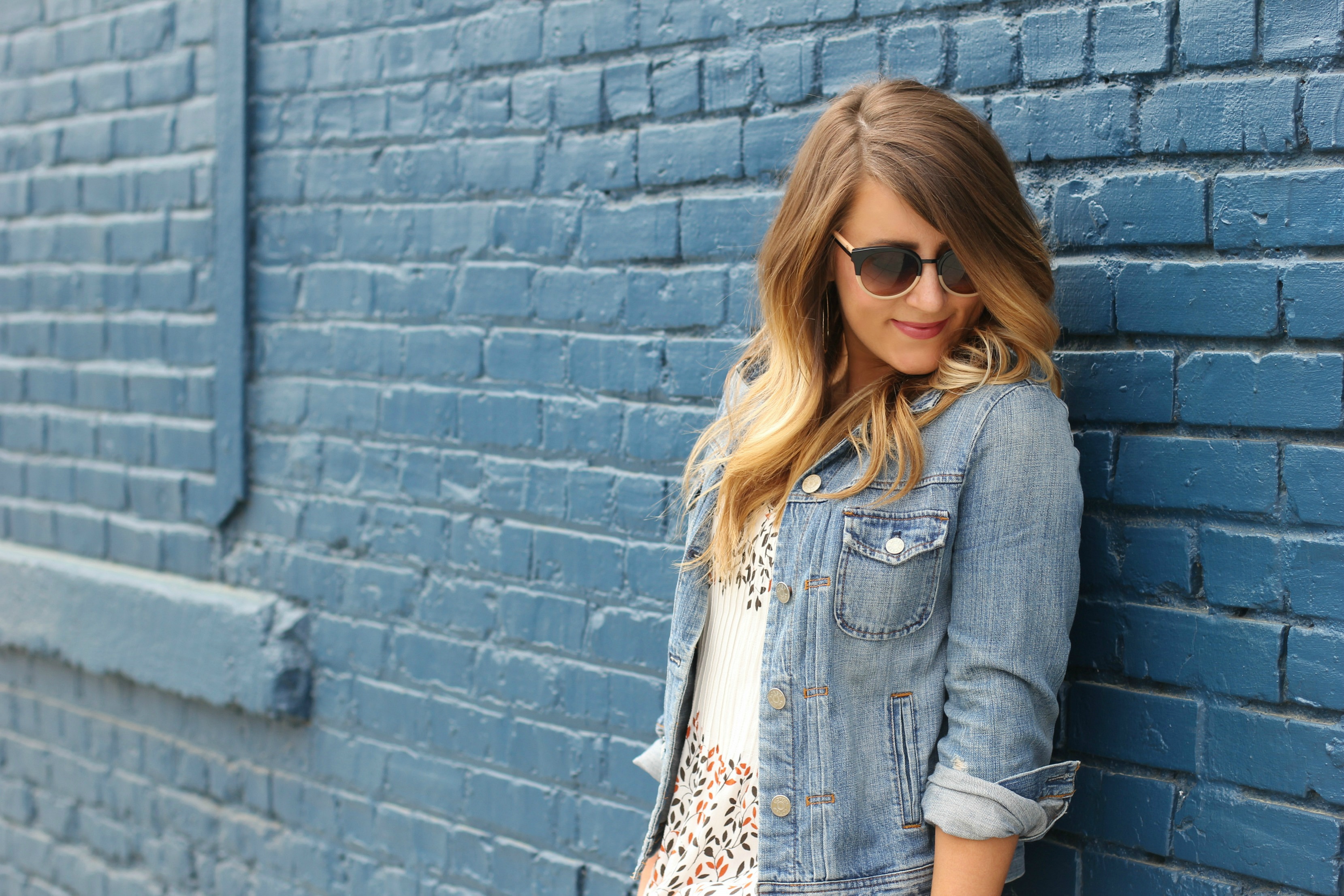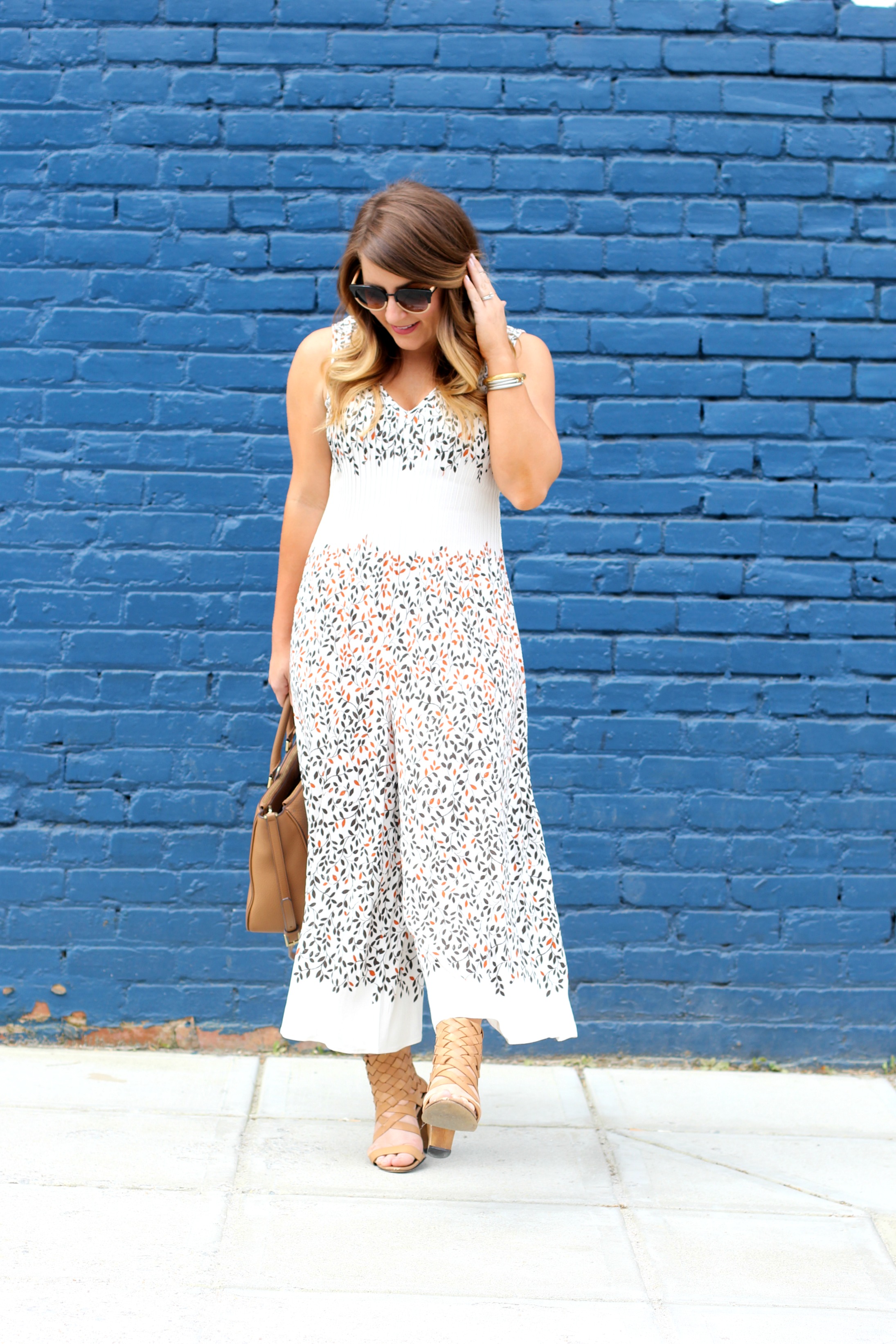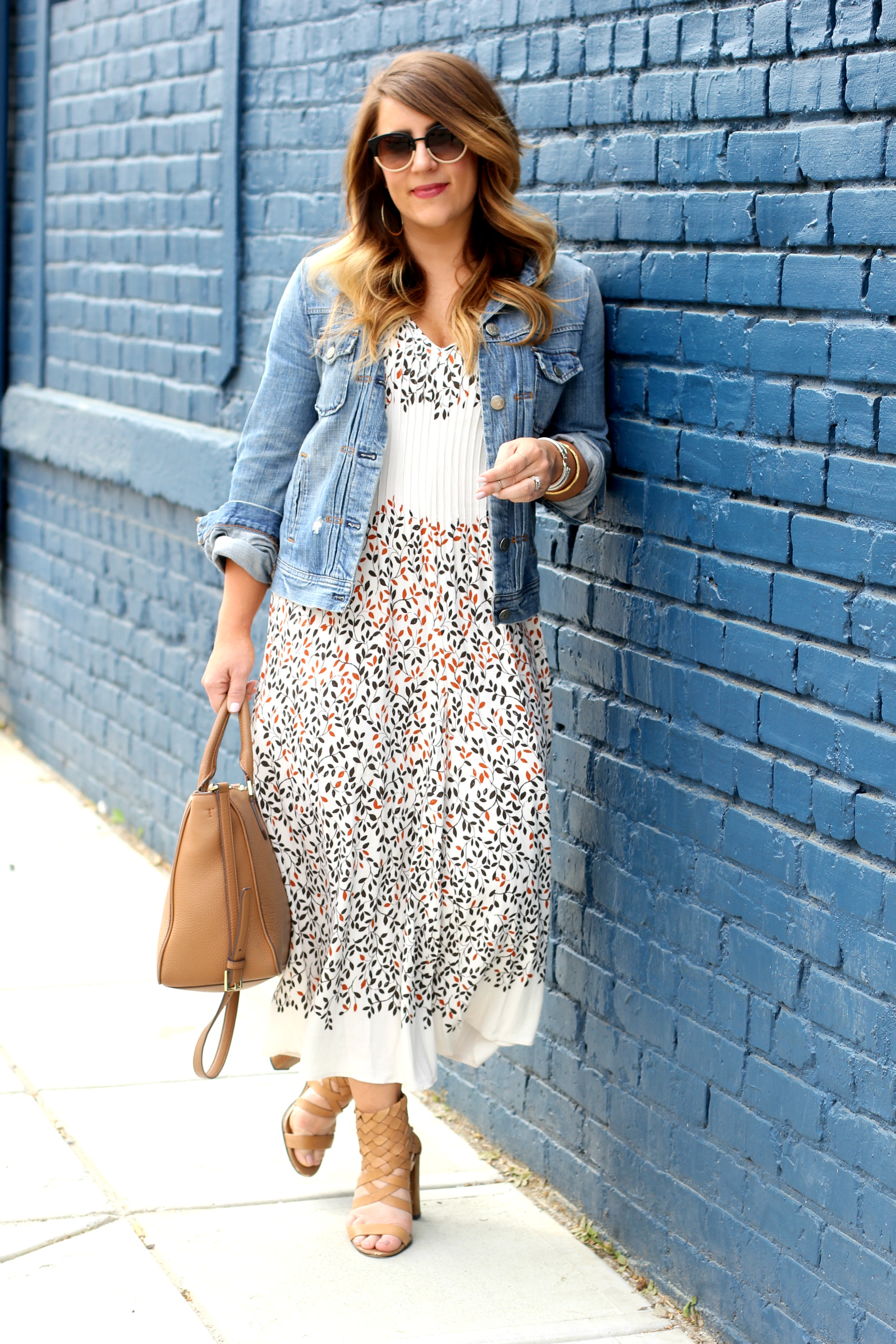 I just wanted to say thank you again for all of the birthday greetings/words of encouragement this past weekend/few days. I know 29 is going to be a great year even if sometimes I do feel a bit overwhelmed. I am so thankful for all of these opportunities in my life and especially this one. This little blogging community I am a part of has been so good to me, and I am so thrilled to think about the places CB&BP will go in the next year. I hope that you'll stick around and continue to read each day.
On another note, my dad thought I was turning 27 Monday. When I told him my age, he seemed shocked. I don't know if it was because I'm almost 30, or if it simply made him feel older, but I bet it was a mixture of both. Regardless, I felt like I was trying to get into an over 21 bar trying to convince him how old I actually was. "No dad, I was born in 1987. Yes, I'm sure". Hashtag dads. In all reality though, this is what I actually feel like when I try to go somewhere hip and cool now. Oy- I wonder how 40 will feel… 😉
Have a great one friends and thanks for being you!