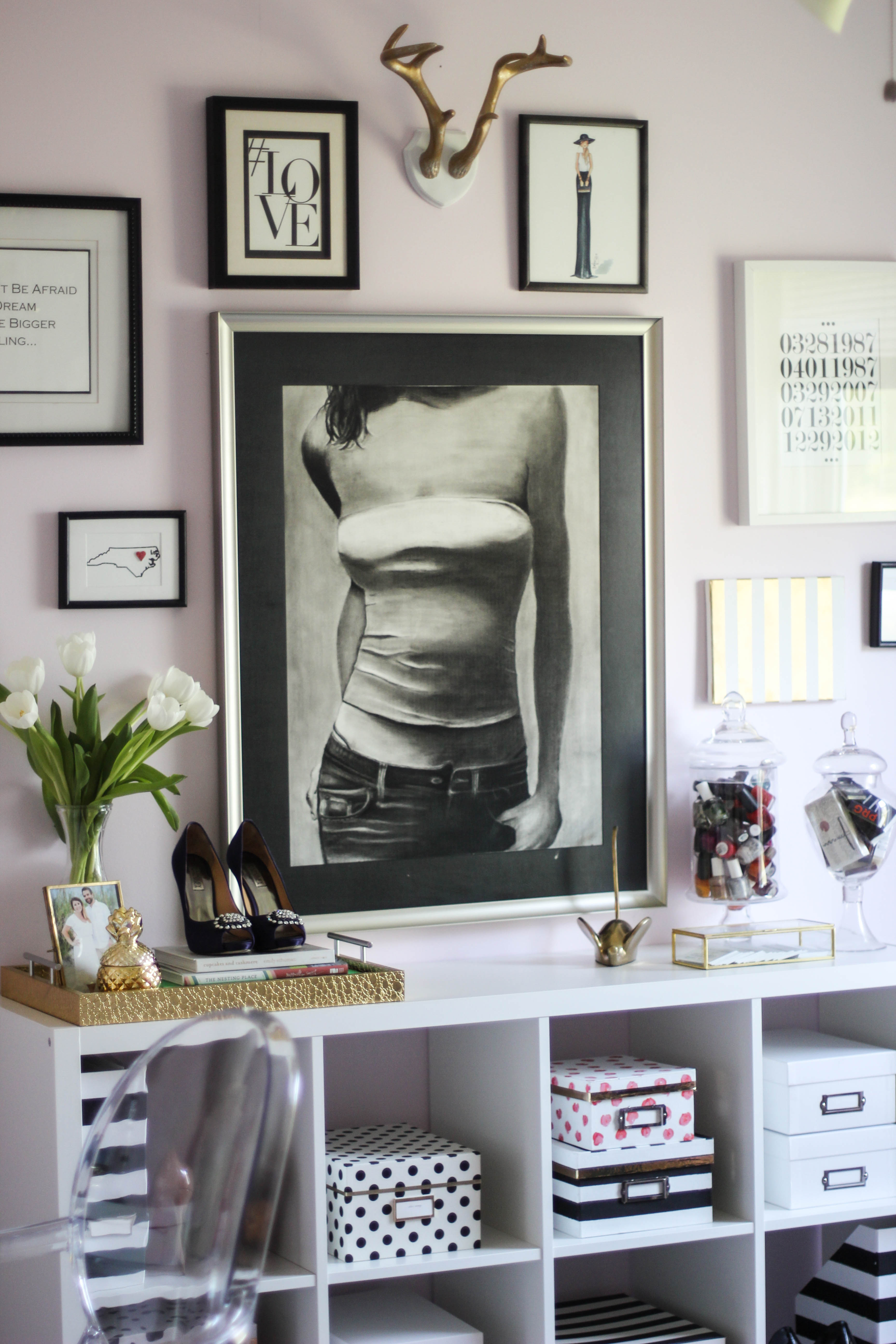 Shelf / Dress / Decorative Box / Tray / Pineapple Candle / Ghost Chair / Fur / Desk / Mouse / Boxes (1/2 bought, 1/2 made) / Rug c/o / Lamp / Hook / Pineapple Phone Case
Do you ever buy one new thing for a space and it sparks a decorating frenzy? My husband always jokes and says that I do that. I'll come home with a pillow, a vase or even a blanket and the next thing you know five loads are going to Goodwill and the house looks completely different. That happened to me recently in my office.
When we moved into our house, I claimed one of the bedrooms as a "woman cave" knowing that when we decided to start a family, that room would quickly become baby's room. So since the room had an expiration date, I decided to go crazy and do something I'd never do…paint the walls pink. It's a very soft hue that almost photographs cream, but it's adorable nonetheless. But there has always been this little wall between the door and the closet, that has just bugged me. It's small, has two switches and it's just boring. I never knew what to do with it. So, when I stumbled upon the gold dot accent decals from Walls Need Love I was smitten and knew that was the answer to my awkward wall. They look so cute and fill the spot perfectly. Now, if we have a little girl, her room is already painted and has gold dot decals- what more could you need? When I was here the other day, I stumbled upon the cutest hook and hung that in addition to the dots. I love how the little space turned out and that I can hang a pretty dress of shirt there for admiring when I'm working at my desk.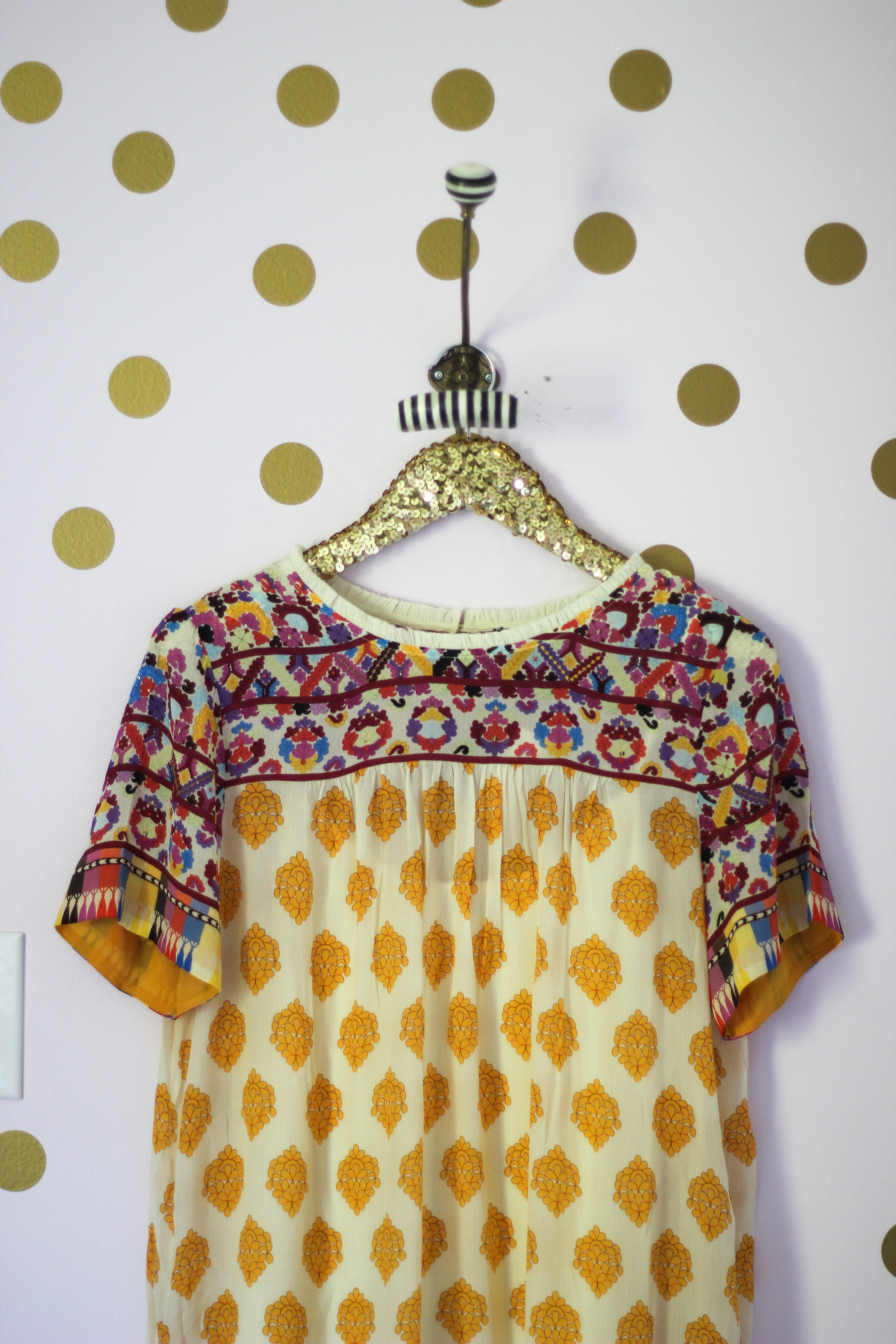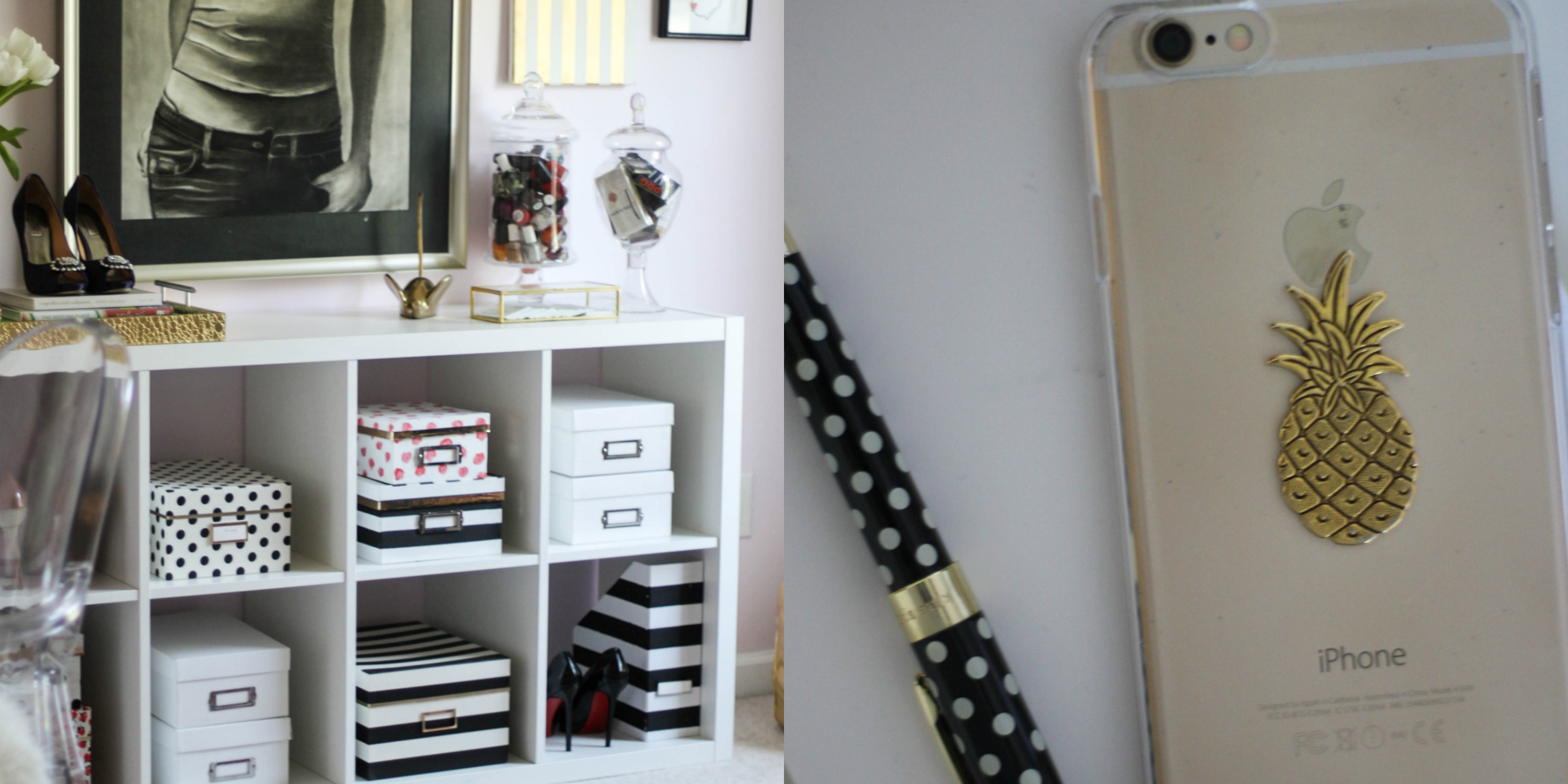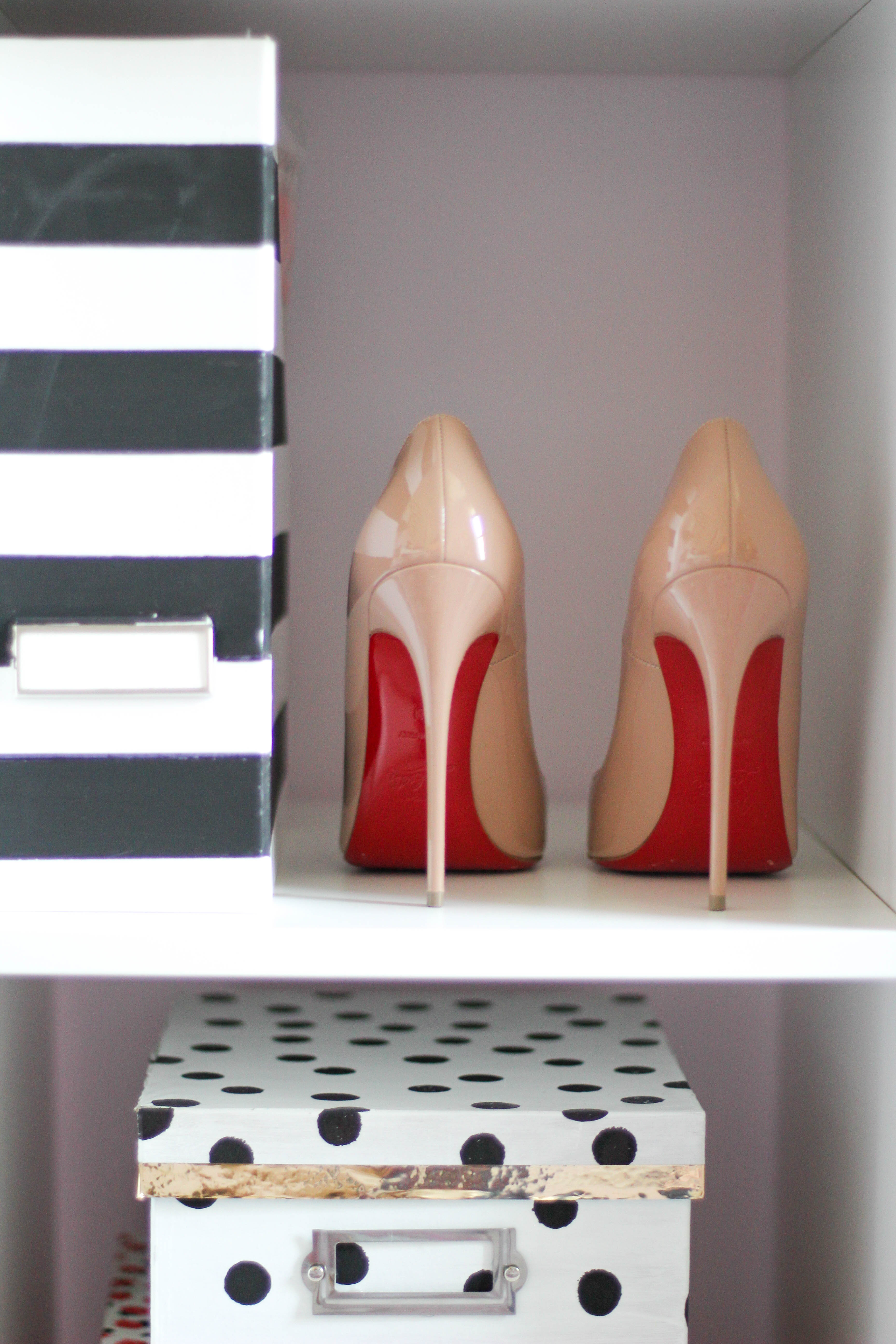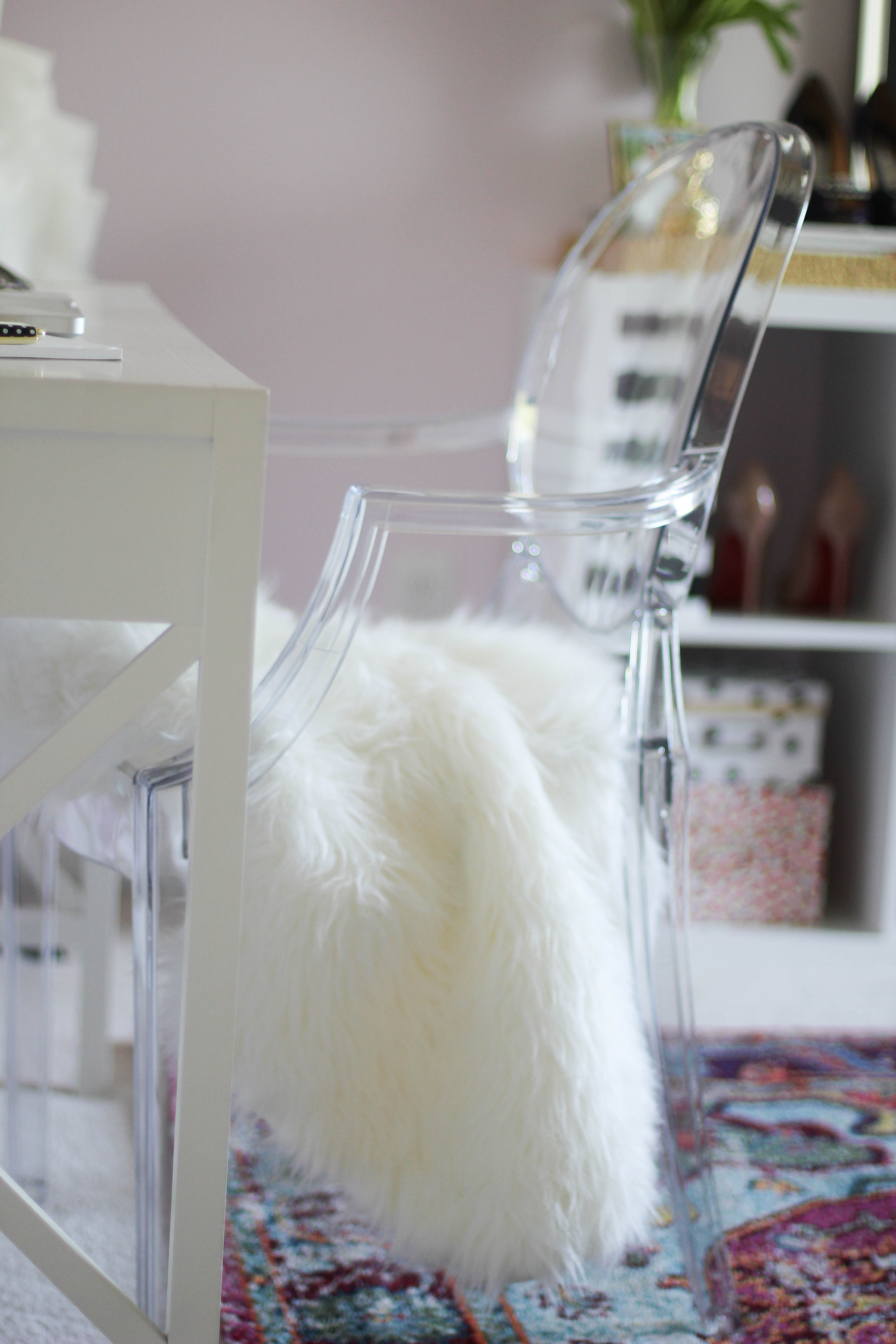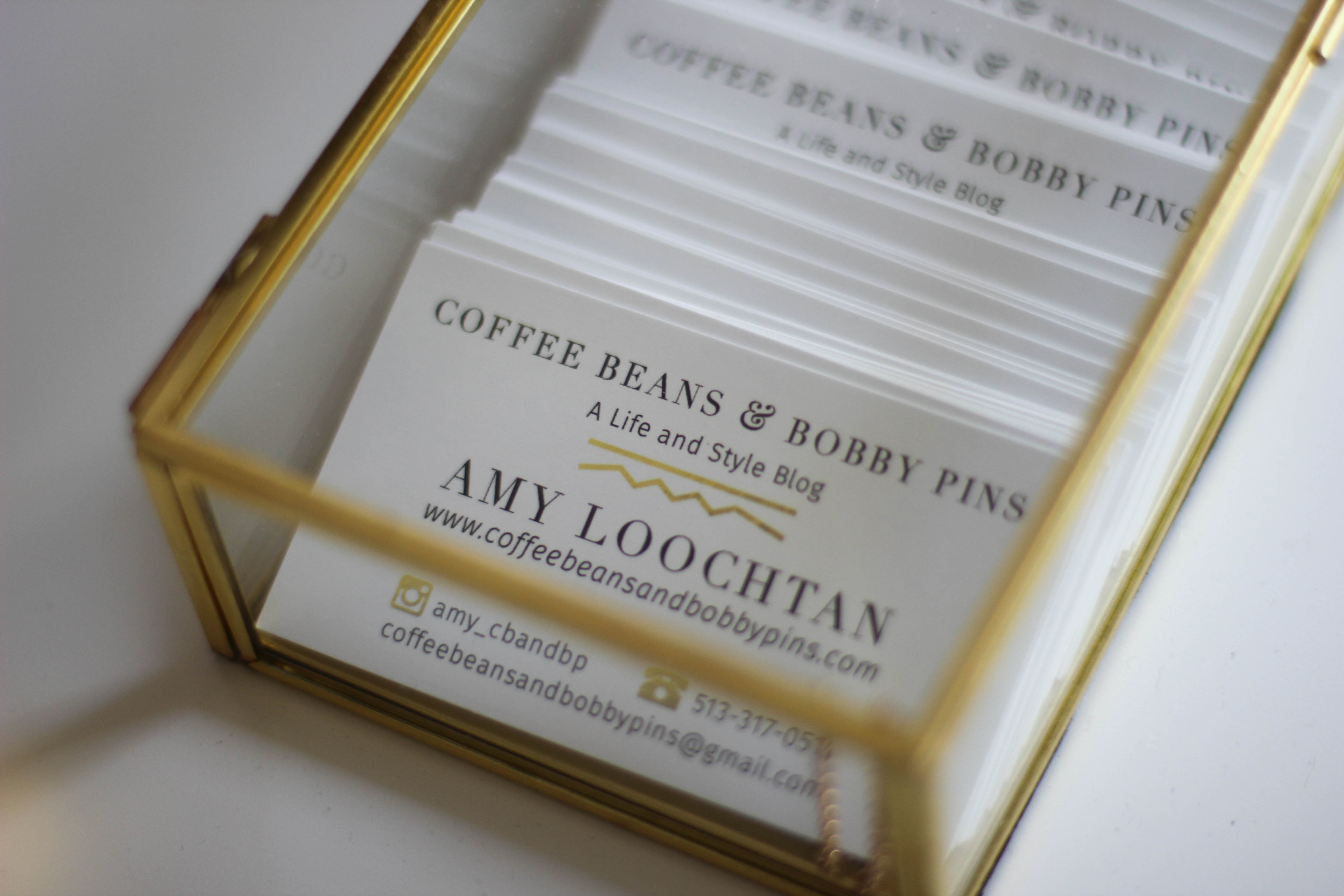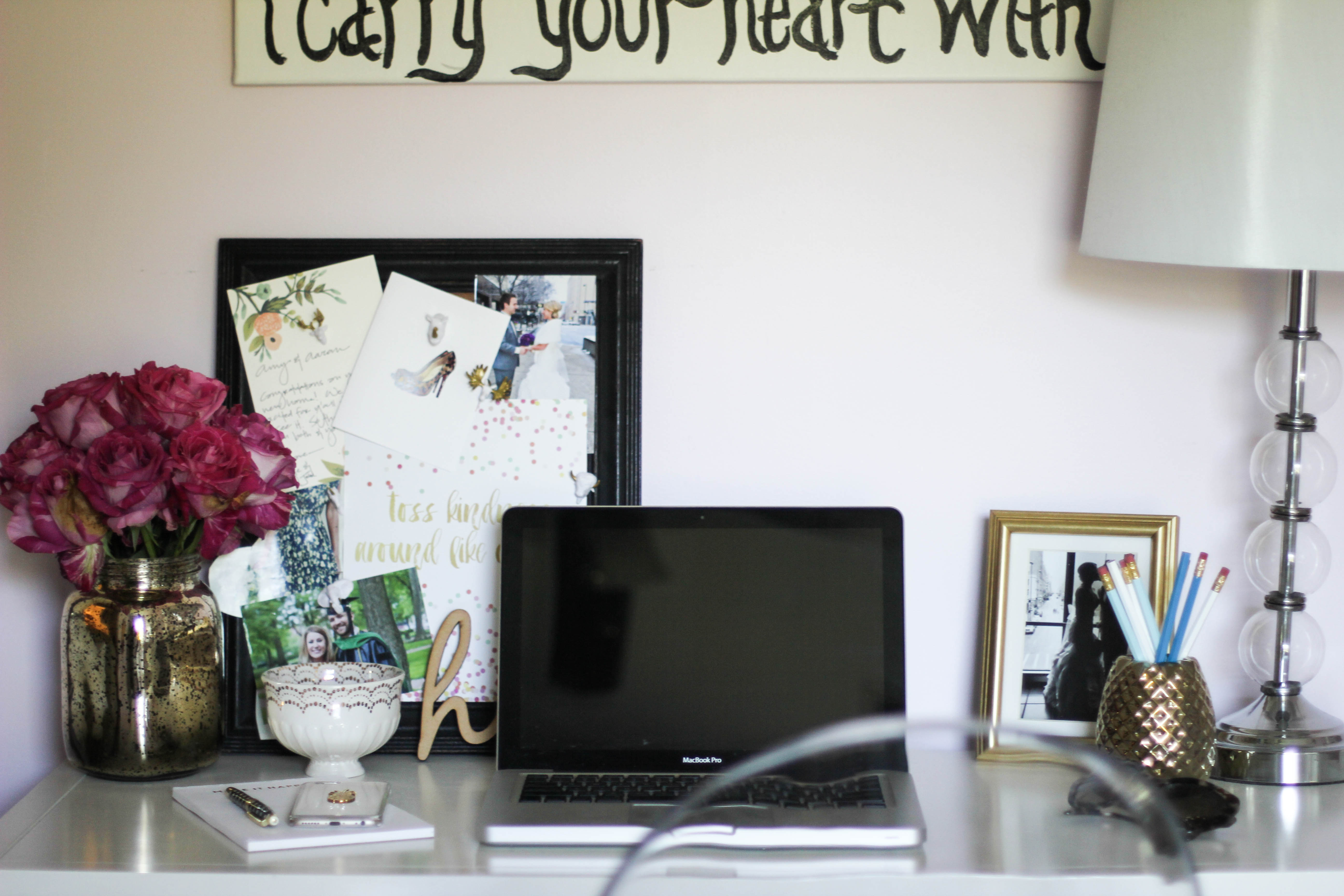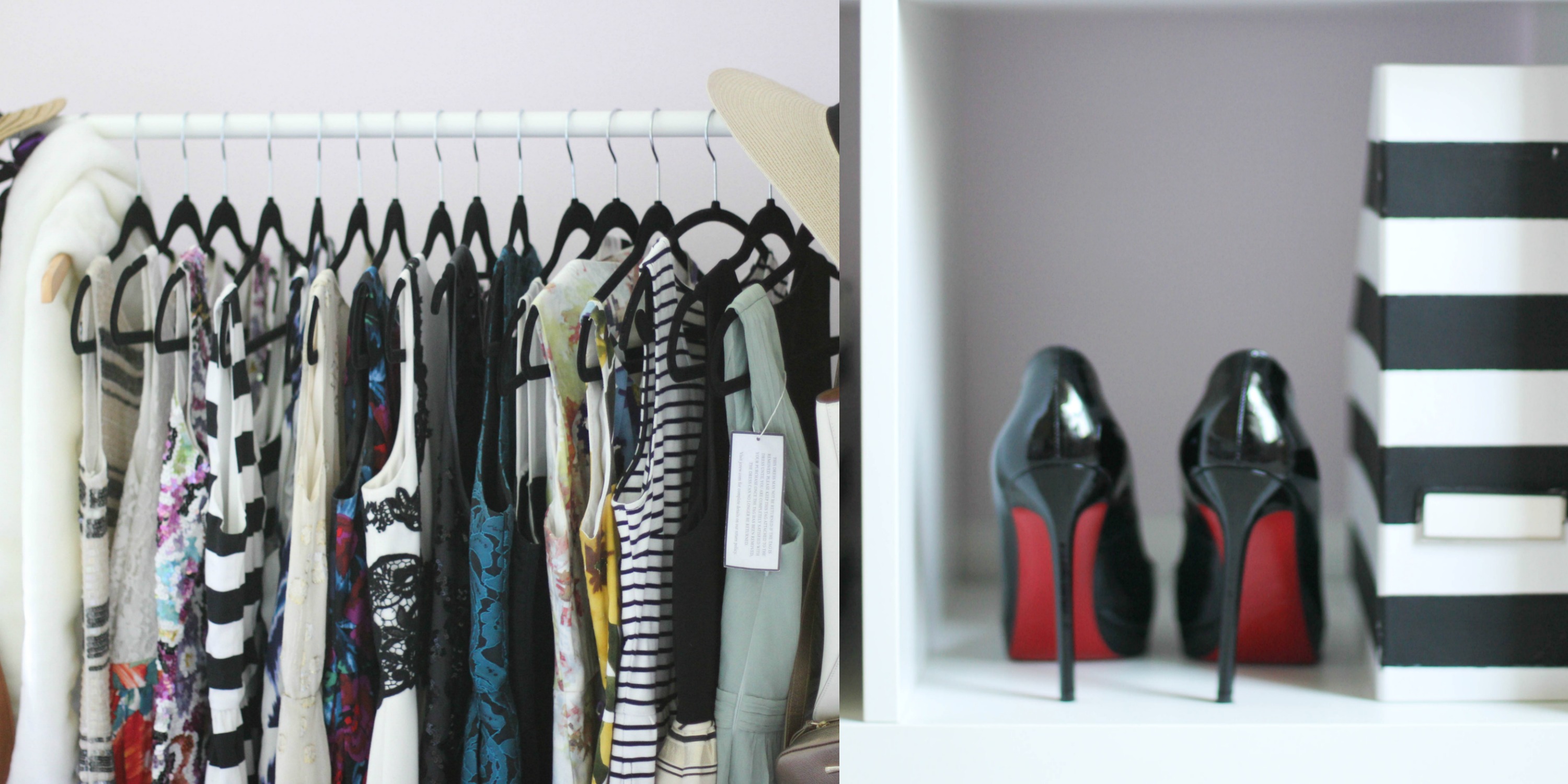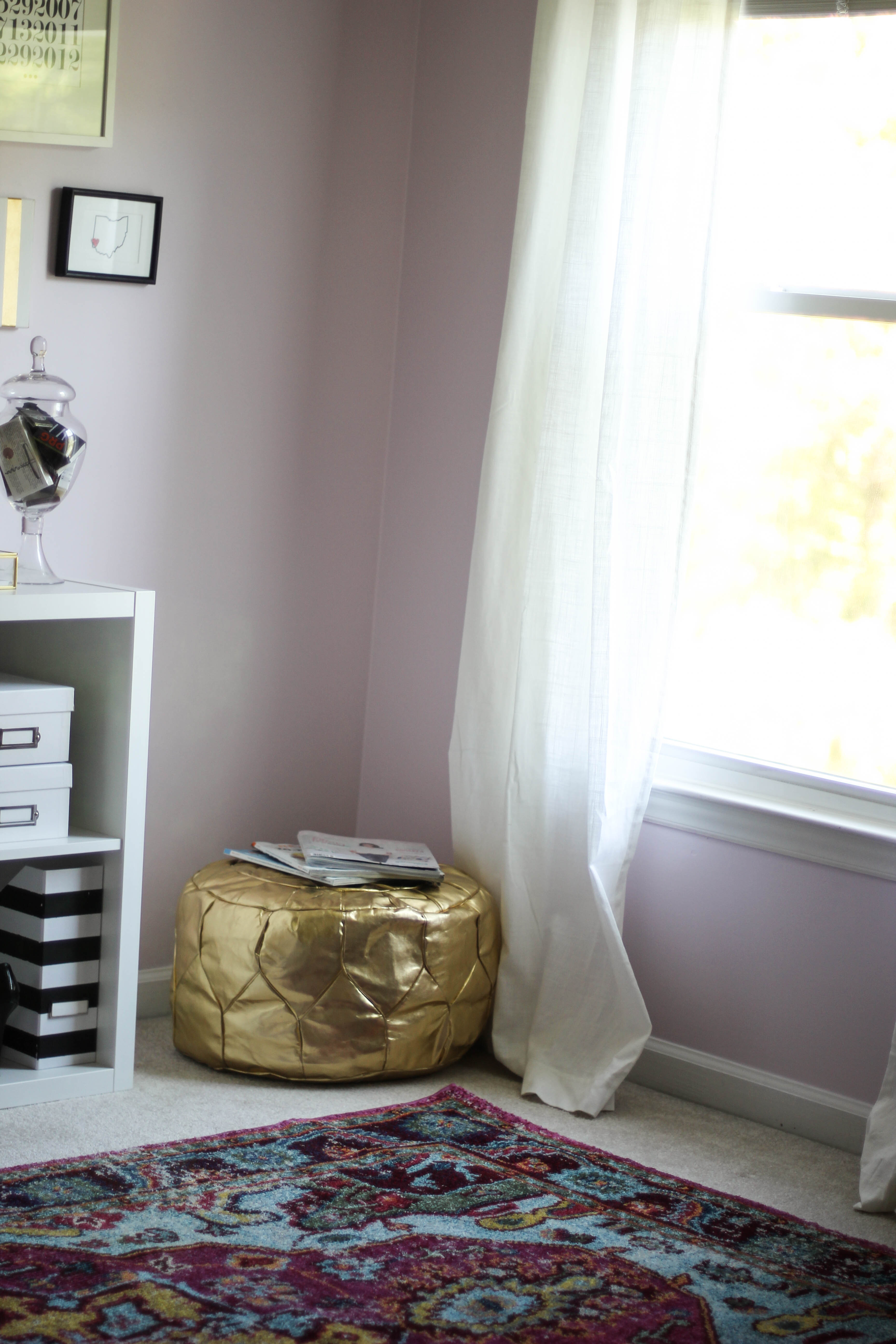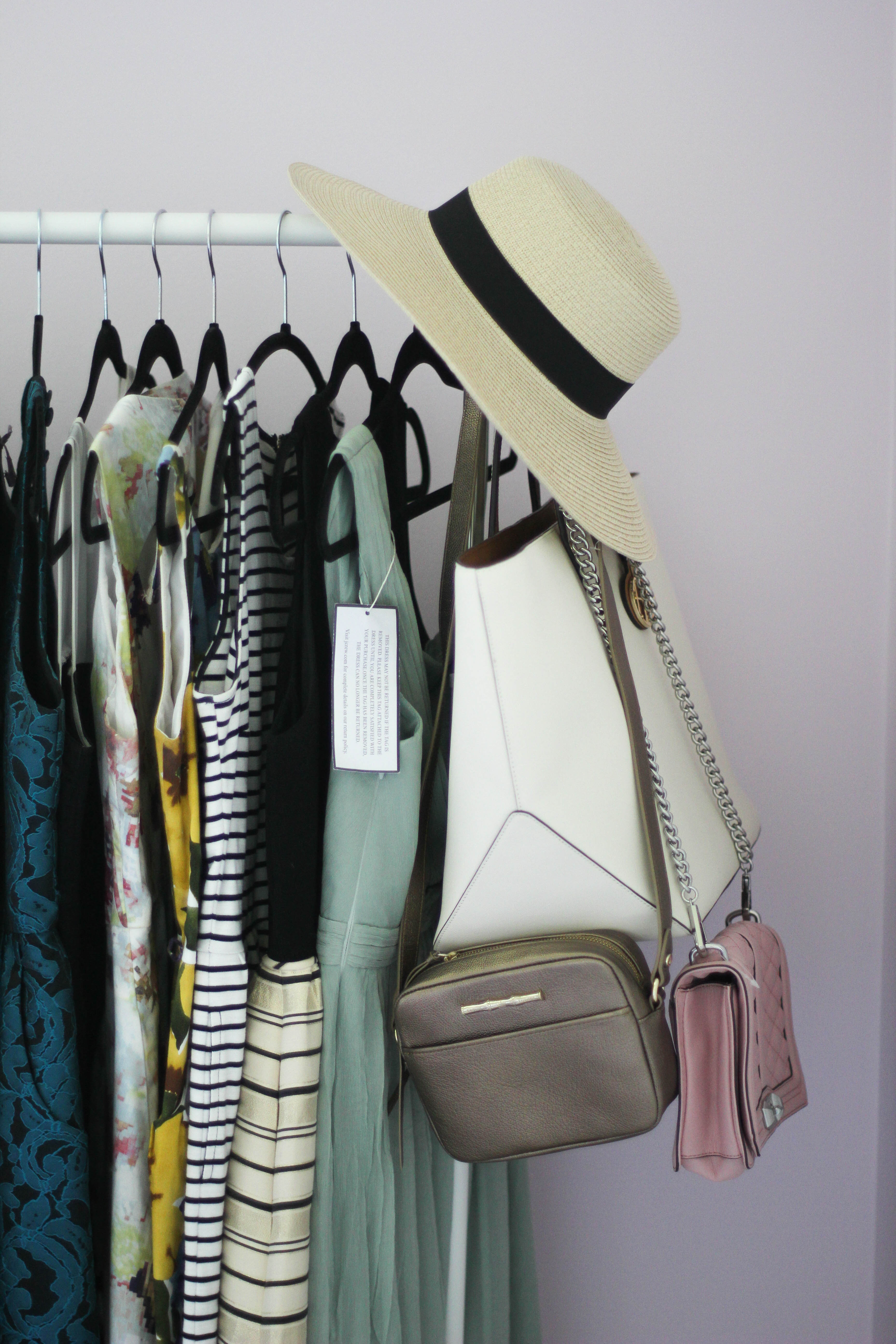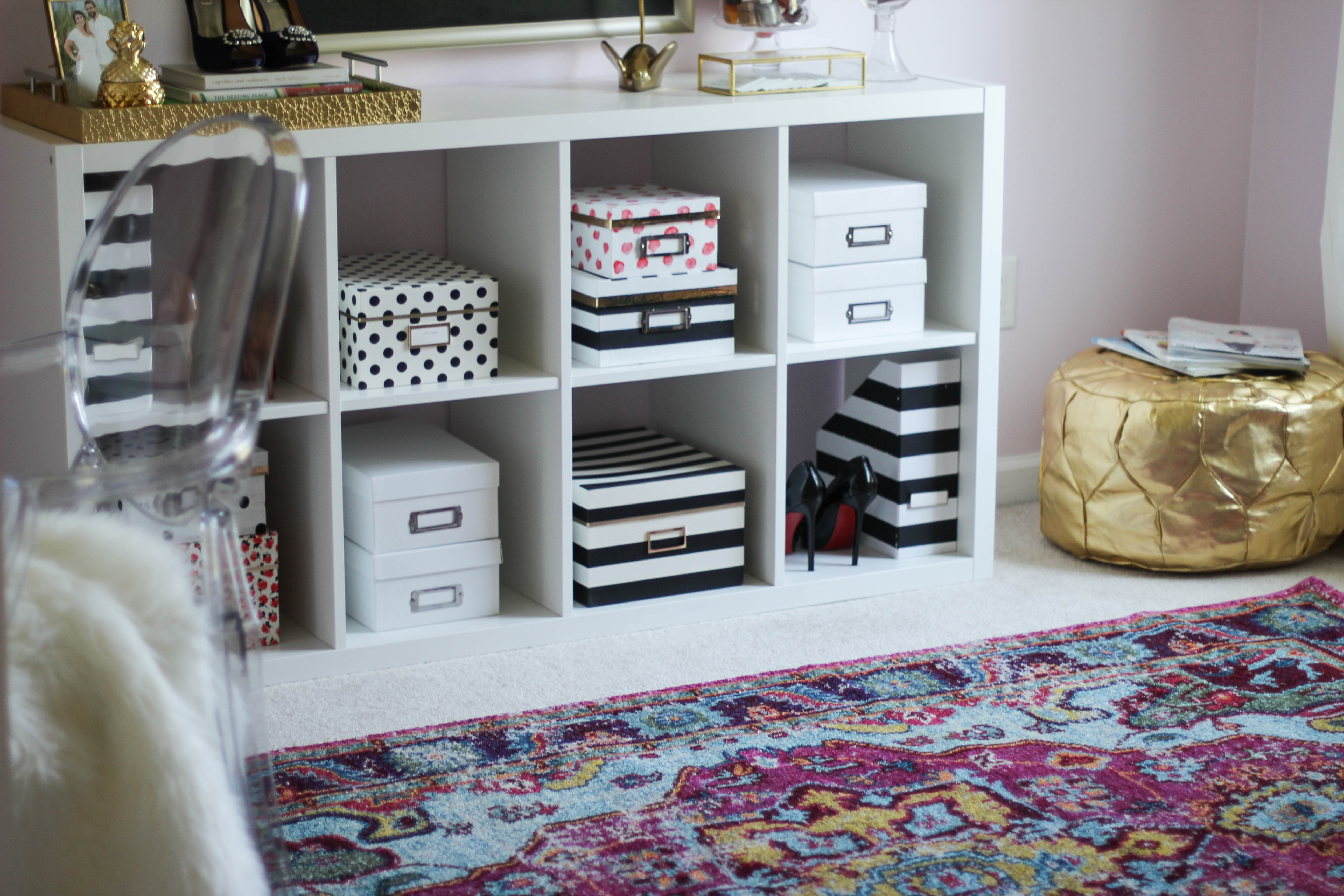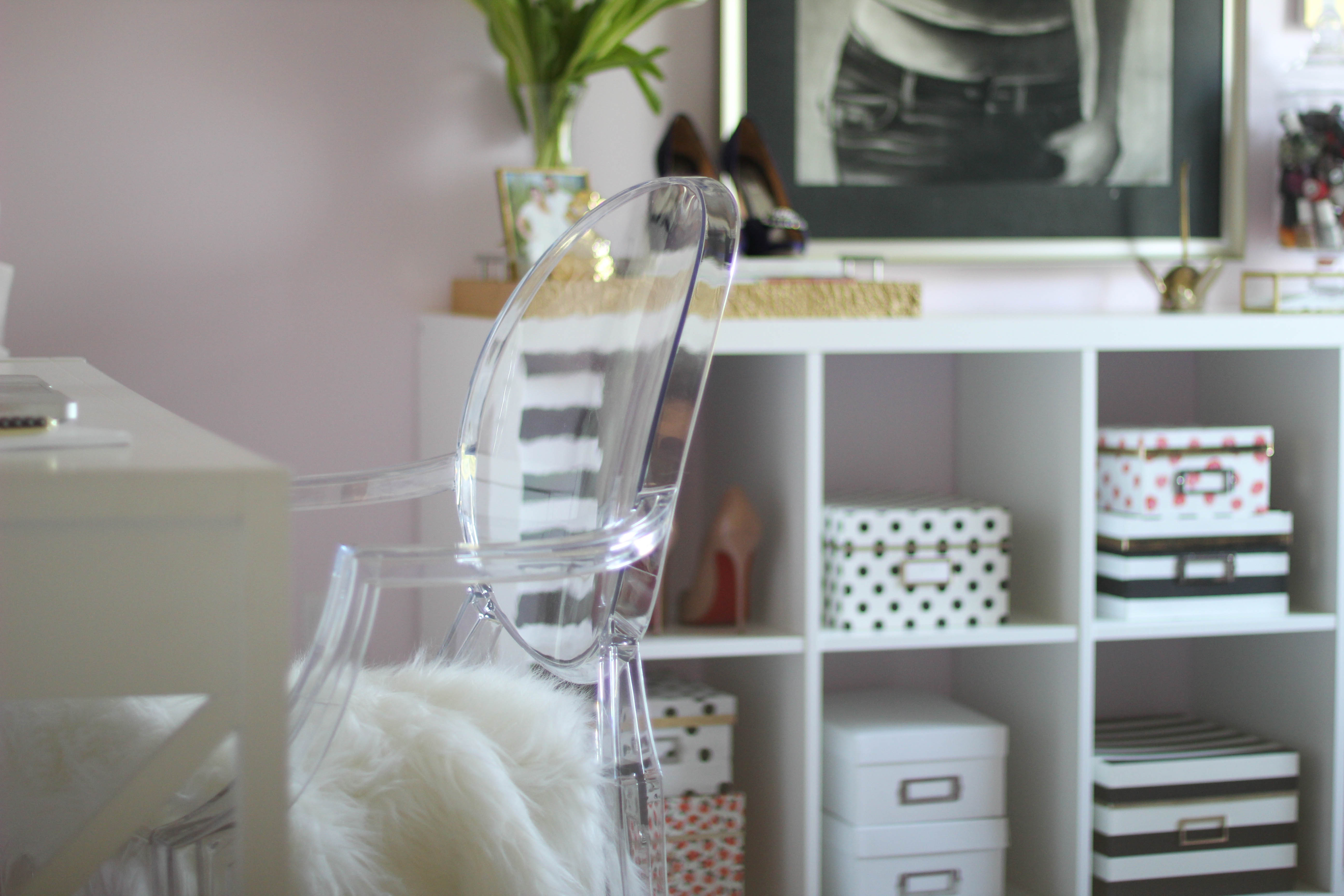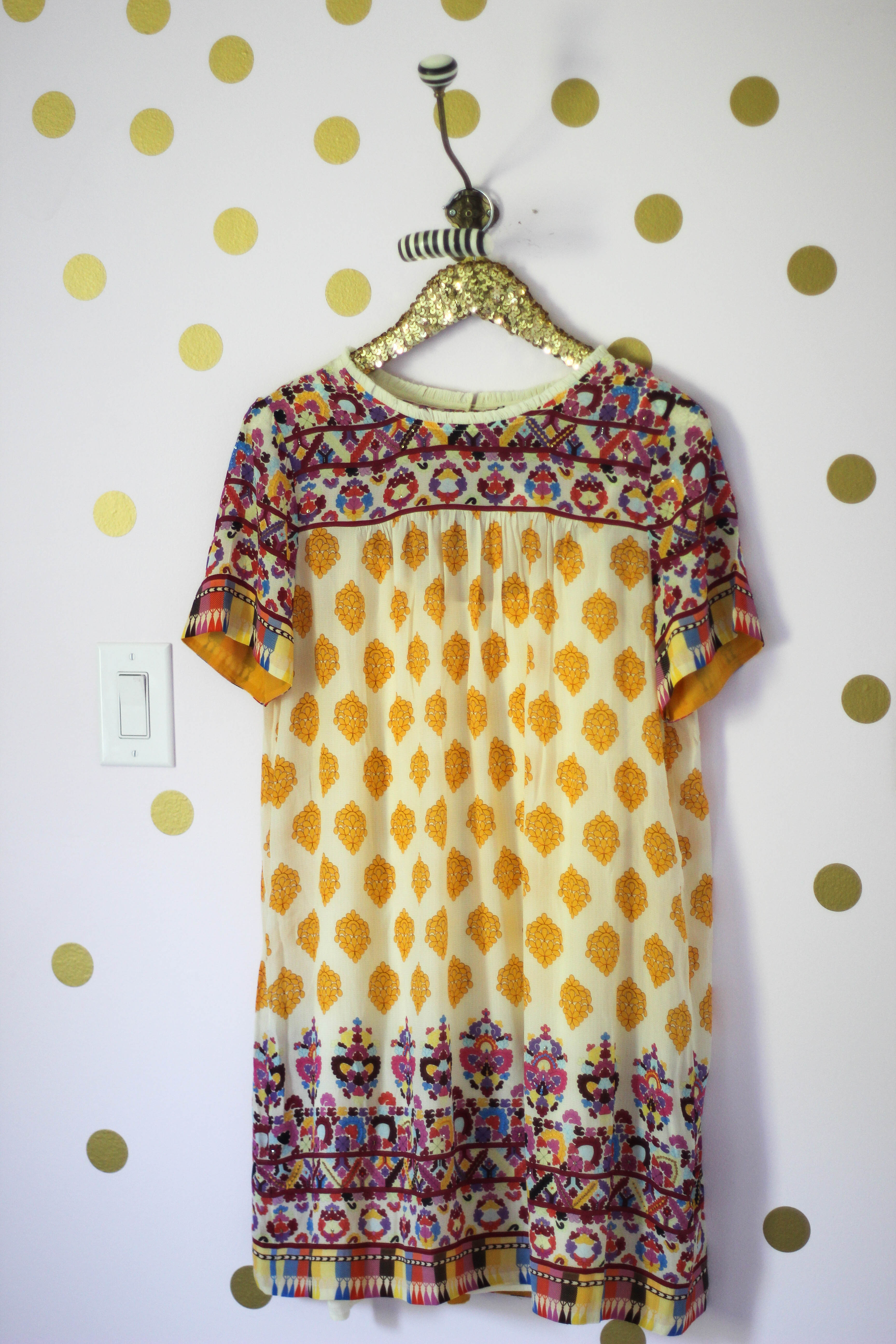 It may sound cheesy, but there are so many things in this room I love. For starters, my second wedding dress is on the dress form and my wedding shoes are on top of the bookshelf. E.E.Cummings "I carry your heart with me" poem is above my desk and was read at our wedding- it's my favorite poem. And one of my other favorite pieces is the picture of the girl in black and white. I get a lot of comments on that and I know it's an odd photo for a female to have (hello underwear string), but I actually drew that back in high school and it's followed me everywhere since. It's charcoal on paper and it's a reminder for me to do what you love because I really love drawing.
With the exception of my sentimental pieces, the boxes function as a great storage alternative as does the clothing rack, and everything thing else is just really pretty. 🙂 When I look back at my first office tour in our house, it's crazy to see how far it's come. The decals, the awesome NuLoom rug (more on this later – I'm obsessed), a new desk chair…these are all small details that make such a huge difference. And it goes to show that a room refresh doesn't need to cost thousands, you just need a few key pieces to make an impact. If you remember from my last Walls Need Love post, these decals are easily removable, so just in case we welcome a baby boy Loochtan in our lives one day, these wont be a huge issue to get down.
I feel like this room is so much fresher, put together, etc. I still have a few small things I want to do, but for now, I'm loving the way it's all turning out. And now, until May 2nd, you can use the code SPRUCEUP20 to get 20% off your purchase at Walls Need Love.
Thanks for reading friends!
This post is sponsored by Walls Need Love, but I genuinely love their products and the results I've had using their decals.