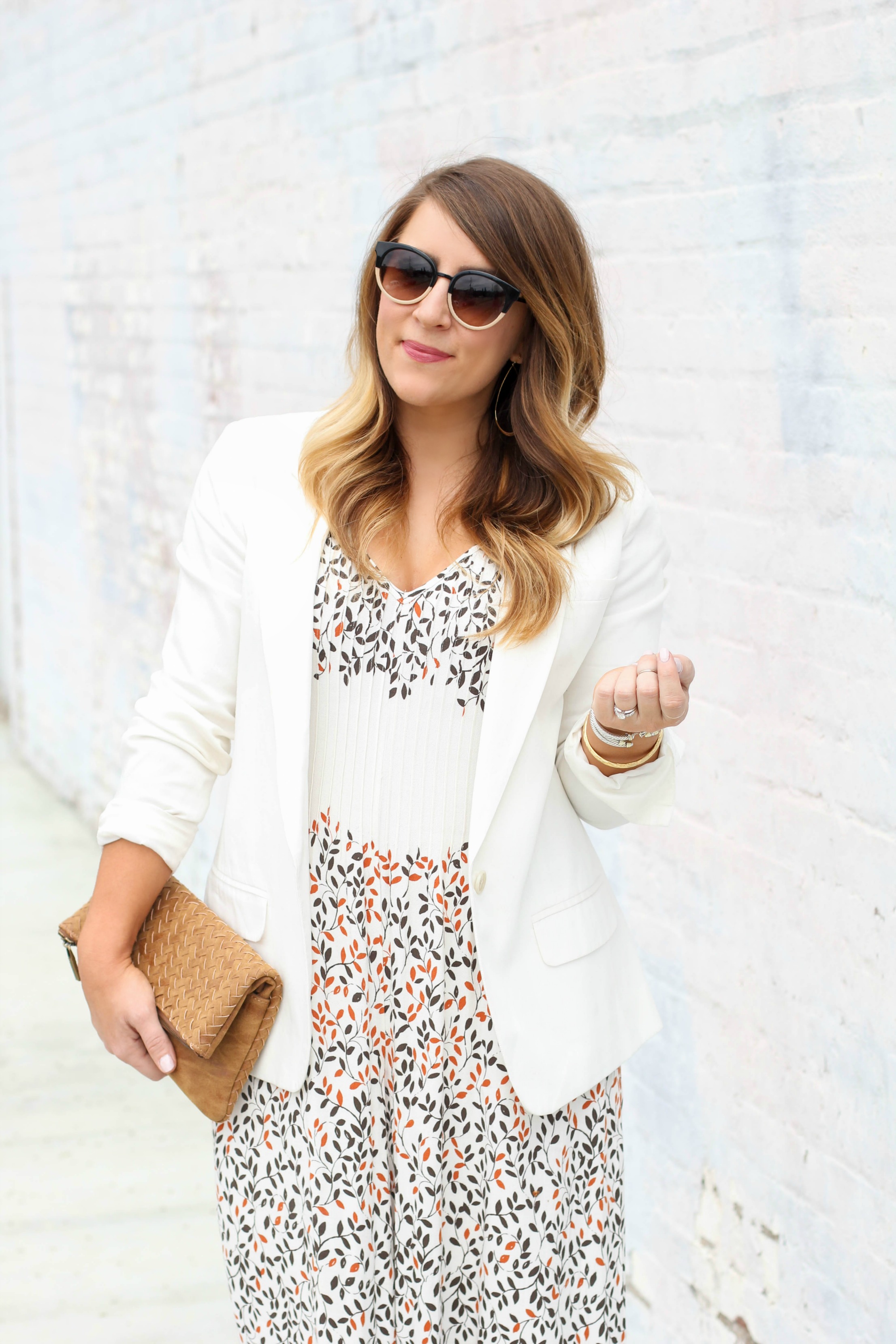 Jumpsuit / Blazer / Clutch / Shoes / Gold Bangle / Stacks 1, 2, 3, 4 / Sunglasses / Earrings
It's a dress, it's a jumpsuit…who flipping cares, it's comfy. I wore this here, and today, I'm sharing a more dressed up version. I love it with flats, wedges, etc, and these heels that are a favorite of mine, are no different. Additionally, a white blazer is a need for spring, I literally wear this all the time- I just may or may not also need it dry cleaned all the time,  but who's paying attention to that (only my dry cleaner and my checking account)… Those of you who wear white and don't stain it, tell me all the secrets!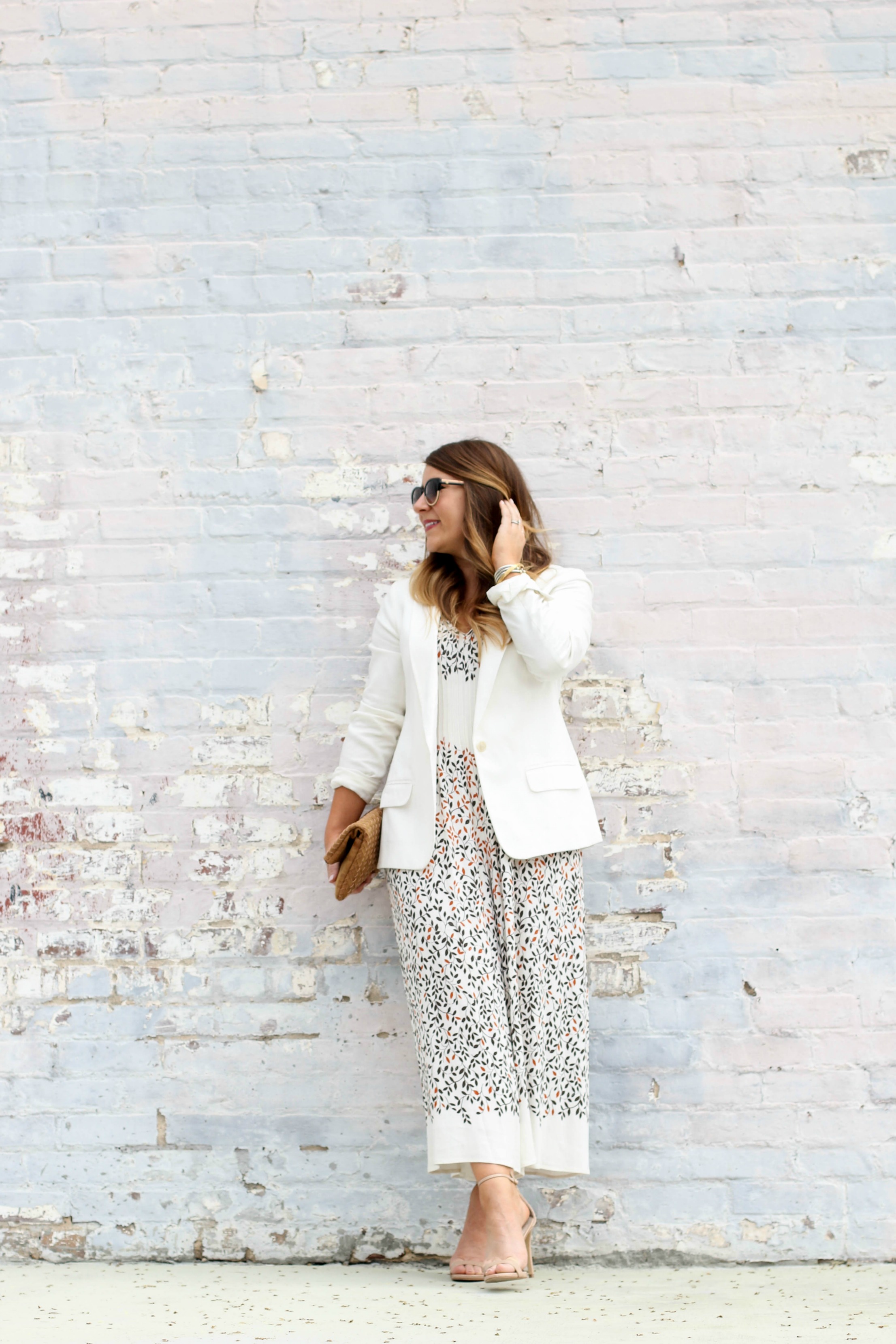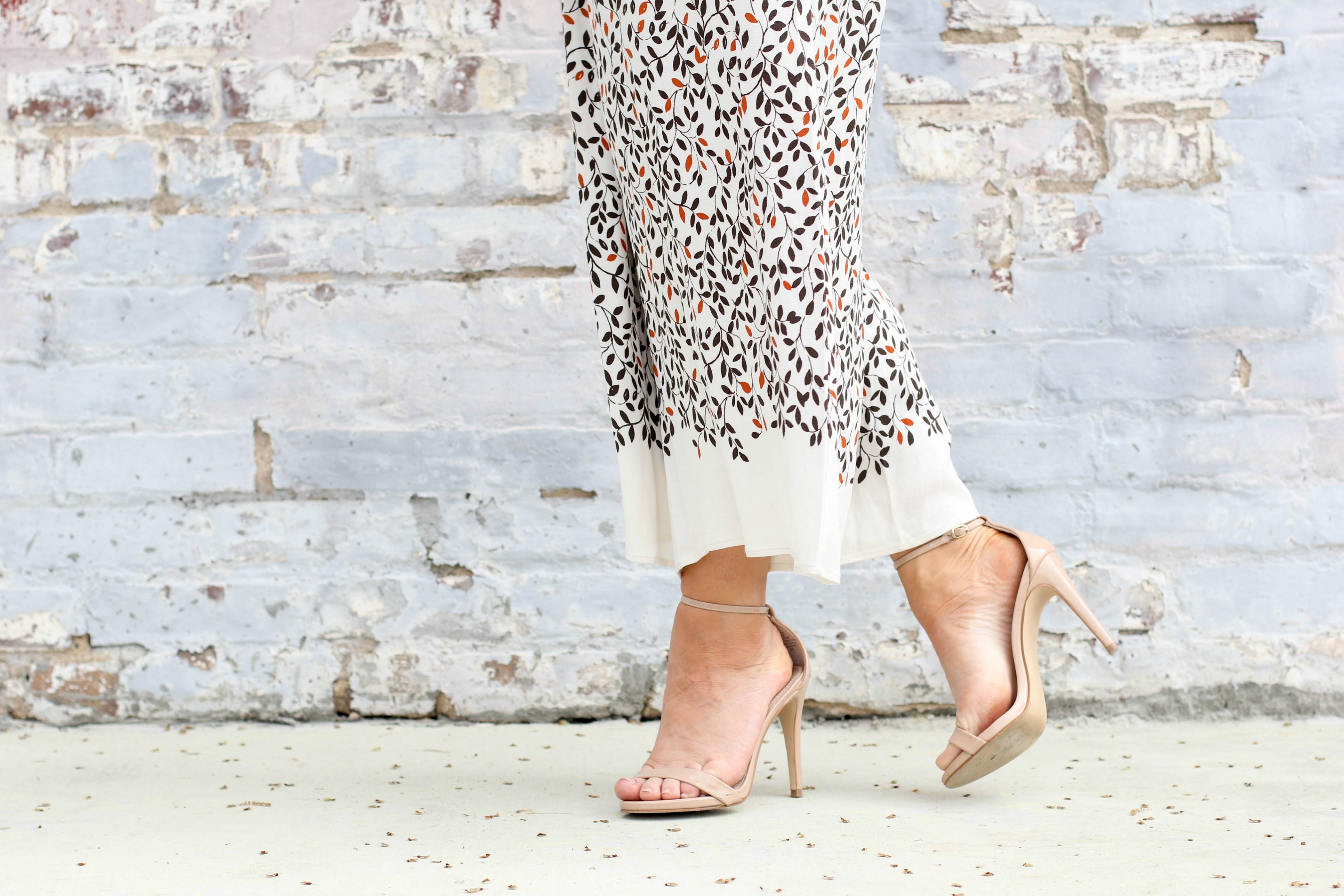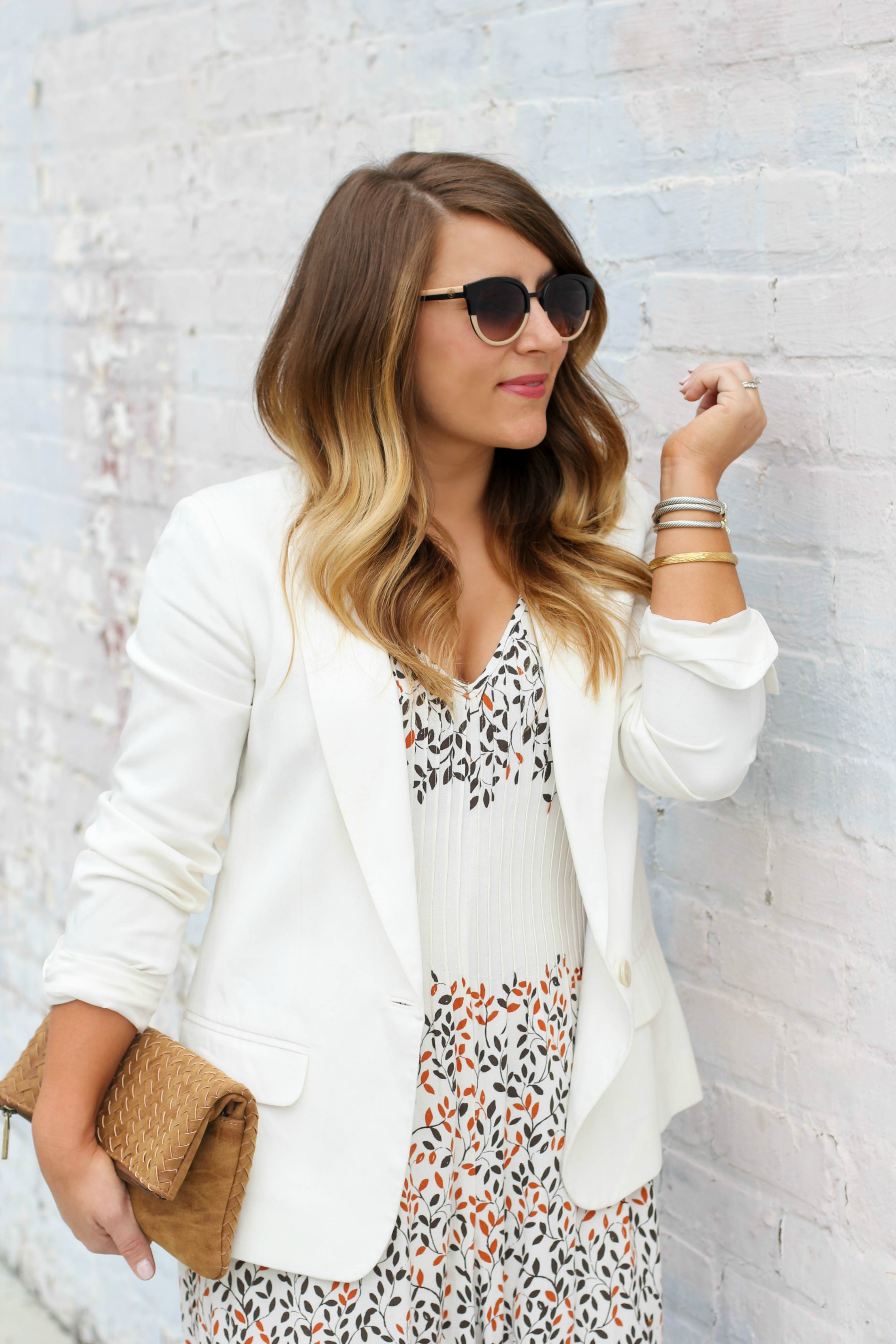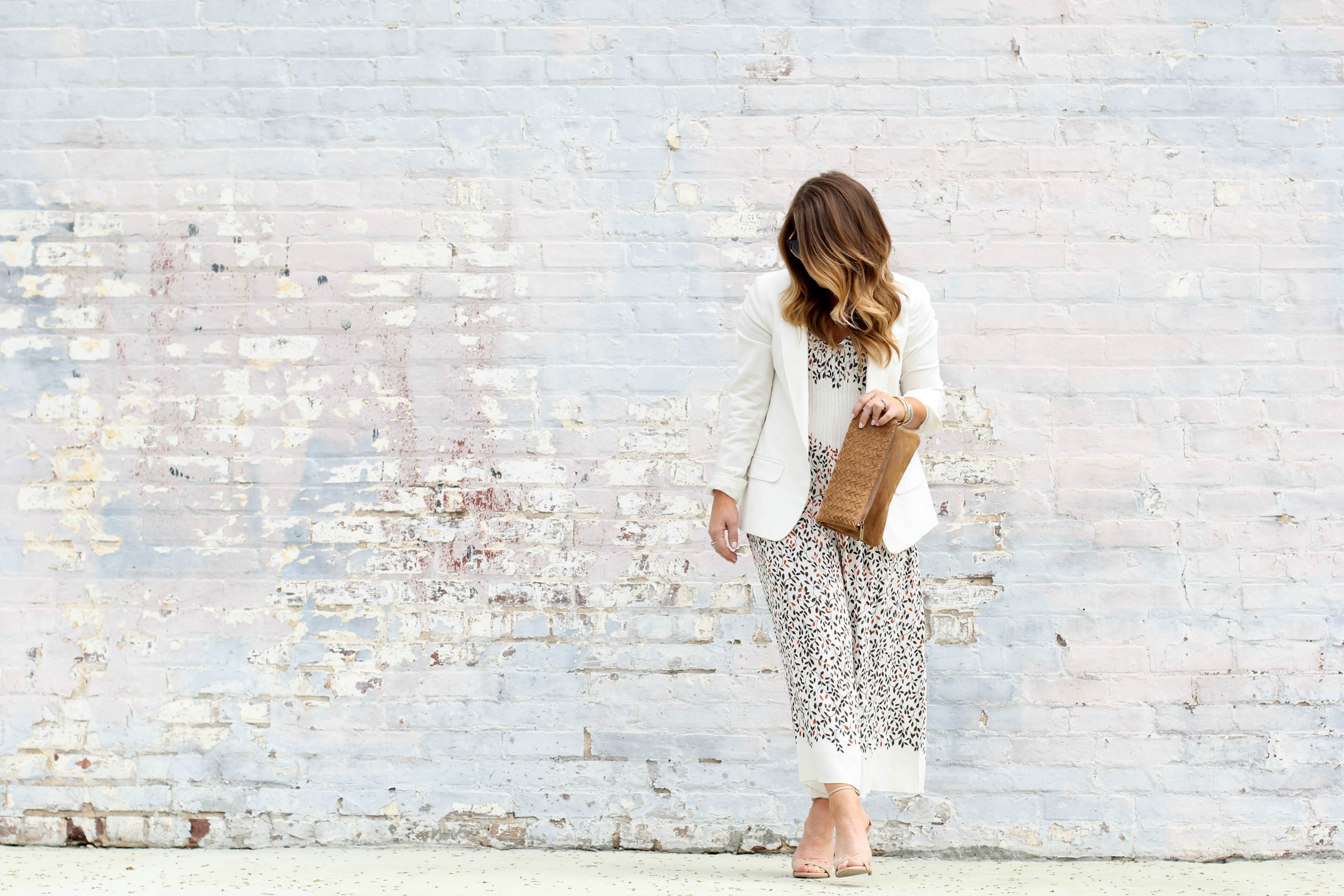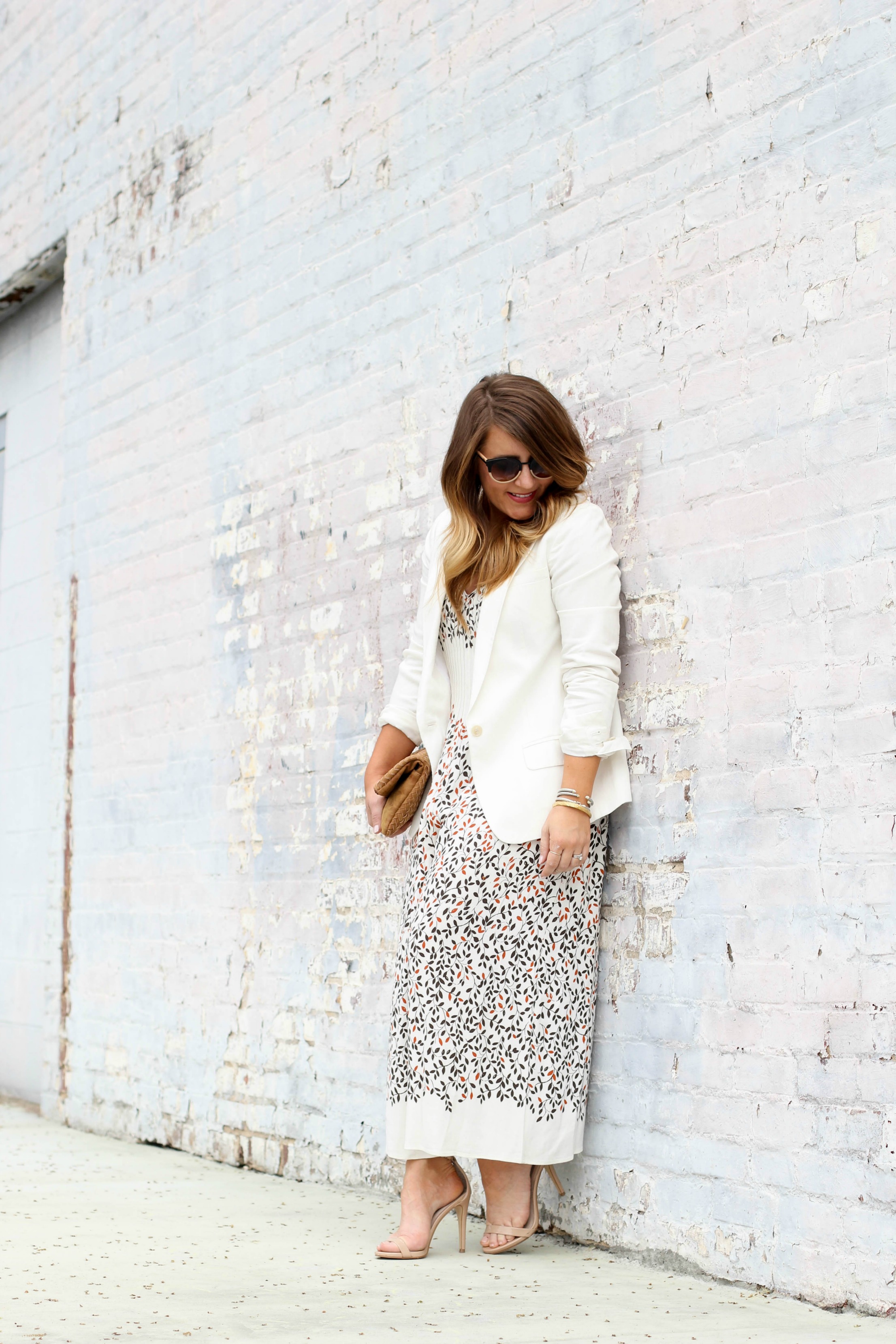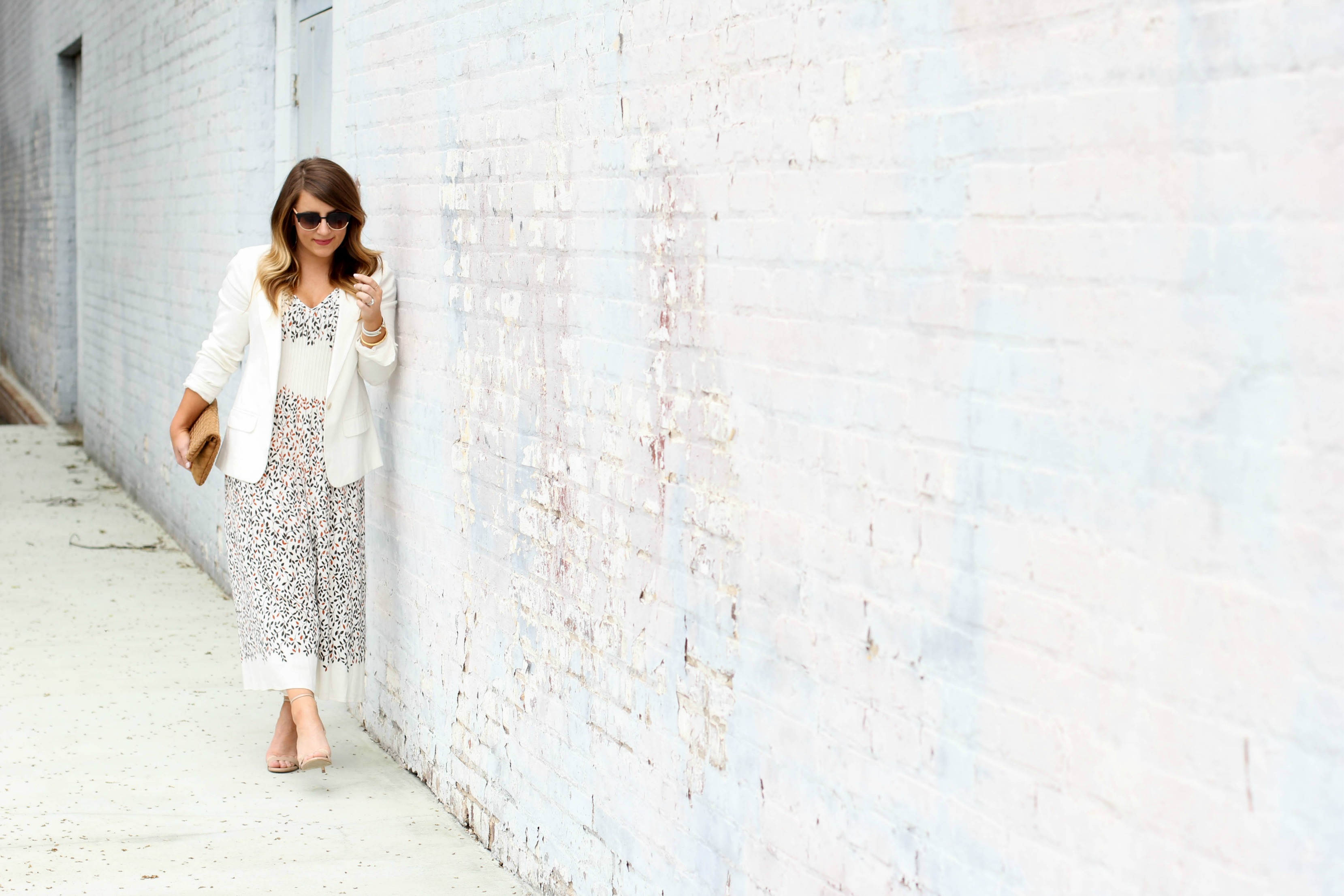 This week has been a whirlwind, last night I spent the night sipping wine with girlfriends and eating pasta #goals. It was nice to unplug for a few hours and I'm realizing more and more I need to do that. Tonight Aaron and I are planning on finishing the kitchen backsplash (sure to be amusing @welchie24 on Snapchat) and tomorrow I am having a bucket list girl's day in Durham. My girlfriend is getting ready to move, so we've rounded up everything she still wants to do in Durham and we're going to attempt to do it. Wish us luck! We will then have a BBQ at our place and let the guys join back in. Should be fun, we have lots of yard games to play (follow along Welchie24)!
Any fun plans on your radar? It's getting hot in NC, which means summer is right around the corner! Are you ready?
Happy Friday y'all!