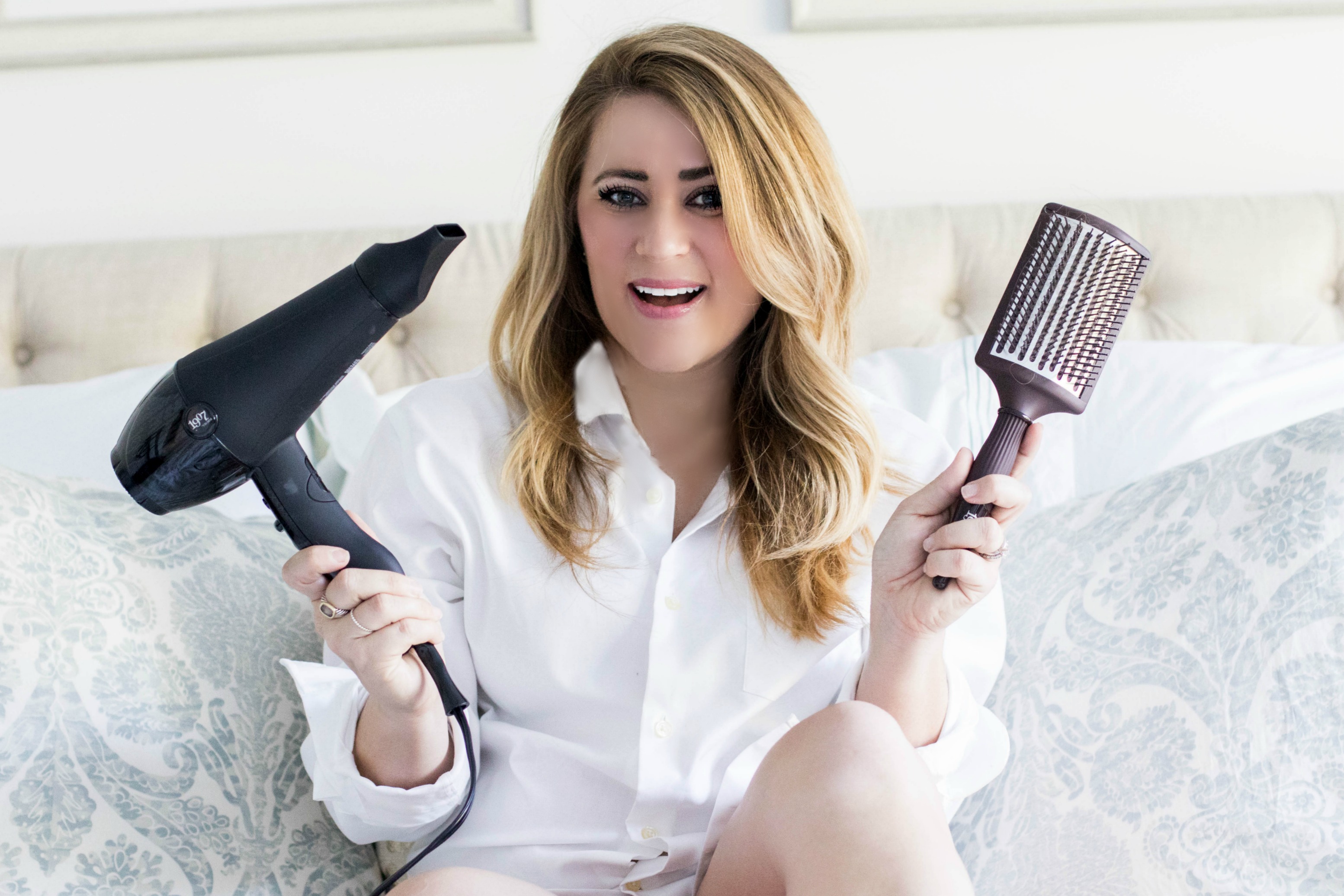 Everyone who knows me knows two things about me when it comes to haircare. #1. I only wash my hair 1-2 time per week and #2. It's because I hate drying it. No joke. It wasn't always this way. I used to wash my hair every.single.night, but then I thought, I bet I can go every other day…etc, etc. My girlfriends are always telling me "well, I can't do that, my hair is too greasy, too fine, etc. I will say this, you can NOT wash your hair every day, but it does take a little time to build it that way. I always tell people, get yourself a great dry shampoo (I use this) and try going every other day, then stretch that a little more. Then voila, you can at least go every two days.
After college when I had my first job, I hated getting up, washing, drying, and styling my hair. So I began to improvise. Now, I typically wash my hair Monday morning and won't wash it again until Thursday or Friday. I attribute this to a routine, great dry shampoo, an awesome blow dryer and an amazing #glossboss brush that somehow makes my hair feel soft, fine and clean without that actually being the case. Today, I wanted to share my weekly hair routine with y'all. I use this at work Monday through Friday, because let's face it, I don't want to wake up two hours before work and beautify myself to sit behind a computer for eight hours. Working and blogging is so, so challenging. I know I've said it before- but even if you don't work+blog, just finding the time and energy to look amazing every day at the office can be difficult. I get it, I really do. So, today I'm sharing my five day weekday hair plan and why I love it.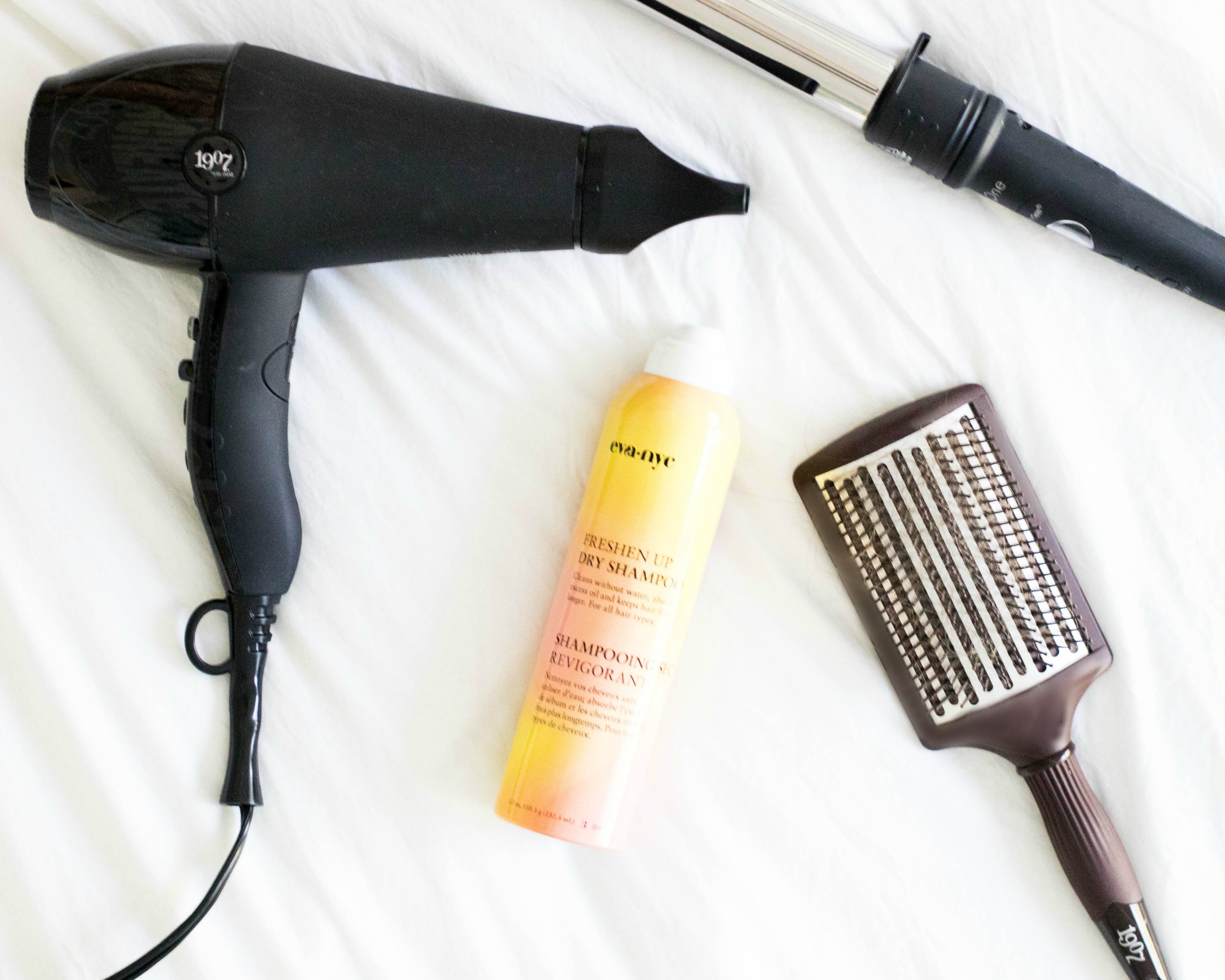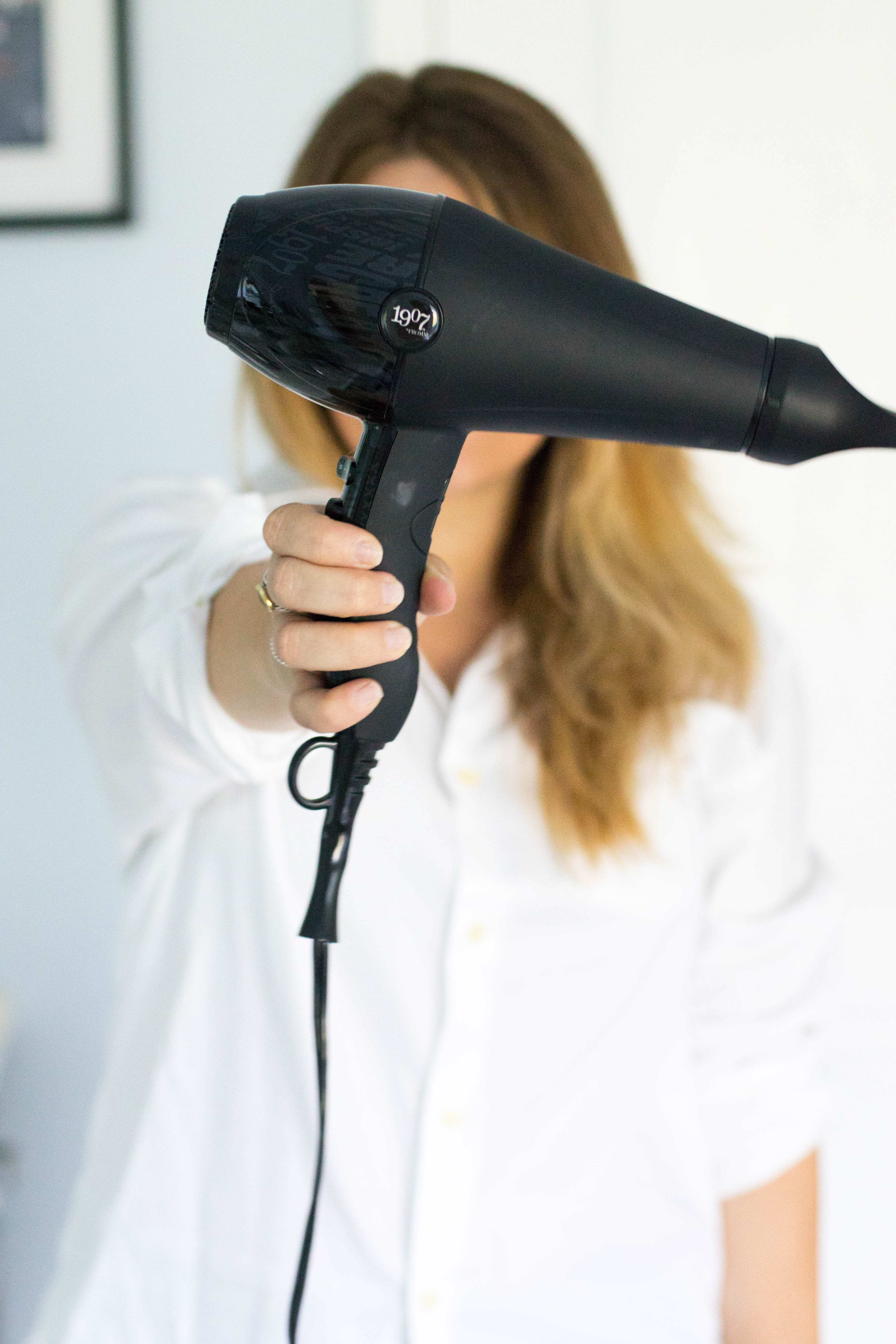 Monday: I start Monday with fresh, clean hair. I recently switched to the 1907 by Fromm Zero7 Air Lightweight Dryer and I am amazed. It quite literally cuts my drying time in half, is quiet and lightweight. Even my husband said "wow, that barely makes noise." When I first turned it on, I thought, "this thing has no power, it will take forever to dry my hair." I digress- it was amazing! Secondly, I use the 1907 by Fromm Hot Paddle while I blow dry and after. Every time I dry my hair prior to using these tools, it's frizzy, huge and looks like I stepped out of an 80's music video, but the paddle brush tames my waves and honestly, I barely run a straightener through my hair before I'm out the door with straight, tame hair.
Tuesday: Usually by now because I've been going days without washing forever, I don't need dry shampoo yet. I will put some waves into it with my wand, brush them through and poof, once again, out the door.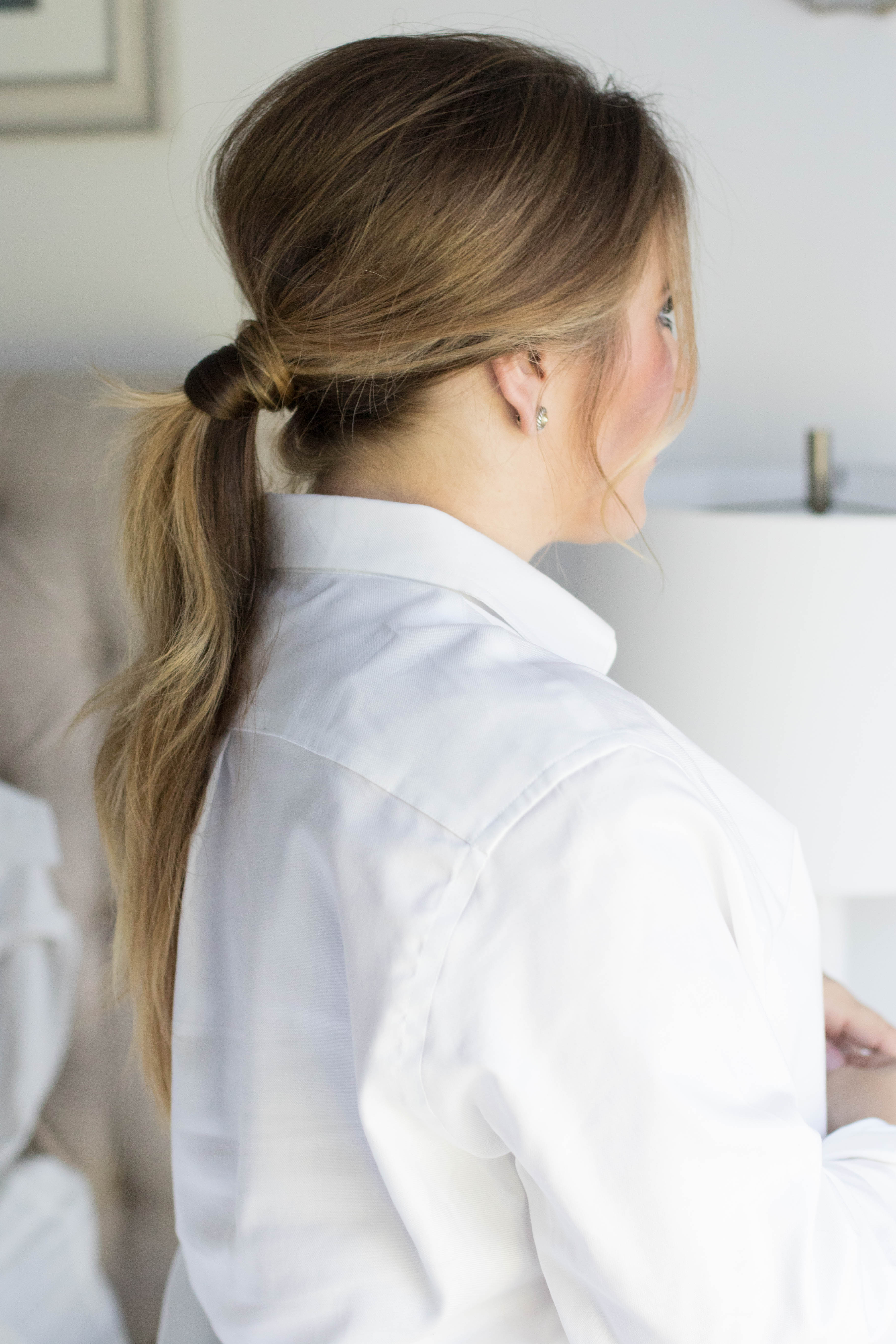 Wednesday: This is where my dry shampoo comes in. By now, I've slept on my hair twice, worked out twice (sweat is like 98% water people) and also just lived in my hair. I spray the dry shampoo directly on my roots, brush it out with my 1907 by Fromm Hot Paddle and fix some curls with my wand again. If my hair still looks clean, I leave. If not, I'll throw it into a low pony using the brush to help me get a sleek look on the sides and then add some curl in the pony and pull a few pieces down to frame my face. I also cover the rubber band with a loop of hair to create a finished look.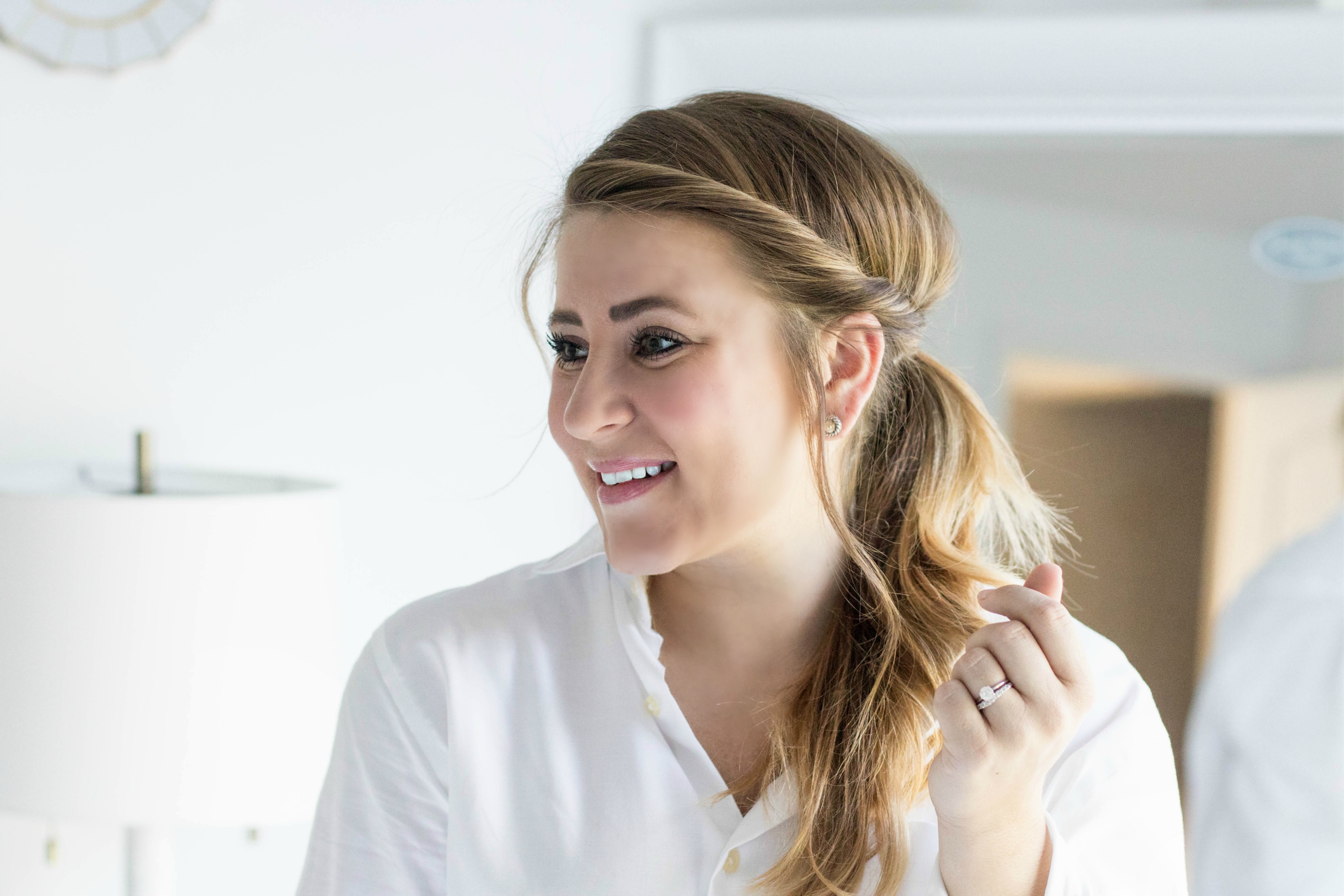 Thursday: By Thursday I'm ready for the weekend (can ya feel me?). If my bangs are crazy, I'll find a way to pull them back after spraying them with my dry shampoo and brushing them out. I love a simple twist and low pony combo. Two bobby pins and I'm done. I run the paddle brush through the pony and I'm out the door once again.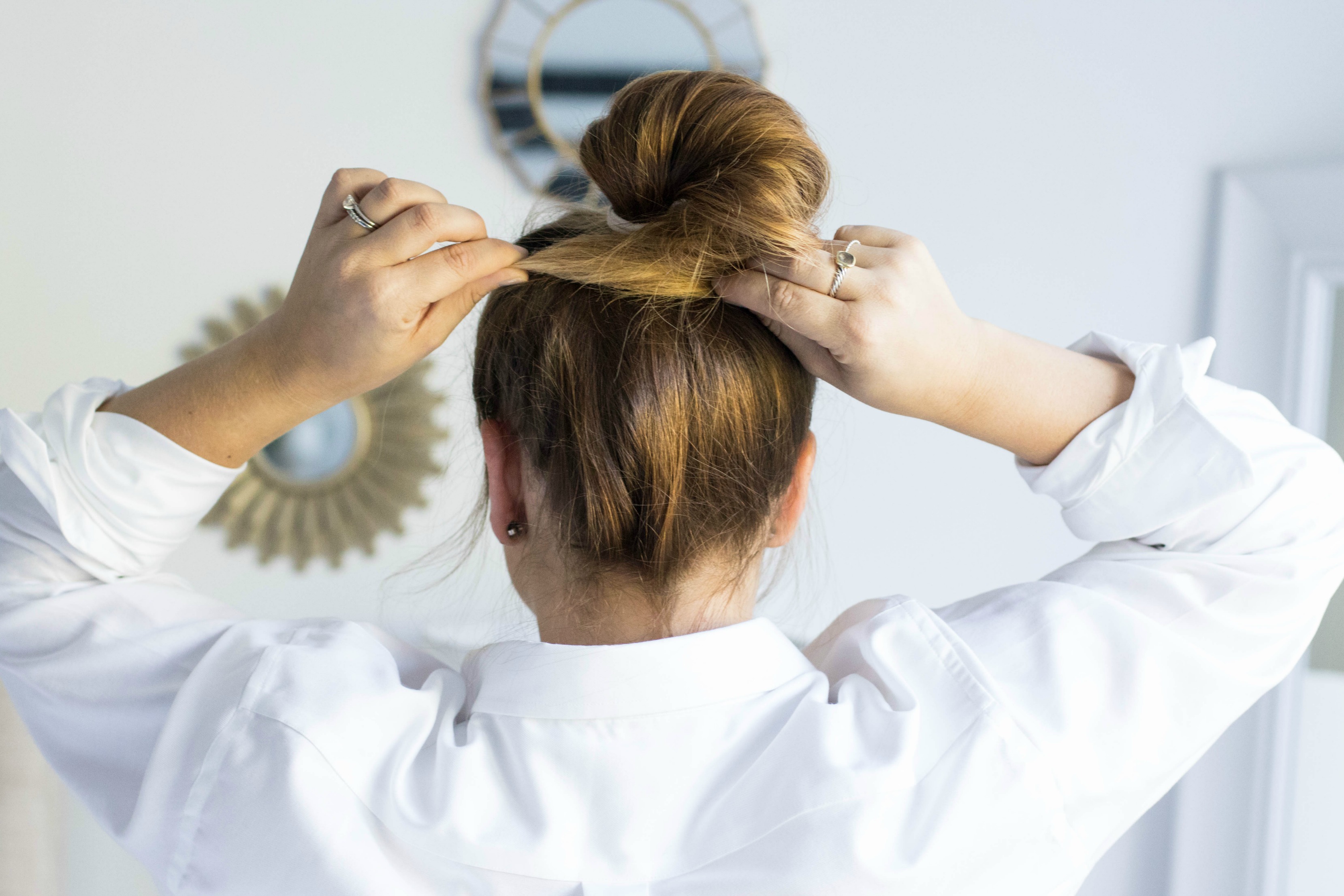 Friday. We made it! I know when I get home I'll be washing my hair to look fabulous for the weekend, so it's into a top knot or big bun for me. The 1907 by Fromm Hot Paddle is AMAZING at teasing. The bristles are so fine, so it creates an awesome tease job for my big Carrie Bradshaw Bun! My steps for this are as follows:
Pull hair into sleek pony. I use the brush to tame flyaways.
Pull pony up and tease from behind.
Let pony fall and delicately brush pony to create smooth top layer.
Grab your full pony, and slowly circle around nape of pony, start to secure with bobby pins. This should start to look like a bun and slowly pin where needed.
Pull Carrie Bradshaw bun to span further over crown of head. Secure with bobby pins.
Pull pieces down to frame face, and voila.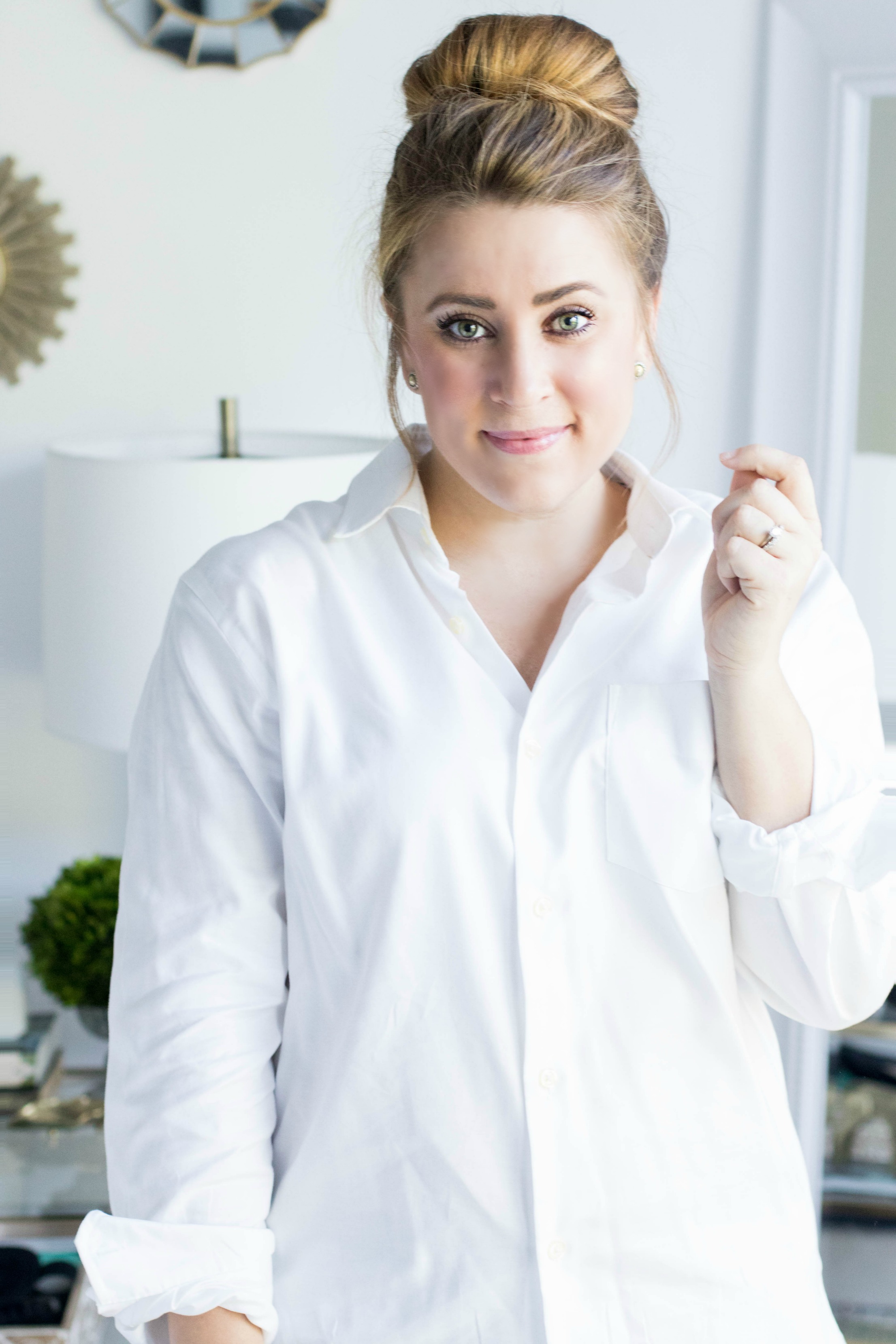 You've now made it through a week without washing your hair and you're ready to rock for Friday. Sometimes my big bun looks so good, I rock it out on the town.
I honestly can't say enough about this and this. They help dry my hair so quickly when needed and the brush makes all the difference for those sleek polished looks for the work week and weekend. Honestly, while I still hate washing my hair and believe that everyone can at least minimize it down to 3 times a week, I find myself not agonizing over blow drying anymore thanks to FROMM. Where have they been all my life!
Tell me, do you wash your hair everyday? What #glossboss hair tips do you have for the office?
Fill those cups, it's Monday. My hair is clean and I'm ready to tackle this work week!