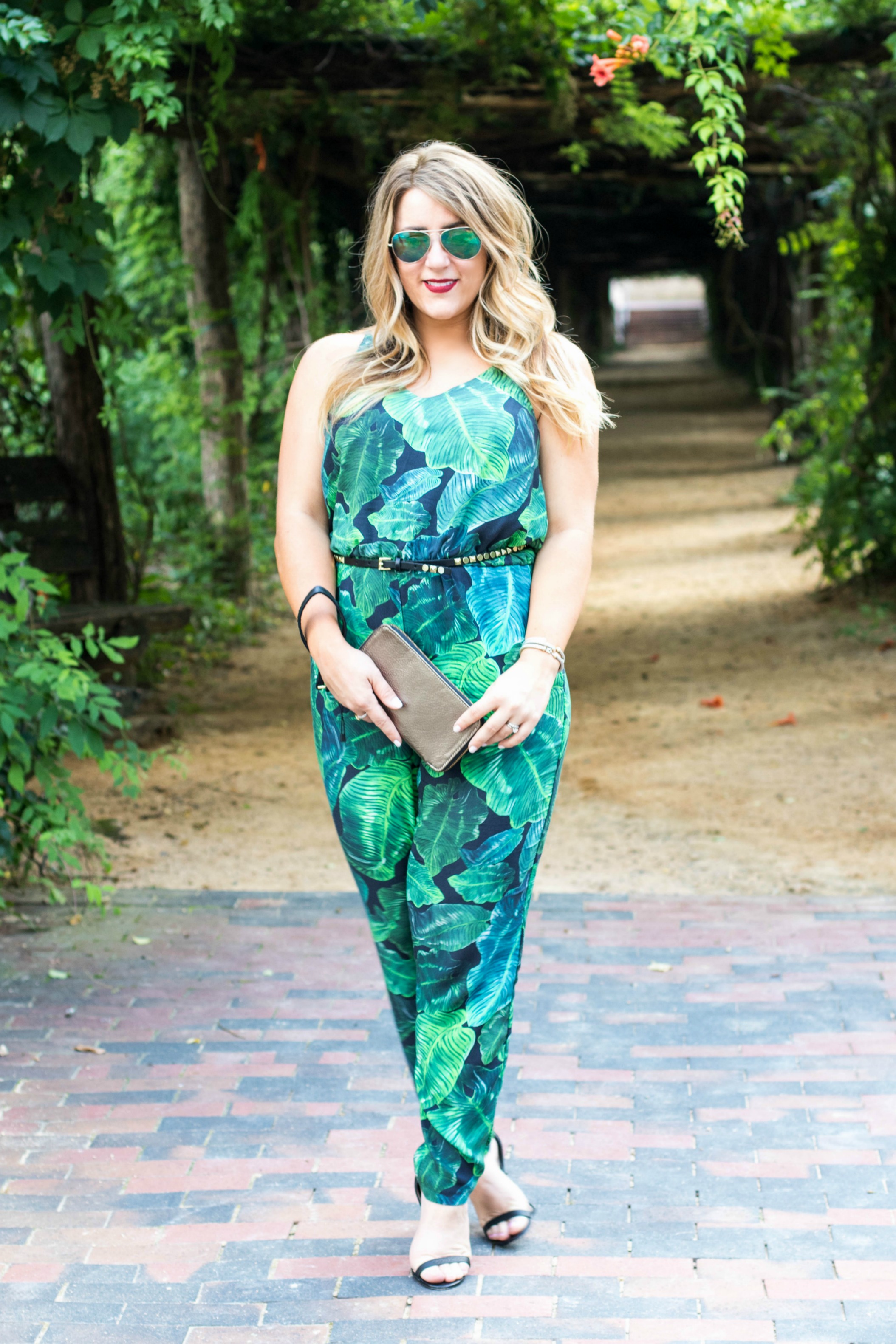 Jumpsuit / Heels / Bracelets 1, 2, 3, 4 / Bag / Sunglasses
I think one of the biggest misconceptions of shorter women is that we can't pull off jumpsuits. I couldn't disagree more, I am 5'2 and I love a good jumpsuit! I actually have a few I love and this palm print one is no different. I always enjoy seeing how an online site styles an item and I love the way it's styled here, completely different than the way I've worn it for these pictures. Don't assume you can't wear something, give it a try. Try it on and give it a chance. I think knowing what looks good and bad on your body is important, but it's like your taste buds, things change overtime and it only takes a few minutes to slip something on in a dressing room. You may surprise yourself.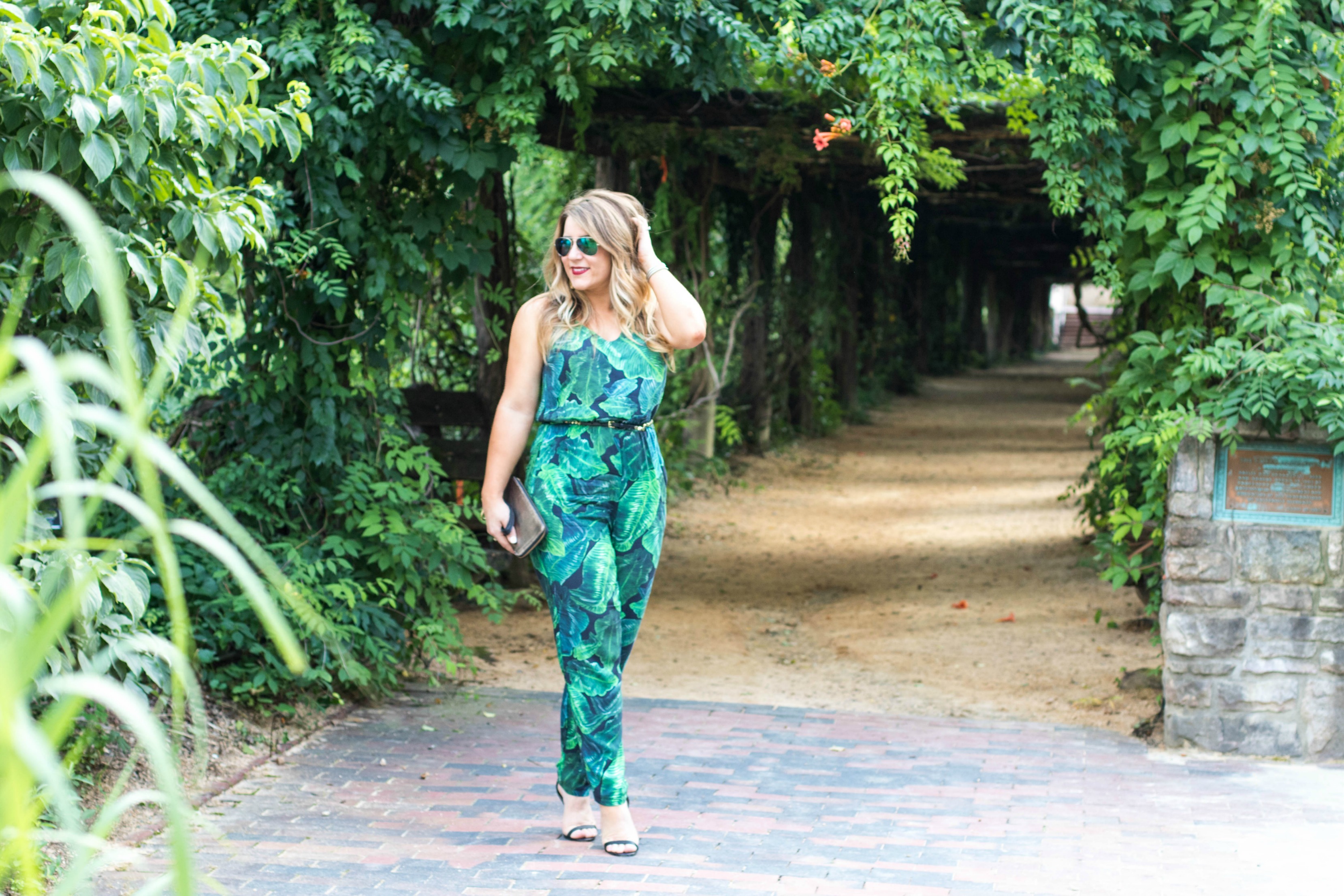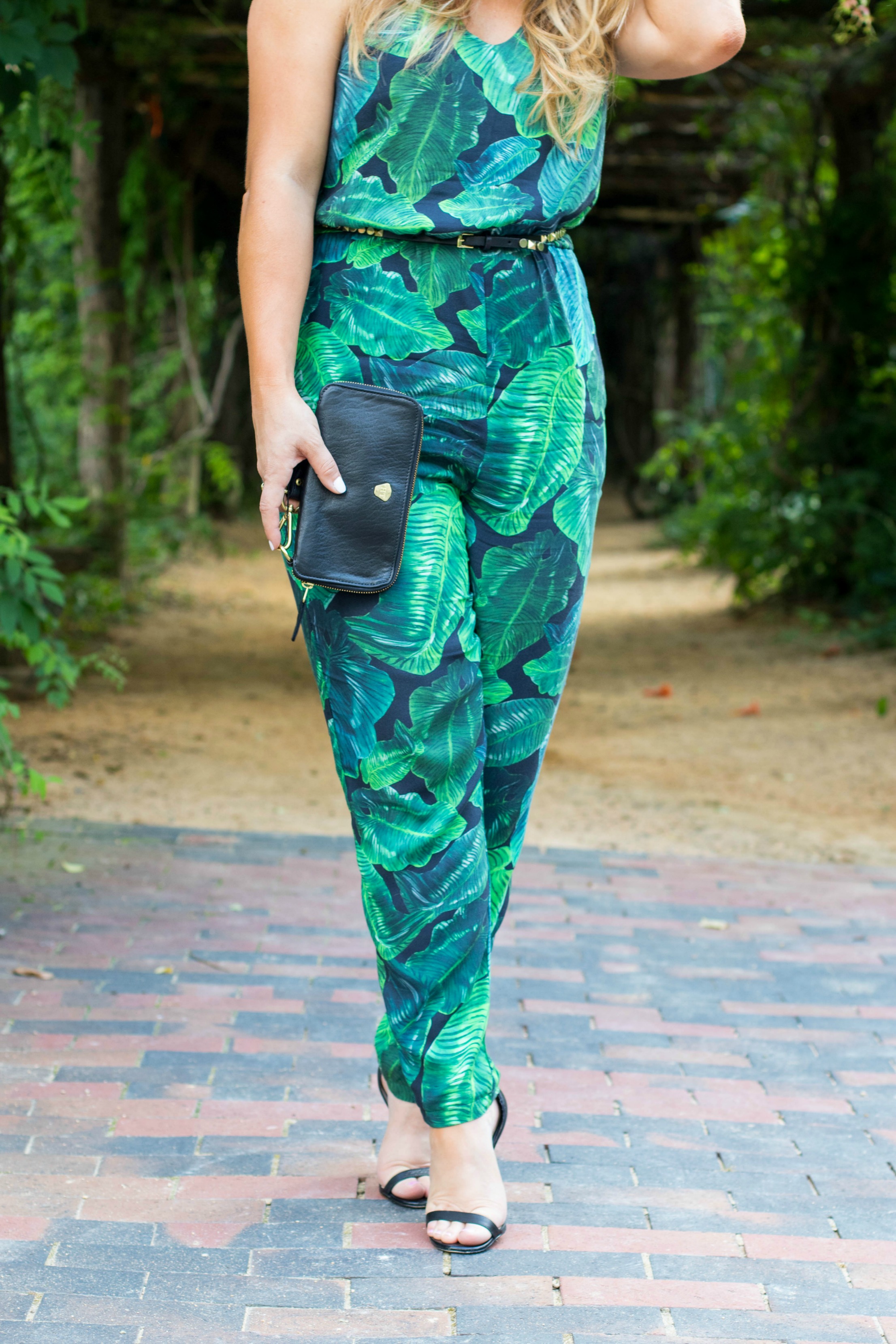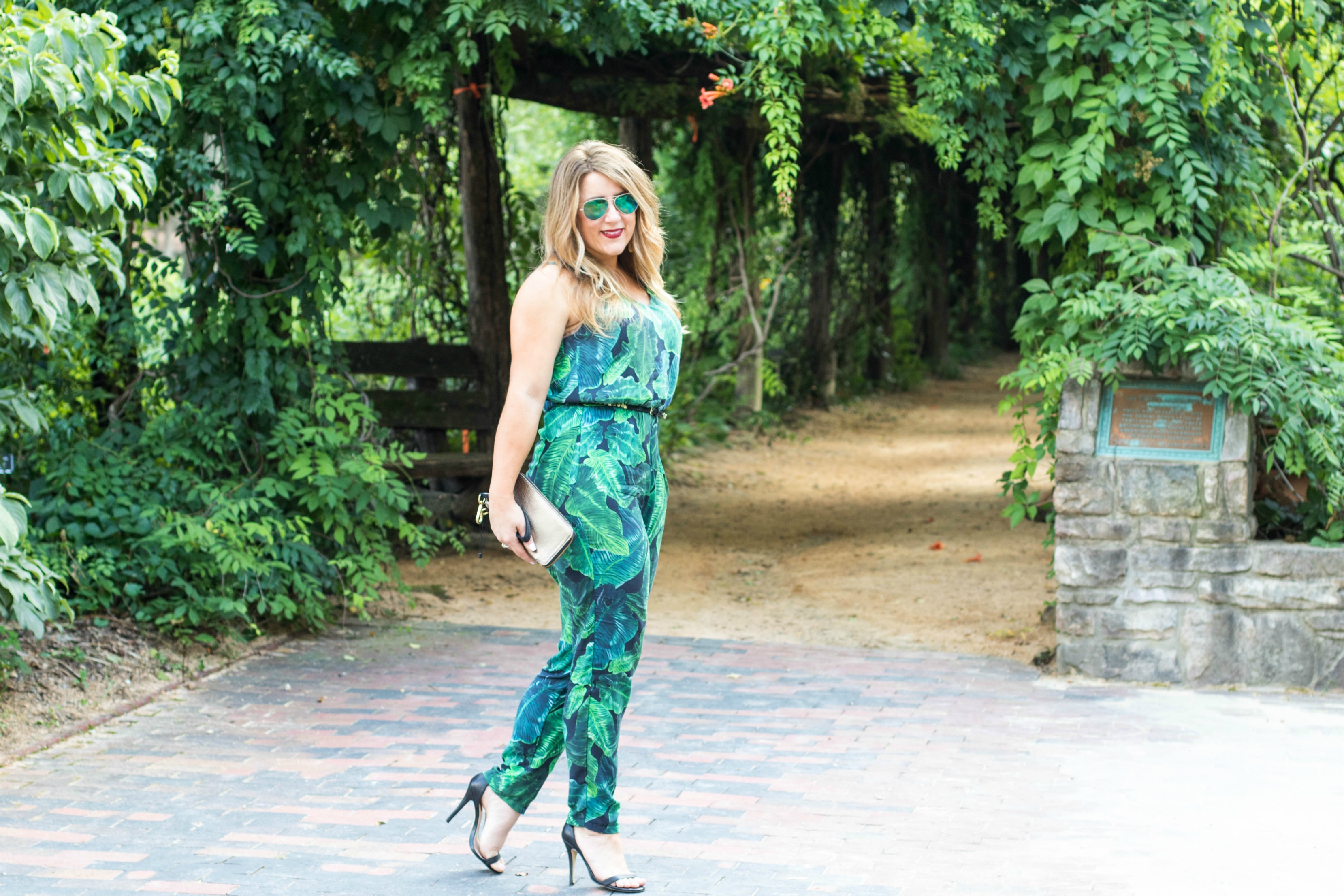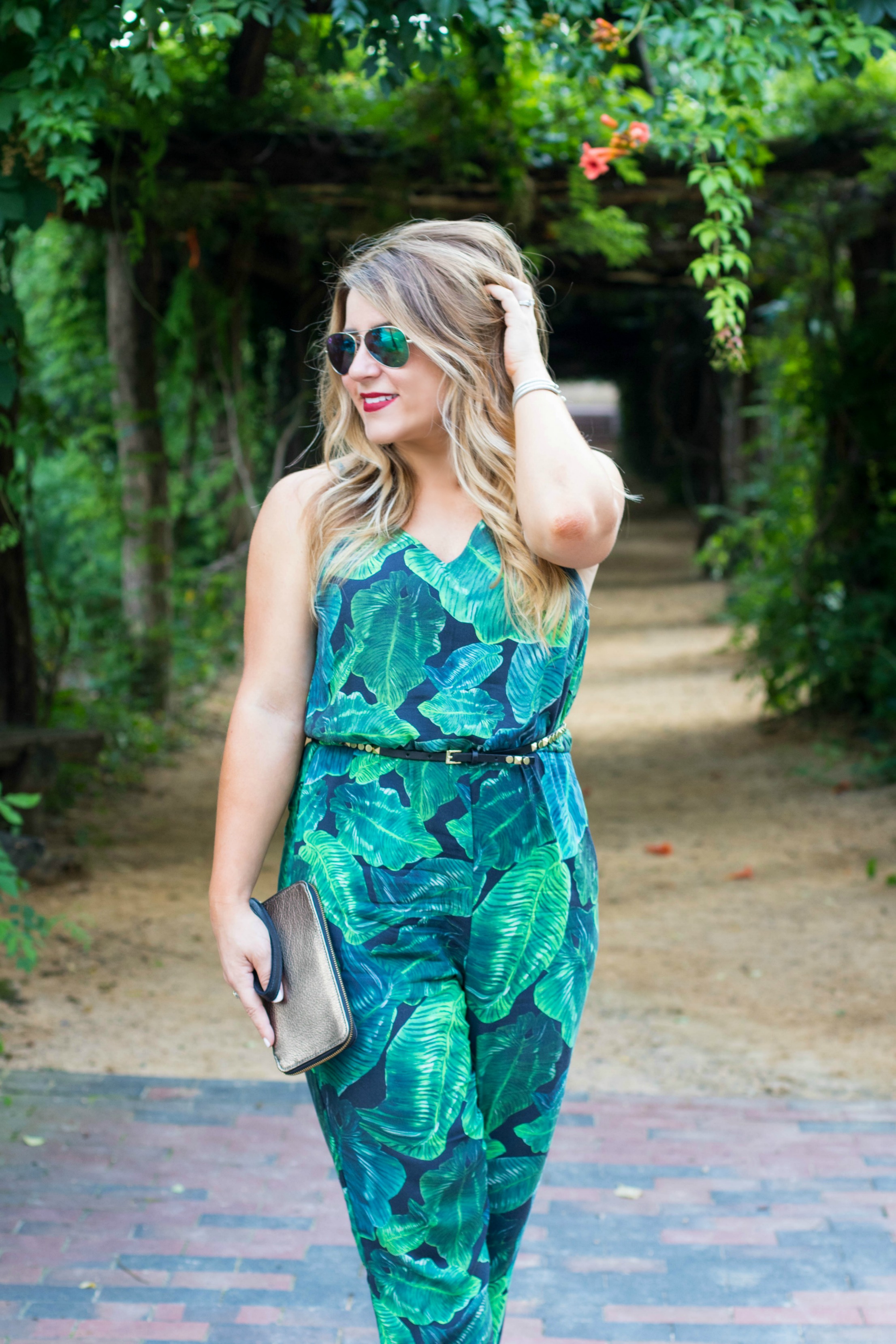 Sorry about being a little silent the last few days. I was trying to soak up as much time with girlfriends as possible. I only get to see them a handful of times per year, so I try my best to unplug a bit, aka becoming a slacker on blog posts. 🙂
The weekend was great and I still haven't unpacked- for now, I'm still catching up on sleep! Did you follow the weekend along on Snapchat? We had so much fun, but wow it's hard to stay up past midnight now a days. I've been a complete bum the last two nights, taking a break from all these political conventions and watching movies like Legally Blonde, The Blind Side and Pitch Perfect.
I hope your Monday was short yesterday. Bring on Tuesday and more couch sitting and movie watching for tonight! Thank you always for reading!