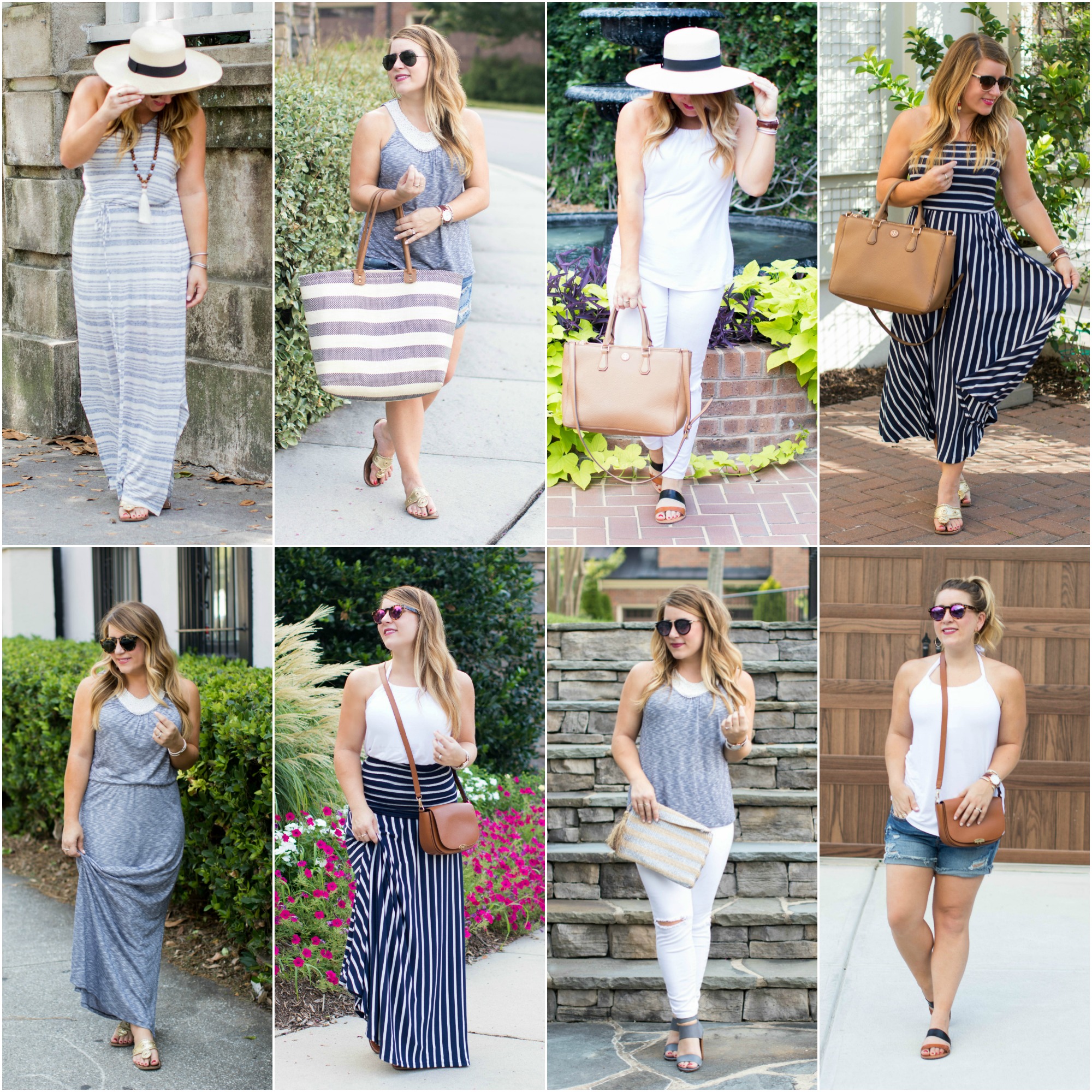 I've said it before on this blog, but I am a TERRIBLE packer. I always overpack, have to take a million items that work together and by the end of it all, I'm so overwhelmed with everything I brought, that I end up hating every.single.outfit. So, when Vacay Style approached me with their genius collections, I jumped at the opportunity to share them with y'all! These five piece collections + two closet essentials can make up to 13 outfits! Yes, 13! Talk about the ultimate travel wardrobe! I took three items to Charleston last weekend and was able to stretch four outfits out of them which meant I packed the least amount I've ever packed (only two duffles 🙂 ! This is a victory in my life, for reals.
While you can buy items separately from Vacay Style, they feature numerous five piece collections perfect for summer/spring and your travel wardrobe. I chose the Newport Collection because to me, it seemed very Charleston/Beachy which is perfect since I was there last weekend and we're heading to St. Lucia in August (hurry up vaca!). I also LOVE this collection – how great is that jumpsuit- it's actually two pieces! Basically all items can be mixed and matched together which is amazing. Most of the maxi dresses are actually two pieces and if they aren't, they all serve dual purpose. For example, the striped maxi can actually be worn as a skirt and honestly, since I'm so short, I wore it as both an evening dress (with heels) and the midi dress show above (I just folded the top down more). The striped dress comes with a slip to wear alone as a maxi, or it can serve as a bathing suit coverup. Genius! You simply pair two items from your own closet (in my case jean shorts and white denim) and poof, you have 13 looks that don't become boring or mundane.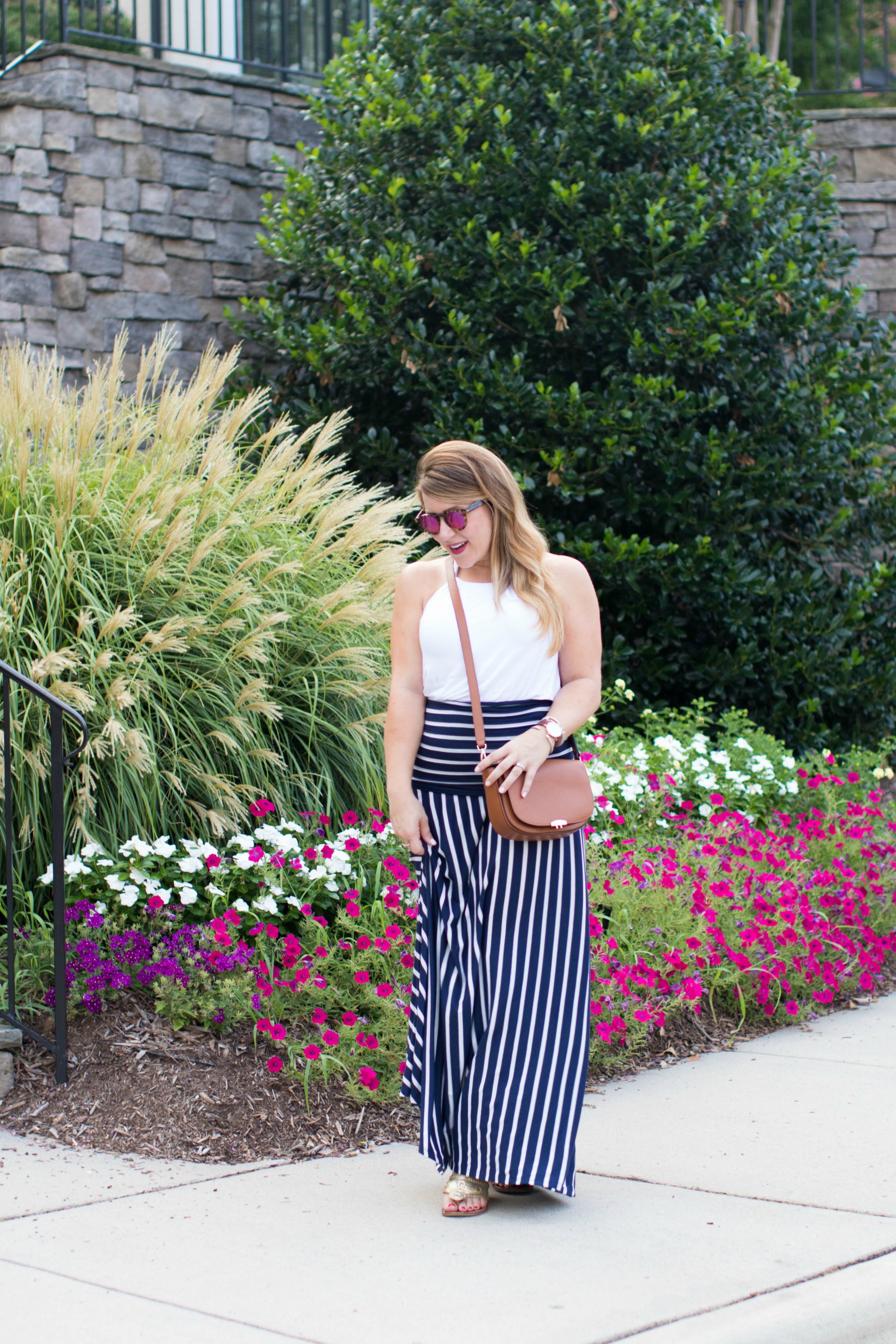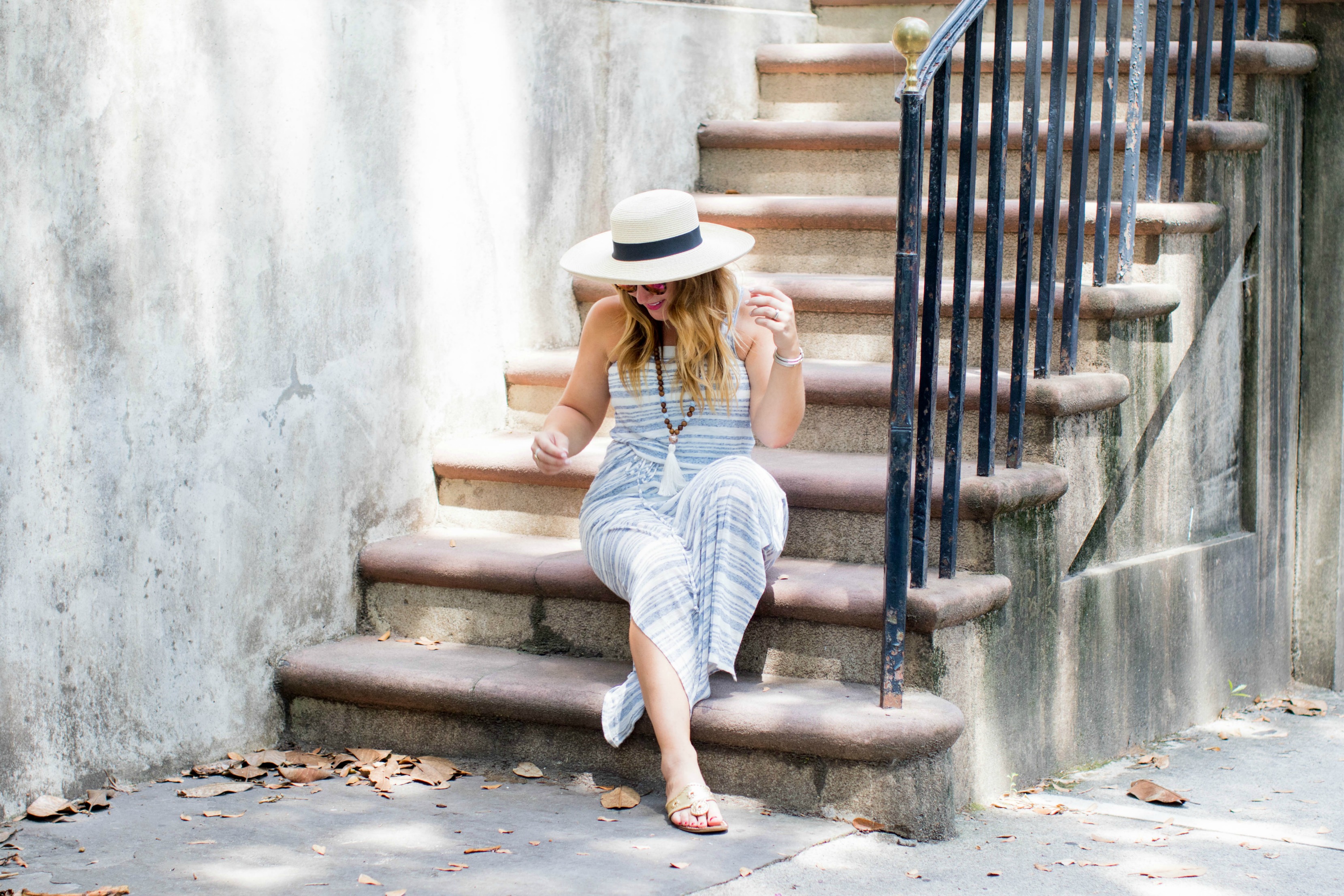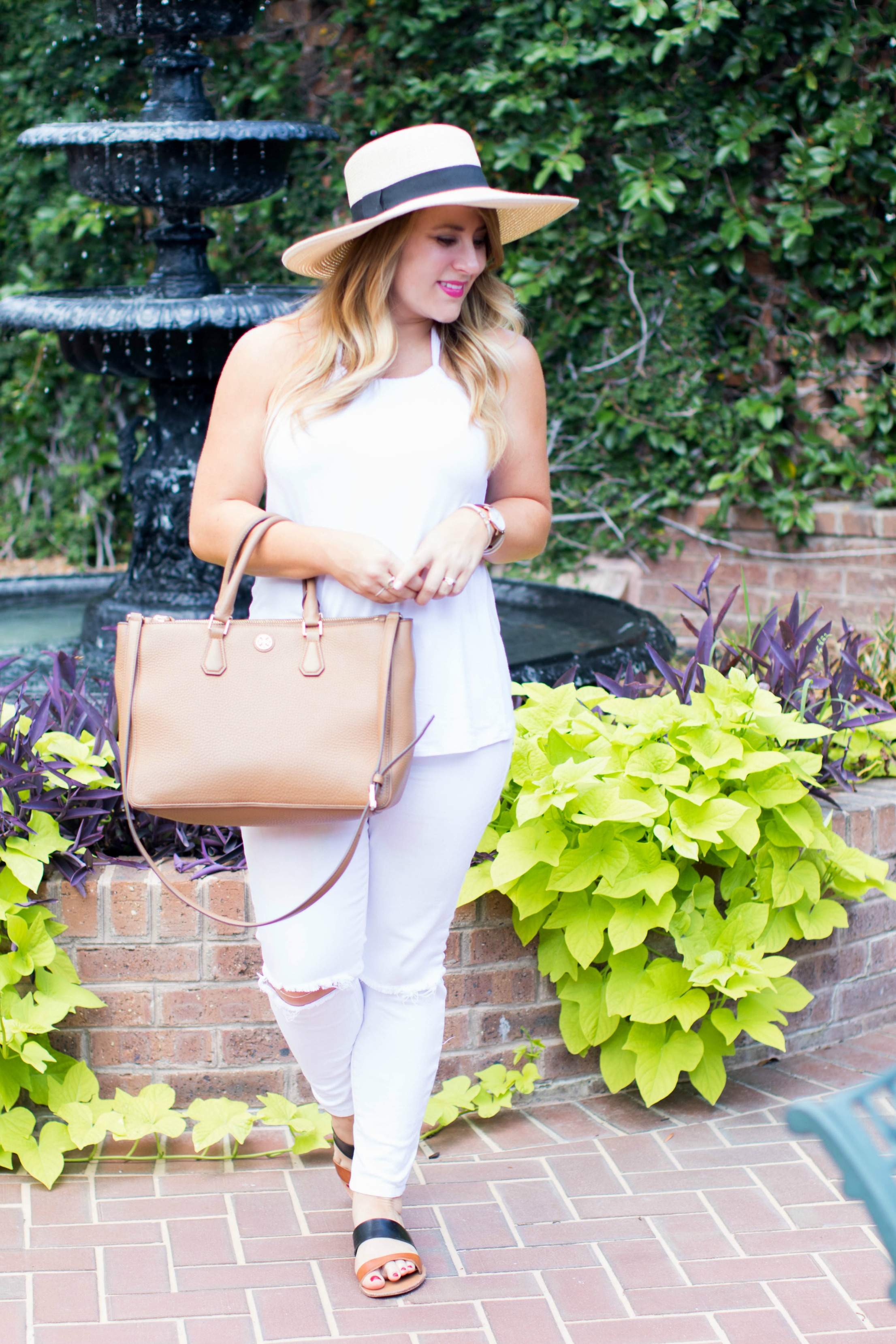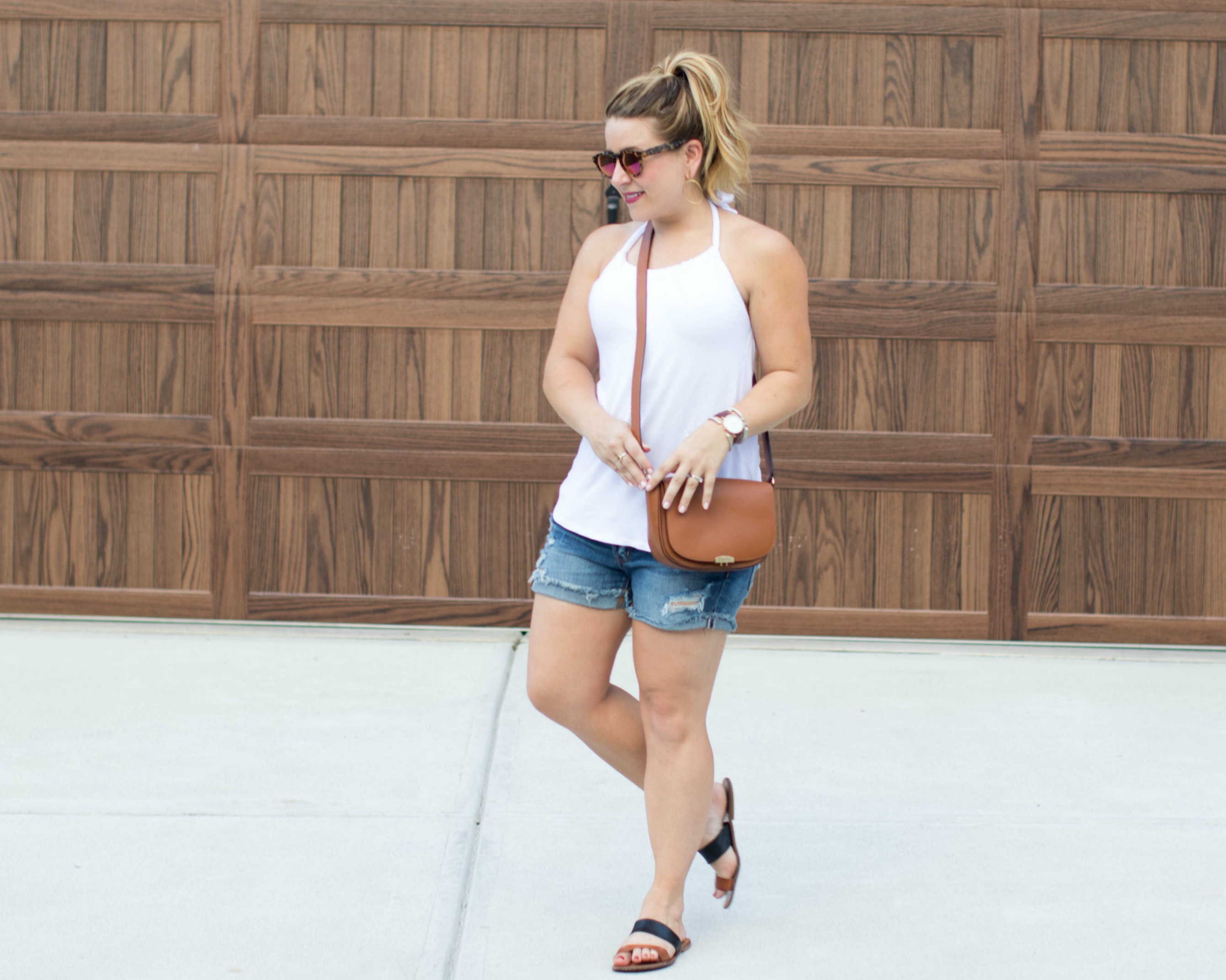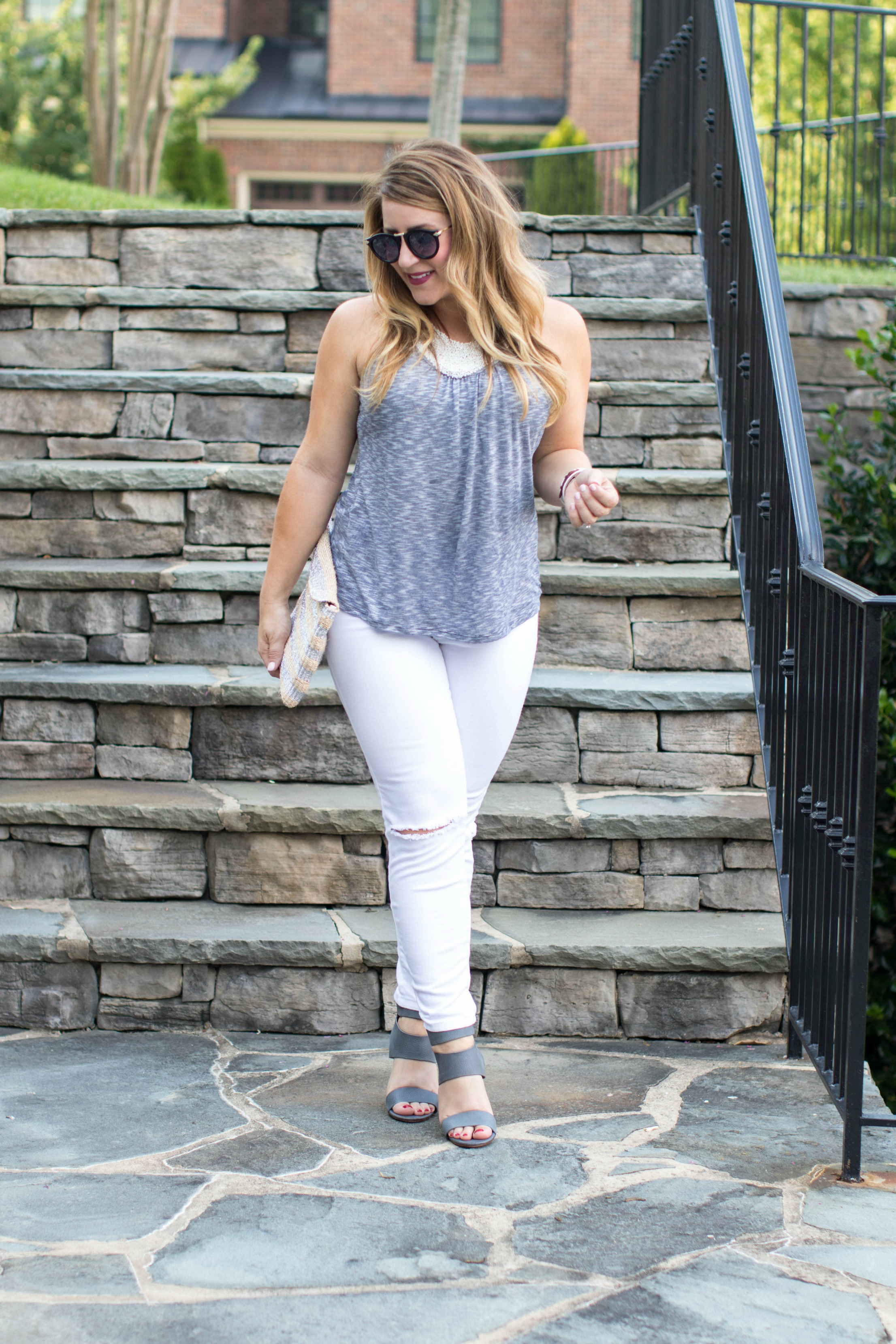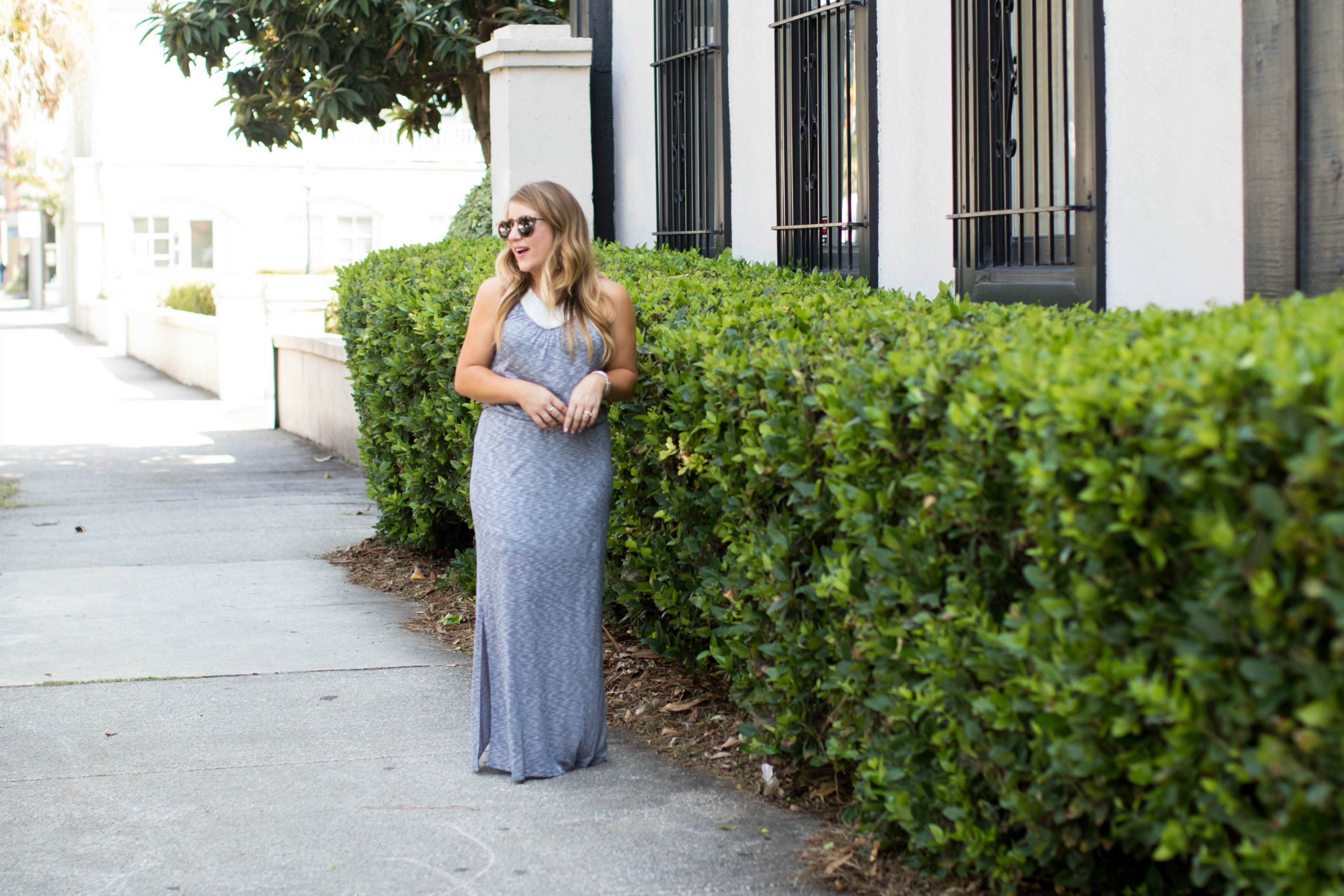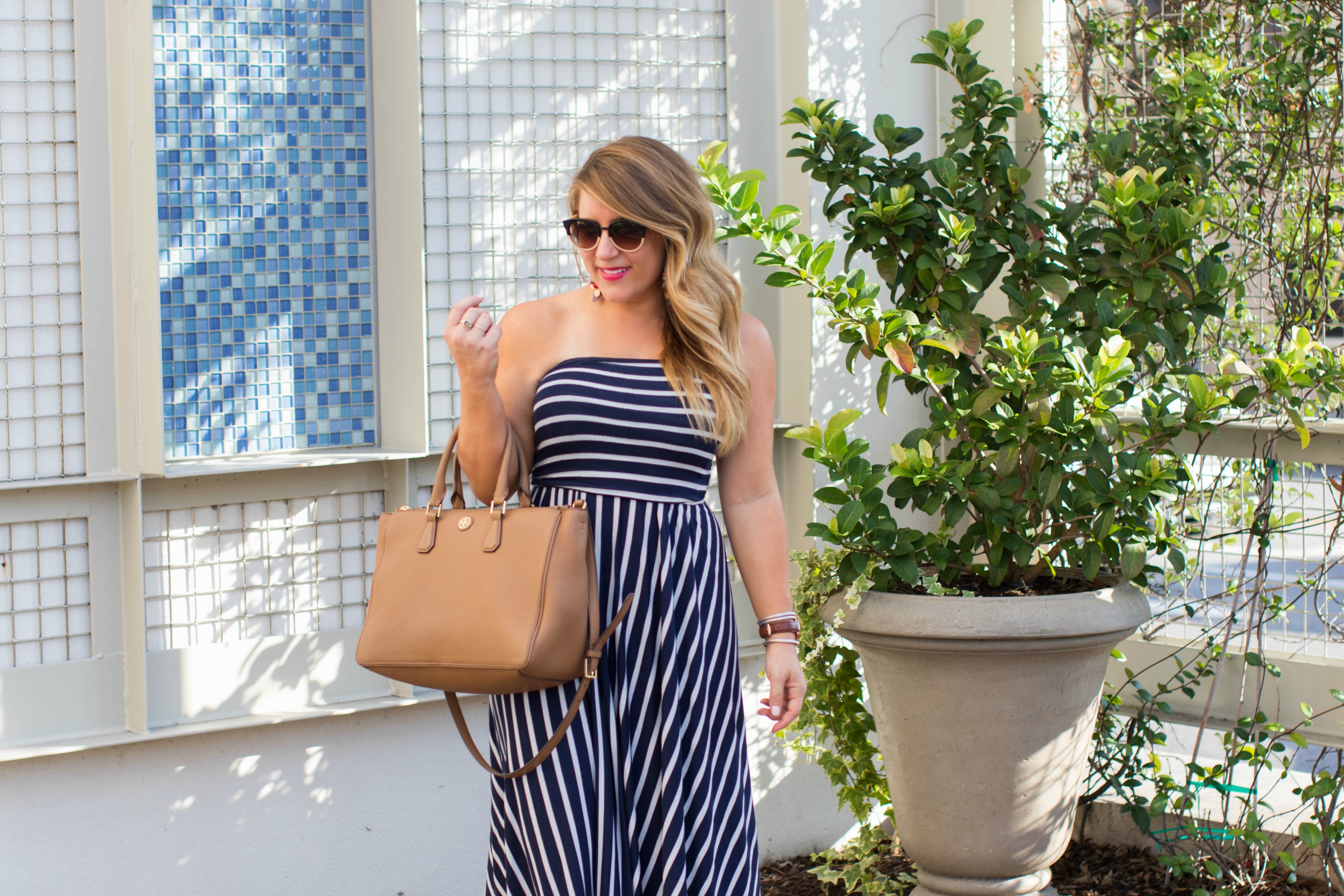 The only item in my collection I didn't get pictures of is that adorable beach cover up that can be worn with a slip for a dress/shirt or just as is. It's super cute! Also, did I mention the fabric? Wrinkle resistant, so you can wear the items again and again, day in, day out without having to worry about looking like a hot mess! I like it! Plus, with any five piece purchase, you get a free beach bag!
If you're heading somewhere fun, I highly suggest one of Vacay Styles six collections for yor travel wardrobe. You can get 20% off with the code CBBP20 (until July 31st) and the shipping is free both ways so you can try the pieces out risk free!
Which look/pieces is your favorite!?
This post is sponsored by Vacay Style, but all opinions are my own. These collections truly are amazing! And saved me so much time while packing!