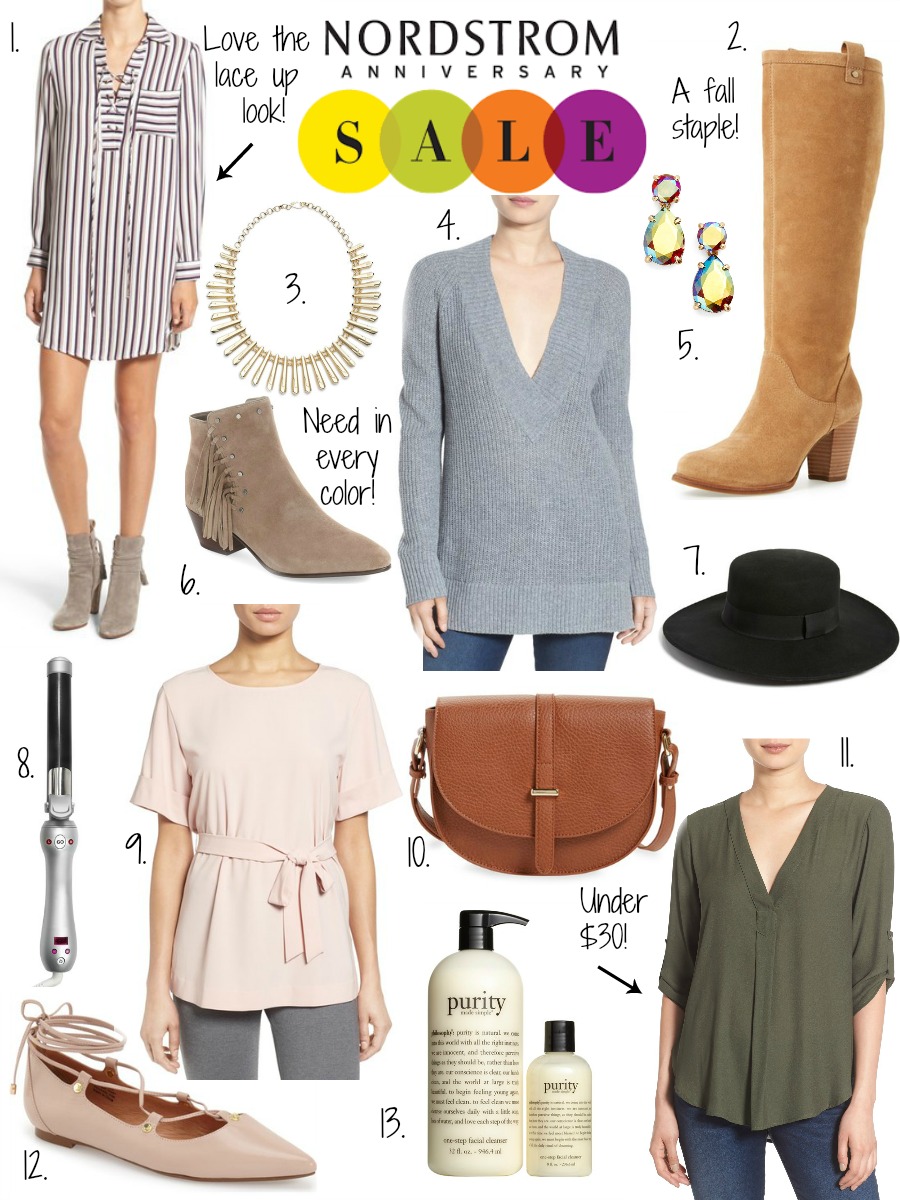 1 / 2 / 3 / 4 / 5 / 6 / 7 / 8 / 9 / 10 / 11 / 12 / 13
Is anyone else mourning that the #nsale is almost over? There are only two more days to shop before prices go up August 8th, so I wanted to share some items with y'all that are fully in stock and some of my most favorite #nsale last day items! I have definitely done some damage this sale, but more for Aaron than myself. But since he I only shop for him twice a year, I guess I'm okay with it. 🙂
These tops are under $30 and some of my favorites. They are long, lightweight and great for layering. I have them in numerous colors and the price point is great. And love this blush number and I bought this and may have to scurry to buy it in every single color. I sized up for an oversized look/feel just FYI.
While there are so many beauty buys, I can't vouch for any in particular in terms of the makeup, but this is my favorite cleanser by far. It leaves my skin silky and smooth and a bottle lasts SO long.
So there ya have it, two shopping days to go. You know, I was getting my nails done the other day and a woman was literately talking about how Christmas is in fur months. I thought HOLY CRAP, she's right. So, this sale would be a perfect opportunity to start thinking about picking up a few items for those on your lists. I know it sounds crazy, but I like to spread my spending out!
Anyway, have a great day friends. I'll be on vacation this coming week, but will still have lots of fun posts coming your way. Make sure you are following on snapchat (welchie24) and instagram (amy_cbandbp) to see what we're up to on vacation!
Thanks for reading as always!