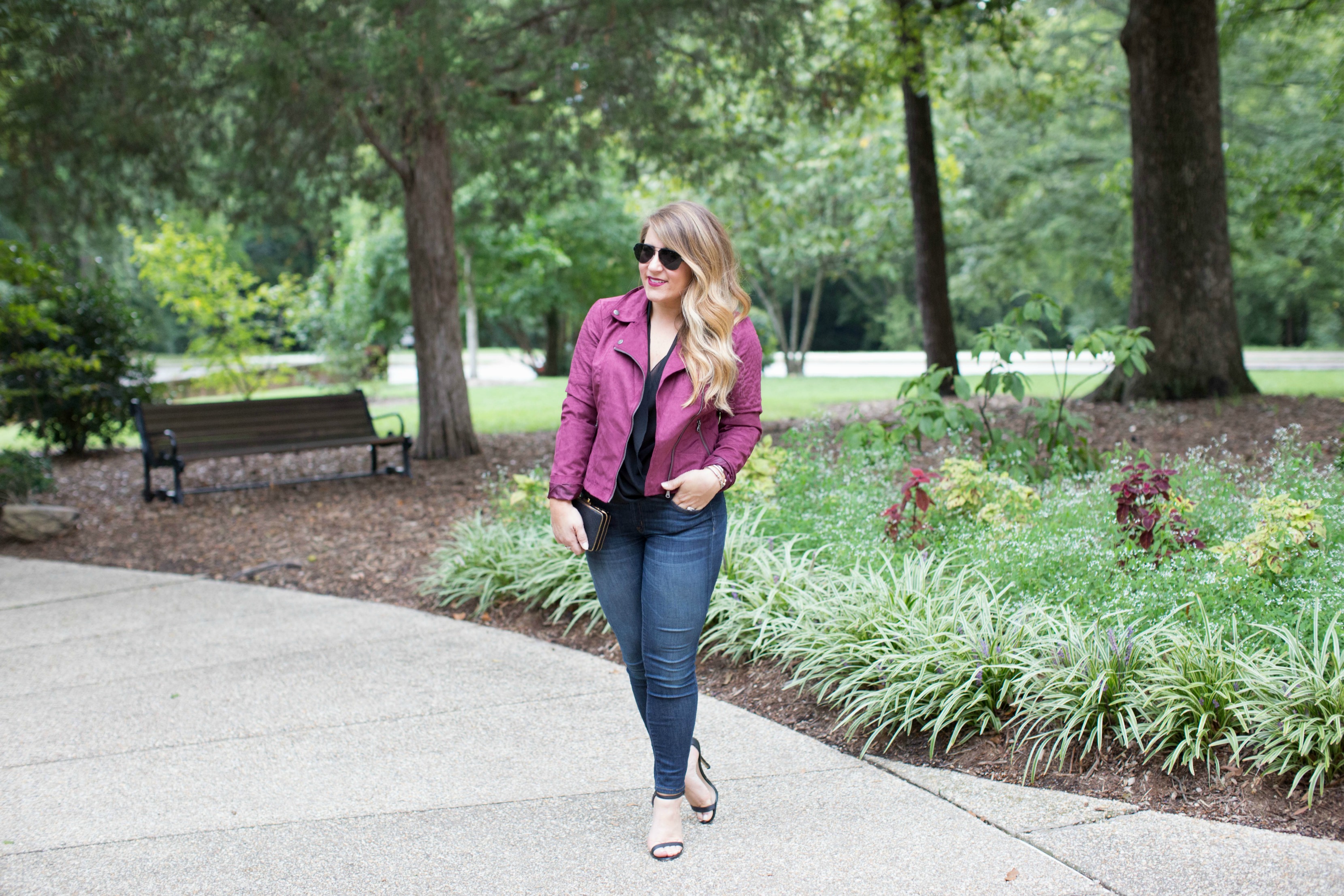 Jacket / Top / Earrings / Jeans / Shoes / Clutch
I love cooler temp seasons for a lot of reasons. #1. You don't want to pass out when you spend more than 30 minutes outside and #2. You can layer. There are obviously so many more like the holidays, pumpkins, great coffee, etc. but those two are my most favorite. I love layering because I can never decide if I'm hot or cold, so throwing a jacket or a scarf over an outfit is such an easy way to regulate. If you saw my guest post on Maurices last week, you know that I layered up my three favorite colors for fall, burgundy, mustard and olive. Don't those colors just scream fall? Plus, from the moment I pulled this burgundy motto jacket out of the box, I knew I'd be getting a ton of wear out of it.. I have a thing for jackets (again, love layers), and motto jackets are slowly becoming a go-to for me. Do you have a jacket go-to?
If you saw on snapchat (welchie24), I finally finished decorating our house for fall. I'd been slowly picking pieces up to recreate this and I think it turned out pretty decently although mine is much, much fuller. Aaron was so confused by the desire to make a centerpiece. "Why do we have to have something on the table?" Shake.my.head. Why is it that they just don't get it? 🙂 Once I get my photos edited and sifted through, I will be sharing our fall home touches. It's not a ton, but I always like to see how people decorate for different seasons, so this year I thought I would share too!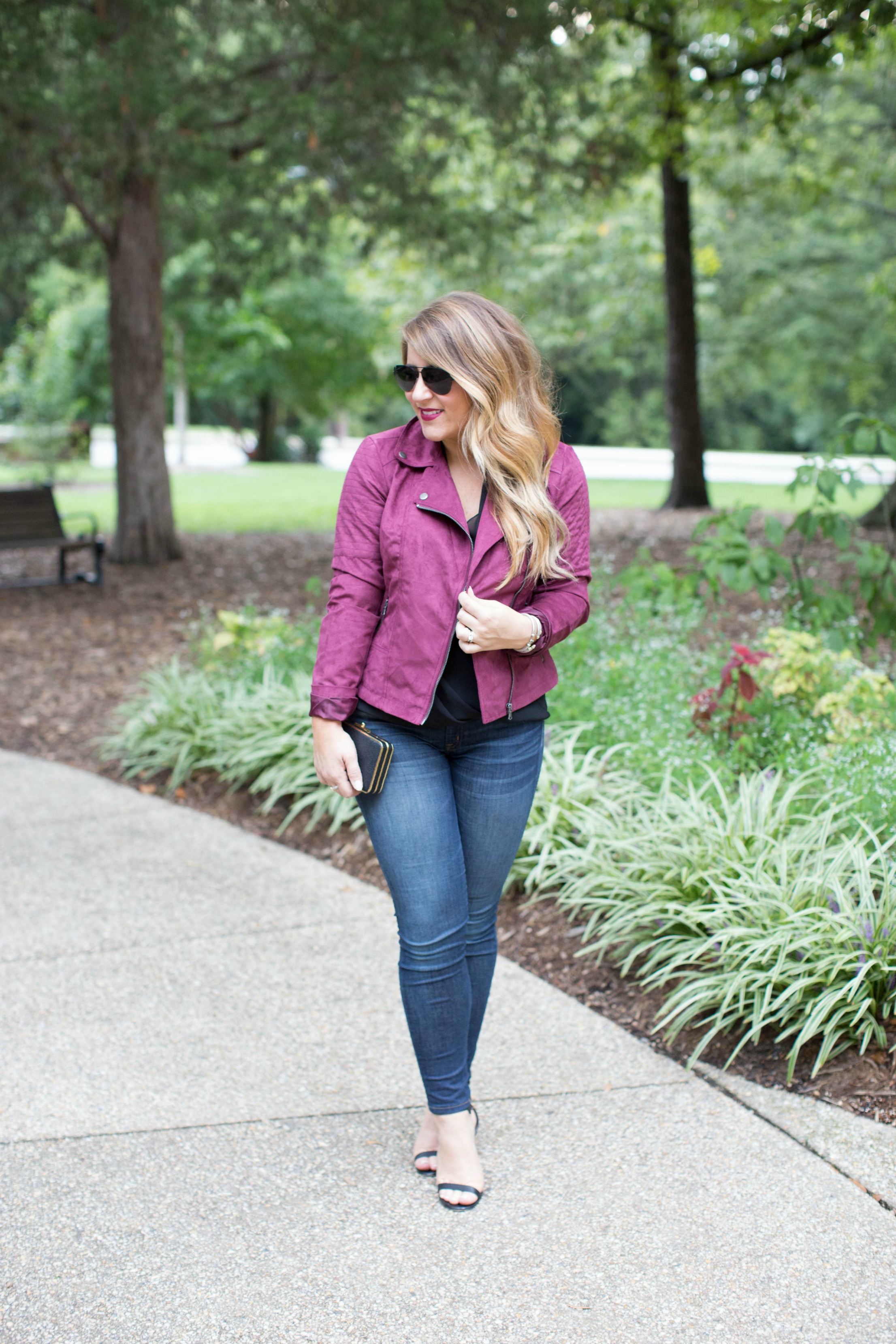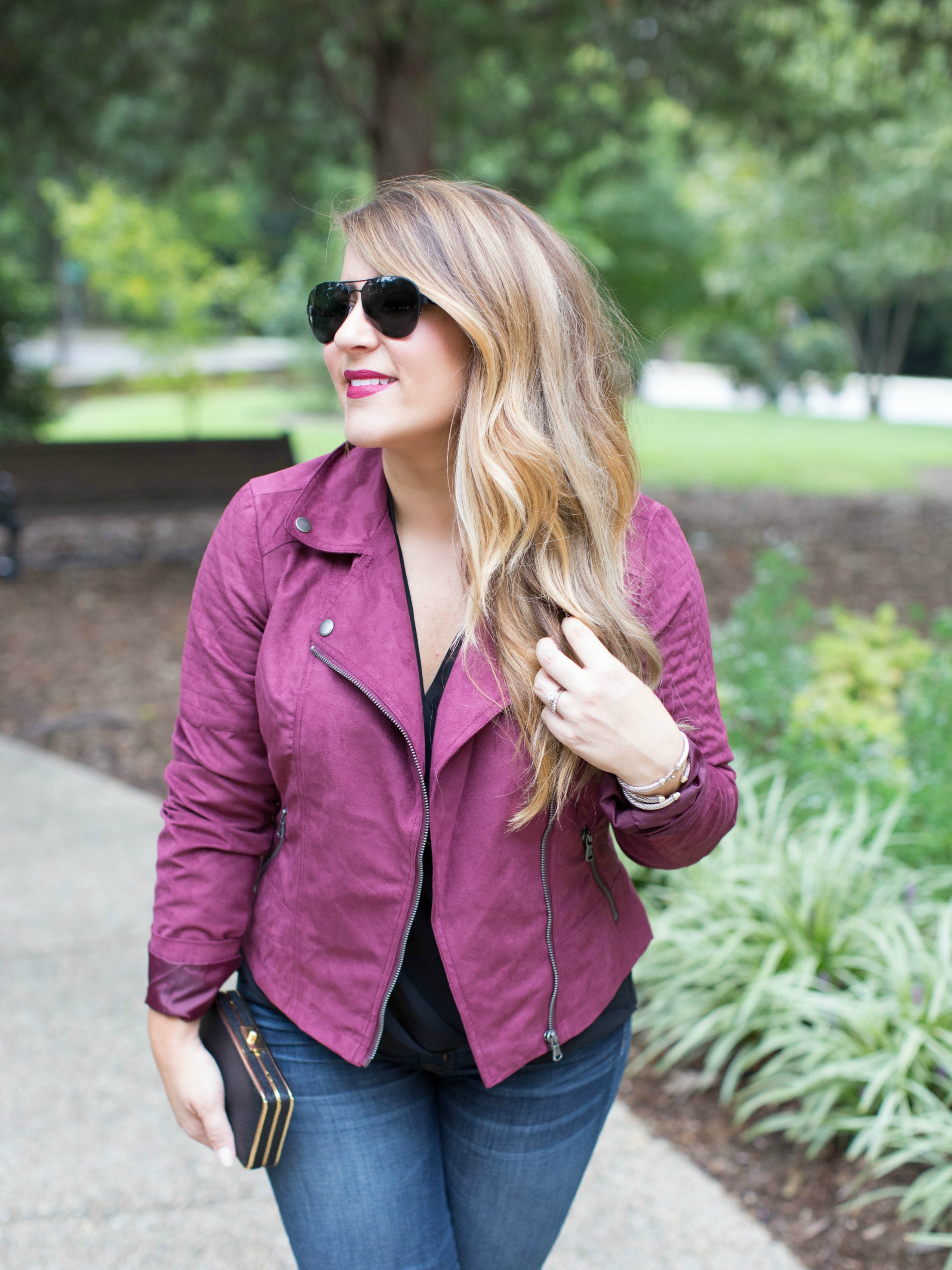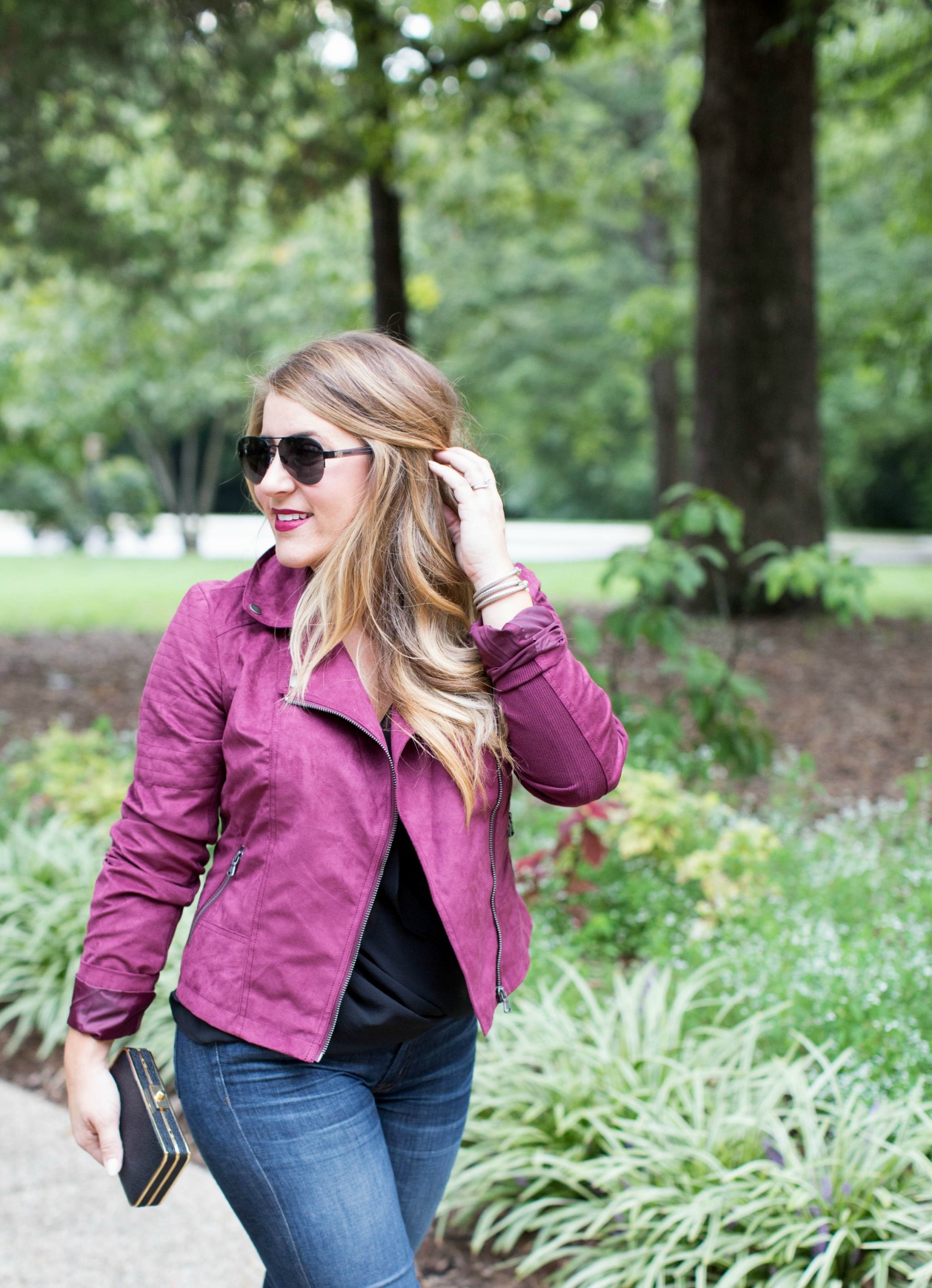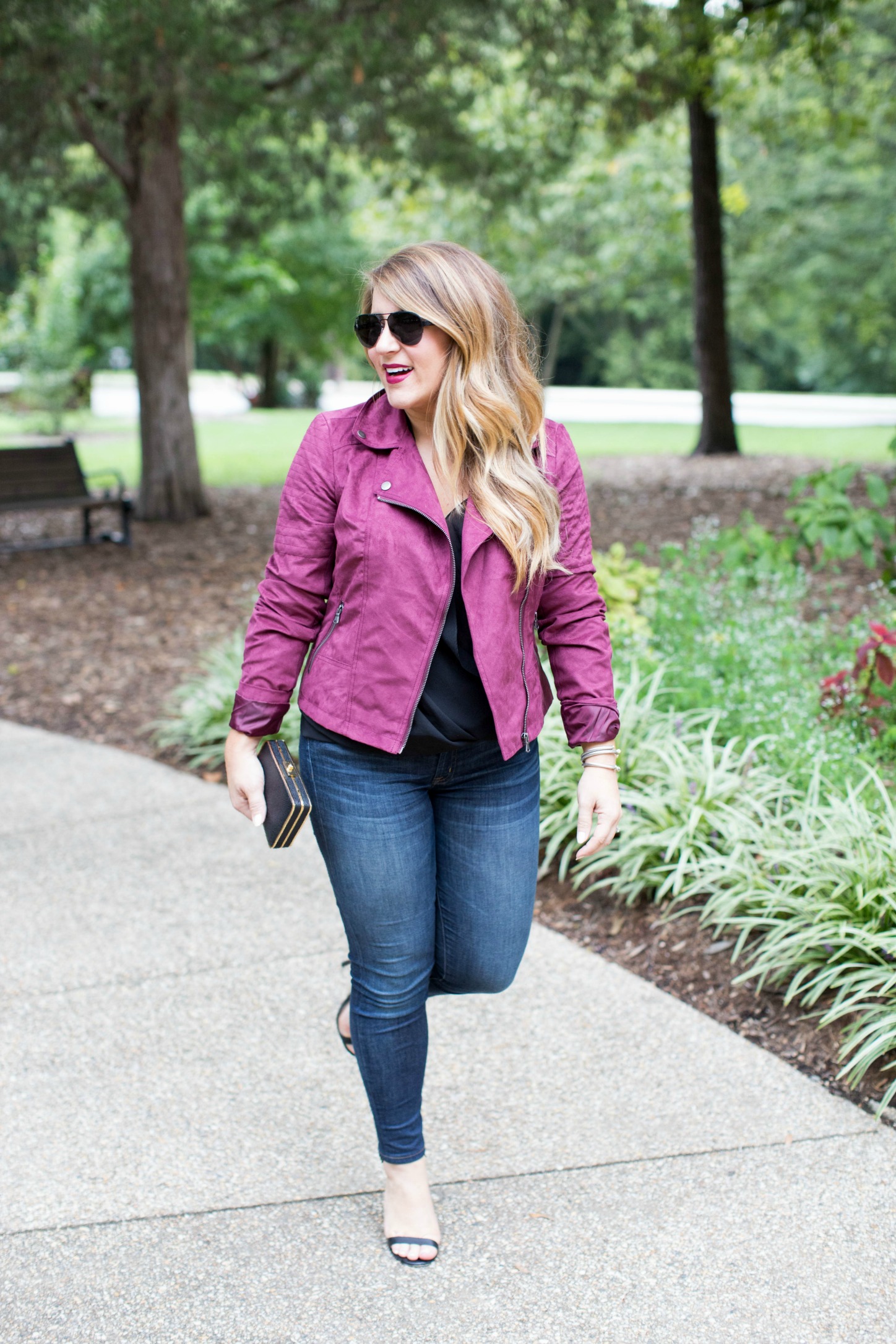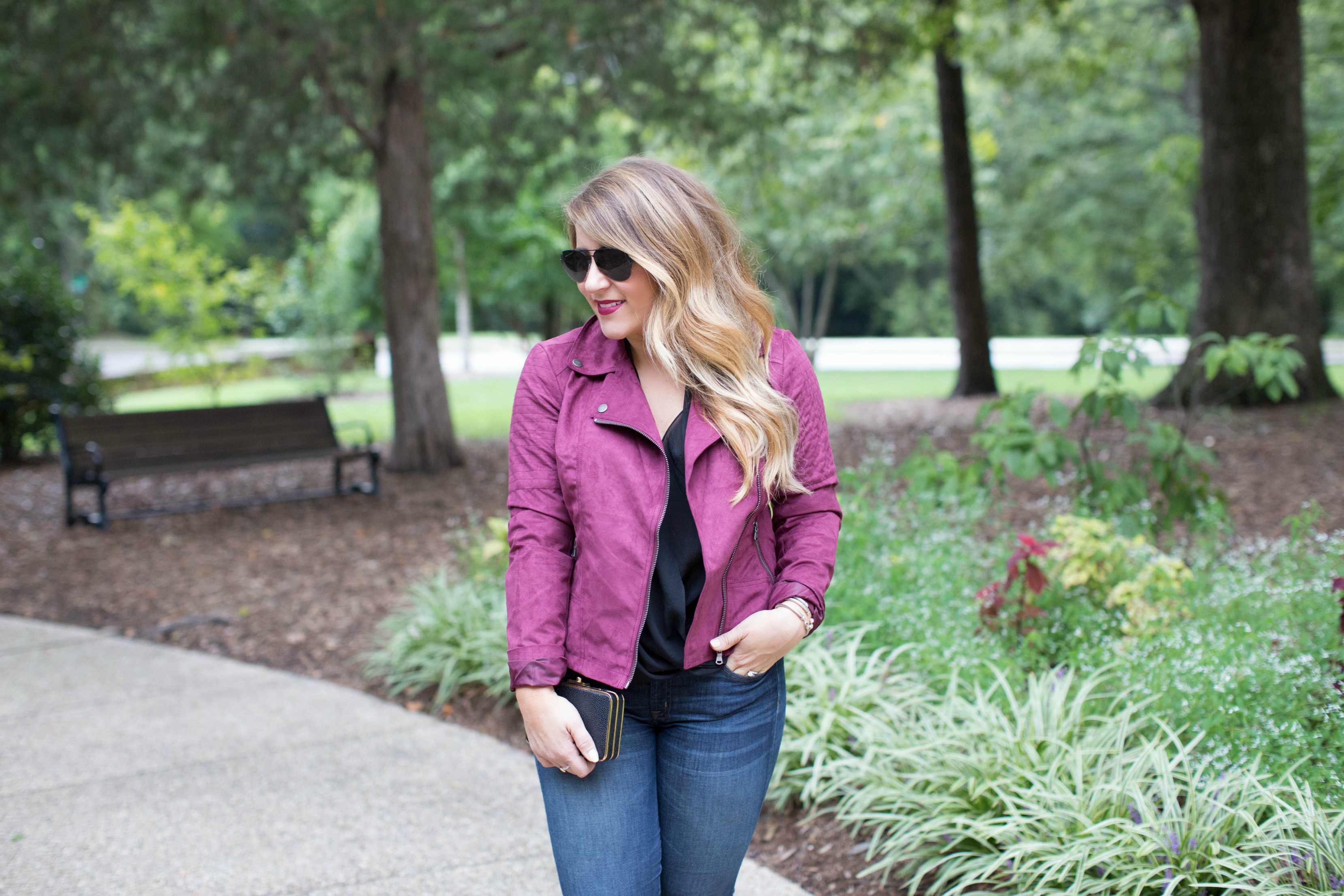 Make sure to pop over here and show some love to my guest post! I'm about to pour the biggest coffee ever because I most definitely need it today!
Have a great one and thank you for reading!