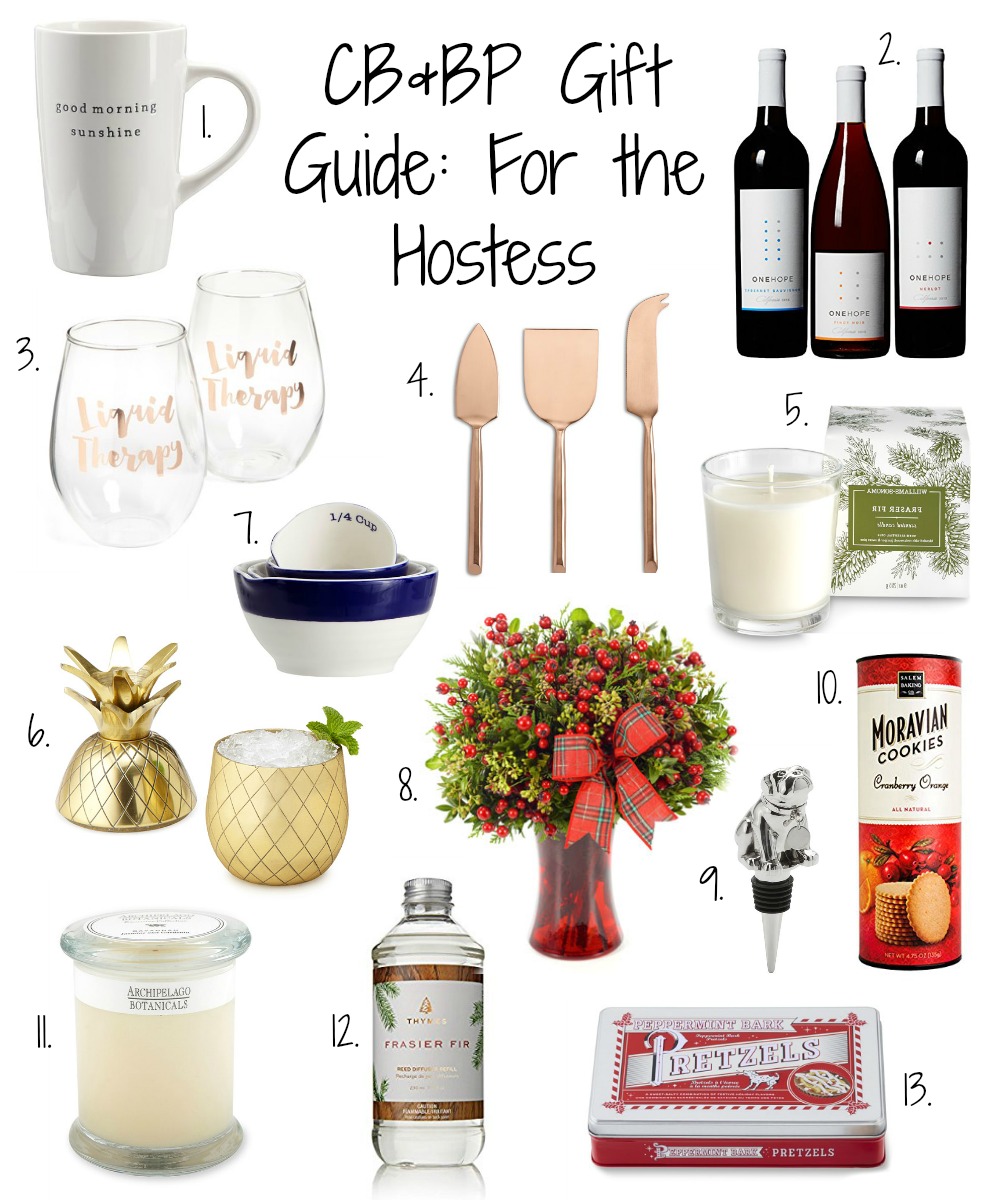 1 / 2 / 3 / 4 / 5 / 6 / 7 / 8 / 9 / 10 / 11 / 12 /13
Thanksgiving is officially next week which means that the holiday sare here and it is officially the kick off of holiday shopping! Since many will be visiting homes of others throughout the next month and a half, I thought it would be best to kick off this year's gift guide series with "Gifts for the Hostess". I live my life by the motto "you should never go to someone's home empty handed" and I think a small happy for a Hostess is a nice gesture. I always appreciate it when someone thinks to bring something if we're hosting because whether people realize it or not, it's a lot of preparation and money. Now, that's not to say you need to spend a fortune. I often only spend $15-20 for these little happys if not less. As someone who has hosted many events, I can honestly say it's never about the price tag, it's the simple gesture and thought.
One of my biggest go-to's is a candle accompanied by a cute matchbook because I think everyone loves candles, but we struggle to spend money on them for ourselves. Am I right? I also always think Coffee Table Books are great, or I love this Cheese Board. When Im purchasing something for a host, I try to think of the person in mind and what he or she would really appreciate. A few other tips I always follow are below:
If you're not sure they drink, stick with something non-alcoholic related to be safe.
Make the presentation pretty. I buy the cellophane bags from Target and always have them on hand. When I have a hostess gift if it fits, I wrap it up with some twine. This can make something as simple as a sleeve of $8.00 Moravian cookies, look really nice.
When all else fails, take some flowers. Honestly, even if you grab a $5.00 bunch, it will be appreciated. The last thing you want to do is show up somewhere empty handed.
The real question is, when do you take one? We don't take them when we're invited over sporadically for "the game, a beer, etc." But if the event is organized like dinner, a party, etc. and you know your host is spending money on the event, I always take one to be safe.
Do you take them?
Also, you may notice that Favorites Lately isn't up today. Since it's such a busy time of the year, and I have some amazing content lined up for y'all this season, I've decided to save some room in my content calendar and offer a new gift guide each Friday (and maybe some other days too!). Favorites Lately is one of my favorite posts to put together, so it will be back, don't worry!
Have a great weekend friends, it's almost Christmas music time!
XX