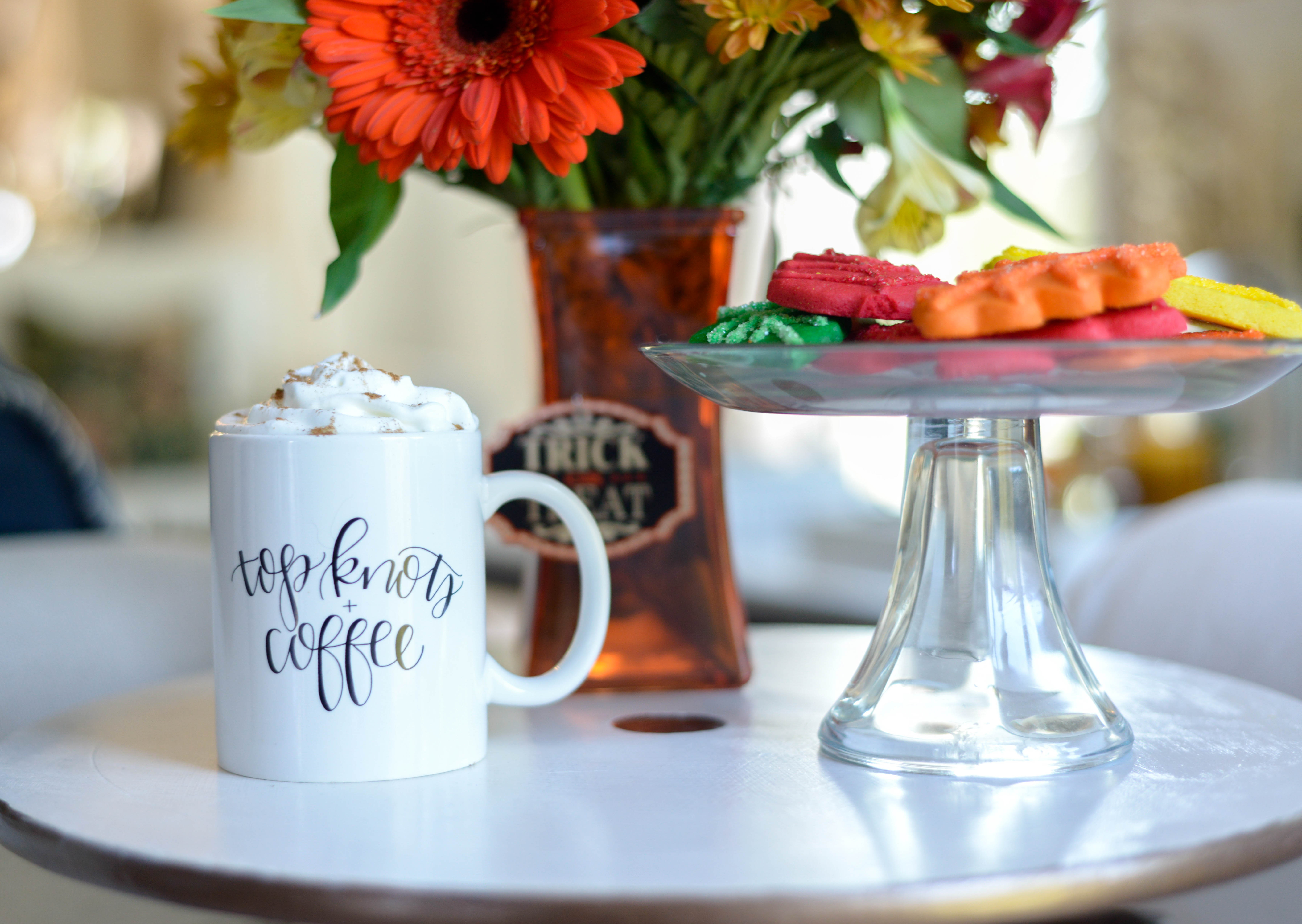 Mug / Sweater (so cute in the back) / Bracelets / Flowers & Cookies
So this post was SUPPOSED to go live on Monday, but life happened and I never wrote the text. Life goes on, and thanks for sticking with me through it. The good news is that I have an awesome/delicious recipe today to share. You know when the PSL come out and everyone goes crazy? Well, this homemade PSL is better than Starbucks, I assure you. Did you know that pumpkin isn't really even in those things? (or so I hear)… This one actually has pumpkin in it and is all the fall goodness you need until Starbucks red cups come out. 🙂
I followed this recipe but I didn't even use the sugar because I felt like it was flavored/sweet enough. I have to say, I have been obsessed with our Nespresso machine for awhile now, but when we got our milk frother, it was a total game changer. You can froth milk on a stove or in the microwave and make a delicious latte, but the frother definitely makes it easier. We have been so pleased with out Nespresso machine, it's a big expense at first, but I think 100% worth it (and would make an awesome Christmas gift!).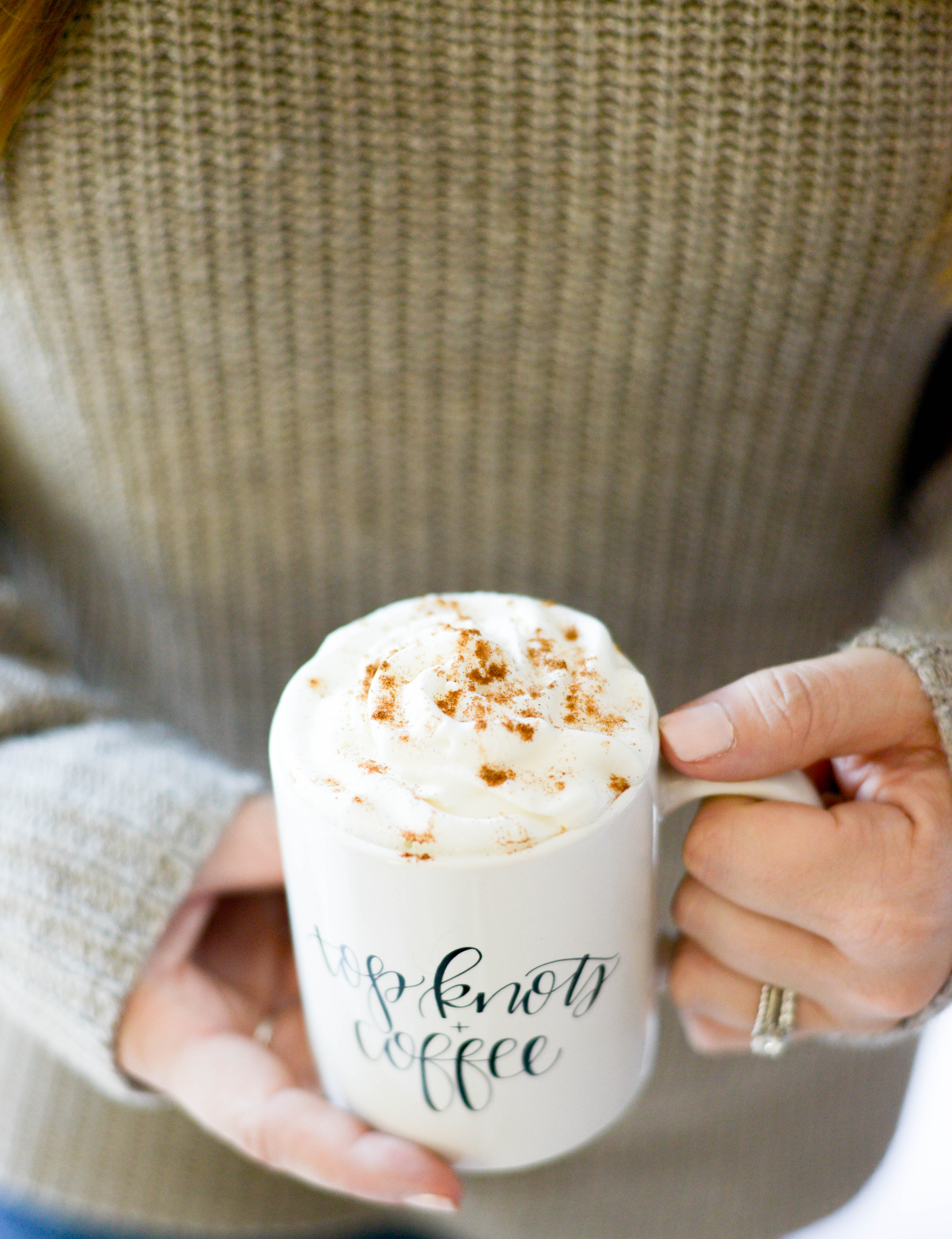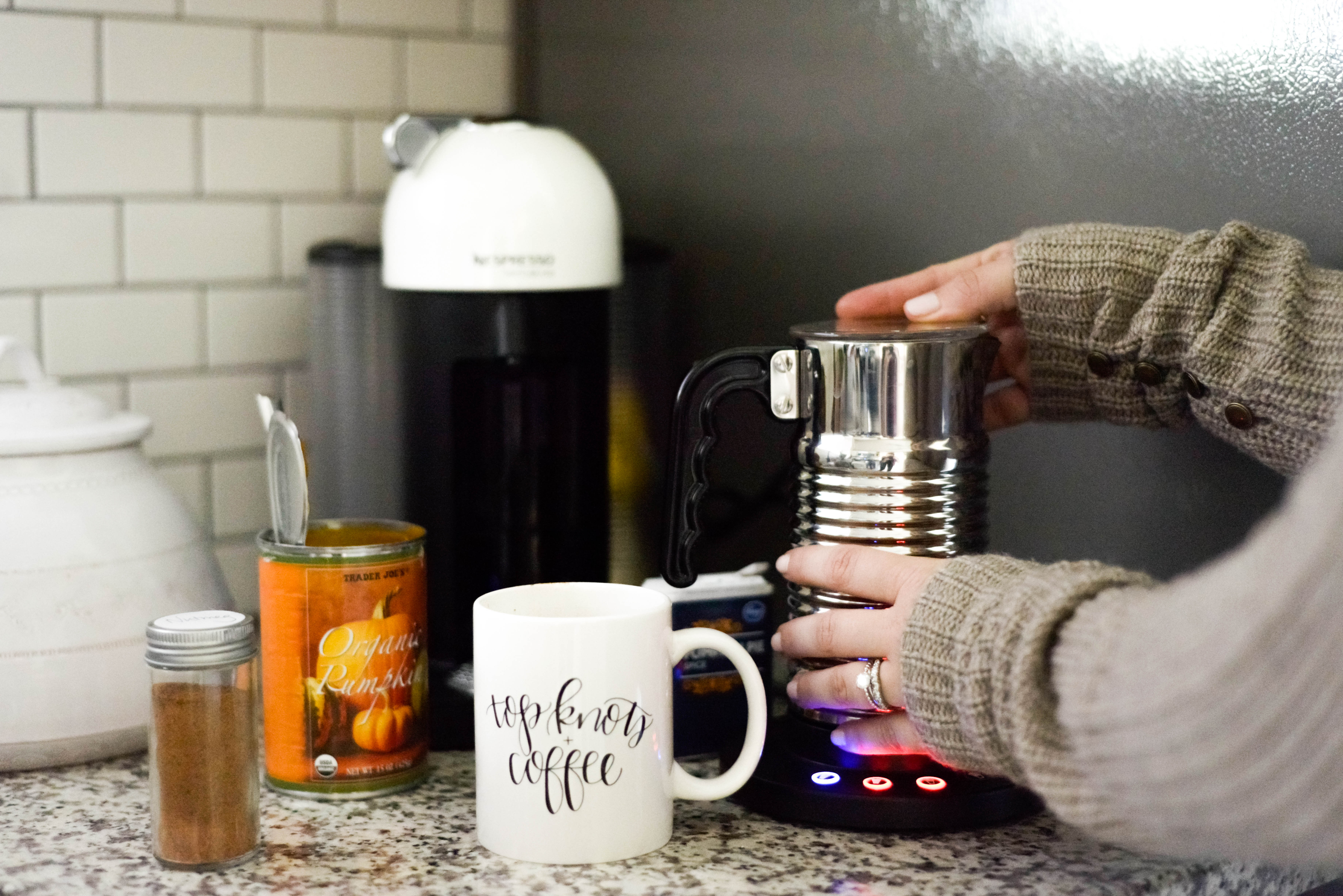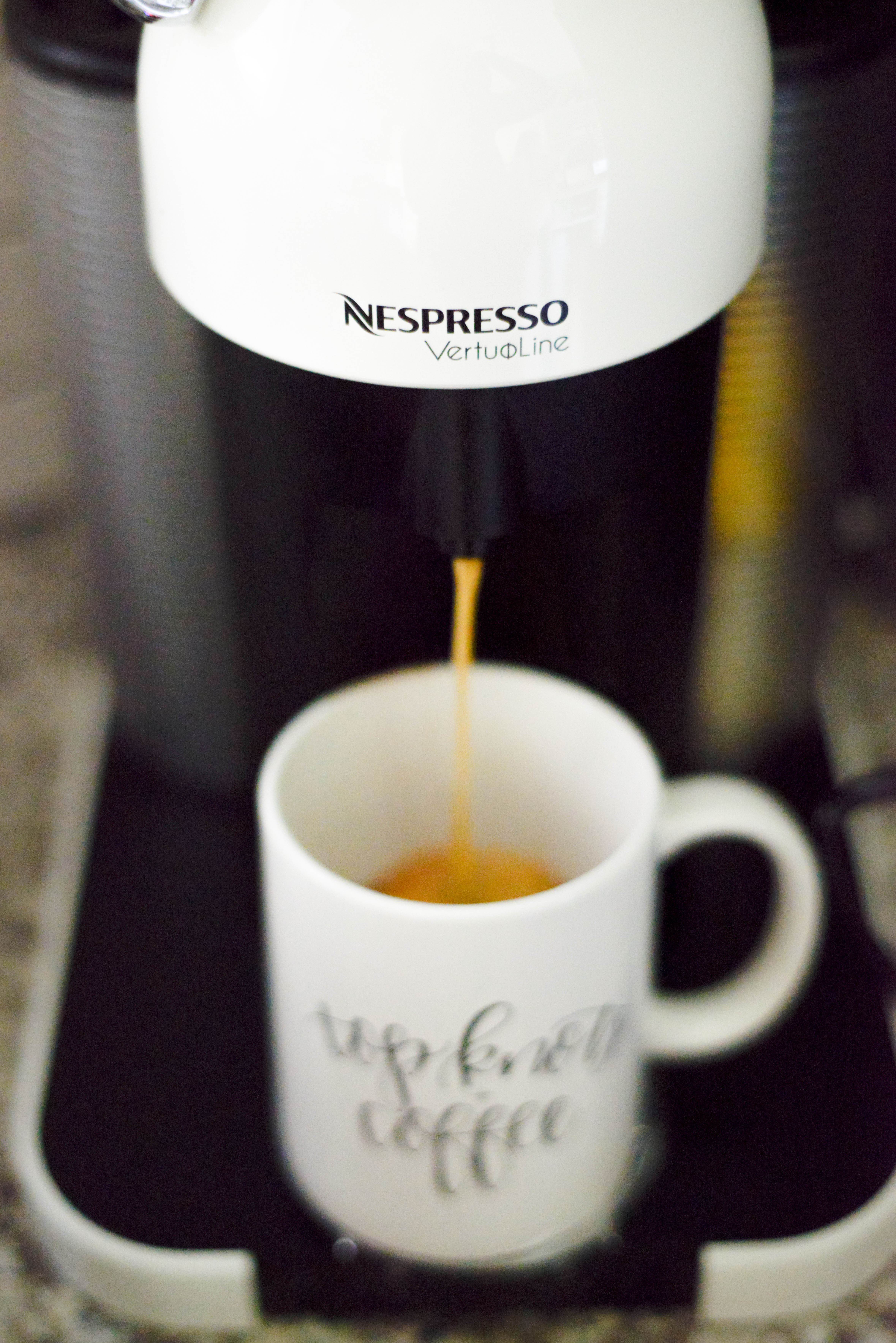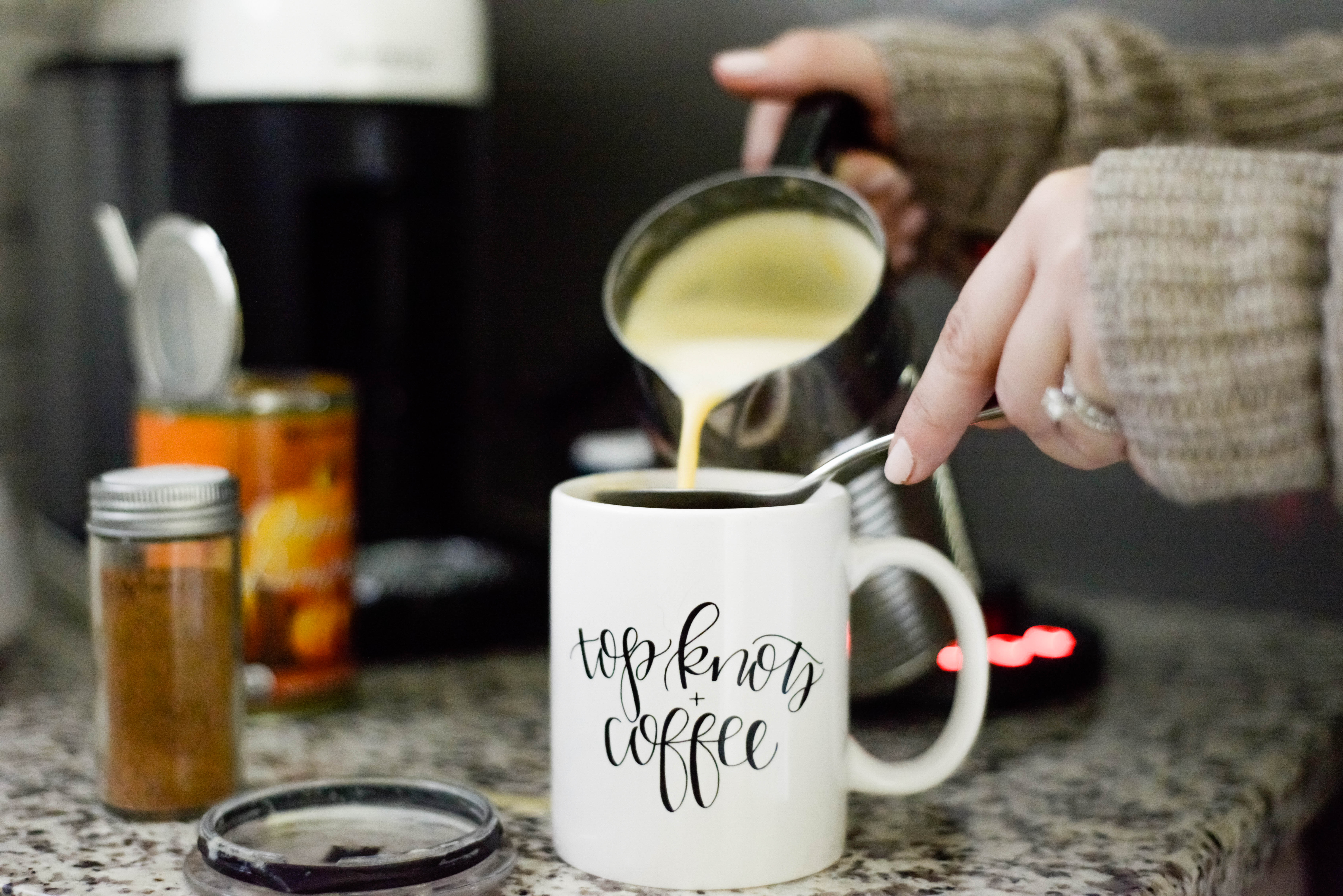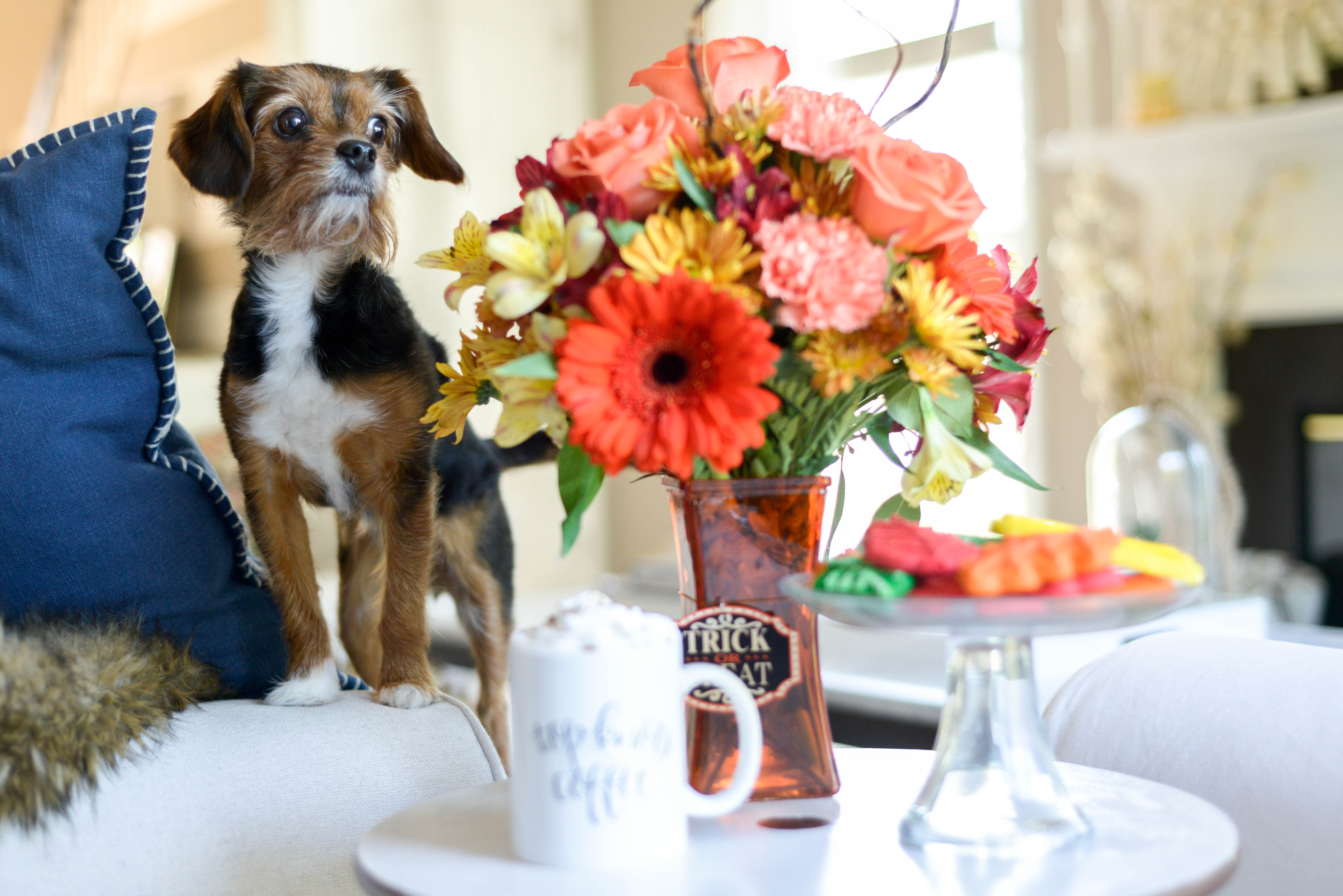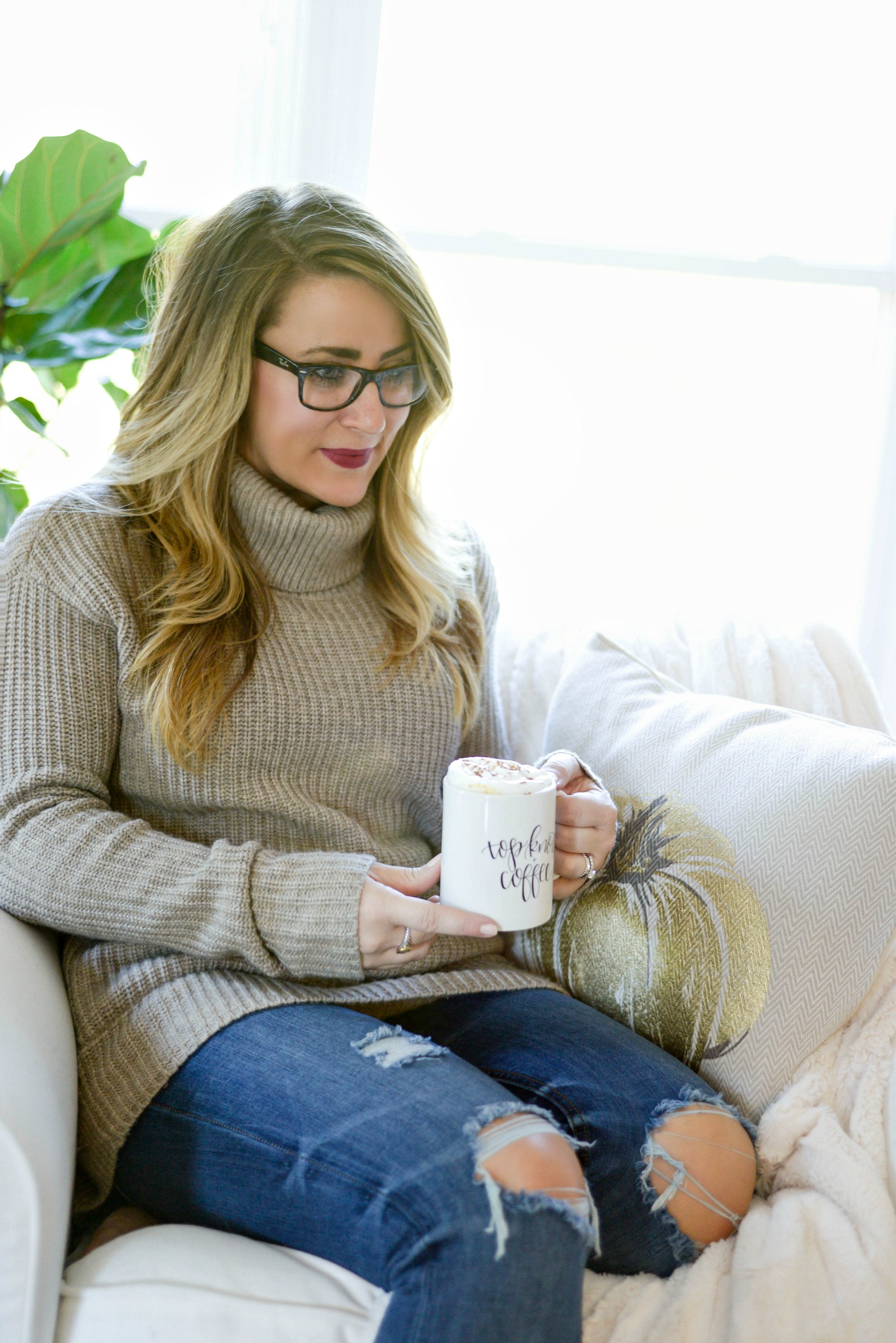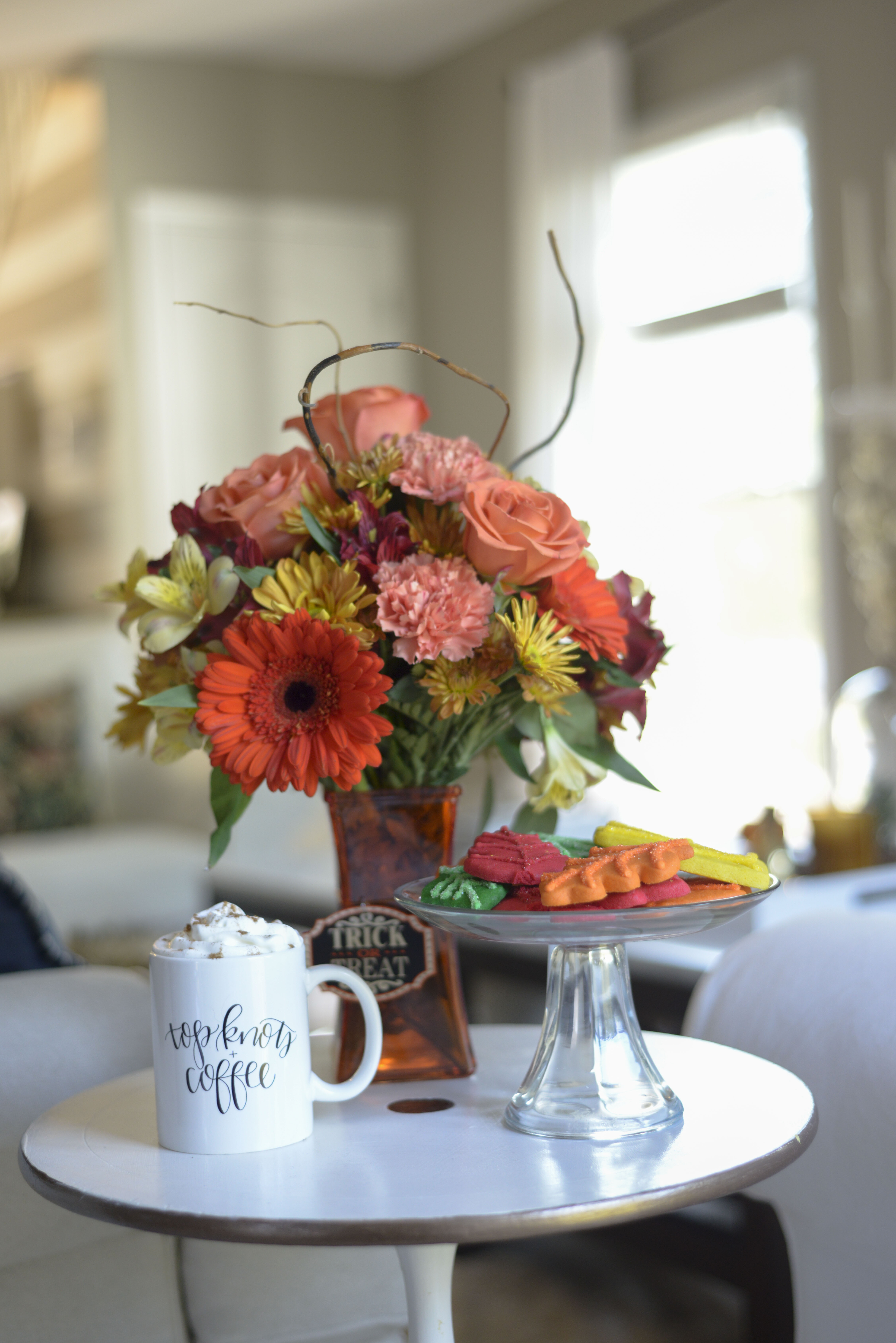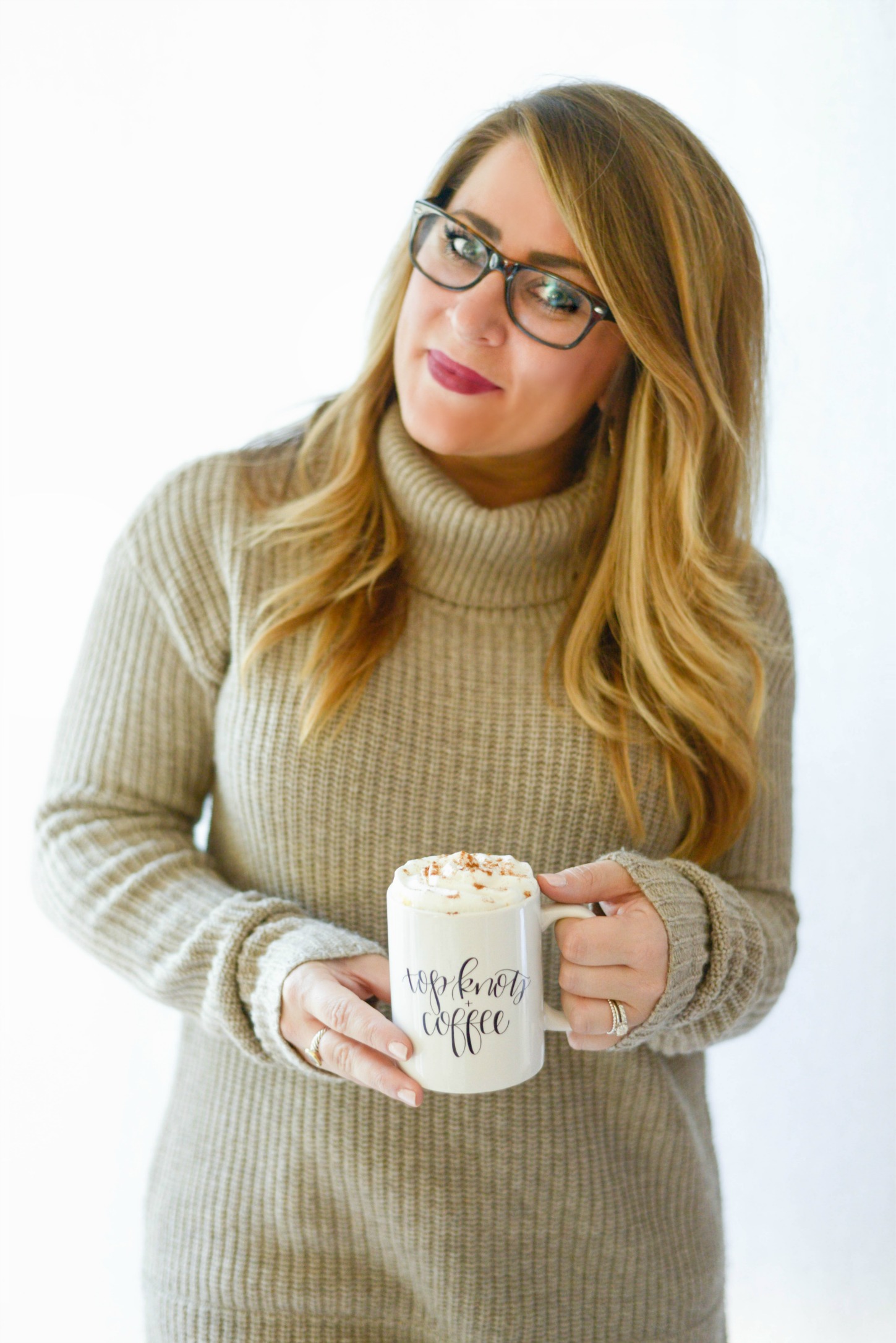 So please excuse the Halloween decor, although, it's actually still up at our house, so yea. Did you take yours down yet? I'll be out of town this weekend, so ours will be up for a few more days, but I'm struggling on if I should keep the pumpkin vibe going, or bite the bullet and succumb to Christmas.  We do not endorse surpassing Thanksgiving- I think it's such an important holiday to give thanks for what we have in this life but since we are typically gone one week of December to head back home with family, I just like to enjoy the decor a little longer. Two years ago I decorated for Christmas early, but still had a full Thanksgiving meal for famly and friends. I do have one rule though, no Christmas tree until the day after. 🙂
What are your thoughts on decorating for Christmas in November?