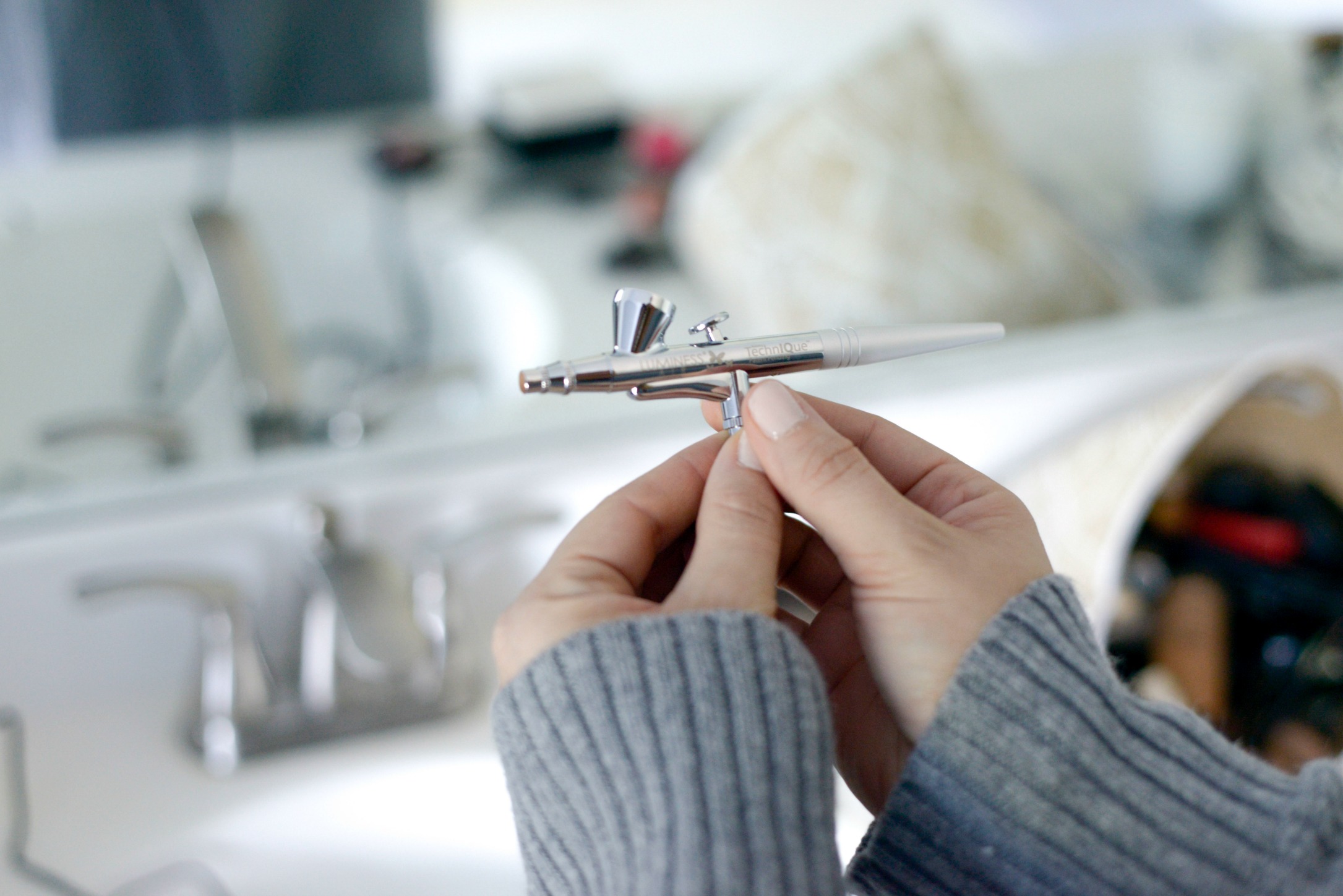 When Aaron and I got married, I opted to get my makeup done professionally because I wanted it to last all day (who doesn't?). I remember my makeup artist explaining the benefits of airbrush makeup and since it was my wedding day, I figured "go big or go home." To be honest, I never really expected to fall in love with airbrush makeup, but I will admit, that airbrush foundation lasted throughout the day and well into the night. I never really thought about buying my own system until I stumbled upon Luminess Air and realized that I could actually afford one – total game changer you guys. I've not only been using it for weekend wear, but even my five minute face throughout the week. And, since I hate washing my makeup brushes, it means one less brush to wash (the dreaded foundation brush), which is always so, so gross. The Luminess Air Legend Airbrush System is easy to clean and keep the mess at bay, contrary to what you'd think.
I love experimenting with makeup and doing the whole "shebang" during the weekend, but I have to admit, when I'm out running errands, or even at work throughout the week, the last thing I want to do is spend 35 minutes doing my makeup. So today I wanted to share my five minute face with y'all which literally takes 5 minutes and sometimes less.
0-120 seconds: for starters, I always keep my Luminess System on my vanity where it's accessible. As soon as my moisturizer dries I use a few drops (the manual recommends a #) of my foundation color and am ready to roll. Application is easy, smooth, even and just beautiful. On days that I'm running out the door, I don't even use bronzer because the finish is clean and smooth.
Minute 1:30-2: While my foundation dries, I fill in my brows with this and this brush, if needed I may add a few strokes with a pencil, but typically I don't. I love this product and I swear by it. Please don't neglect your brown, they are such an important feature!
Minute 2-3: I use an under eye concealer (this) and blend with a beauty blender and then a touch of blush.
Minute 3-4:30: Next is a wisp of black eyeliner (smudged) and then mascara.
Last 30 seconds: Lipstick of course! This is my favorite in "D is for Danger".
Voila. Get those errands done!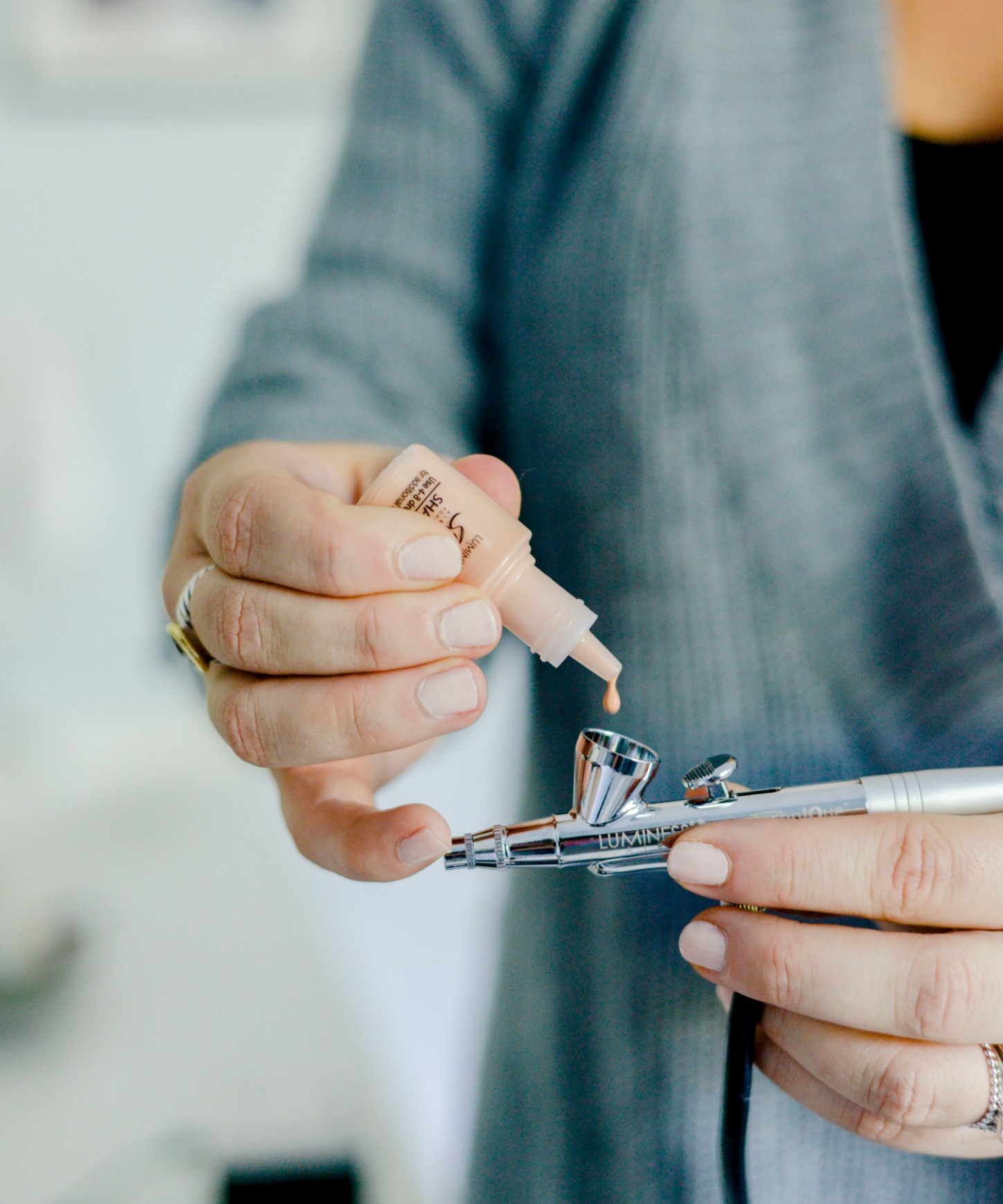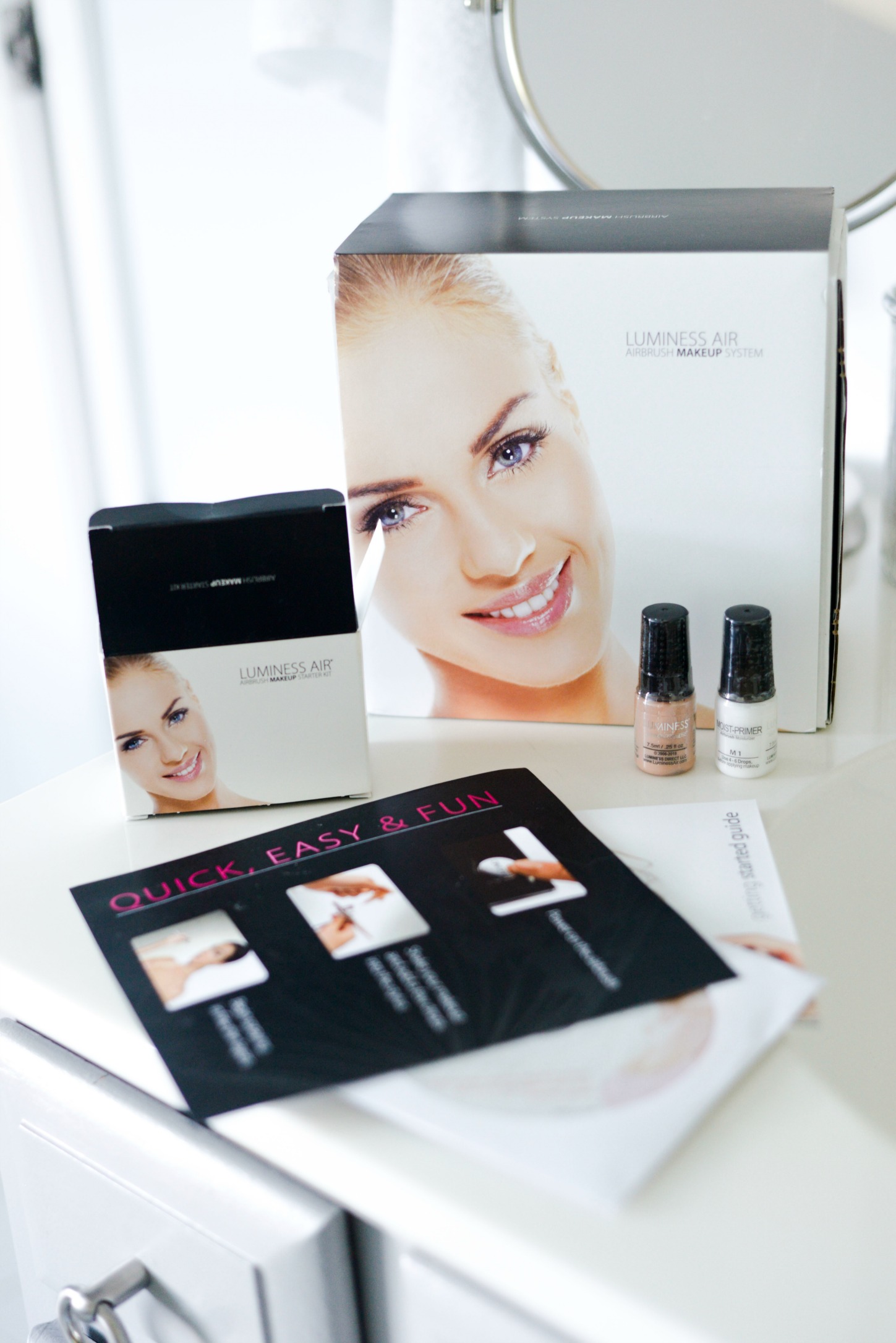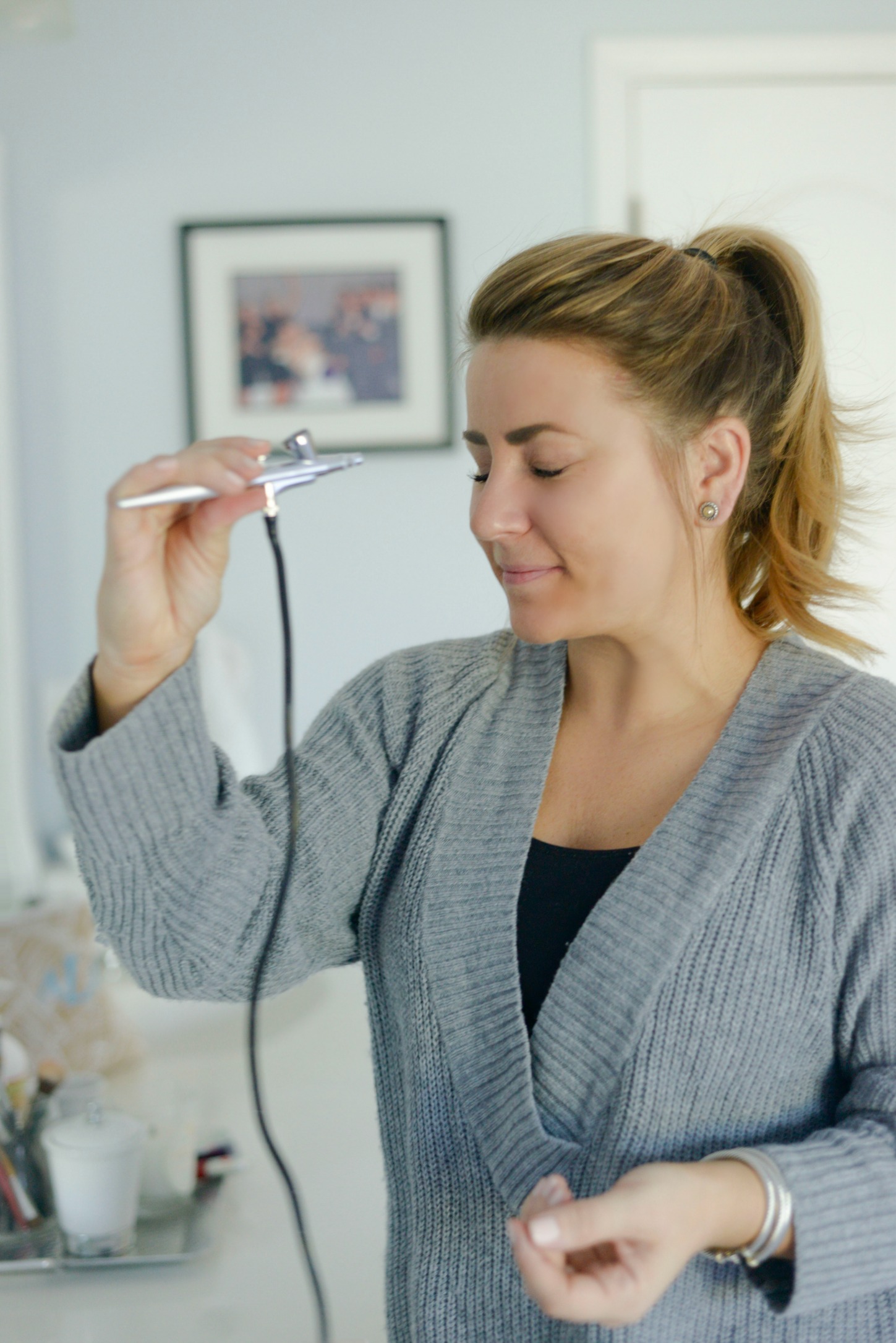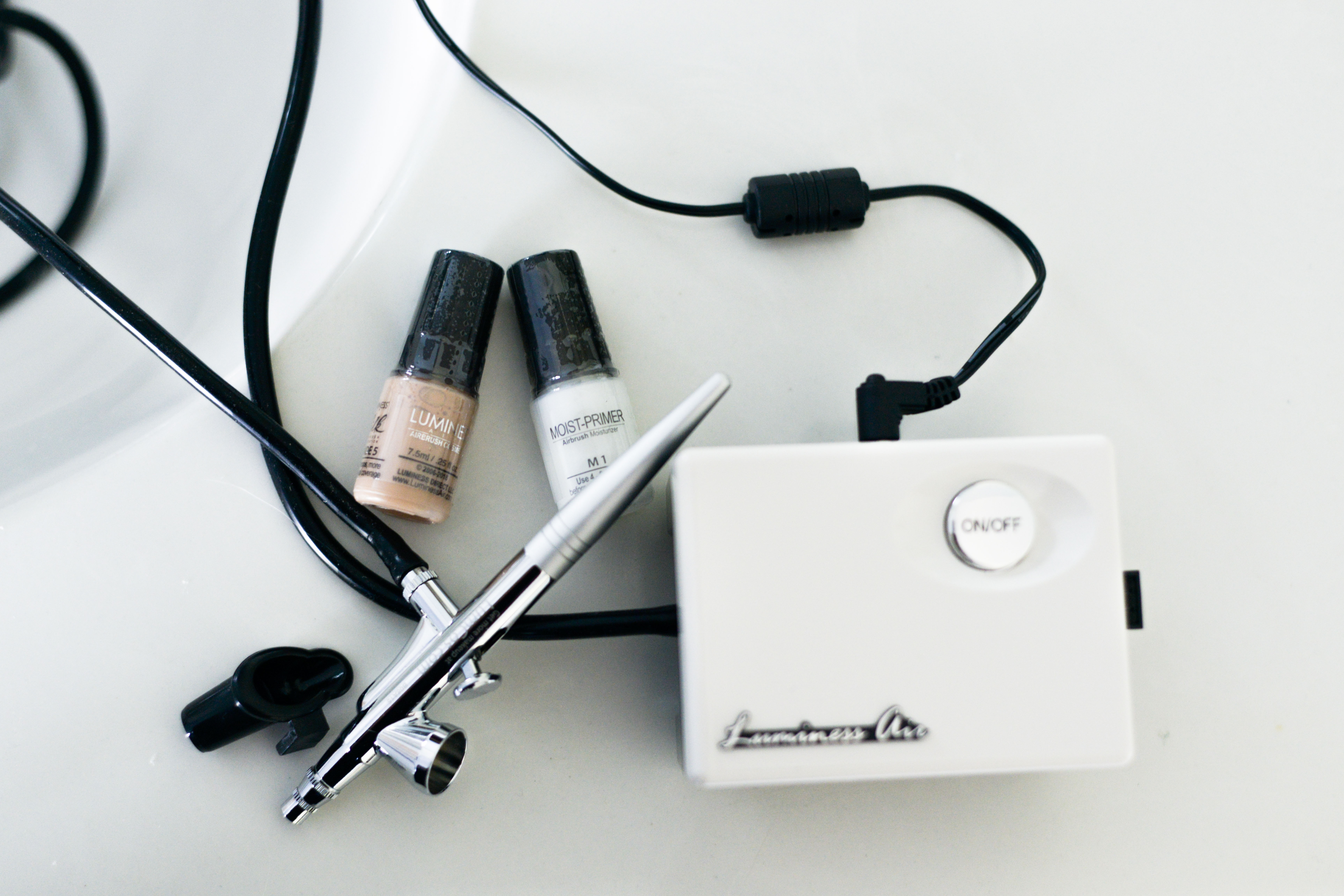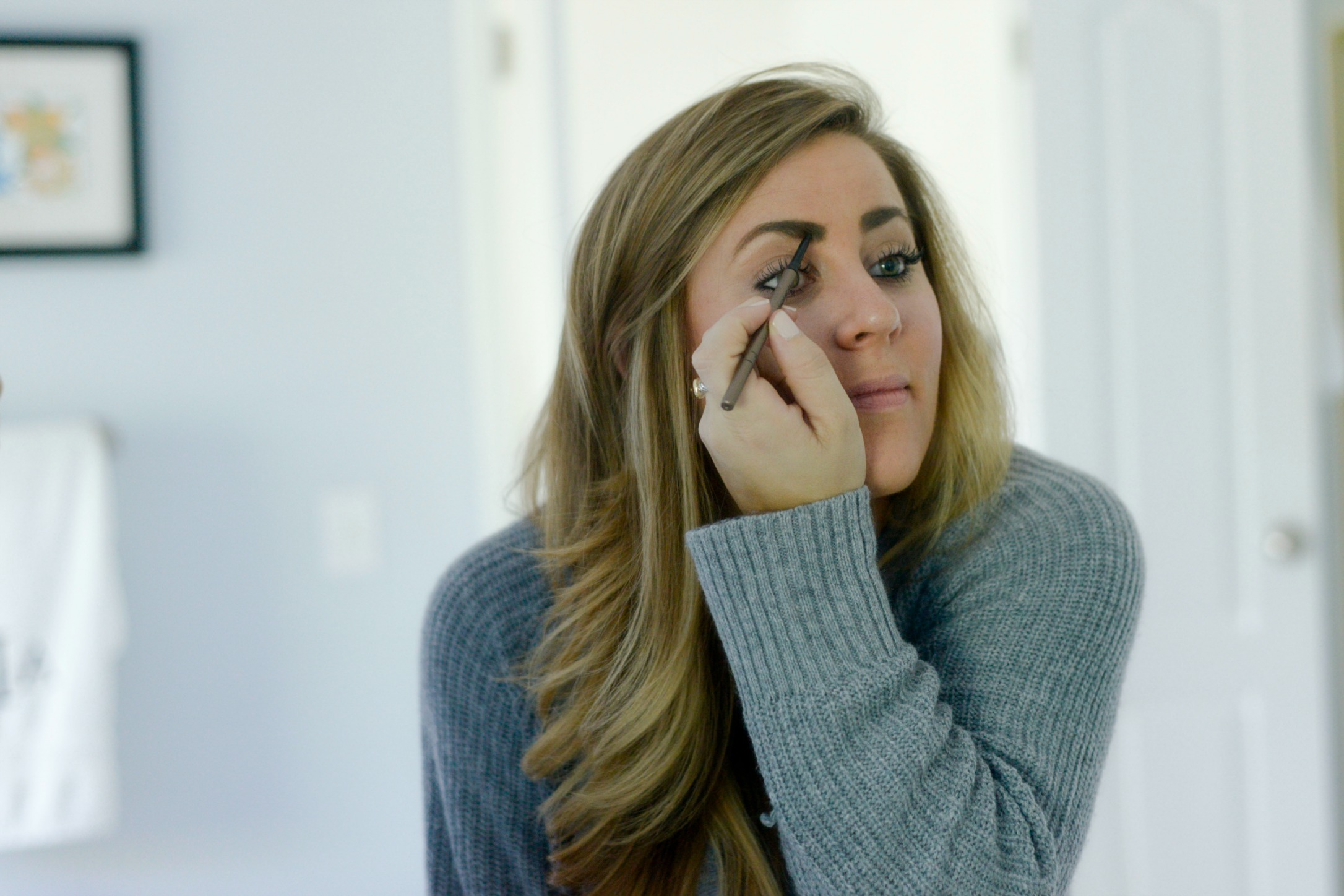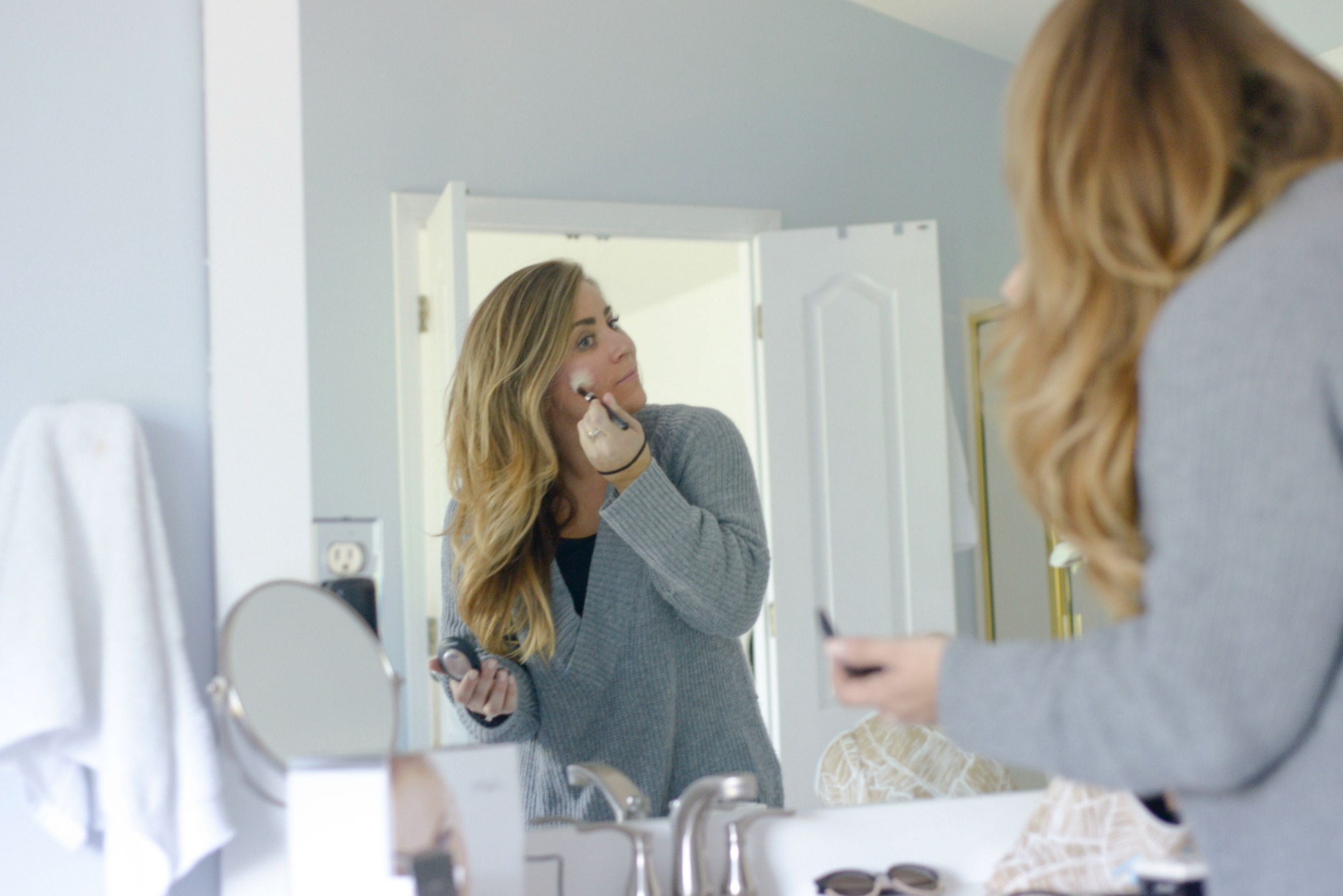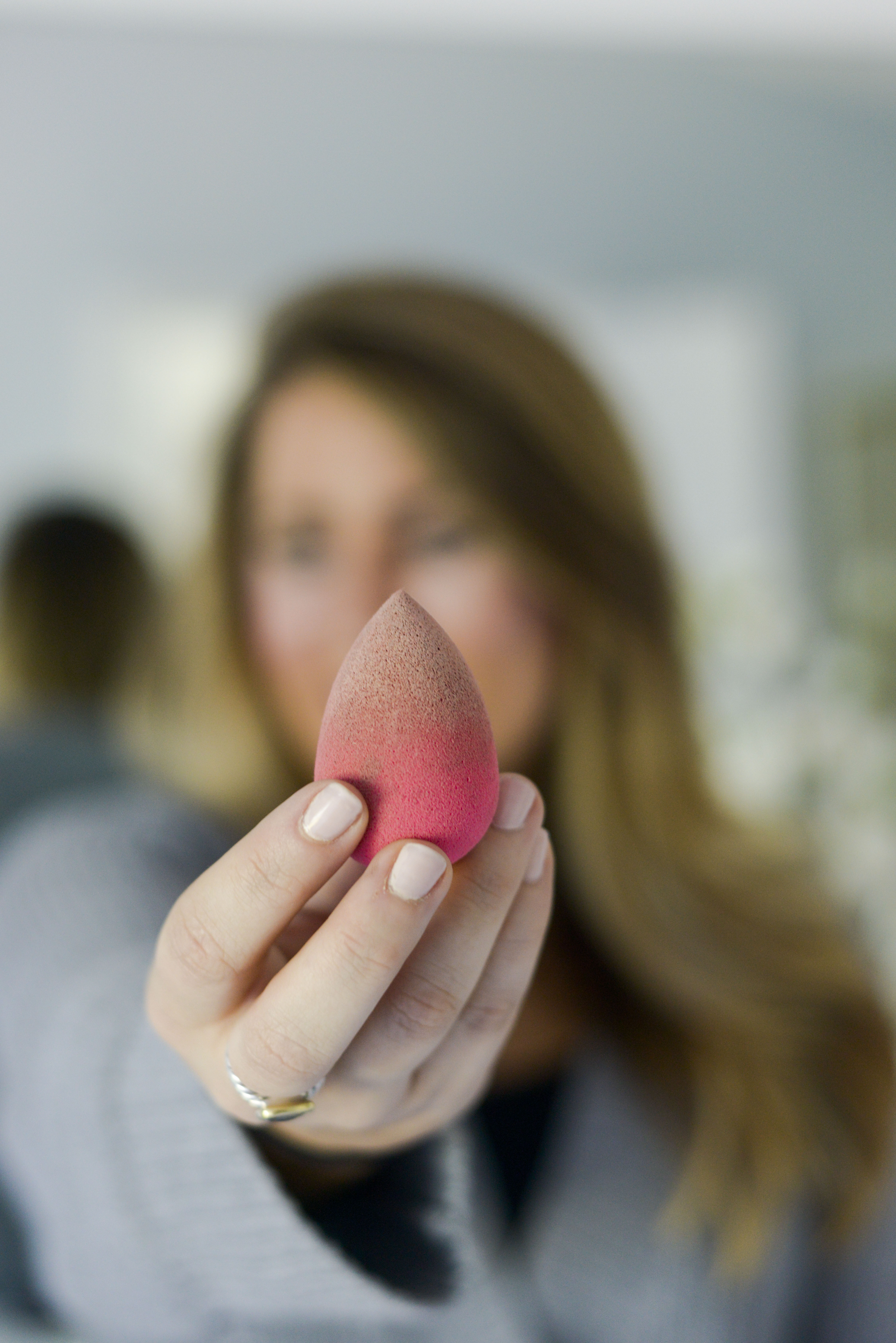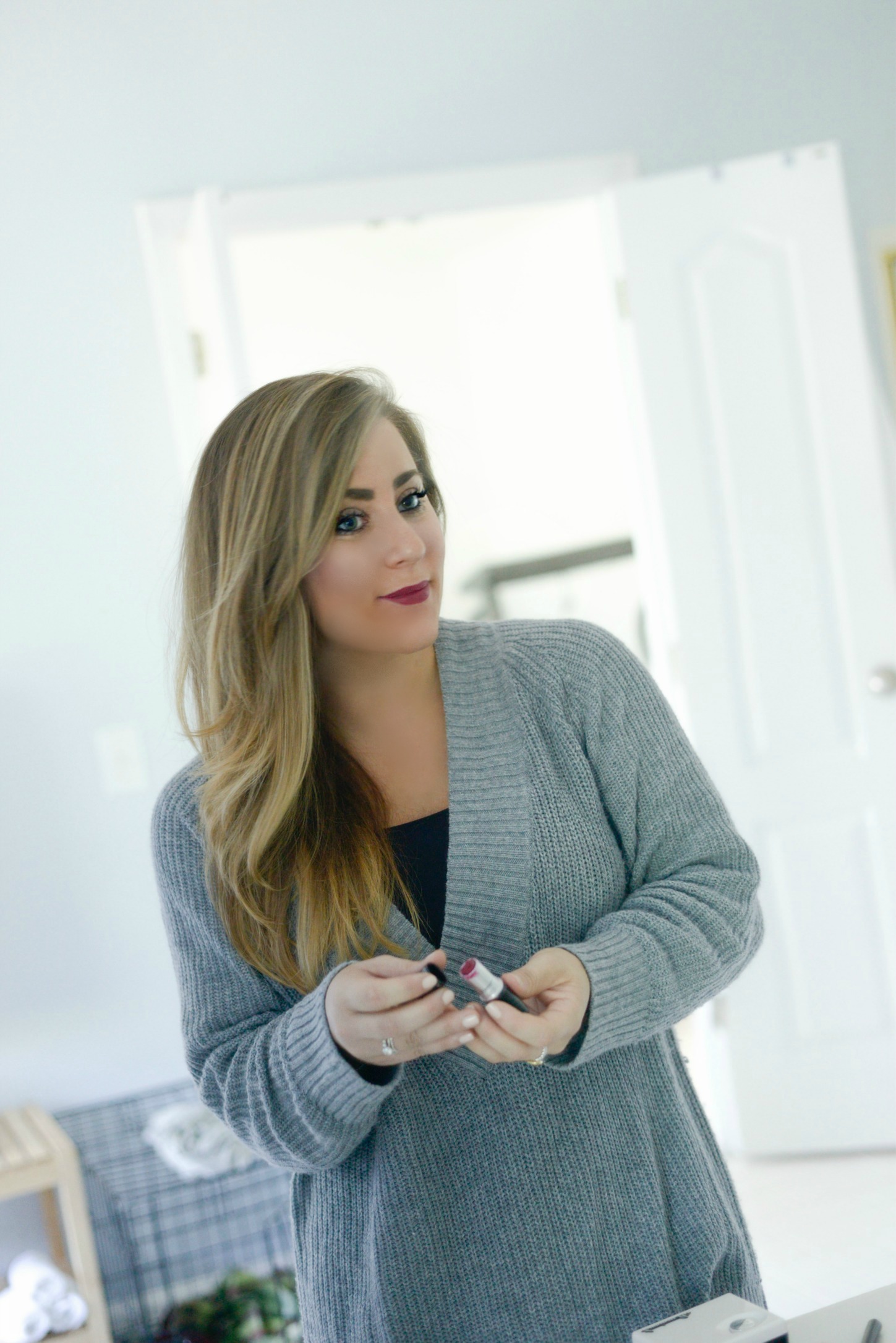 This system is hands down amazing, not messy and it's small enough to be stored anywhere. It's easy to use instructions are so simple and while it seems like the foundation bottles are little, you use so much less than you would think and it lasts a long time (way longer than foundation I buy)!
If you're not sure what color to buy, no worries. The ordering process on the website guides you through choosing skin tone colors and the starter kit includes airbrush silk foundation, bronzer, primer, highlighter, and blush, so you should have plenty to play with for your first try and after that, it's just a matter of getting your "sweep" down (I do recommend practicing without makeup and just air before adding foundation). When I am doing a full blown makeup face, I love using the bronzer and blushes that come as well, but for my five minute face, I go sans bronzer because I think the makeup has a nice color on it's own. If you have a makeup lover in your life, I think this could be an amazing gift, or you know…treat 'yo self!
Thanks for reading friends and have a great day!
This post is sponsored by Luminess Air, but all opinions and experiences are my own. Thank you for supporting the brands that make CB&BP possible.