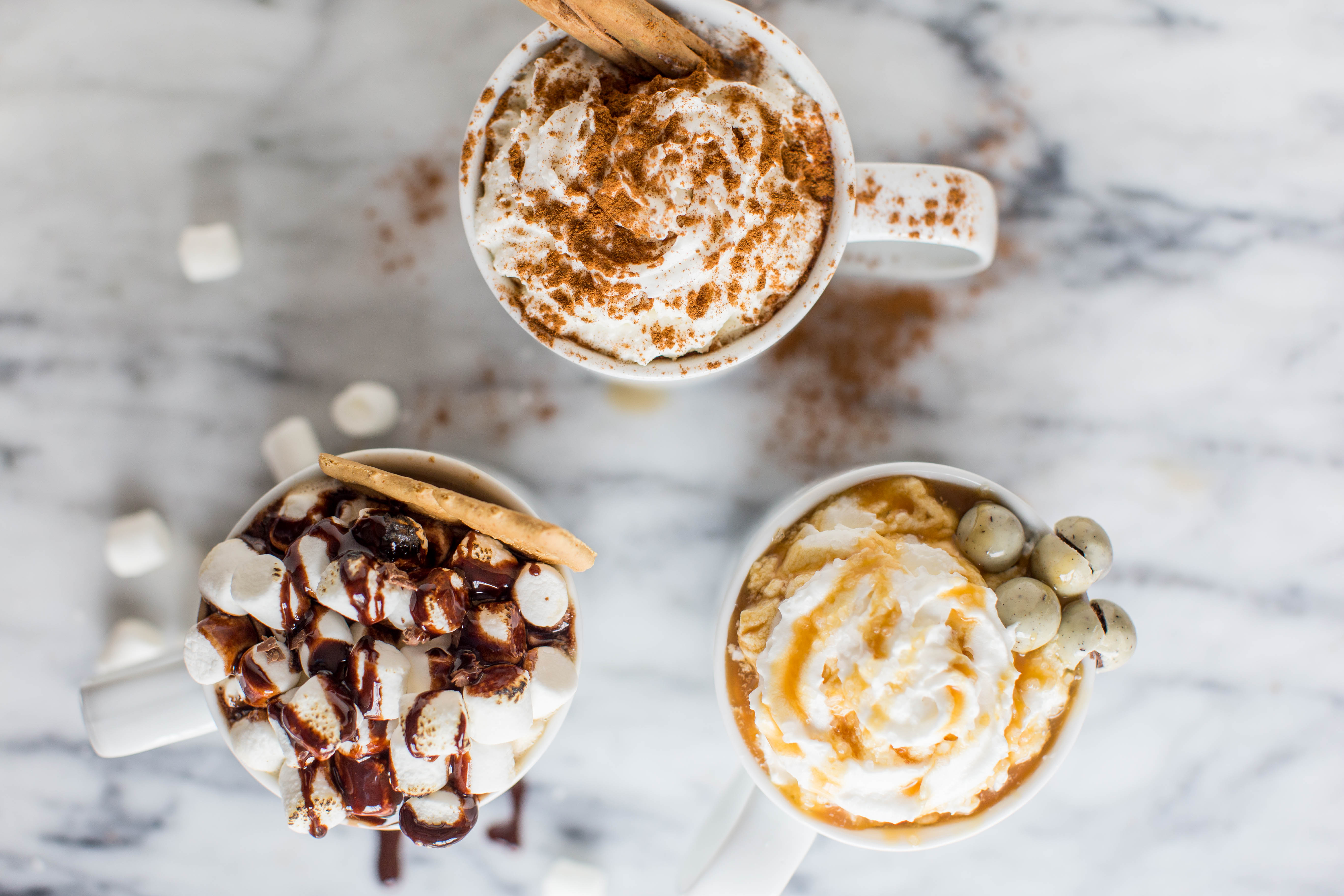 I was thinking this past Monday how crazy it is that the holiday season is already almost over. I hate to admit it, but I'm always a little sad after Christmas, Hanukkah and NYE because I truly love the season and what it means for human kind. We're all a little nicer, generous, patient, etc, so once it's over, it just seems a little….well, sad.
There is a lot of prep that goes into the season, so come January 1 this year, I've decided that I'm going to look ahead and UP! For starters, you know what's coming at the beginning of 2017?! Awards season! If you can't dress in sparkles and sequins come January 1, at least celebrities can, right? And since awards shows always fall on Sunday night, it's hard to drink champagne all evening or even spend hours upon hours planning, am I right? So today, I've teamed up with Hills Bros Cappuccino to bring you three Cappuccino Recipes to spruce up your coffee this awards season and best part of all, the K Cups provide the delicious base, while you still win the award for best coffee. Thanks to flavors that come in French Vanilla, Double Mocha, English Toffee and Salted Caramel, you seem #sofancy without all the extra effort. The best part is that you have only 2.1 mg per serving of caffeine compared to coffee, so you can stay up late to watch the award for Best Actor/Actress Award without counting sheep later in bed wide awake. Pair them with your favorite desserts and you're ready for the Globes!

With that in mind, today, I wanted to share three easy ways to take these delicious K-Cups from early morning routine, to viewing party fabulous.
S'mores it up. I added marshmallows, shaved chocolate, chocolate drizzle and graham crackers to french vanilla Hills Bros. Who doesn't love S'mores. We use this torch which is less than $25.
Cinnamon Vanilla. Once again, the base I used was french vanilla, but adding a touch of cinnamon, whipped cream and a cinnamon stick is perfection!
Salted Caramel. My personal favorite, who doesn't love sweet and salty. I added whipped cream, then drizzled with caramel sauce and added sea salt. And since we had some caramels laying around, I added a few for extra tasty goodness- caramel candies would obviously be amazing too!
Adding all of these to a cappuccino buffet or coffee bar would be an amazing way to not only ring in the New Year, but ring in those new awards winners!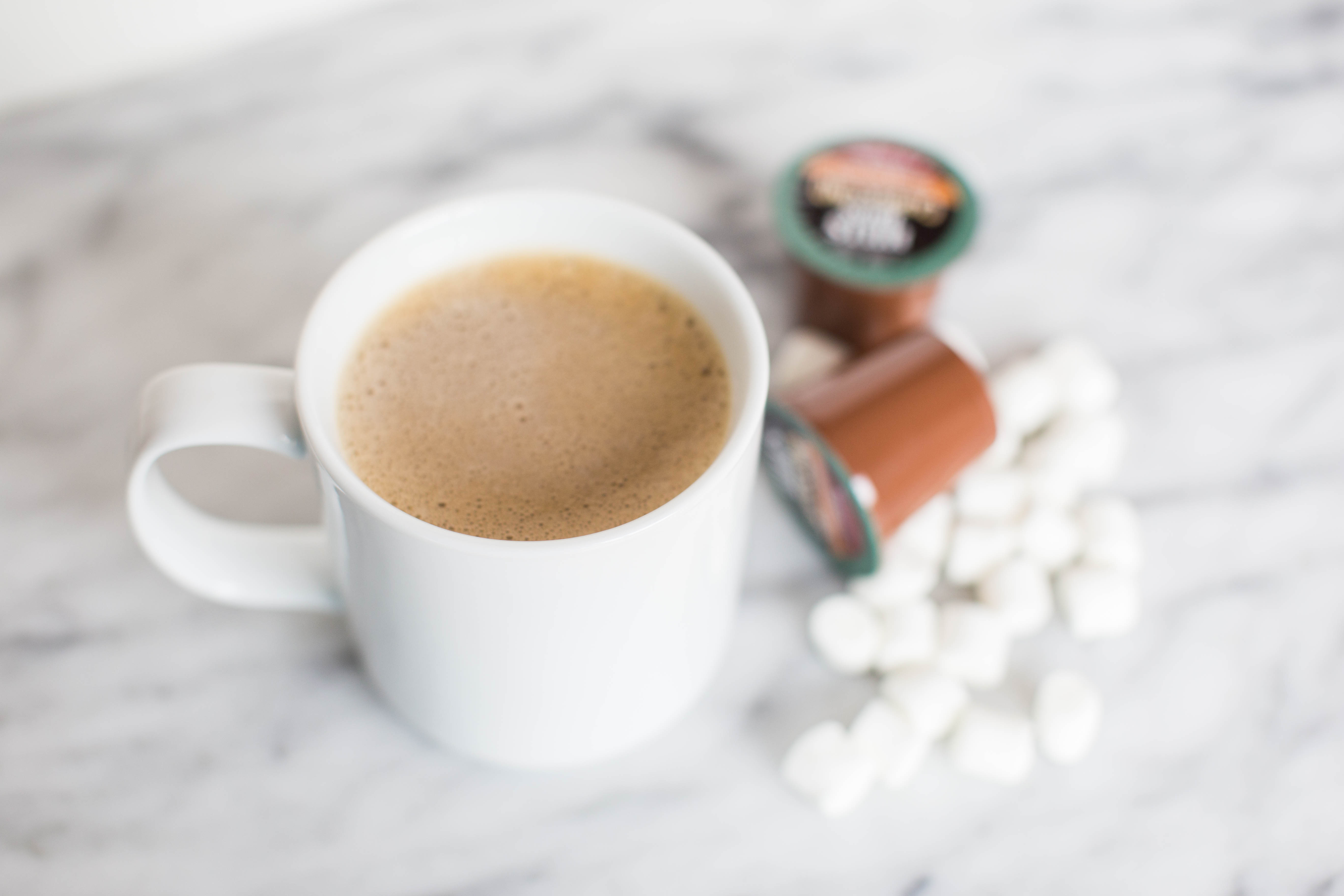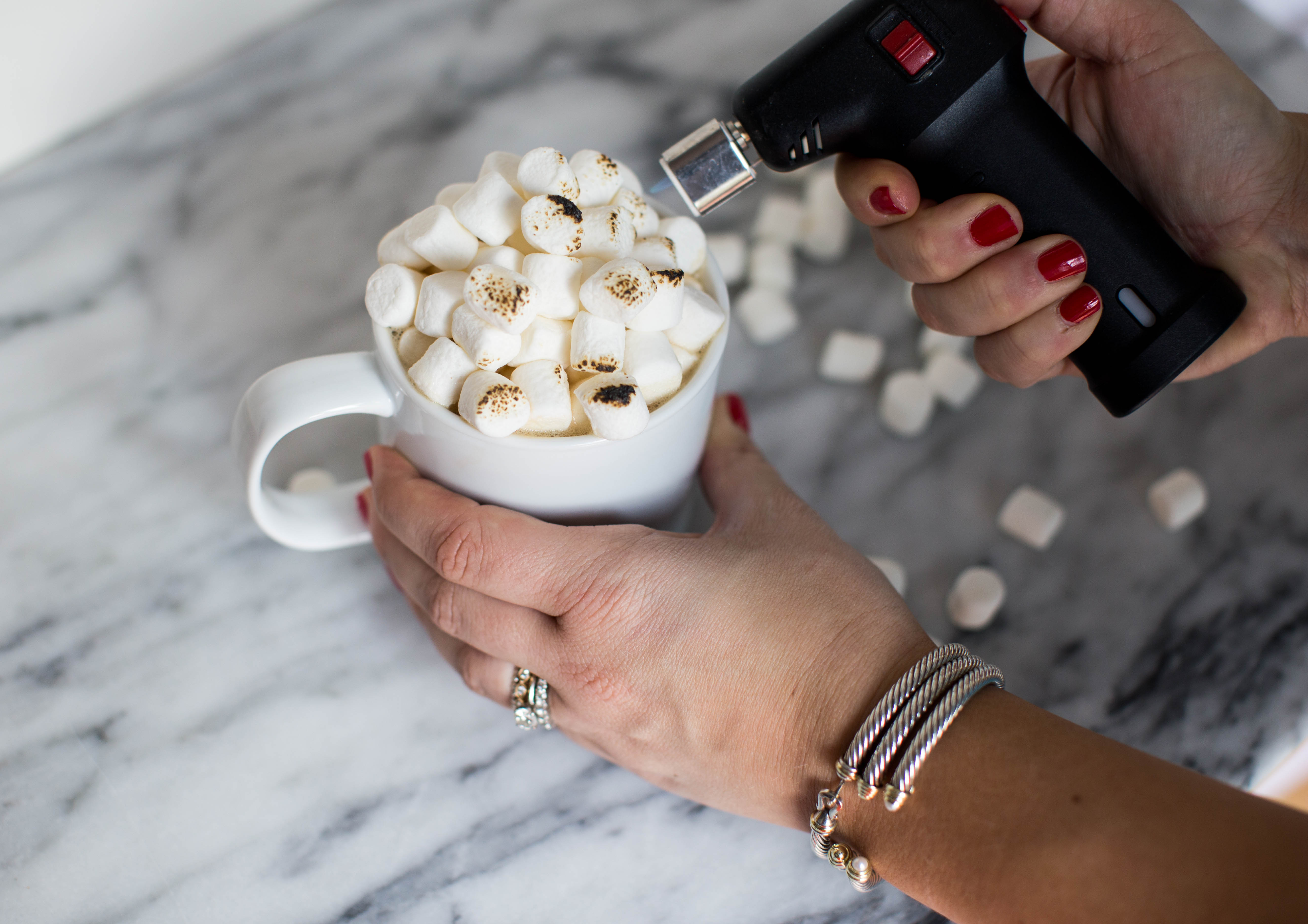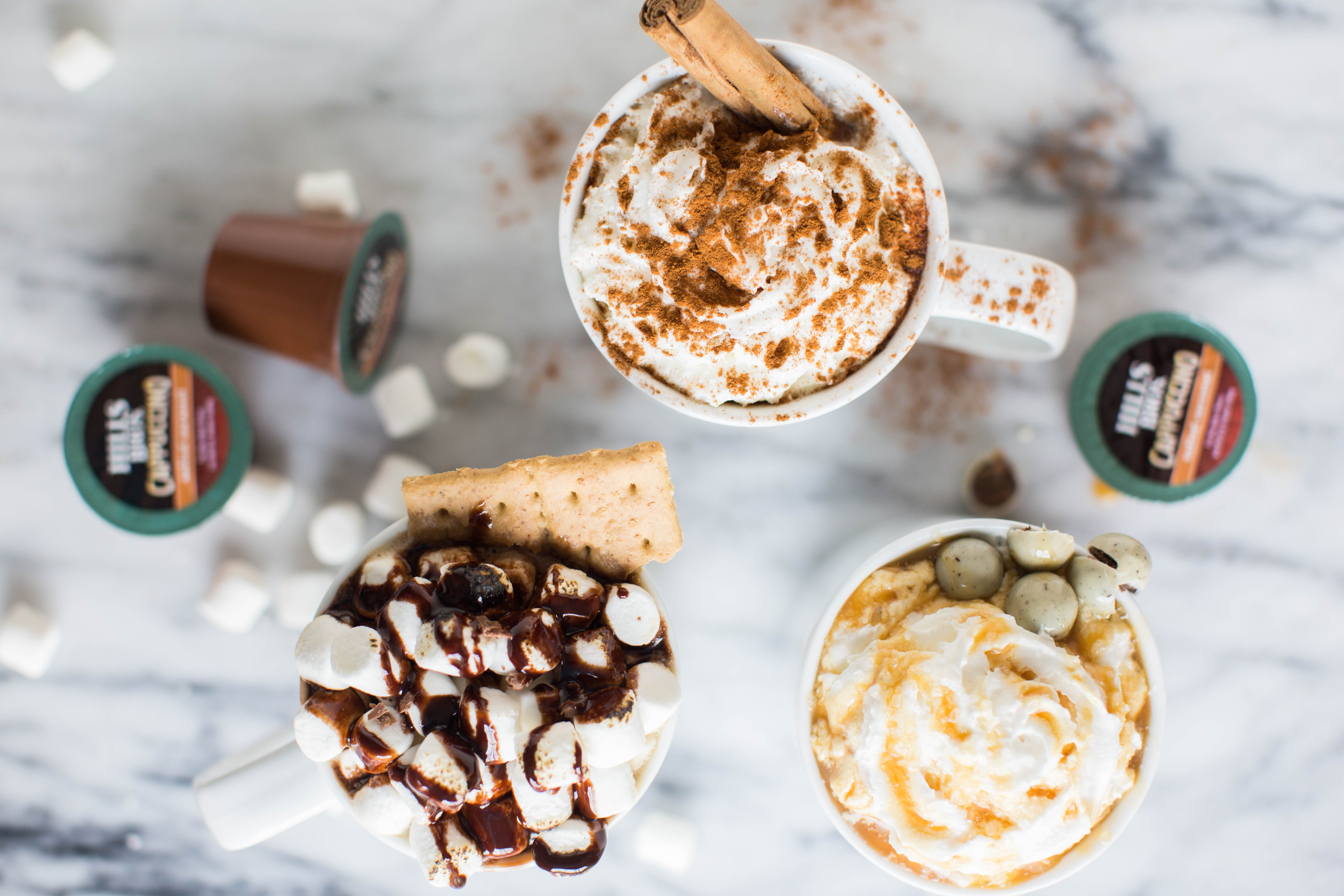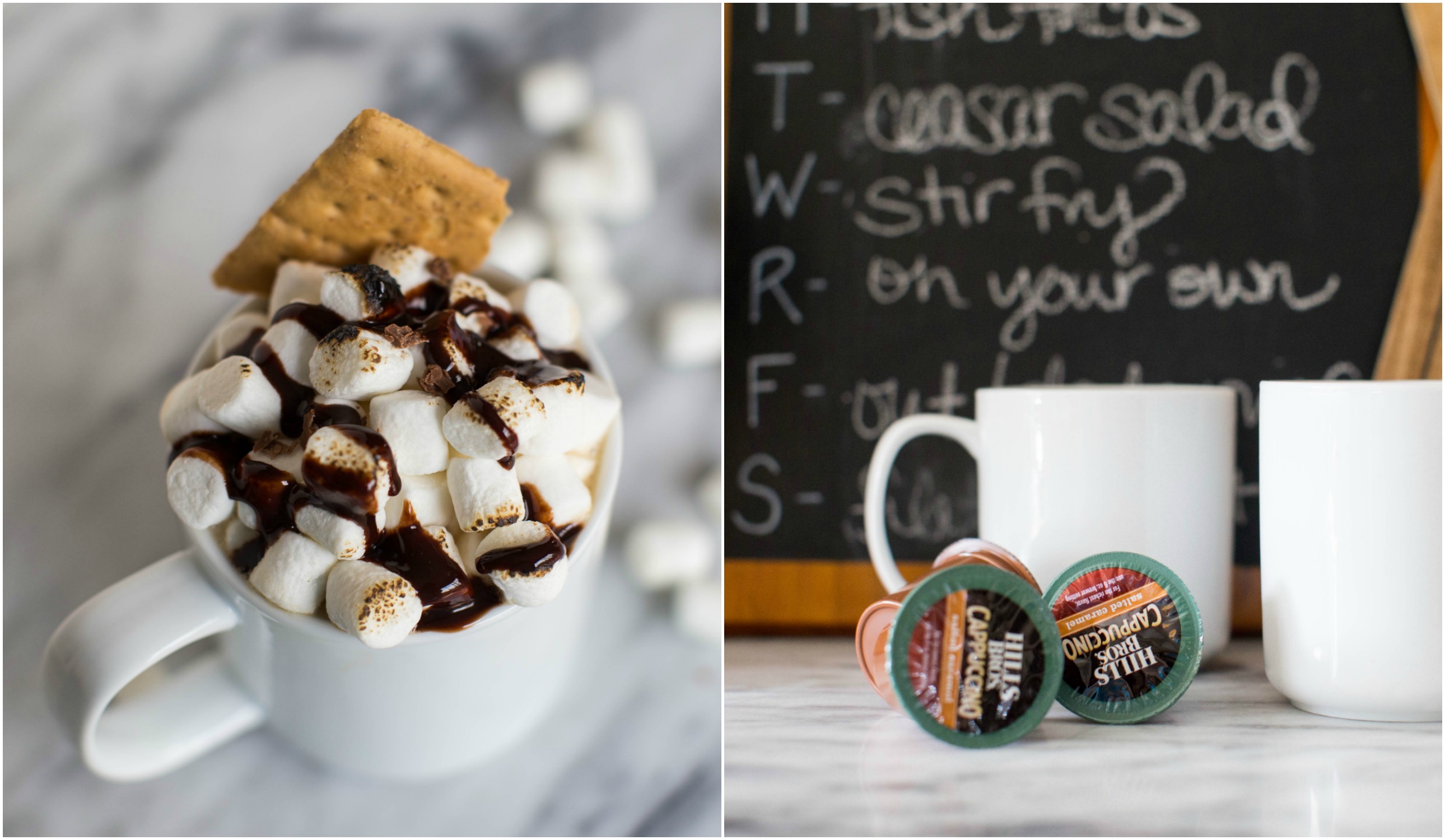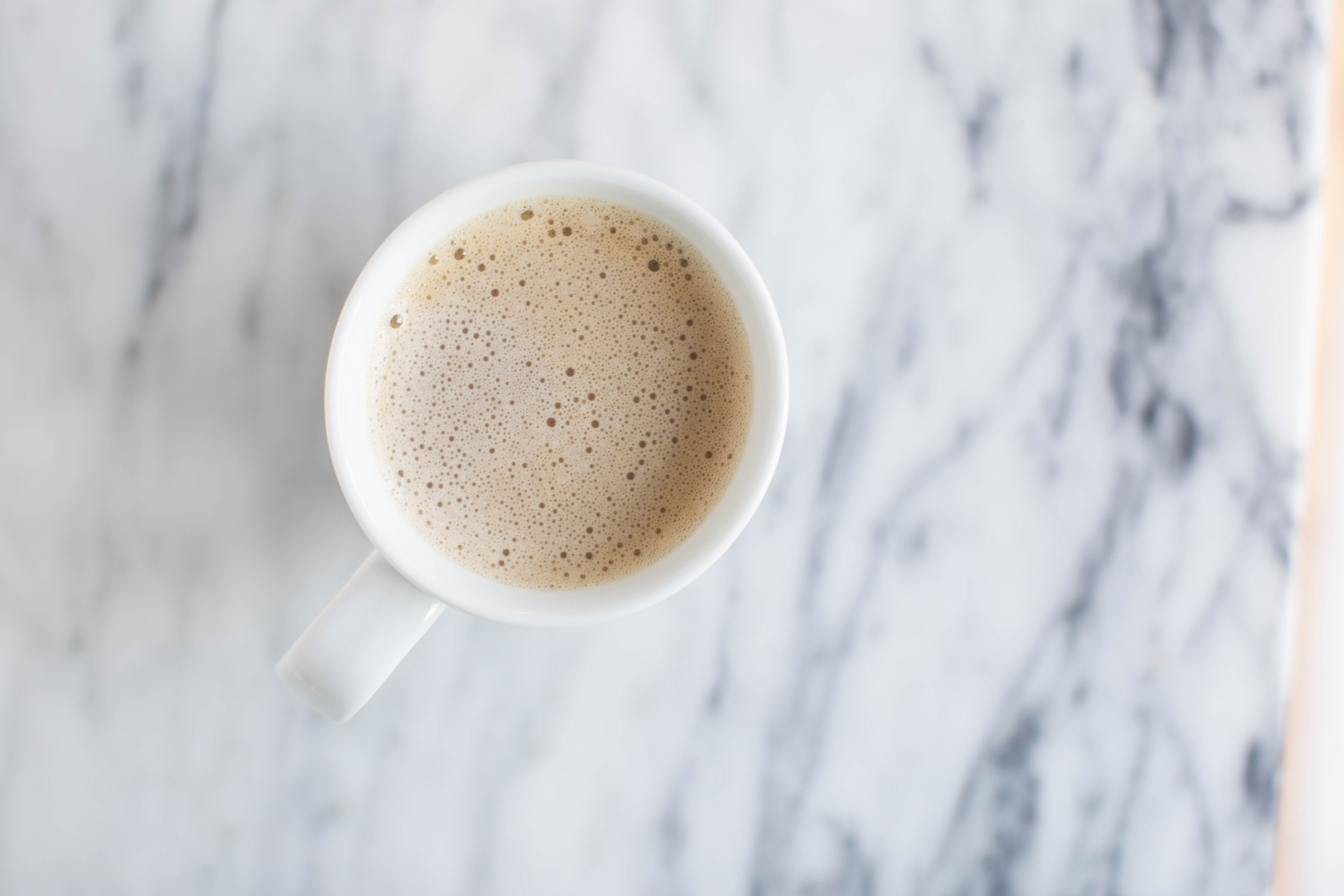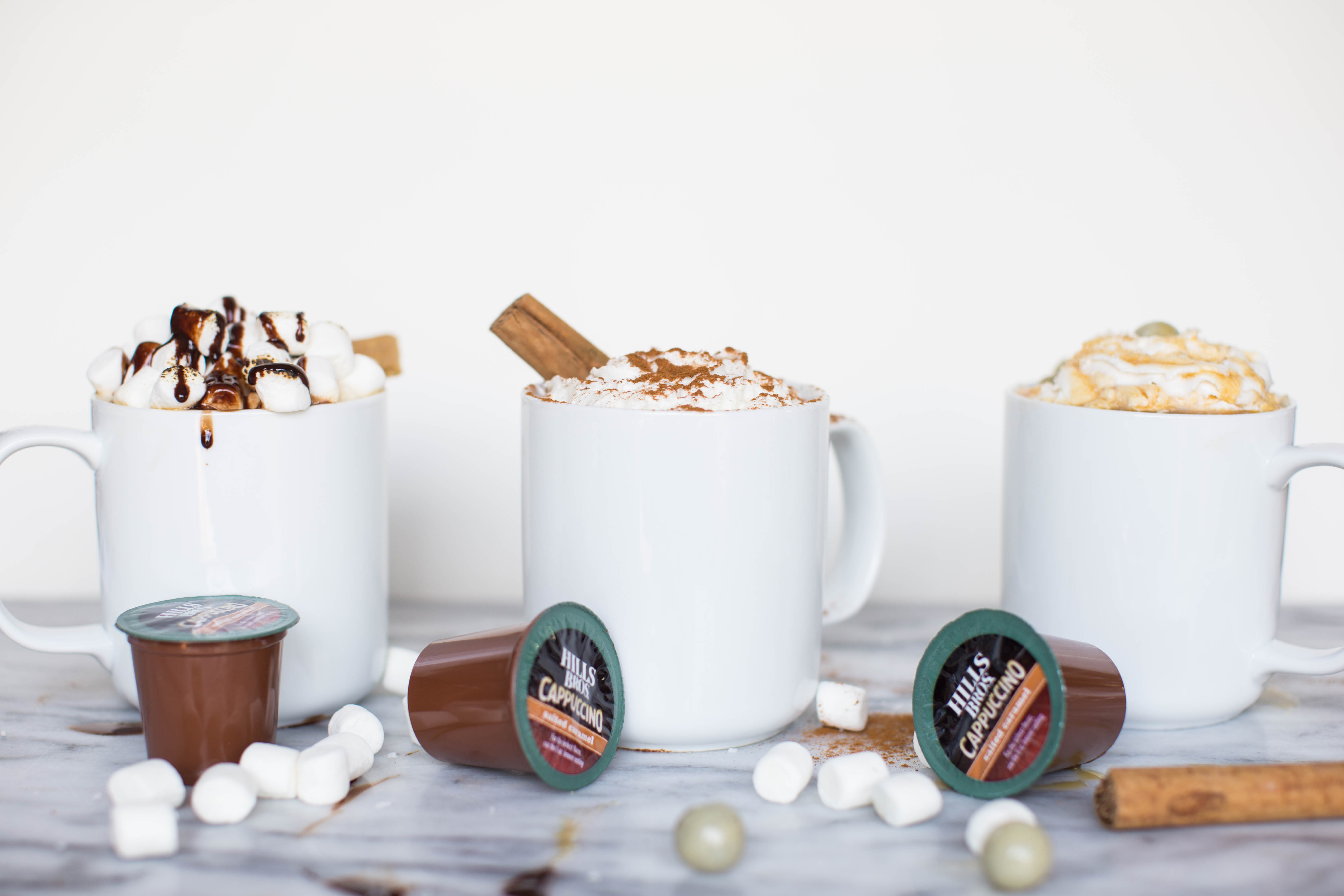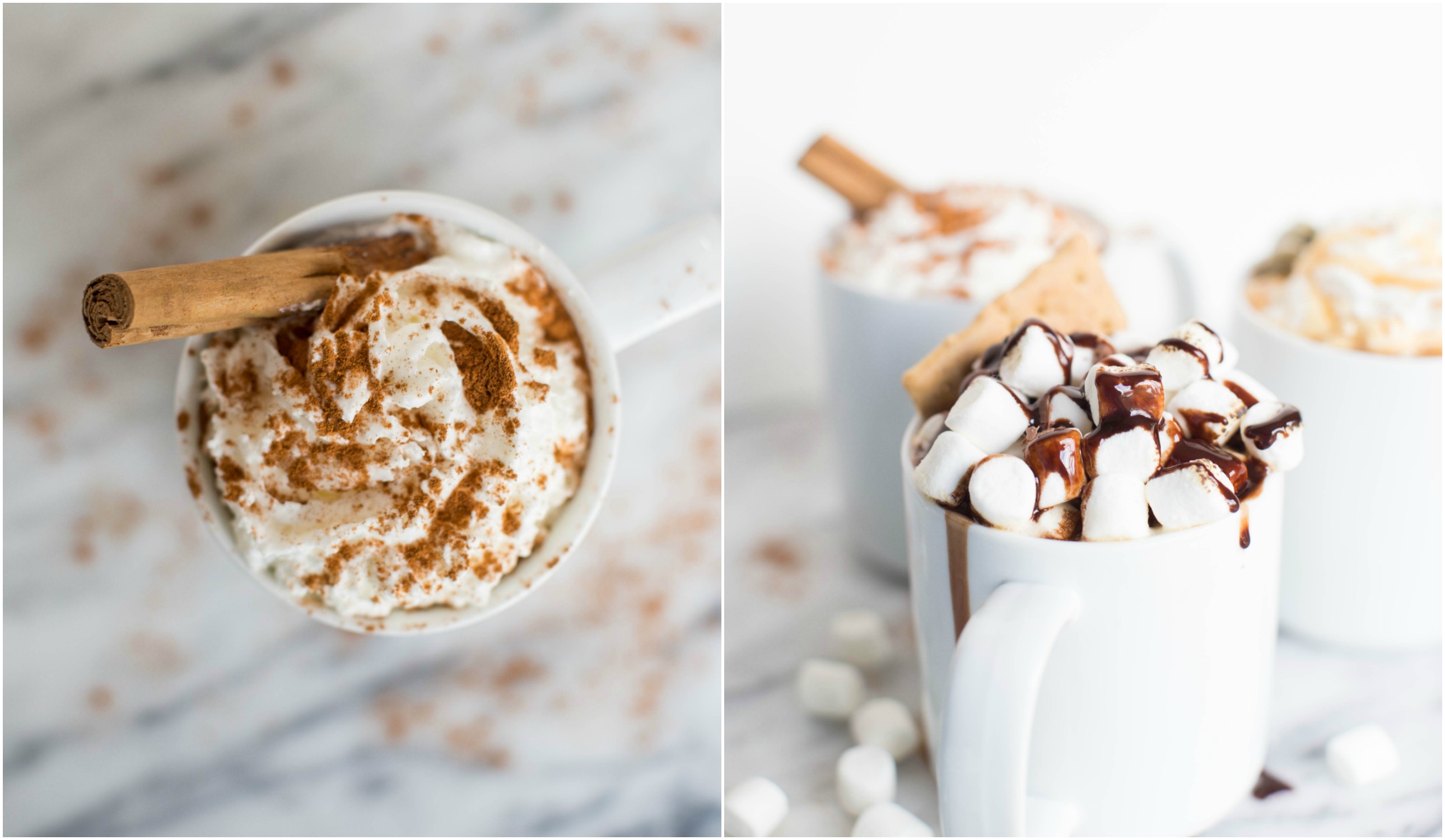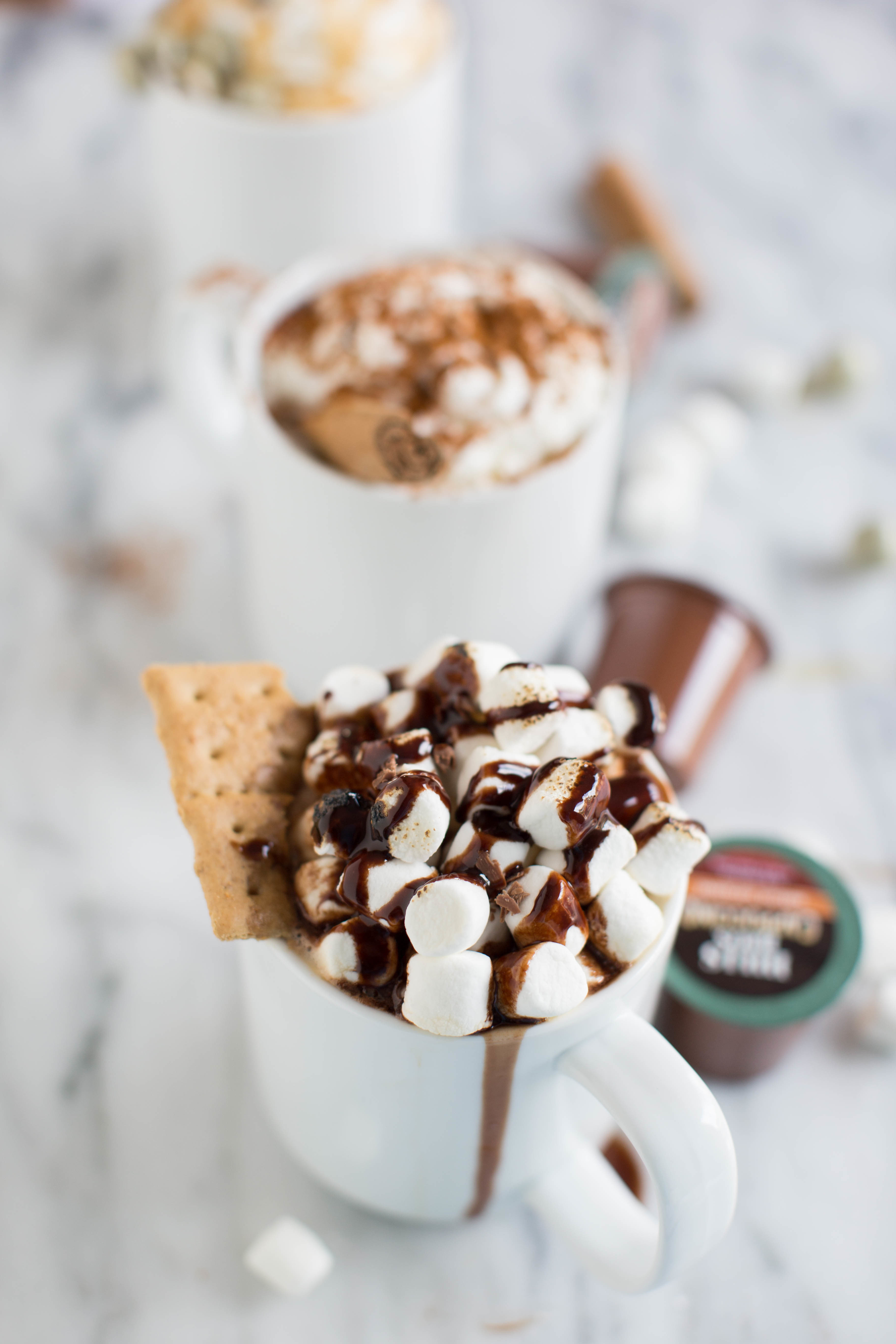 I love Salted caramel y'all, but that S'mores…wowza. Aaron requested it twice this weekend, I'm going to have to order more butane for our torch at this rate.
And let's be honest, maybe you don't even watch the awards shows, but come January/February, it's cold and a warm cup of Hills Bros. Cappuccino makes any morning/evening more cozy. Make sure to check store availability here. I picked our K-Cups up at Kroger (and here is coupon)!

Happy Monday friends. If you need me, I'll be indulging in a ton of salted caramel all season (and 2017 long!).
Be sure to enter the #cappthenight sweepstakes!! Prizing for the sweepstakes will include six awards season prize packs and the grand prize of a $2,500 shopping spree
#CappTheNight Awards Season Sweepstakes
I was asked to participate in the #CappTheNight campaign, sponsored by Hills Bros. Cappuccino. Thank you for supporting the brands that support CB&BP.