We've had a bar cart for a while now, but we recently switched it up to this one that I'm obsessed with because it has wheels which has been life changing. I find myself moving it all around the house for different occasions and because it's taller than the last one we had, I've been using it for different occasions as well. With the holidays fast approaching,  everyone seems to be entertaining, so today I've teamed up with Georges Duboeuf wines to show you three holiday bar cart ideas, for three different purposes.
Breakfast or Brunch. I love the idea of a fun holiday brunch with girlfriends. Maybe you just want to get together before the holidays, or maybe it serves as the setting for a small gift exchange. Regardless, it's easy enough to throw together; just add donuts, some fruit, coffee and of course some mimosas!
Cocktail Party. I left food off the table for this one, because chances are, if you're having a cocktail party, you need the room for, you guessed it…cocktails. Set up your hors' doeuvres elsewhere and prepare the cart for the important stuff! I put a few mixers out and a variety of staple liquors, some red wine ( is a great, flavorful holiday option) and different types of glasses. When everything is out, it make it easier for guests to help them selves instead of trying to play "hostess with the mostess" and serving drinks to everyone.
Dessert Cart. Have you ever been to a restaurant and wanted to hit up that cart? Yeah me too. My answer, recreate it and serve a few adult beverages with it. The perfect wine with the perfect macaroon seems like a pretty perfect way to finish the night off in my opinion. Keep the desserts simple and the drinks filled, it's the perfect casual party to bring on the holidays.
Bar Cart Ideas – Style 1:
Cart / Champagne Flutes / Cake Stand / French Press / Coffee Mugs / Wine Holder / Antlers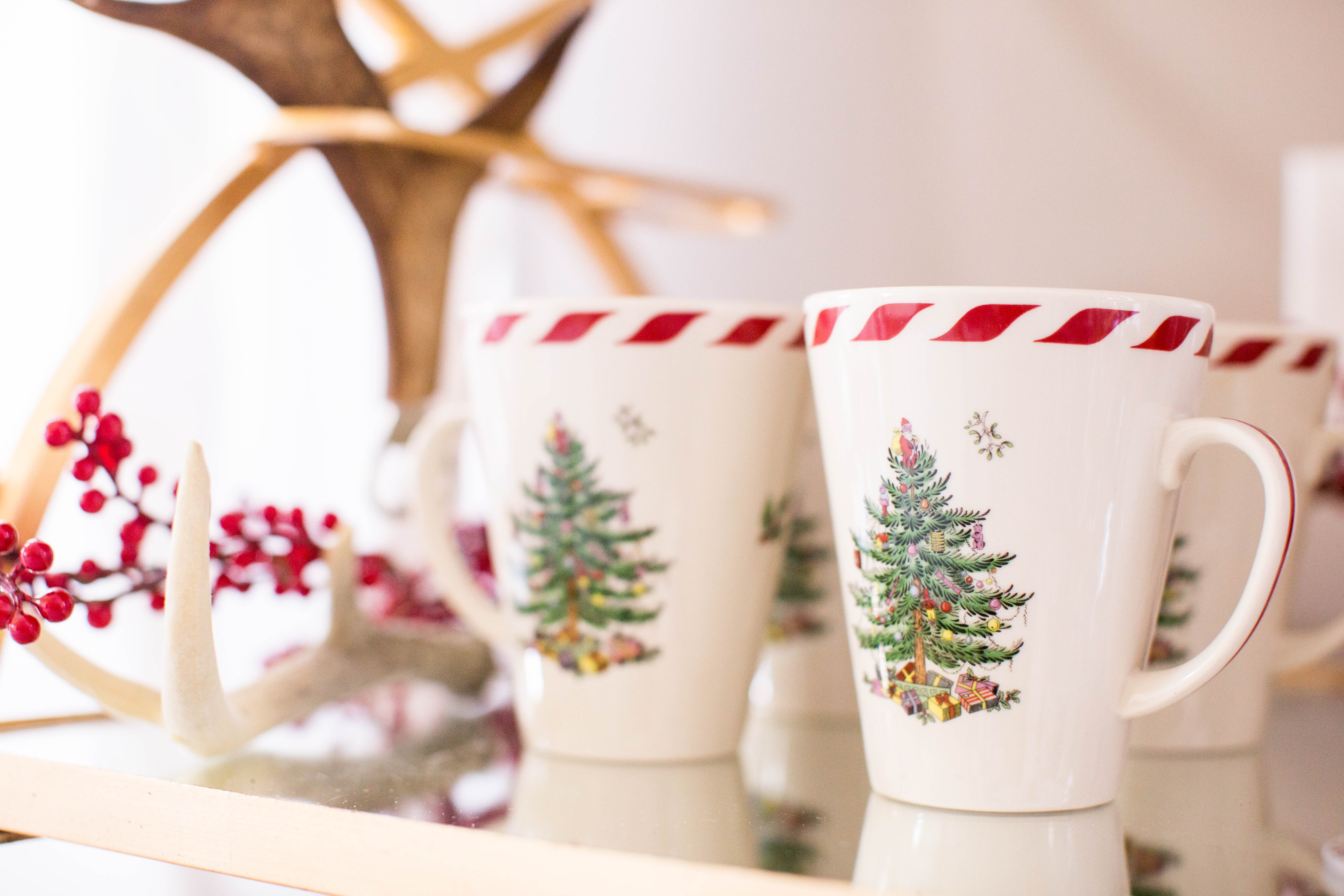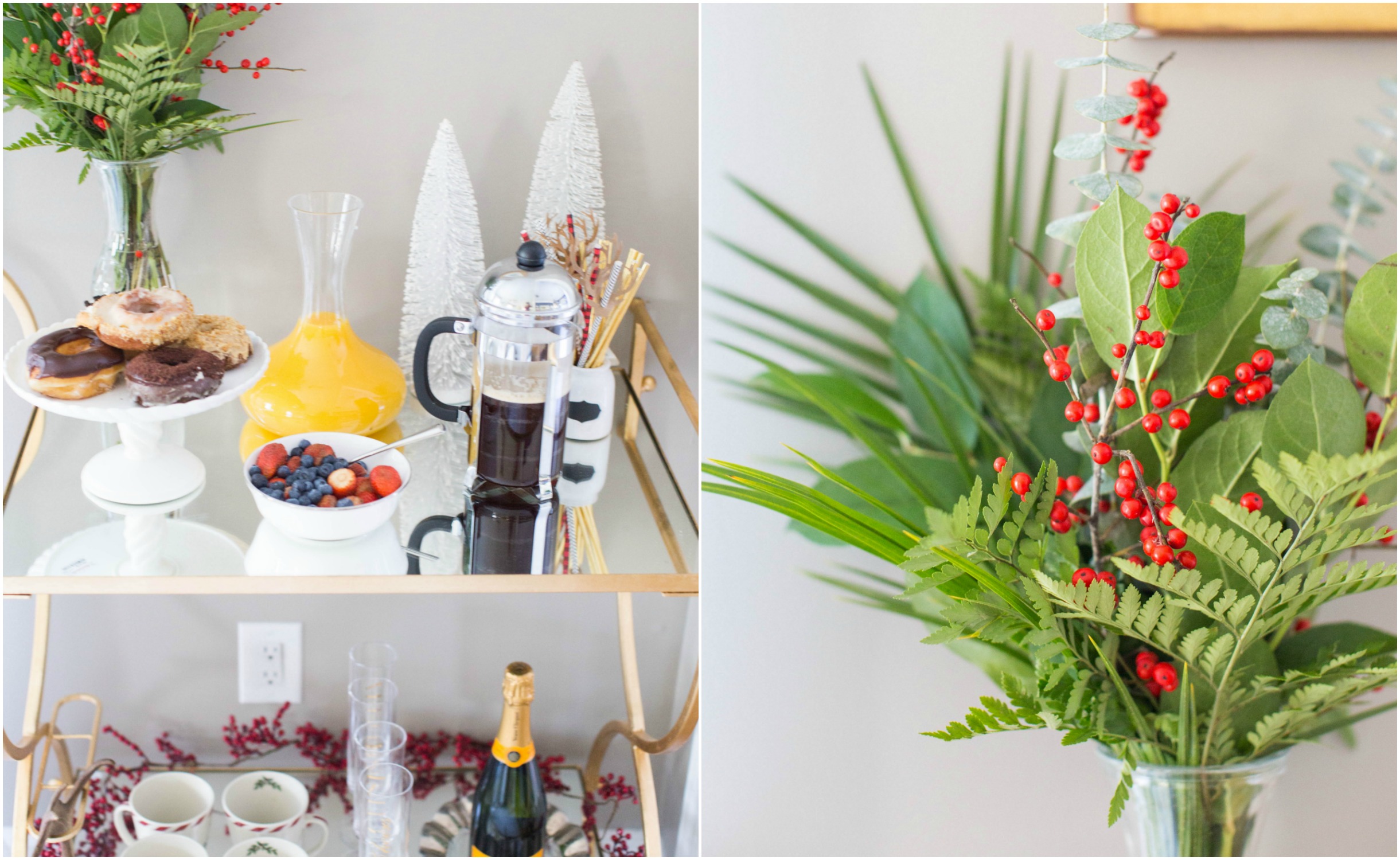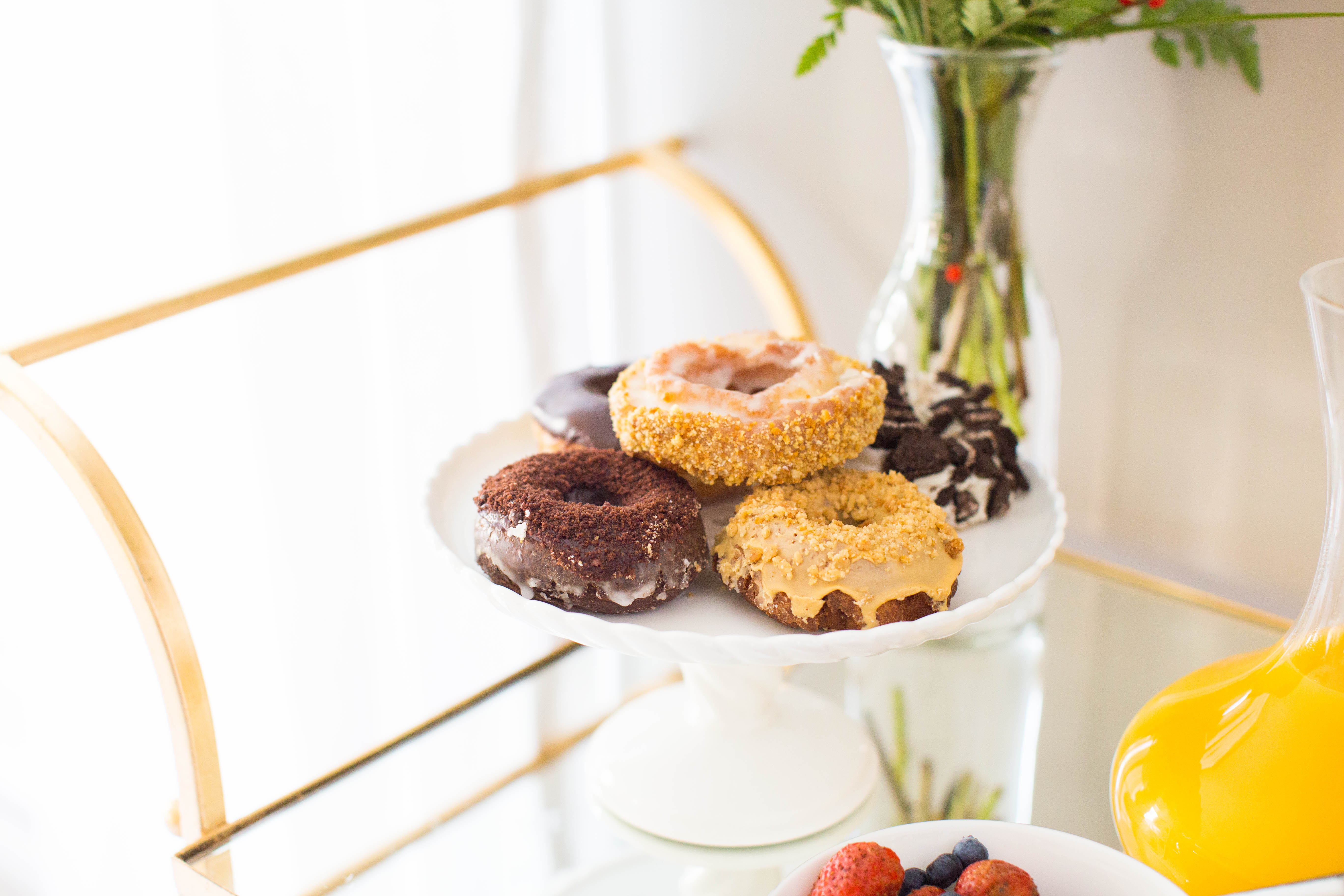 Bar Cart Ideas – Style 2:
Cart / Bell Jar / Antlers / Wine Glasses / Tray / Champagne Flutes / Decanter / Old Fashion Glasses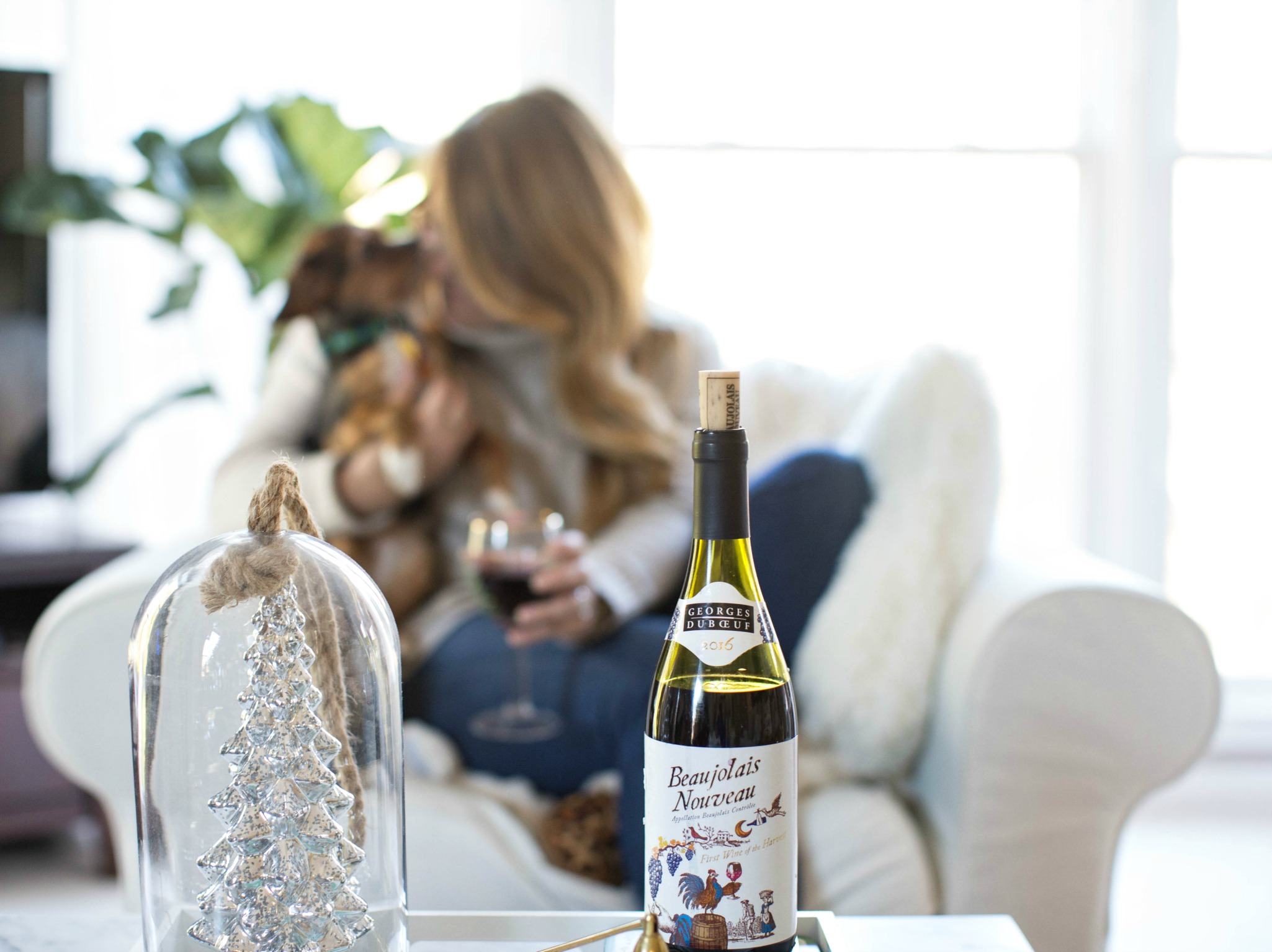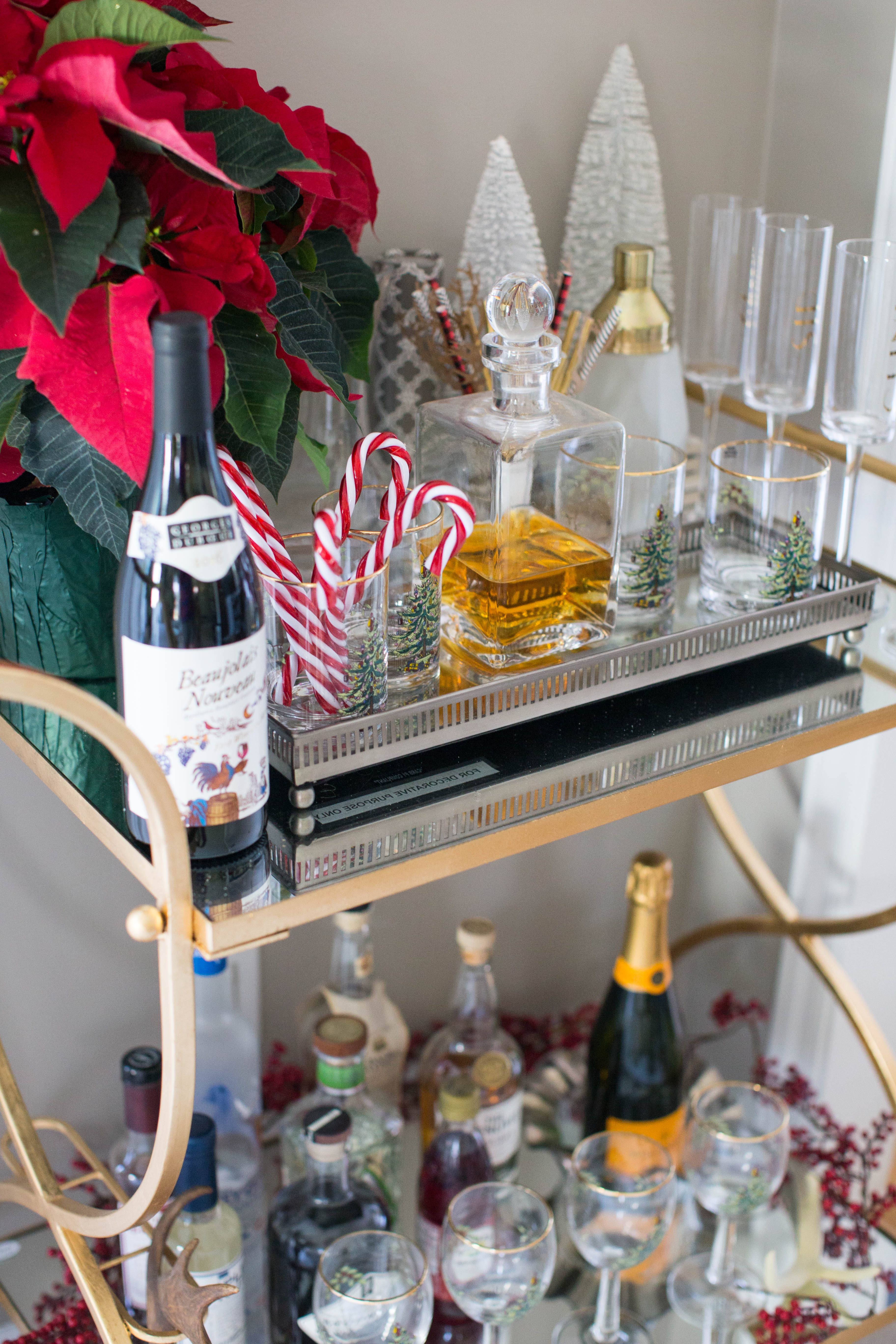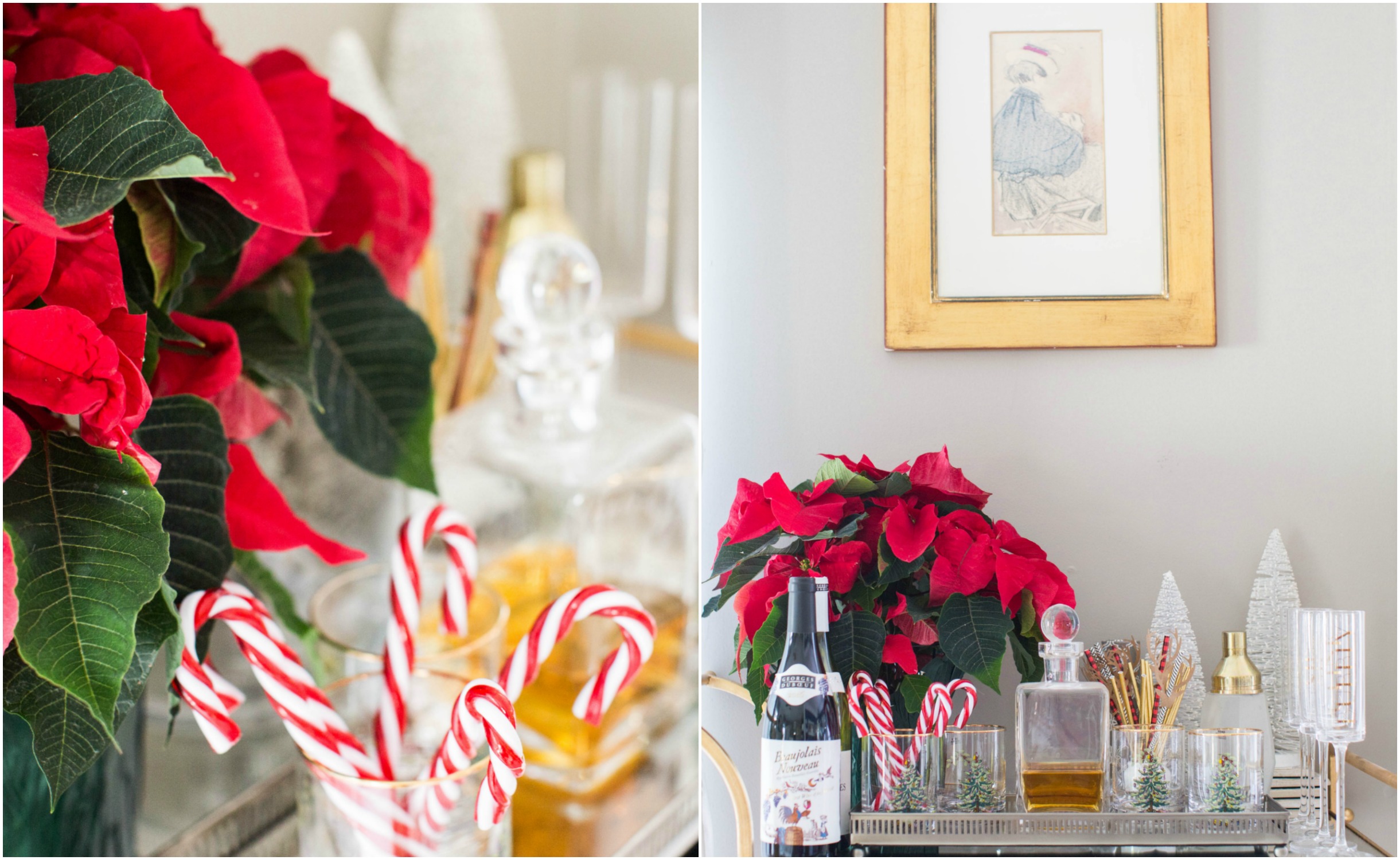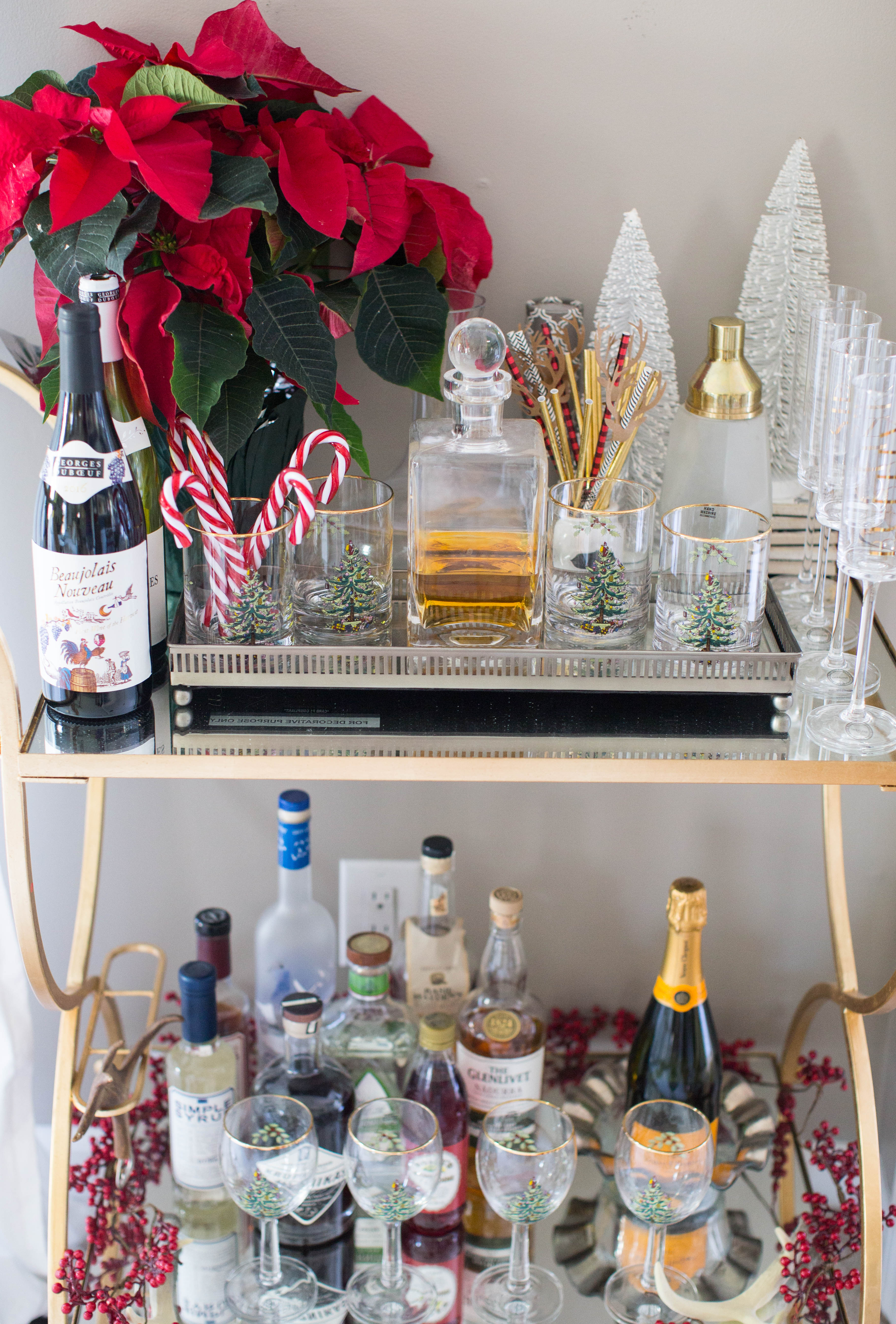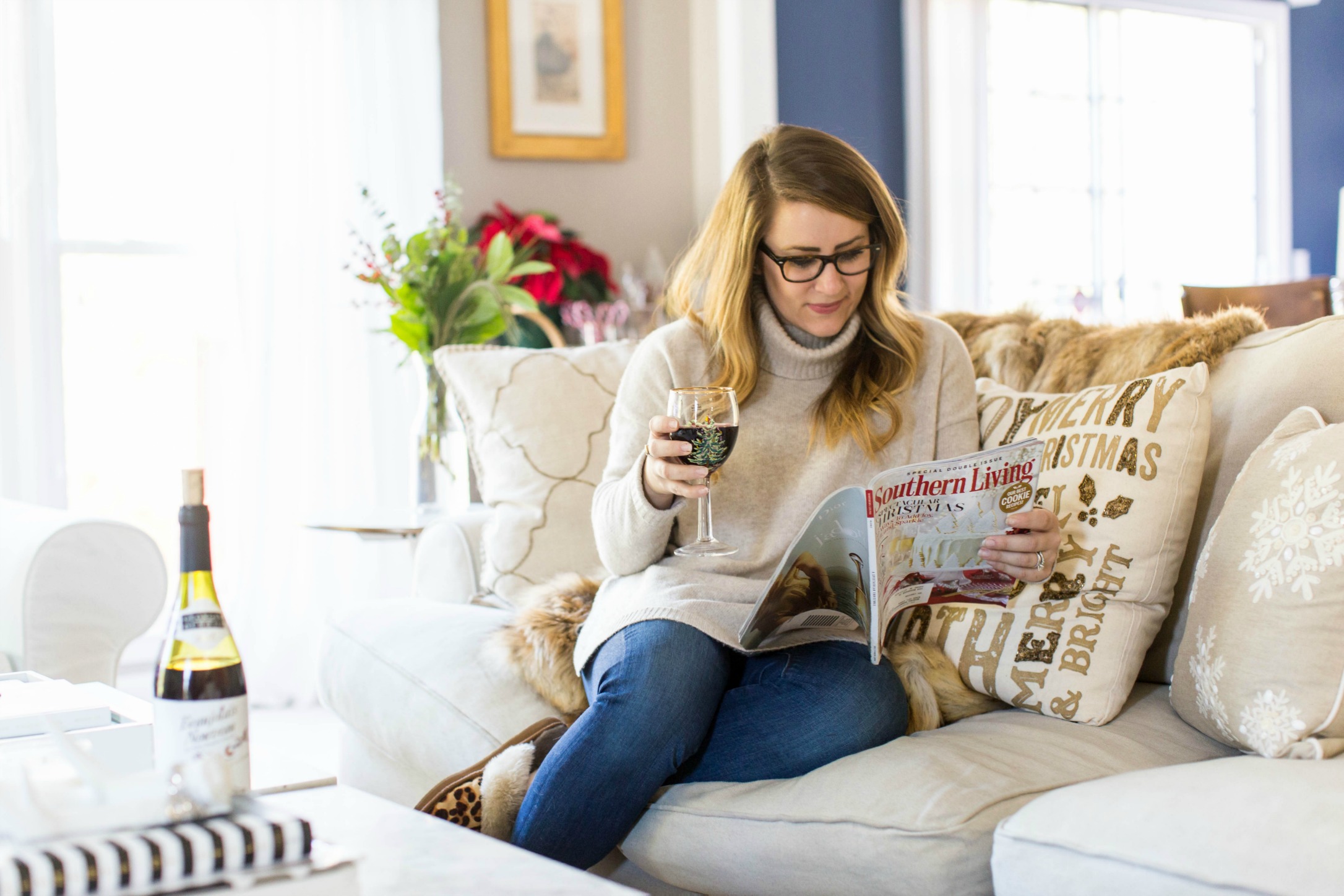 Bar Cart Ideas – Style 3:
Tray 1 / Tray 2 / Mercury Trees / Coffee Mugs /  Wine Glasses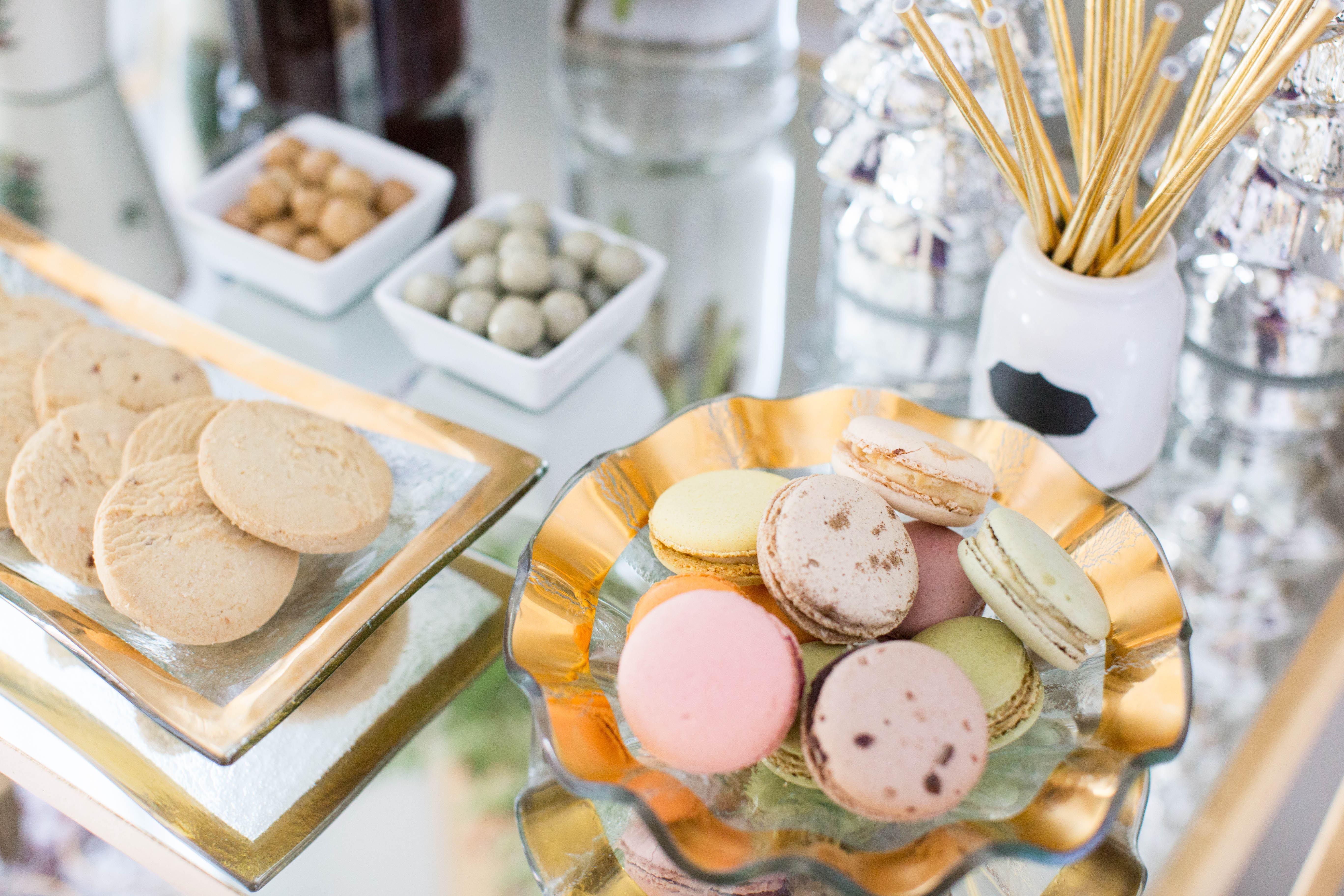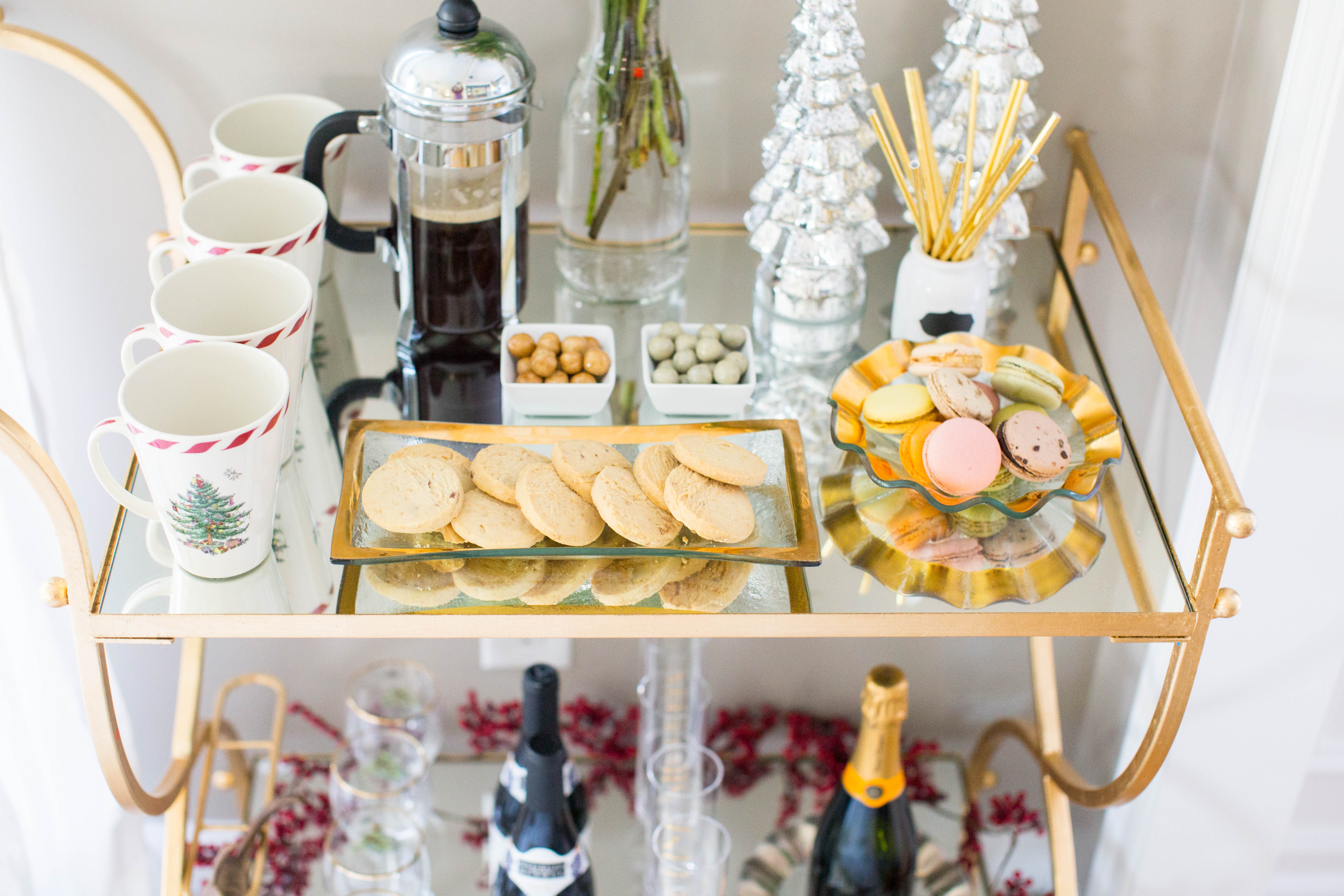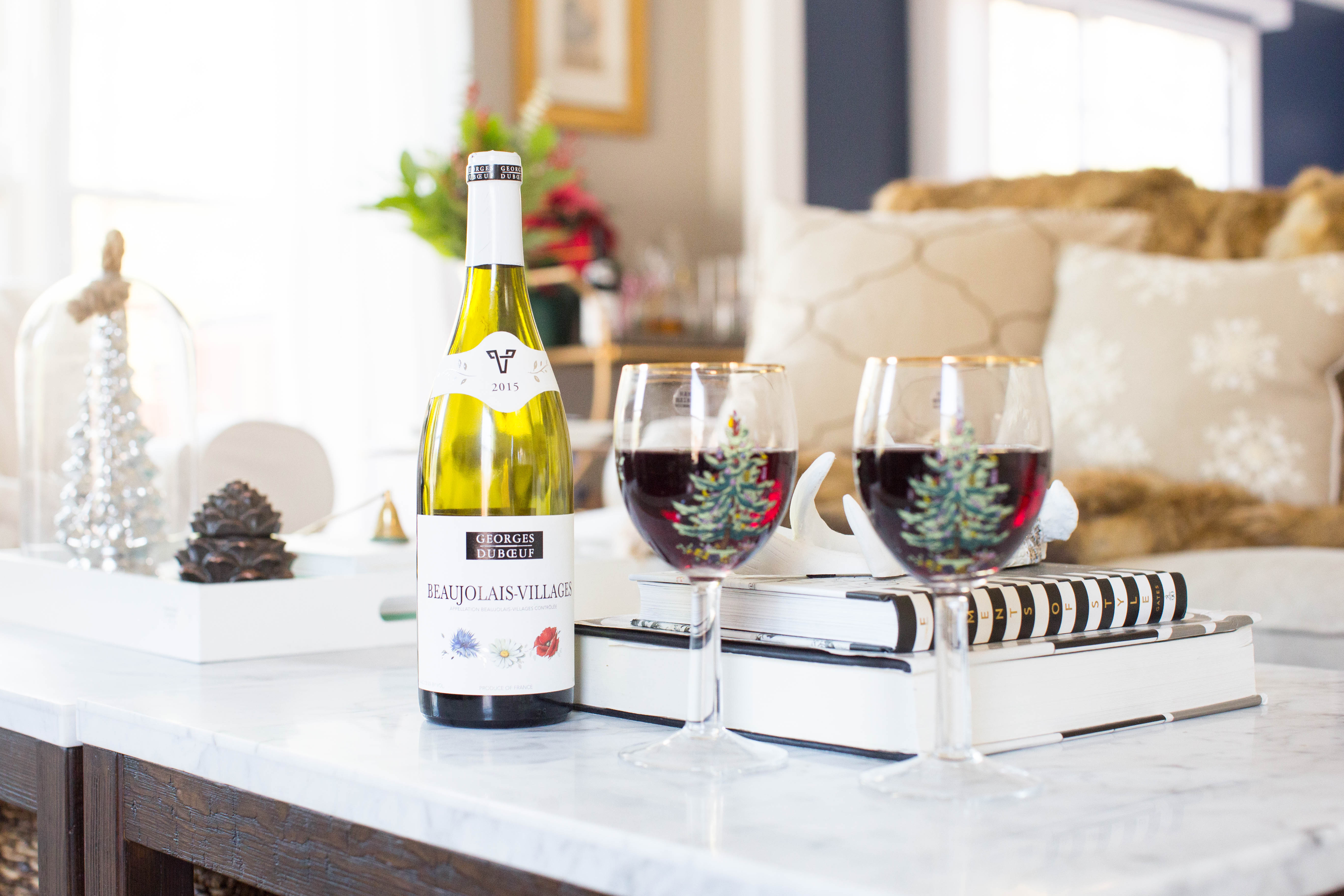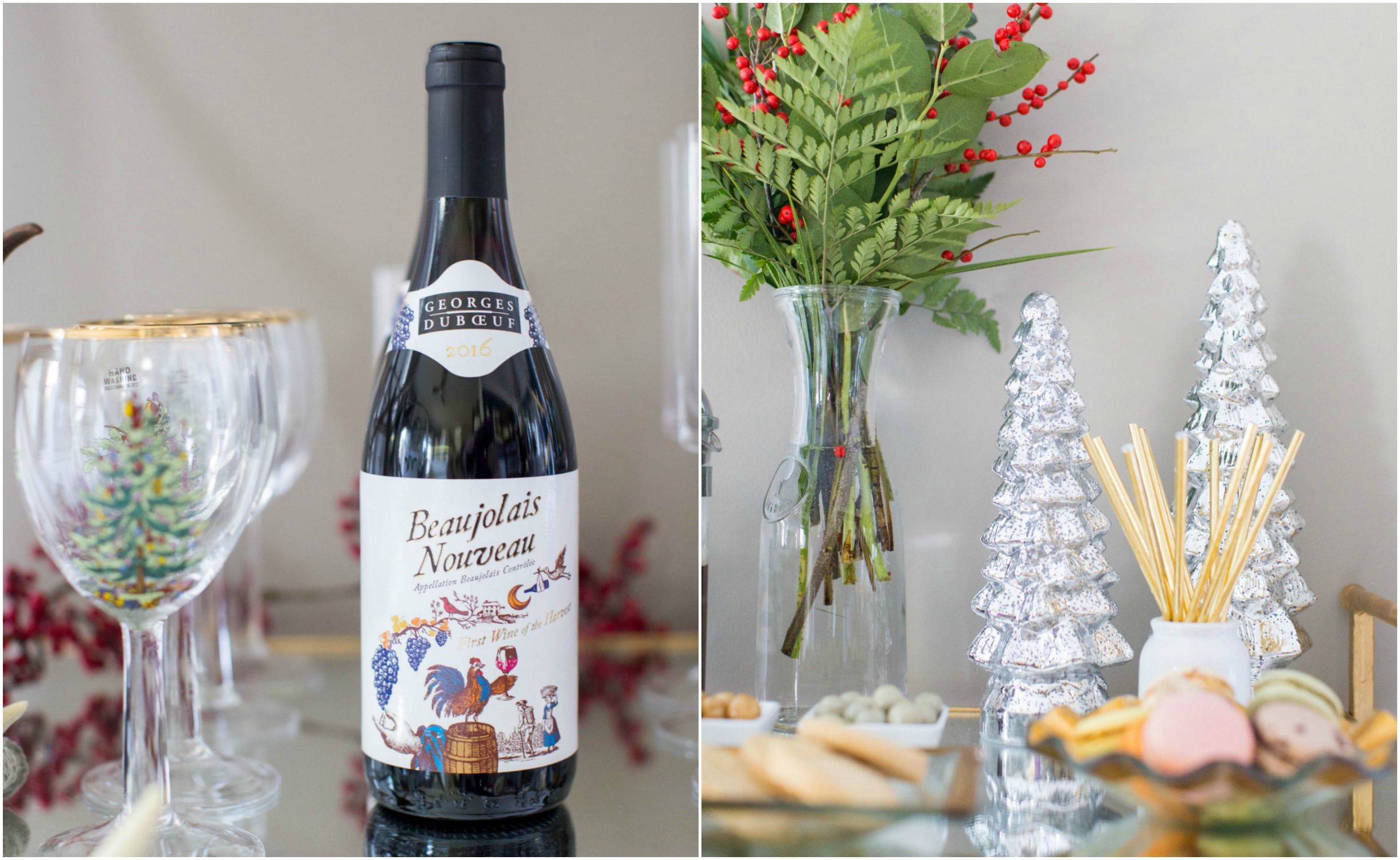 Honestly, if you need a great holiday wine, the #firstwineoftheharvest bottle above is amazing. It's a little spicy (my opinion) with fresh aromas of red and black fruits, strawberry jam with hints of peach on the nose. It is fresh, fruity and tastes amazing slightly chilled! The coolest thing about Georges Duboeuf is that the harvesting of this wine is done manually, in whole bunches, from vines that are over 20 years old. The wine is produced using traditional vinification methods that include carbonic maceration. And now all this wine talk makes me not only want a glass, but also a trip to Italy!
Have you had it? I was in Fresh Market the other day and picked another bottle up for the holidays, so if you see it try it out and let me know your thoughts! Happy bar cart using this season friends!
XX