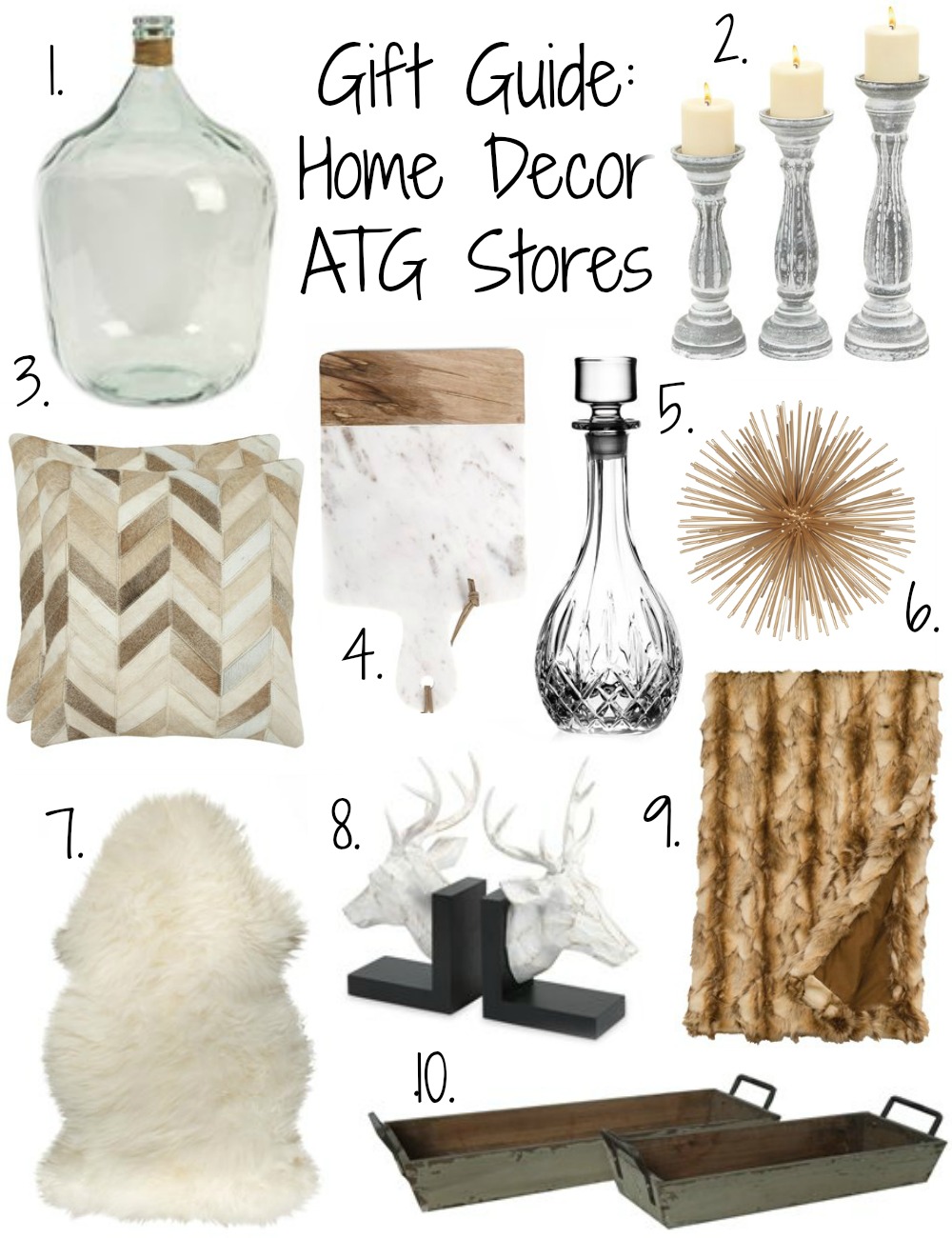 HOME DECOR GIFTS: 1 / 2 / 3 / 4 / 5 / 6 / 7 / 8 / 9 / 10
Remember our patio reveal this past summer? (HERE) We have been so pleased with the way it's held up, that I am an official lover of ATG Stores for all things home. So today, I wanted to share some home decor gifts that you could get for yourself, your husband or even a best friend! I always struggle with spending money on home decor gifts because I know some things are more wants than needs, so I always take holidays as opportunities to ask for things I want for our house. For example, I've wanted a big cozy fur blanket forever and this one is a DREAM (it's also Bella's favorite place to lay). These deer bookends also replaced Aaron's bookends in his room which were a little more girly than he cared for 🙂 I actually think bookends are a great gift (and ATG Stores has a large variety) because we all have books to store/decorate with! I also love the idea of beautiful candle sticks, or entertaining supplies like decanters, cheeseboards, wine accessories, etc. I'll be sharing our full Christmas home tour soon, but I also wanted to show a few pictures today of how I am using the items above in my decor (both holiday and non holiday).
Trays: I love trays because they are so versatile. These long ones are amazing despite the season because you can use different filler based on what's available. I also love a good tray for coffee table decor, kitchen decor, etc.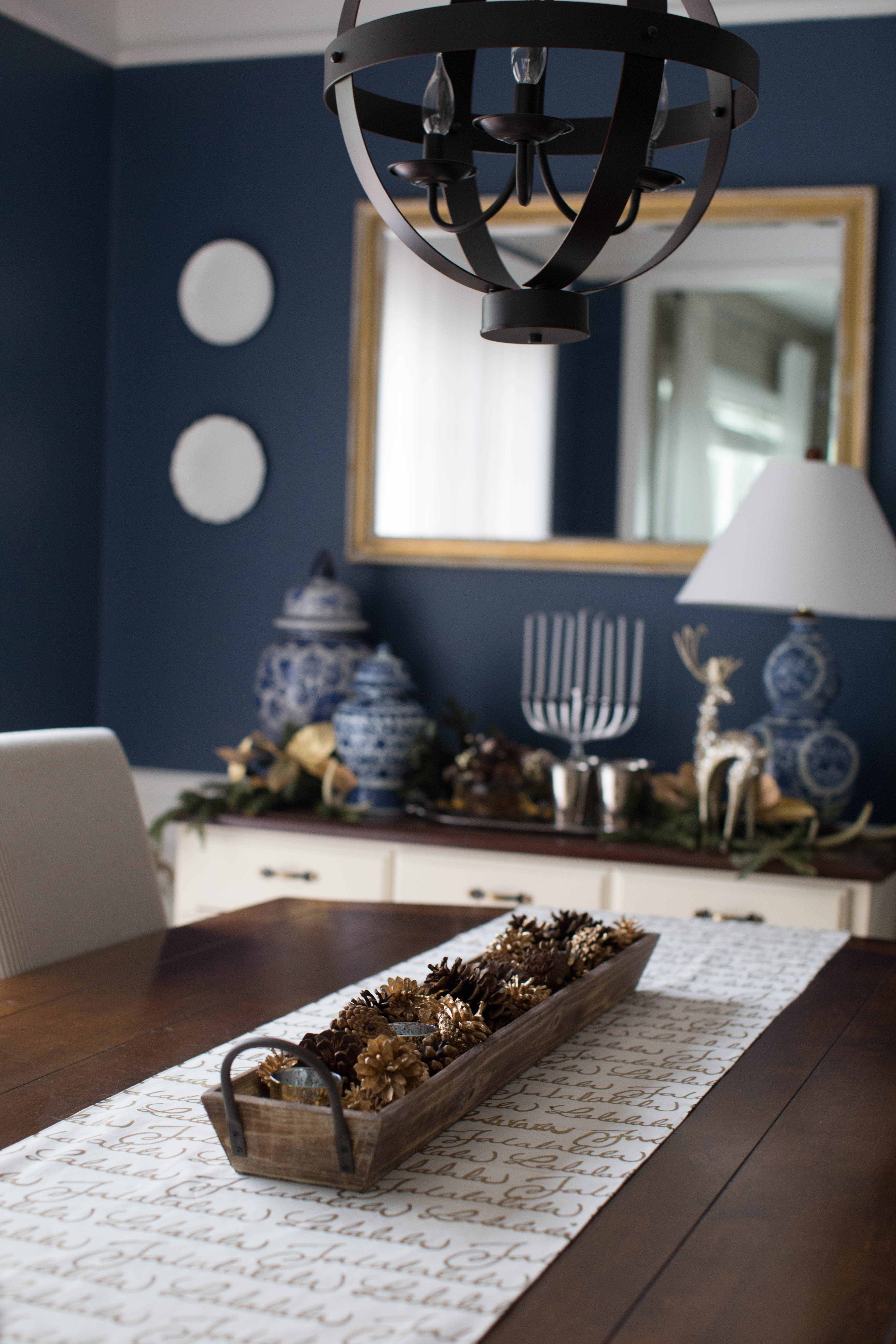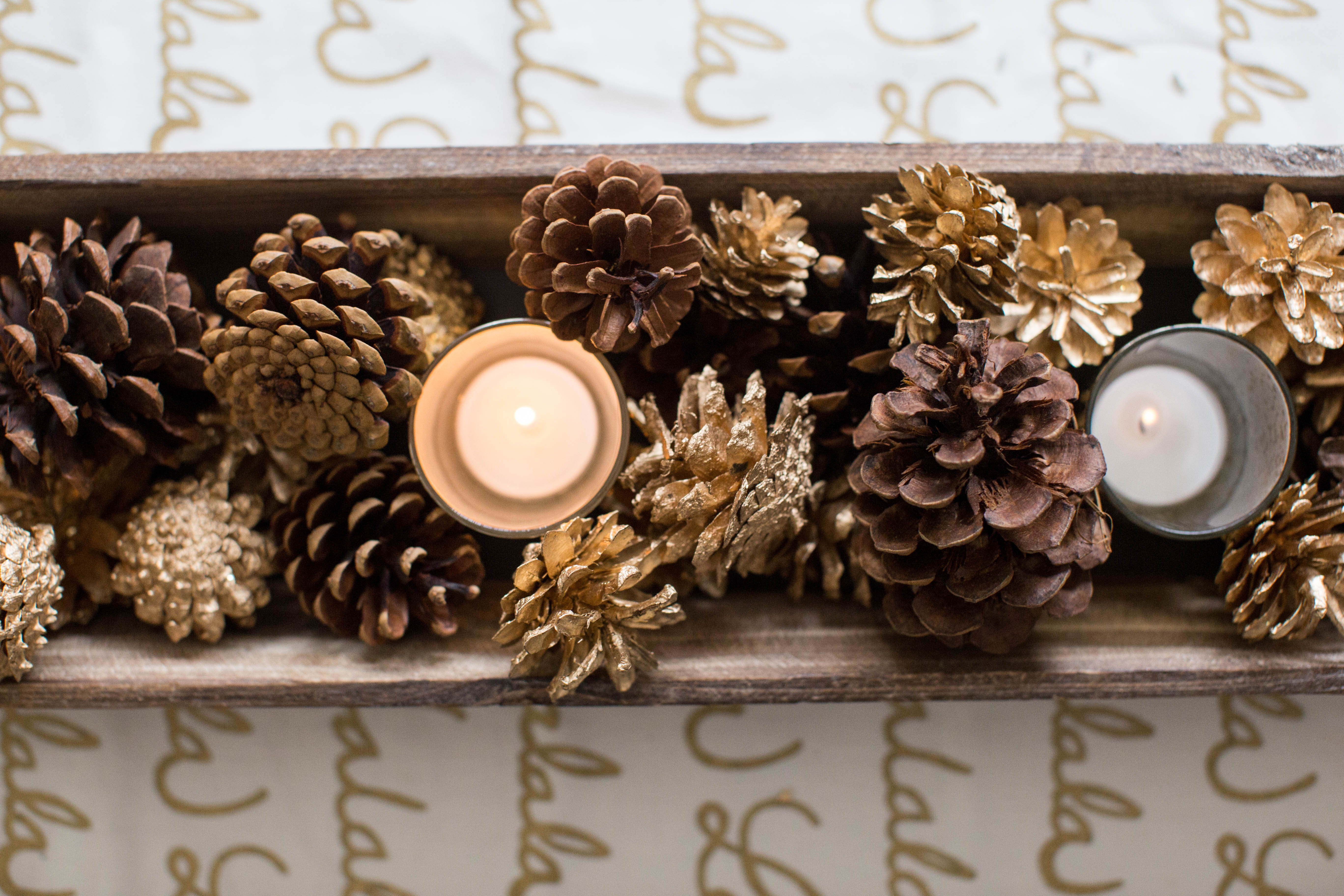 Bell Jars: We have three of these scattered throughout our house and I love mixing up the decor in them. Plus, they come in a variety of sizes and shapes, so they are perfect for any type of decor or budget.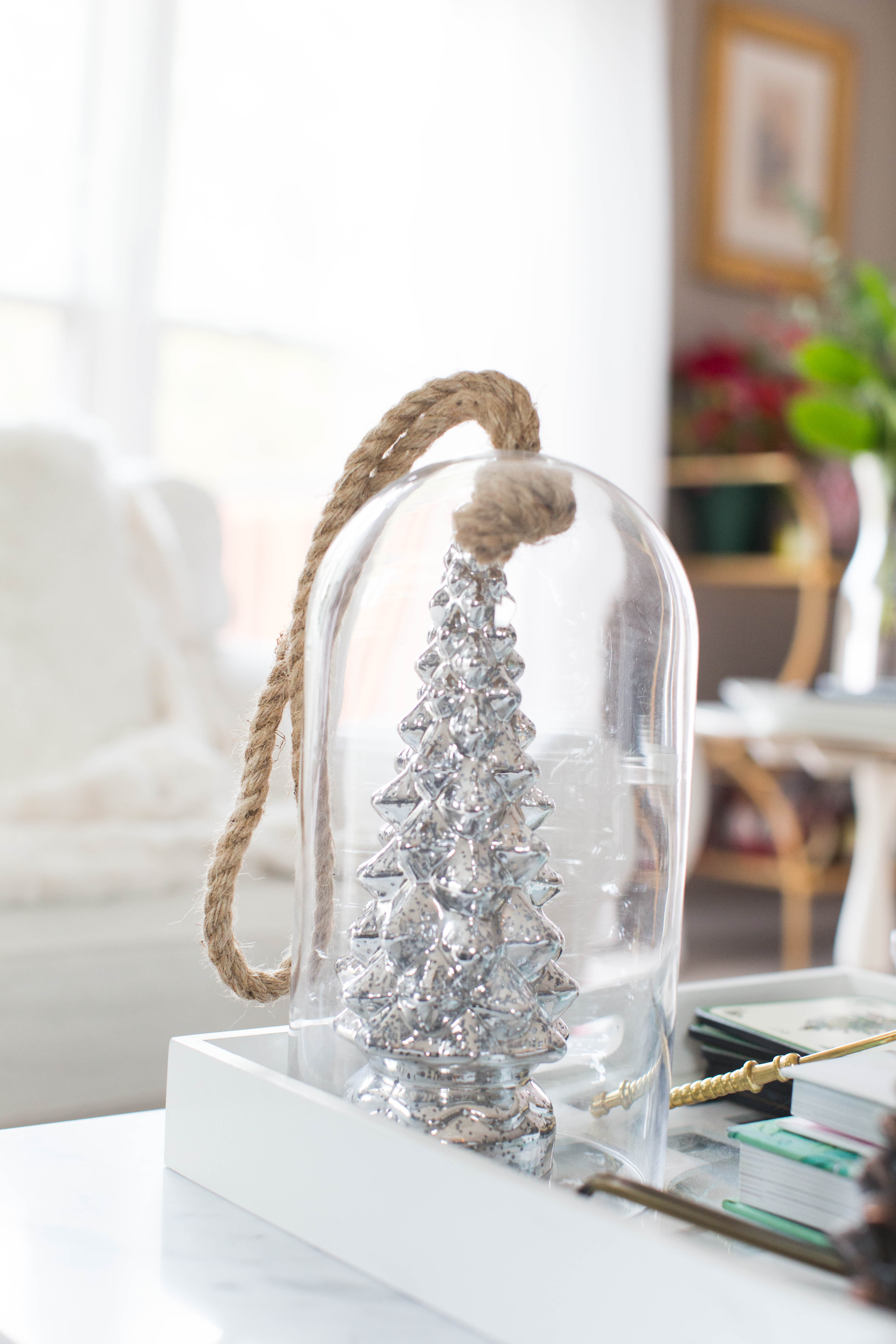 Vases or Decanters: perfect for those that enjoy flowers or liquor, I love the look of a filler vase, or a decorative decanter. Aaron got one for Christmas one year and now it on a mission to store all of our alcohol in decanters. I personally like the look instead of liquor bottles.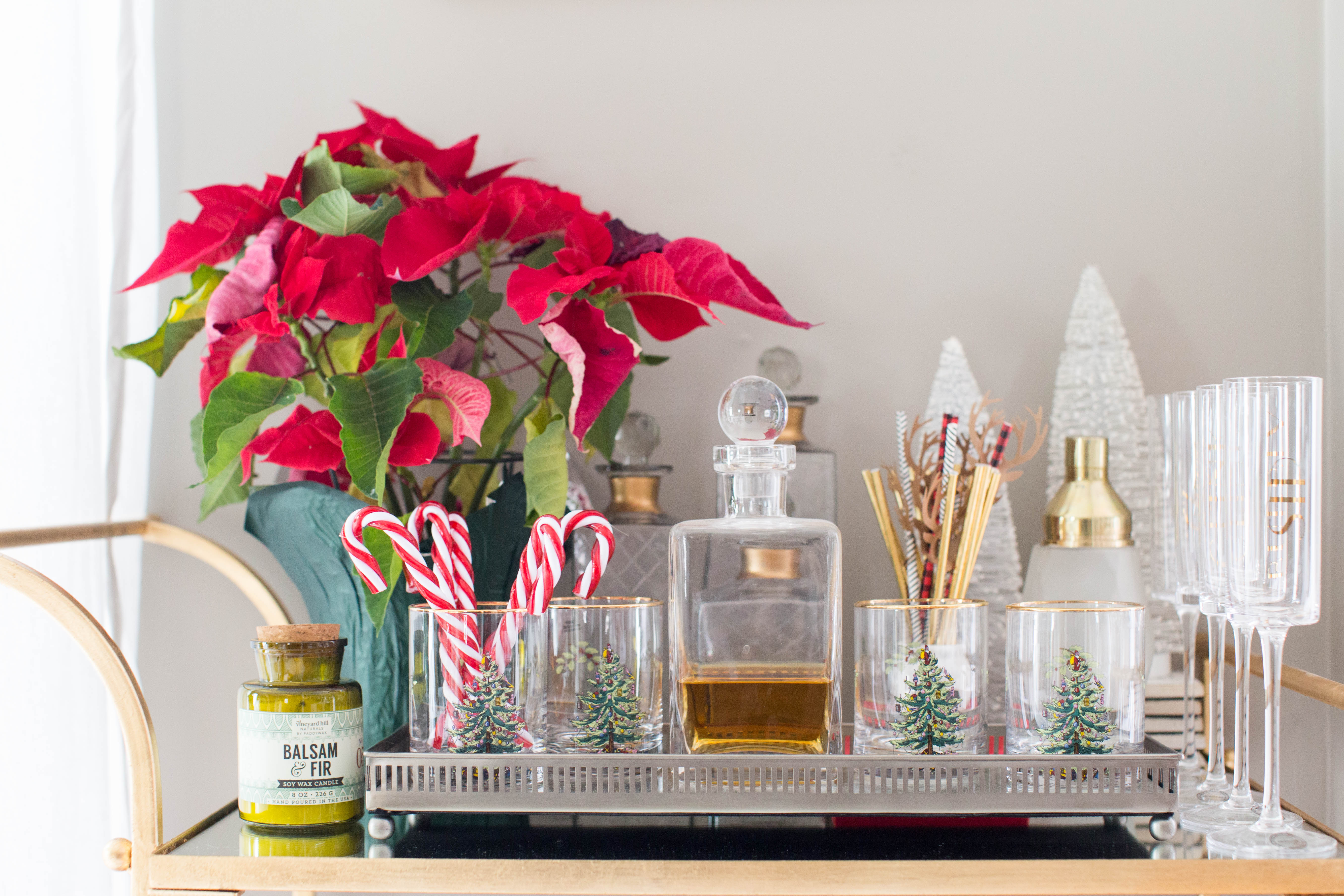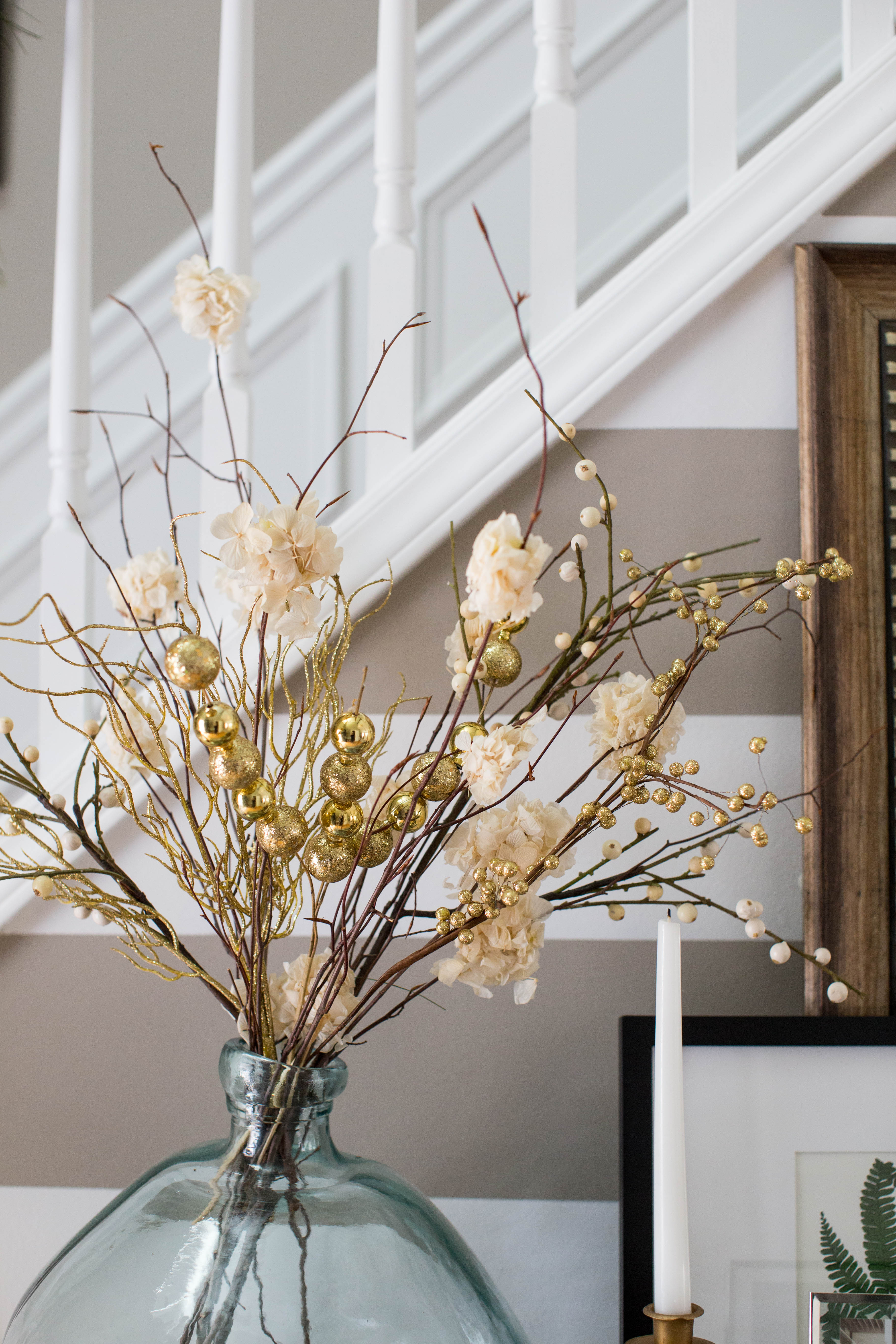 Cheeseboards or Other Serve-ware: If you have a hostess in your life, she can never have too many serving pieces. I love a good marble board.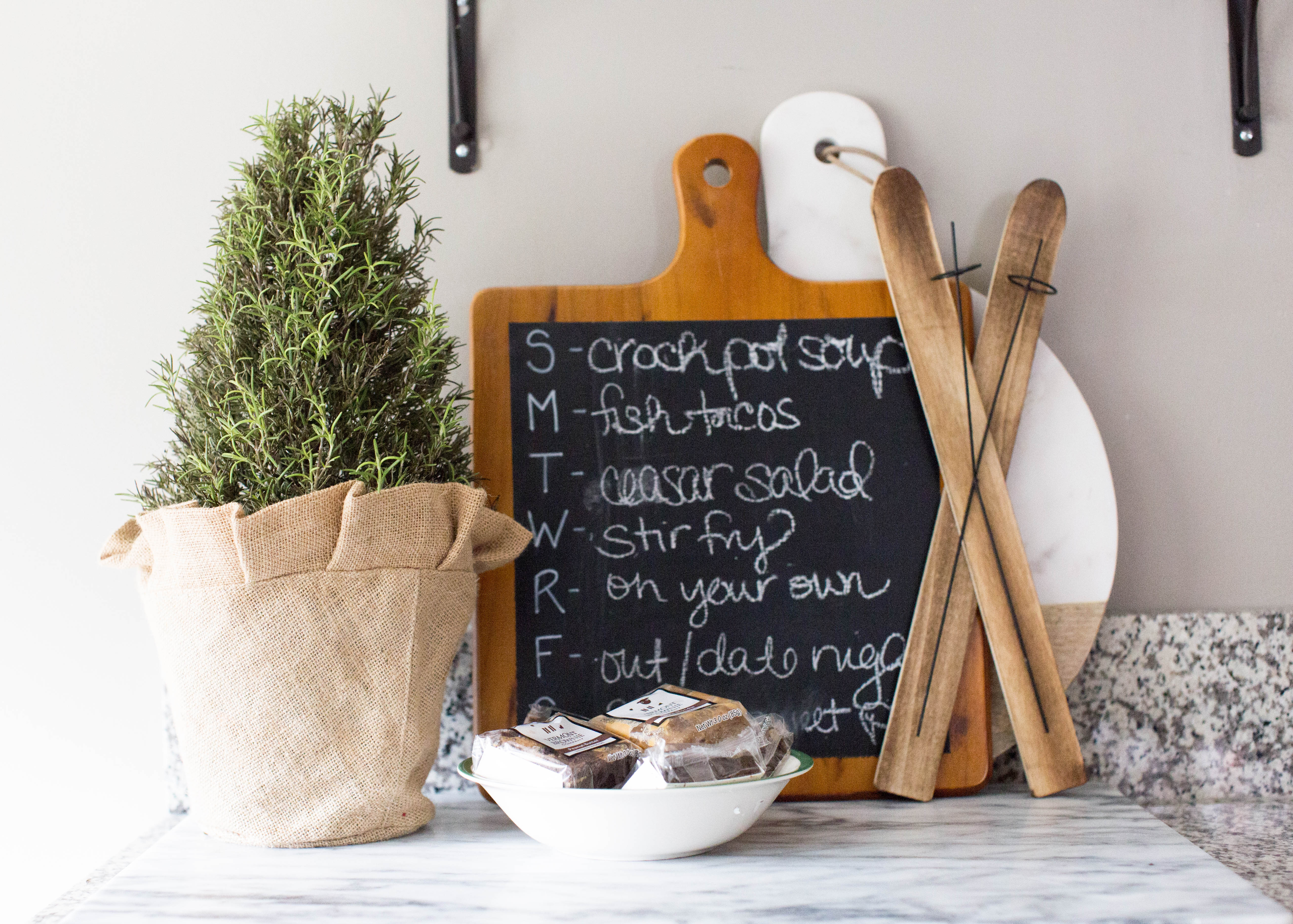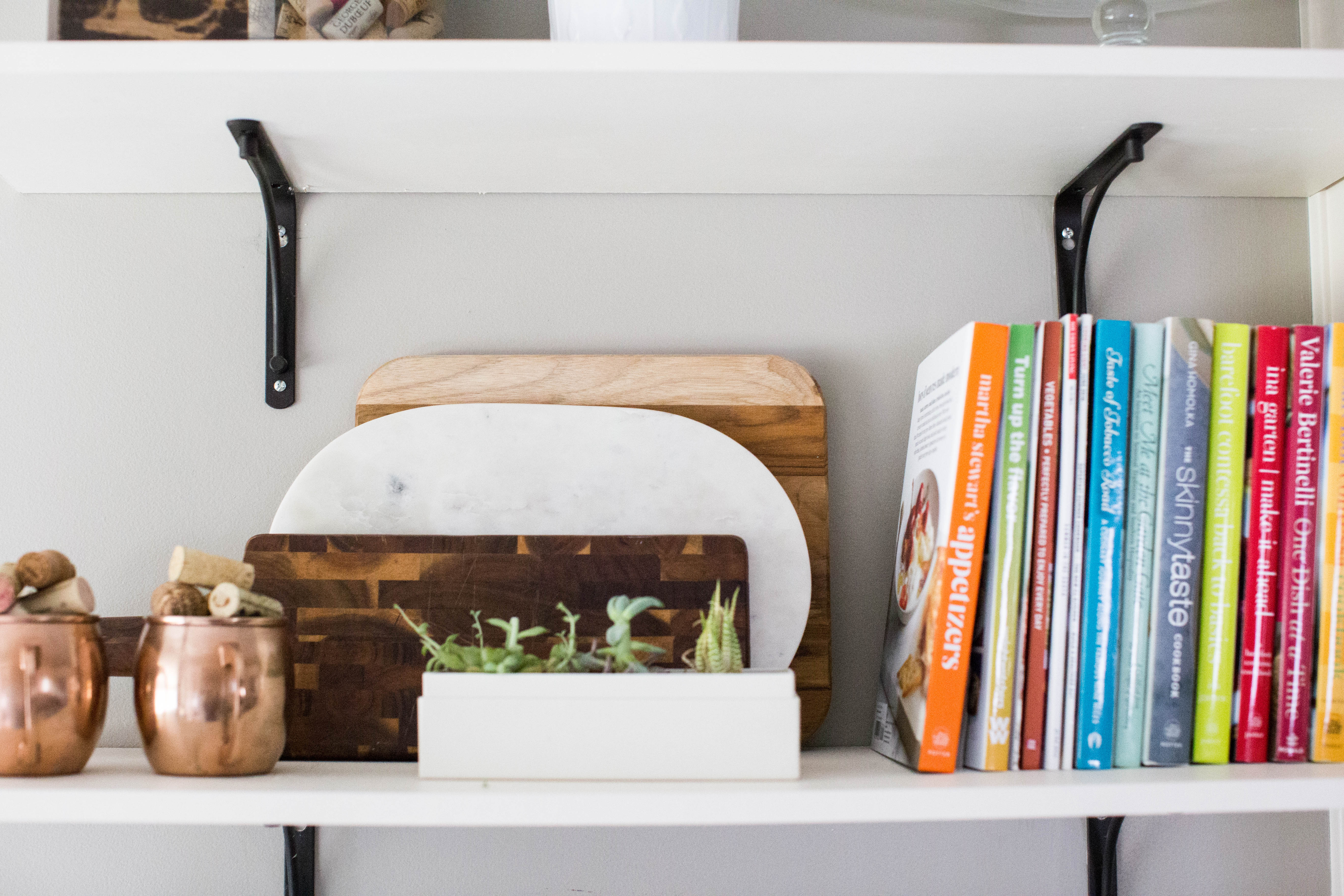 Candles or Candlesticks: I love candles, but hate spending money on them. So I always think a candle or pretty decorative candlesticks are a great option when gifting home decor.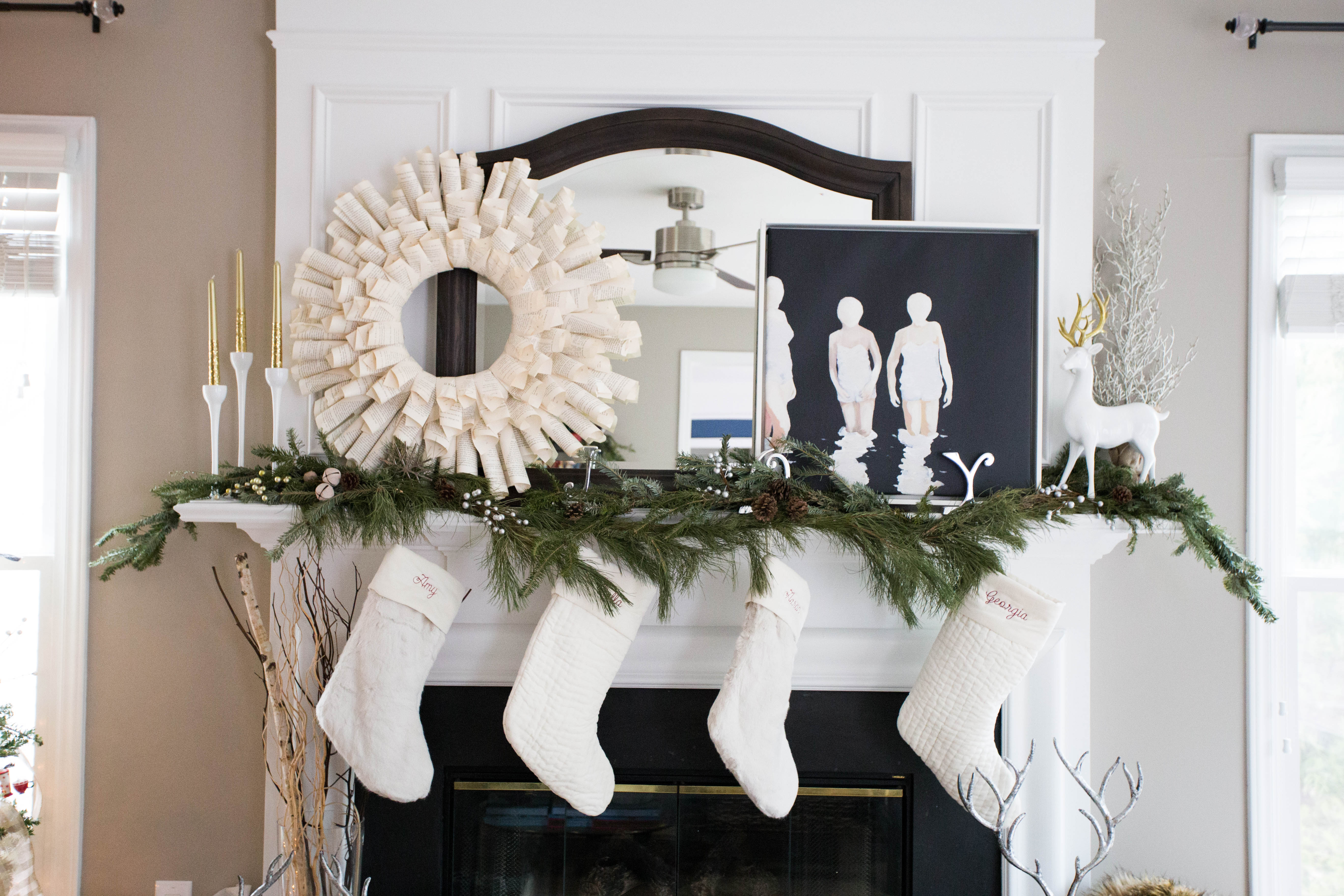 All Things Cozy: Blankets, big cozy pillows, furry rugs… you name it, I want it. Again, I think it's difficult to spend money on these things ourselves, so they make perfect gifts for those that love relaxing on the couch!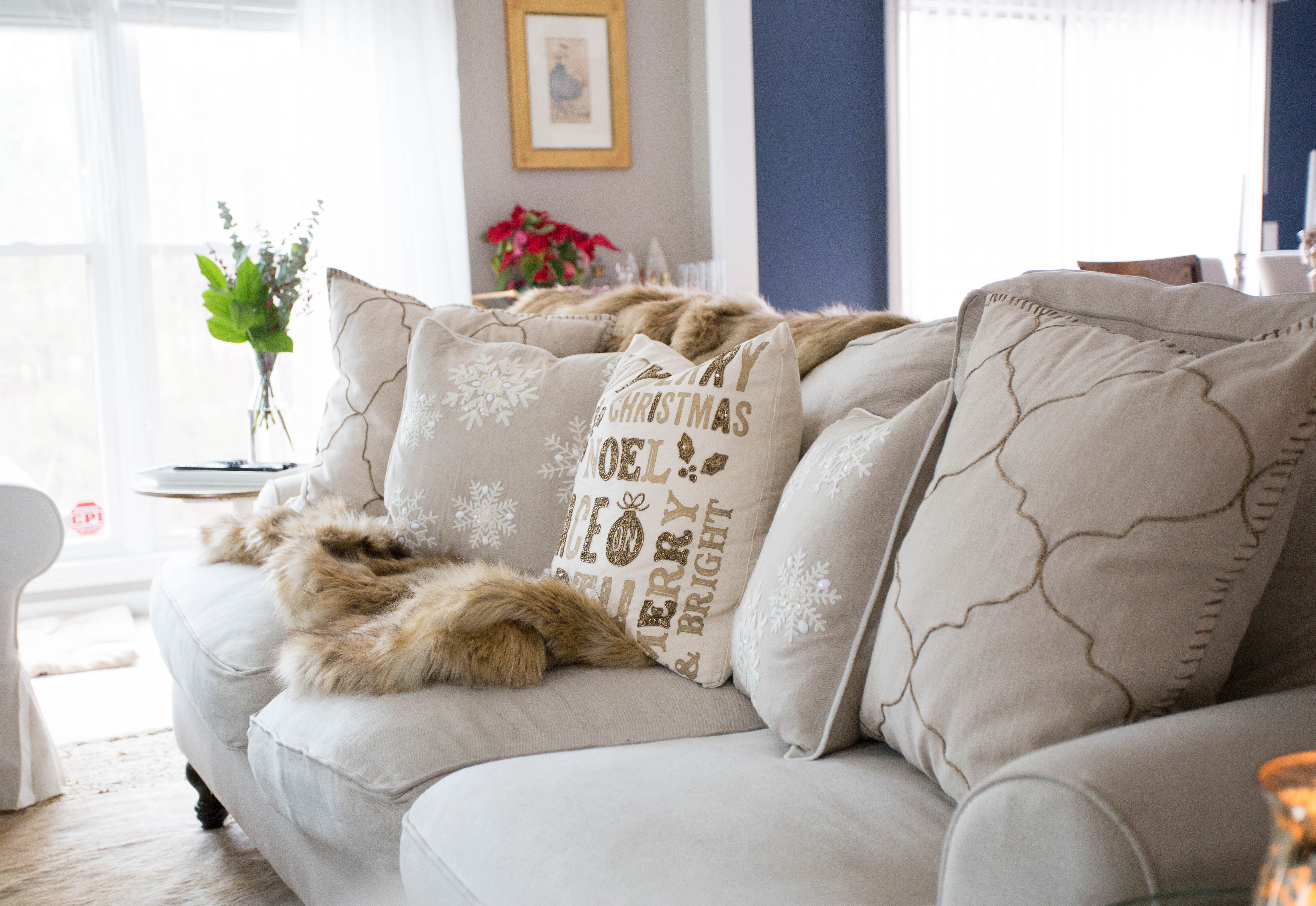 What are you asking as home decor gifts this year? Whatever it is, check out ATG Stores, because I know they have what you're looking for without breaking the budget!!
Thanks for reading always!