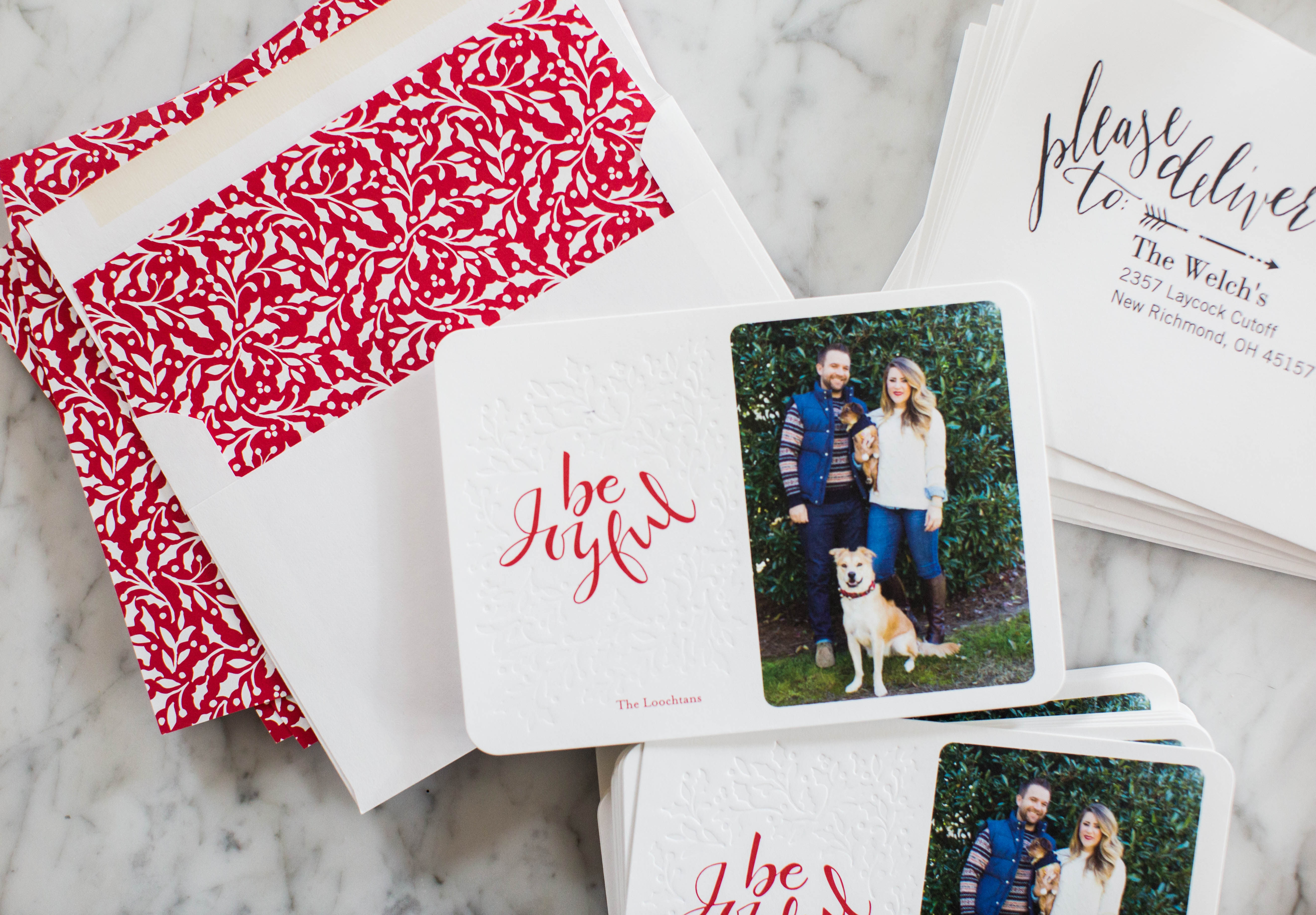 I'm excited to share this year's holiday card with y'all from Tiny Prints! This is the first year I've ordered from Tiny Prints and I have to admit, when they reached out to me, I was really impressed to see how much they had stepped up their Holiday card game! I've used them for picture prints before and everything has been great quality, so I was pumped to see not only gold foiled cards this season, but letterpress. We actually had gold foil last year, so this year I wanted to pick something a little less dazzling and opted for this Joyful letterpress card. Since my husband is Jewish and I am Christian, I always opt for a Happy Holiday-esque card as opposed to a Christmas card so we can send them to everyone in our families. Because of this, I was pleased to see the variety in both areas.
Do you write individual messages on your cards? It's something I've struggled with since we got married because I used to write a personalized note in each card, but now we send SO many! However, this year I did opt for a white back on our card (you can customize the back of your cards which I love) so that I could write a small greeting/note to certain families. I also opted for the envelope liners to spruce them up and the printed envelopes. I CANNOT tell you what a huge difference this makes in the time spent doing your cards. I often hear people say how time consuming it is to make our Christmas cards, but with envelope printing, it literally cuts the timing in half if not more. All you have to do is pour a glass of wine, put on a Christmas movie and stuff! 🙂
Anywho, as you can see, Bella wasn't being the most cooperative pup in the world which taking pictures, but we'll take what we can get…at least G is smiling!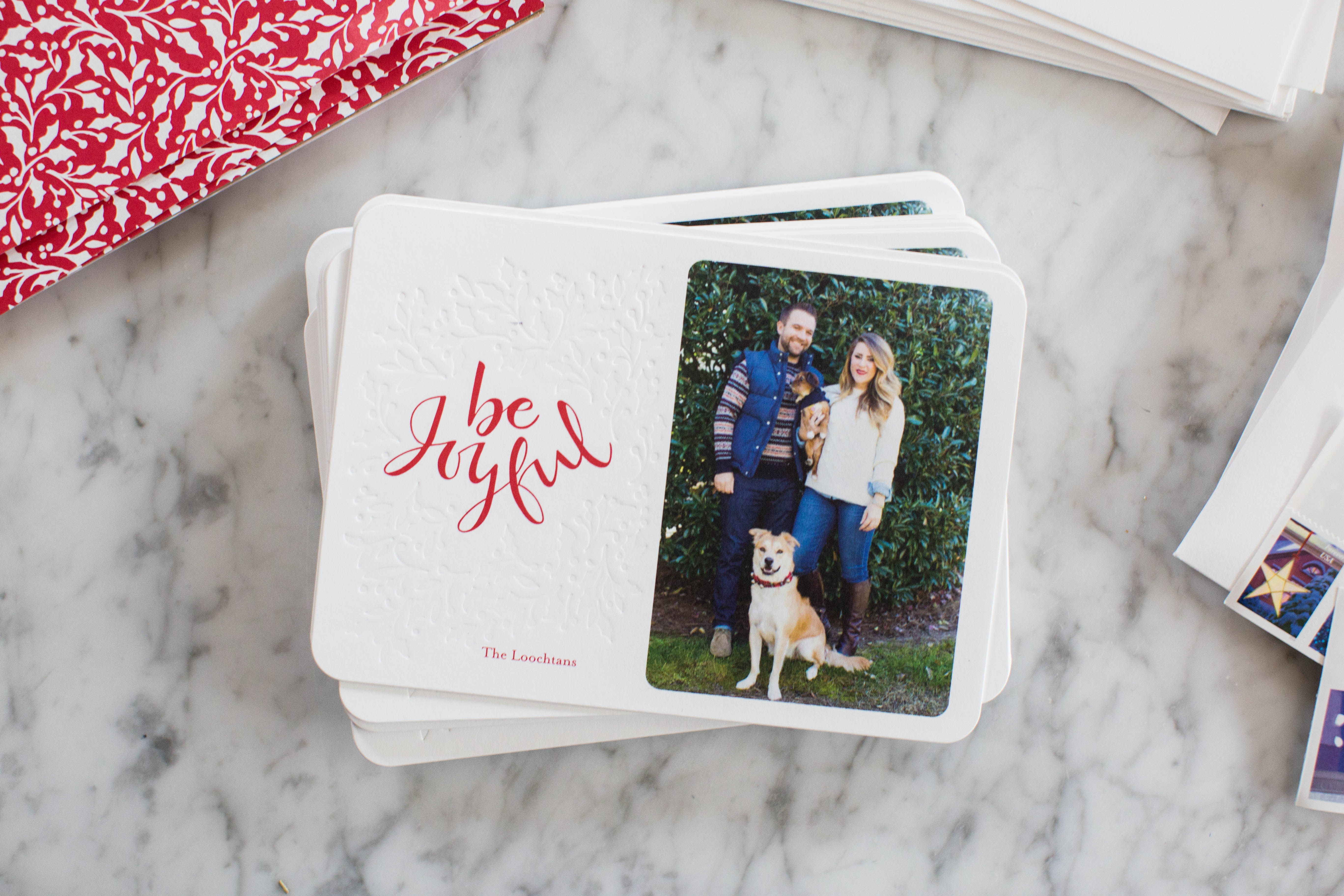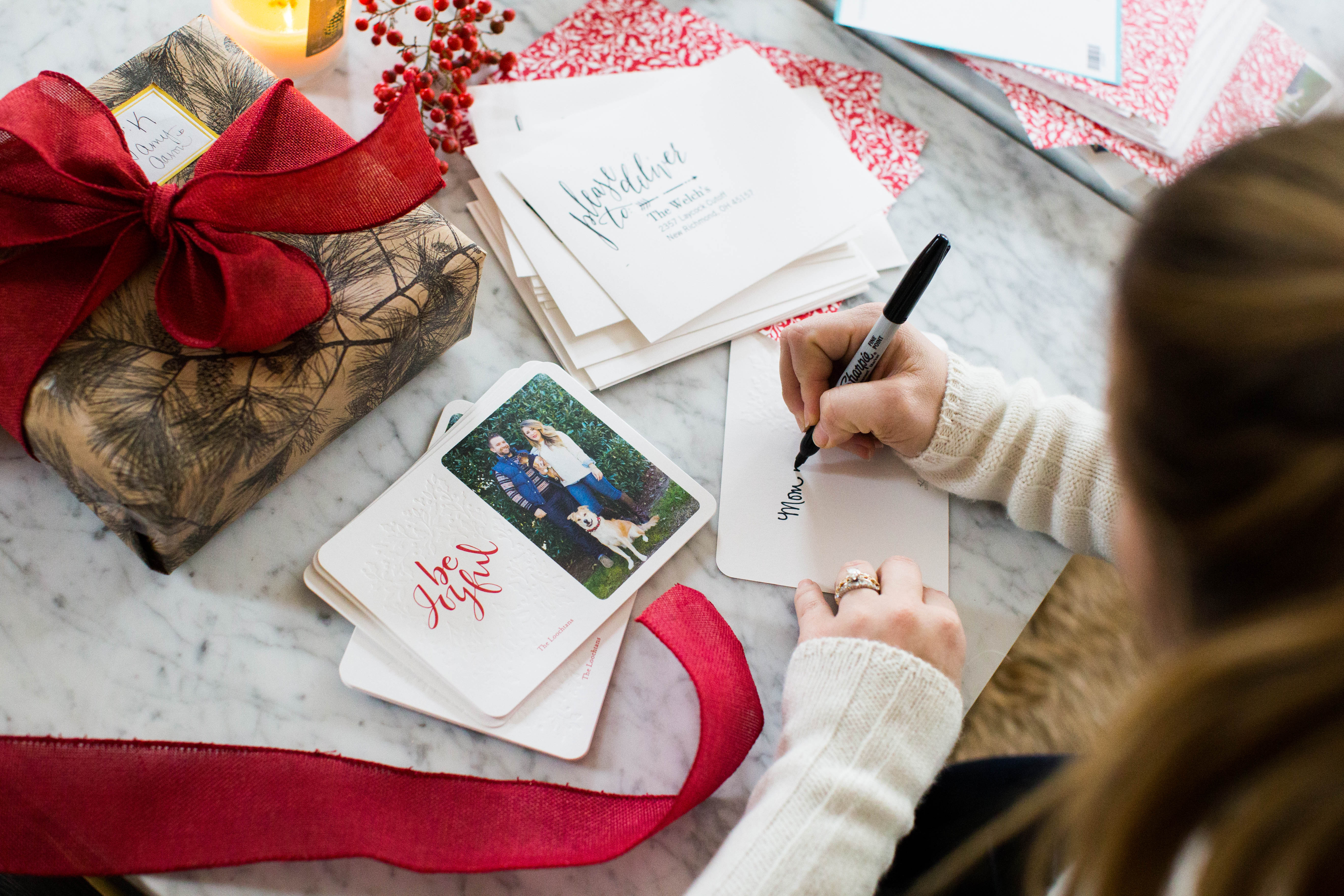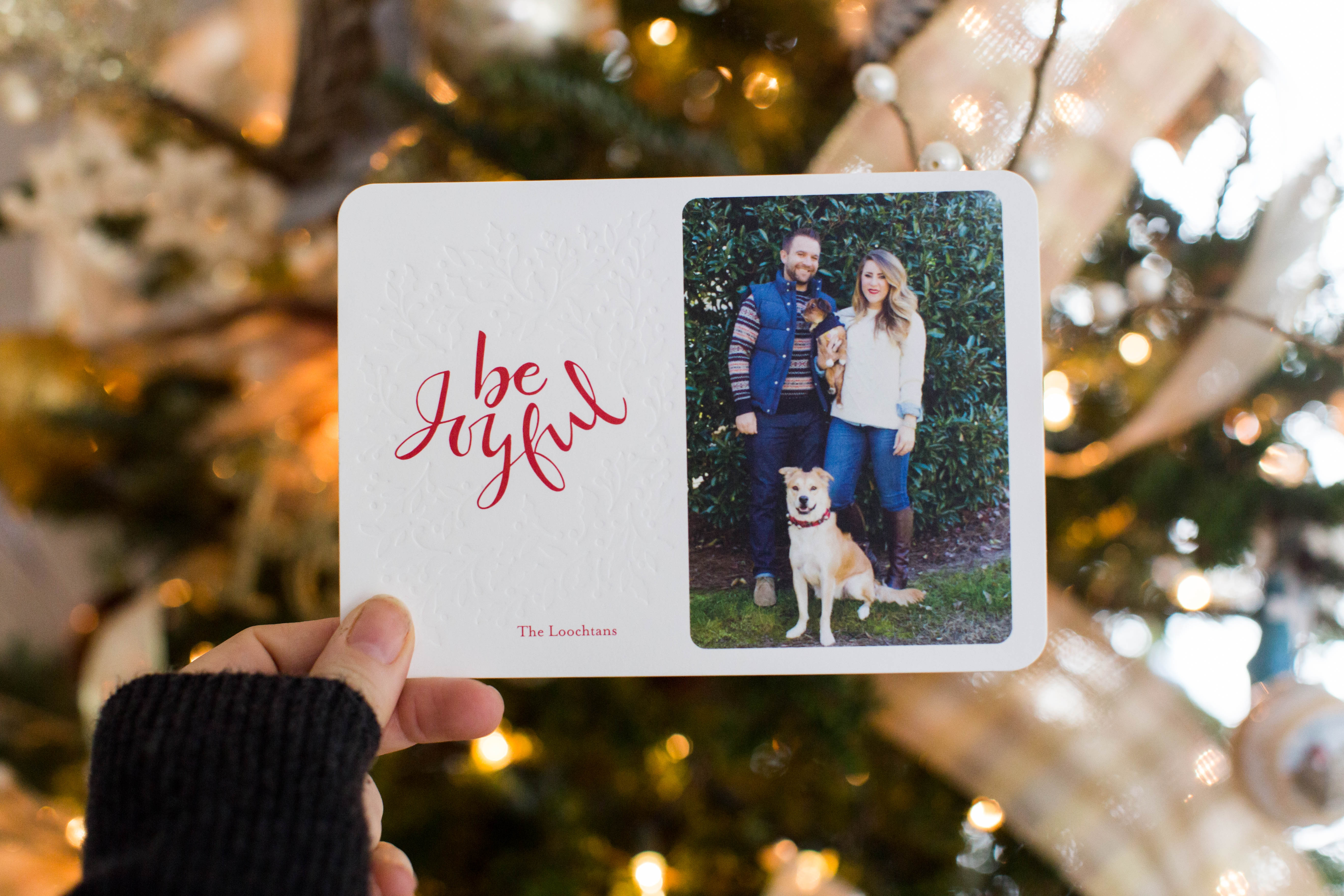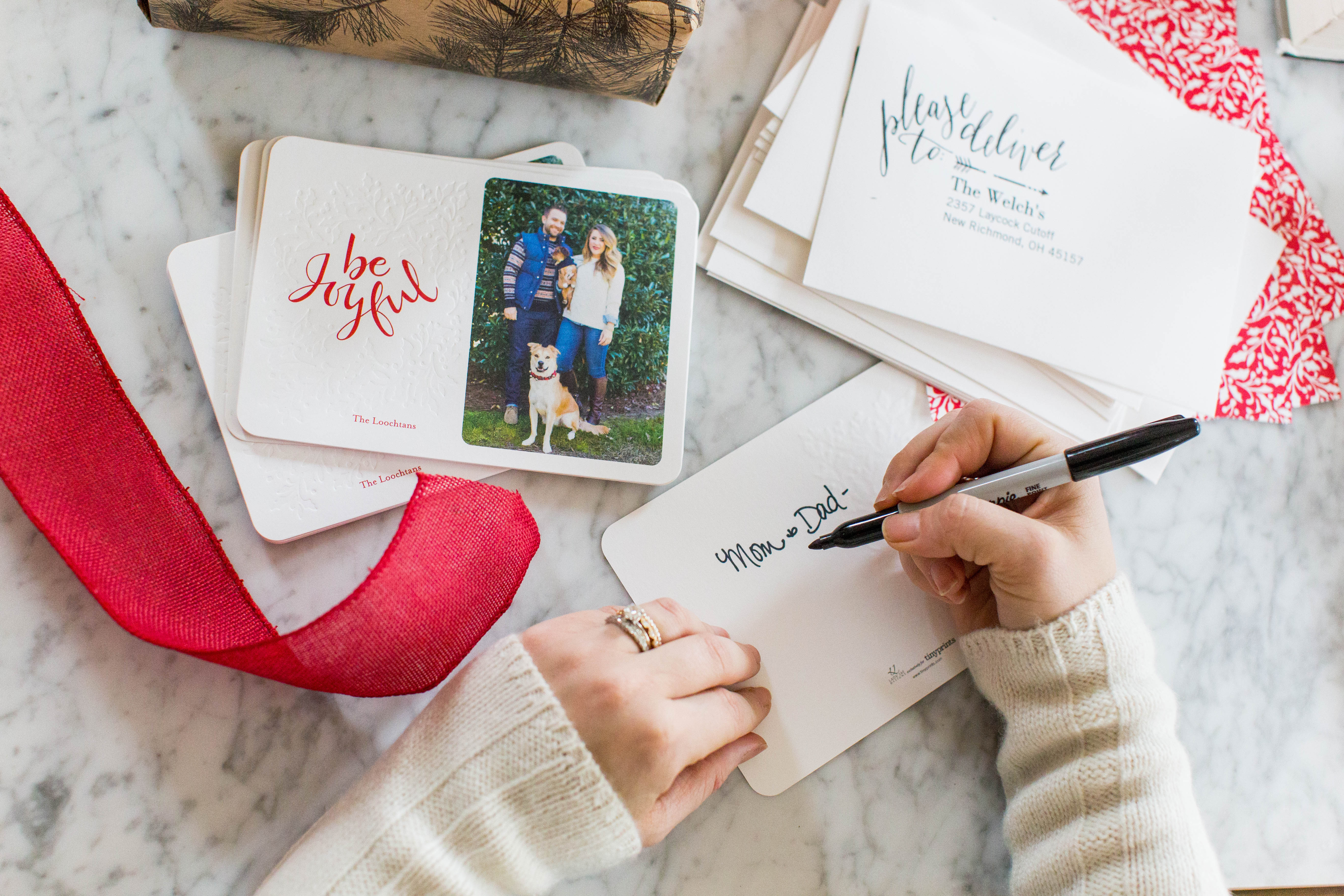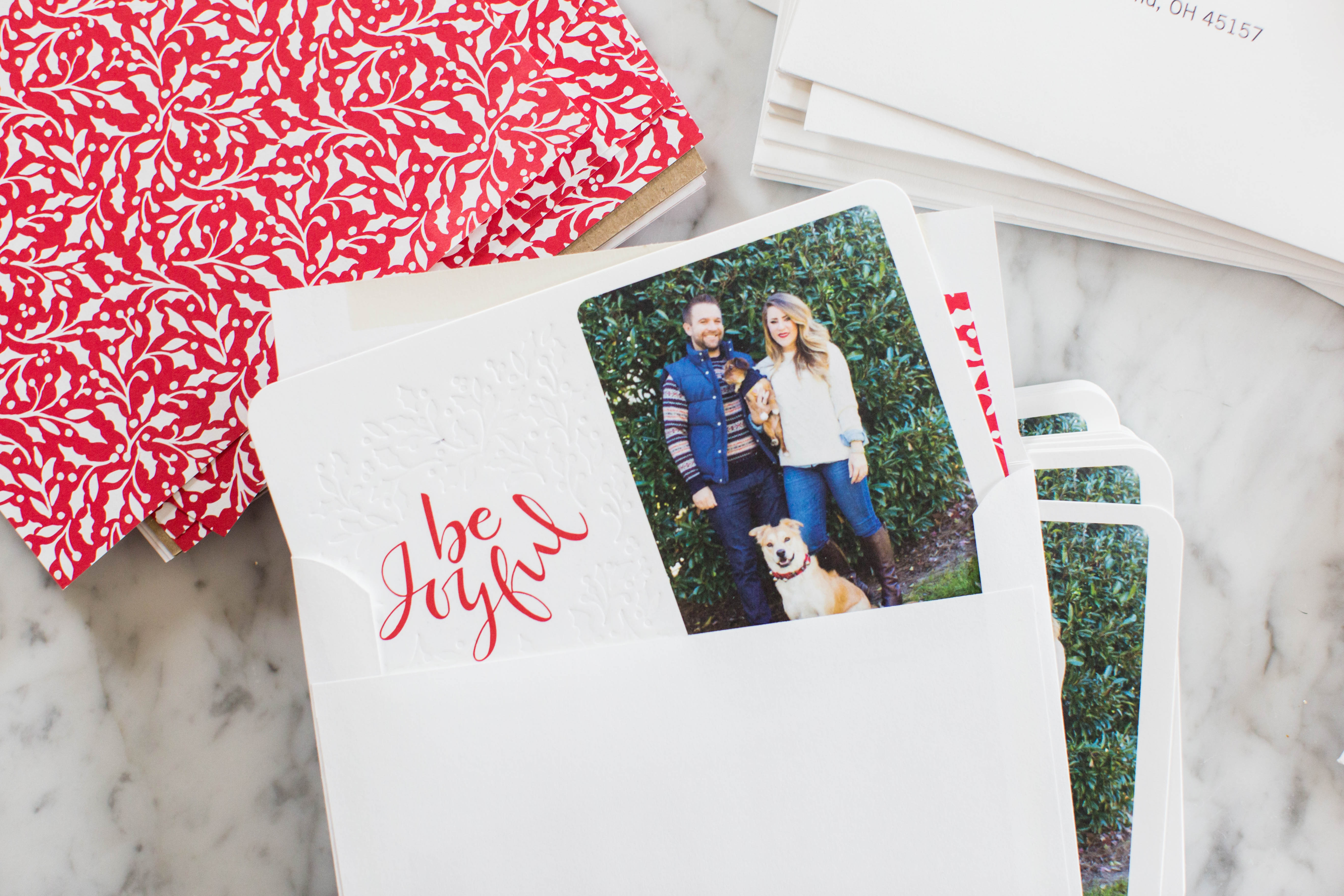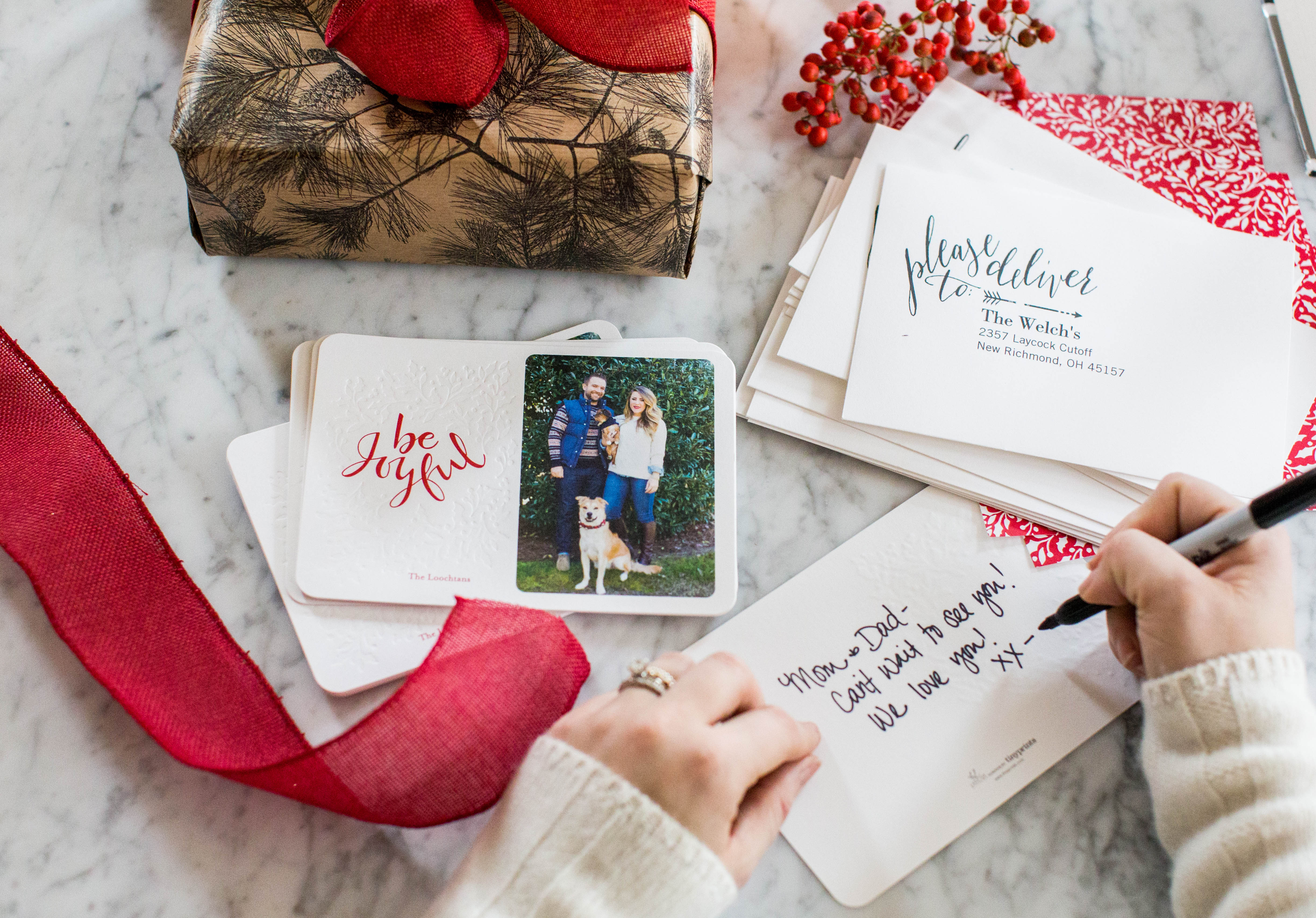 Have you made our your Christmas cards yet? There is still time and trust me, pay for the envelope printing, you wont be sorry! They are having a 40% off sale right now, so even if you feel too overwhelmed for some Holiday cards, there is still time to send some Happy New Year cards to loved ones and friends!
Thanks for reading friends, happy Hump Day!