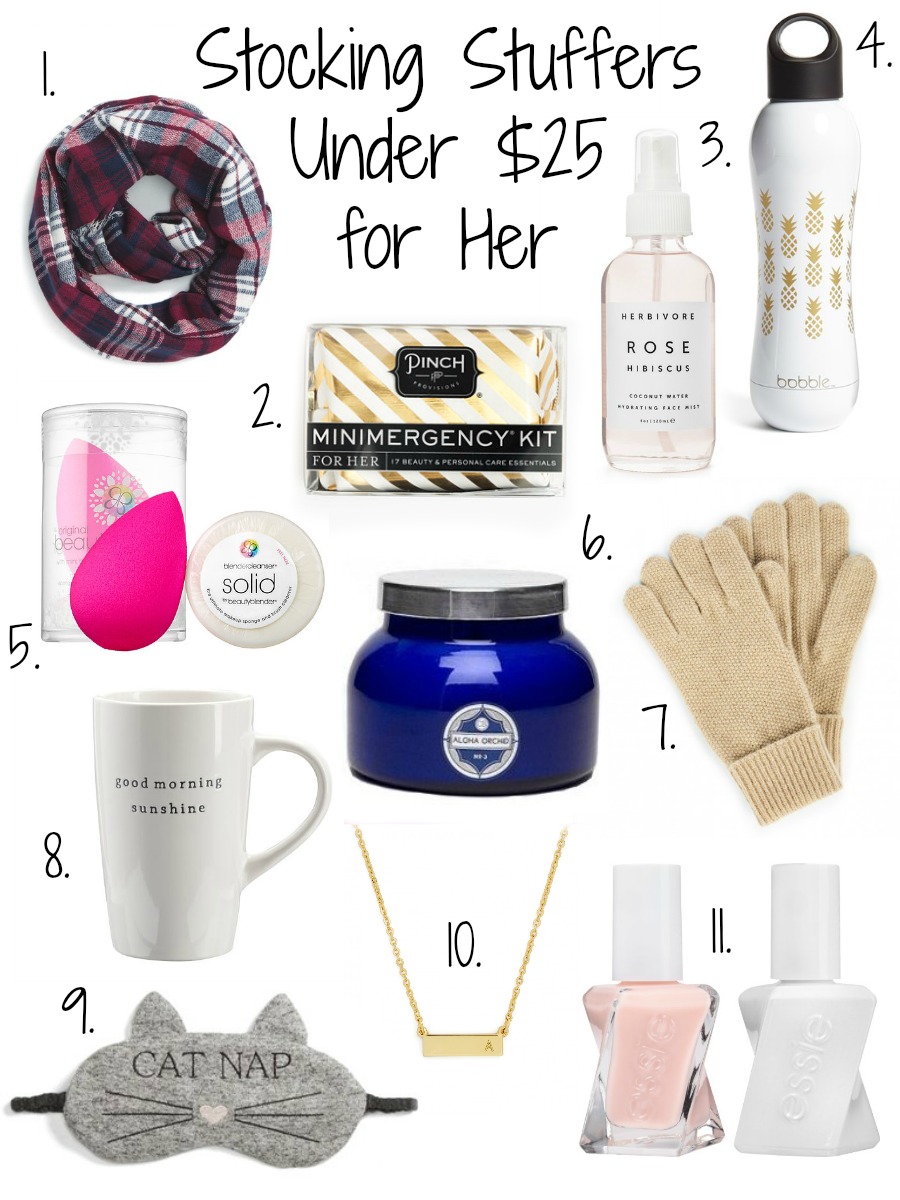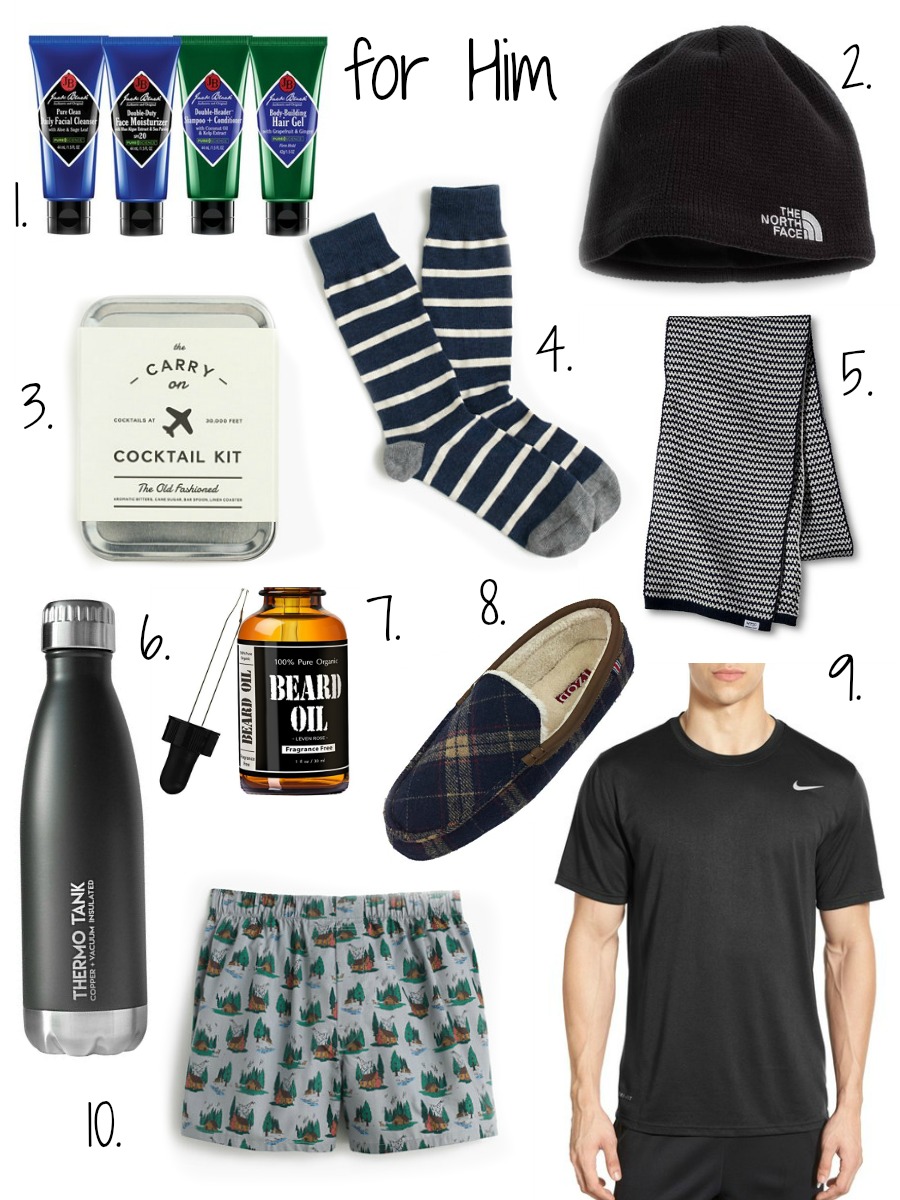 Her: 1 / 2 / 3 / 4 / 5 / 6 /  7 / 8 / 9 / 10 / 11
Him: 1 / 2 / 3 / 4 / 5 / 6 / 7 / 8 / 9 / 10
Who doesn't love a good stocking stuffer? When we were little, my mom used to wrap our stocking stuffers individually. It was always fun emptying out the contents on the floor because it gave us more gifts to open and it was always that fun kind of stuff that you didn't really need, but definitely wanted. Somewhere along the lines my mom stopped doing our stocking, probably because it was so time consuming to wrap all those little gifts! But I've always kind of missed the fun. I recently bought these for Aaron, myself and the dogs and I'm definitely thinking the pups will be getting their stockings filled this year. Above I've rounded up some great stocking stuffers for under $25 for both him and her. When all else fails for guys, go with socks and underwear. 🙂 I think stockings are a great place to stash those beauty products for females, and I can attest to this stuff and say that for an at home manicure it stays on really well! And how cute is this? I actually got Aaron one for Hanukkah last year (a plain black one) and he uses it all the time, I don't have one, but maybe I should? Do you?
Do you do stockings at home still? I think one day when we have kids it will be one of the more fun Christmas items to brainstorm for!
What does everyone have on their radar for the weekend? I am SOO close to finishing up my Christmas shopping, so I am definitely hoping to knock that one off the list. Other than that, Aaron is off which is always good news (although he starts a two week stretch of nights on Sunday, boo), so we'll be soaking up some time together before we basically don't see each other for those to weeks. Always look on the bright side! regardless of your plans, I hope that you have a good one and get a little more into the holiday spirit! It truly is such a magical time of year!
Have a great day friends!