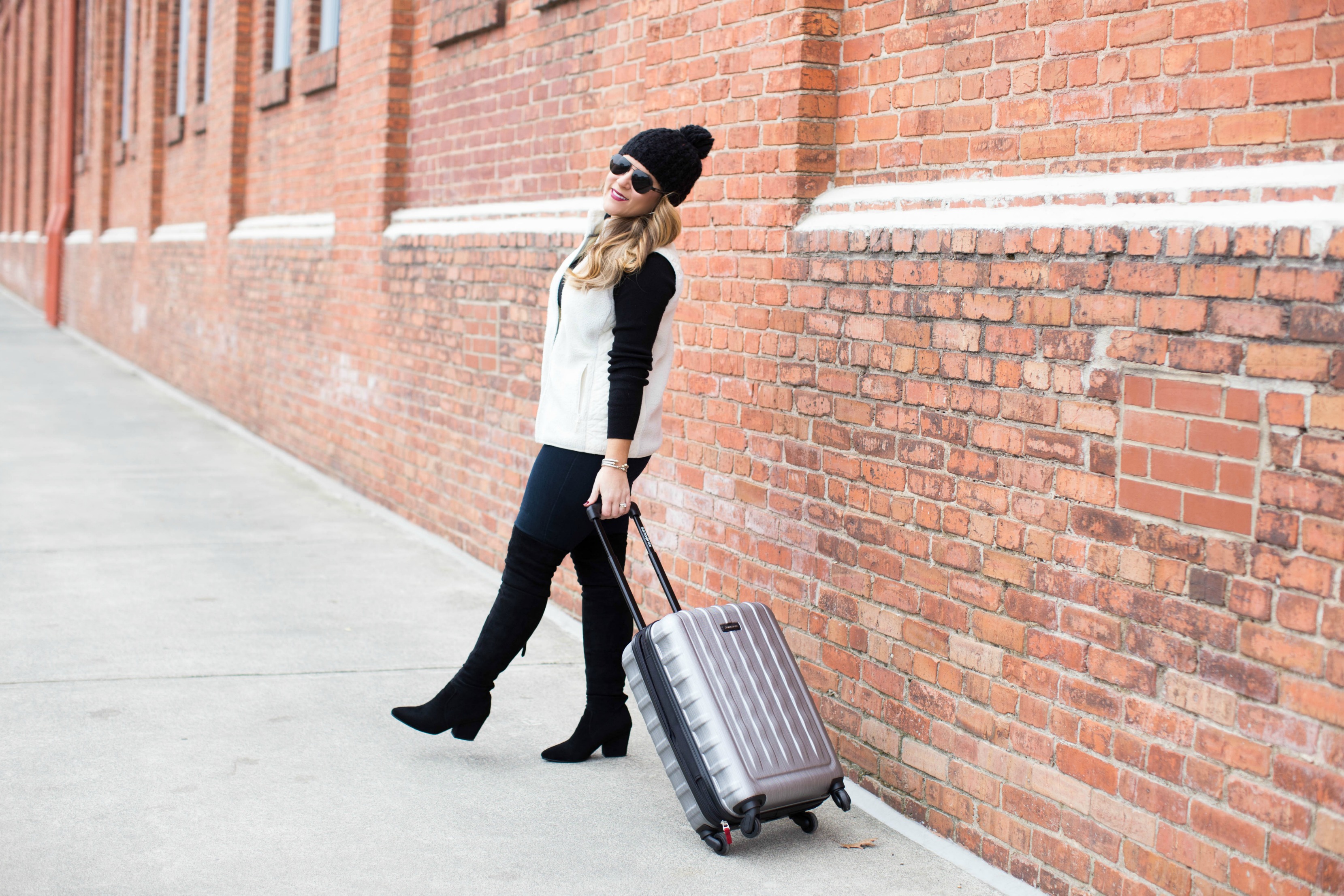 Boots / Vest / Jeans / Suitcase / Turtleneck / Bracelets 1, 2, 3 / Hat / Sunglasses / Earrings
It's a New Years miracle! I unpacked in one day!
Yesterday
I talked about how I always stall in packing/unpacking, but since we have friends coming into town today, I had to get the ball rolling. Why do we always need something as a motivator? Aaron and I recently got new luggage from
Mori Luggage
in Cameron Village and it's perfect for traveling and it's the prefect carry-on size. Although the way that I pack, I need about 7 of these. Anyone else? Regardless, our house is clean and I'm unpacked, but when I was packed this is what I wore in the car on the way in Cincy-nasty (also known as Cincinnati).  I know you're probably sick of seeing this
Kannon's
turtleneck, but it's a staple piece. 🙂
Since we were only in the car a few hours from Columbus, this was perfect travel style look for feeling comfy, but also feeling put together since upon our arrival we had friends and family waiting for us.  We essentially got to see everyone back home that was possible, except for a few and while it's never the most relaxing, it is so nice to catch up with everyone we love and miss. Although, wow, Ohio is dreary! I forgot how much I take NC's sunshine for granted!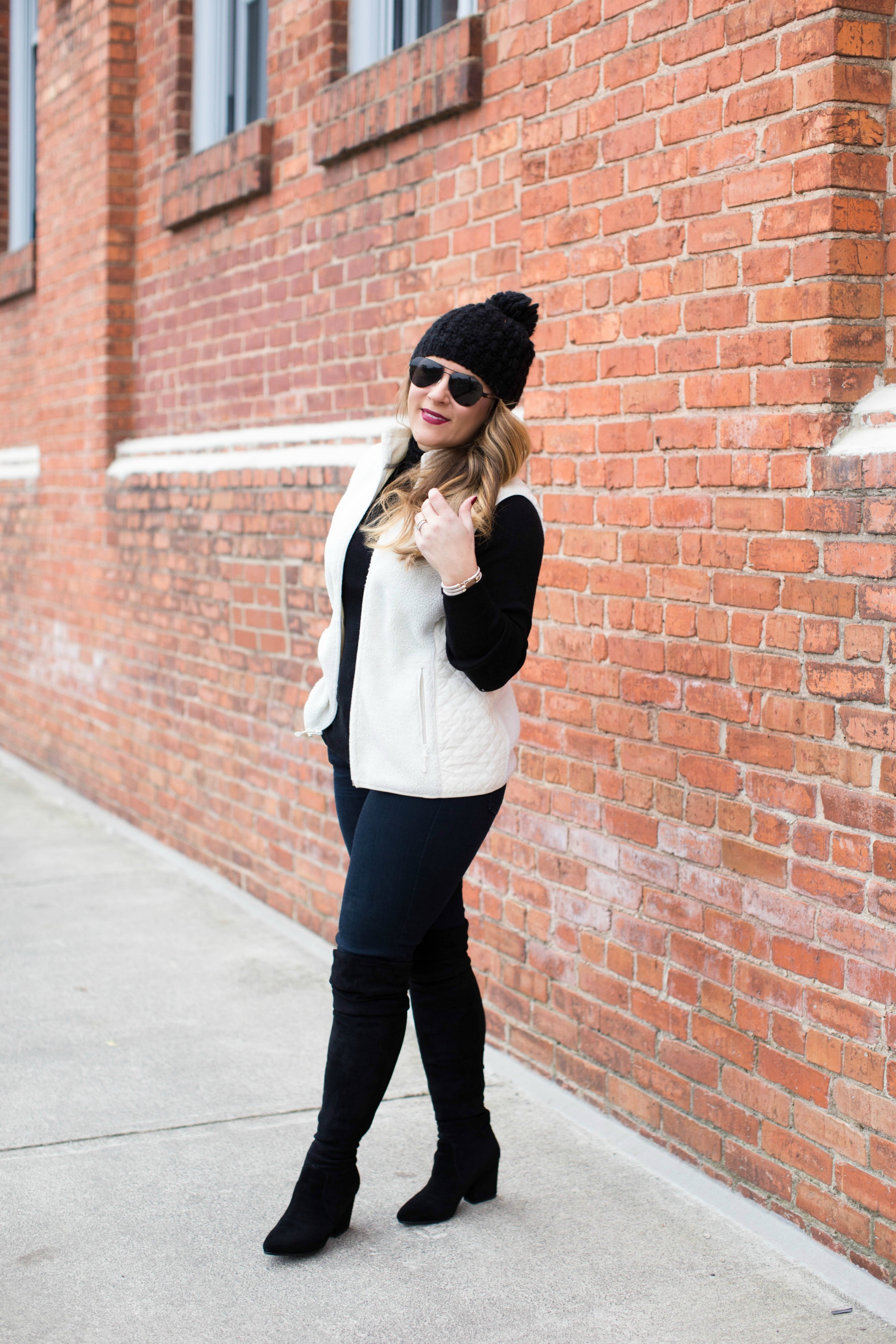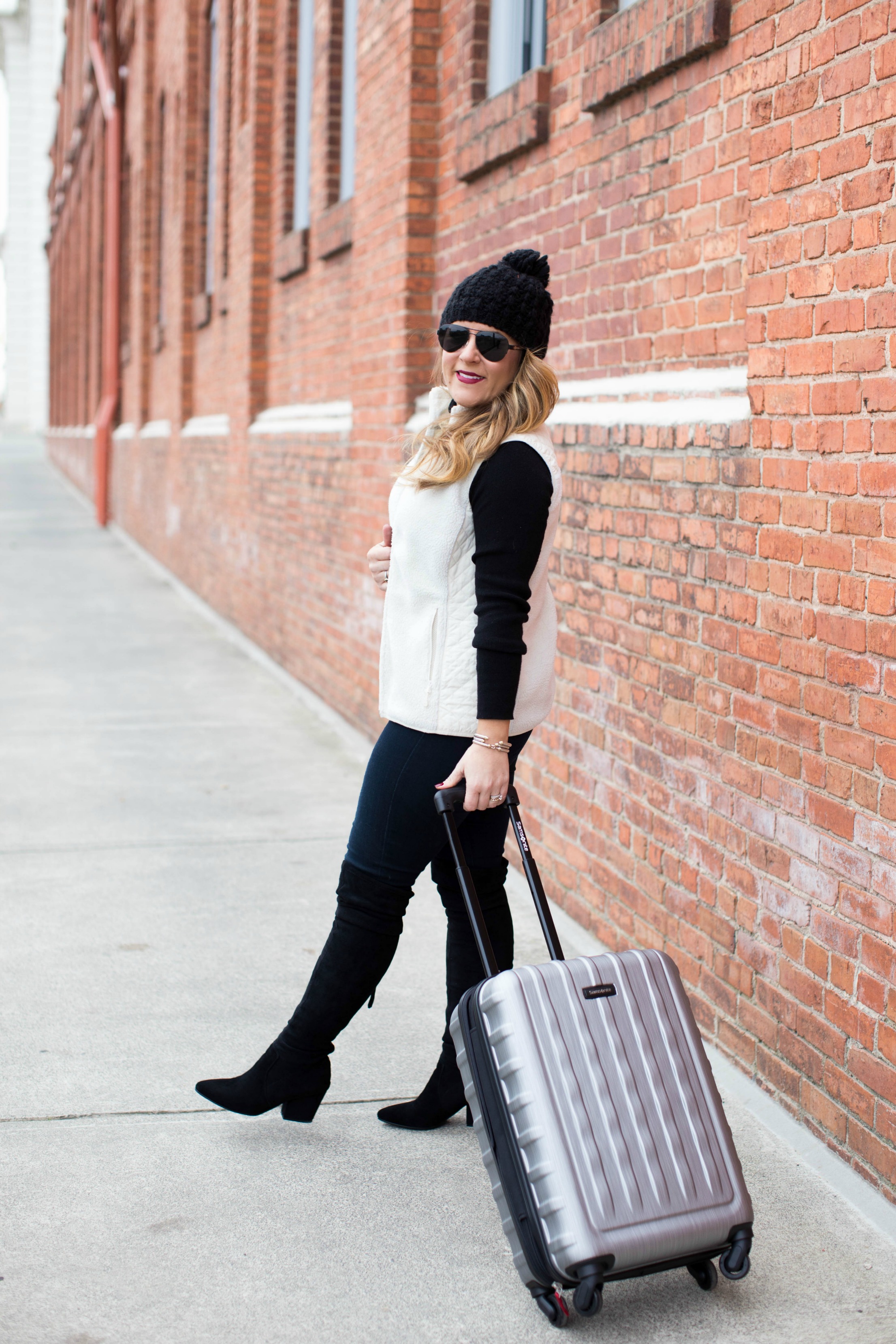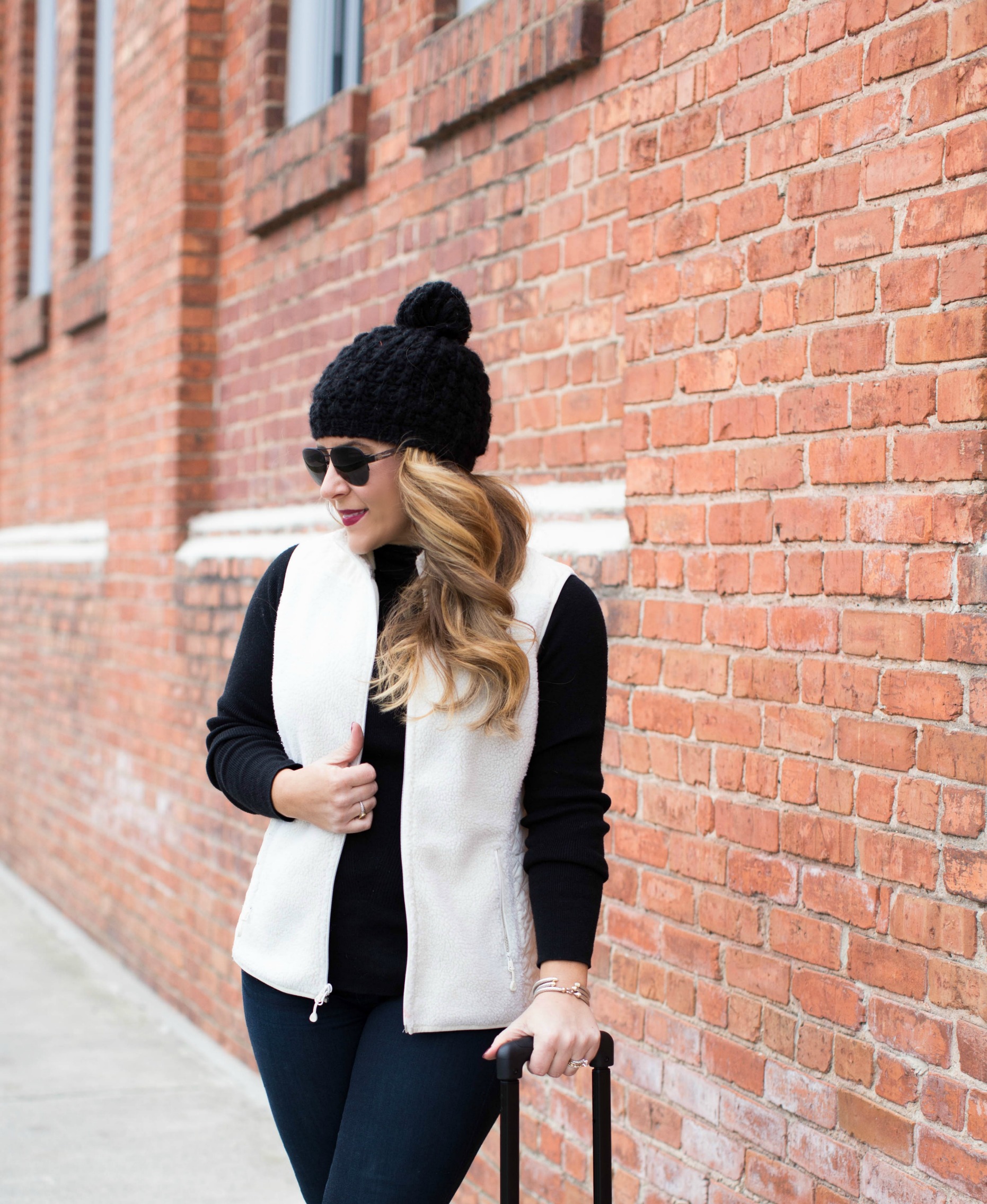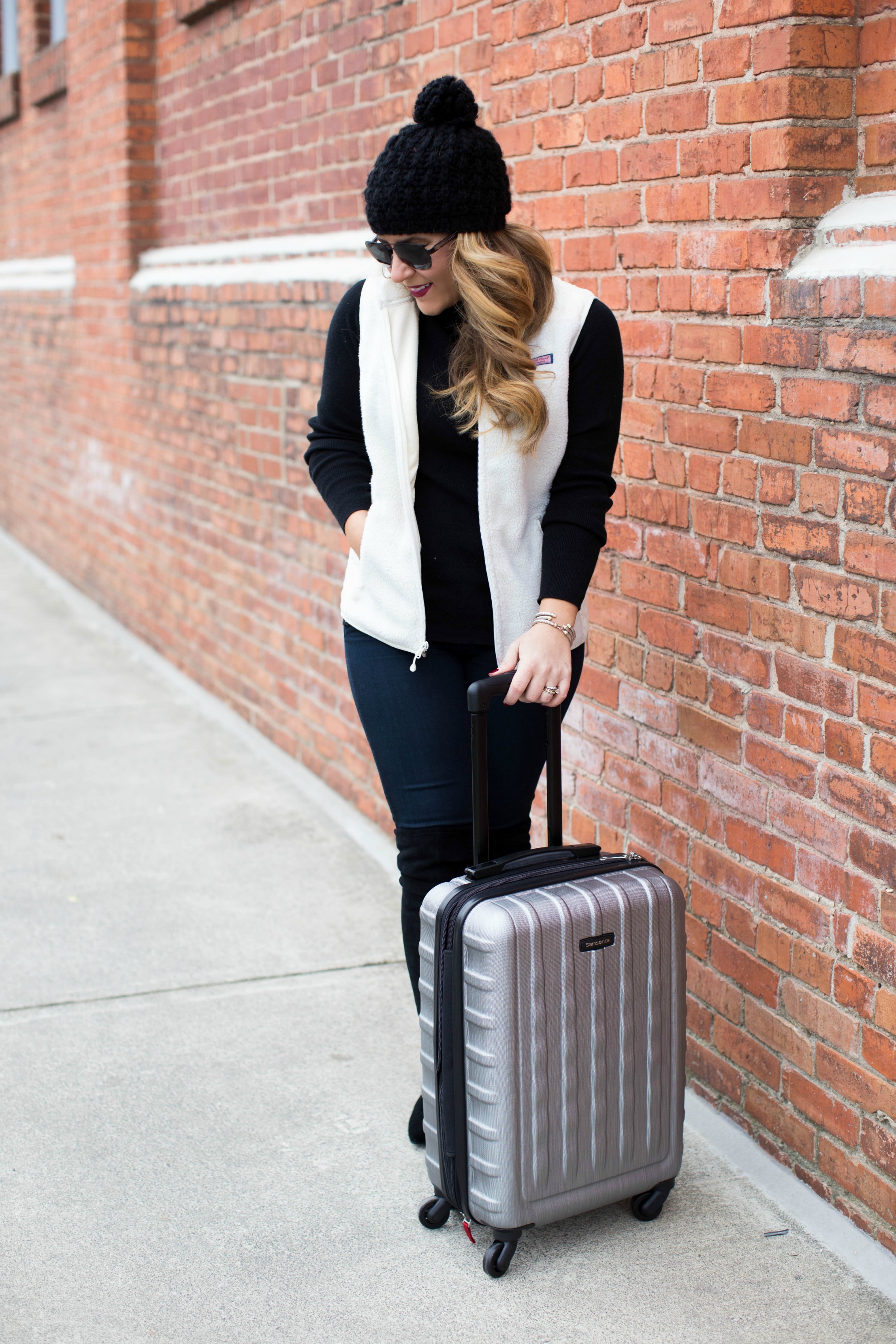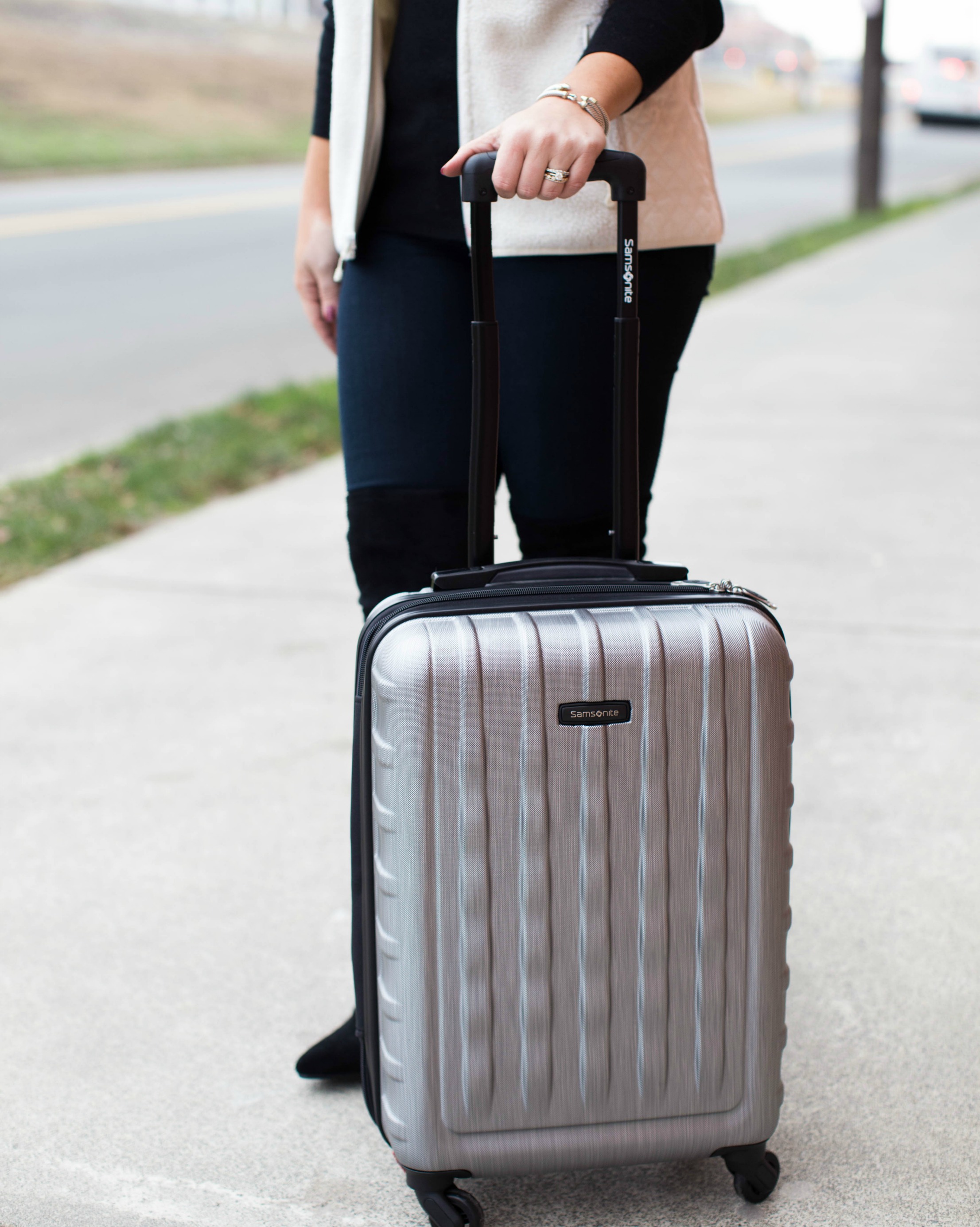 Thanks for reading friends, I appreciate you and I appreciate my husband today especially since he married me four years ago!
XX