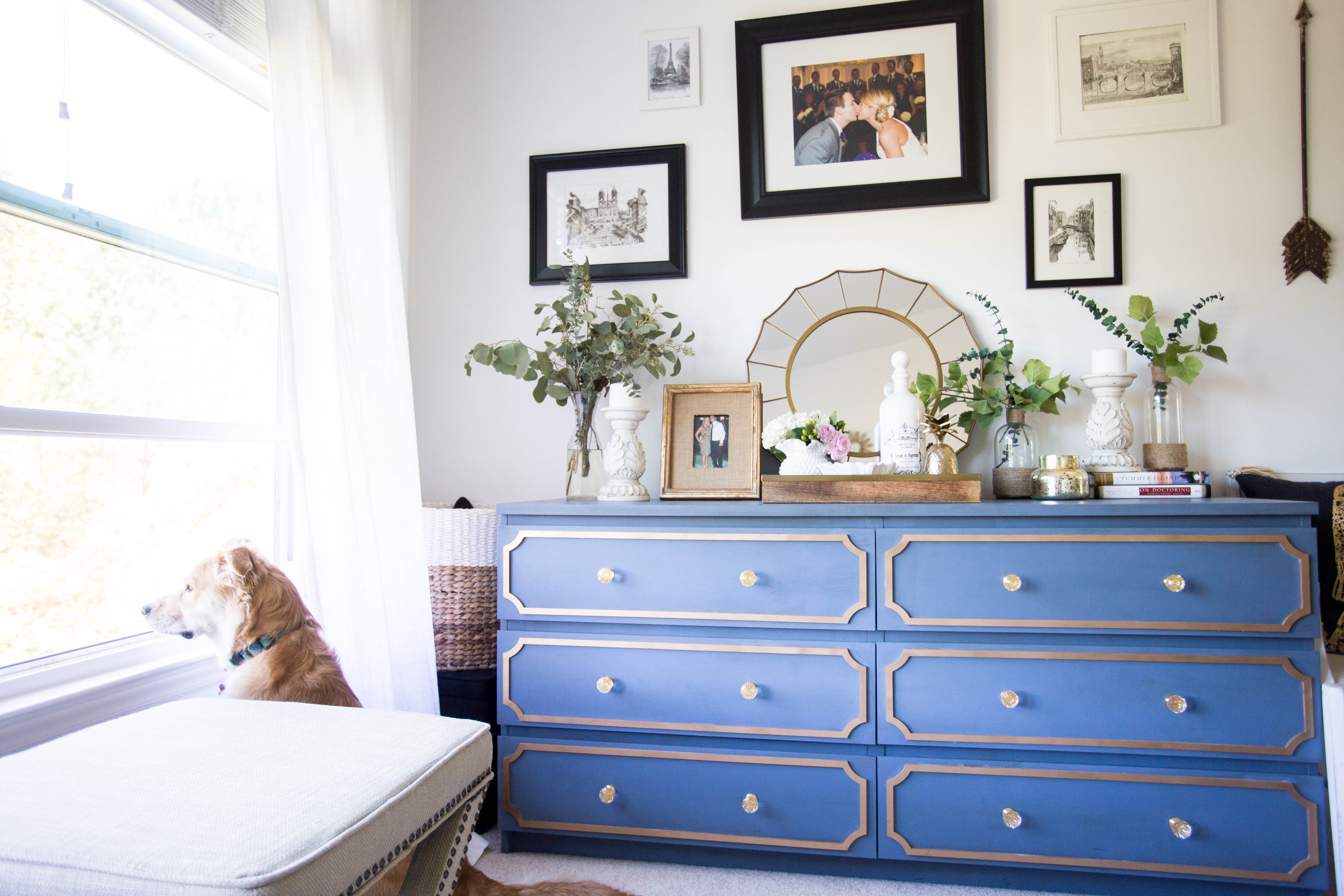 I've had this ikea dresser makeover for a while now, but I wanted to wait until after the holidays and the bustle of the season to share it with y'all. I've said before that the home we live in is a "starter home" for us that we haven't wanted to put too much money into, and that also goes for our furniture. We've definitely spent more on "common area" furniture and have chosen to put items aside when it comes to bedrooms, etc. When we moved here, we bought the plain black six drawer Ikea dresser (Kullen) dresser and still had mis-matched furniture from college and grad school throughout the rest of our bedroom. We've slowly been updating pieces, but I haven't want to splurge on anything considering I'm not sure how big our next bedroom will be and I'd hate to buy a nice furniture set only to have it not fit in the next place we live (I'm a planner).
With that in mind, that ugly black dresser has bothered me since buying it. It's nice and big and we definitely needed the storage (plus, I was in grad school when I bought it!), but it was so ugly against our bed and nightstands that were light and airy, so I started to do some research and decided I could potentially make it better and tolerate it for the next year and half. Enter Annie Sloan chalk paint – I've talked about my love for it here about another piece of furniture I redid and it did not disappoint. It's so easy to use and the best part is NO SANDING, even on fake wood like this. I also had heard about a company called "Overlays" that actually specializes in Ikea pieces, so I took the plunge and ordered six. Below are the steps for my Ikea dresser makeover.
After cleaning the dresser thoroughly with a rag and solvent, I started to paint. That simple. This color is Old Orchard and I love it. You can also mix chalk paint. I did two coats of blue on this piece. After 1 day, I used Dark Wax (you must wax chalk pieces) to give it a little bit of contrast. You also can use clear and it wont change the color.
While the dresser was drying, I spray painted the overlays outside. Once they were dry, I measured out the spacing and used this to affix them on the dresser (this stuff is serious and they have been stuck ever since!).
I had Aaron drill holes and we now use knobs to open/shut as opposed to the pulls that are engraved on the piece.
Voila. With drying time for the wax, it took about a day to do, but honestly, it was so easy. Chalk paint coverage is amazing and it dries quickly, so you're not spending days on one project. I use these when I paint any furniture which decreases brush strokes (I always keep some on hand in our garage), then I just pitch them after.  This Ikea dresser makeover has seriously transformed it and it's held up amazingly. I might even keep it when we move and use it elsewhere in the house!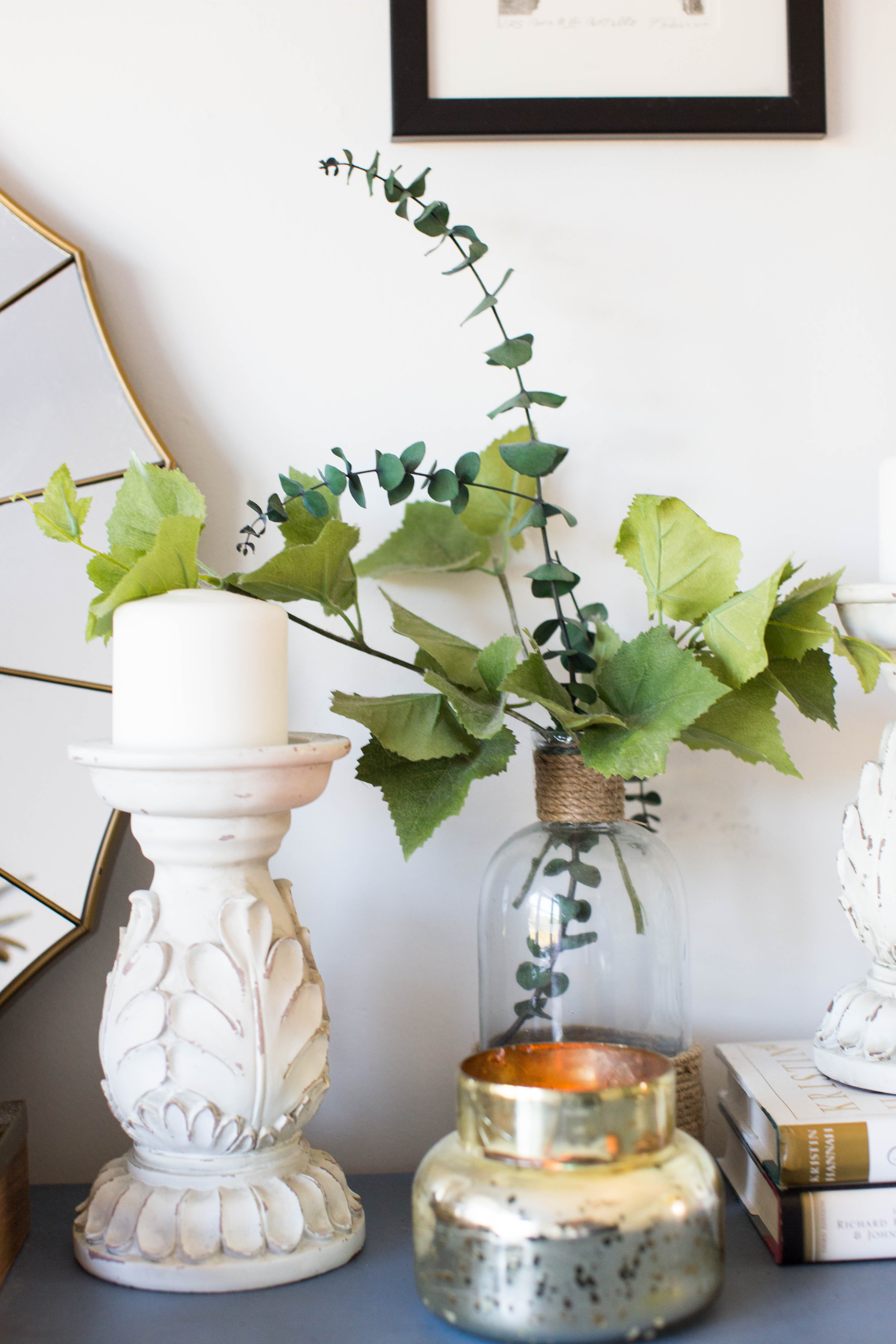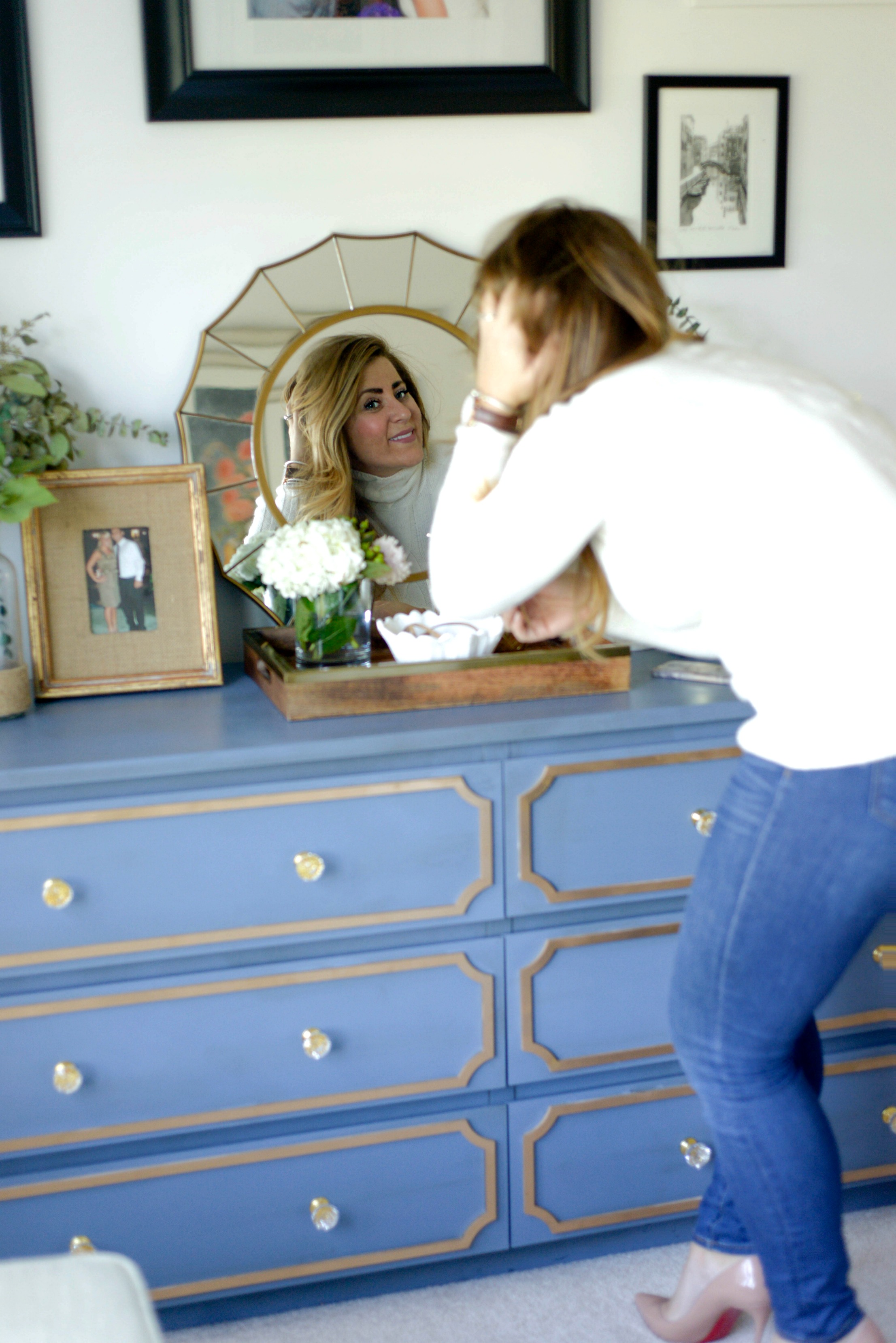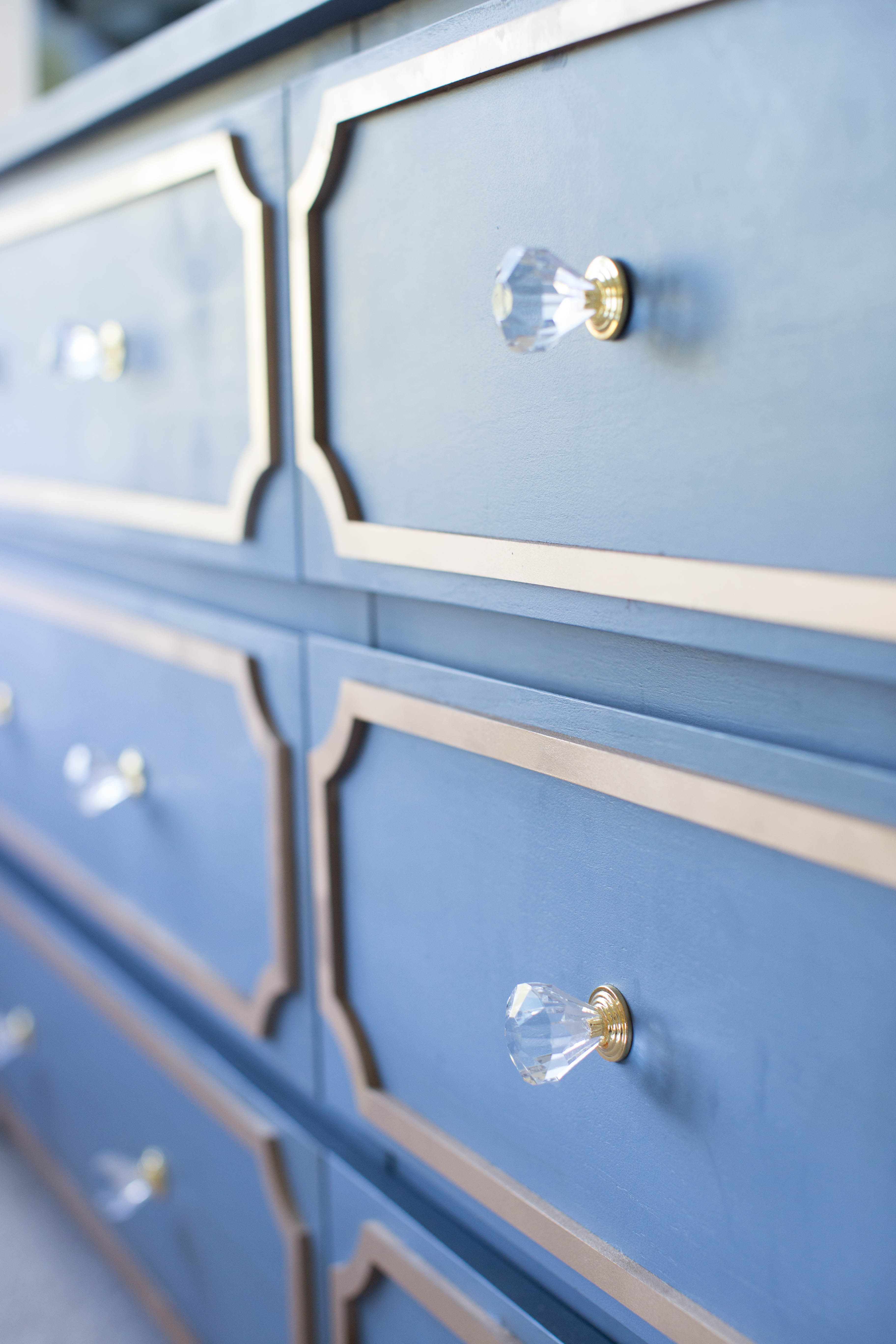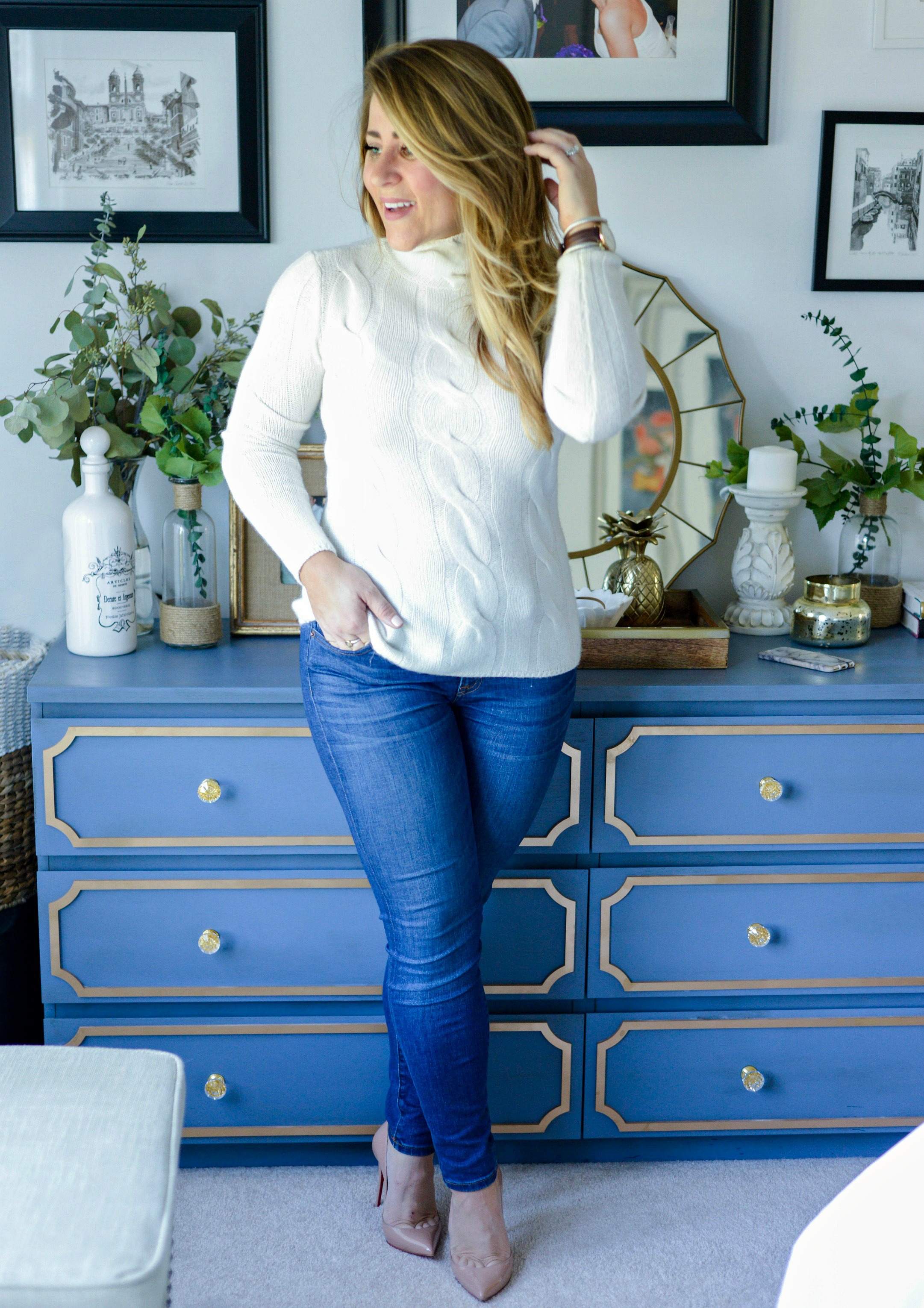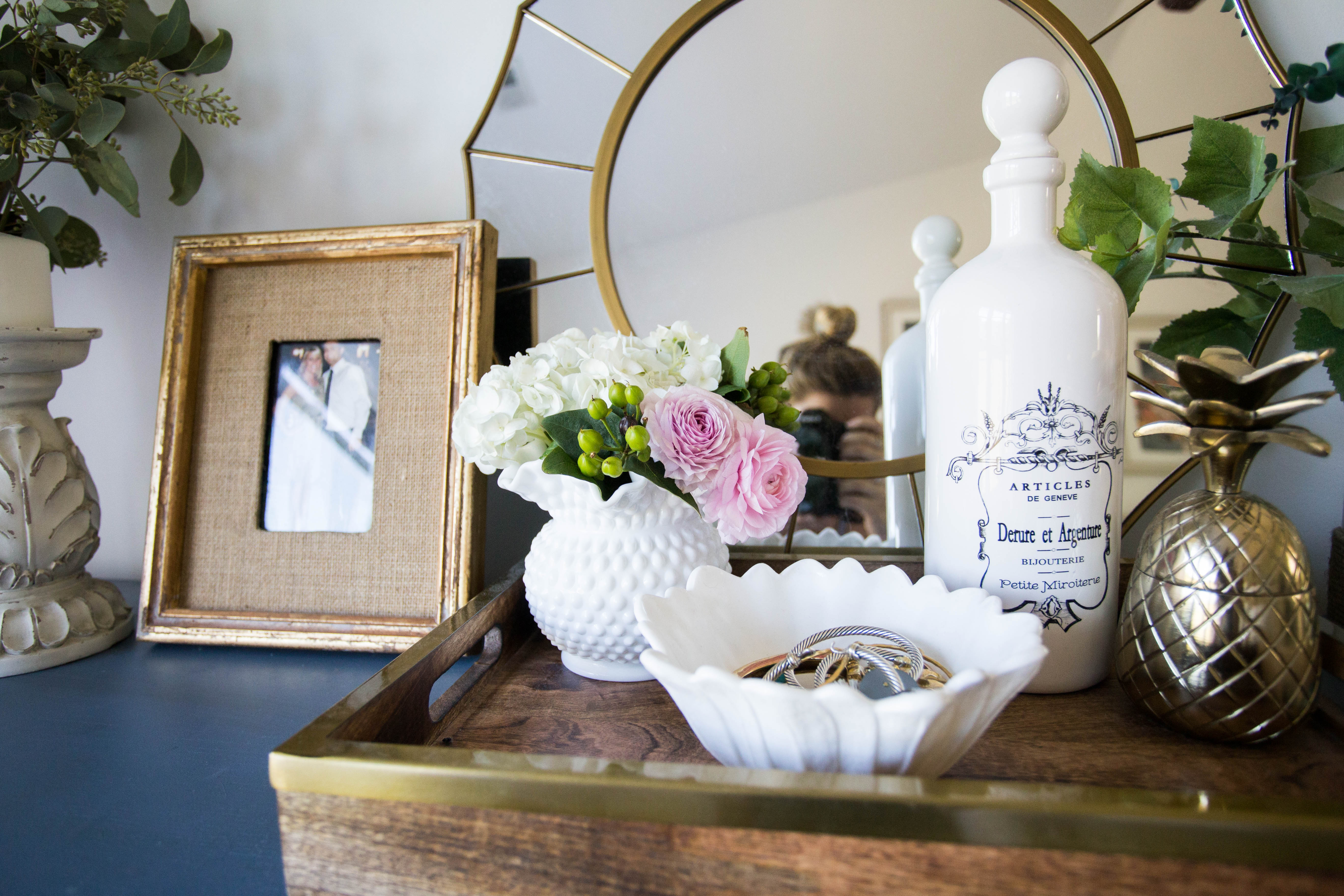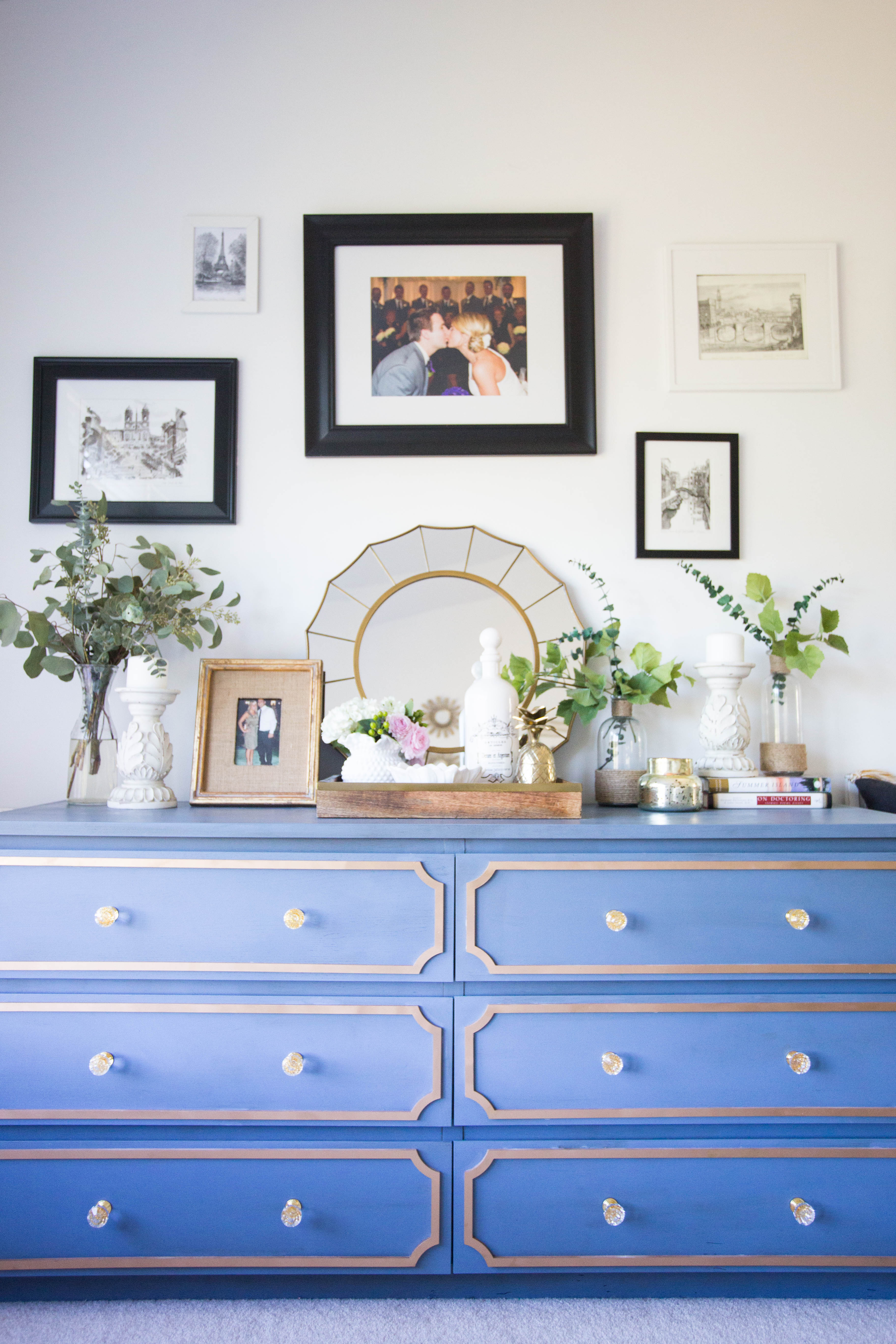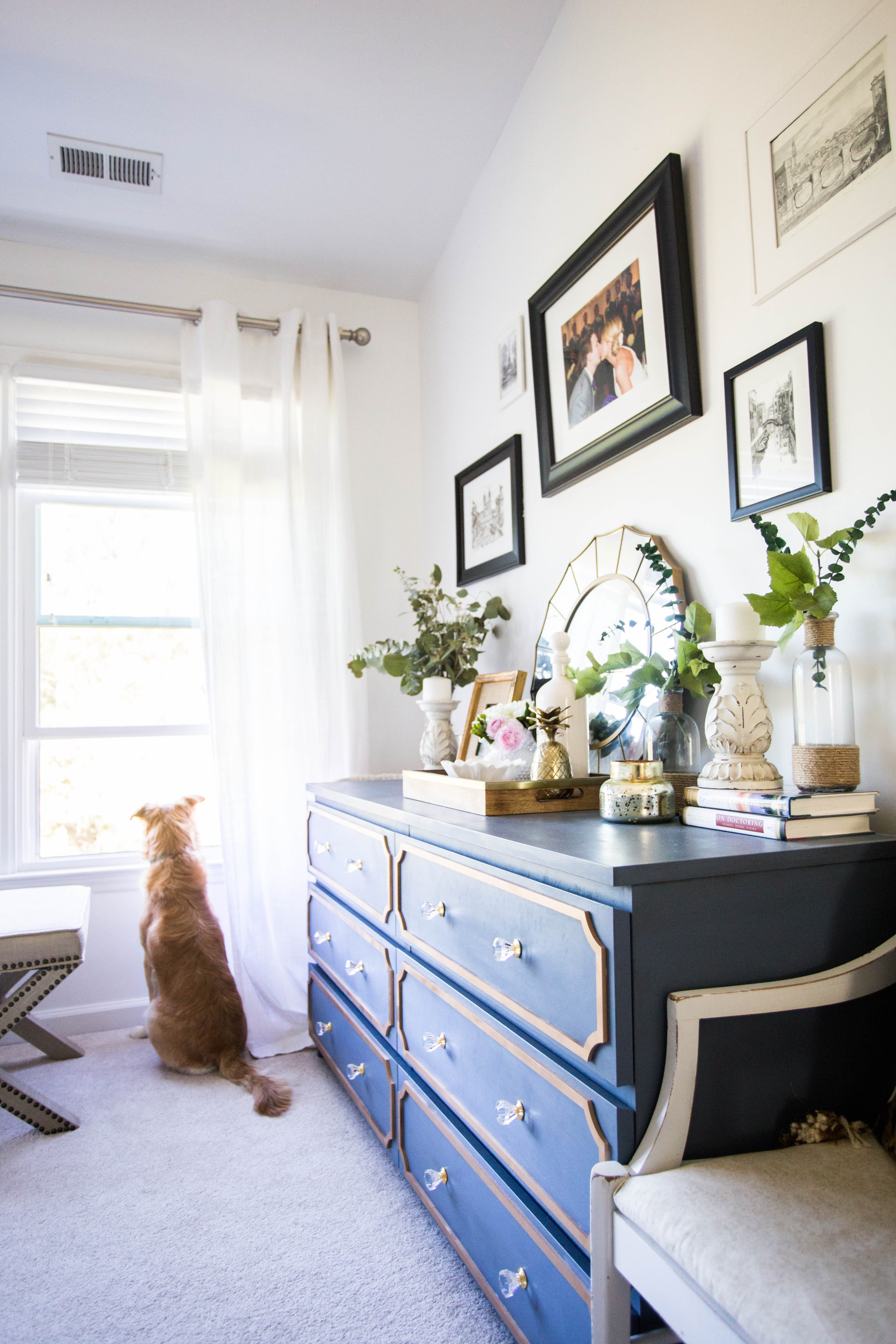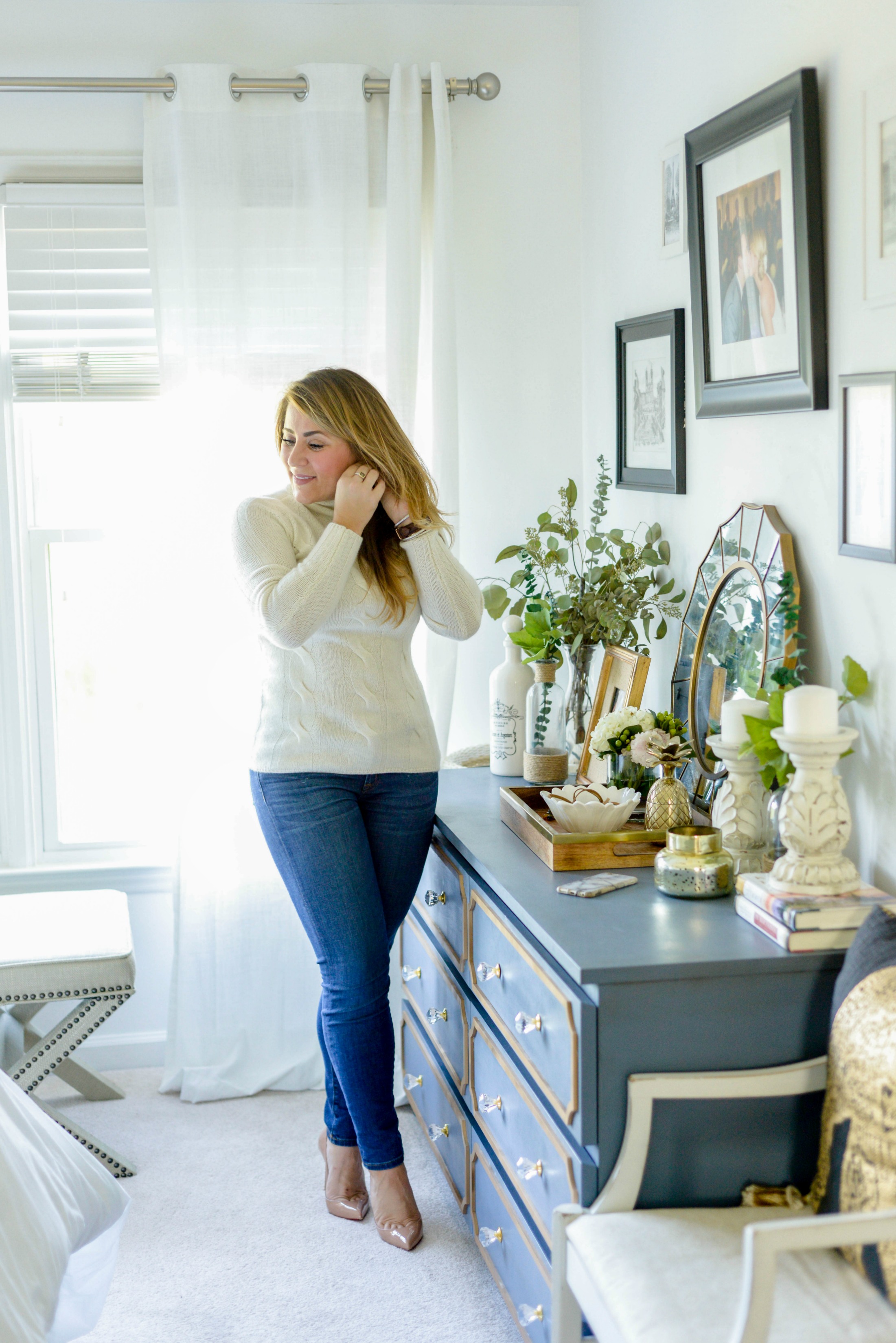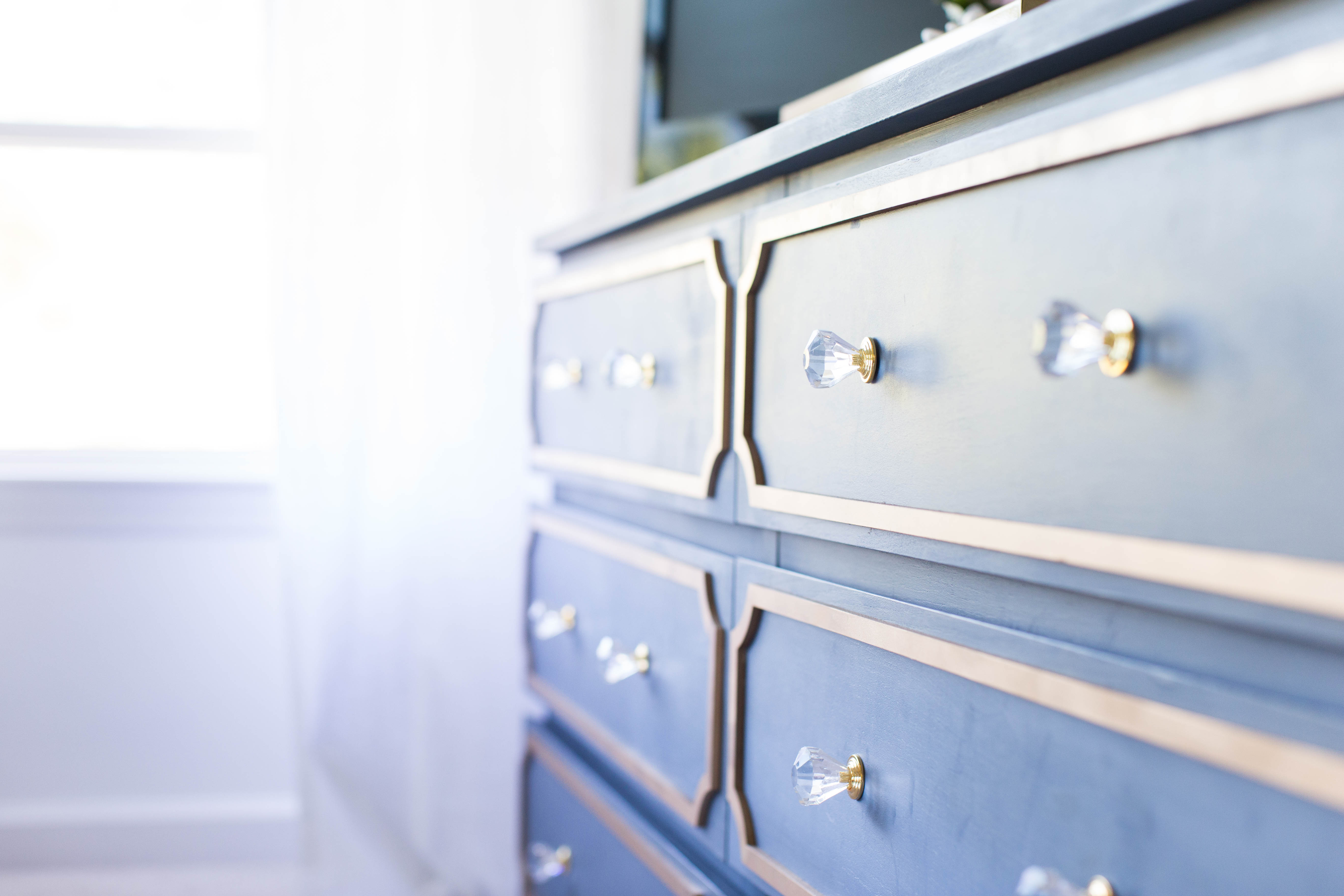 The pictures above are from each place we traveled during our honeymoon in Europe. We picked up street art from vendors on the side of the road and I love the memory it keeps every time I look at them! I want to gold tip the frames (DIY coming soon!), so hopefully they will "blend' more. Regardless, this is definitely not an eye sore anymore and I am so glad!
Overall, the Ikea dresser makeover project probably costs me about $160 with the overlays, blue chalk paint and knobs. I already had the dark wax and other items. So while it may be a lot to spend on a $100 dresser, it definitely is cheaper than buying a nice solid piece of furniture that would run us well over $500 and I'm totally okay with this solution for now. I'd love to hear if you've revamped any Ikea pieces?