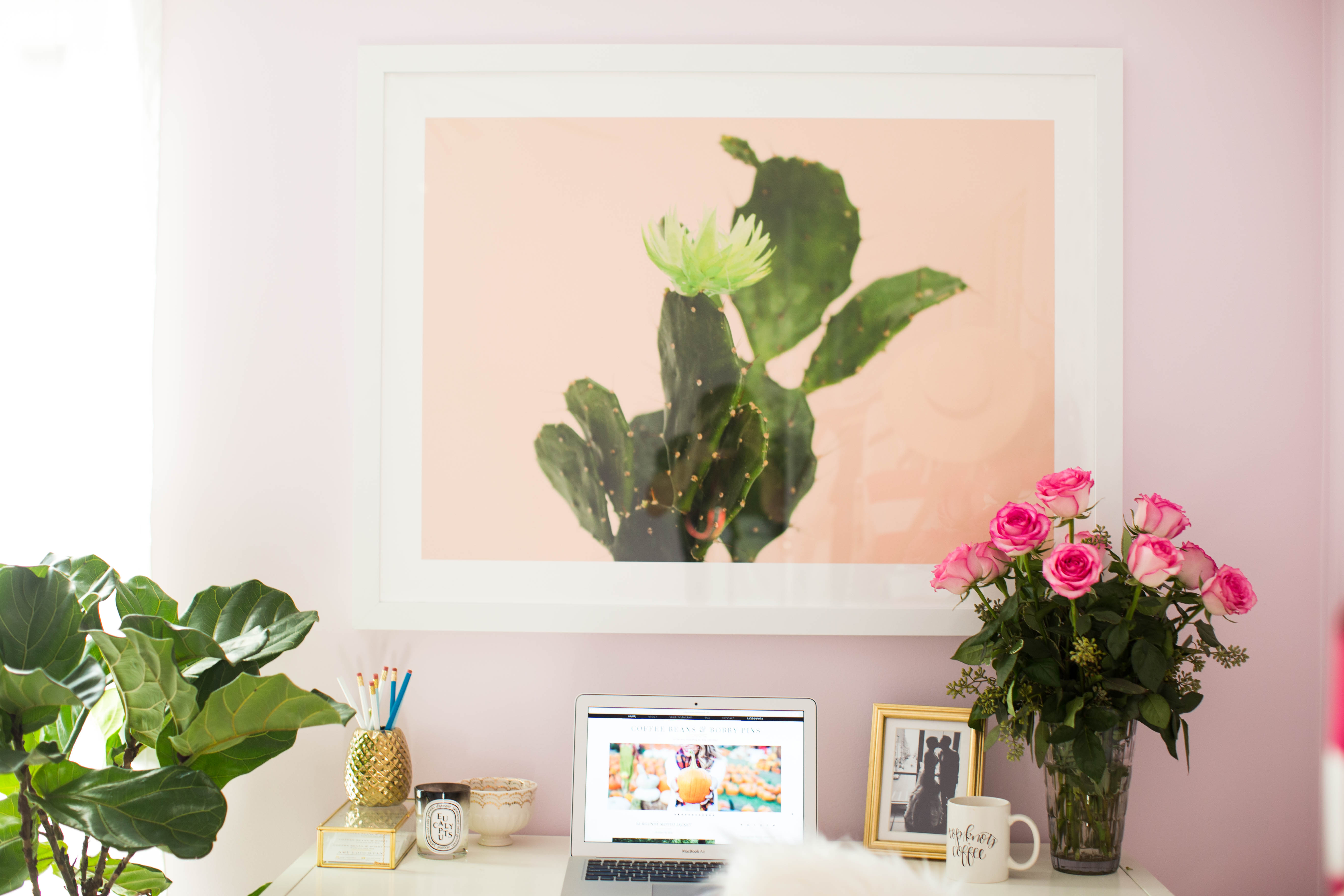 Picture c/o // Pineapple // candle // mug // flowers c/o // fiddle fig // box // Chair // Throw // Desk
I wanted to share a few office updates with y'all today which mostly focuses around my office art with Minted that's now above the desk. I recently got a this print for my office and I love it. Before, a DIY quote of my favorite poem was above my desk, but it just wasn't cutting it. The canvas was too small and too crooked (I must have had wine when I made it. 🙂 and I wanted something more crisp and "grown up". Enter this pink cactus print. I love how it's big enough to fill all the space above my desk. We have ordered a lot of things from Minted (i.e. here) and I've always been really impressed by their quality. I also love how they feature artists work, so if you like something from one particular artist, it's easy to browse their other works on the site.
I kept the desk accessories pretty tame, because I love a lot of space to "spread out" when I'm doing work. I constantly have my favorite planner on the desk as well as an appointment calendar so I can keep myself sane. You can't tell, but in that little box are my business cards that make me happy every time I look at them. Switching up your work space just slightly can be so refreshing and I'm feeling ready to take on the New Year!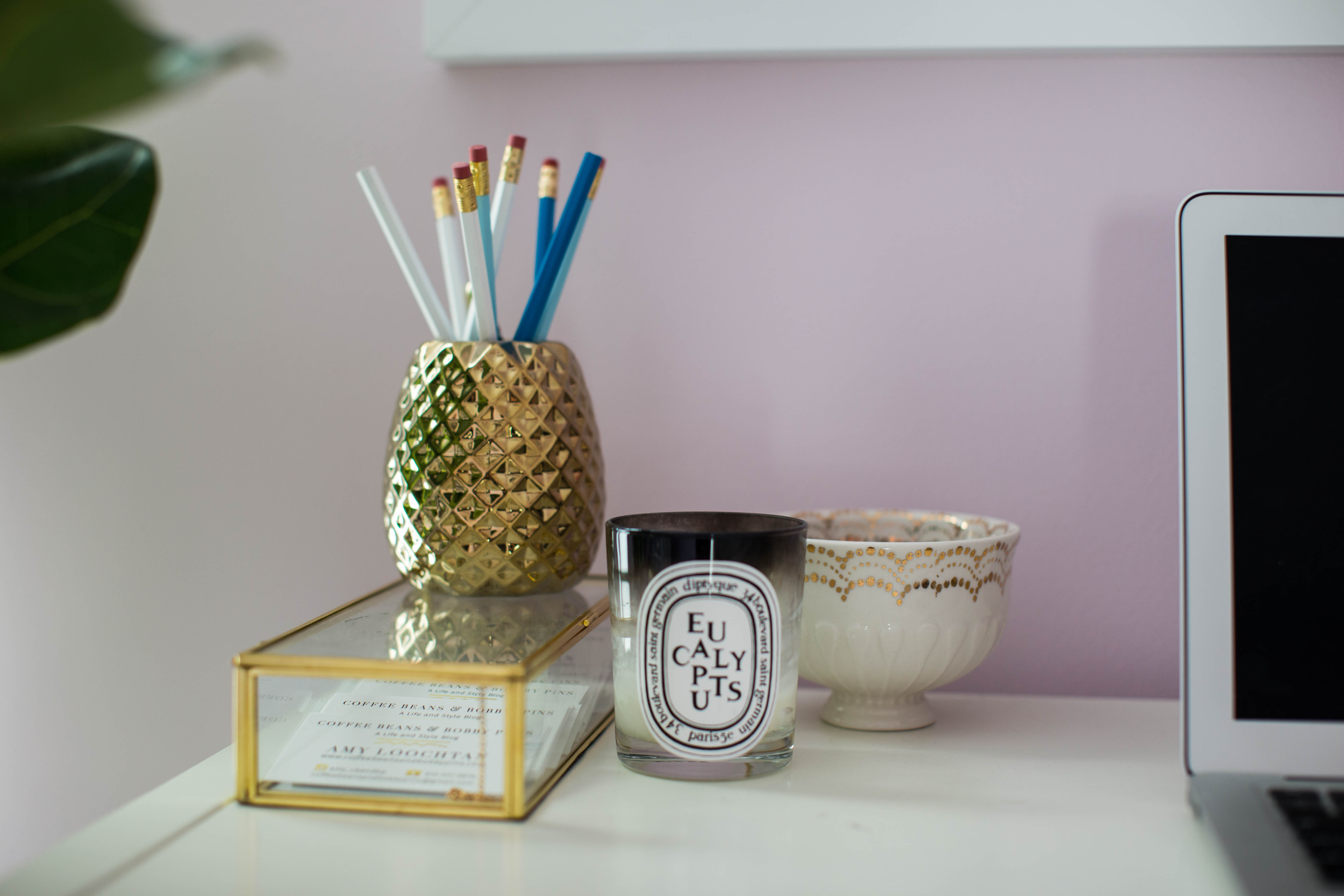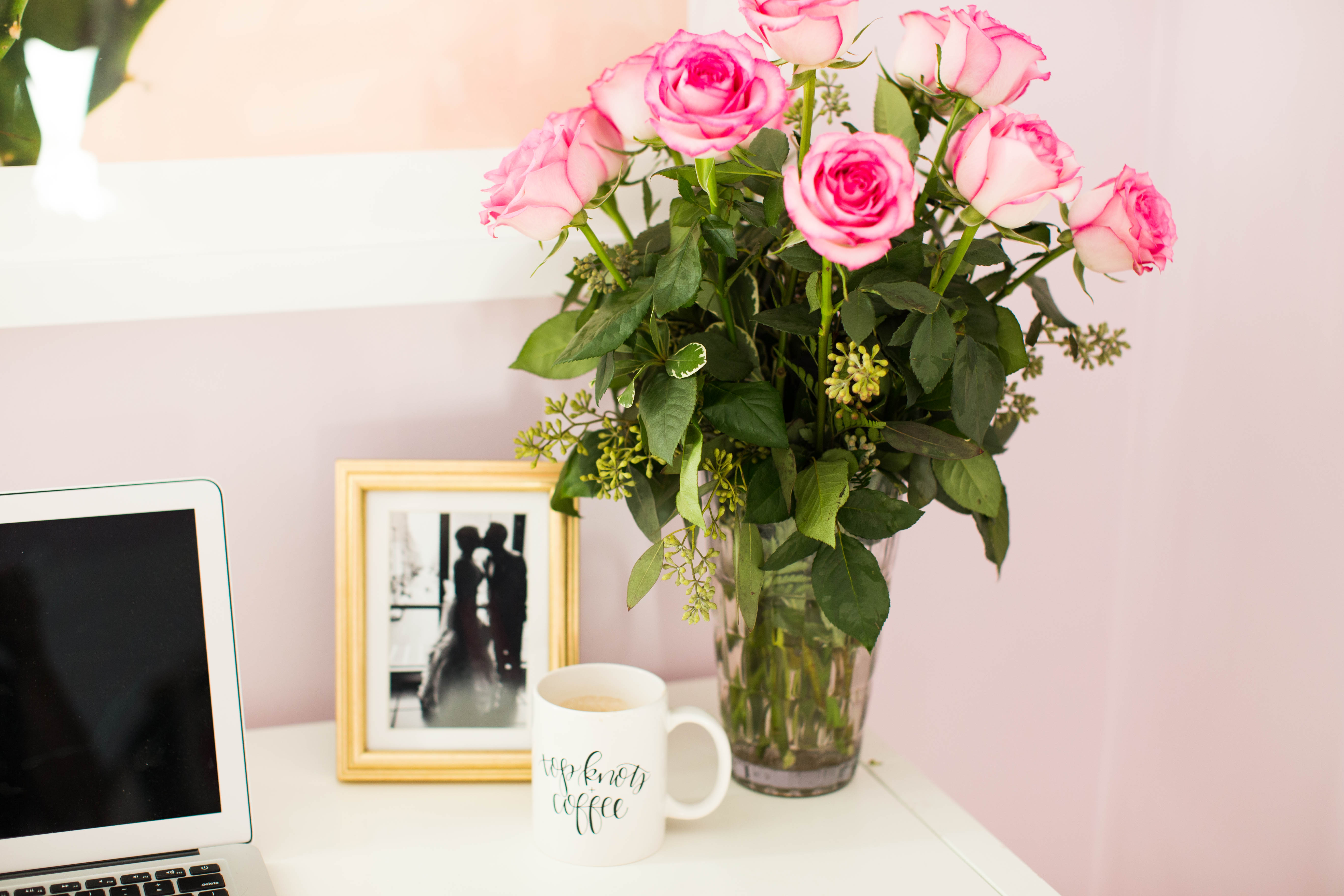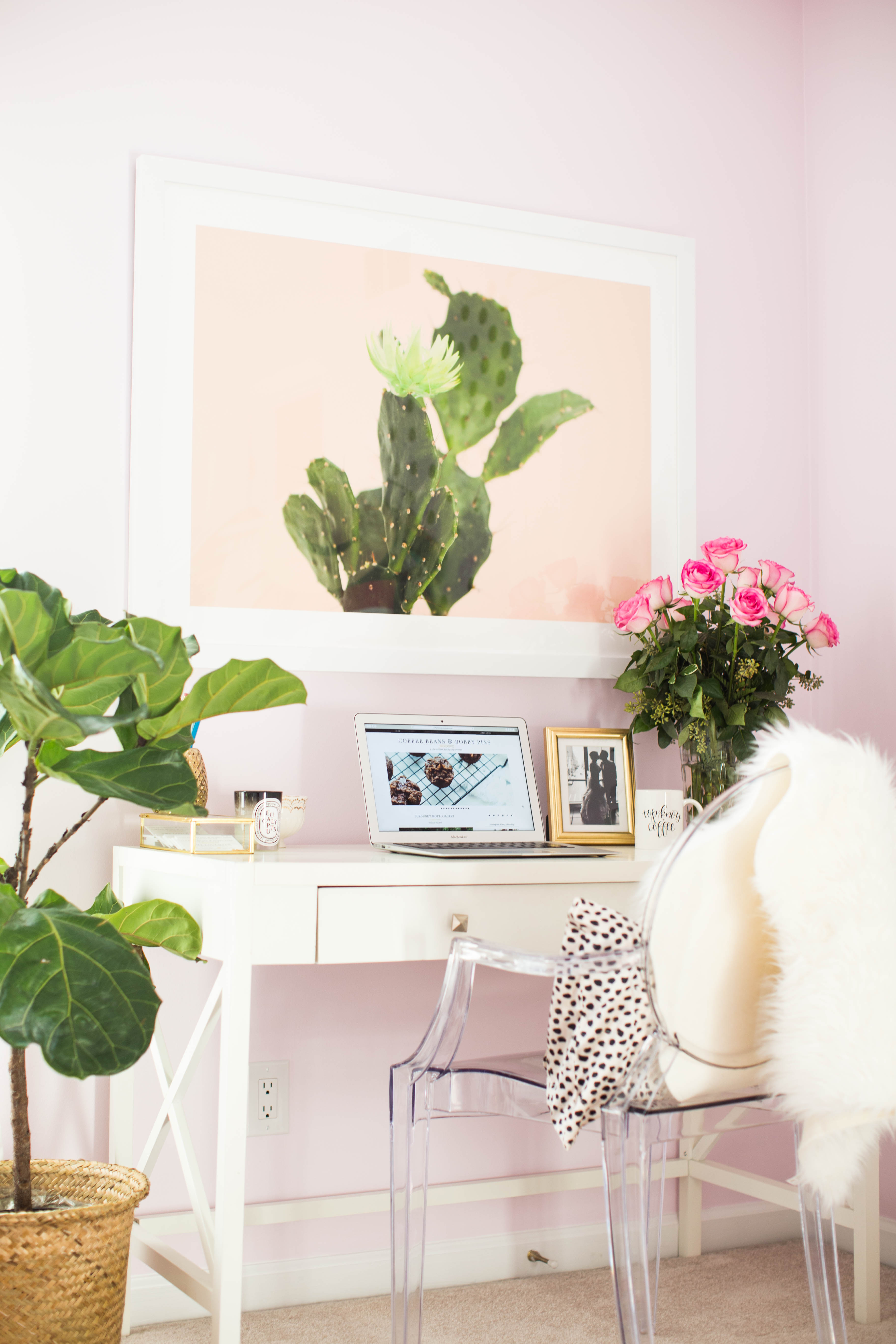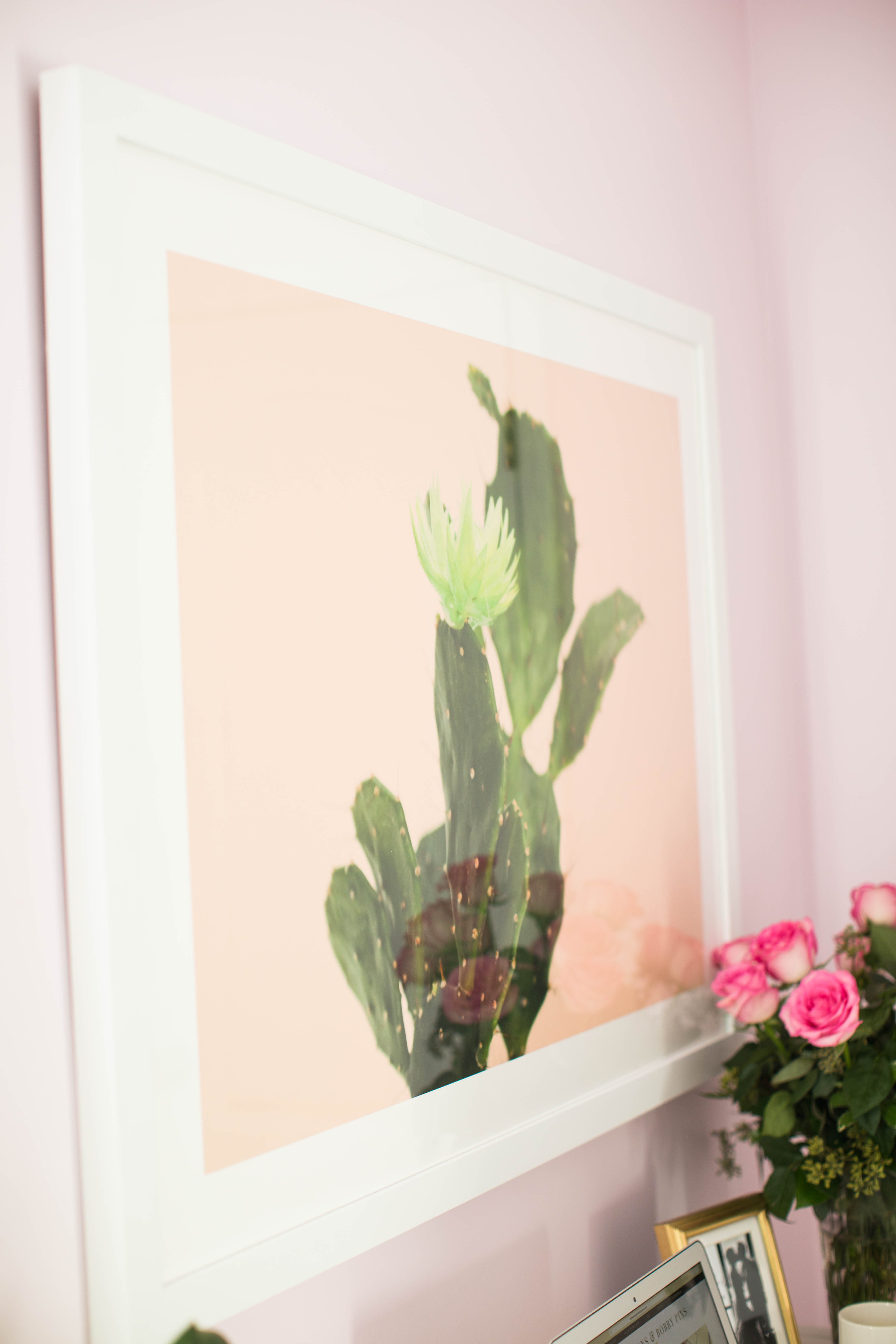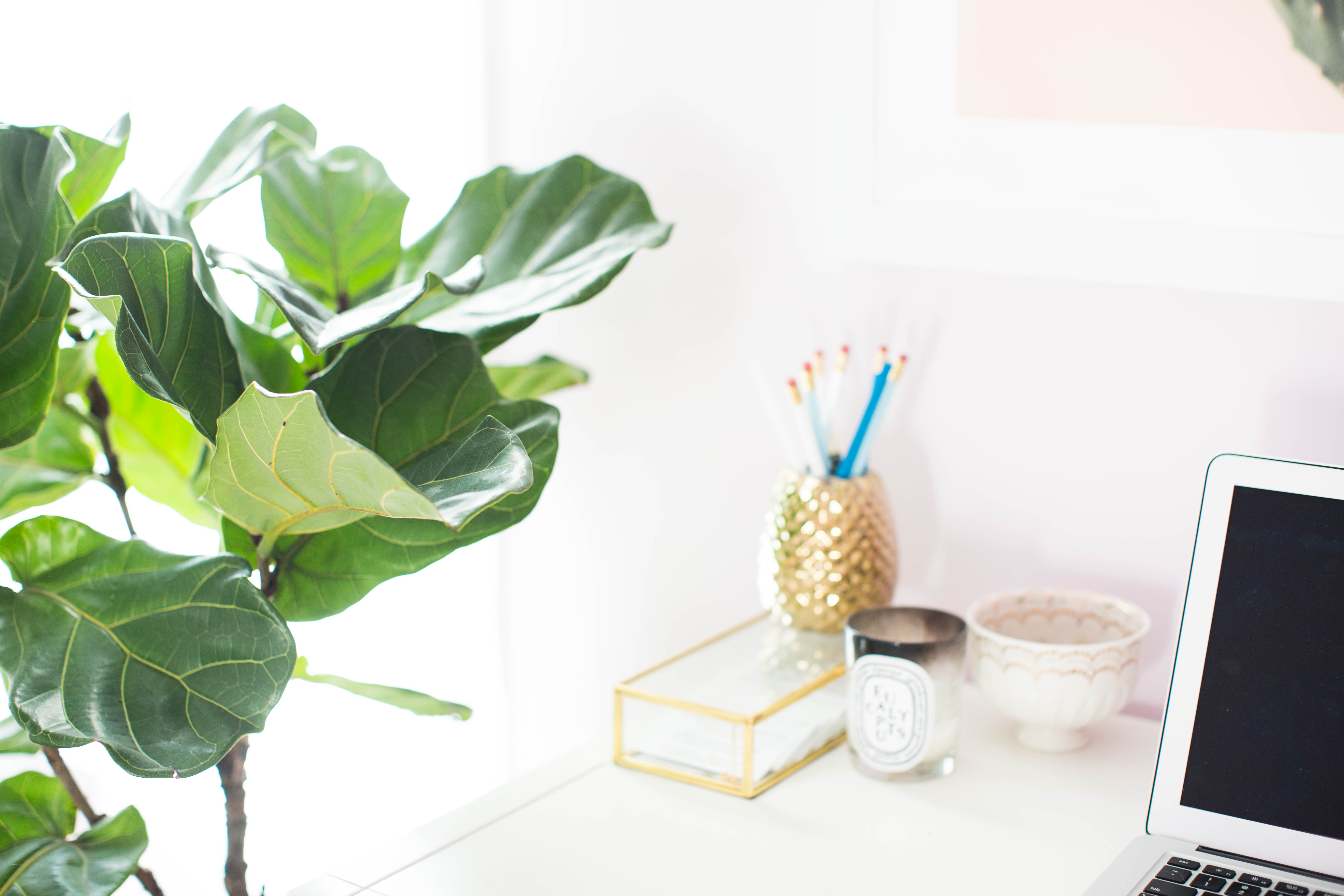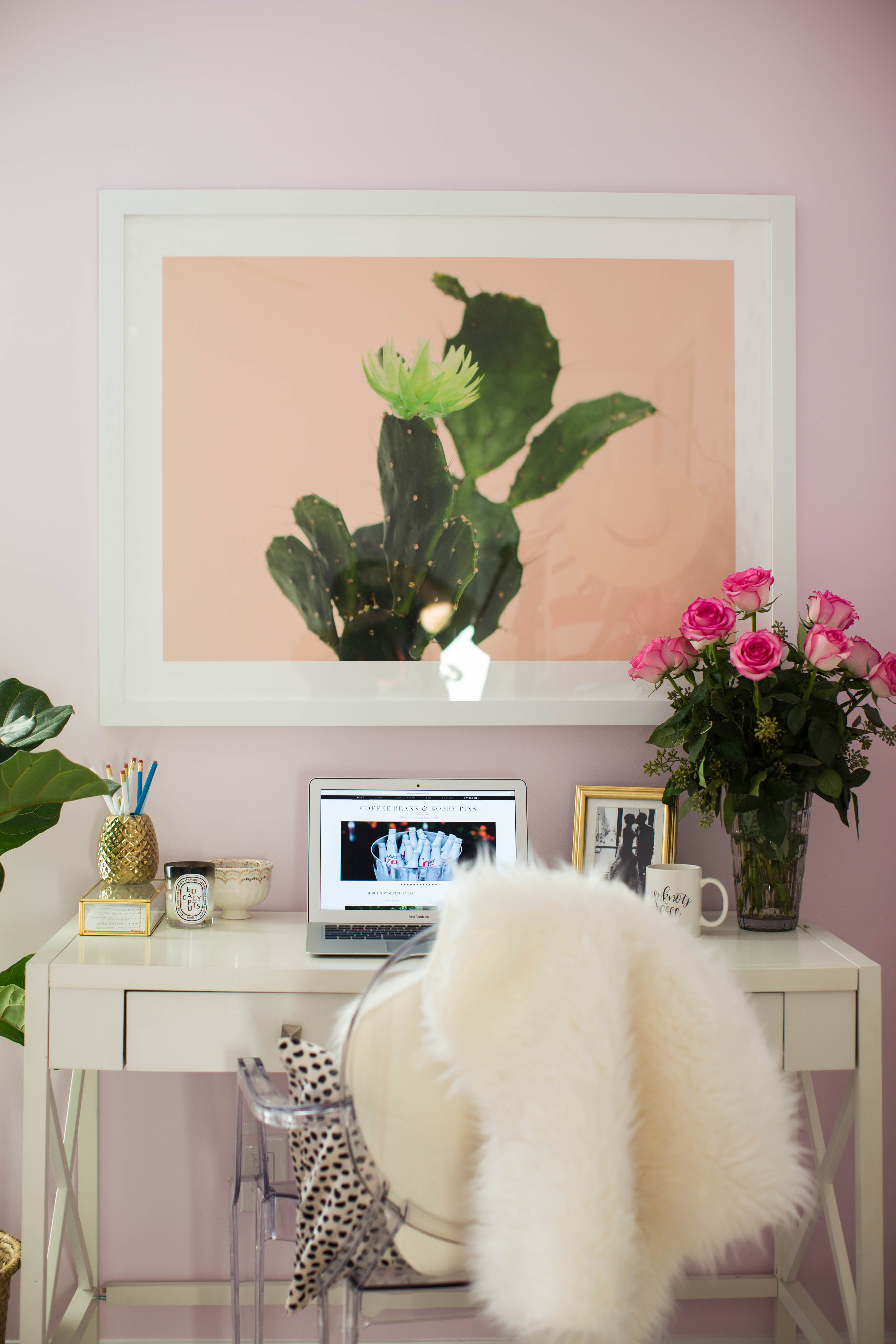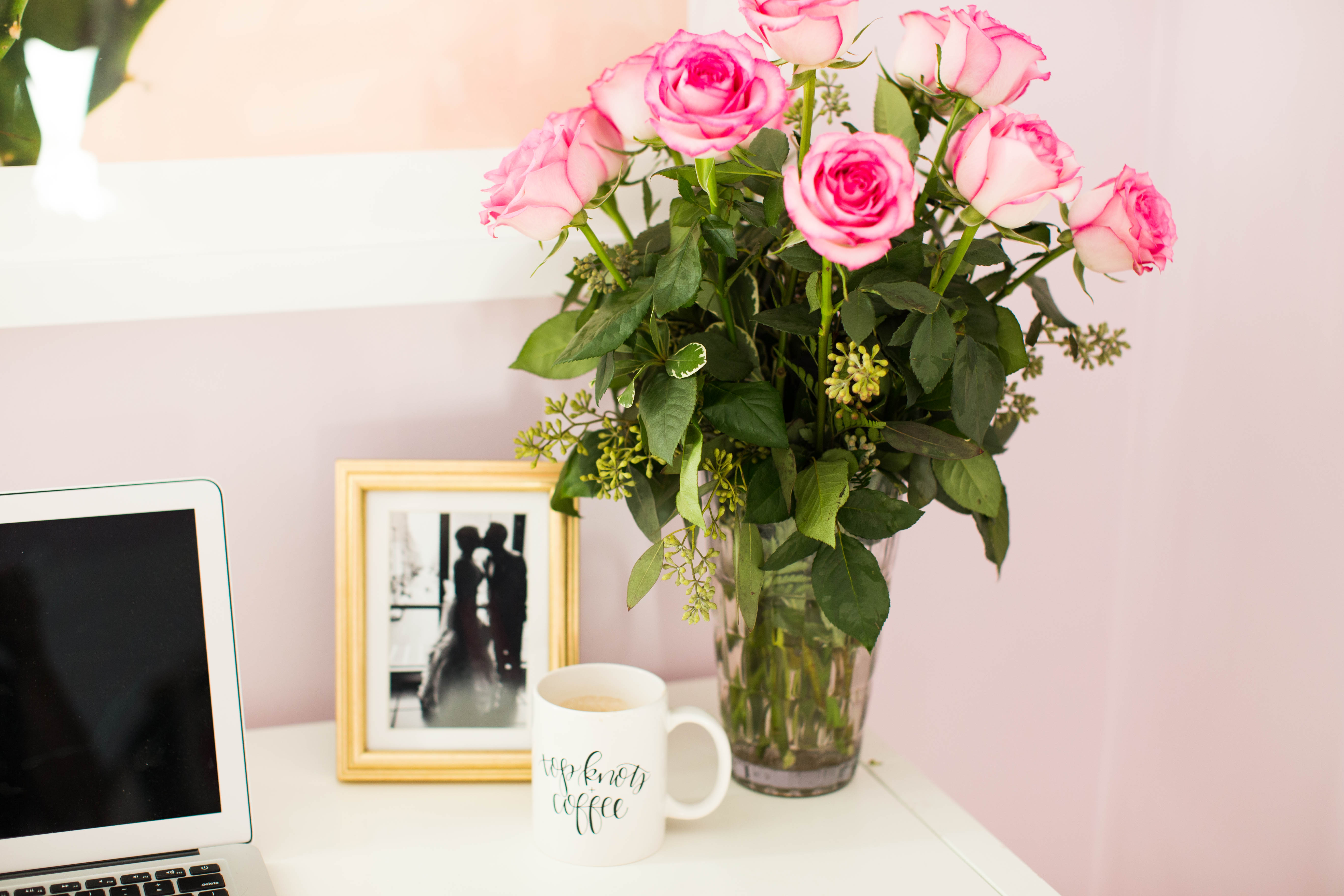 So much pink and I love it! 🙂 Hope you're having a great week friends, happy Friday eve!