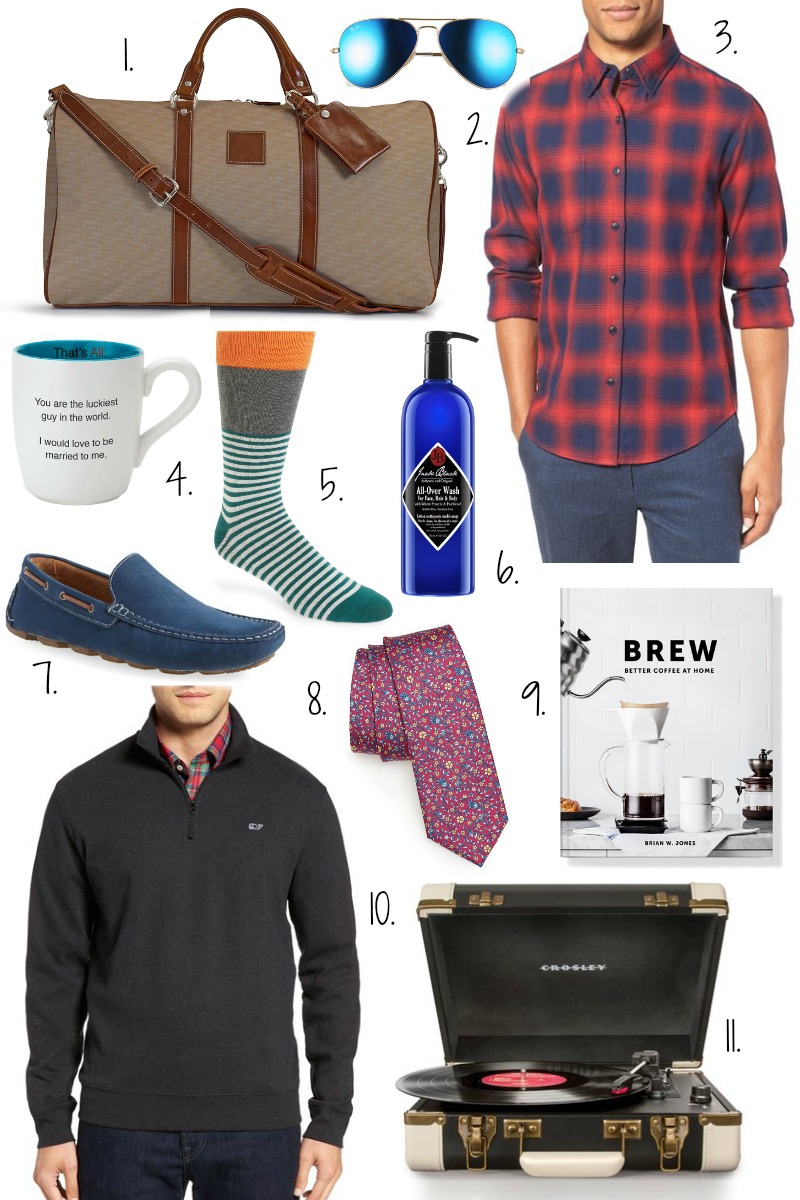 1 / 2 / 3 / 4 / 5 / 6 / 7 / 8 / 9 / 10 / 11
We were sitting at the dining table last night and I asked Aaron what a guy would want for Valentine's Day. He started to think and then said "pretty much the same as  any holiday. Records, clothes, cologne." Then after a few minutes he said "socks". You guys, he is obsessed with "fun/cool" socks. I think it's because he has to dress up for work everyday, but my husband is really into his sock game (his words not mine). I guess though he's right, we all want the same things regardless of the holiday. I mean, my list doesn't change much either. I think for us, the only thing that really changes from holiday to holiday is the budget. We typically don't buy "big gifts" for Valentine's Day, but I know some couples that go all out. So, just in case your husband wants something more than socks, I've put together a list of Valentines for Him today in case you're sick of brainstorming for the inevitable "hard to shop for male". Or, just take his Christmas list and fill in the gaps of what you didn't buy.
Happy Tuesday friends! Yesterday seemed SO LONG, so here is to a shorter day and a day closer to the weekend! Cheers!
XX