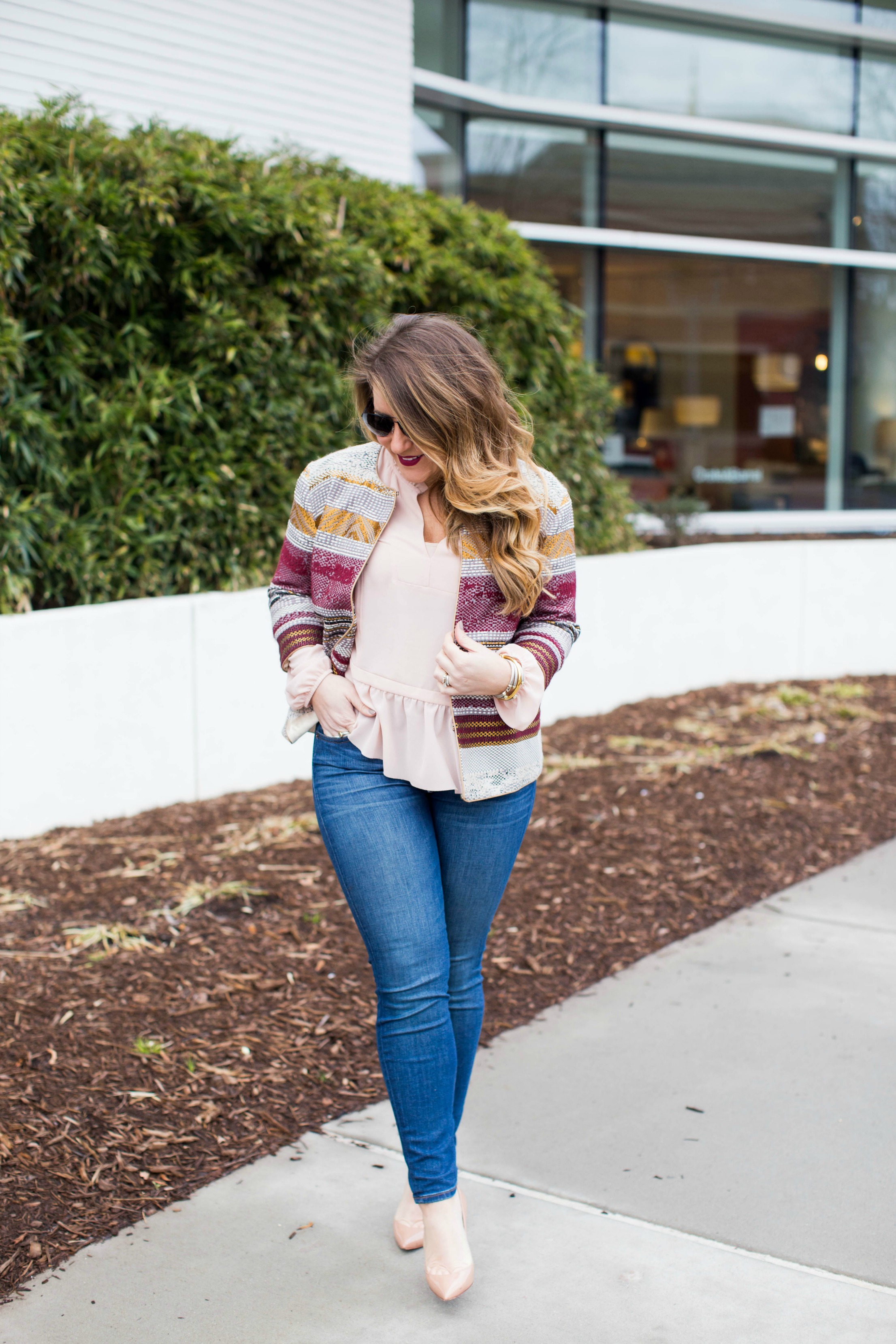 Jeans / Heels / Blazer / Top / Sunglasses / Bracelets
How was y'alls weekend? If you were following via Instastories/Snapchat you know that my in-laws were in town, so we laid low with them, played some games and explored Durham. Sunday, Aaron and I just hung around the house trying to get some items checked off the to-do list balanced with a little #sundayfunday. We also finished the first season of Bloodline, have y'all watched that? Aaron and I aren't really TV watches and I feel silly when I admit I don't watch the Bachelor, Real Housewives, etc. The truth is, I love those shows and I wish I watched them, but the only time Aaron and I really watch TV is when we're together, so instead we binge watch Netflix shows that we can actually agree on. Since I'm typically blogging while watching TV, I'm pretty open with whatever we watch, so it's typically some drama or action (I hate to admit, I kind of love the Walking Dead). What do you watch? I would love to know.
Anywho, on to the clothing. Are you all sick of hearing about my love of blazers yet? Honestly, a blazer jeans combo is my go-to look no matter what time of year.  I love this top paired with this blazer (also worn here), the blazer is currently on sale and I've been wearing it to work and out to cocktails/dinner with friends. Even it's not your style, you should find some blazers that are. They are an absolute must-have in any closet, and makes the perfect blazer jeans combo when you don't know what else to wear!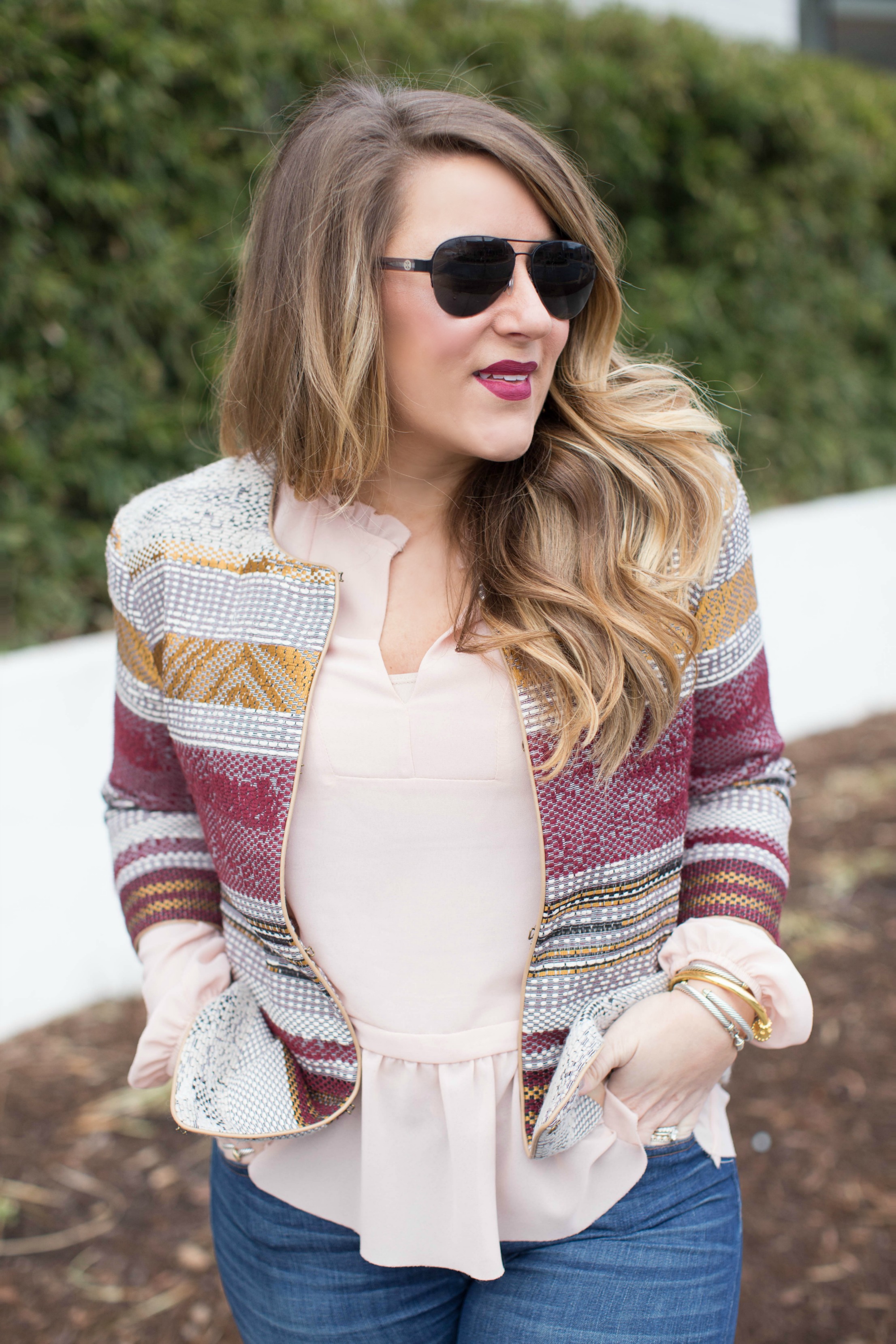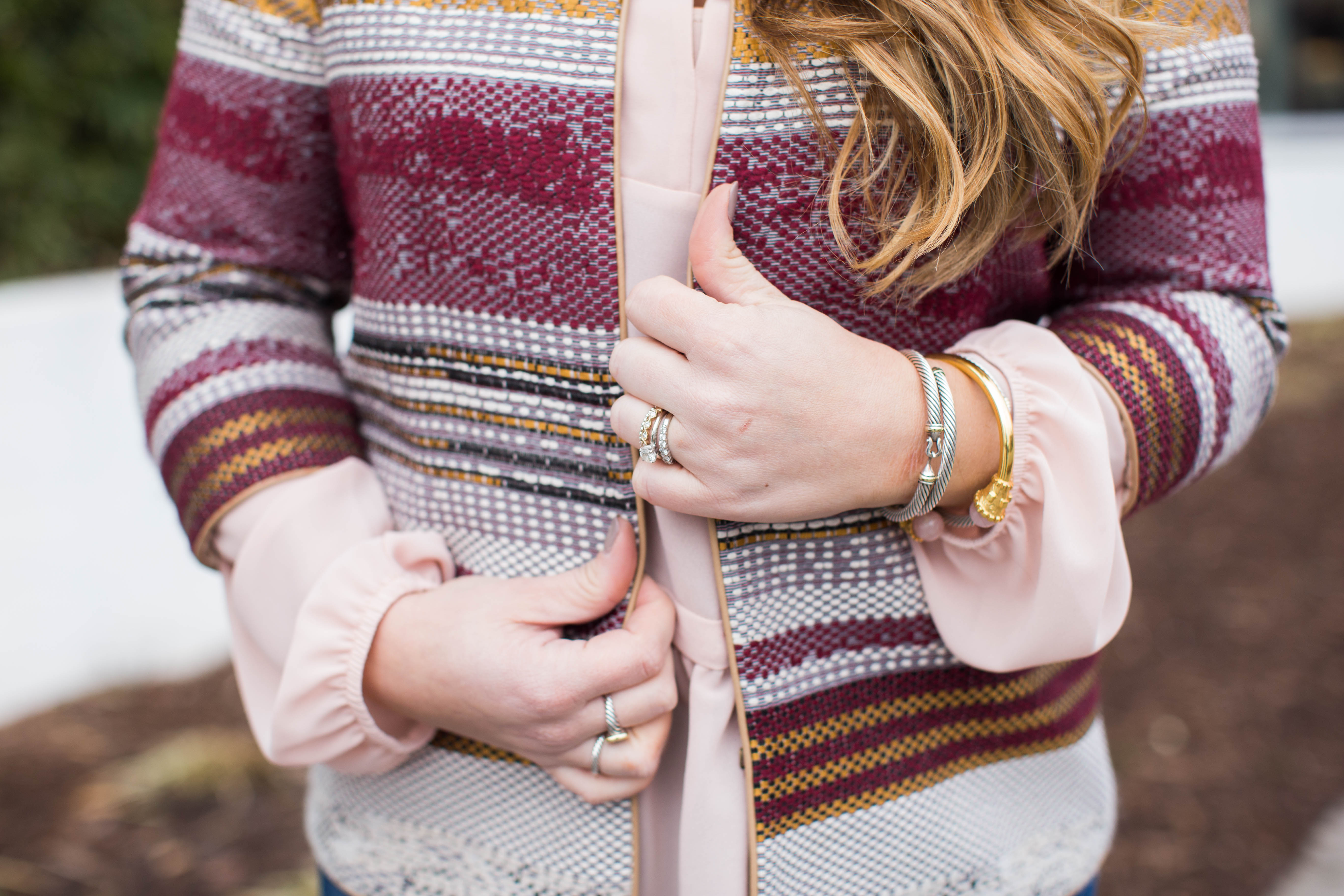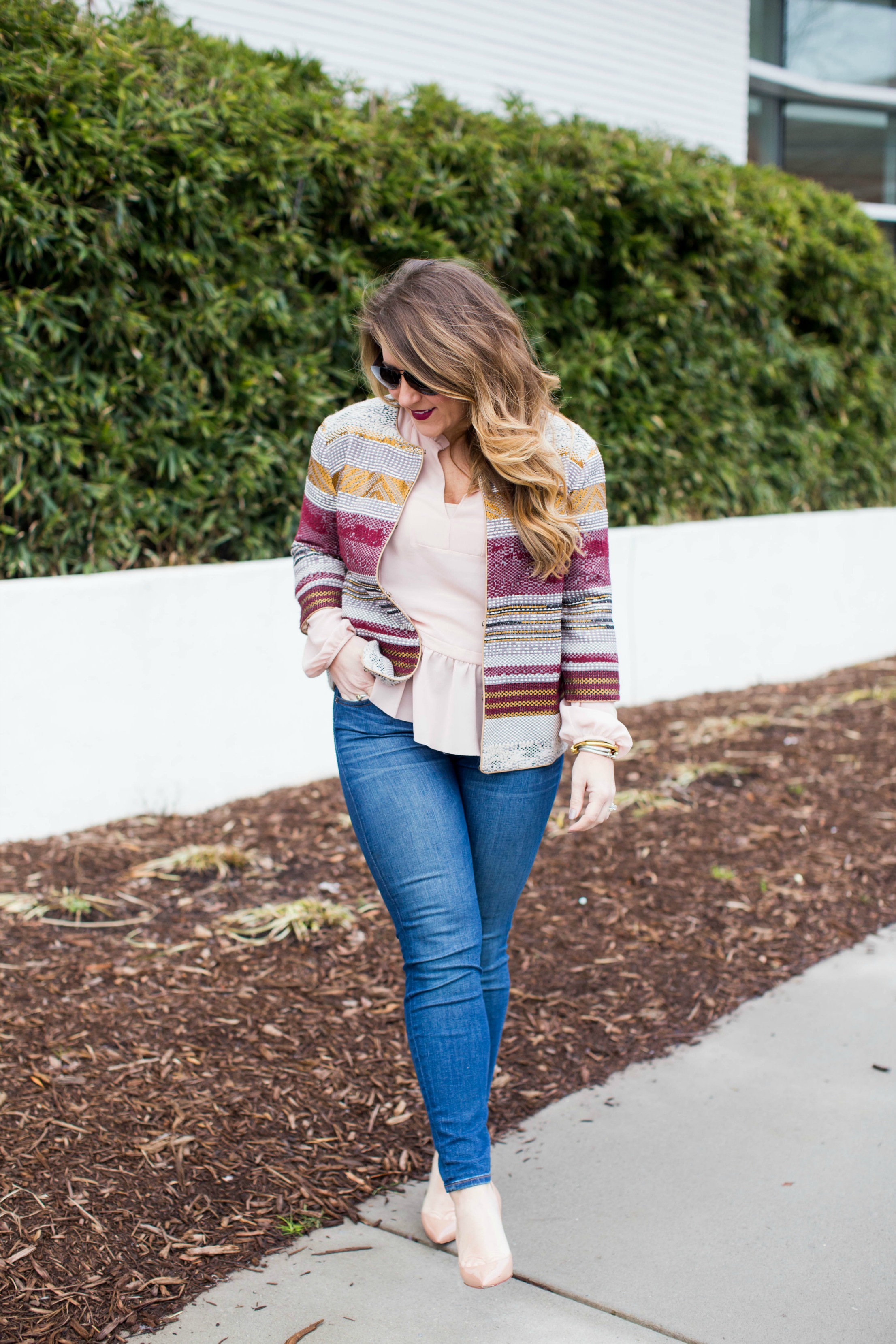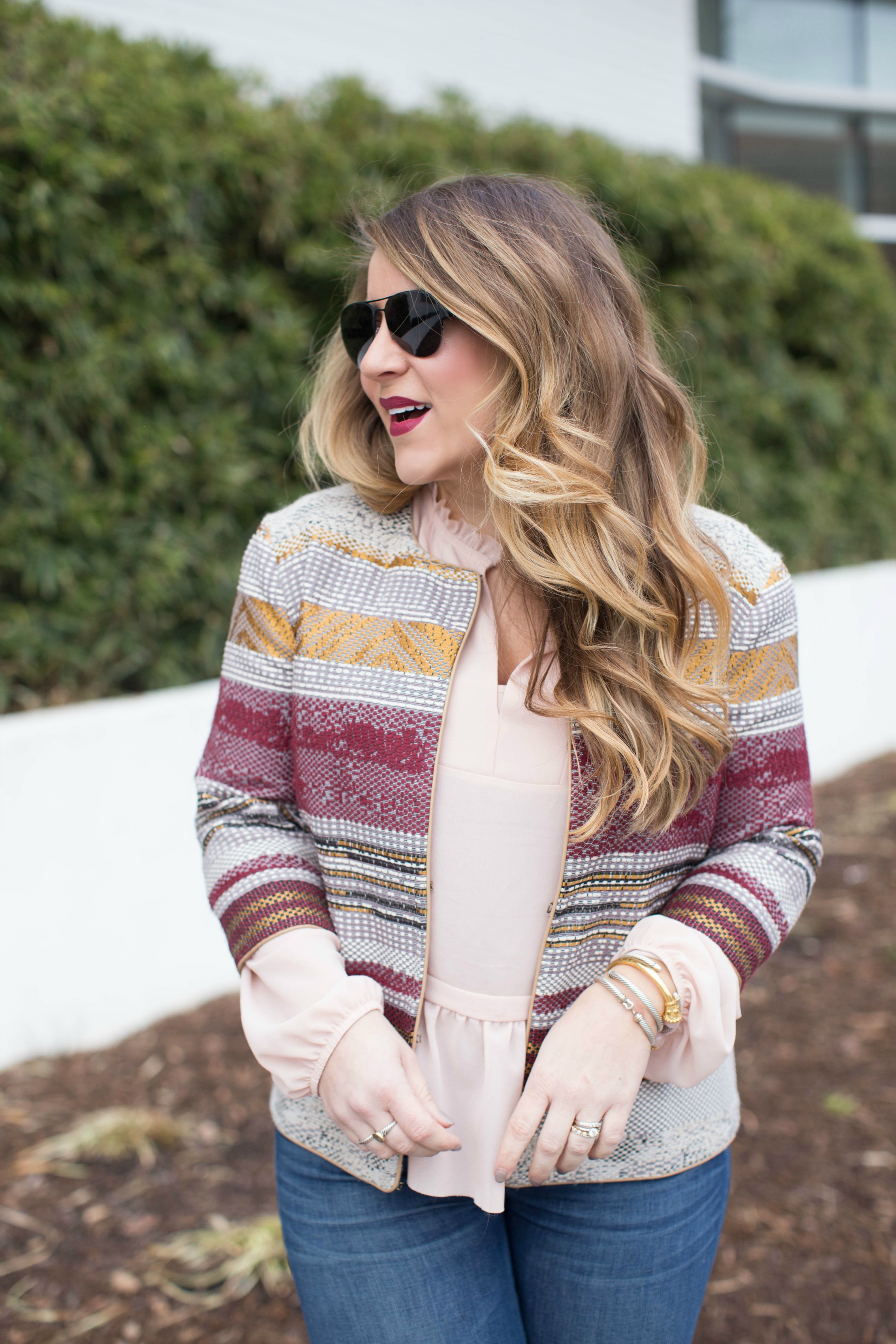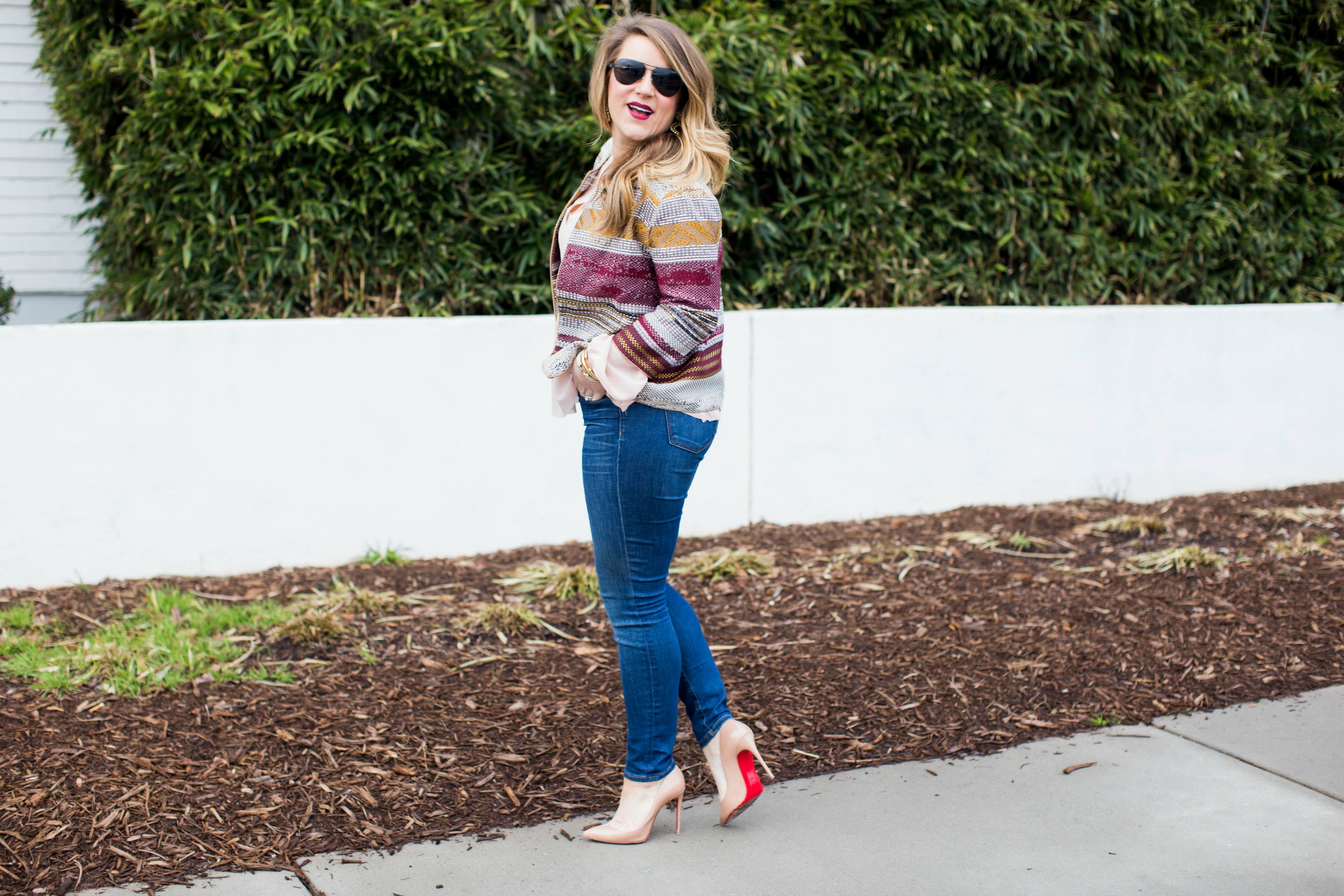 I could really go for a two week vacation on the beach right about now, but instead I'm cheering to another Monday and a fresh start to the week. Fill those cups up people!
XX