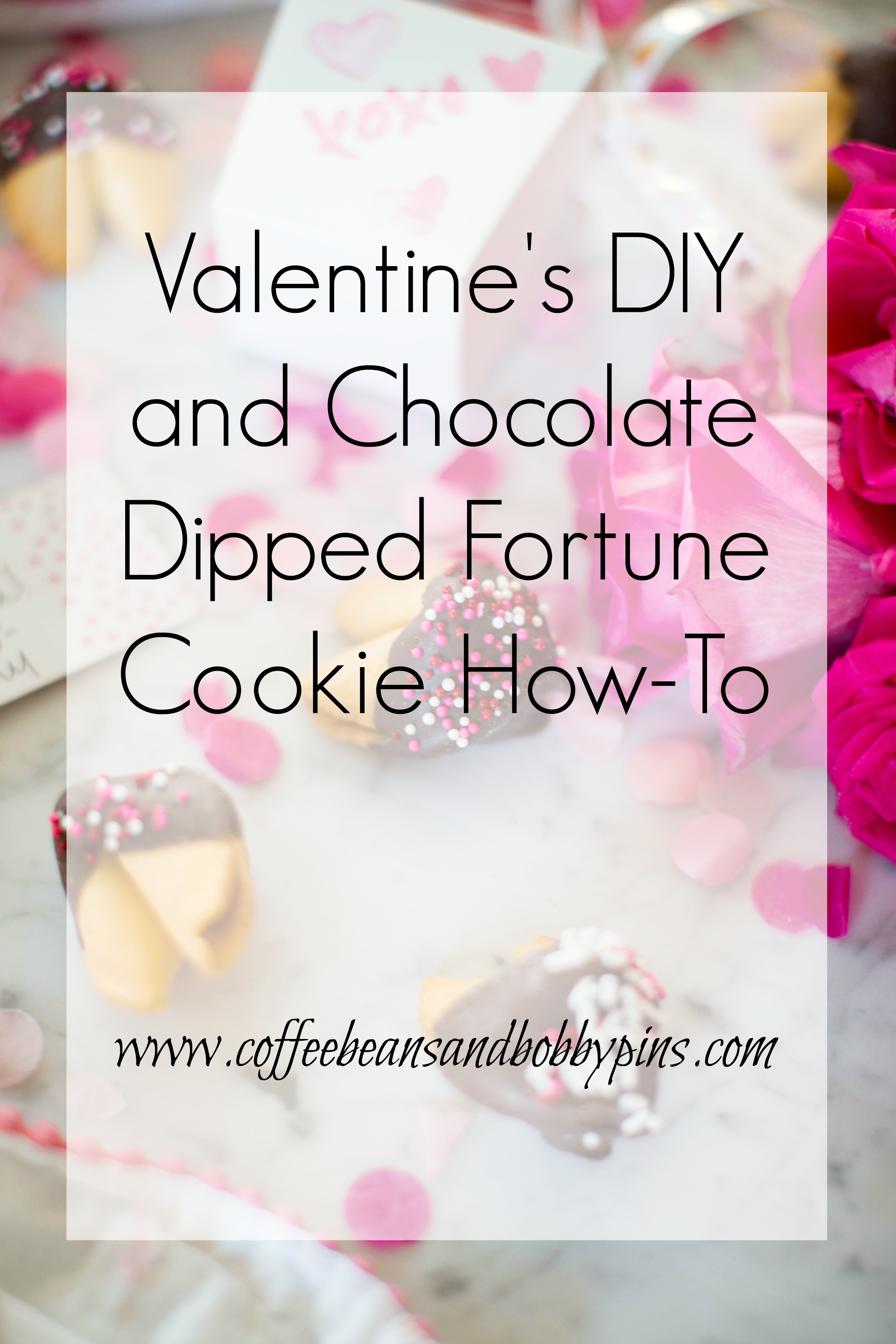 Remember handing out Valentine's cards in school and how fun it was? I would look forward to making my "collection box" each year and I loved reading the cards from each classmate. My favorite were always the ones with food, duh. Suckers, candy, etc. This year I thought it would be fun to make a little Valentines DIY "adult" (although this would work for kids too!) "cards" that you could give to some of your favorites whether it be coworkers, friends, or family.
For me, I wanted to make some cute little "happys" to give to my friends in Durham just to say "hey, thanks for putting up with me!". To start, I bought the fortune crates, some circle shaped confetti, Martha Stewart paints in pinks and then fortune cookies from the grocery. I bought a Baker's Dipping Chocolate, but you could easily melt morsels in a bowl and dip – I was just being lazy! You can get these supplies on Amazon or Michael's locally.
Here is how I assembled my boxes!
The first thing I did was decorate the boxes with the paint. I kept it very simply and did XOXO and hearts.
Stuff the boxes with confetti and make tag.
Dip cookie into chocolate and cover in sprinkles while chocolate is still wet. I laid mine on wax paper while they dried so they wouldn't stick.
Place cookie in box and tie on tag with cute ribbon.
VOILA!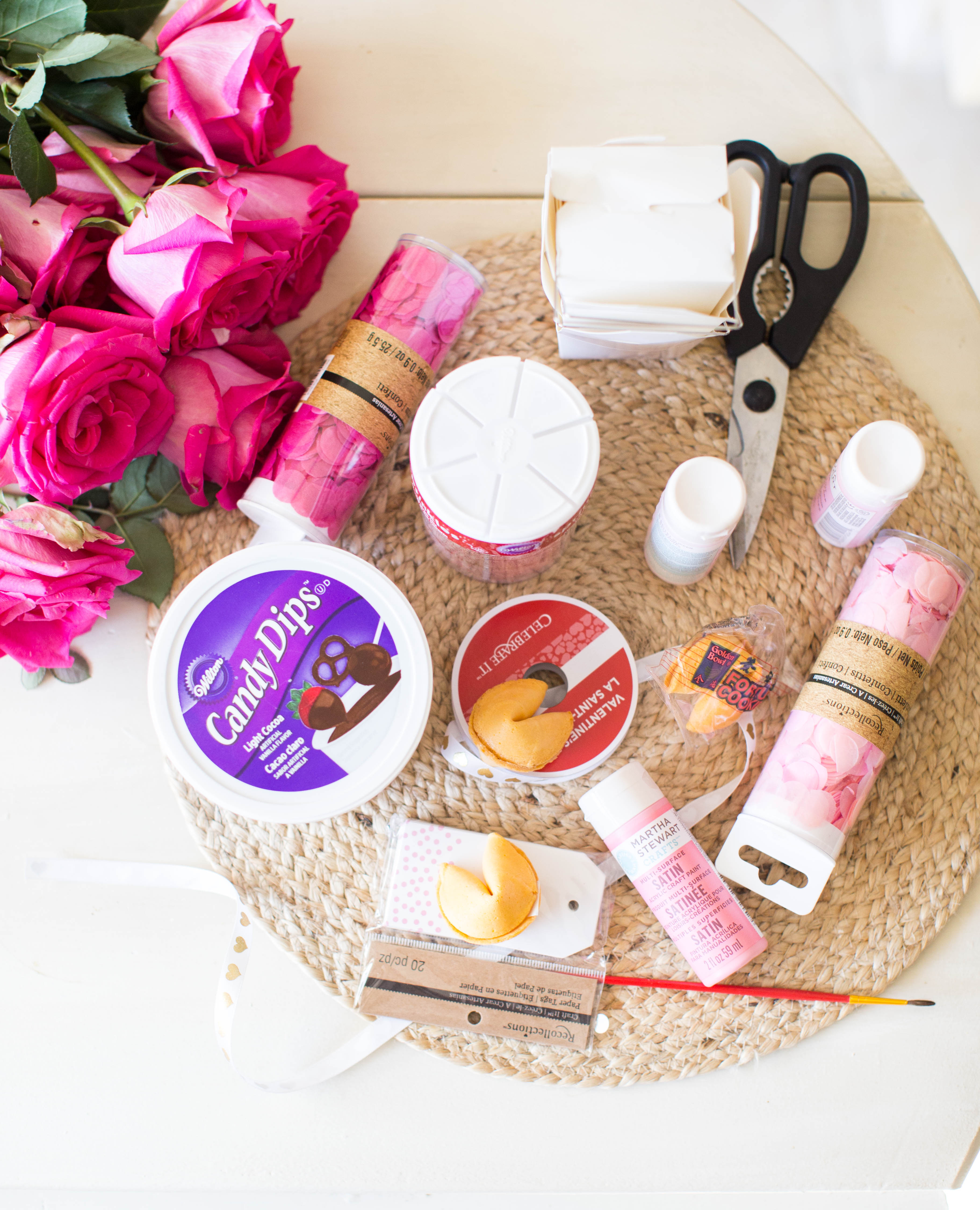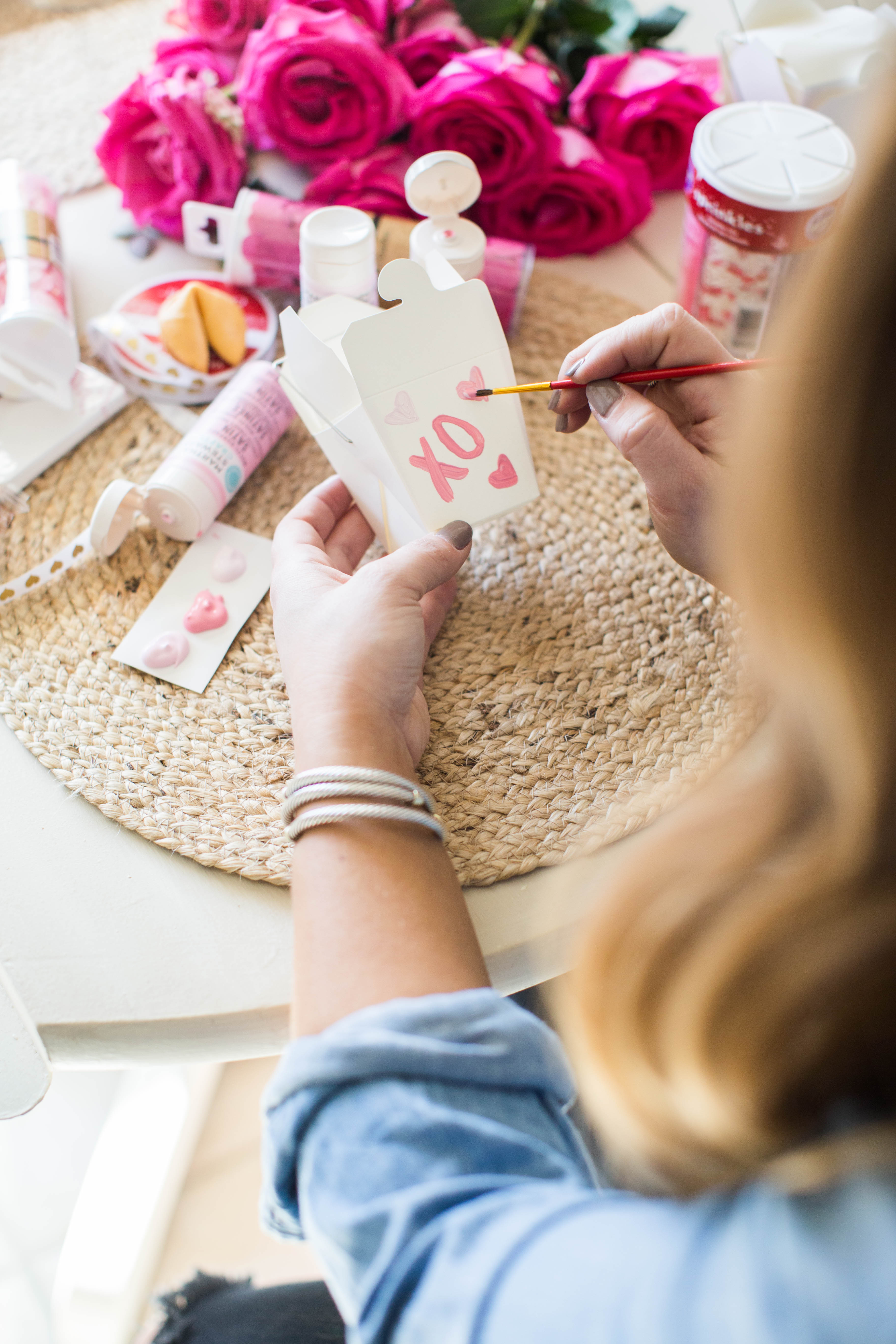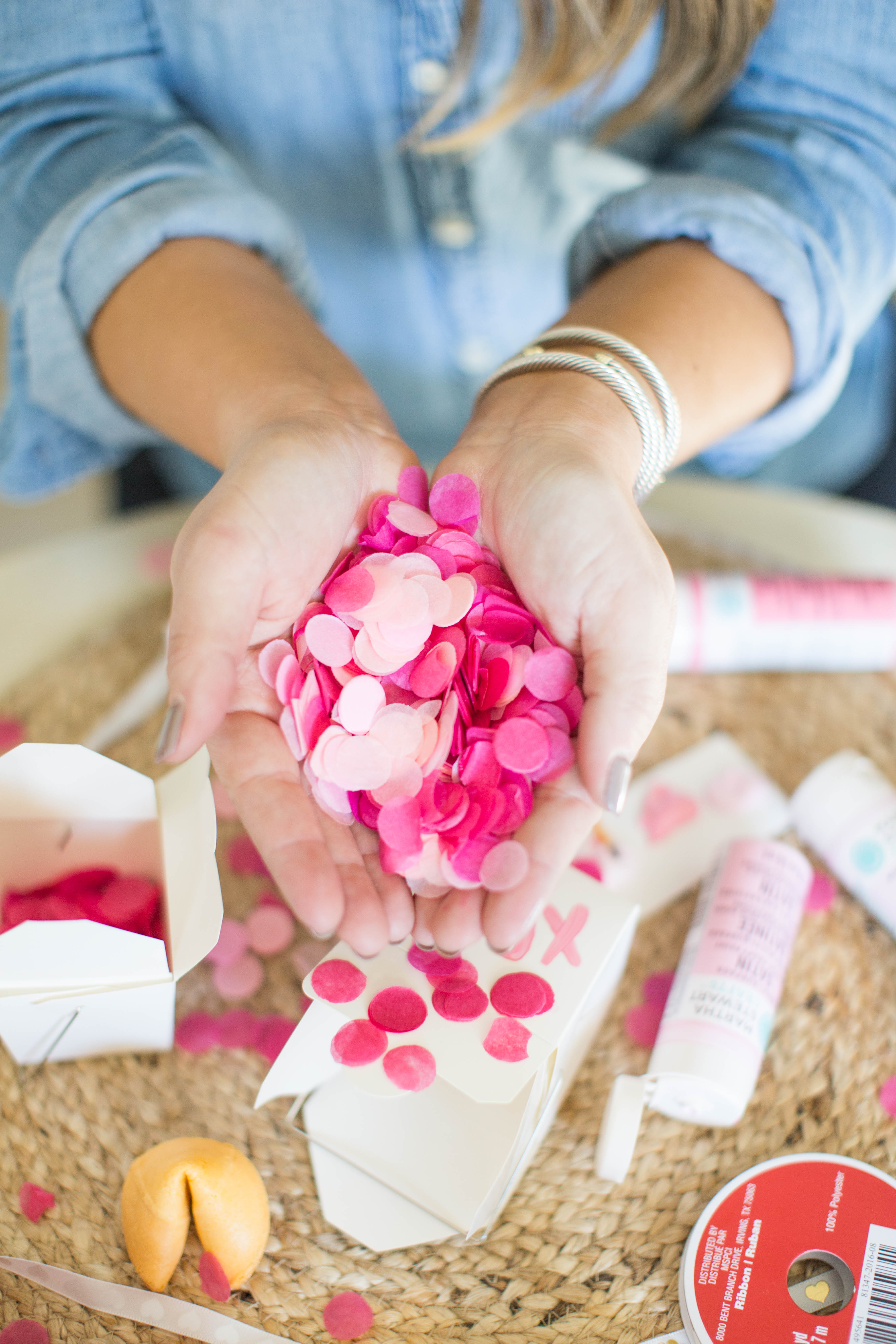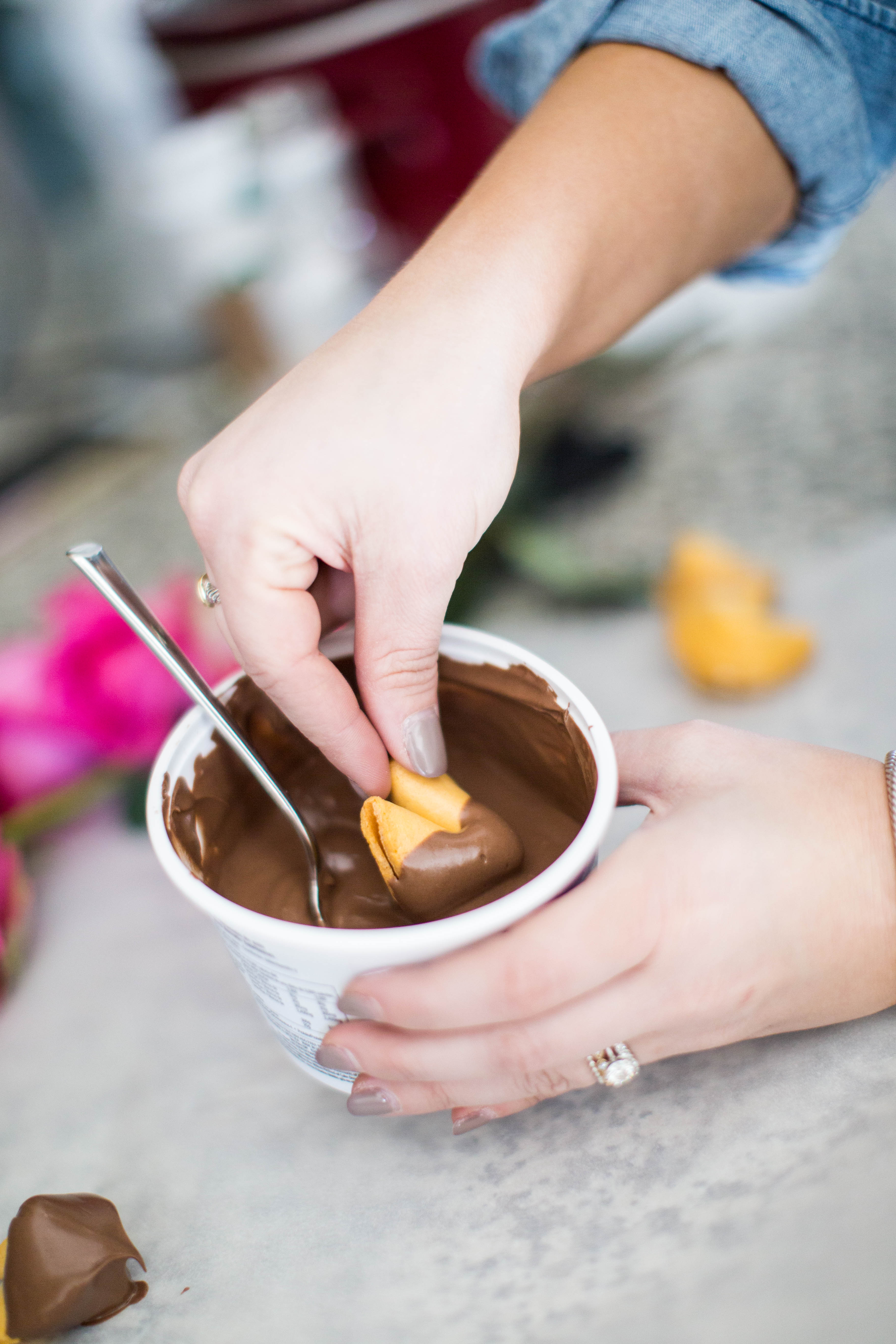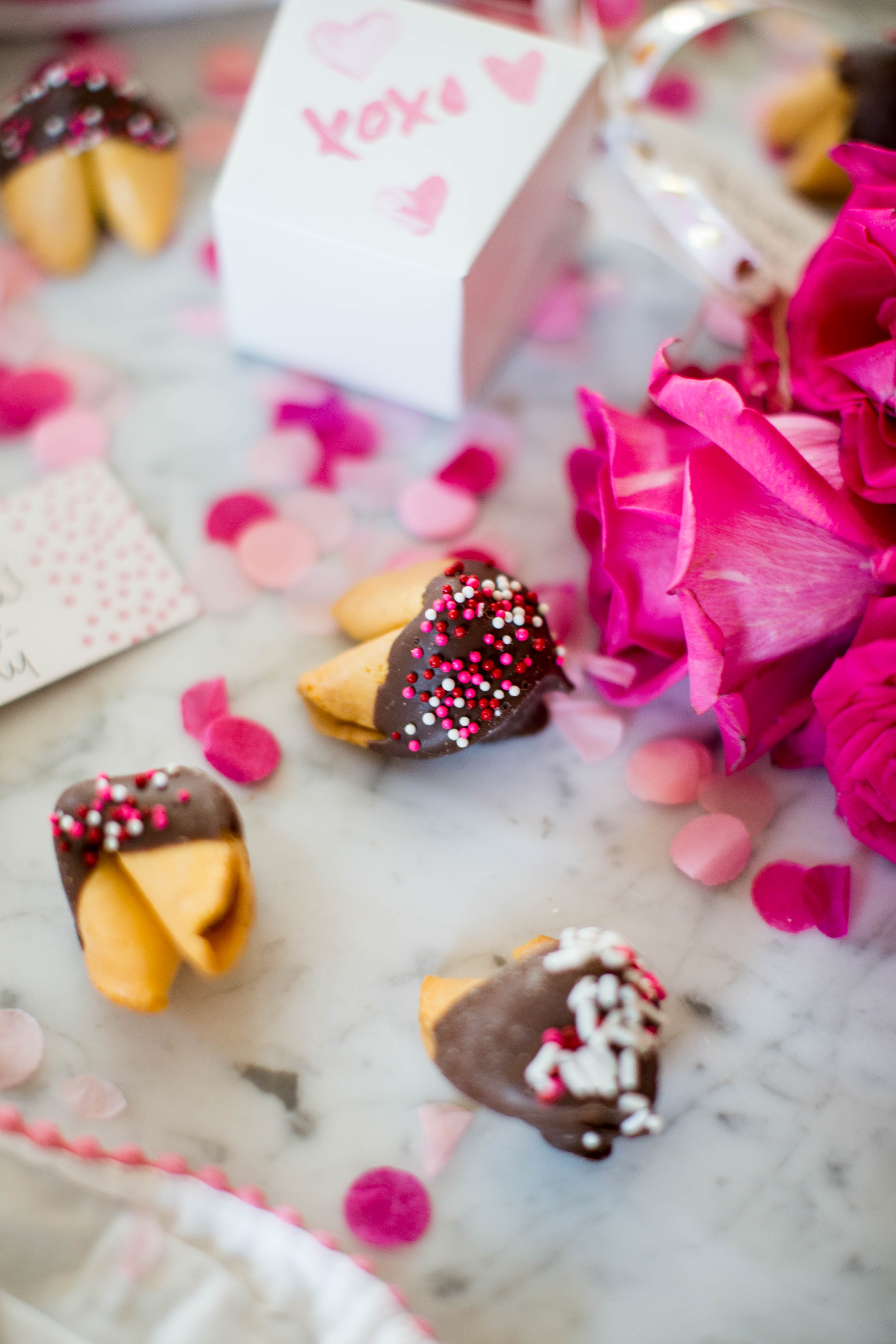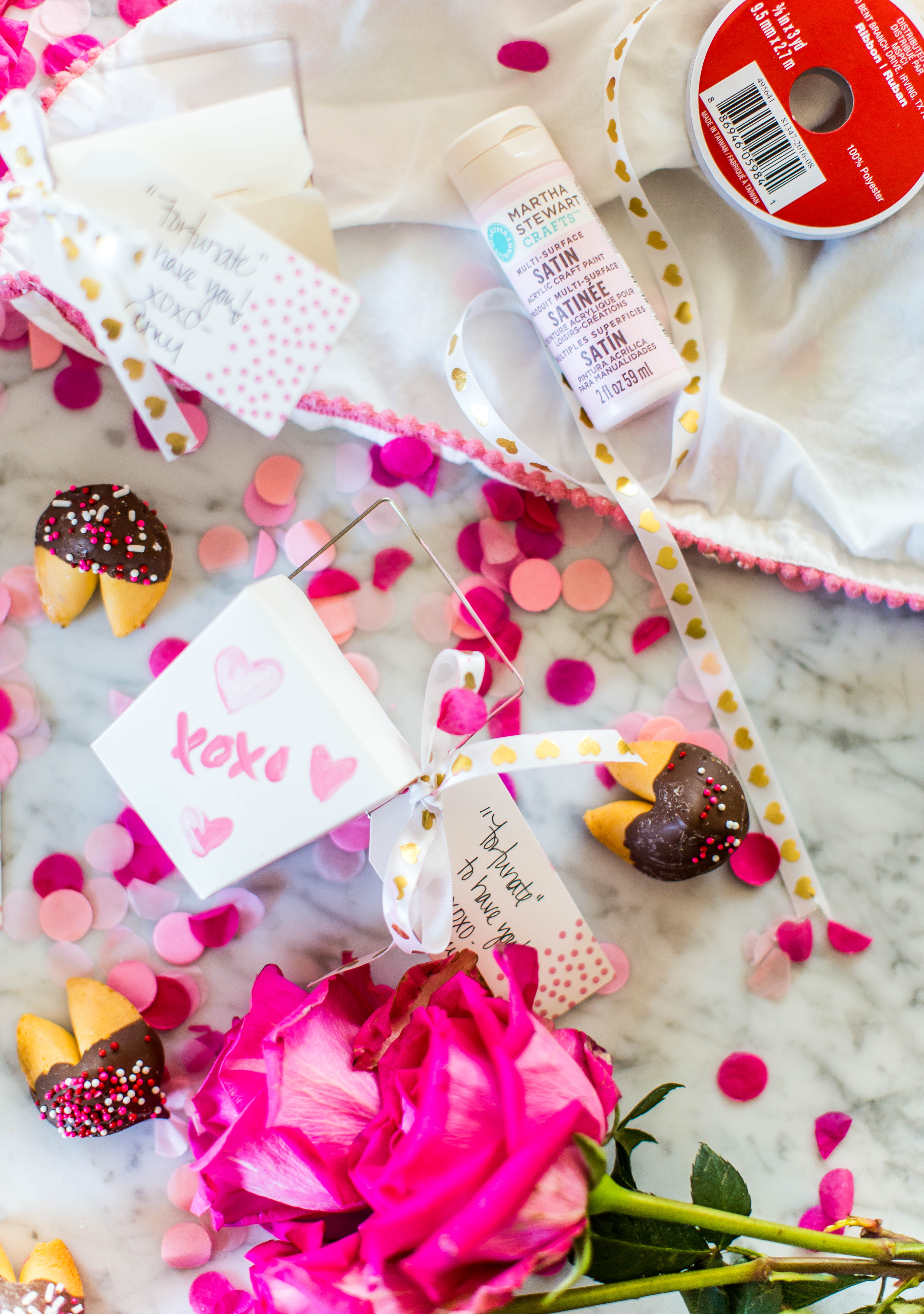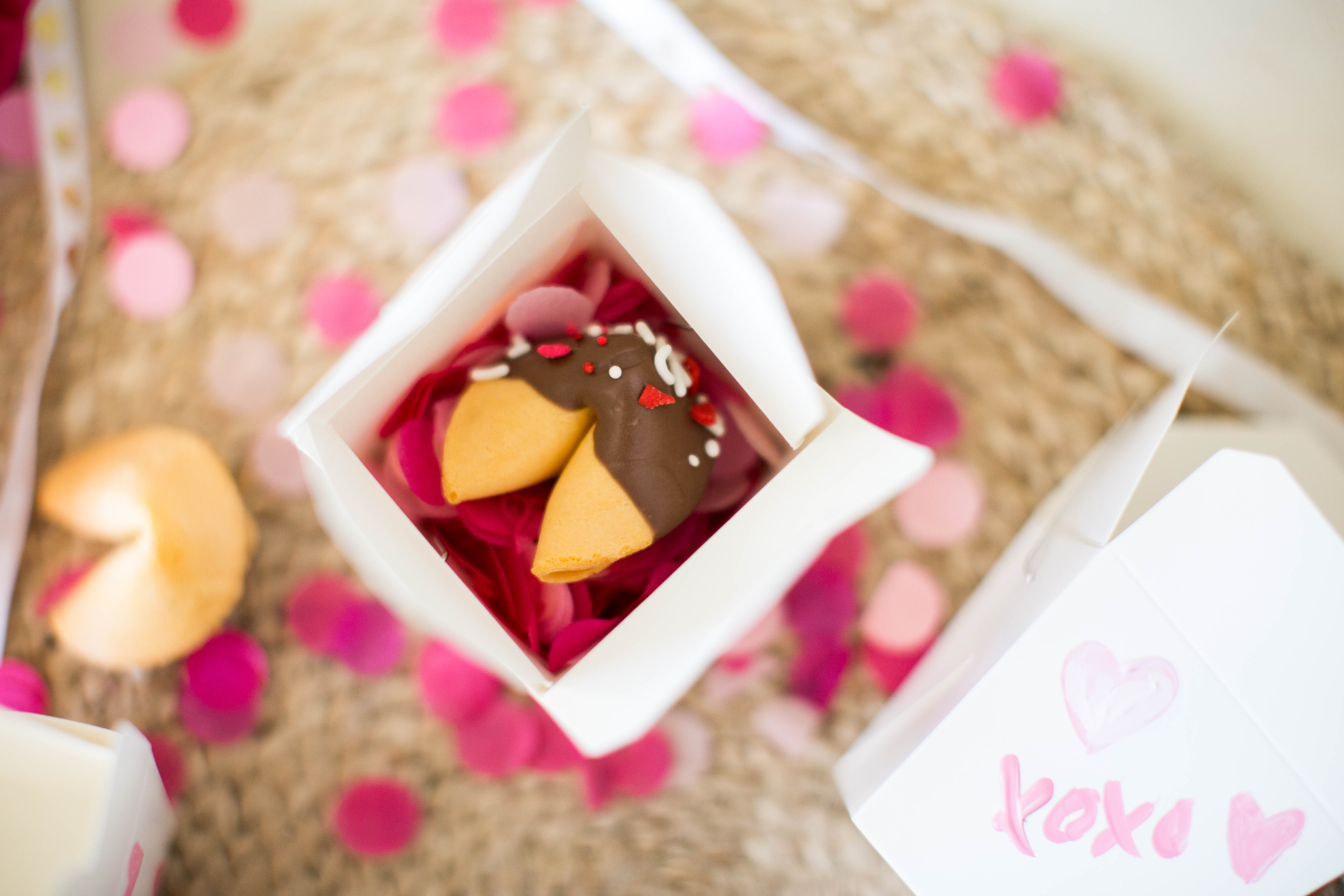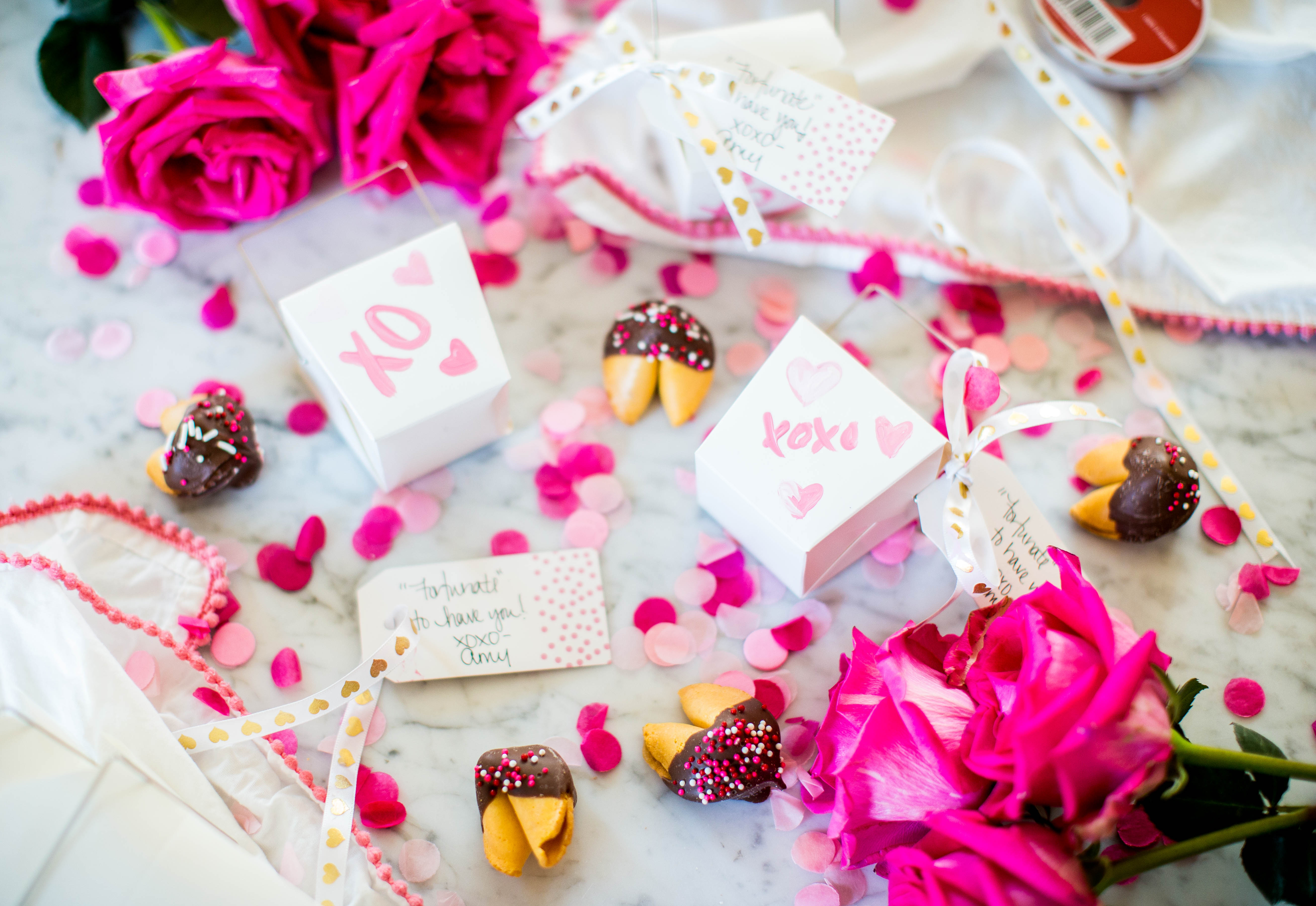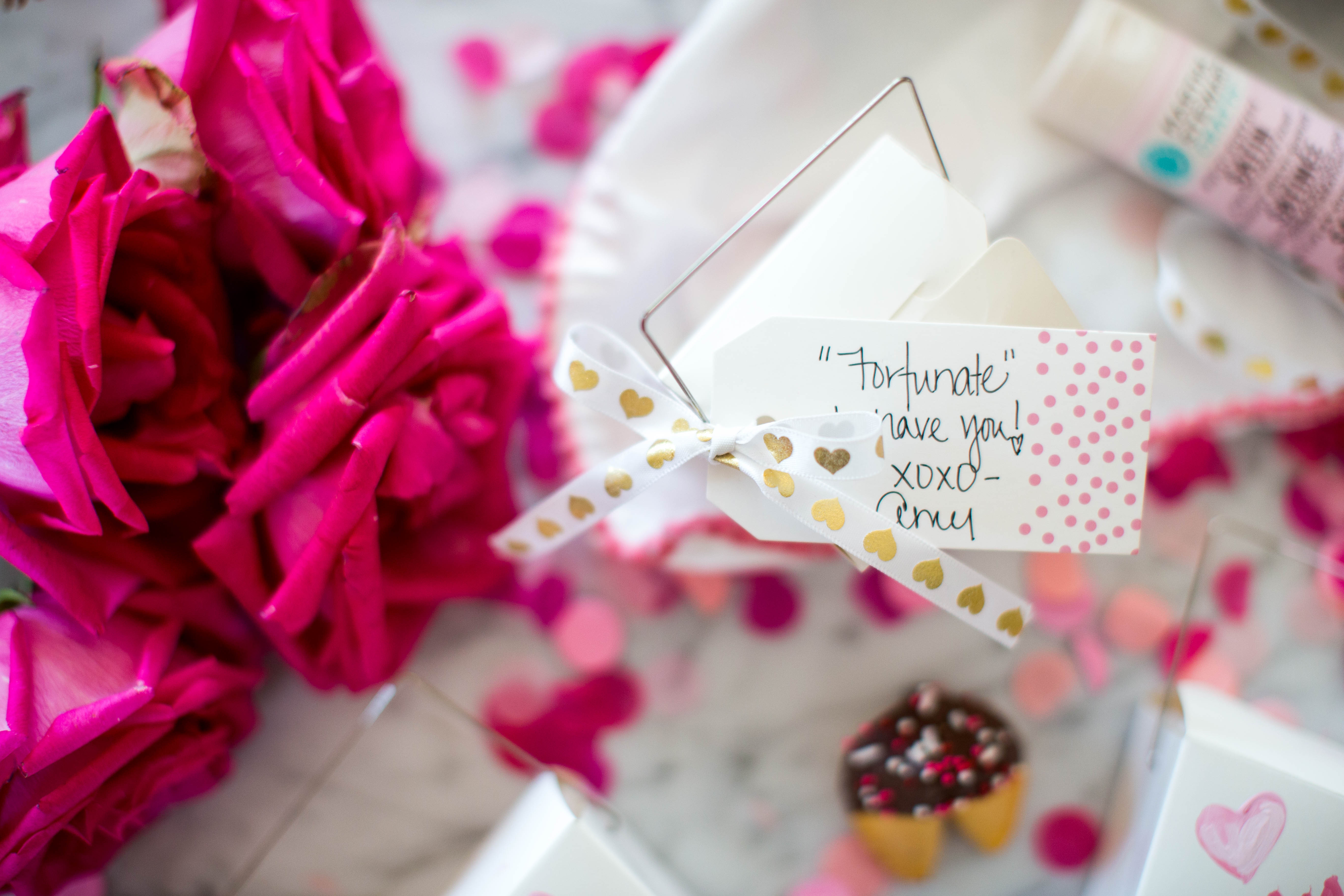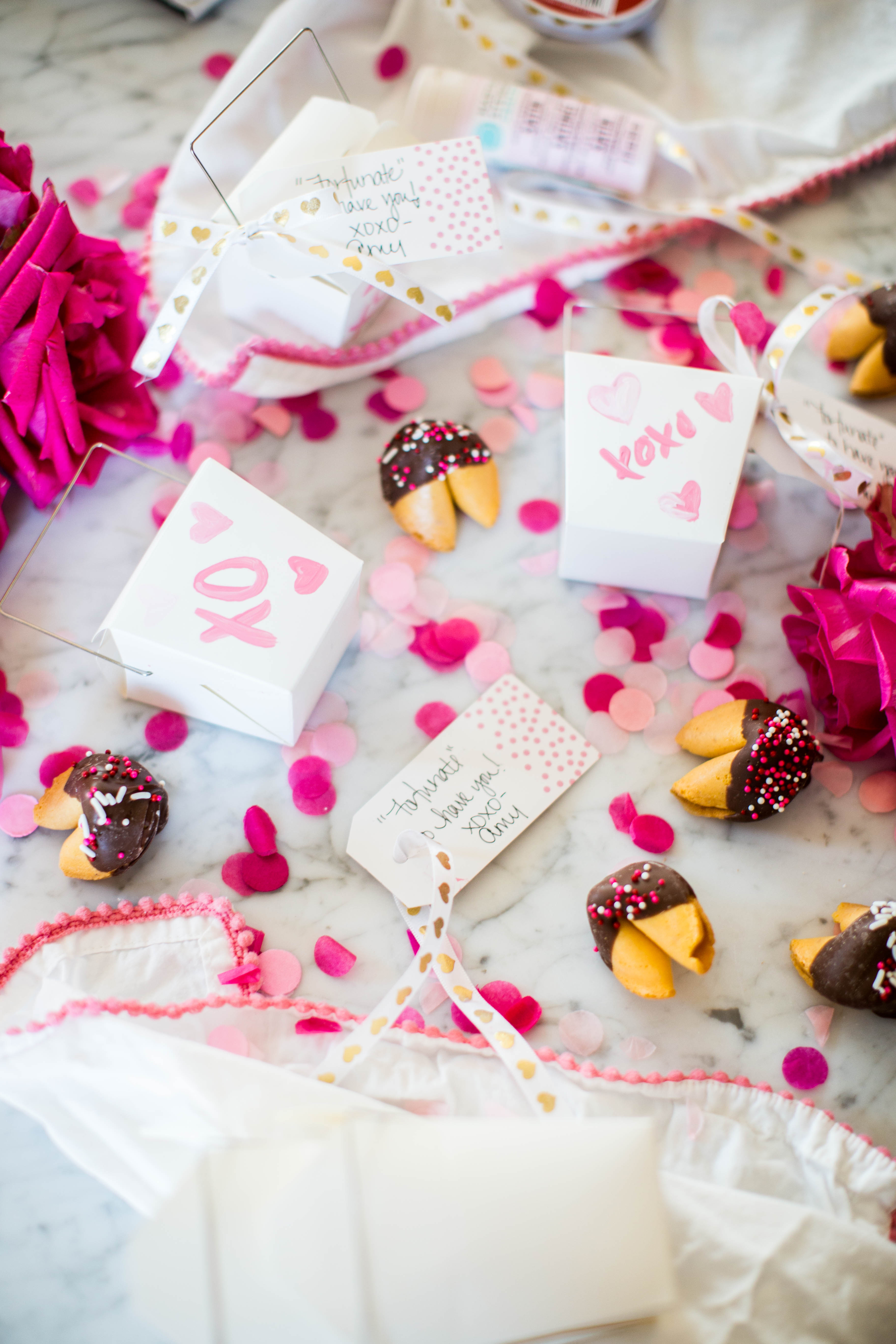 Aaron was eating fortune cookies as I was "dipping" them and he asked me if I was aware I forgot to take the fortunes out. Um…what sir? Isn't that the whole points of this cuteness? You get to eat something sweet AND you get a fortune! But, I told him I would make note just in case. 🙂
Do you think this is something you'd do for your friends or even your kids? It actually is relatively quick to assemble and fun, you could even let your little ones decorate the boxes!
XX