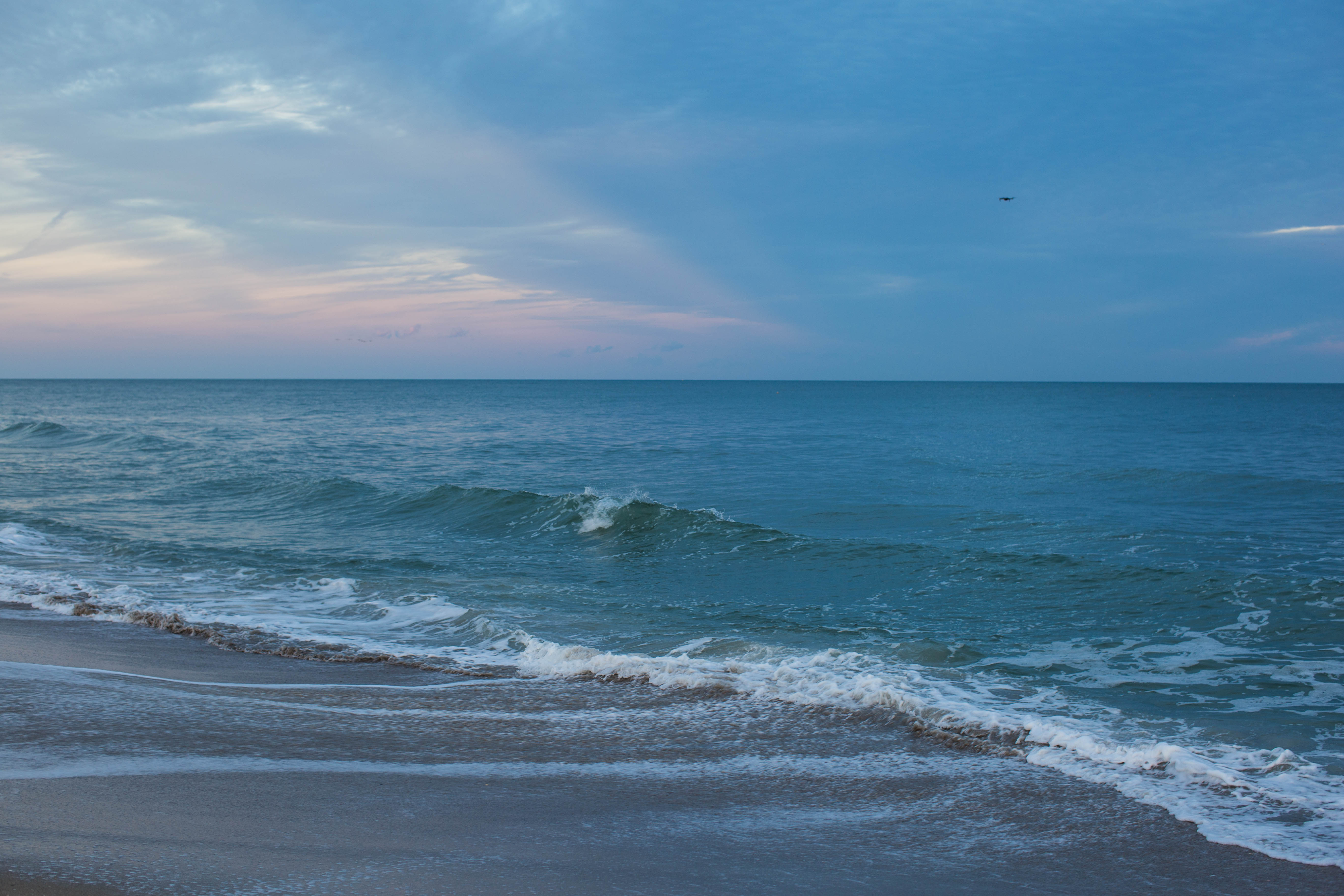 Happy Valentines babes! I hope y'all are eating chocolates and bonbons today!
If you follow me on Snapchat / Instastories, you know that a few weeks ago, Aaron and I loaded Bella and Georgia up in the car and we drove to Carolina Beach, NC for the weekend. We literally planned it on a Wednesday and then left on Friday, so it was 100% a spur of the moment getaway that we decided to go on since Aaron has both Saturday/Sunday off (a rarity). Can you believe that Aaron hadn't been to the beach since we moved here 3.5 years ago? Crazy. Thankfully, since it's winter, we were able to find a spot right near the beach in the Conchs (thanks Airbnb!). Y'all, if you missed it, we stayed in a shipping container that was transformed into a "mini house" and it was awesome. everywhere we went during the weekend, people knew of "the conchs' and we found we had everything (comfortably) that we needed for a weekend. The best part is that two sit on the property, so if you're local, you'd be able to rent them with another couple (we're already planning another trip back).
When we told people we were heading to the beach in winter, during January, they kind of looked at us oddly. I mean, it's not the same as a Cali beach this time of year, so today I wanted to share some reason we absolutely loved going to the beach in winter! We'd never been to the beach this time of year, but we both agreed we really enjoyed it and would consider more winter beach trips in the future.
Why we loved our trip to the beach in winter / you should visit a beach in the winter:
You have the beach essentially to yourself / It's more romantic. This was obviously an amazing perk to visiting during off season. We were able to let Bells and Georgia run around on their own (dogs aren't allowed on the beach during peak season) and even during our run on the beach we weren't dodging anyone. It made watching the sunset even more peaceful and romantic and we were able to get photos of just the beach as opposed to the beach+1000 other people.
Less people/crowds…everywhere (You look like a local). While this also also true on the beach, the place we enjoyed it most was restaurants, streets, and bars. It's not tourist season, so only the "true blue' places stay open that seem to attract the locals rather than the tourists. In my opinion its the non tourist places that seem to have the best food, drinks, etc. The locals always know what they are doing. 🙂
It's cheaper. This is a no brainer, but if you're the kind of person who just likes exploring other beaches, then you can get amazing rates on hotels, etc. during the off season.
Entertainment can still be found. Maybe there wont be swimming, but you can still find plenty of entertainment and there will still be much to do. We were able to visit local spots along with catching some great live music. Most beaches still have winter events, etc. so I definitely recommend checking the websites to see what kind of festivals, etc. may be happening.  The weekend after we went there was a wine festival that sounded so fun!
It's Quiet. I know this goes along with #1/#2, but the quiet calmness is what I liked best. No loud music from every beach house around, just waves, salty air and our music. We sat on the Conchs amazing deck and just read/sipped our coffee, etc. It just seemed slower which means as opposed to a visit in the summer where it's go, go, go – it was more go, rest, relax, go. No one ever hated a little R&R.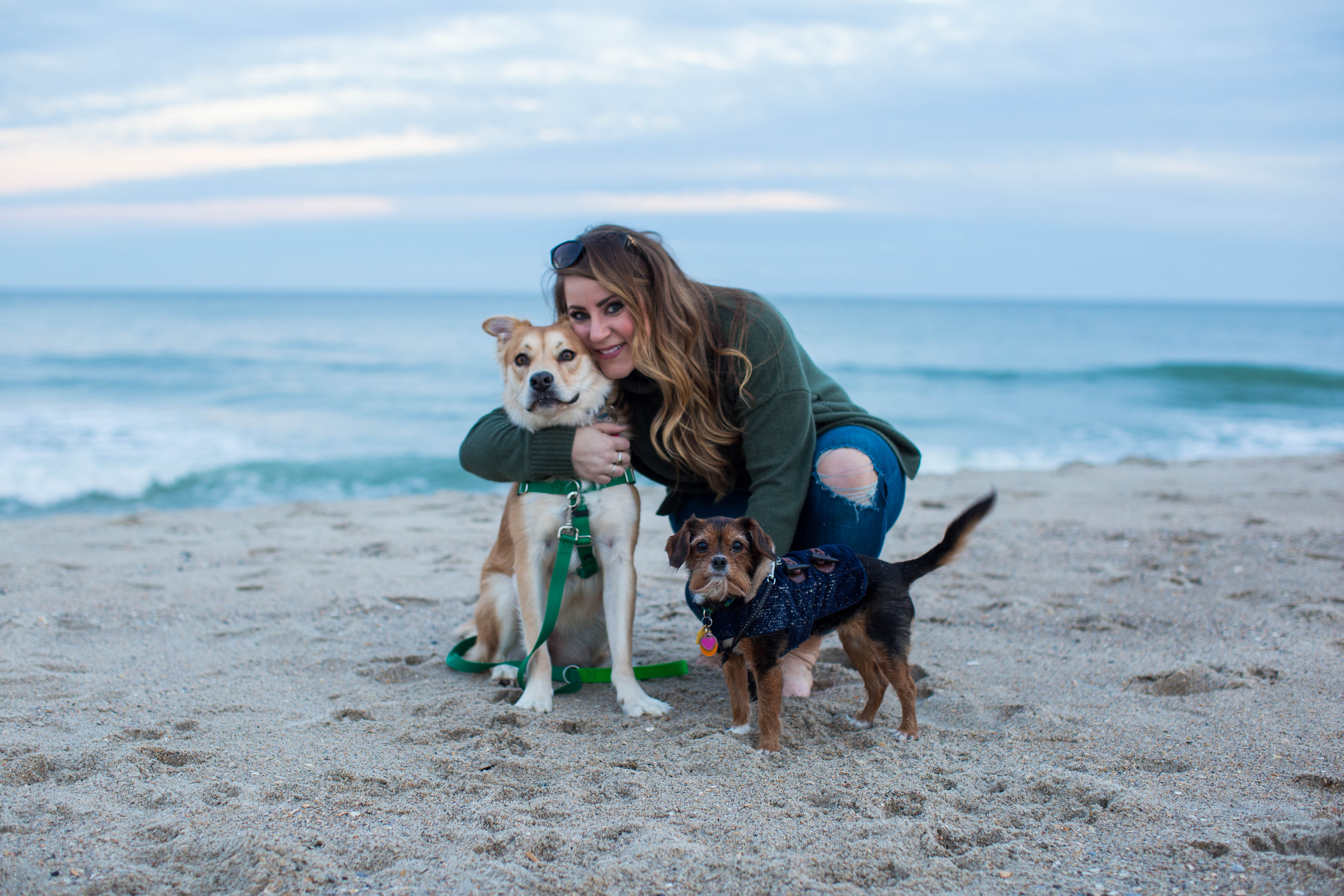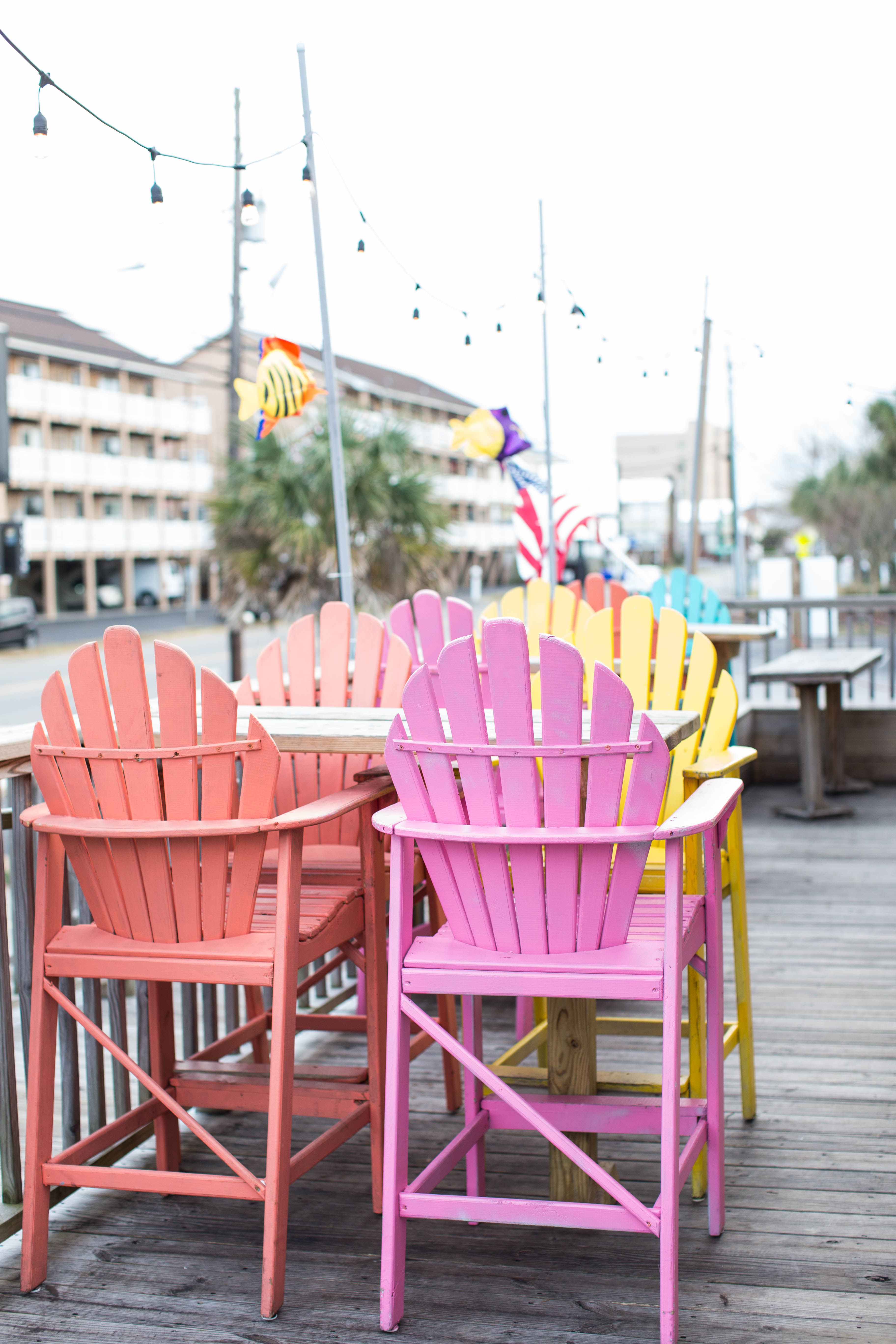 .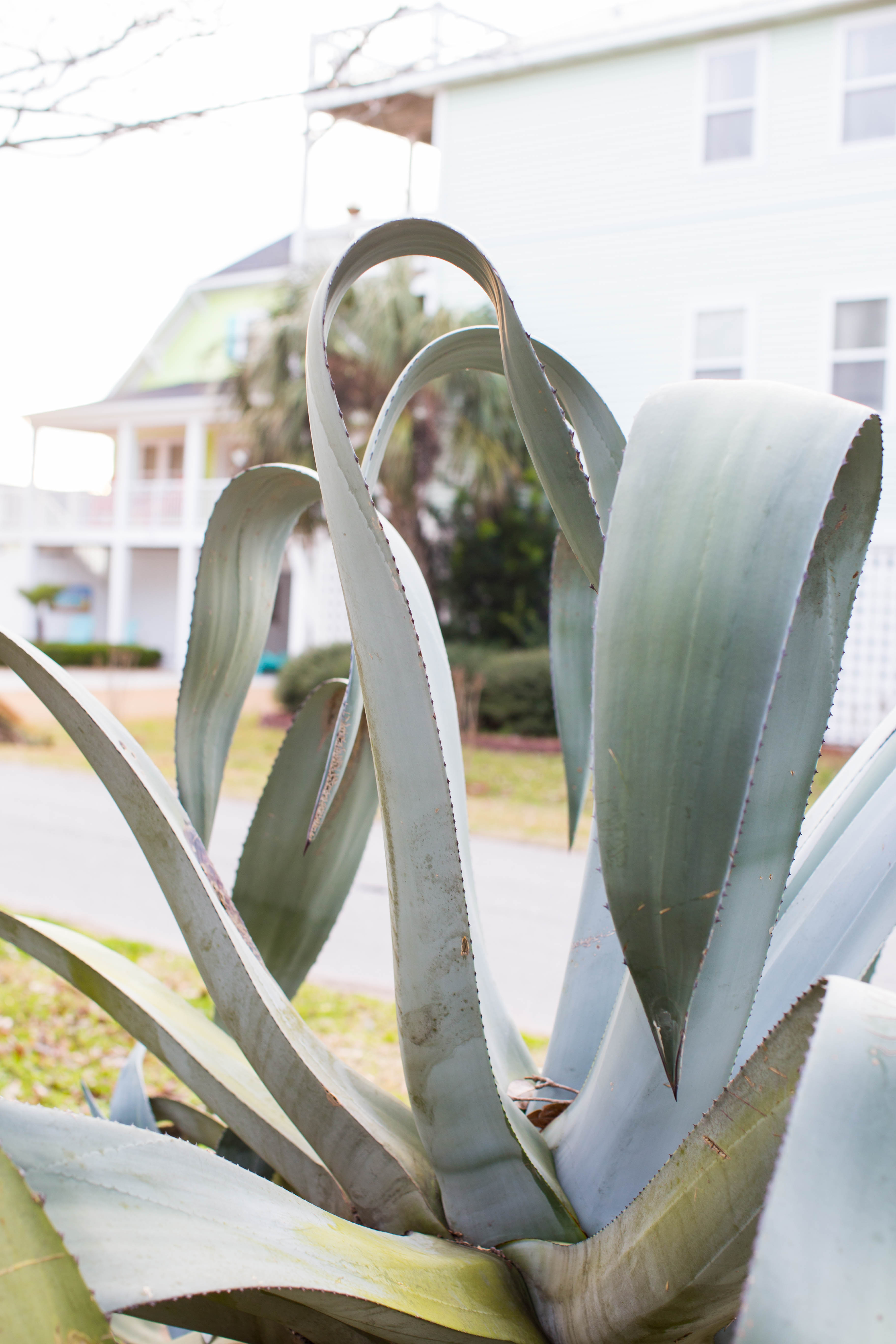 .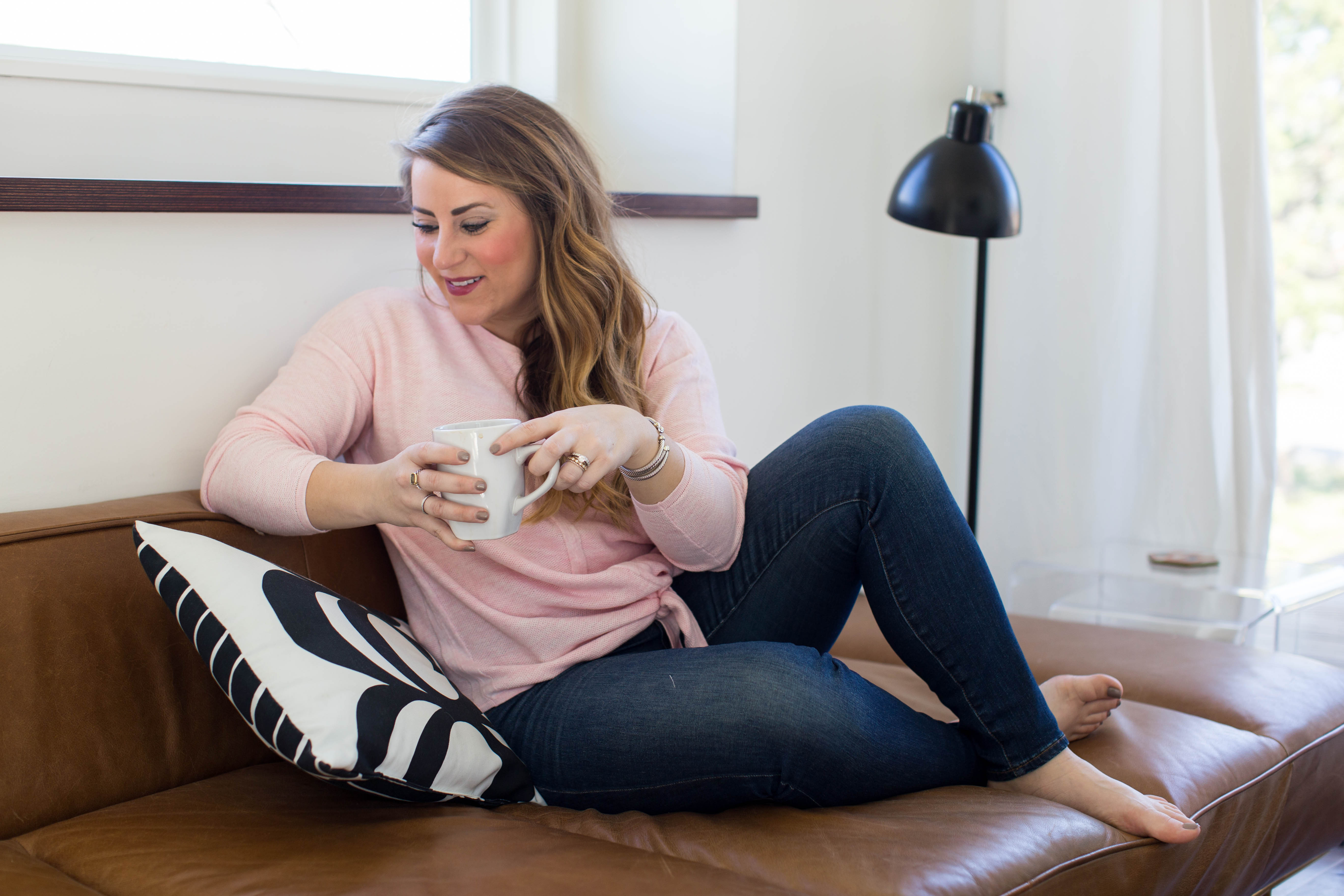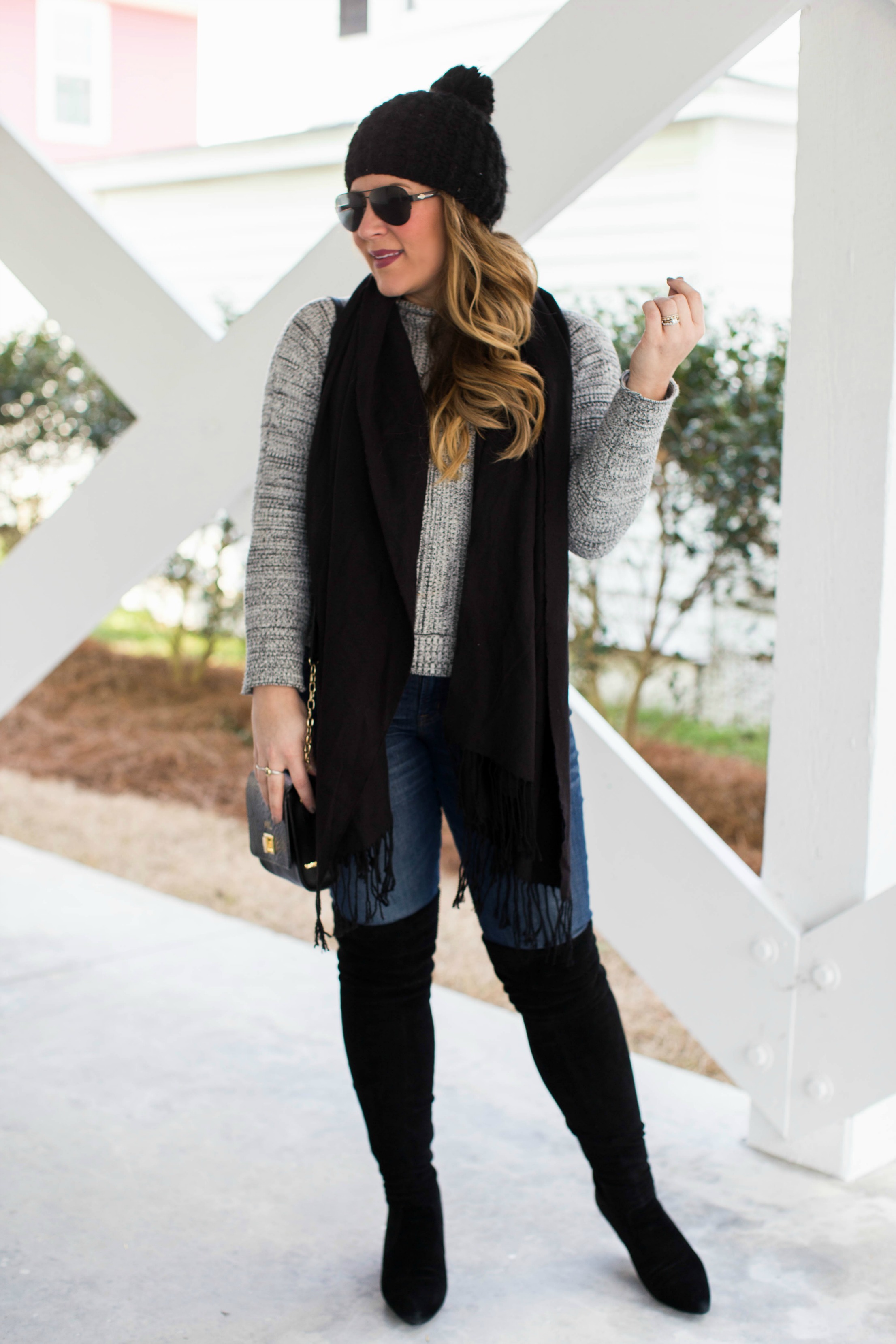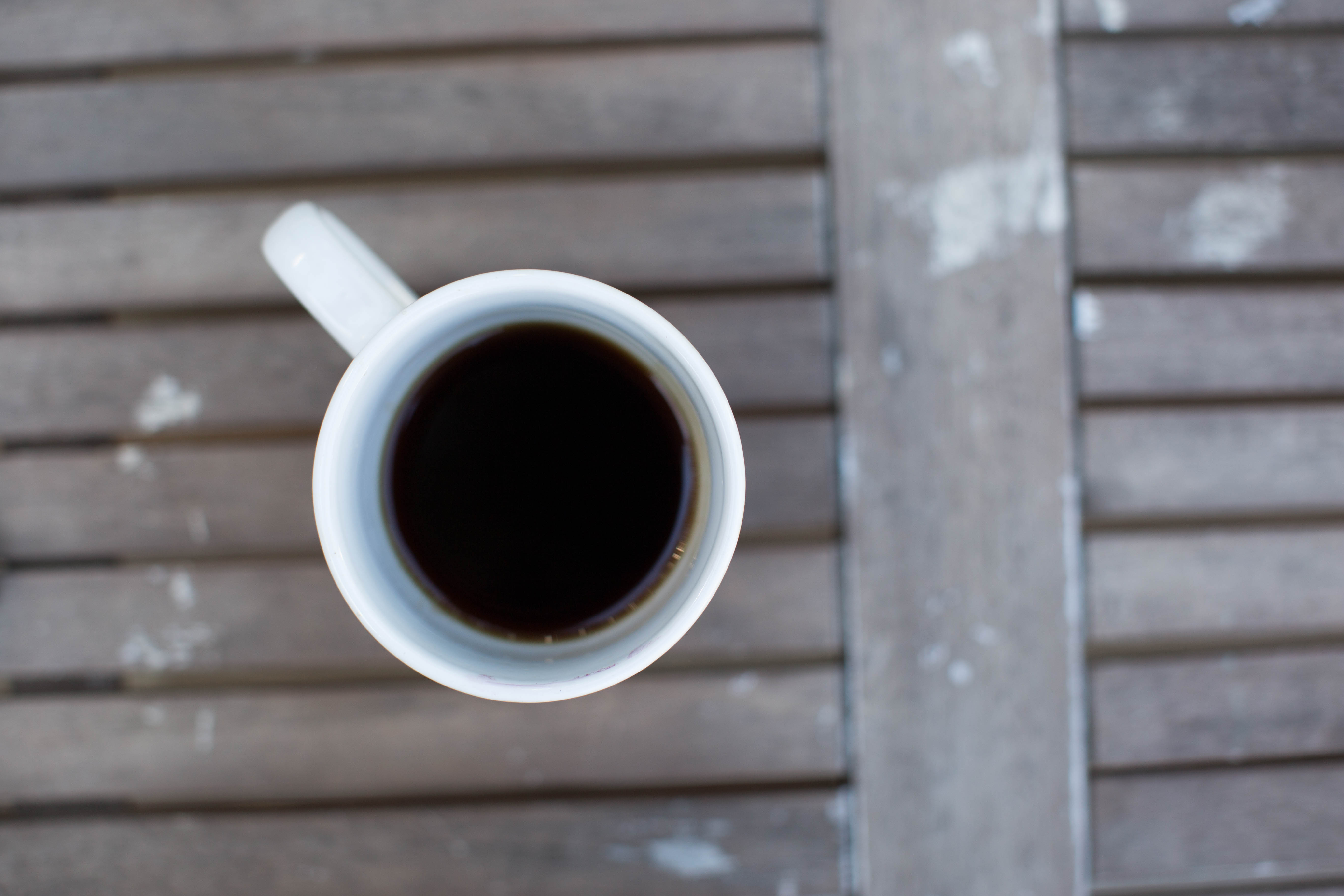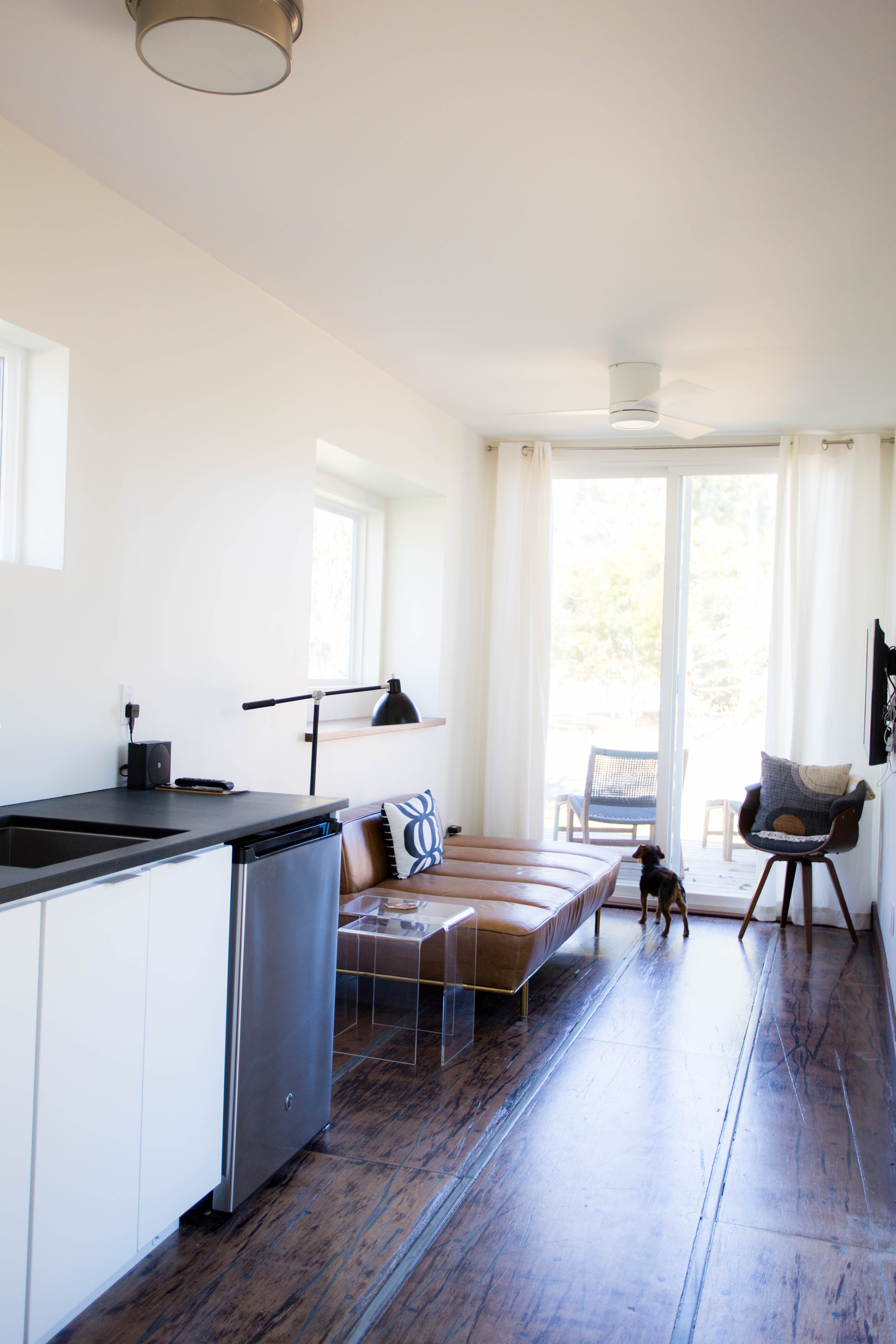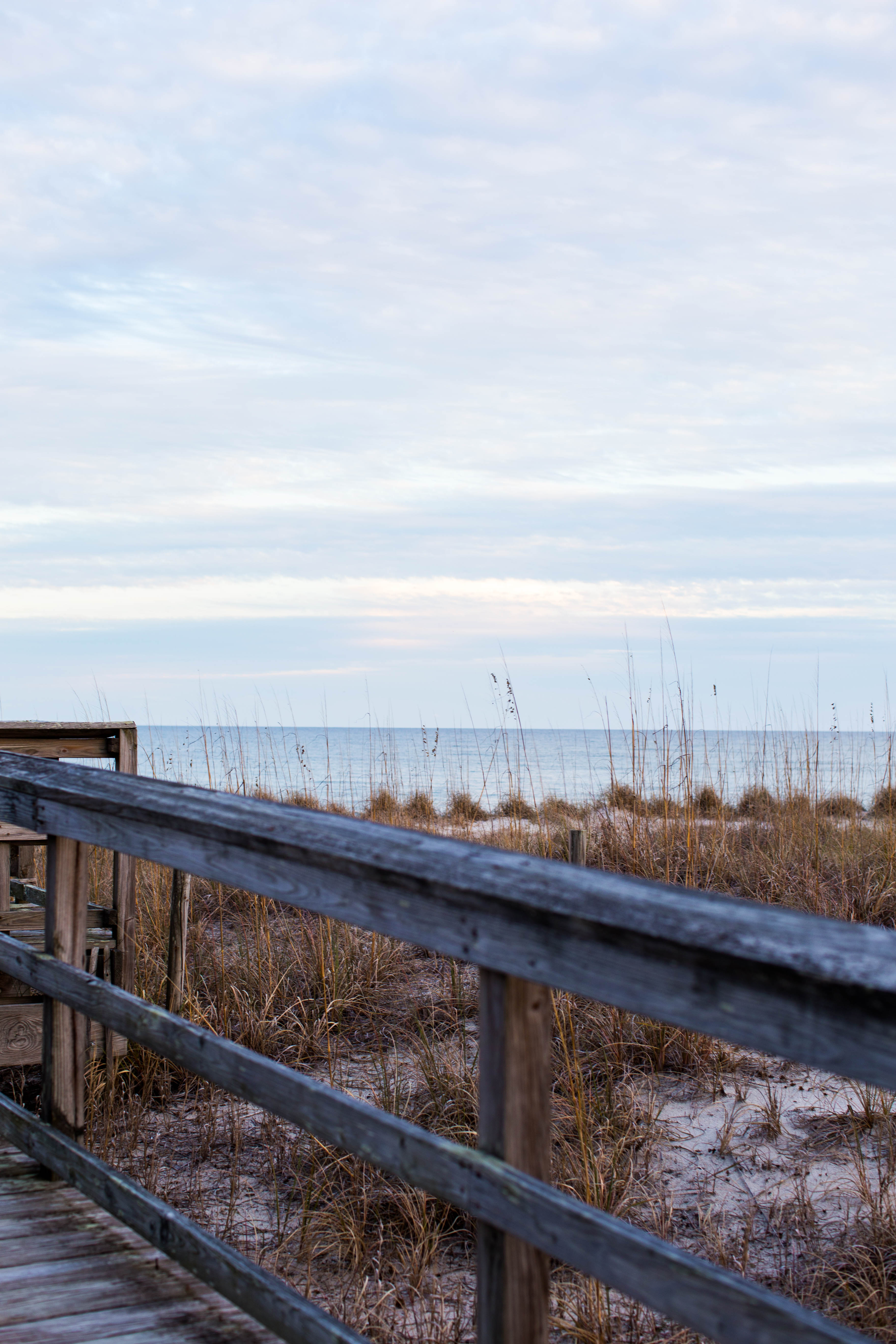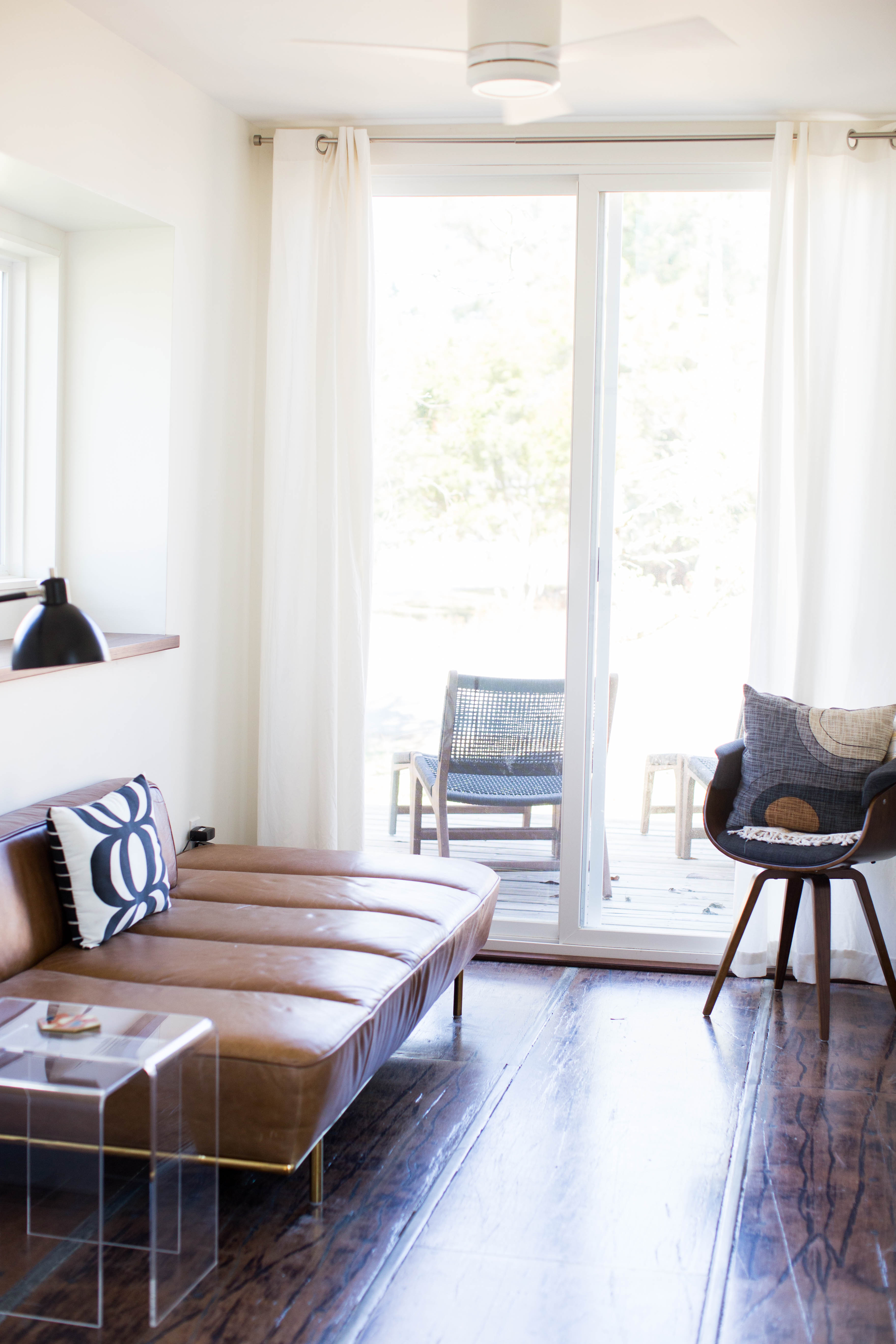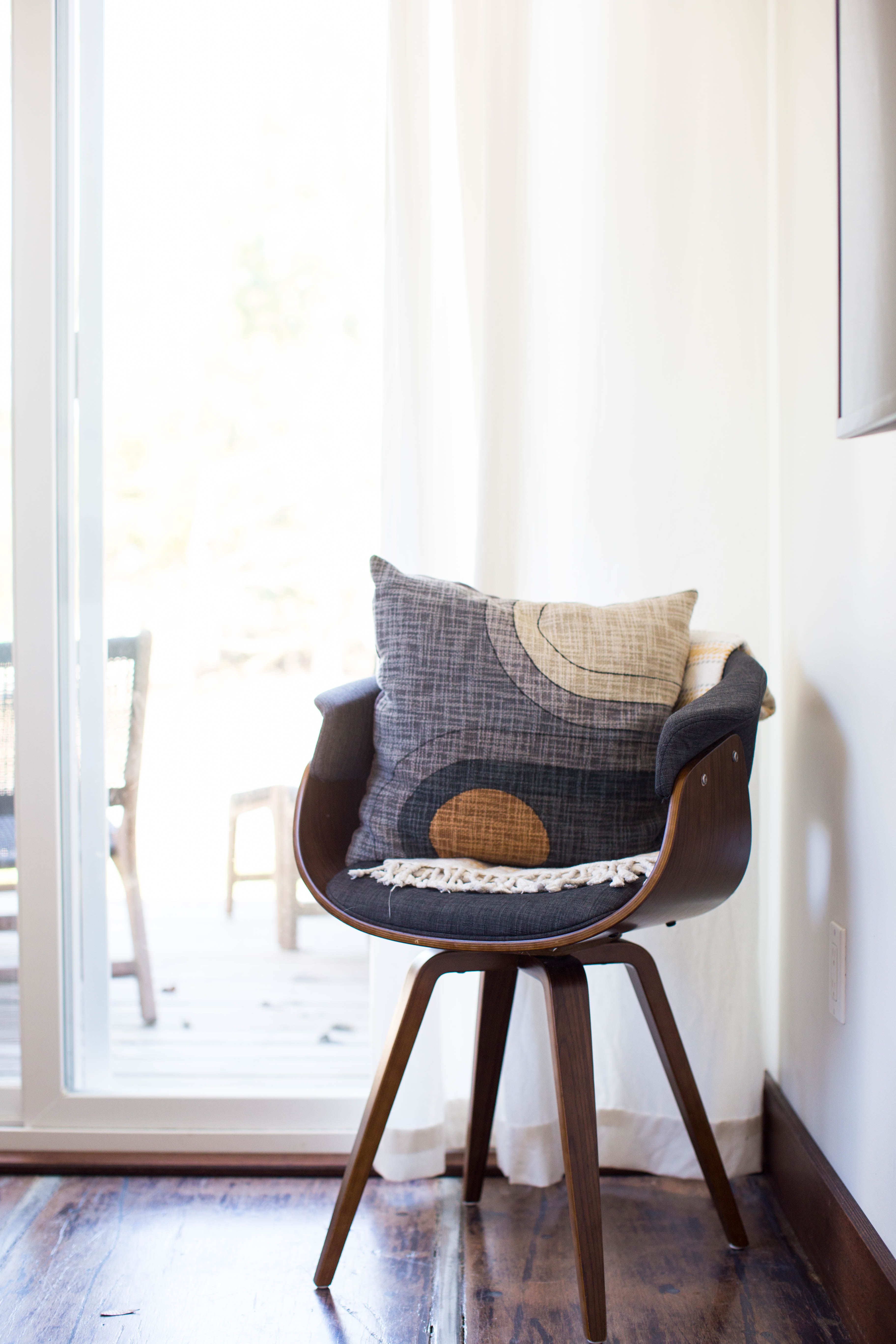 .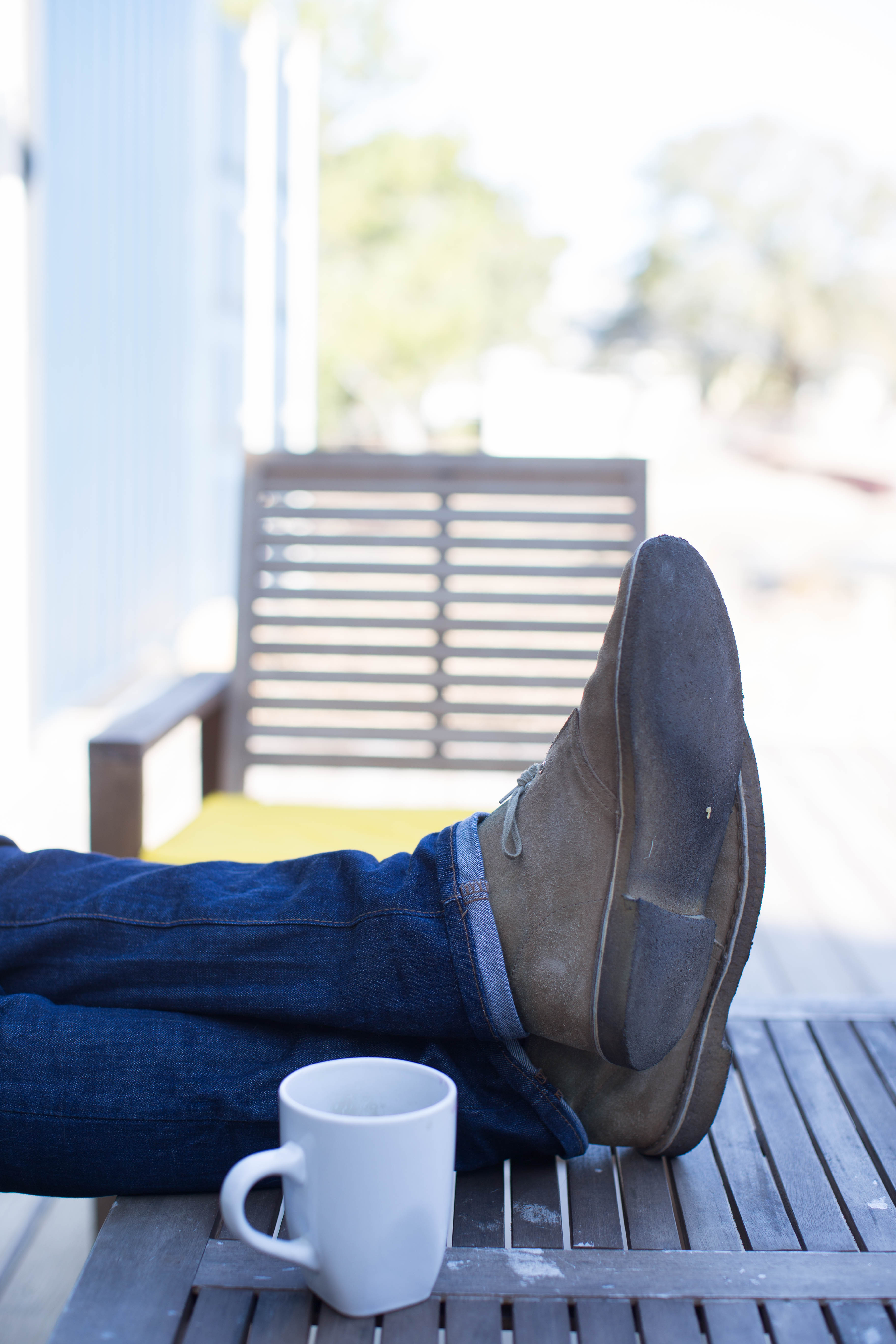 .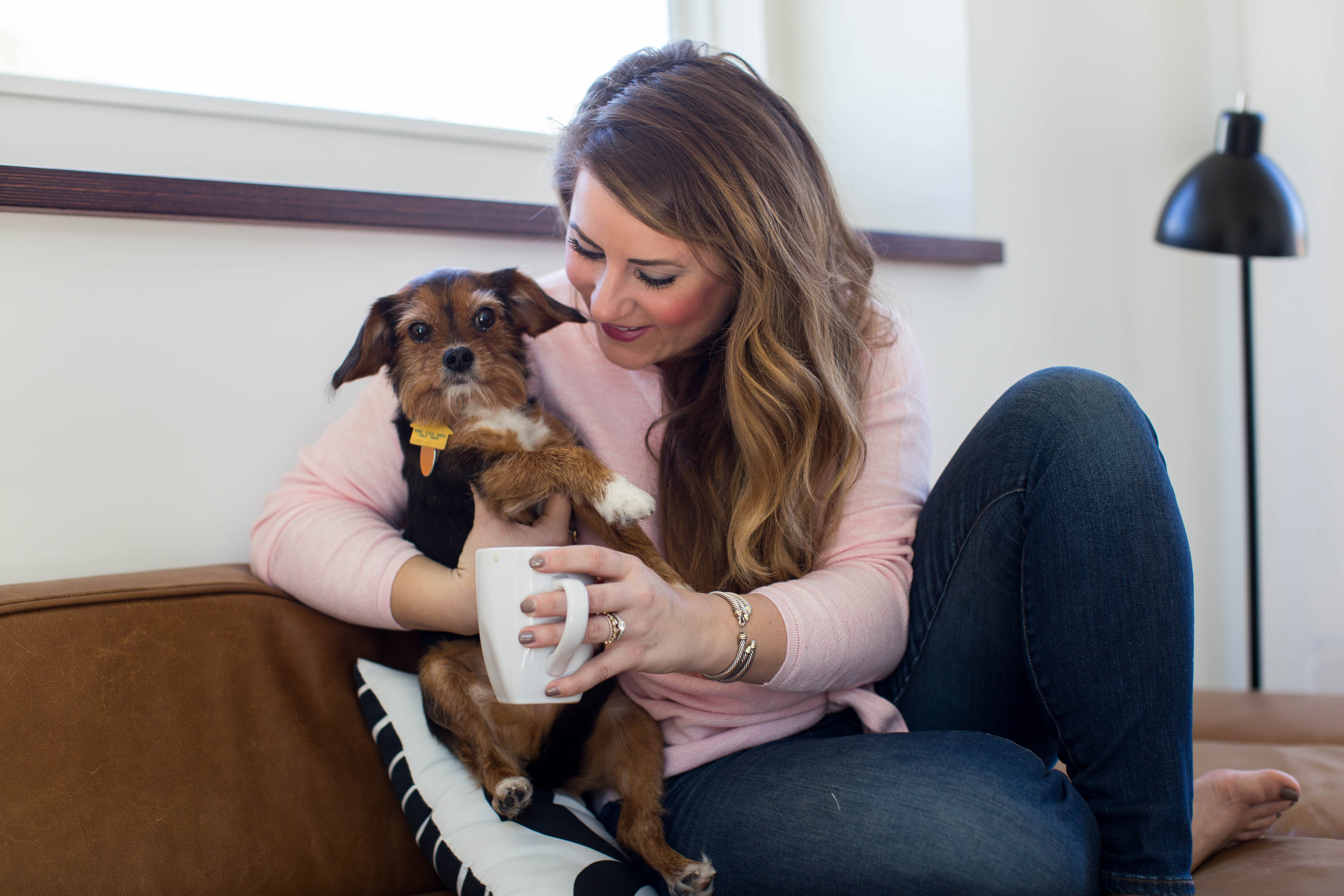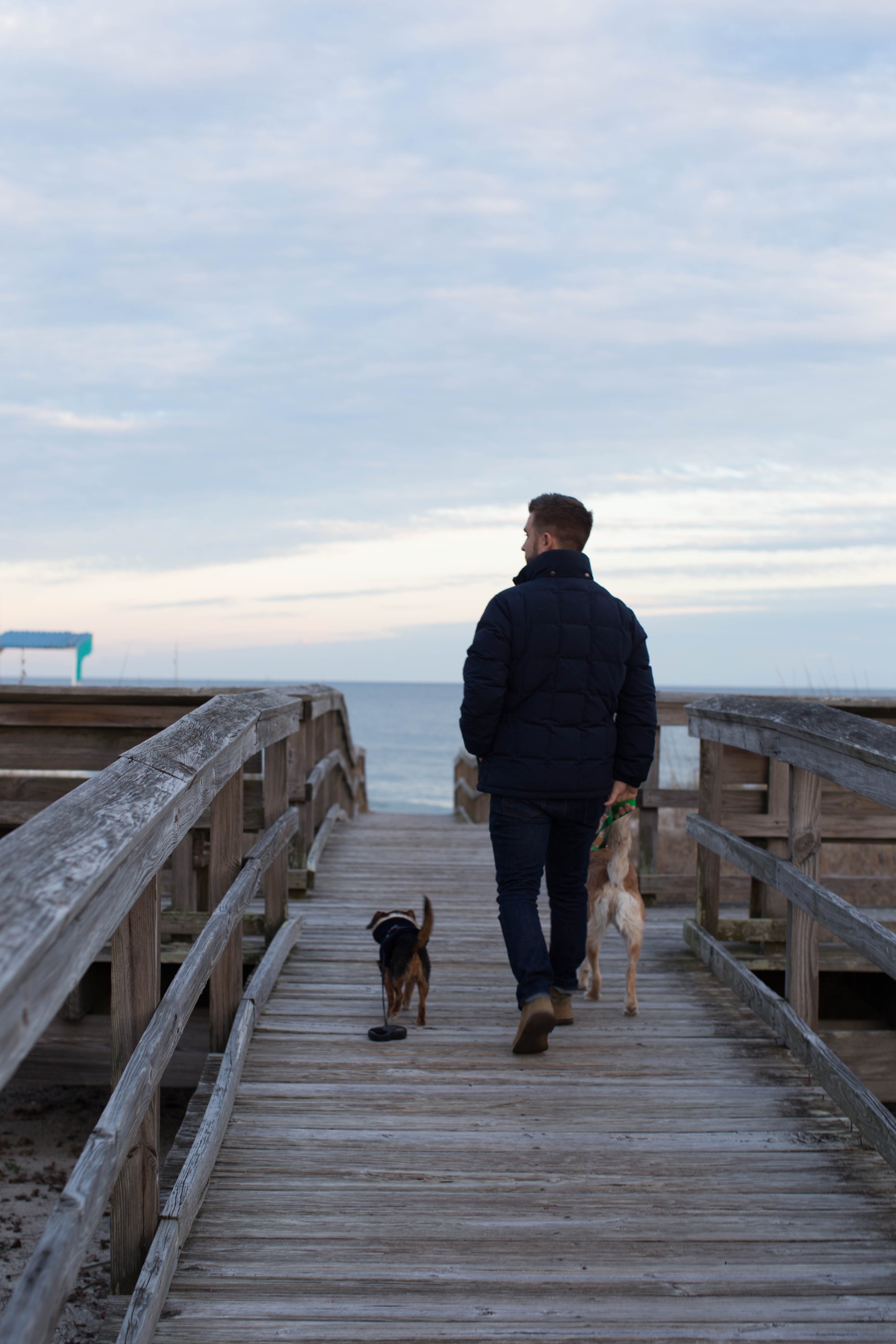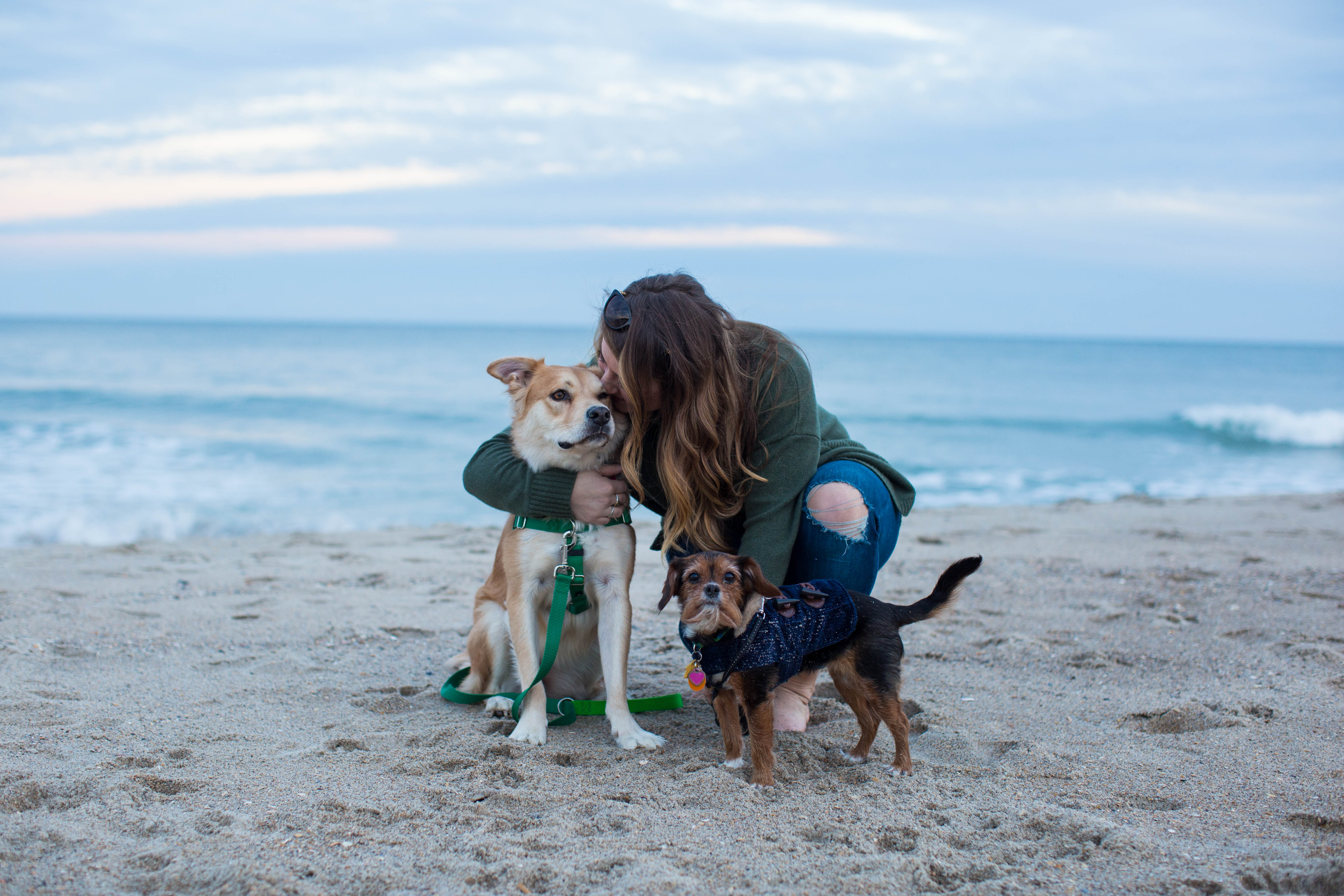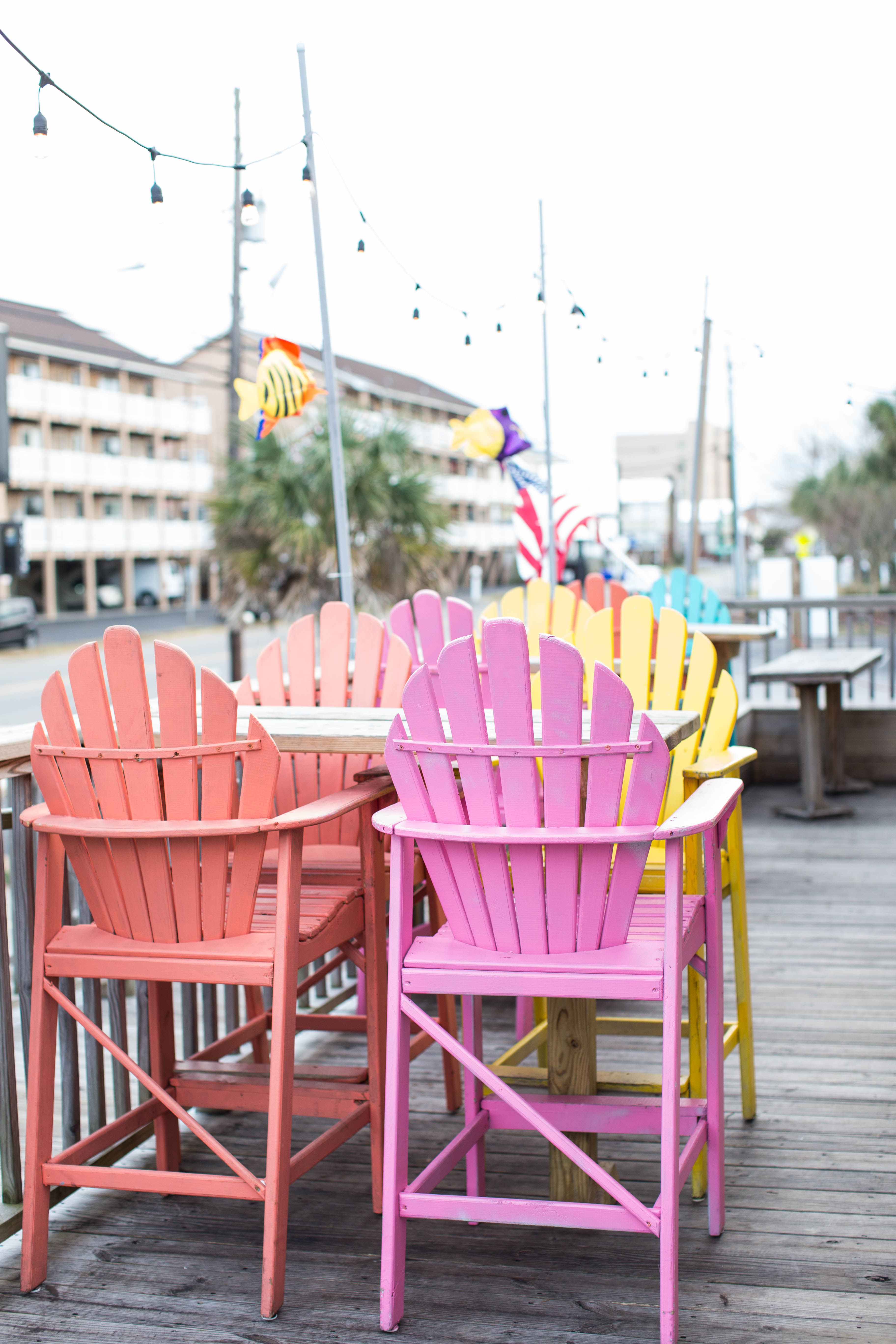 .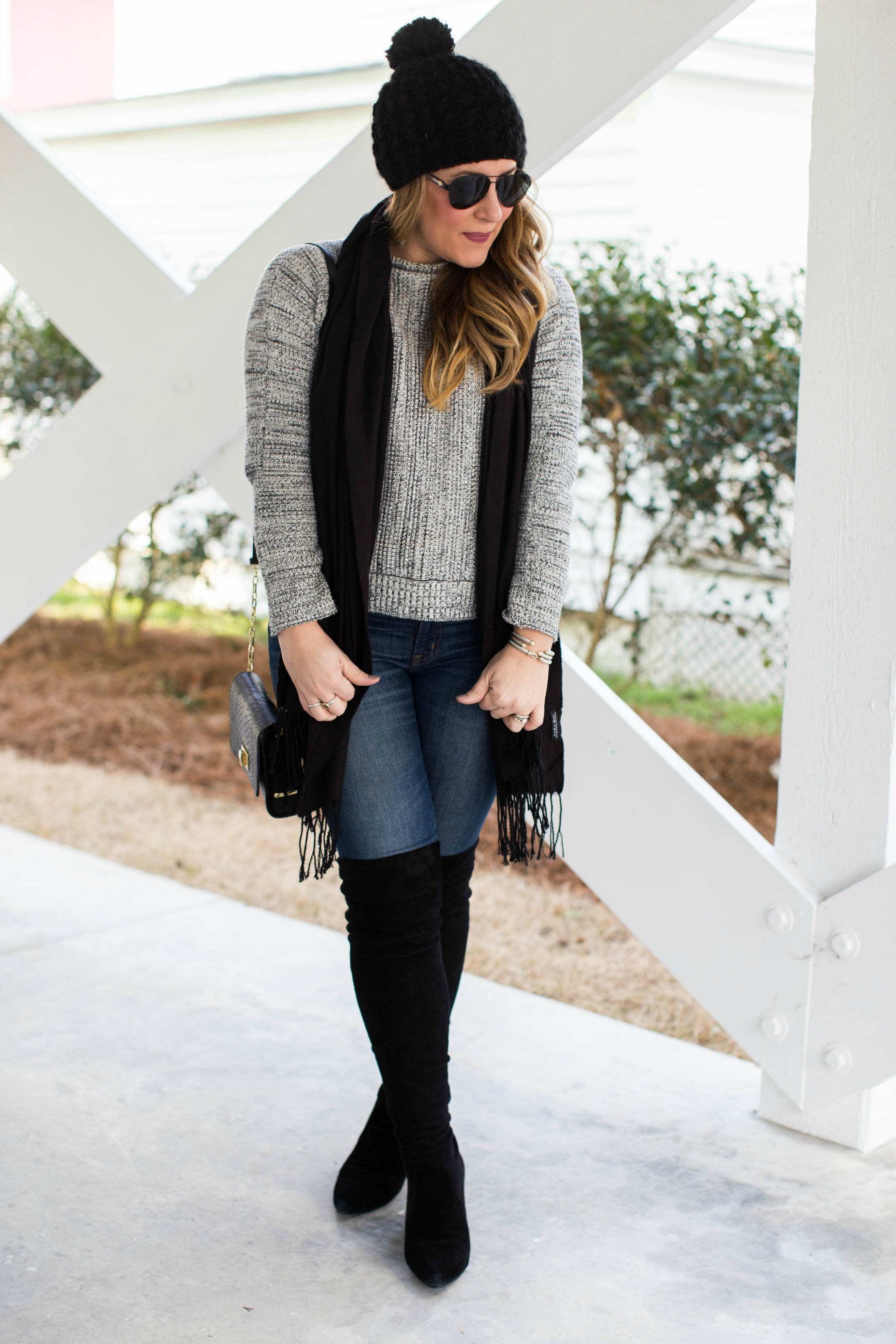 .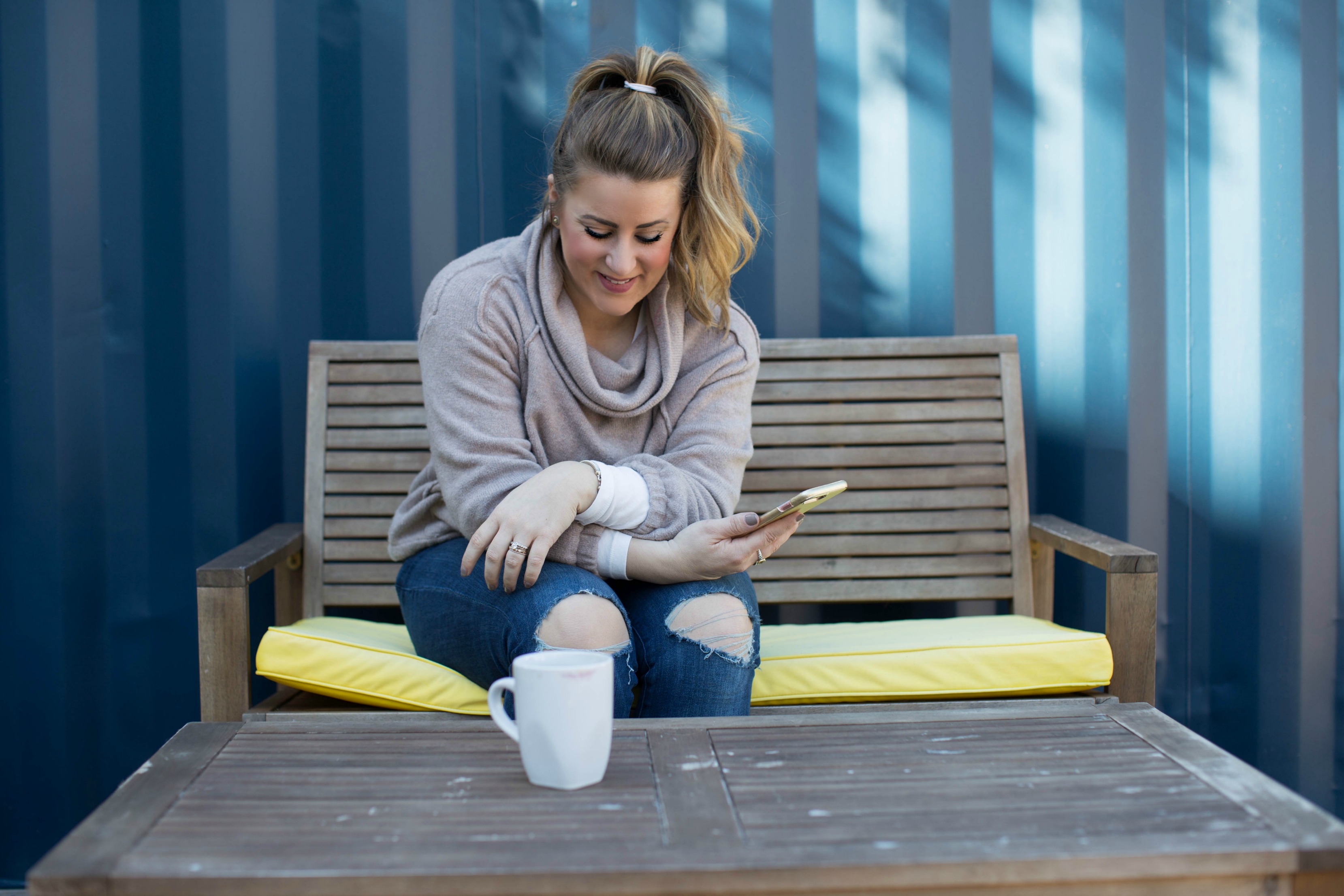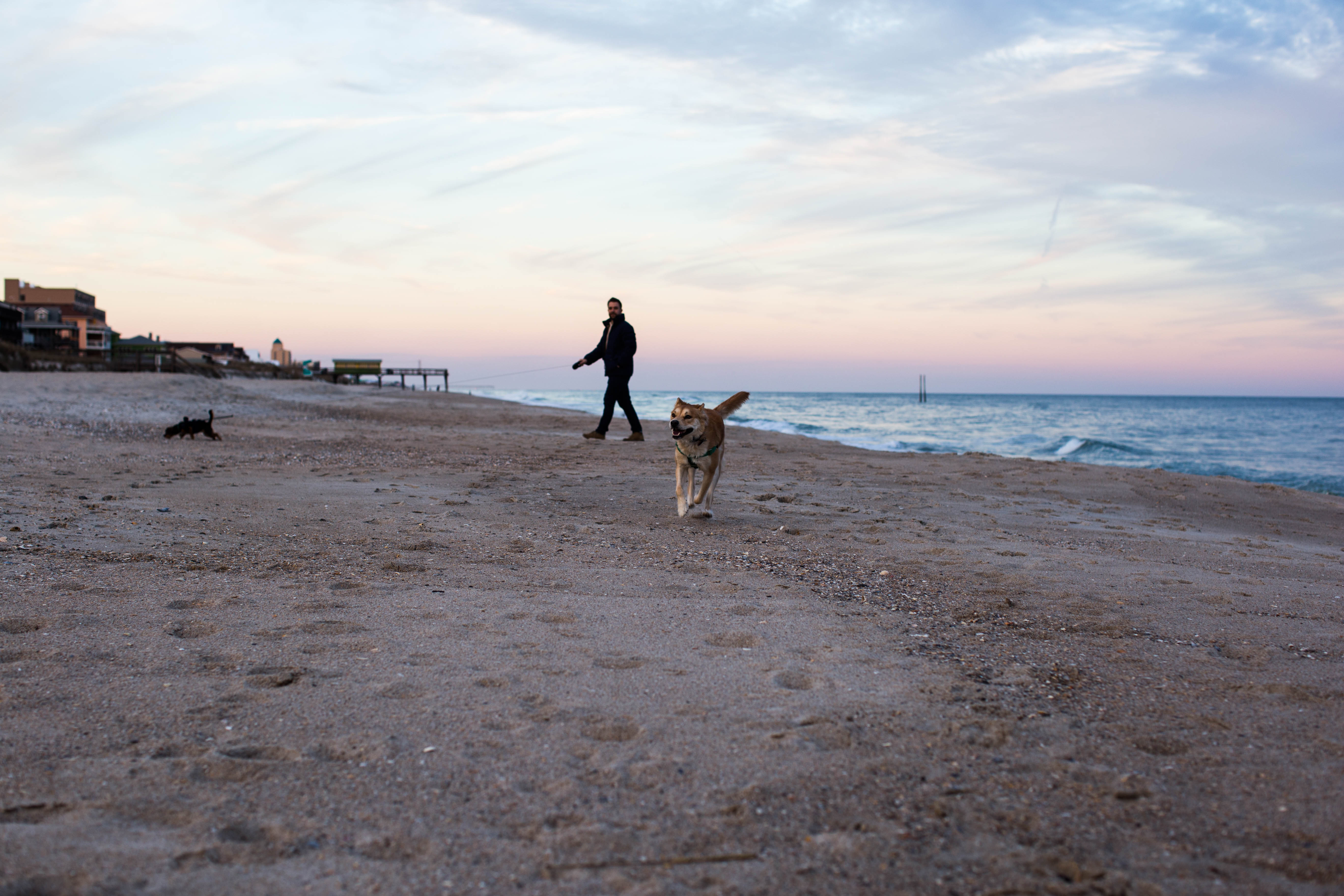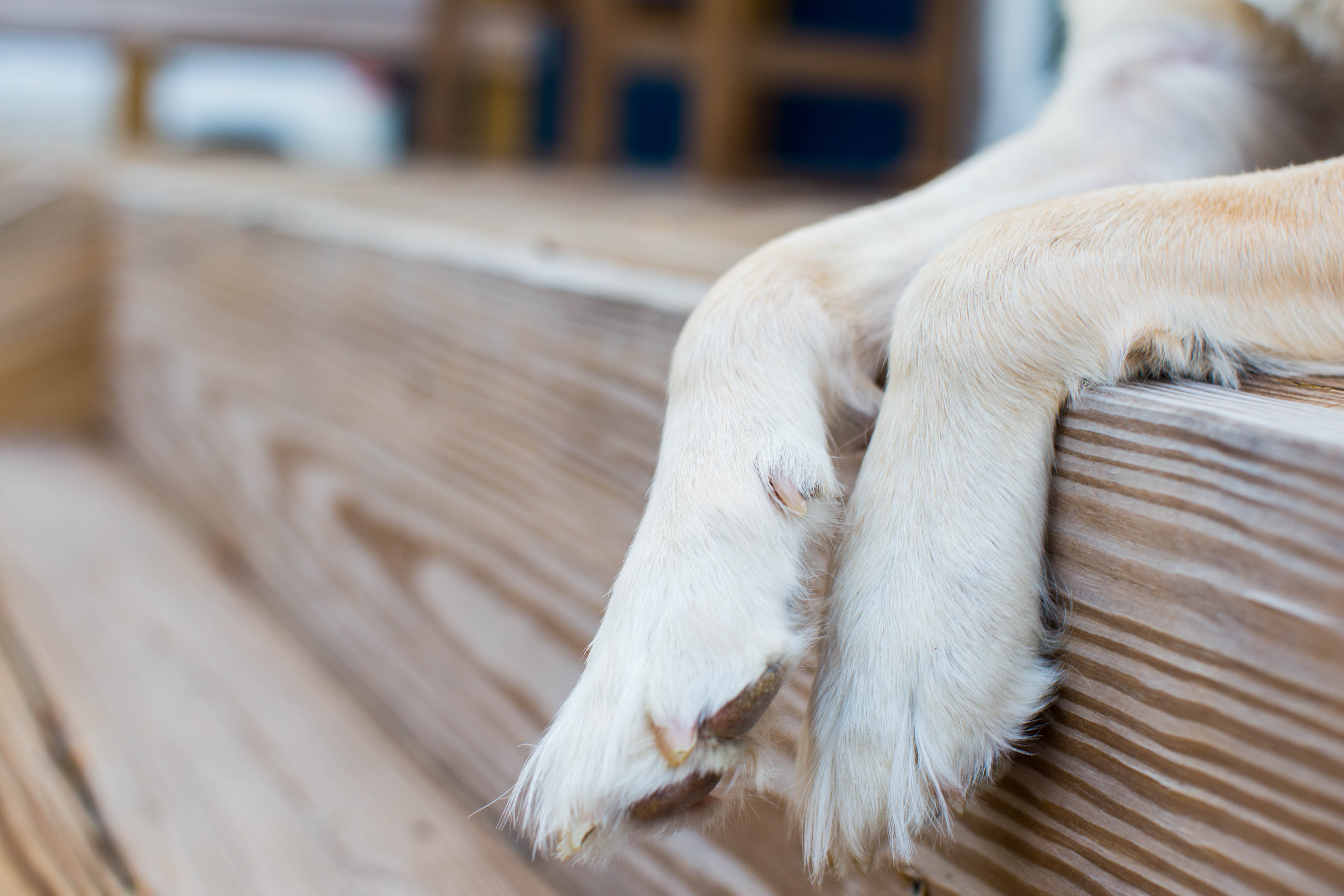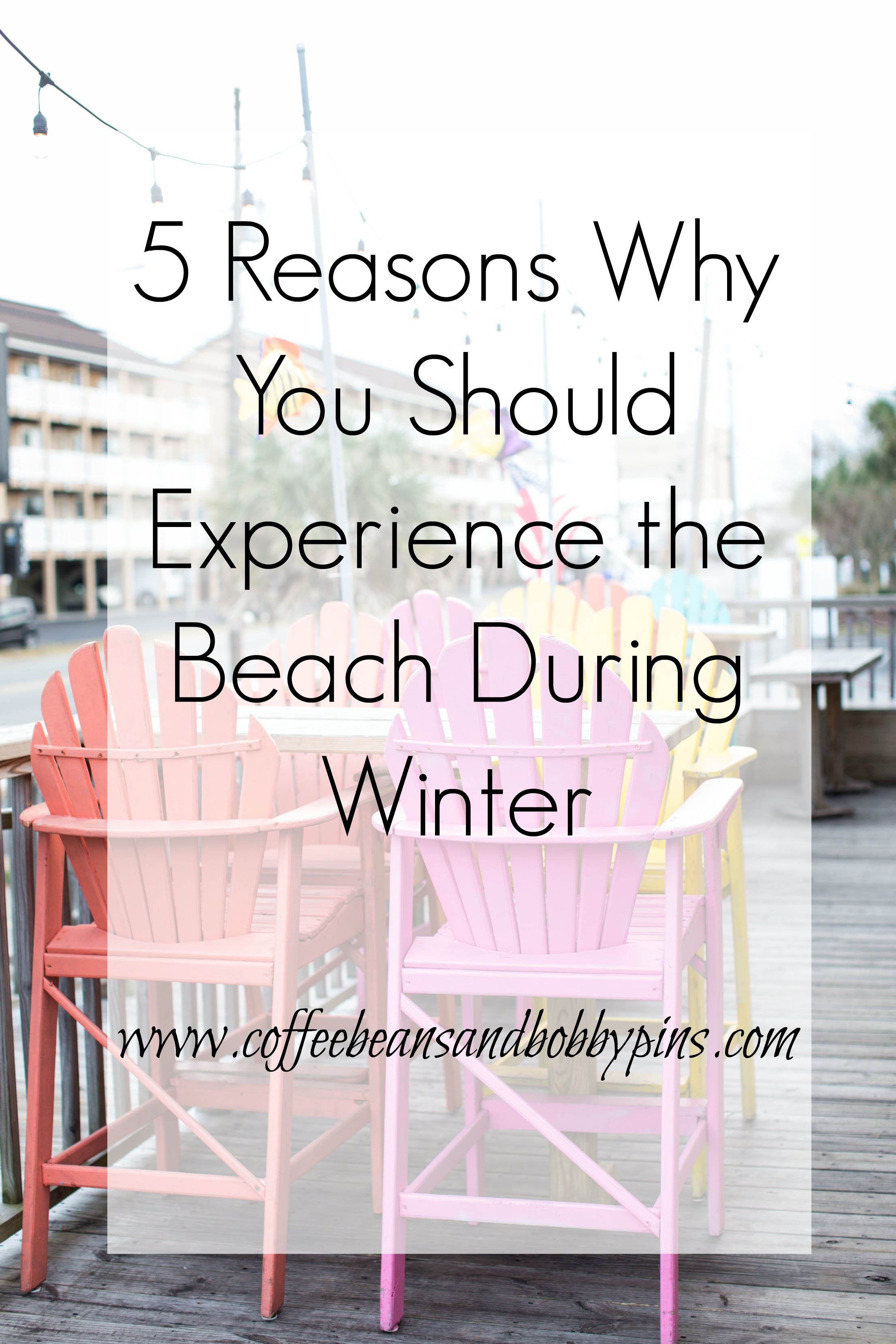 Have you been to the beach in winter? If so, what was your experience like? Did you love it/hate it? My only complaint was that no sun tans were made. 🙂
Happy Tuesday friends and if you're local, make sure to check out the Conchs, definitely great for a week/weekend stay (but maybe not long term, there is no closet and well, that made me sad! haha).
XX