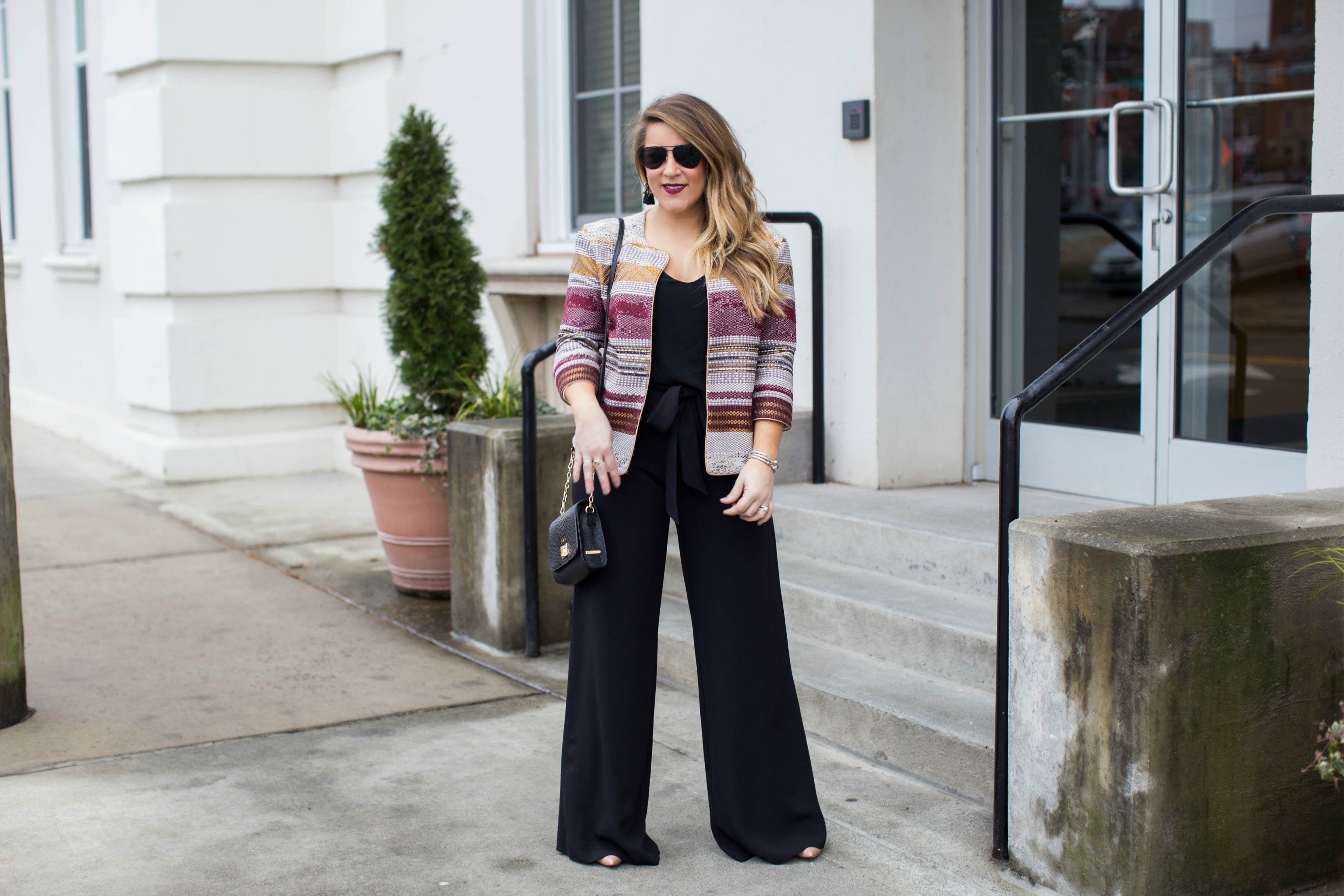 Jacket / Pants / Bag / Tank (my faves ever) / Bracelet 1, 2, 3 / Sunglasses / Similar Earrings
After the holidays, I put a comment on my Facebook page asking readers to let me know what they wanted to see more of and many of you said you wanted to see more work wear inspired looks. I TOTALLY get where y'all are coming from because I have to go to work each day too and you're so right, it's hard to look cute, let along get dolled up everyday just to sit at a desk and see no one! I have found in y experience that if I plan my work outfits ahead and actually put effort in, then I actually get more excited about work. Well, not "excited":), but it does give me a better attitude at the start of the day and it actually makes me sit up straighter, smile a little more, etc. Anyone else? It's not just work though, it's any situation. If you feel put together, you're going to be more confident throughout the day and don't we all want that? YES.
My answer to the work question always comes back to transitional items for me (i.e. blazers, great black pants both skinny and wide legged, blouses, etc). This blazer is one of my newest favorites and I know it will be accompanying me to the office and for cocktails this spring (it's also currently on sale!). I love anything that can serve a dual purpose because let's be real, I don't want want to have a "work" wardrobe and then a "real" one, I want to have one and actually like what's in it! Which speaking of, I've been putting of cleaning my closet, oy.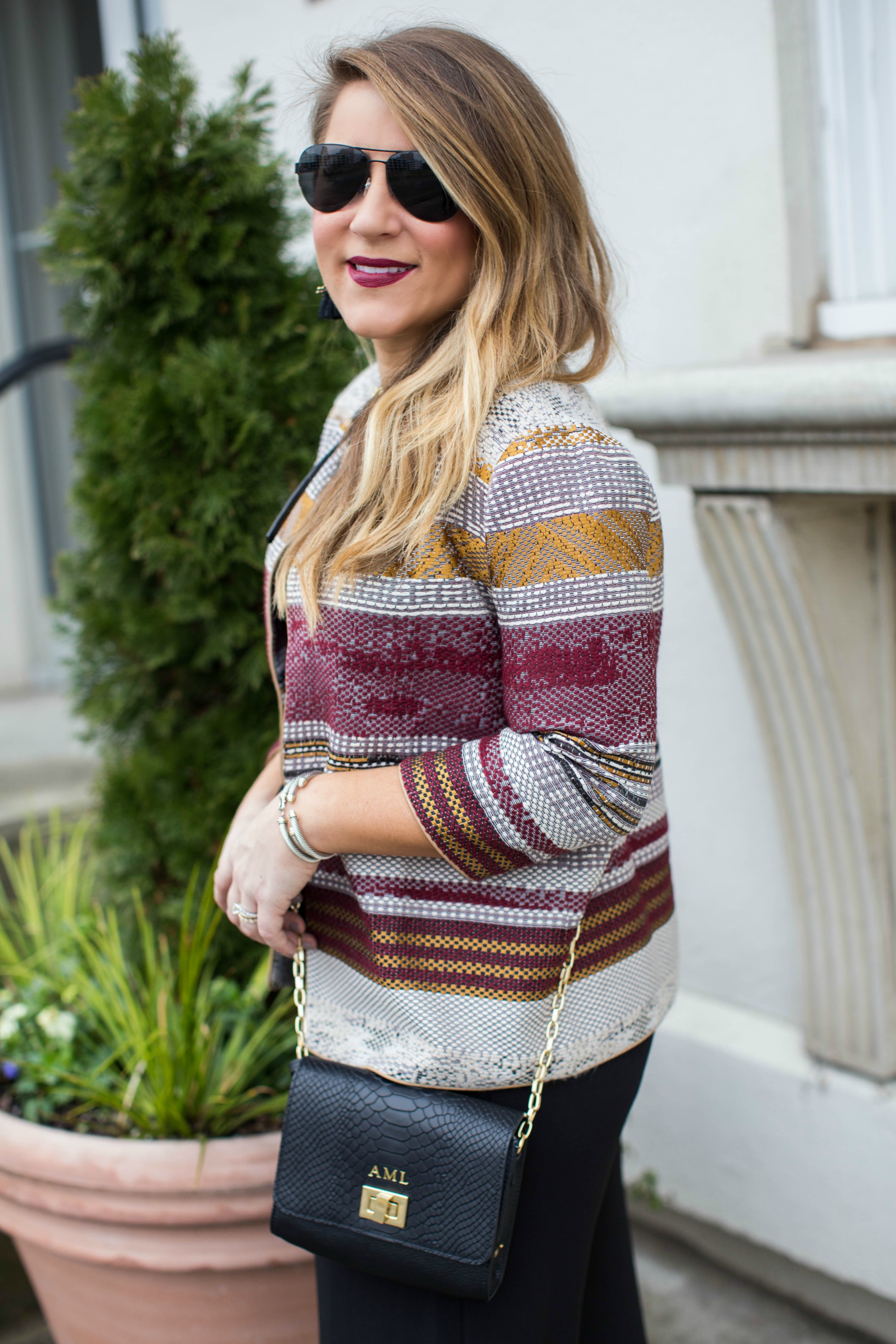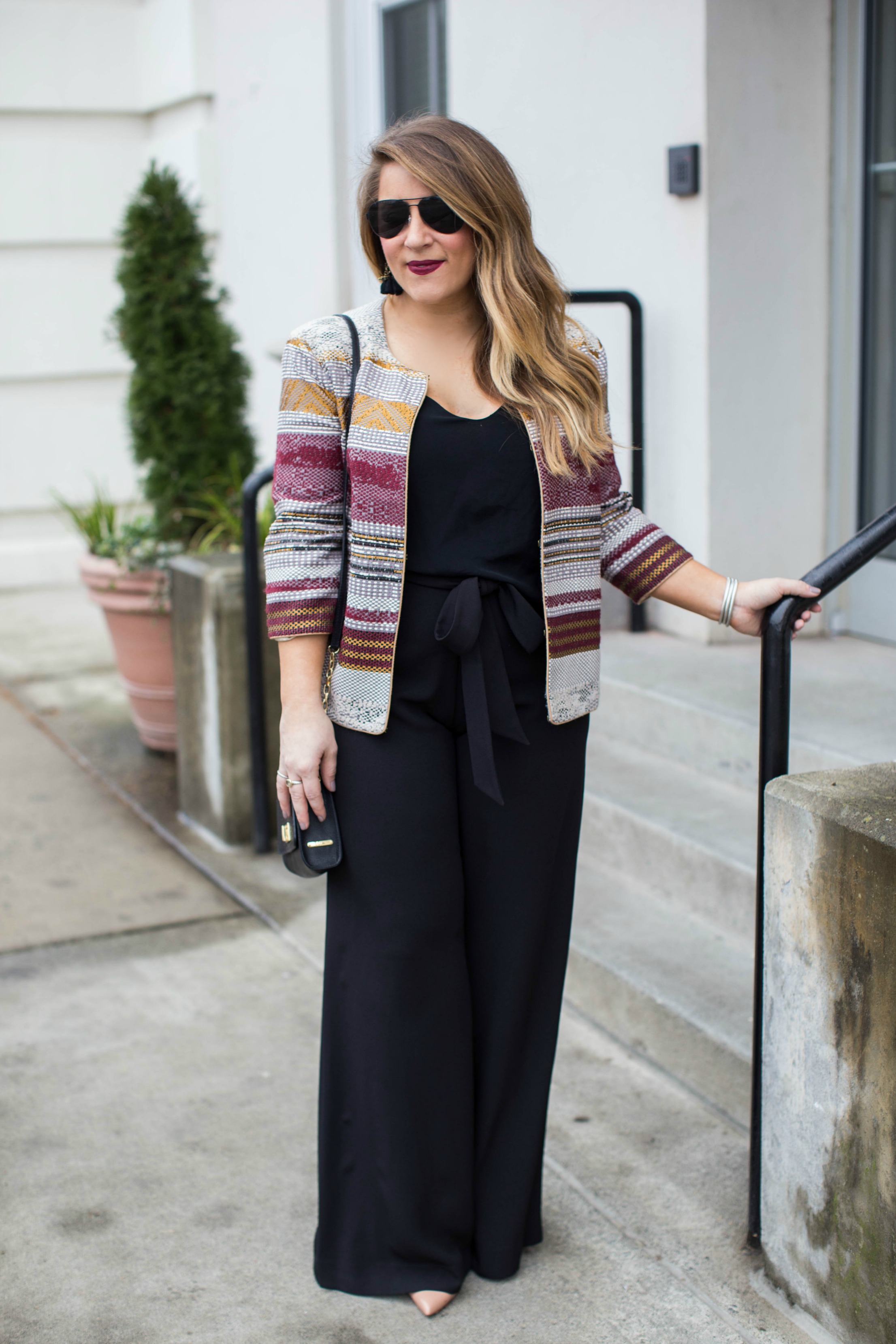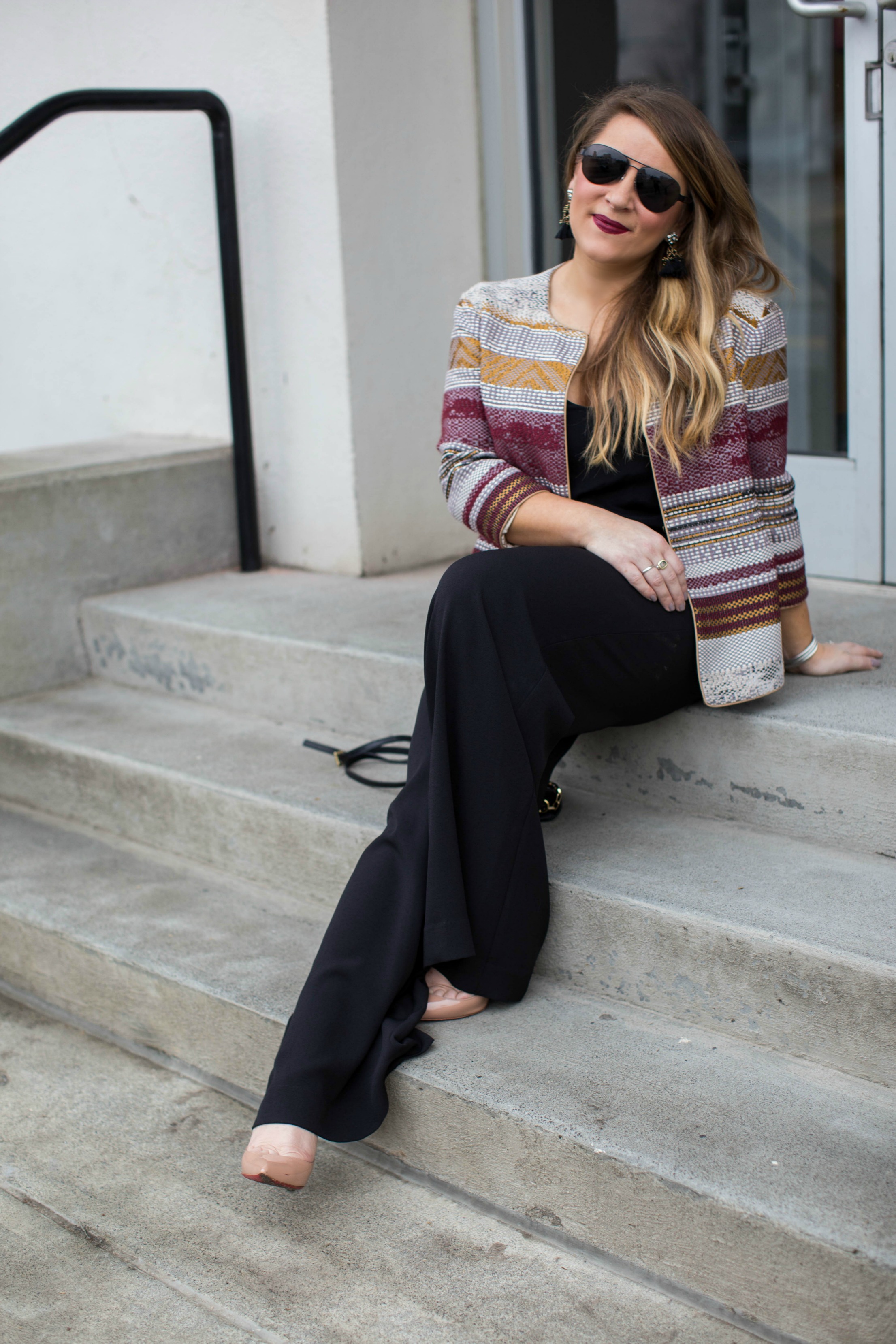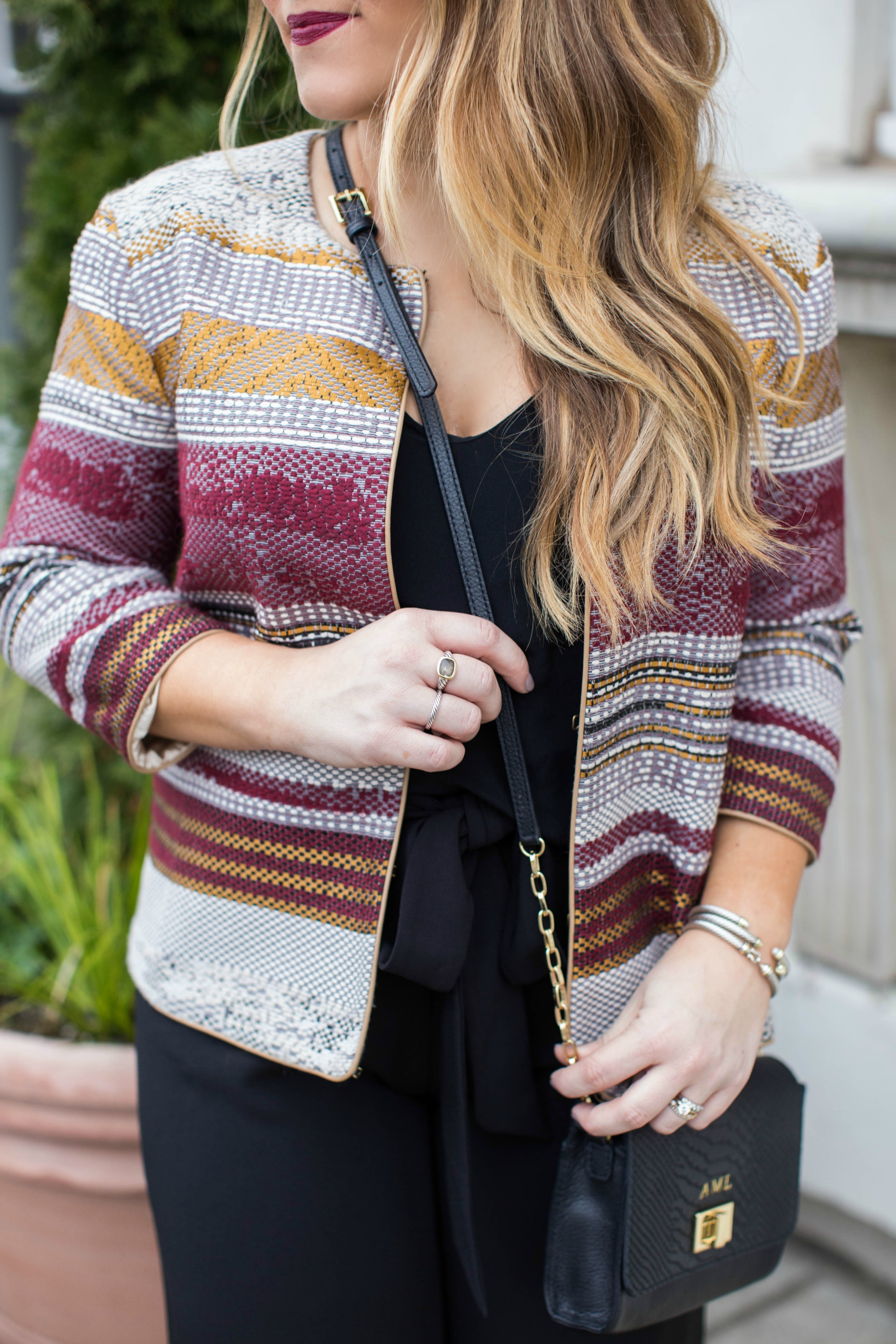 I'm slowly mustering up the courage to attack my close this weekend….everyone wish me luck in advance!
Happy Hump Day, cheers to mid week friends!
XX