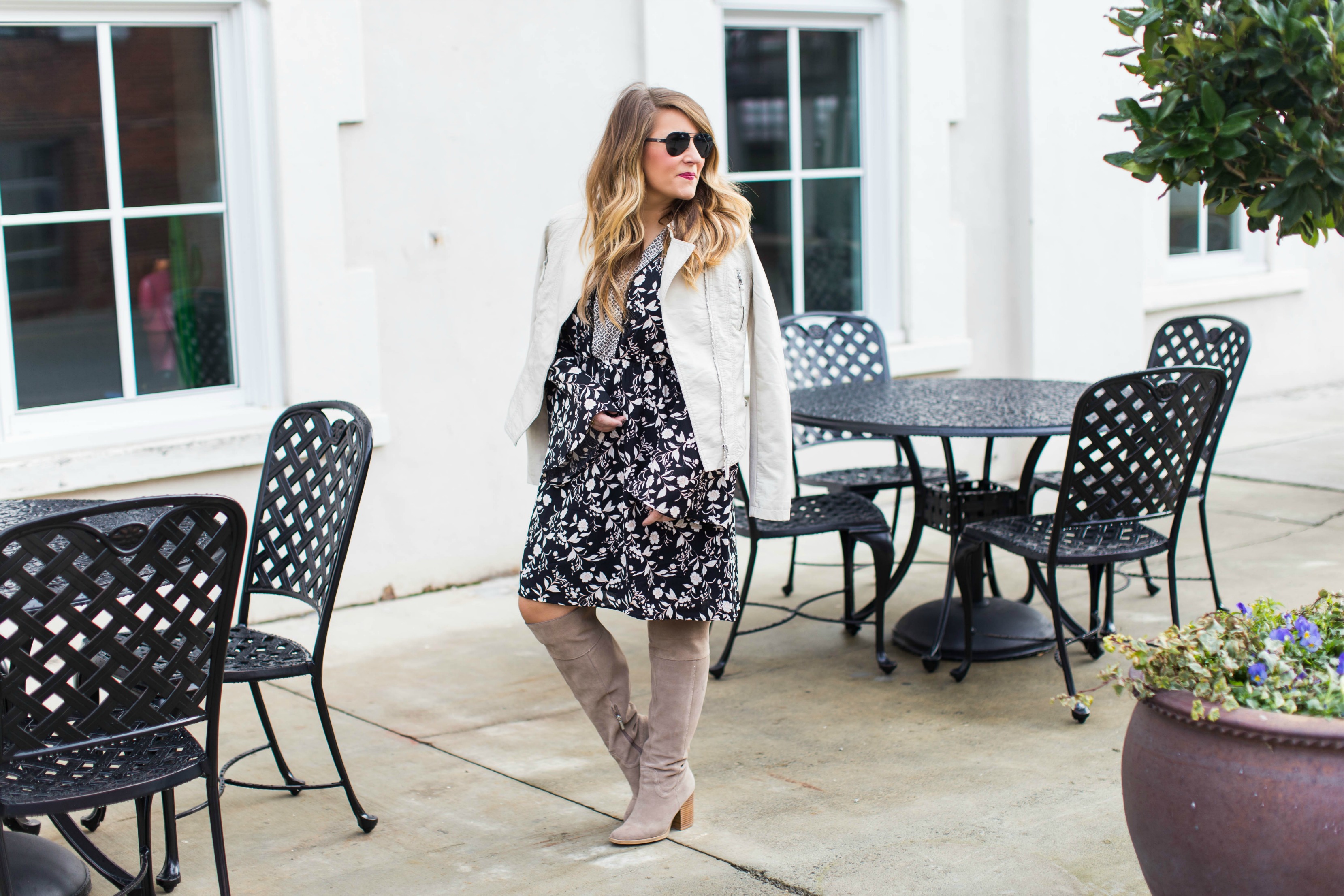 Outfit 2: Top / Dress / Shoes / Bag / Belt / Blouse (similar)
I'm excited for today's post for two reasons. #1. It's more work-wear for y'all (which has come highly requested) and #2. I'm showing all the types of workwear clothing ya need (minus work from home, because in that case, why would you ever leave your PJs?).  Ive partnered up with Maurices today to show you an example of a casual, business casual and corporate office workwear clothing, all of which I wear to my "day" job depending on the day. I work in a HQ Corporate office, but due to lack of dress code, sometimes anything goes. Typically on casual Friday, I'll bust out some appropriate boots, heels, or sneaker type shoes and of course, jeans or very casual dresses. I love this bell sleeved one from Maurices. It's perfectly "Casual Friday" office appropriate with this jacket, or even without it in a more "hip" office setting. However, when I have important meetings with clients, VPs or the CEO though, I ALWAYS reach for something more "corporate" even if it is Casual Friday. One time I strolled in in jeans and later got a meeting invite with the CEO. That said, even when I do dress casually, I always try to be put together, you just never know! (Thats my PSA for the day)
I know it's easy to get so caught up in workwear clothing and making it feel fresh. I struggle too, but layering is key! In the summer, I'll easily wear this dress with a black blazer, but during fall and winter, I pair so many different tops, tights, etc. under it to keep it feeling fresh. Accessories like belts and jewelry are also essential, and well shoes, #duh.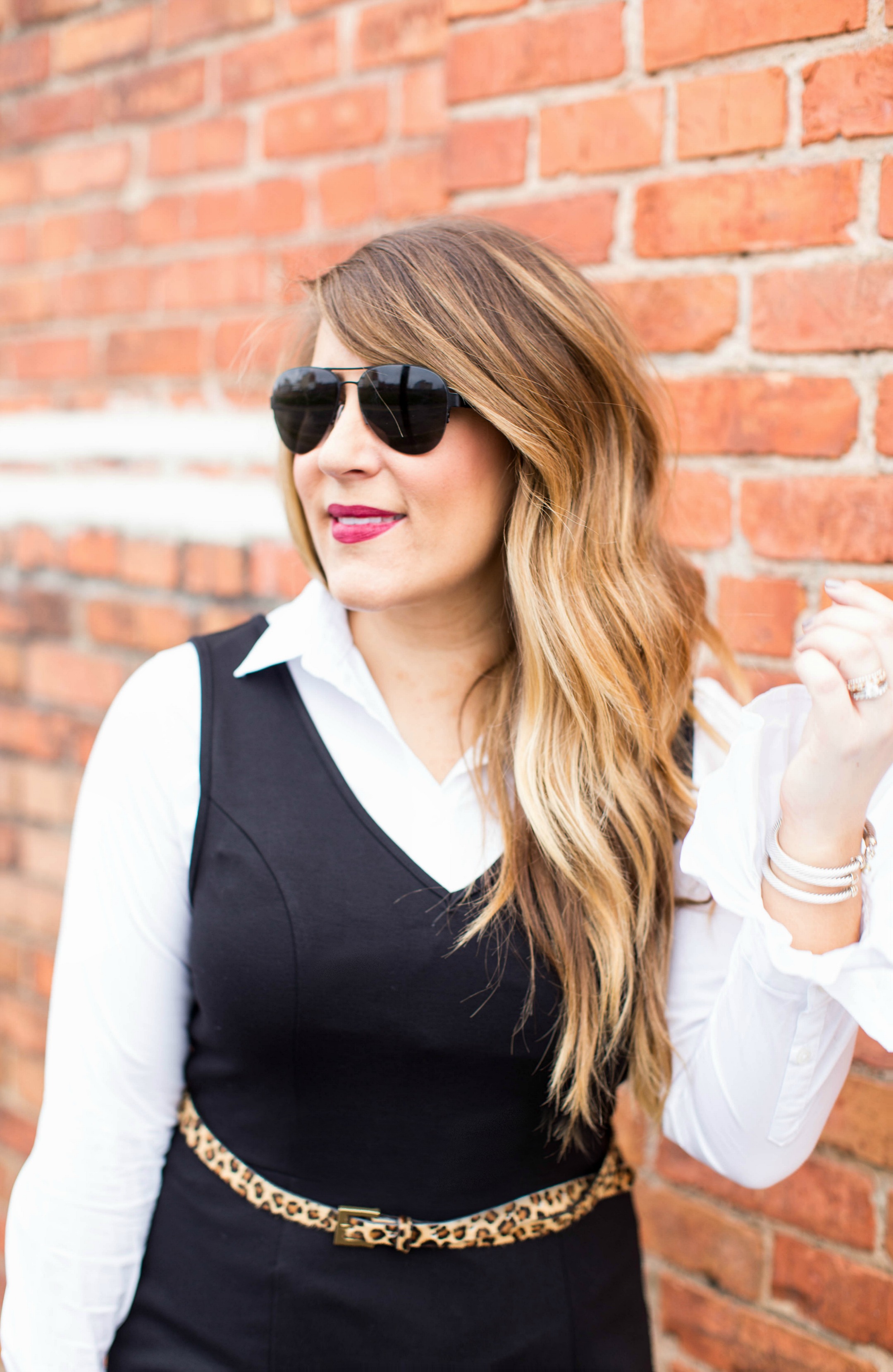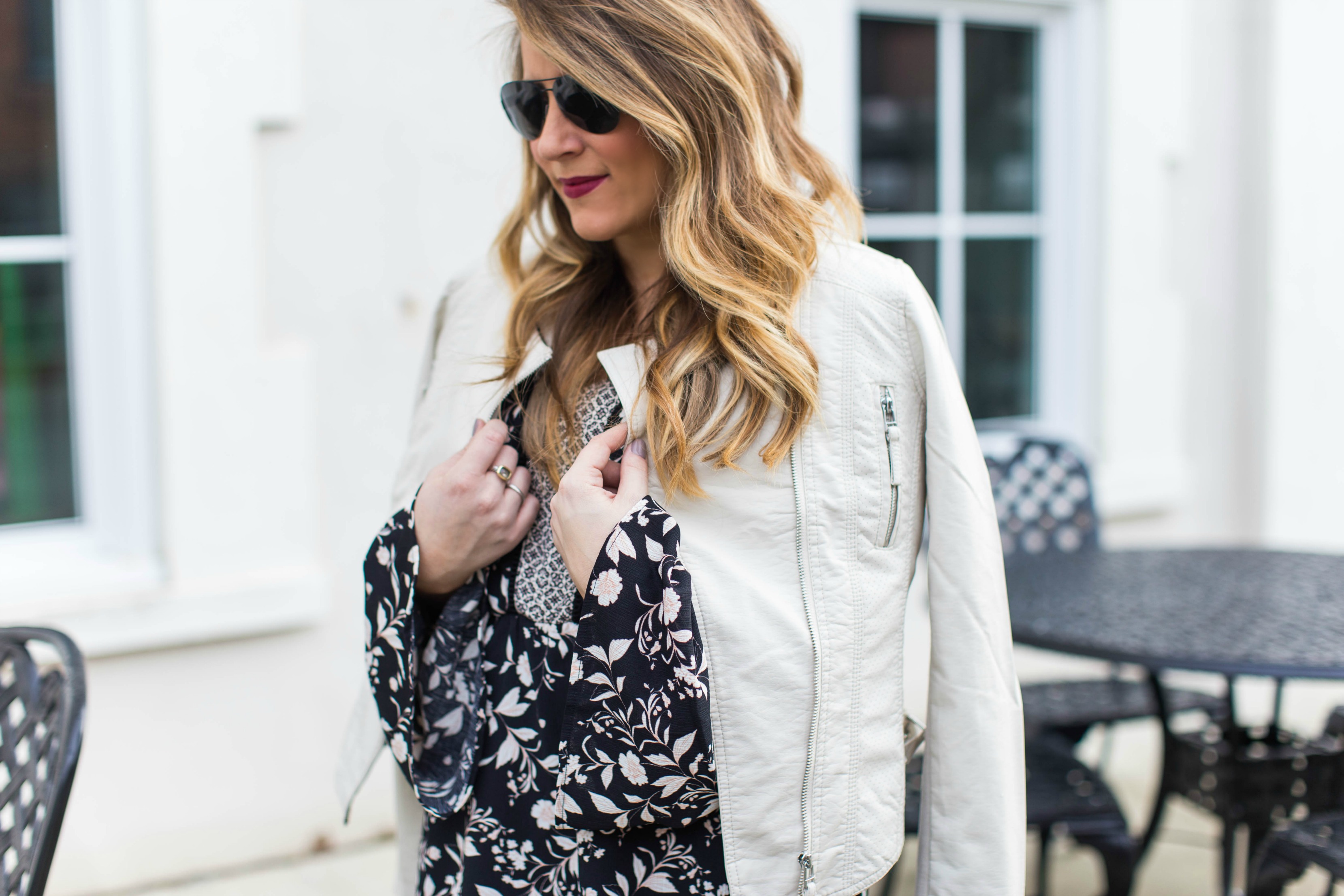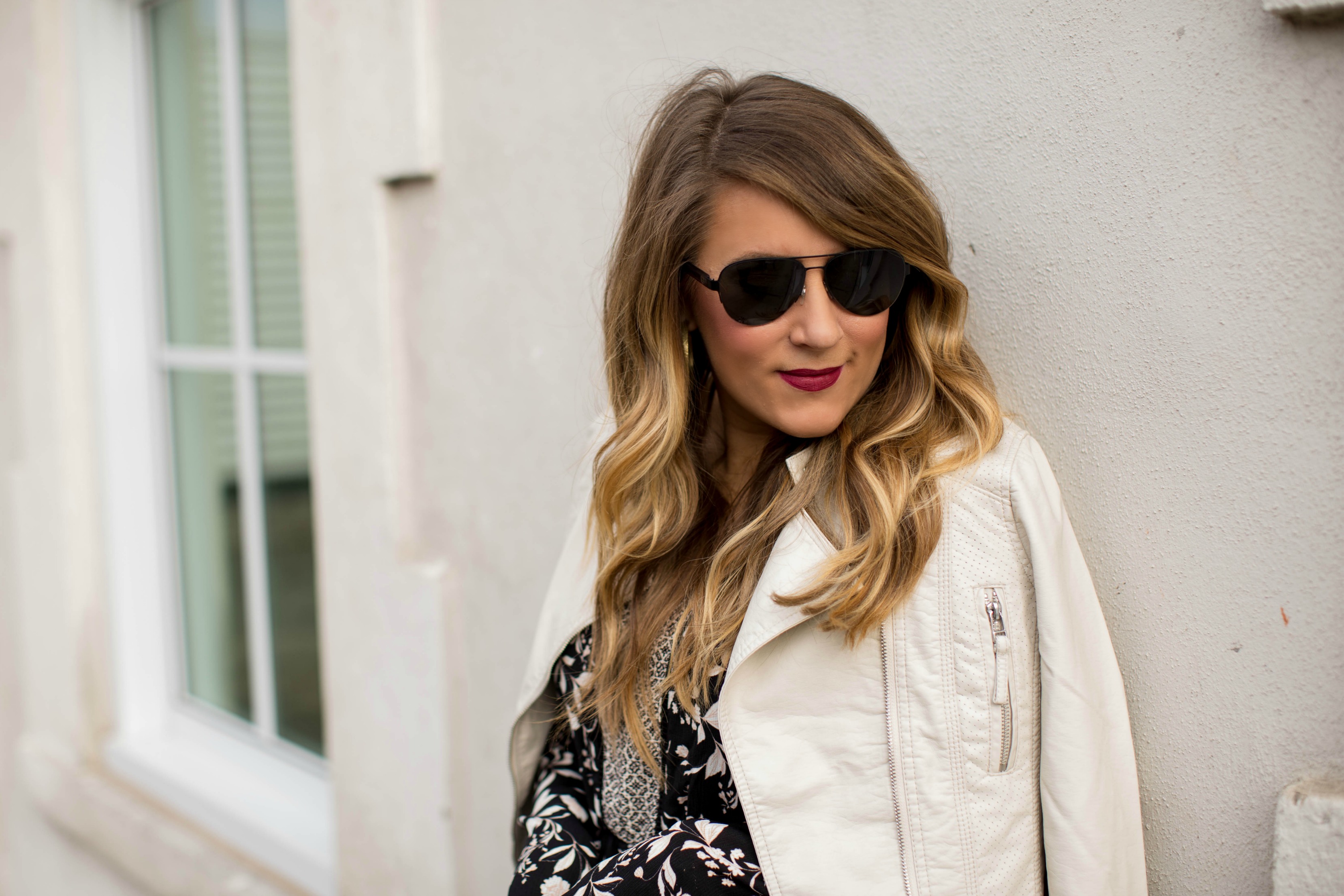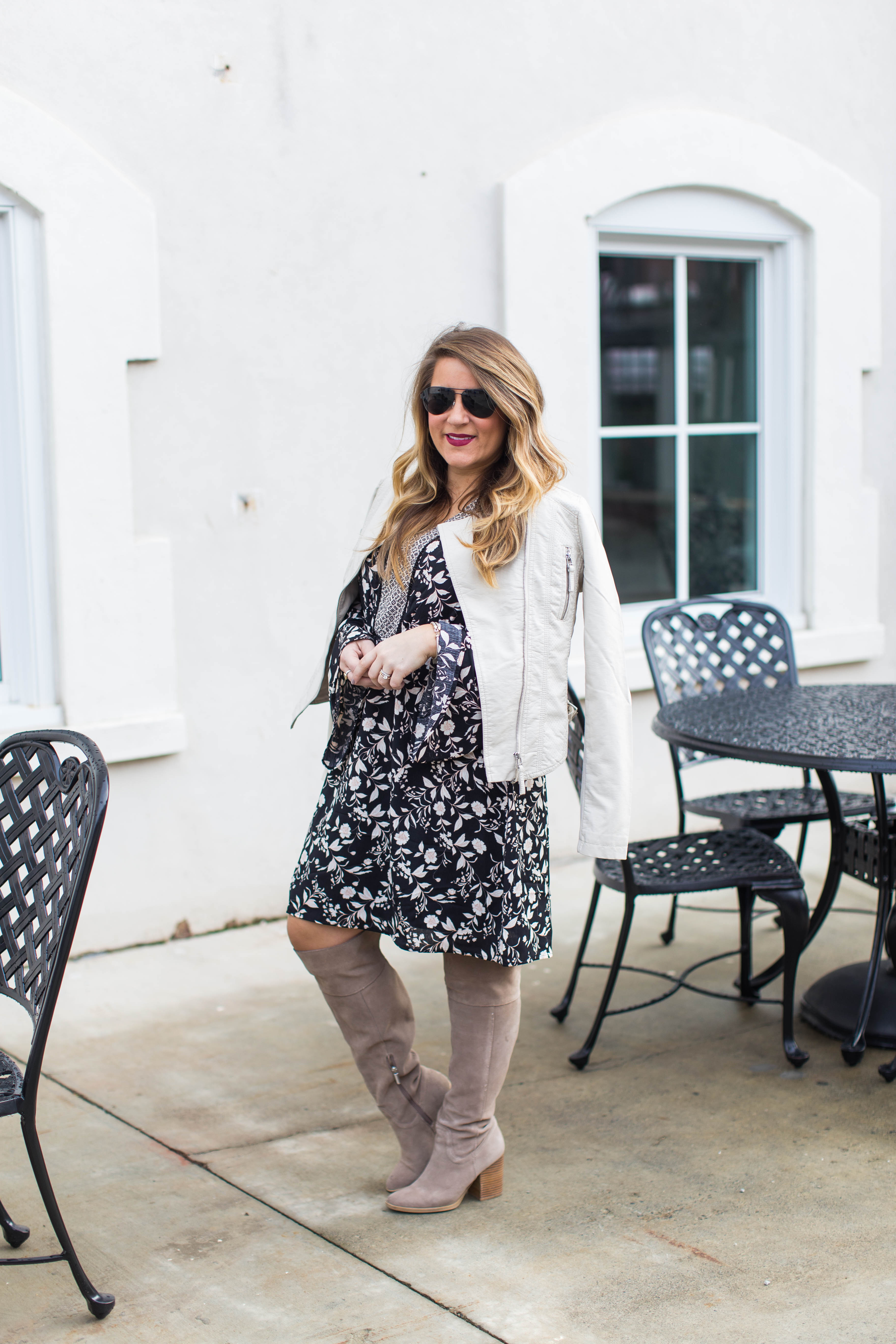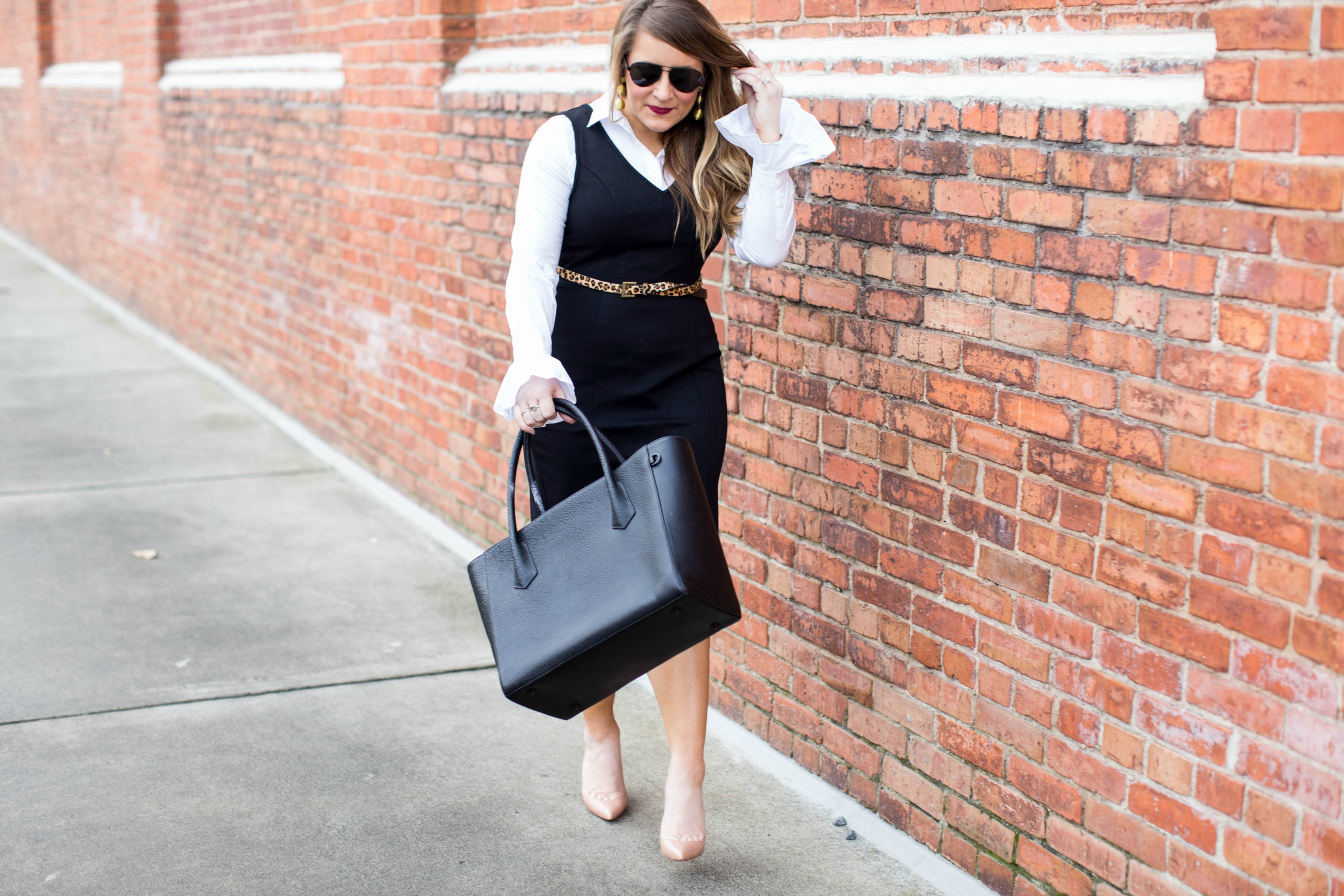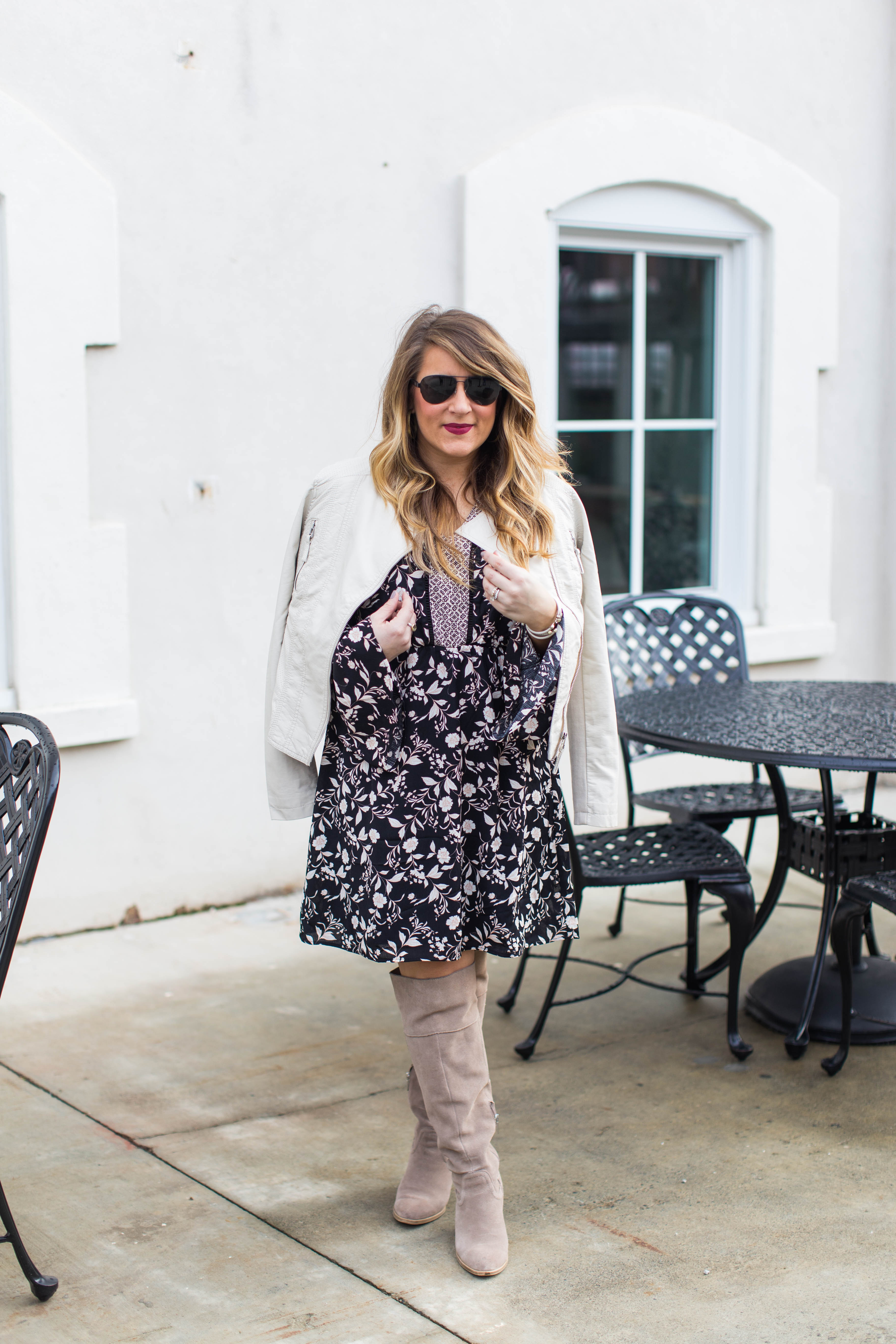 If you want to see what I wear on days I don't have meetings, but want my coworkers to think I have my life together, head over to Maurices blog to check out my guest post where you'll also find some additional workwear clothing tips for your type of office! Hint, it may include a blazer and stripes. 🙂
Have a great day friends, whether you're in the office, in your PJs, or just waking up…make it a good one!
XX