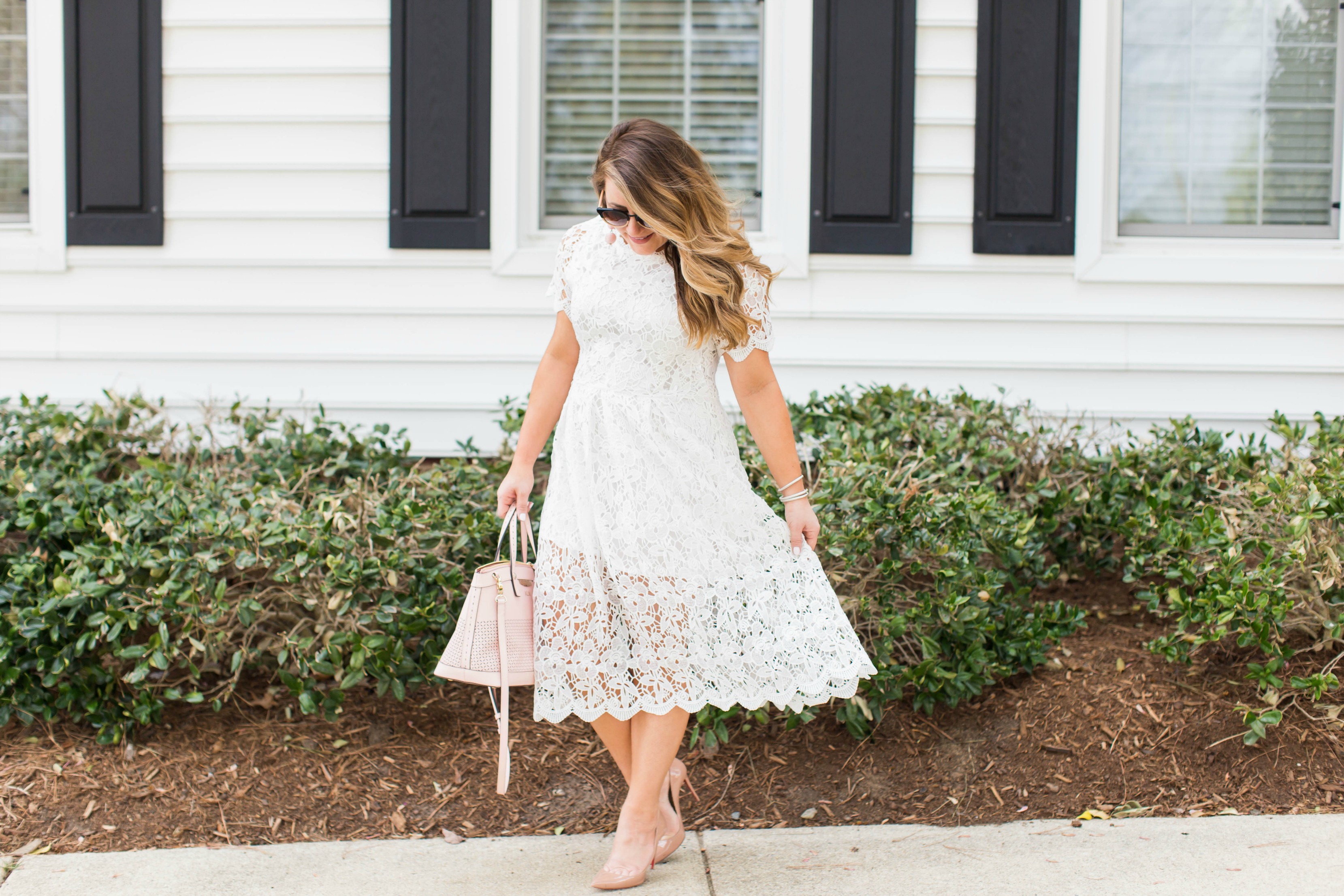 Today marks the big 3-0. I'd like to think I woke up richer, wiser, more accomplished and prettier, but the truth is, I didn't. I woke up the same way I do every day, just a little bit older. 🙂 I feel like 30 should feel so different, like I should finally feel like I have it all figured out, but the truth is I don't. Maybe that's what the next decade will bring and at this time in ten years I'll be discussing what I learned in my 30s instead of my 20s.
As adults, or humans for that matter, we're always a work in progress. We learn every day, make mistakes, grow from them and then start over. But there are some things I learned in my 20s (some things I've now mastered, and some I'm still working on) that I thought it would be fun to share with you 30 things to learn in your 20s.
Use sunscreen. Remember this song? It was cool when I was in high school and it's so true. Wear sunscreen. Nothing will age you more than the sun (not to mention cancer risks) and thanks to great sunless tanners, you can get a great glow without the wrinkle (I love this). Also, get some skin care products and actually use them.
It's okay to say no and not give a reason. One I'm constantly working on, but never feel like you have to give a reason to someone for not doing something/going somewhere. You're an adult and its okay not to say yes to everything.
It's also okay to say "yes" more. Sure, I need to do a number of things any given day, but sometimes just saying "yes" to something and being carefree is also much needed. It's all about balance, but never feel the need to explain yourself.
Be you, not who they want you to be. No one is better at being you, than you.
Don't worry about people that don't like you. For every person who doesn't, there are so many people that think you're amazing.
Know when to talk and when to listen. You should be listening 70% of the time, it makes you a good person and a good friend.
Never go to bed with makeup on. Zits at 30, no thank you, also refer to #1 (it also ages you).
Communication is the best gift you can have with those you love. It's a bridge-way for so many things: solved problems, laughter, long distances, etc.
Get rid of toxic friends. They should bring you up, not put you down. It's better to have 4 quarters than 100 pennies just like 4 great friends are better than a bunch of asshole ones.
Its okay to disagree with people, just remember to be polite while doing it.
Wine > vodka. It's also okay to splurge every now and then on a nice bottle.

Only buy things you love. It will save you so much money and space.
It's okay to cry, sometimes even ugly cry. Don't apologize for it, you're human.

Drink half of your body weight in ounces of water daily.
Find a good tailor and use him or her. Having your clothes fit correctly means you'll look great and feel great.

Exercise is free therapy, but it's okay to pay for therapy too.

Judge less and TRY not to succumb to gossip or rumors. It's hard, but try.

Call your parents, not every day, but at least once a week. And don't forget your dad, he likes phone calls too.

Take time to unplug. Relax, put the phone down and just breathe.

Don't hold grudges. Forgiveness may take time, but try.
Stop splurging on trends and invest in the classics. Great jeans, nude pumps, a white v-neck tee and a black blazer are my staples.

Experiences over things. You'll only keep the things for awhile, but the memories last forever.

It's okay to want something and then change your mind. You're human, cut yourself some slack.
Take time for yourself, but don't be selfish.

Stop comparing yourself. Comparison is the thief of joy. Someone is always doing better than you and someone is always doing worse.
The only hangover cure is not getting drunk to begin with.

The days are long, but the years are short. Love, pray and laugh as much as possible.
Have one amazing thing you know how to cook. It will be your go-to for life.
Tell people important to you that you love them. As much as possible.

Be nice. It's more rewarding and fulfilling than you can imagine.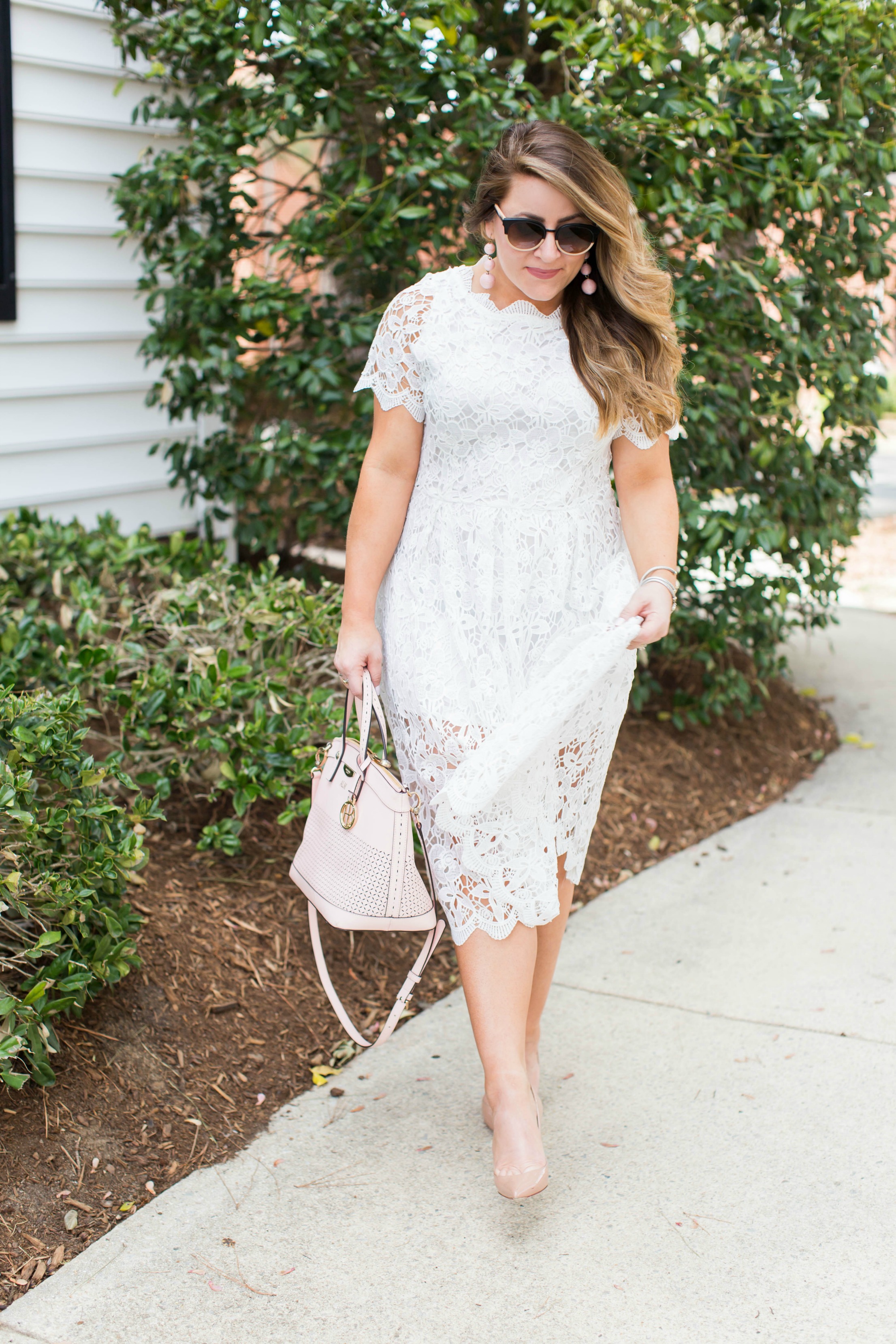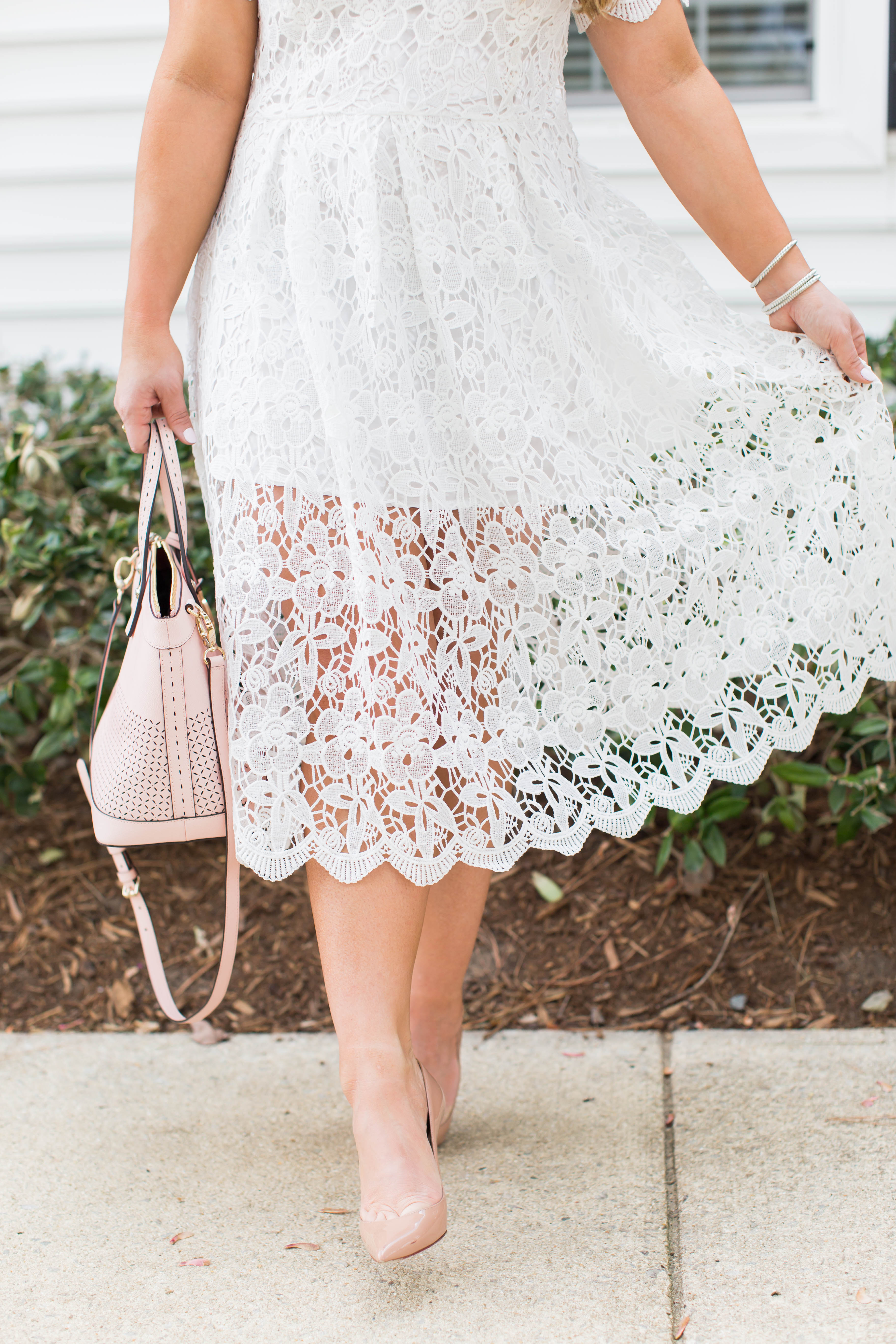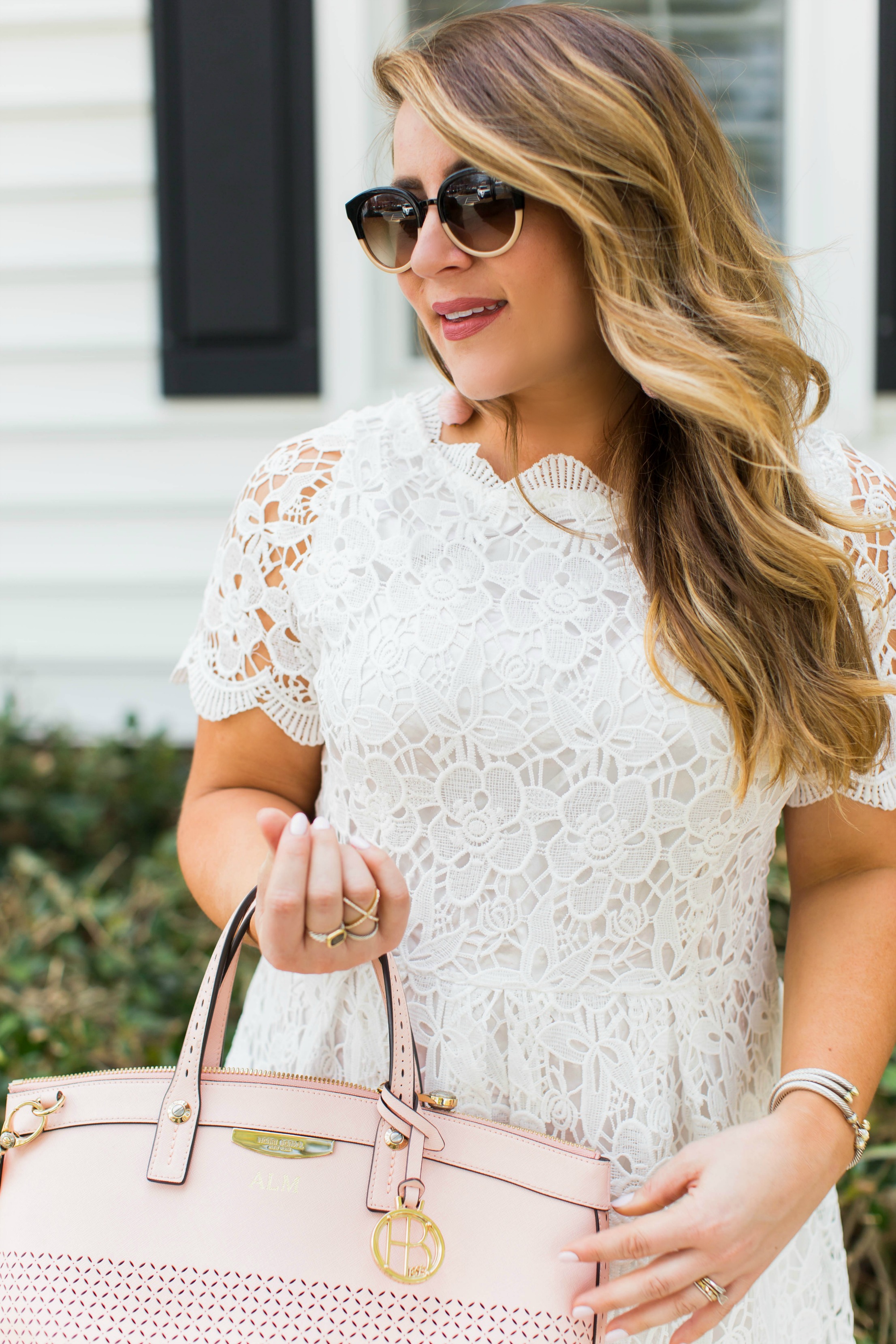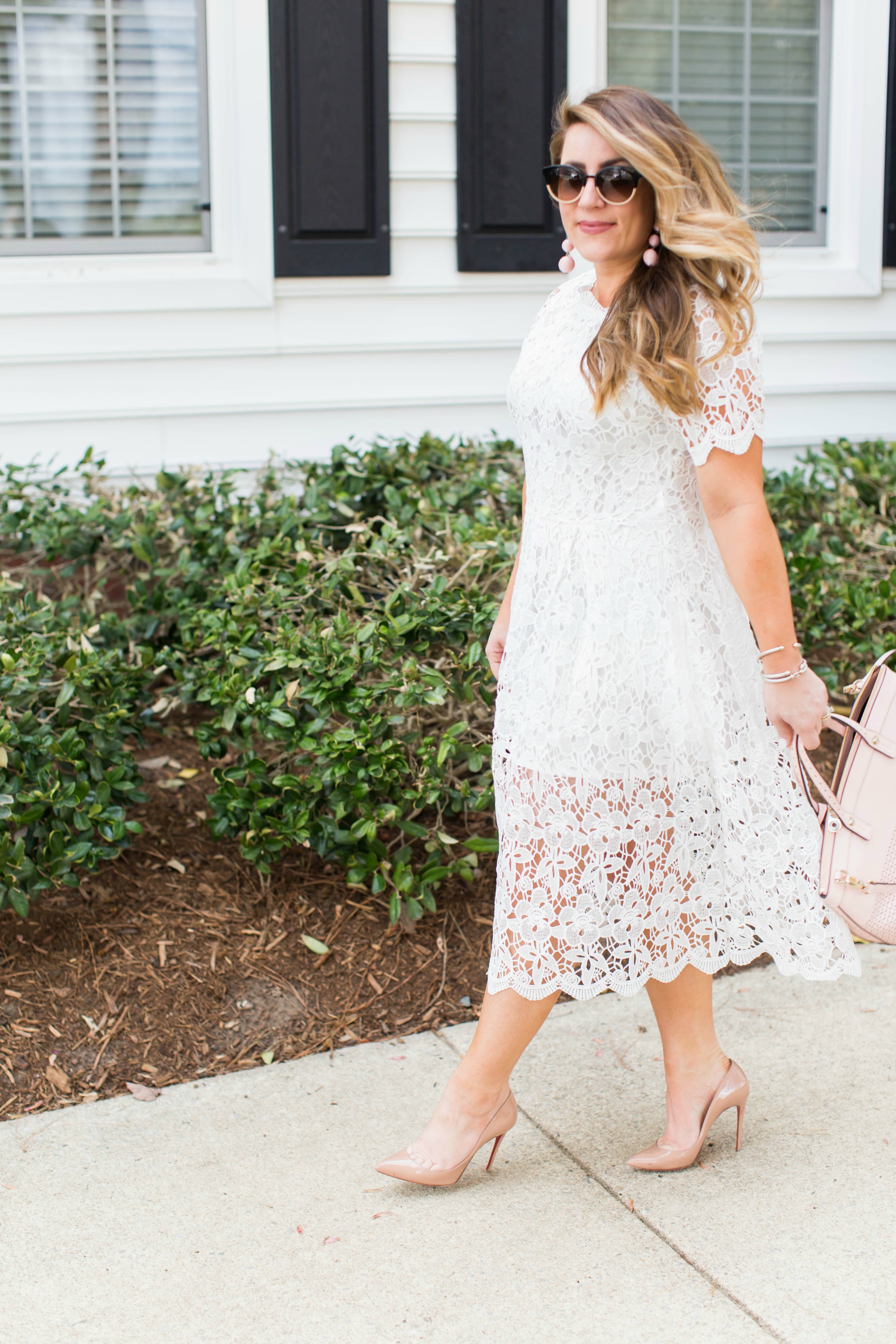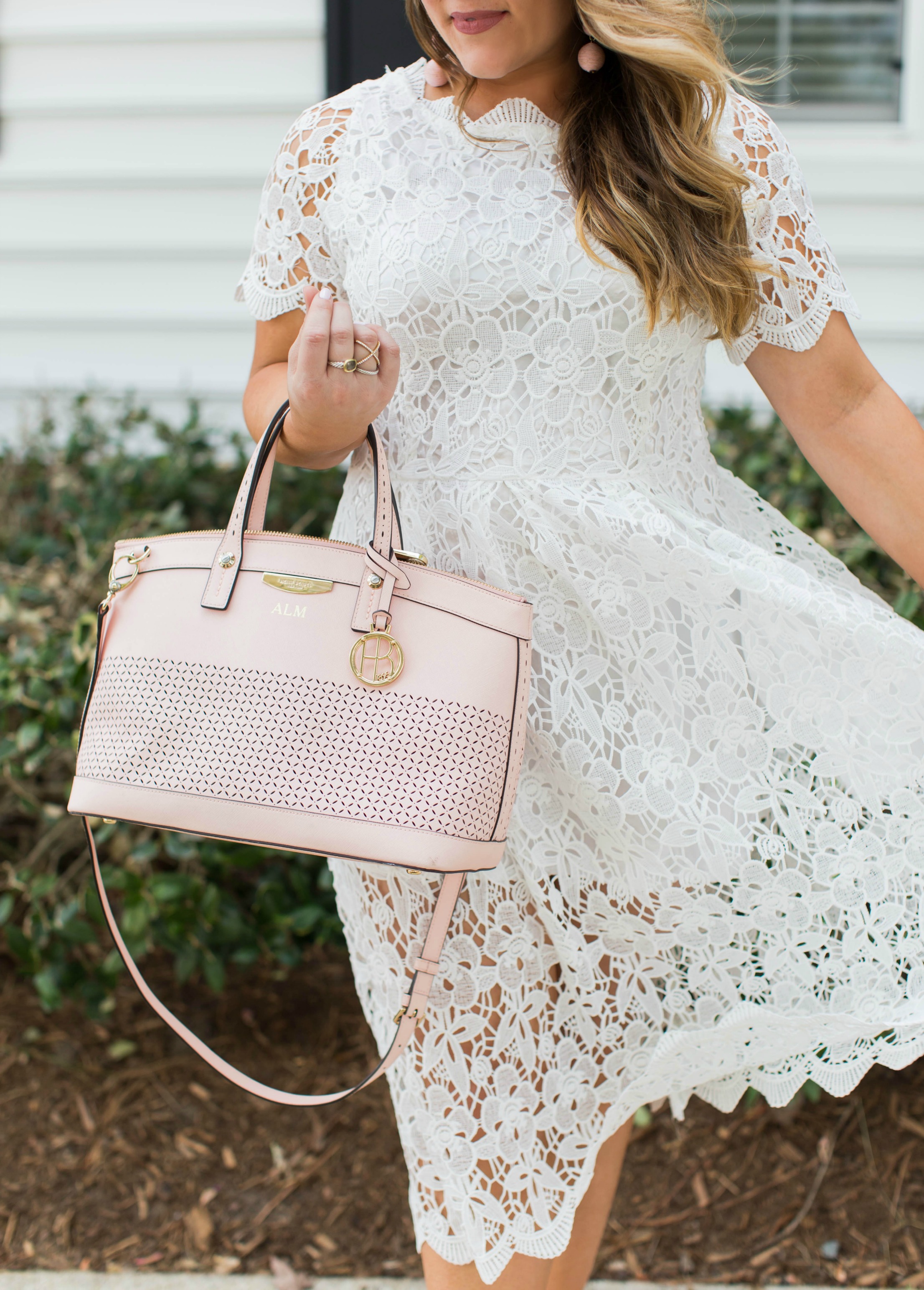 Dress / Bag (similar here and here) / Heels / Bracelets / Sunglasses / Earrings
Those are just some things I'm working on daily. Life is always a work in progress. Have a great day friends and thank you for making this blog something I am proud of each and every day, each and every year.
XX