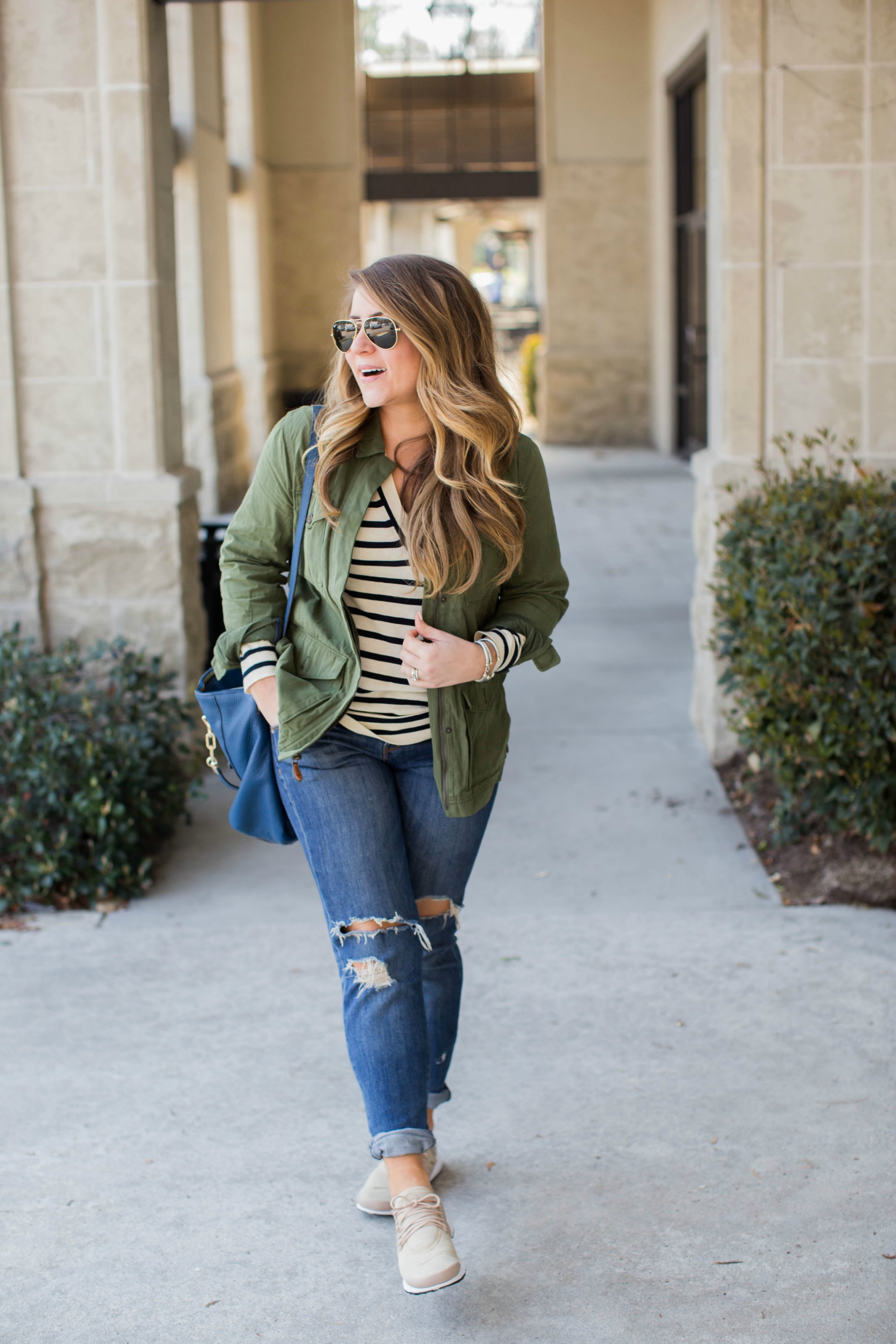 Jacket / Shoes / Jeans / Rings / Bracelets / Sunglasses / Bag / Sweater (been wearing non stop)
Good gosh, Miss Molly it's been a week. Our washing machine broke, then the alarm system went haywire and it's cold. How is it not Friday yet? Bless. Aaron's not off this weekend, so it's not like I want it to be here for that, but I would like to take a breather on the couch for a few minutes before something else breaks! 🙂 I'm planning an all employee meeting at work, so of course things have been crazy there too, so I just want to lay, get some things checked off the to-do list and maybe even open a bottle of vino for enjoyment. Do you have anything you're looking forward to?
I've pictured these gym shoes here and here recently and I love them surprisingly. Because I have big legs, gym shoes and other types of sneakers aren't the most flattering on my frame, but let's be honest, they are a necessity. These may do nothing for my legs/thicker body, but heck, they are comfortable and I love pairing them with my boyfriends jeans for a day of errands or casual hangout. I'm thankful that sneakers are so big this year so I don't look like an idiot. I remember when we used to go to Kings Island (amusement park) when I was younger and my mom always made us wear gym shoes so we wouldn't complain about our feet. We used to butt heads about this, because I've never really been a fan. I always wanted to wear sandals, but now I can say, "mom you were right." Sneakers are best and now this pair comes in olive green and I'm all insert heart eyes emoji because now I want them too. 🙂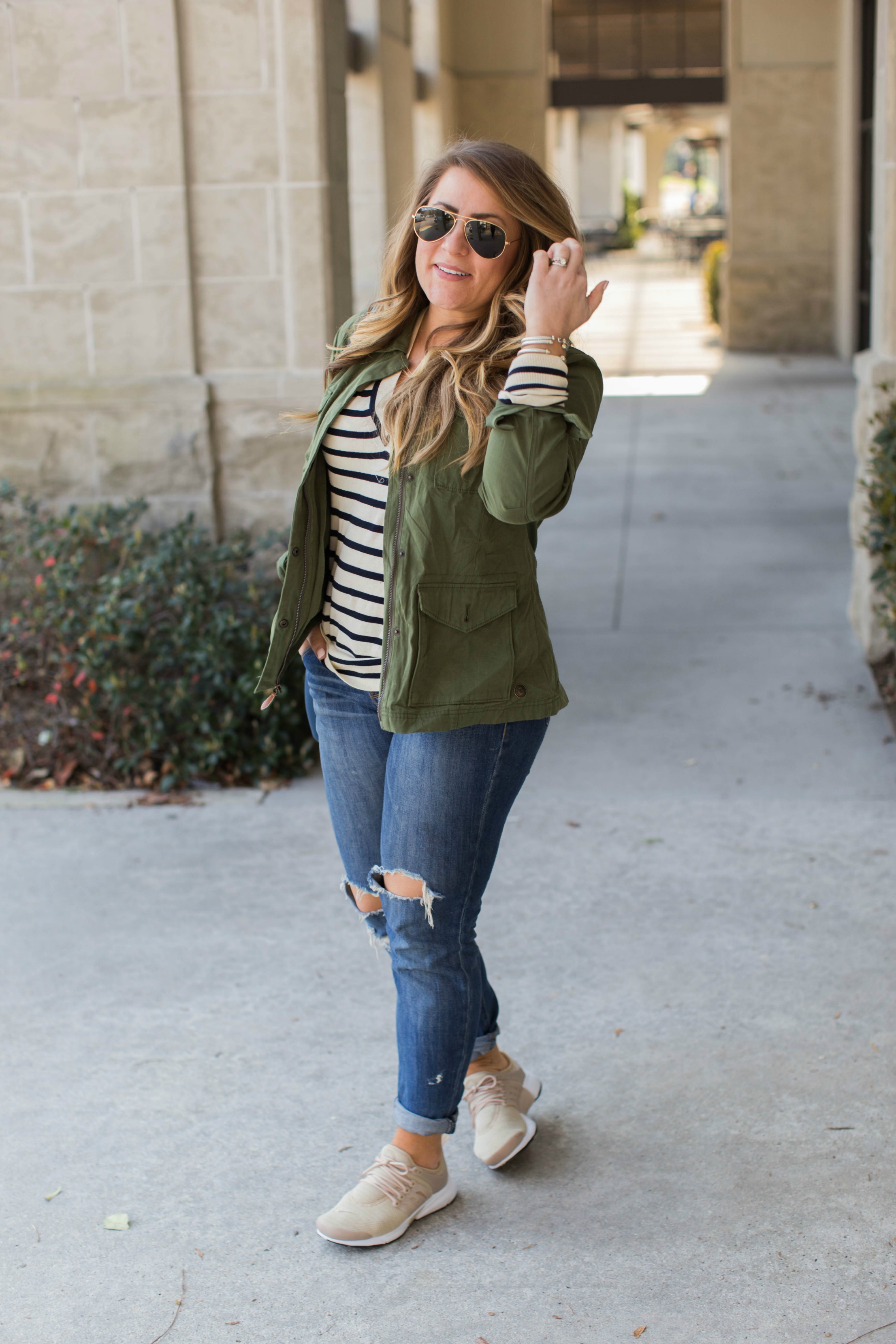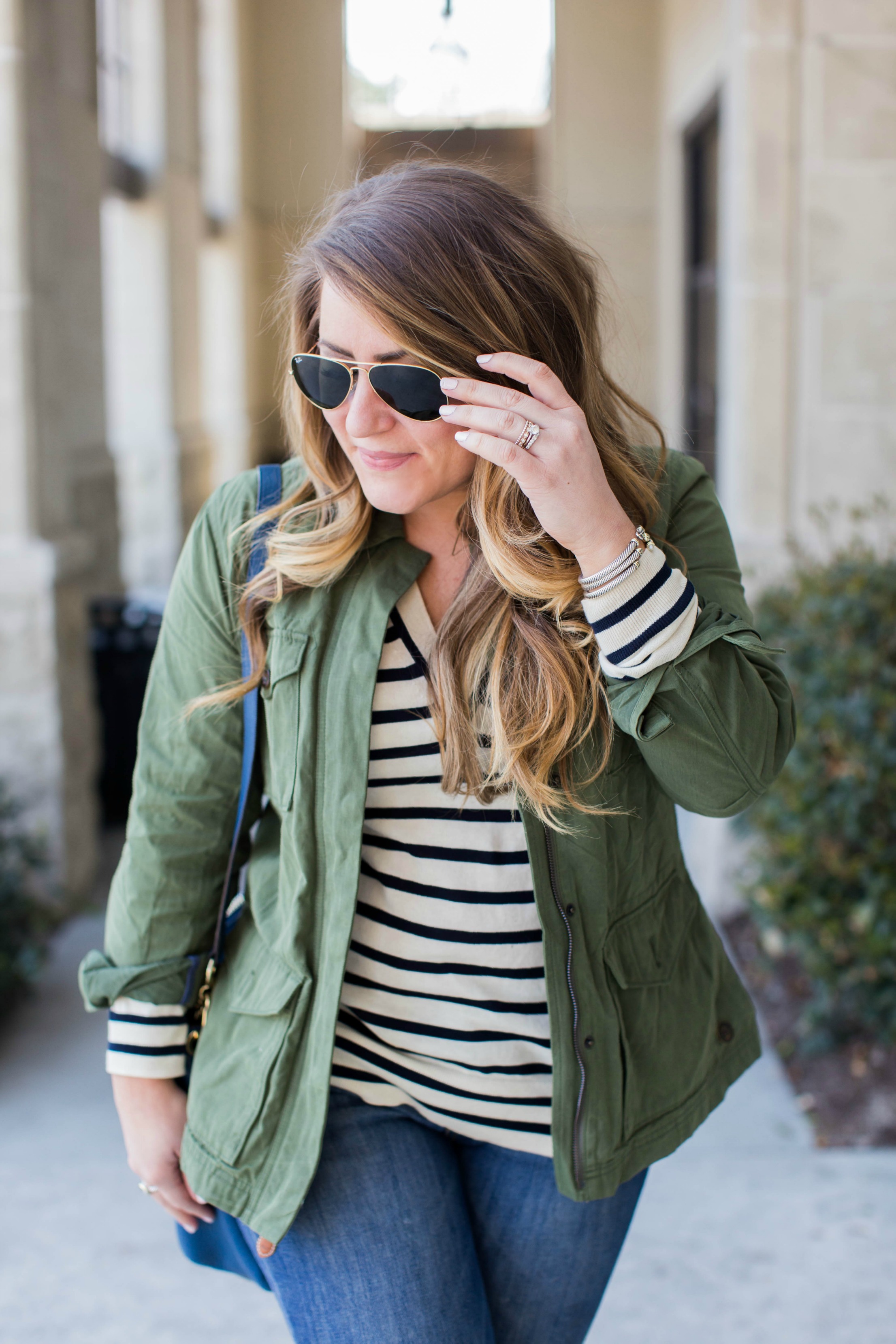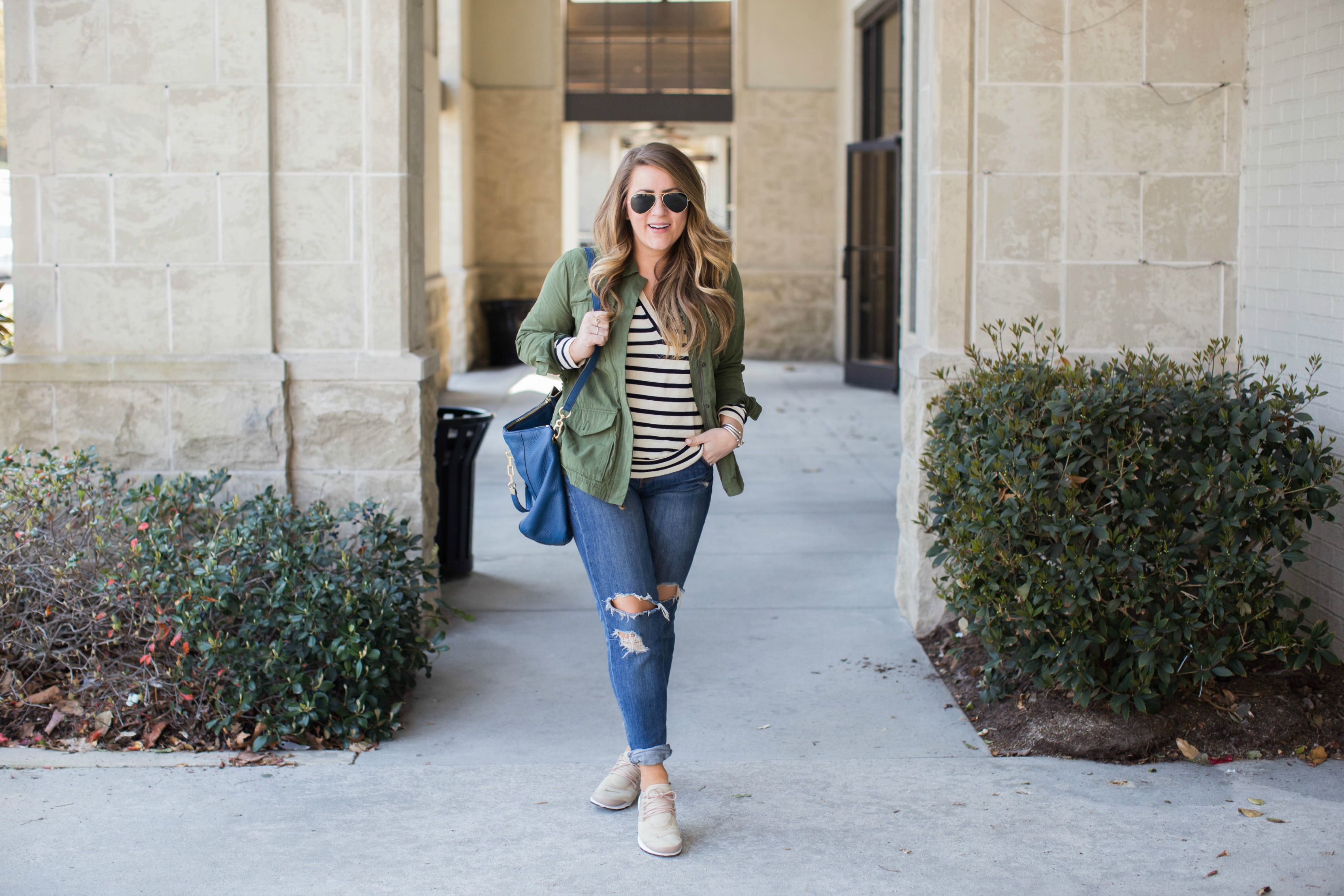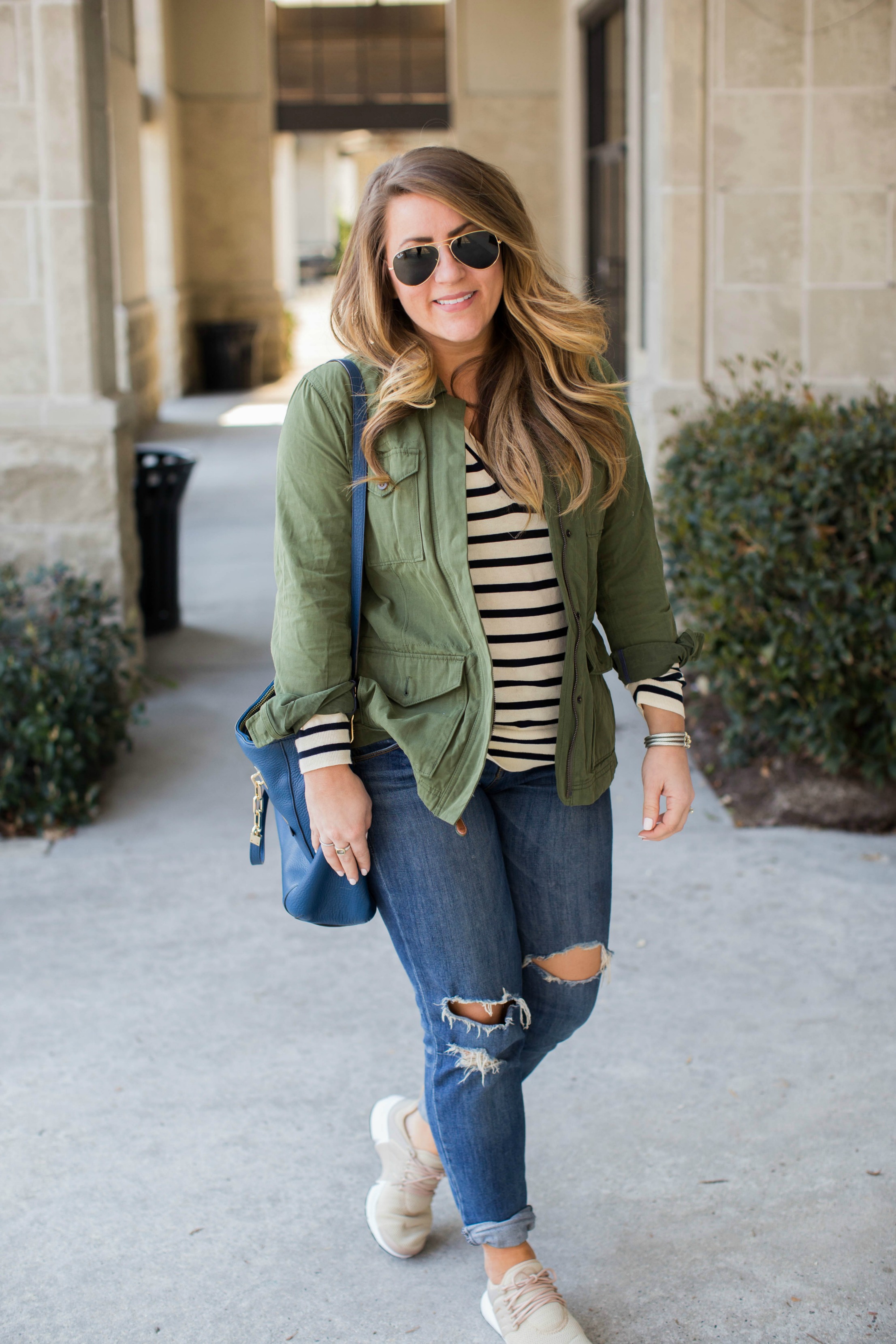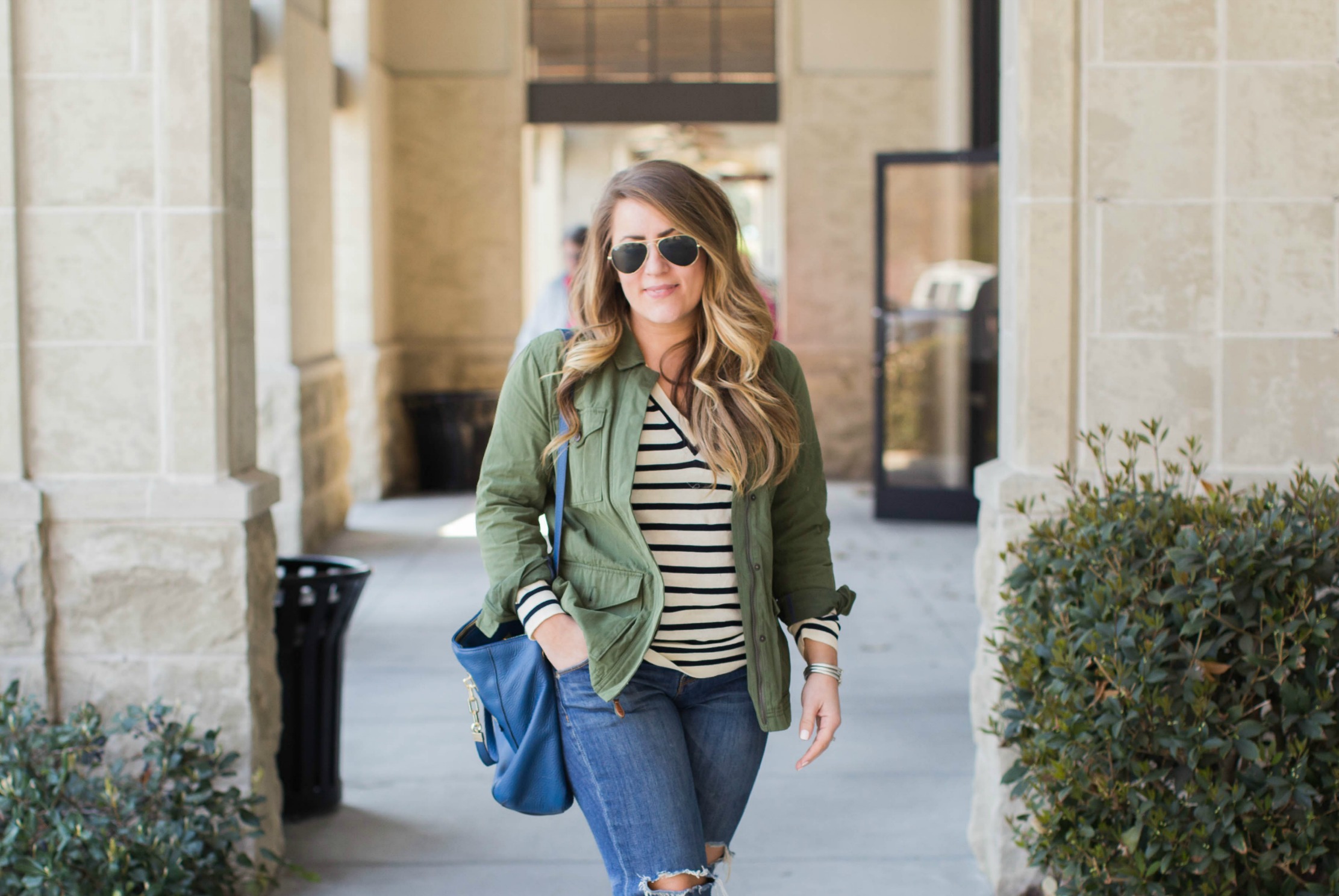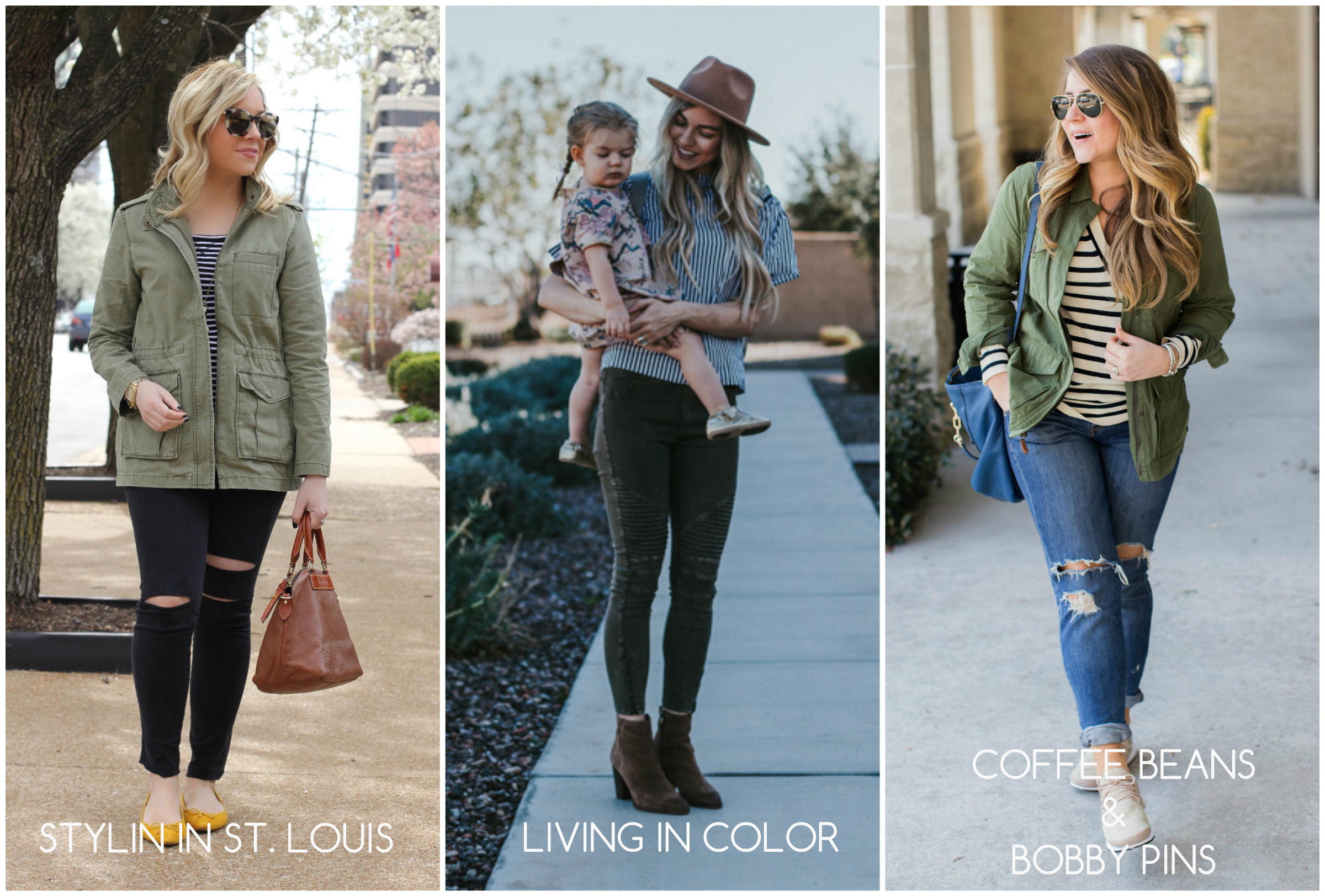 I'm linking up with Living in Color and Stylin in St. Louis today and we'd love for you to join. These ladies are just the sweetest and I just love their blogs! Make sure to insert your link below!

<!— end InLinkz script –>
Have a great day babes!