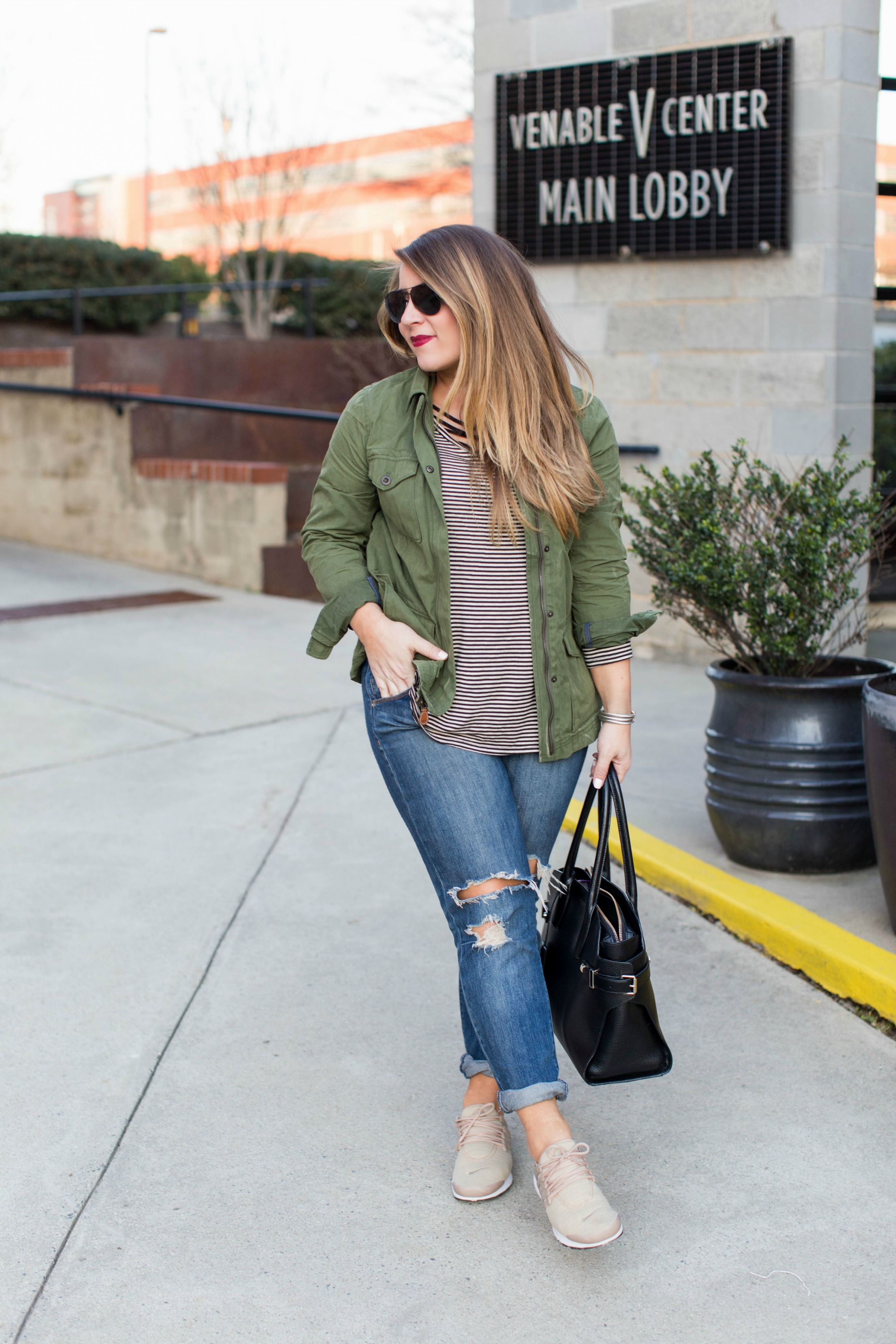 Shoes / Jeans / Bag / Jacket / Top / Bracelet / Sunglasses
This is one of those casual, simple weekend uniform looks that always makes you feel comfortable and productive. That was most definitely the case this past Sunday when I woke up early, threw on this CS Gems top and started my day checking off items on the weekly to-do – I love mornings like that (and this Criss Cross Striped Top). I've been living in sneakers lately and have loved these. The color is so unique and thy are comfy! I'm looking forward to wearing them all summer and it being warm enough to ditch the jacket! It's coming! You know what else is coming? LONGER days….yessssssss.
Anywho, I was able to get quite a lot accomplished, which means we took the afternoon off to have lunch with friends and take the dogs to a new cider place that recently opened in Durham (more for us than them, but oh well) :). After, we stopped to take some photos (as seen here) and if you follow me on instastories, you know Bella ate my car door. I recently got a new car and she literally bit and ripped apart the leather paneling. She has always had a touch of separation anxiety, but she's never ruined anything…so you can imagine my surprise and horror when we got back in the car and realized what she'd done. SUCH A BUMMER. I guess at the end of the day though, it's something that can be replaced, but I can assure you I wont be leaving Bella in the car along anymore #lessonlearned
Has you dog/cat/pet ever ruined anything crazy expensive? I've love to hear to make myself feel better. 🙂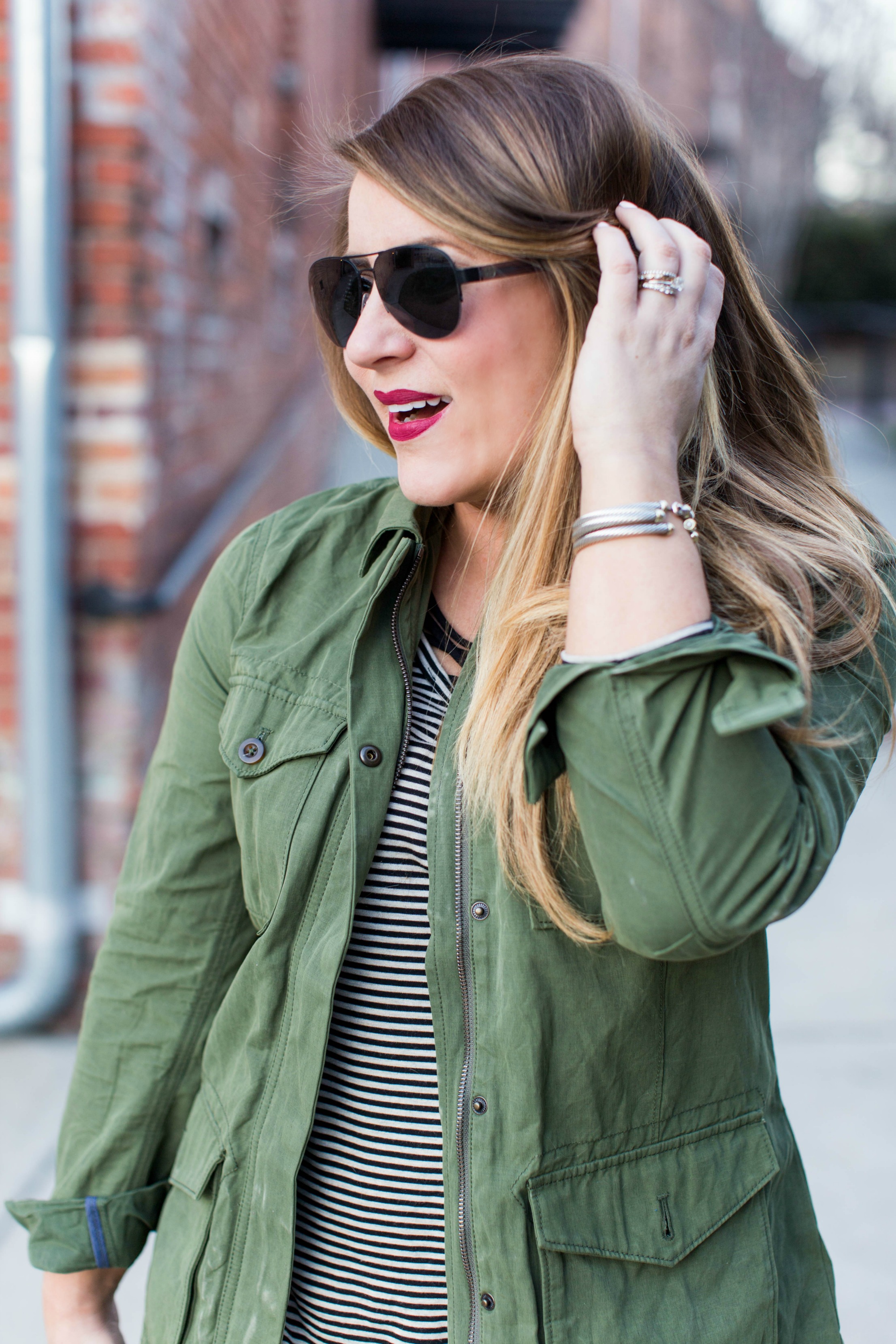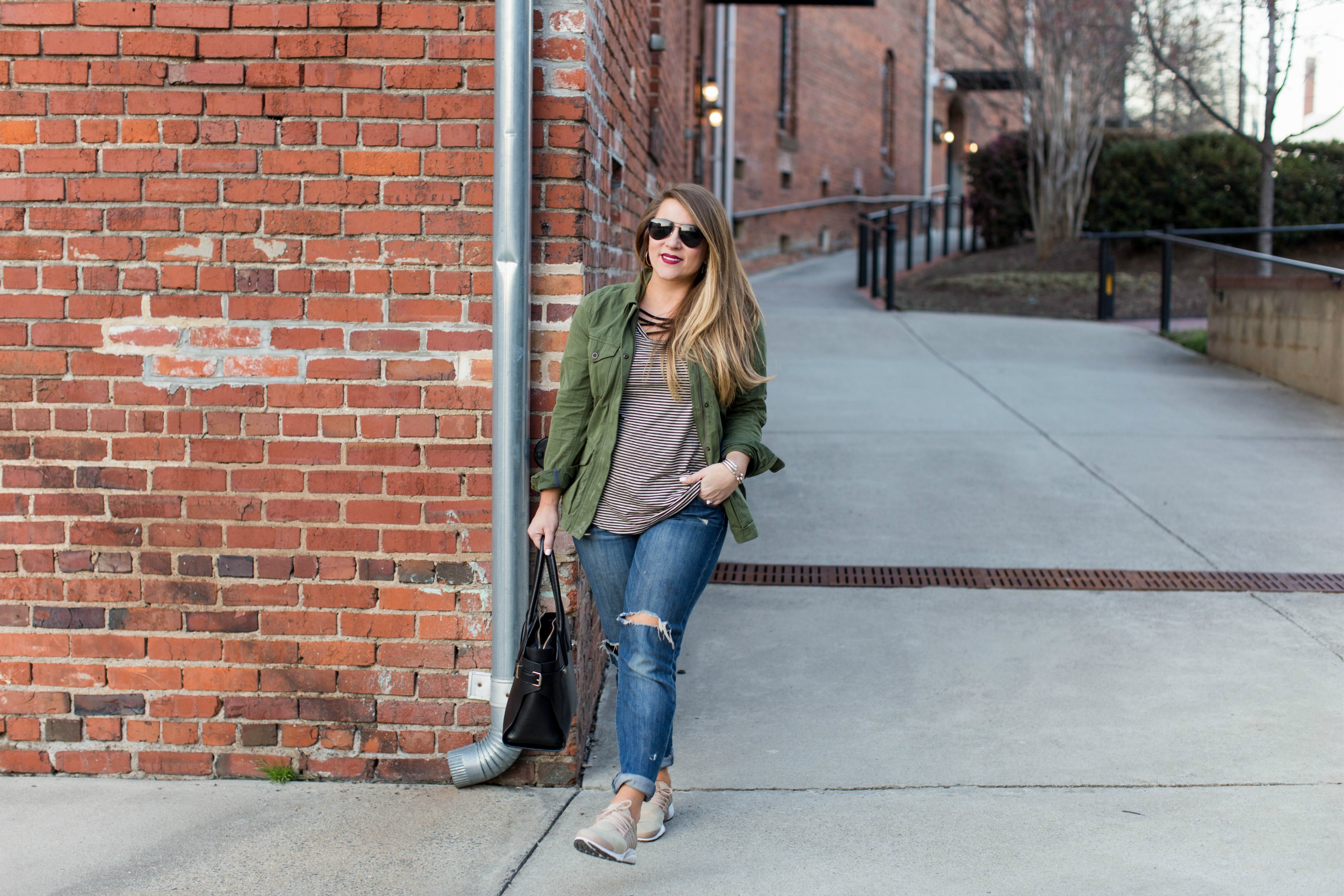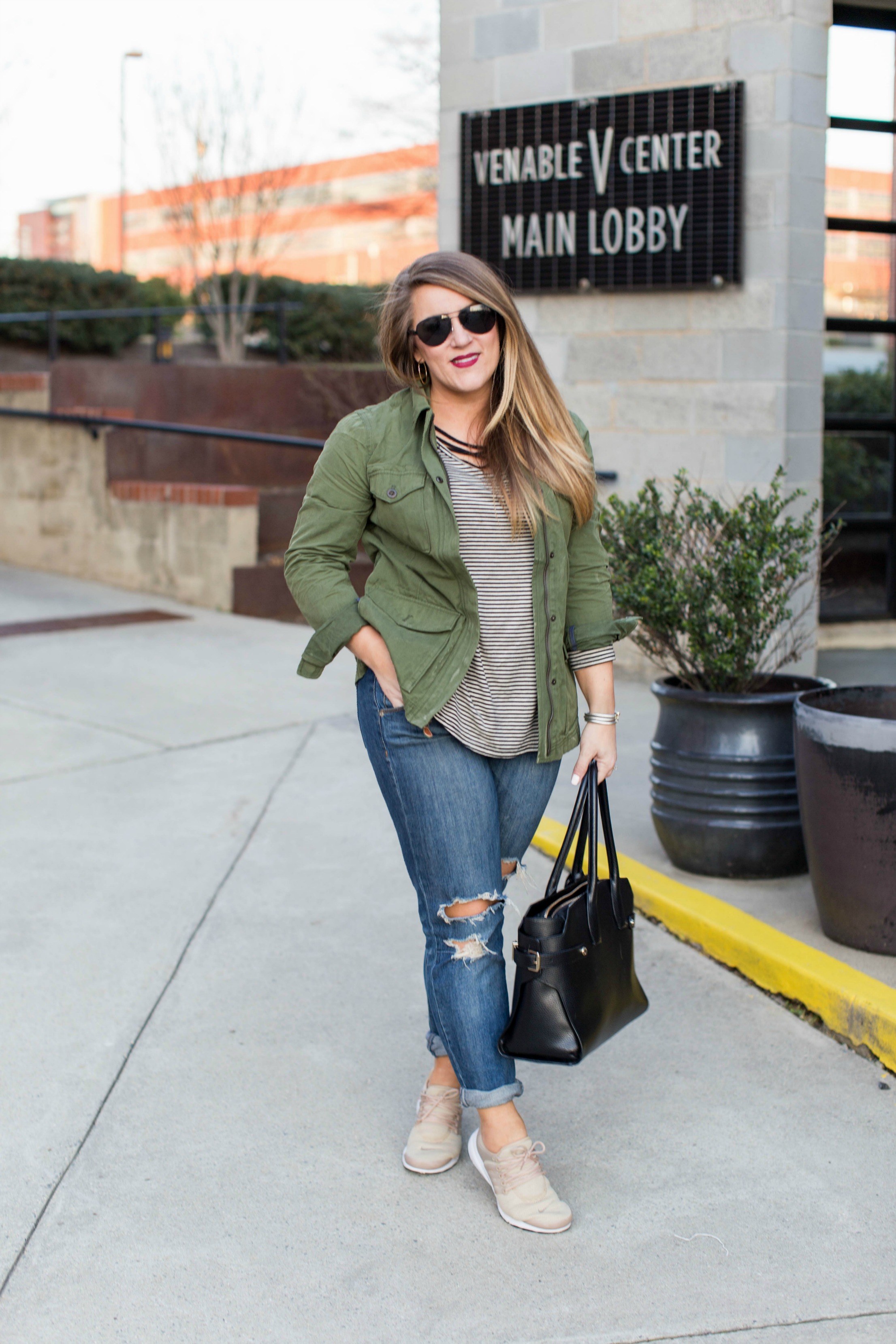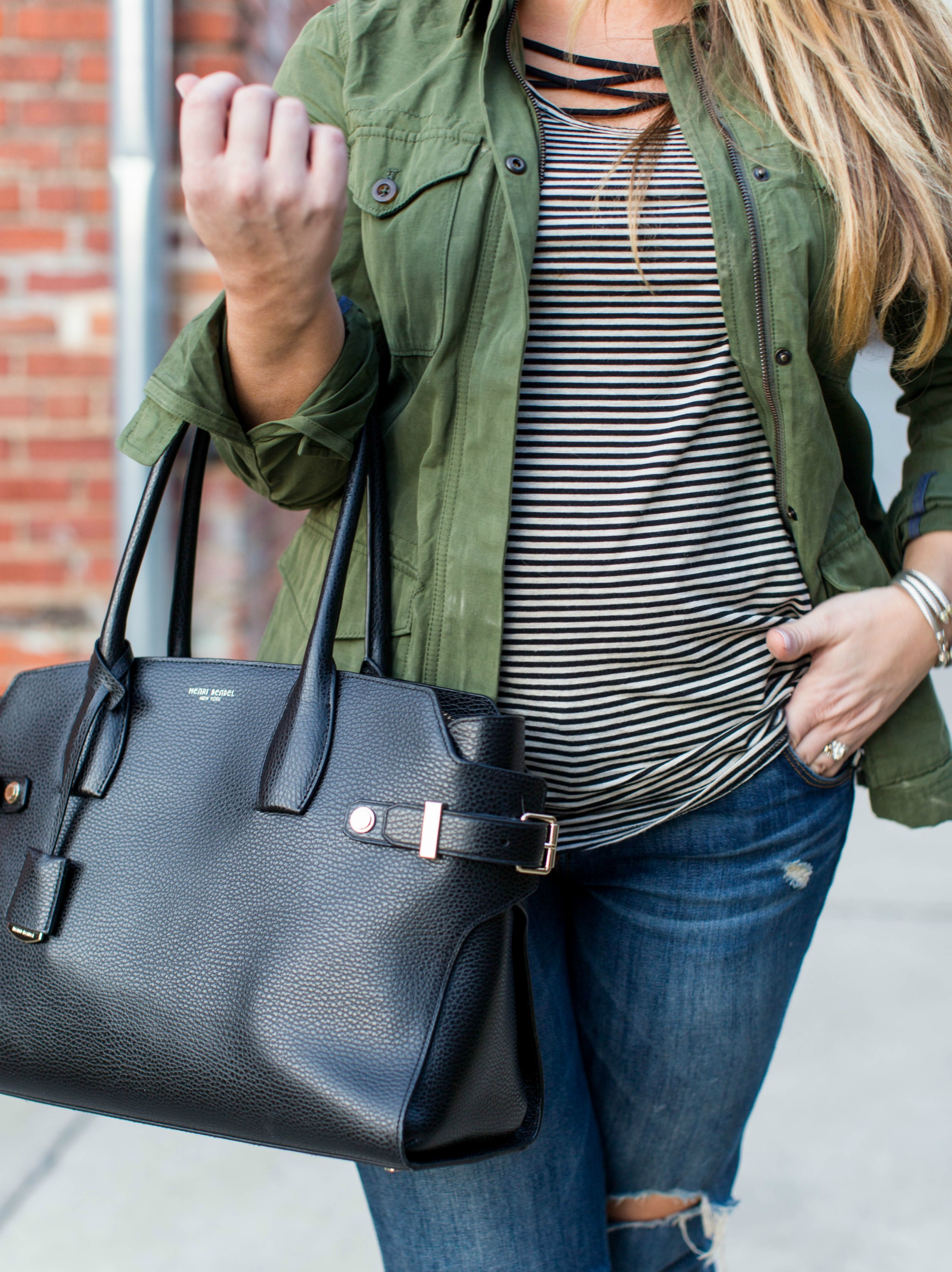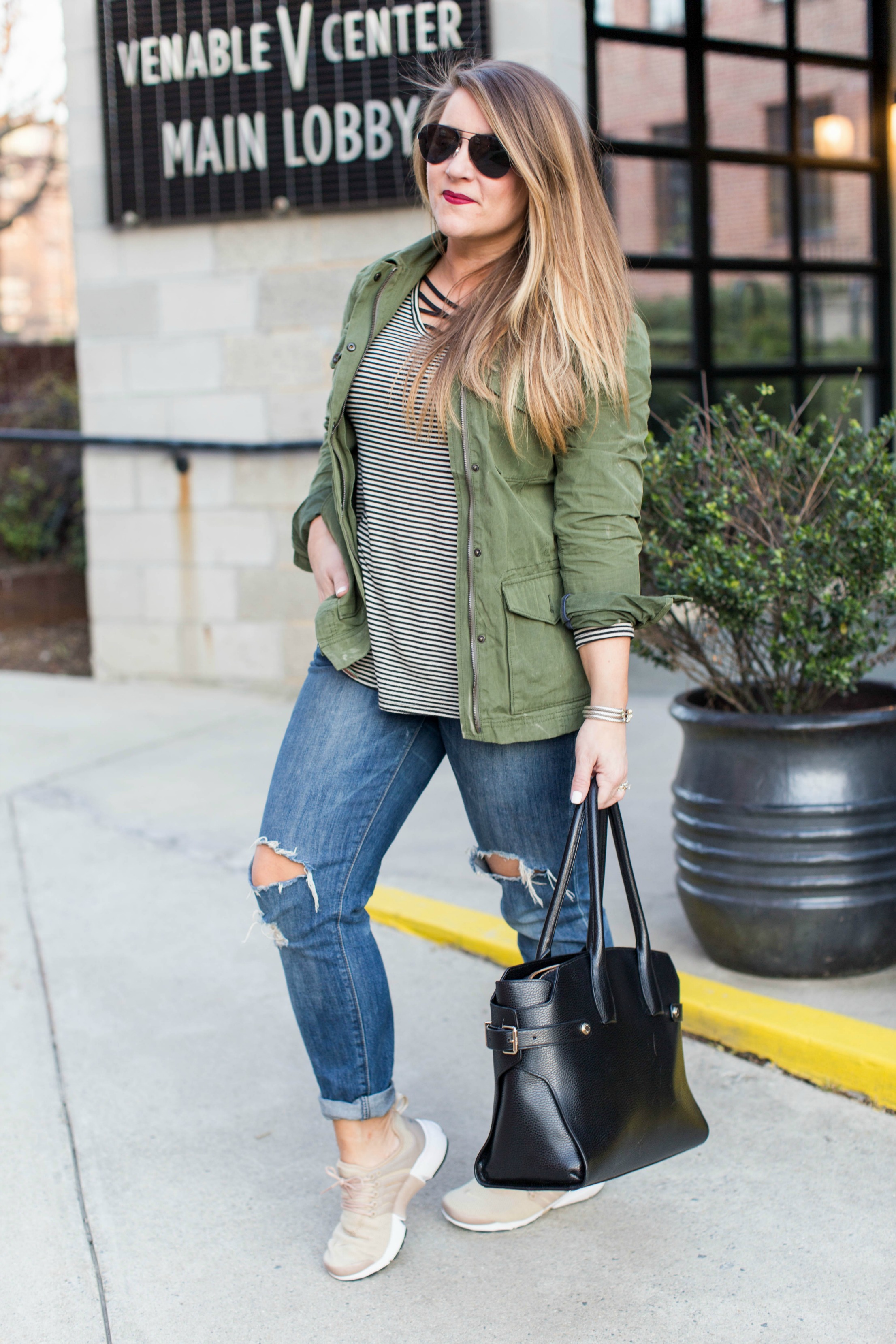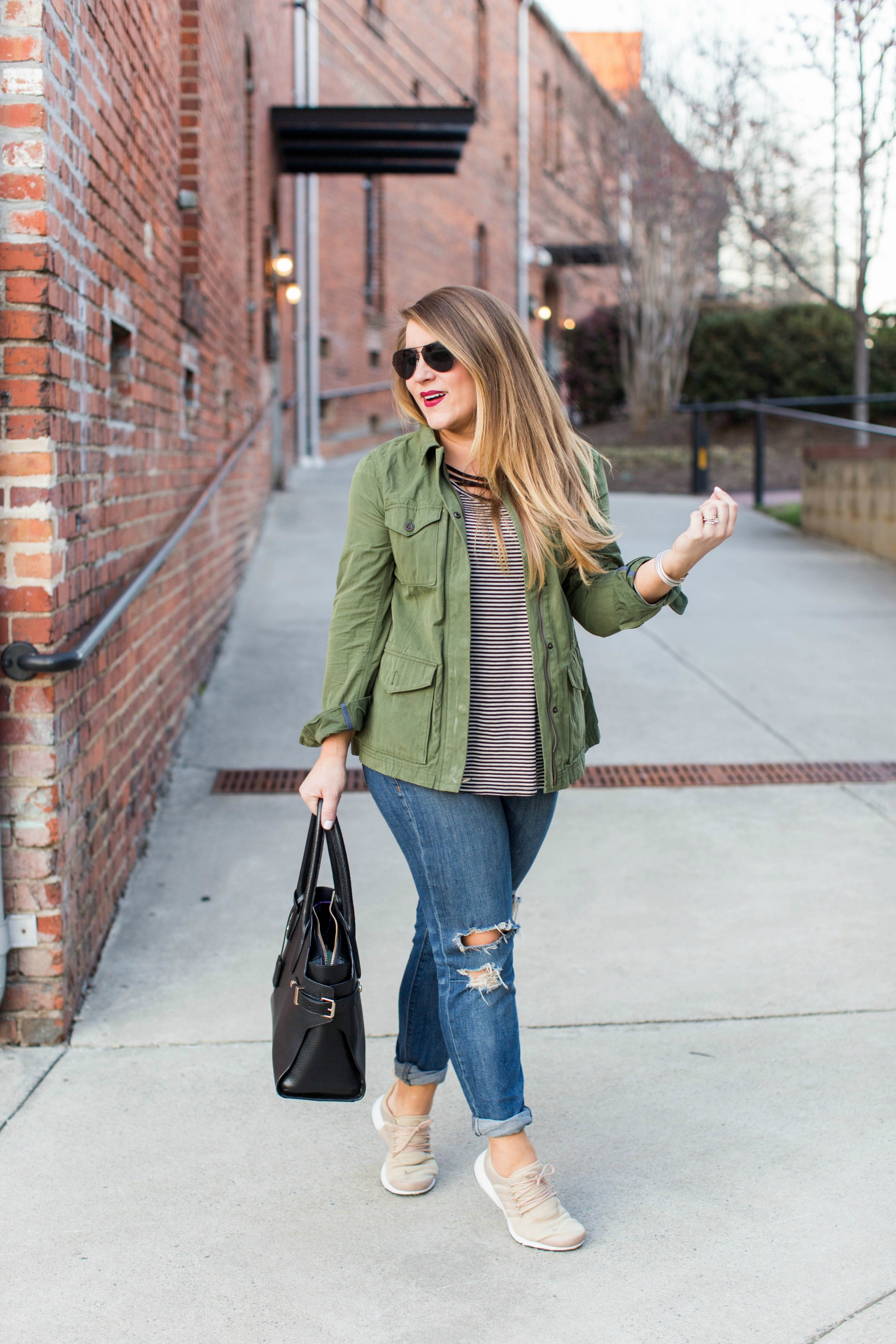 Here is hoping the next few days go quickly though, I'm ready for the weekend again friends! Anyone else?
XX