This post has been sponsored by American Greetings. All thoughts and opinions are my own and I truly think sharing a card with a friend instead of a piece of paper with their name on it, is so sweet and thoughtful. I can't wait to see my friends with theirs.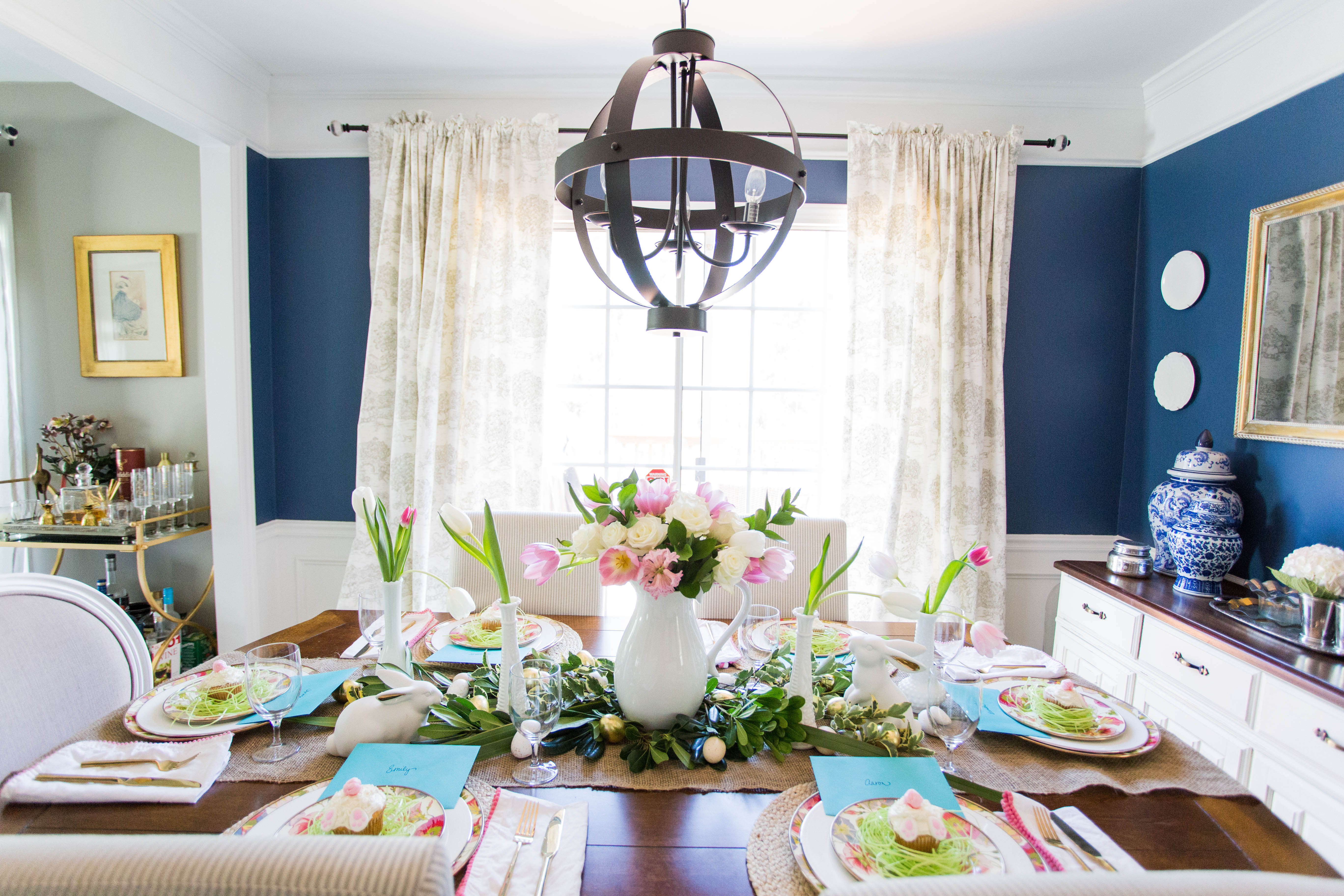 When I was younger (5-9), every year for Easter I'd wear what I called a "puff up dress". A "puff up dress" for me was basically something you'd see a five year old beauty queen wear that my mom bought at the flea markets and made they me feel like a princess. Even now,  we don our Easter best for my mom's and for church (my favorite service of the year) and then have a big dinner together as a family. It's one of my favorite holidays. Maybe because it means spring is on the horizon, or maybe it's just because I love getting dressed up. Regardless, it's one of the holidays I miss most about being home. We miss a lot of holidays because of Aaron's job, but we've tried to bring all of our traditions to NC with us, and of course, a little Face Time action with family never hurts.
This spring, I didn't get a puff up dress, but I did find some gorgeous new spring dishes (thank you MacKenzie-Childs) and I knew immediately I wanted to host an Easter dinner for our friends that also can't go home. I might be setting the table a little early, but it's just so I can enjoy it (and share it with you), it seems to makes the ever-changing weather more bearable. 🙂 Anyway, instead of doing little favors or even place cards like I normally would do  for a formal dinner, this year I thought it would be SO cute to use a greeting card from Target as the place card. I took the time to write each of our "guests" (albeit, a little early) a little message about why I'm happy they can share the Holiday with us and why we're thankful to have them as part of our NC family. I've always loved the card section of any store because you all know I love sending notes, etc. to family and friends.
Basically, in lieu of the place cards, I'm choosing to use a greeting card complete with dessert served first #heaven . I love reading cards from friends and I especially love giving them, I thought this was not only an adorable way to welcome friends into our home for such a great event, but also to remind them that home is where you make it.
I also wanted to share a few tips I use when setting my table. 1. Make sure everyone has ever utensil/plate, etc. they need for the meal. 2. The more flowers the better (but nothing too high so you can see the person sitting across the table) and 3. Have something to make guests smile (enter bunnies falling down the rabbit hole cupcakes and accompanying cards).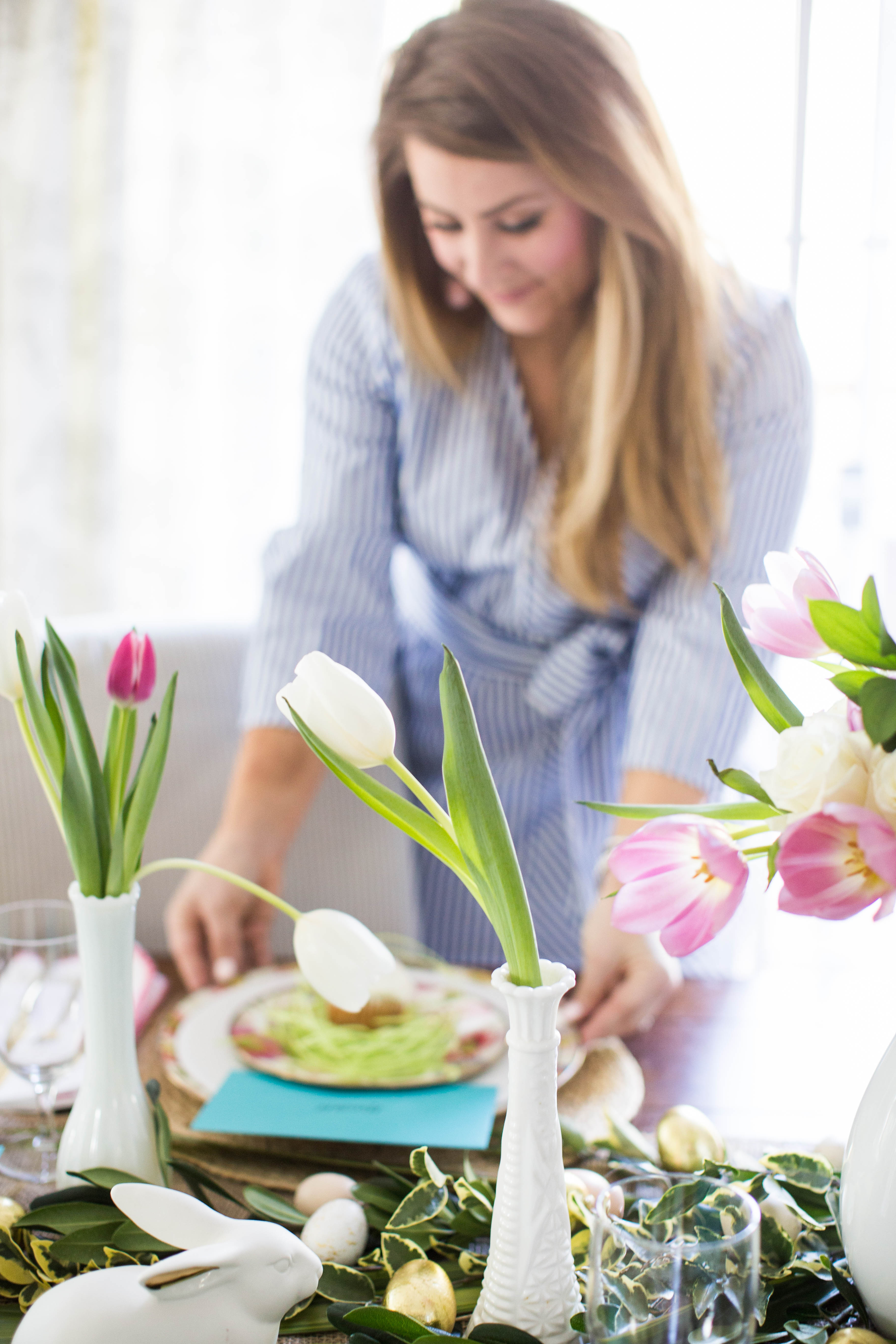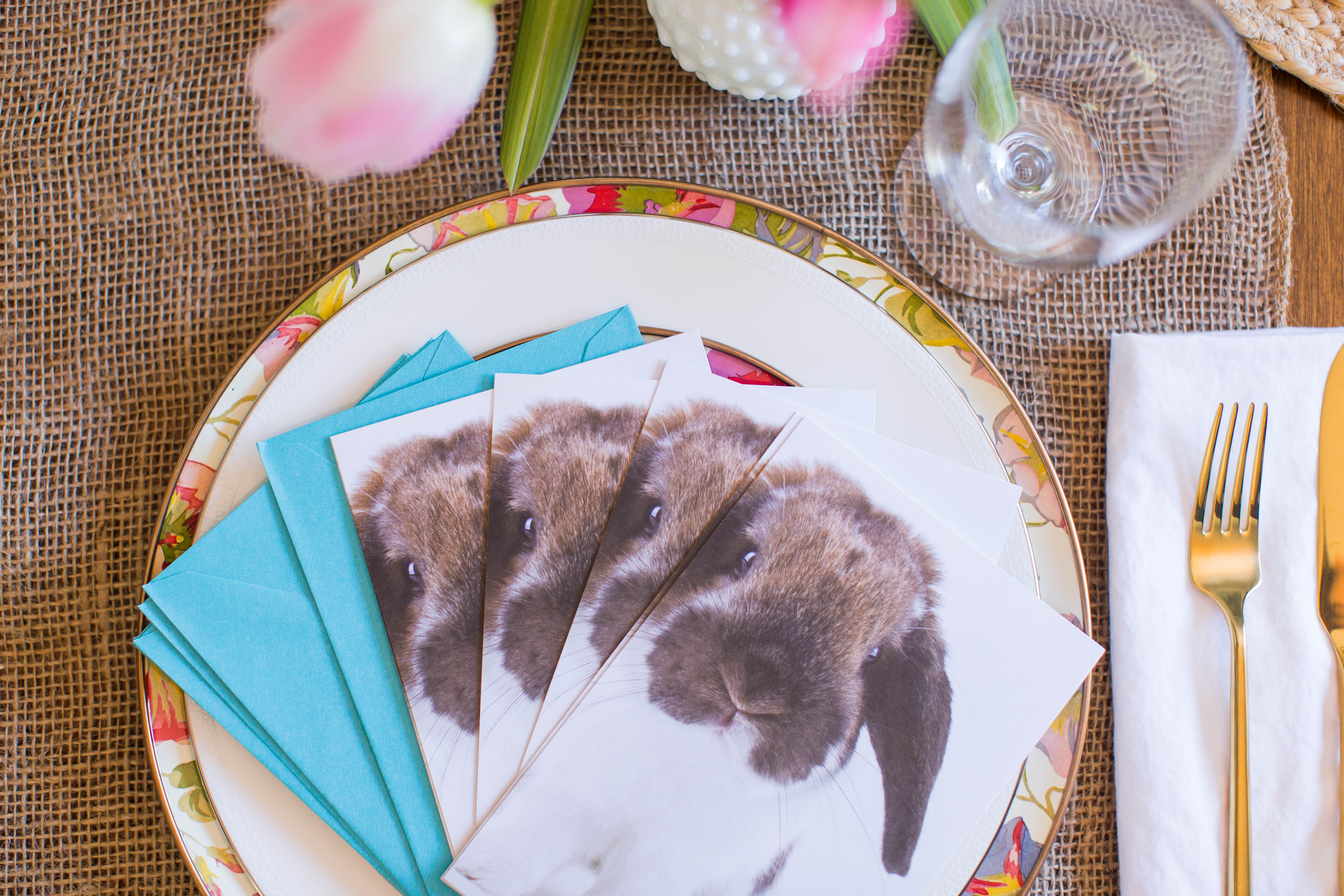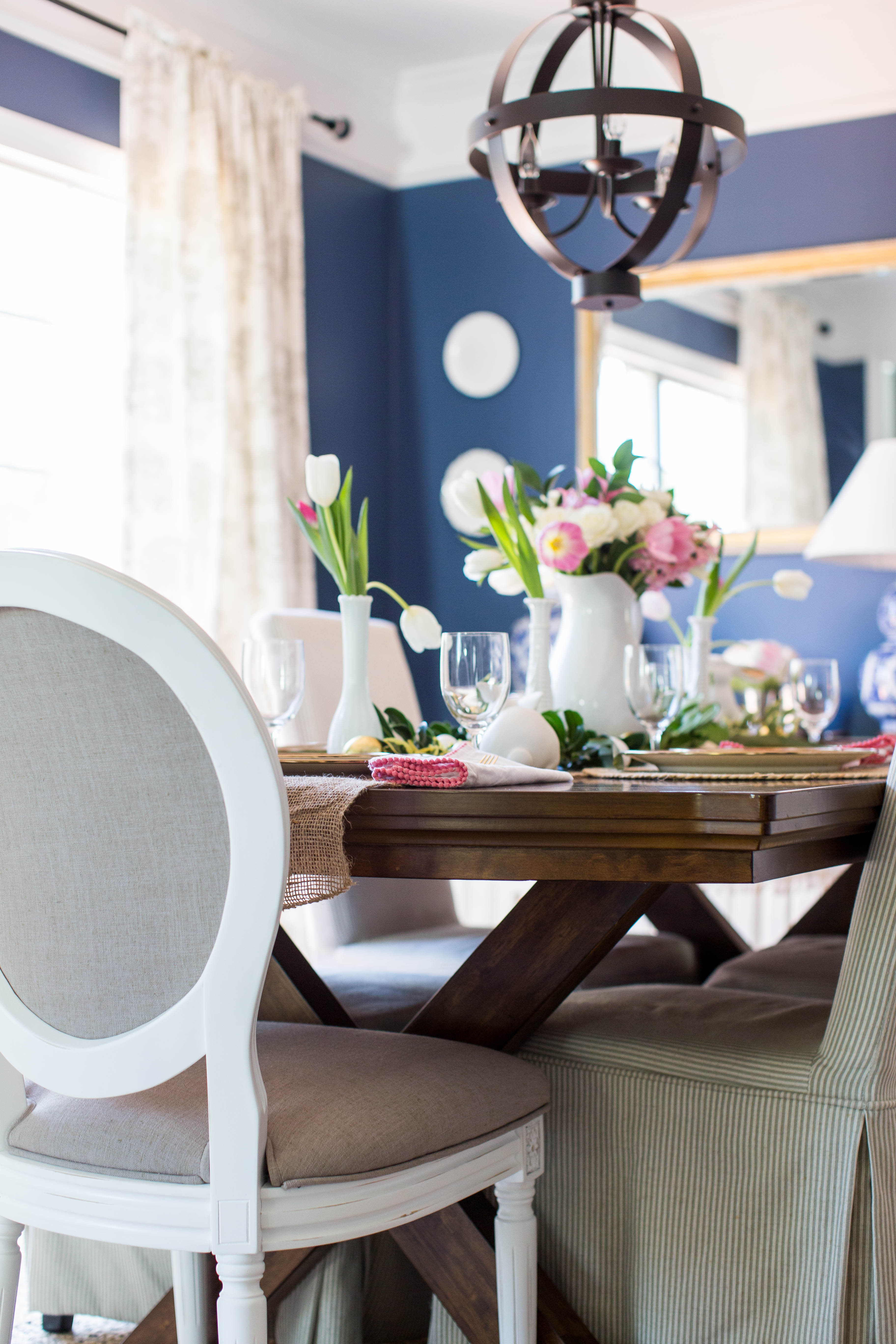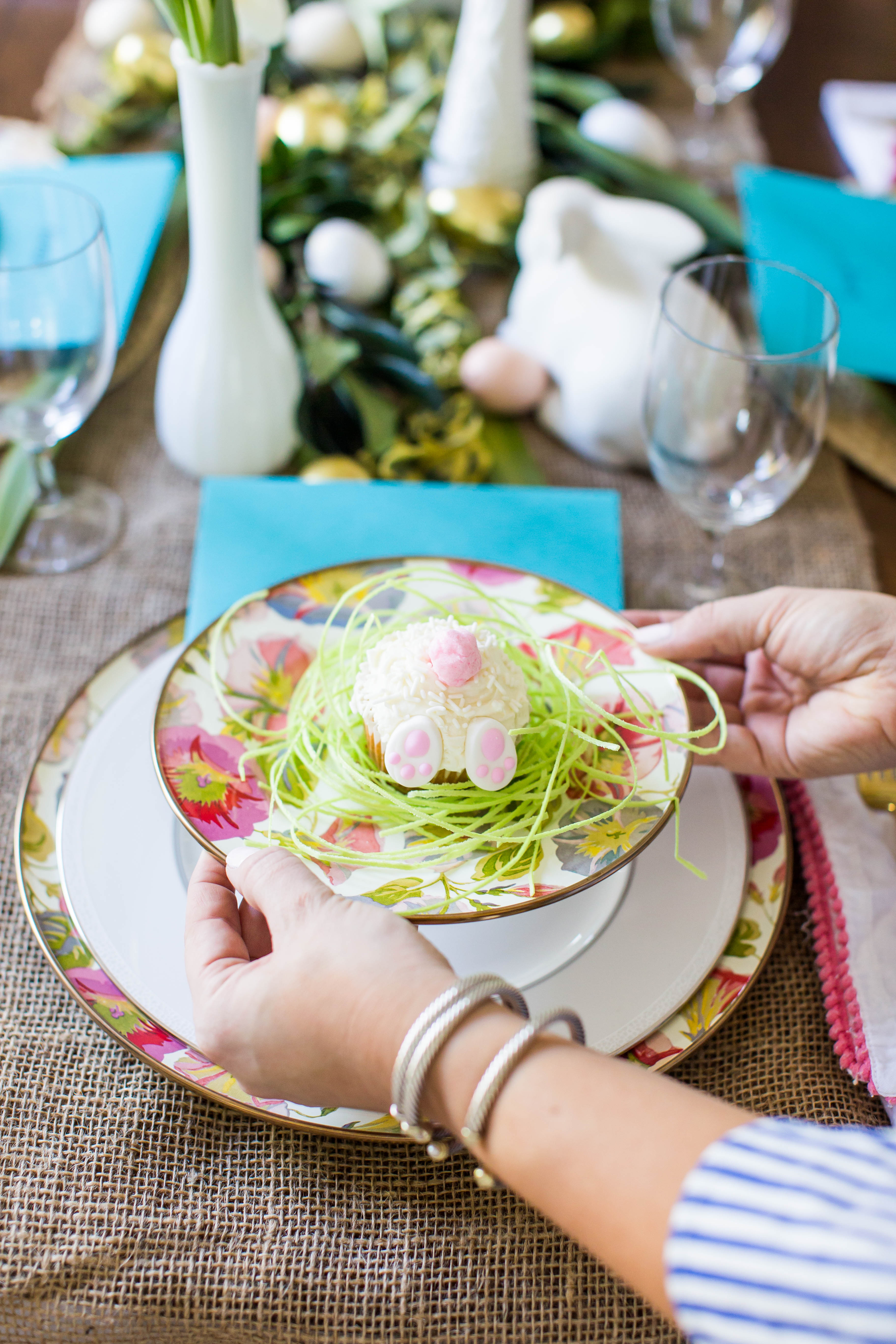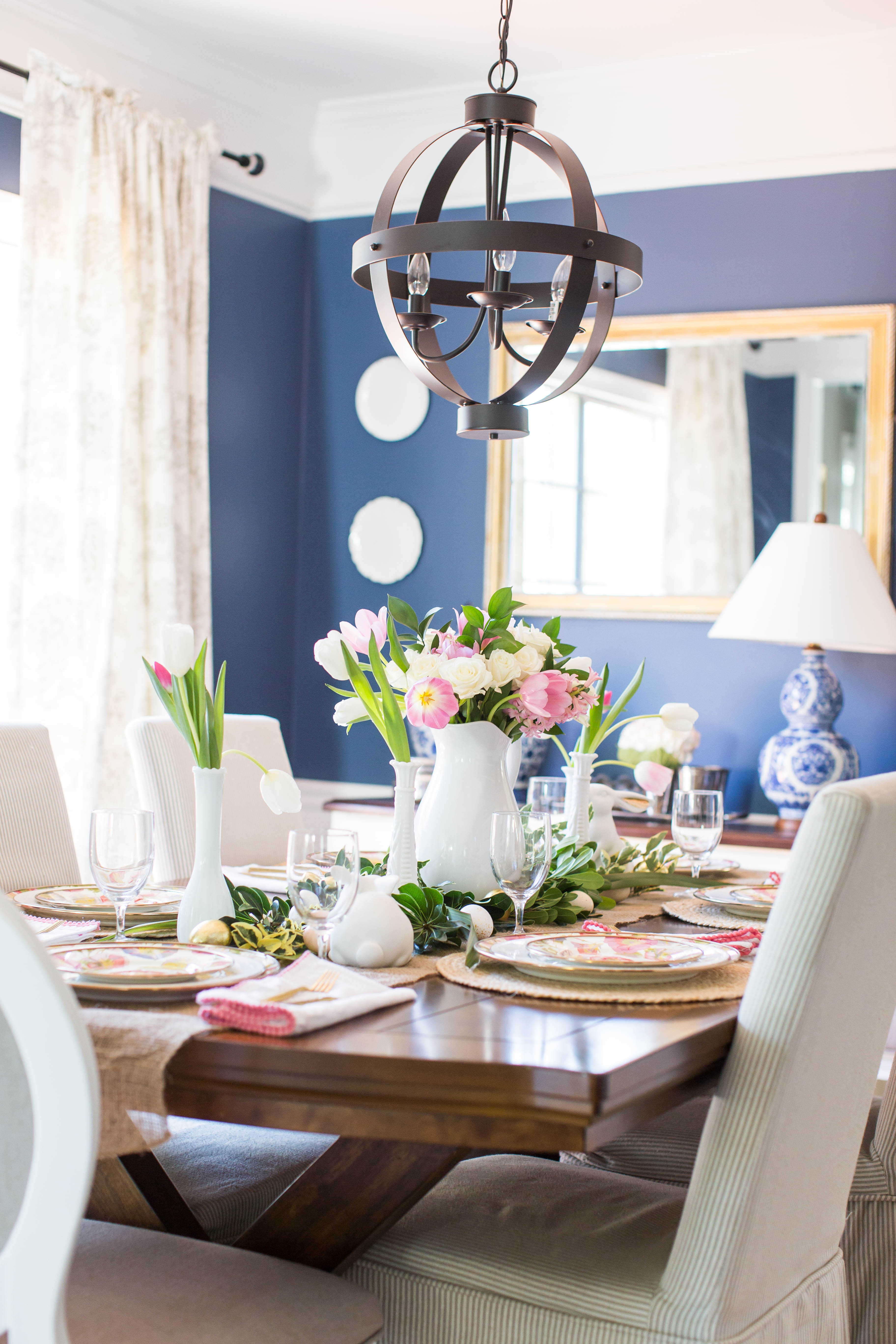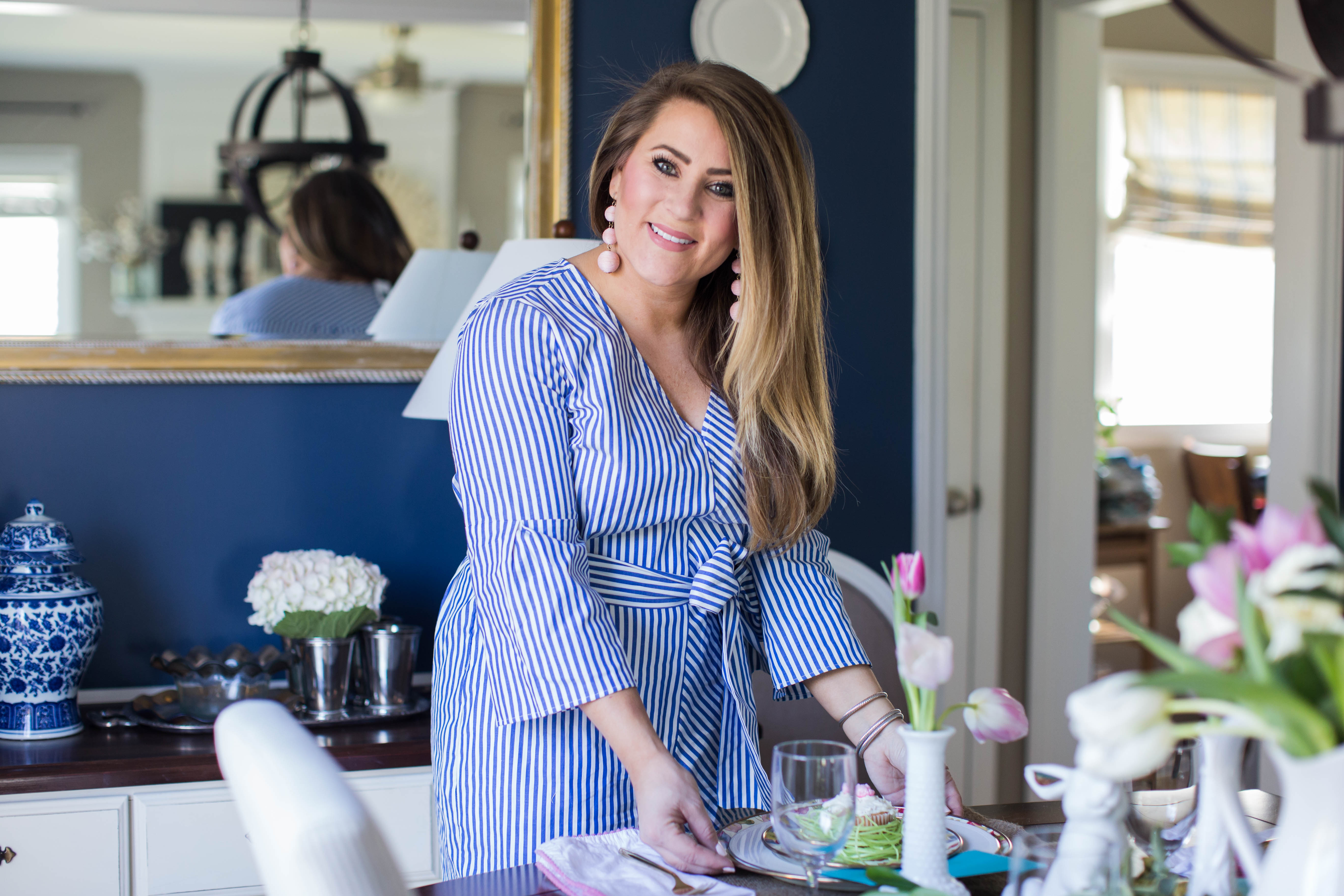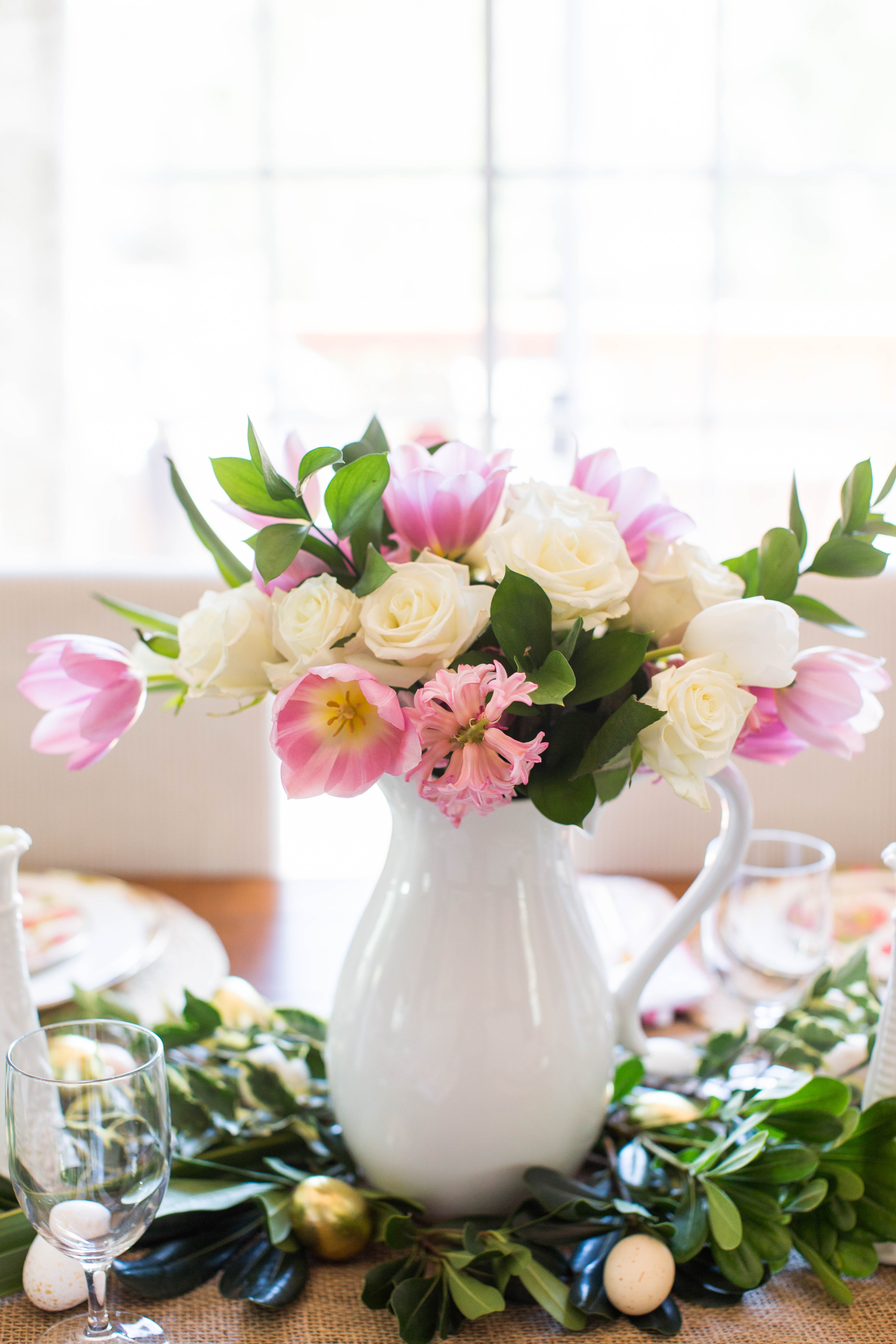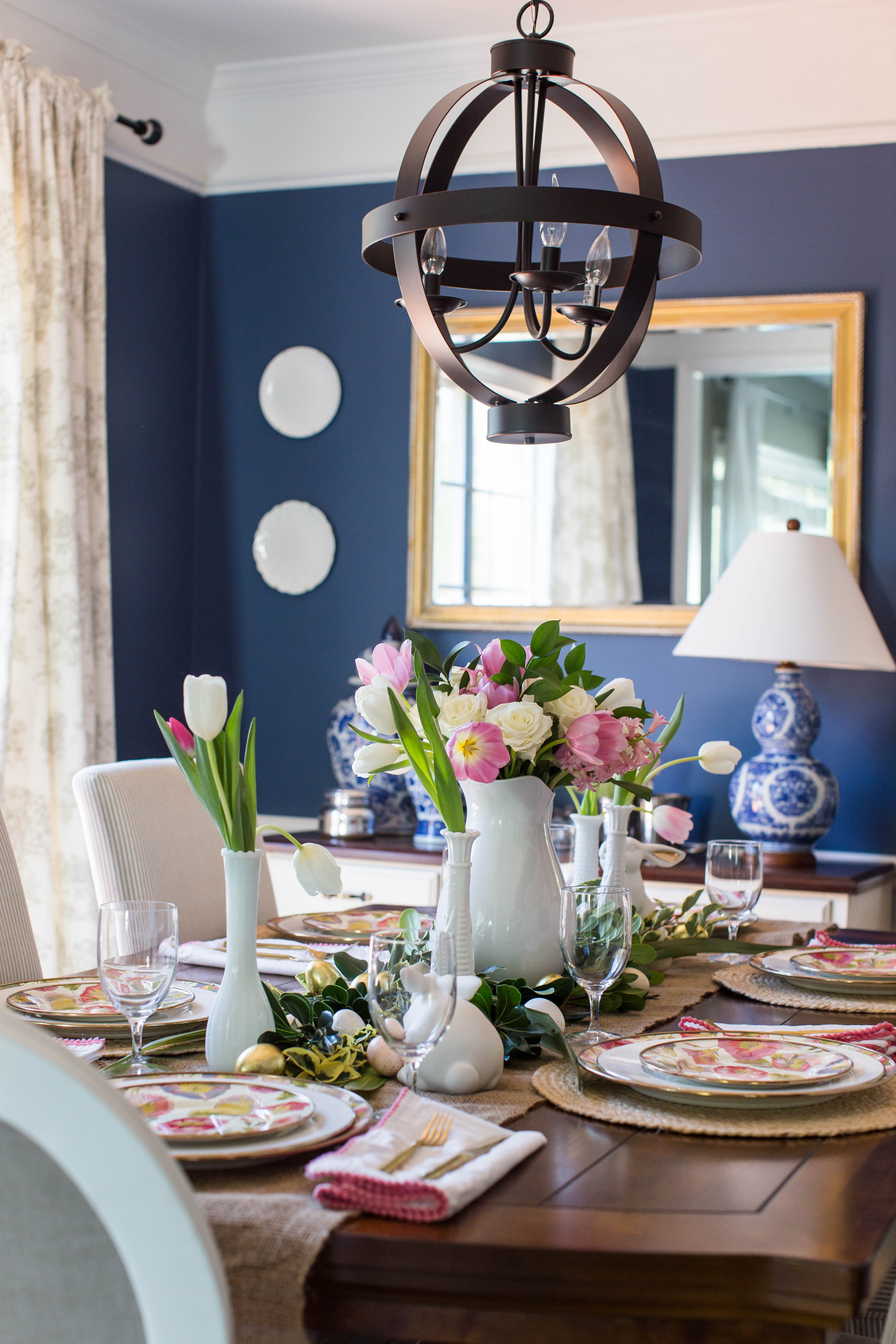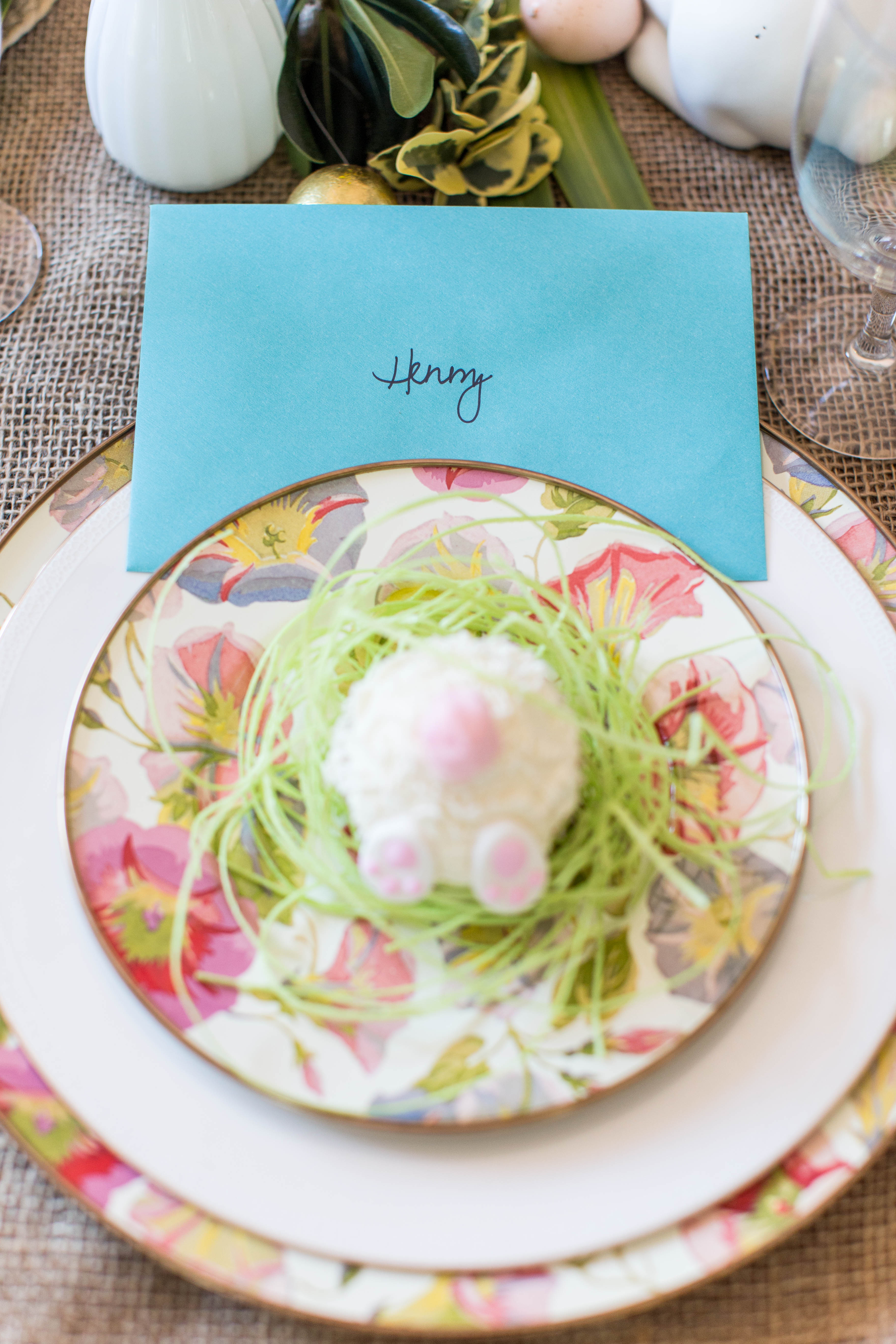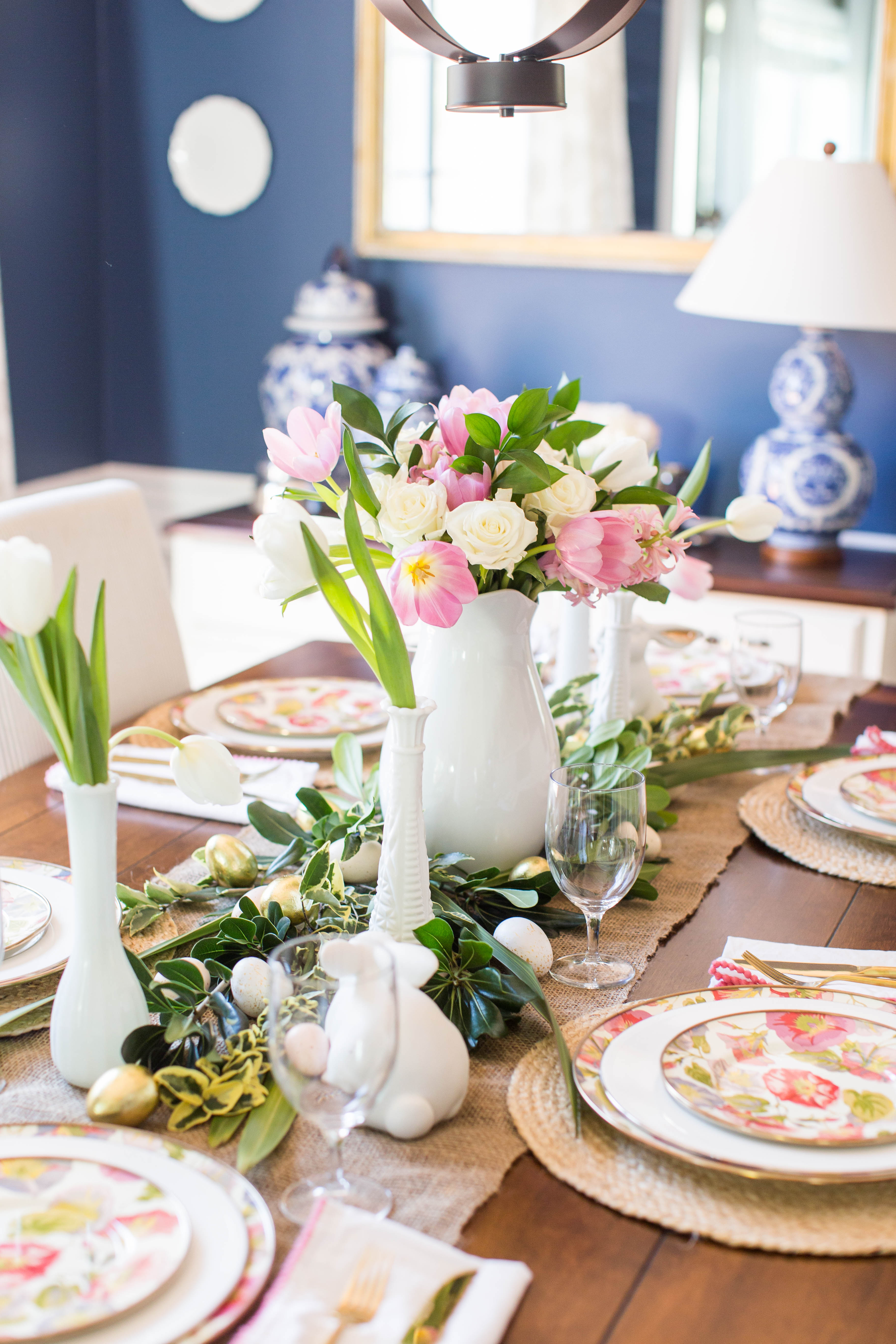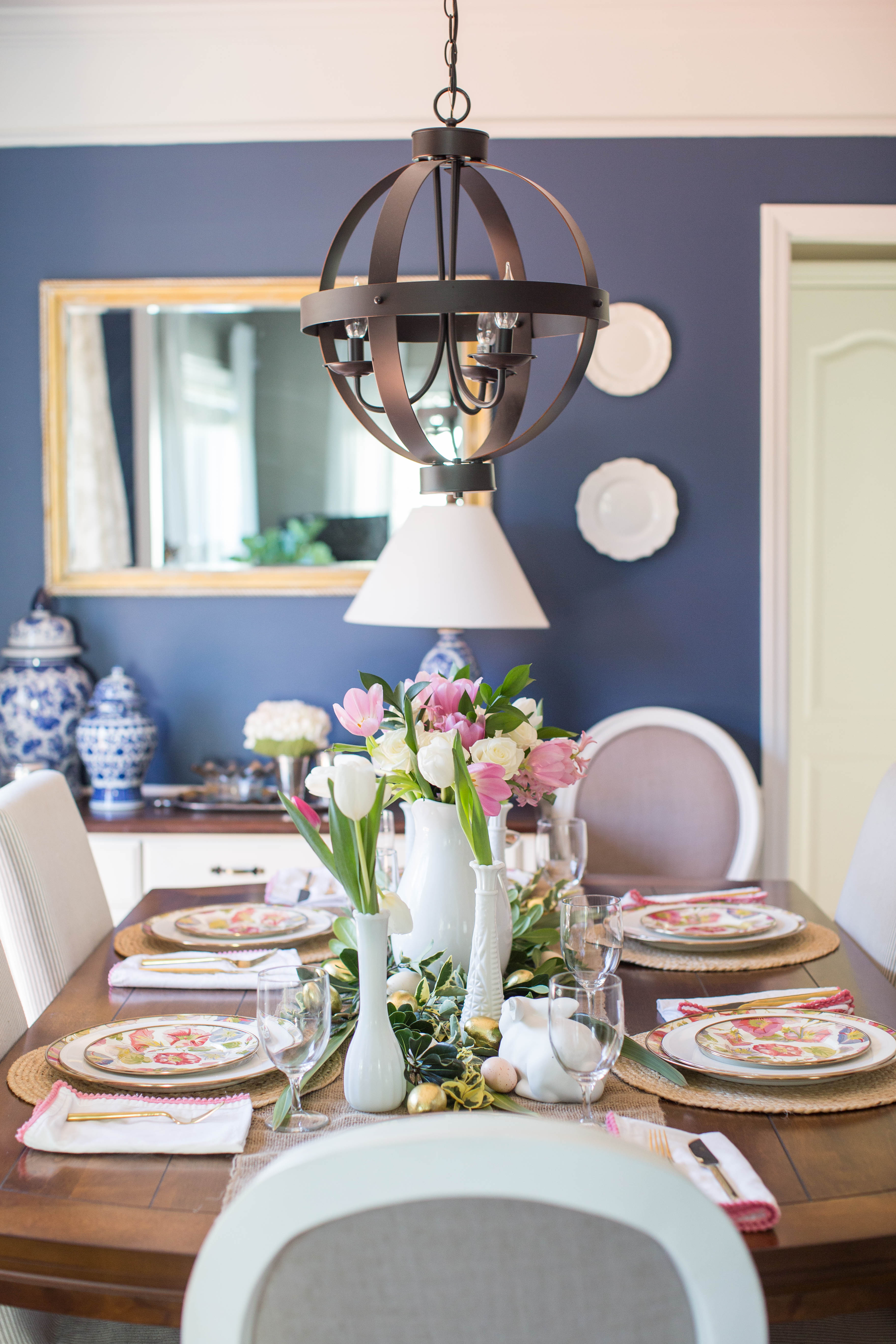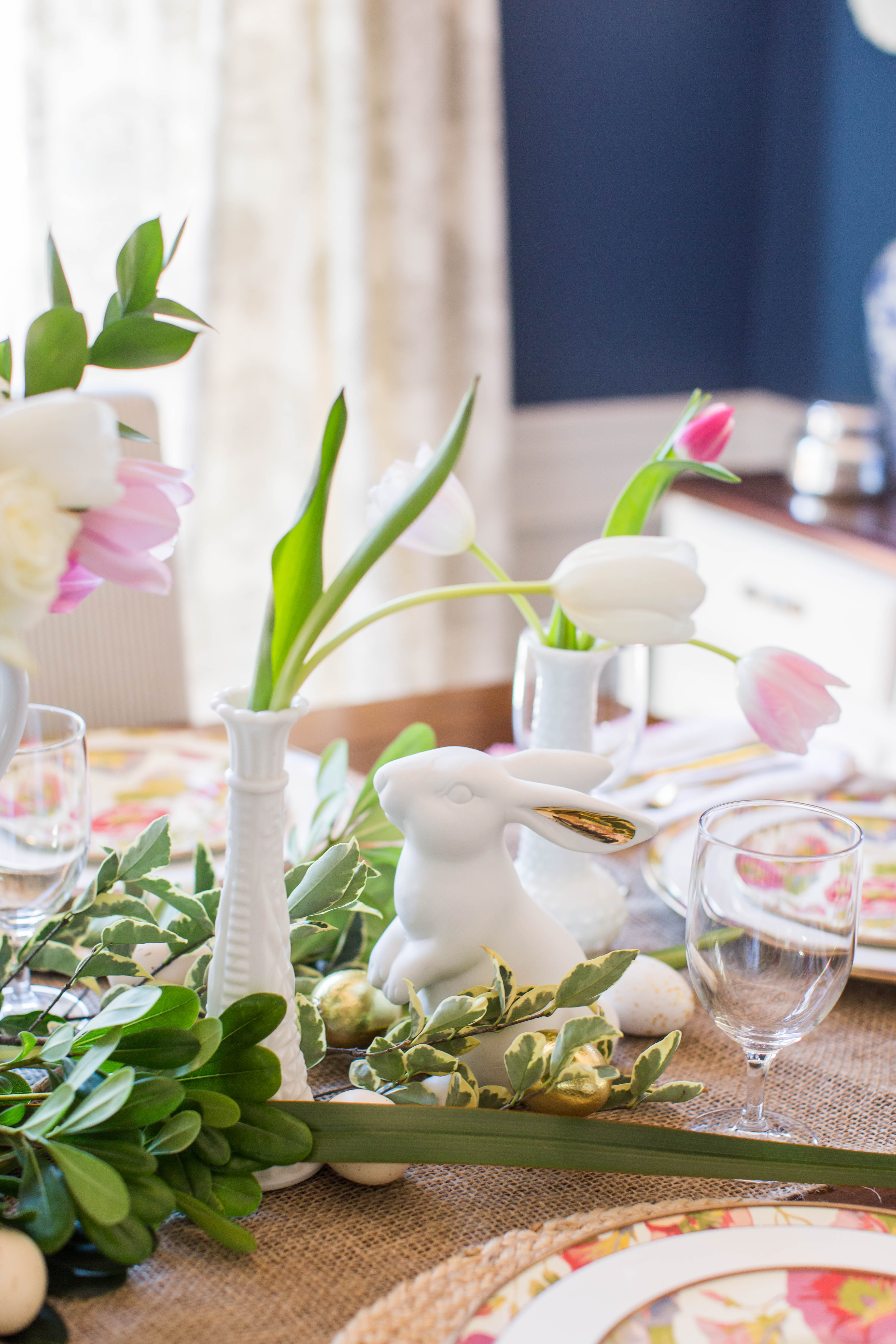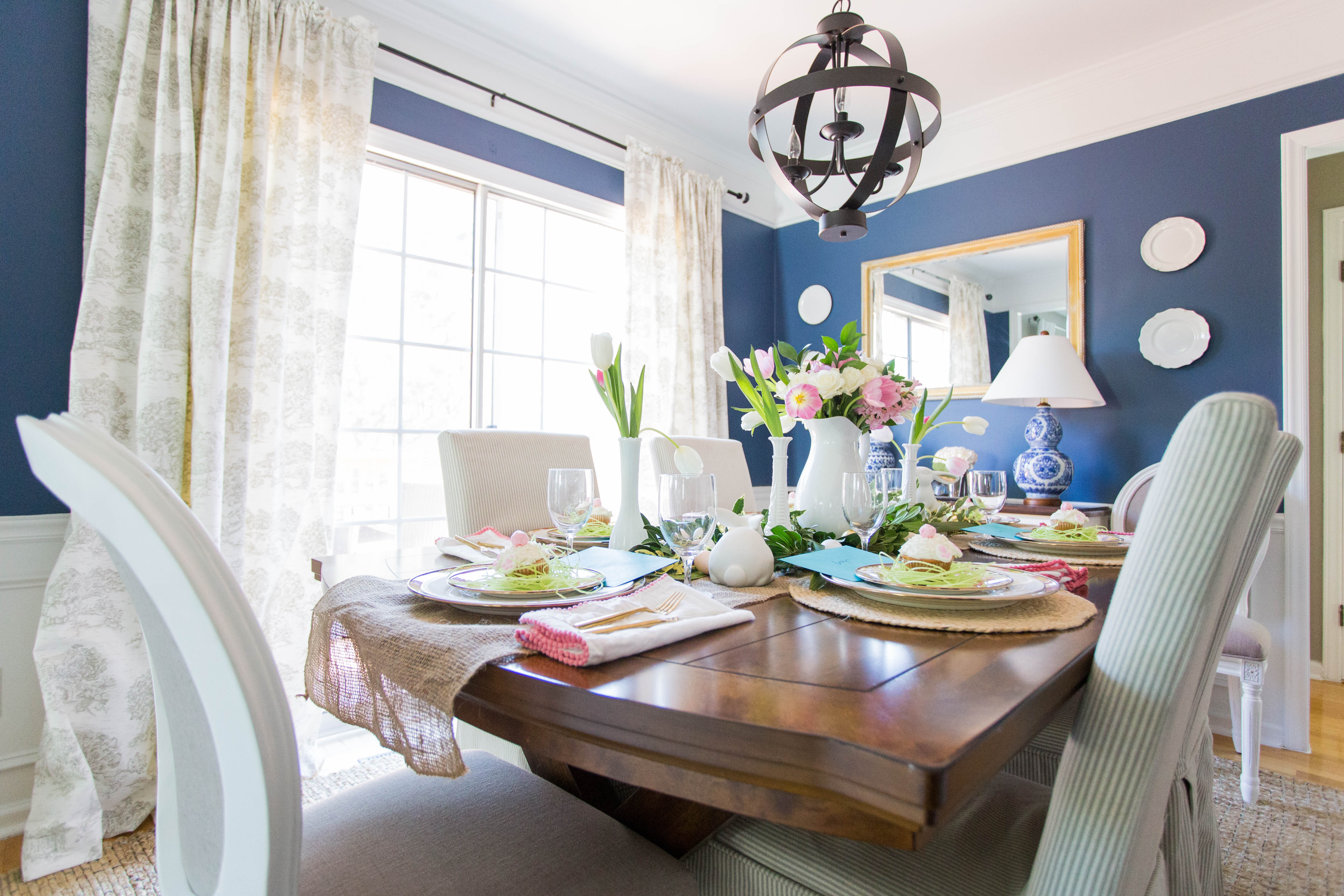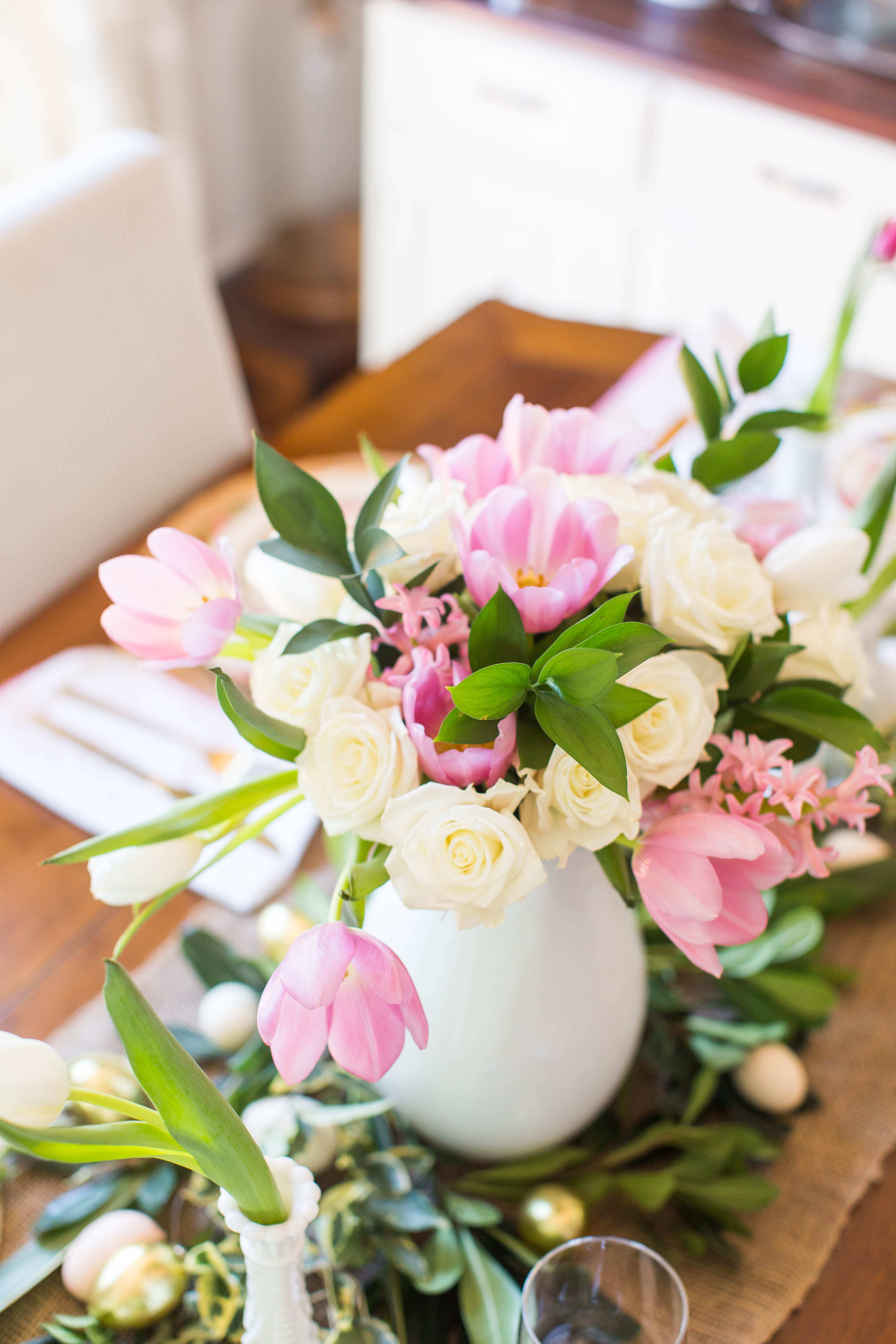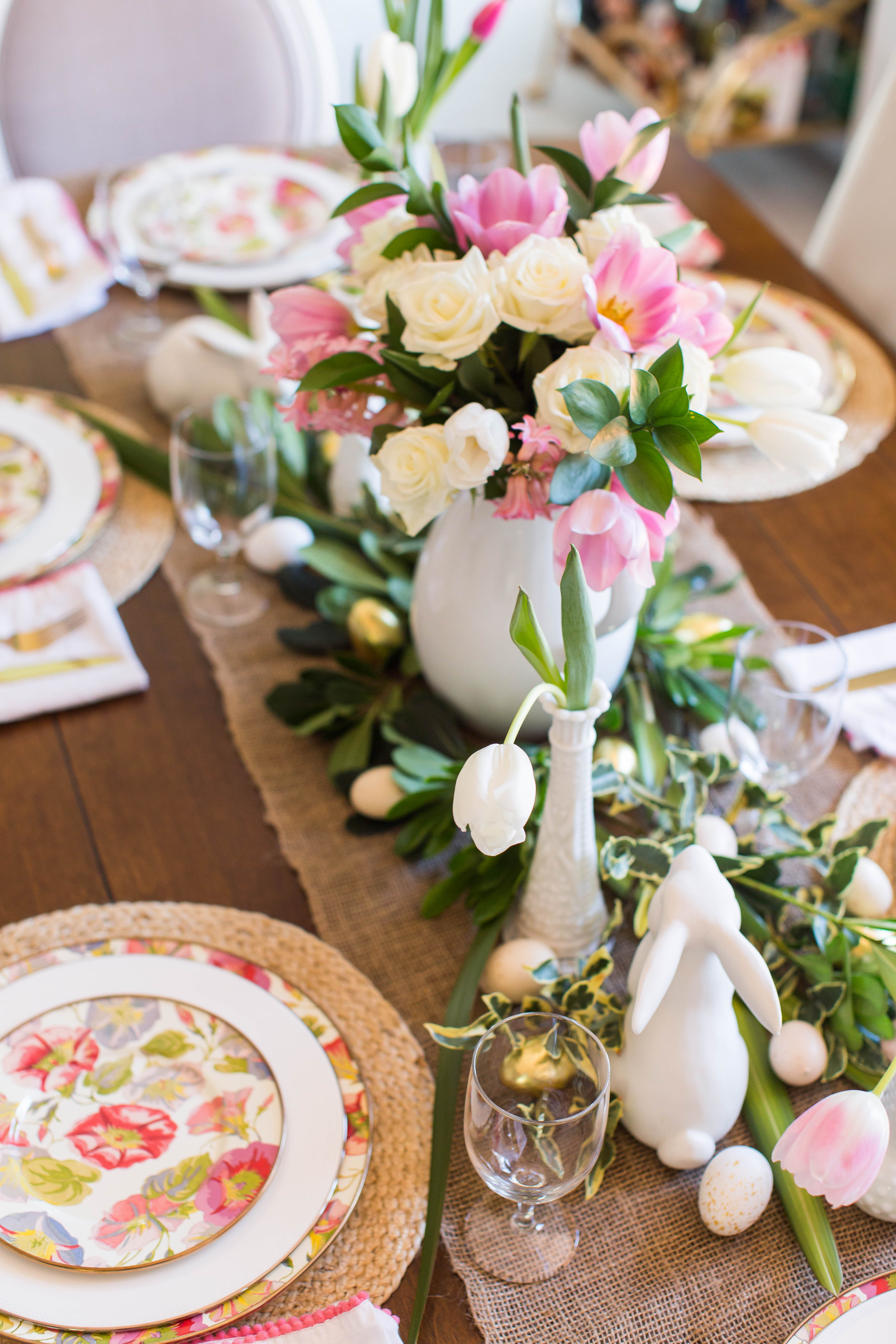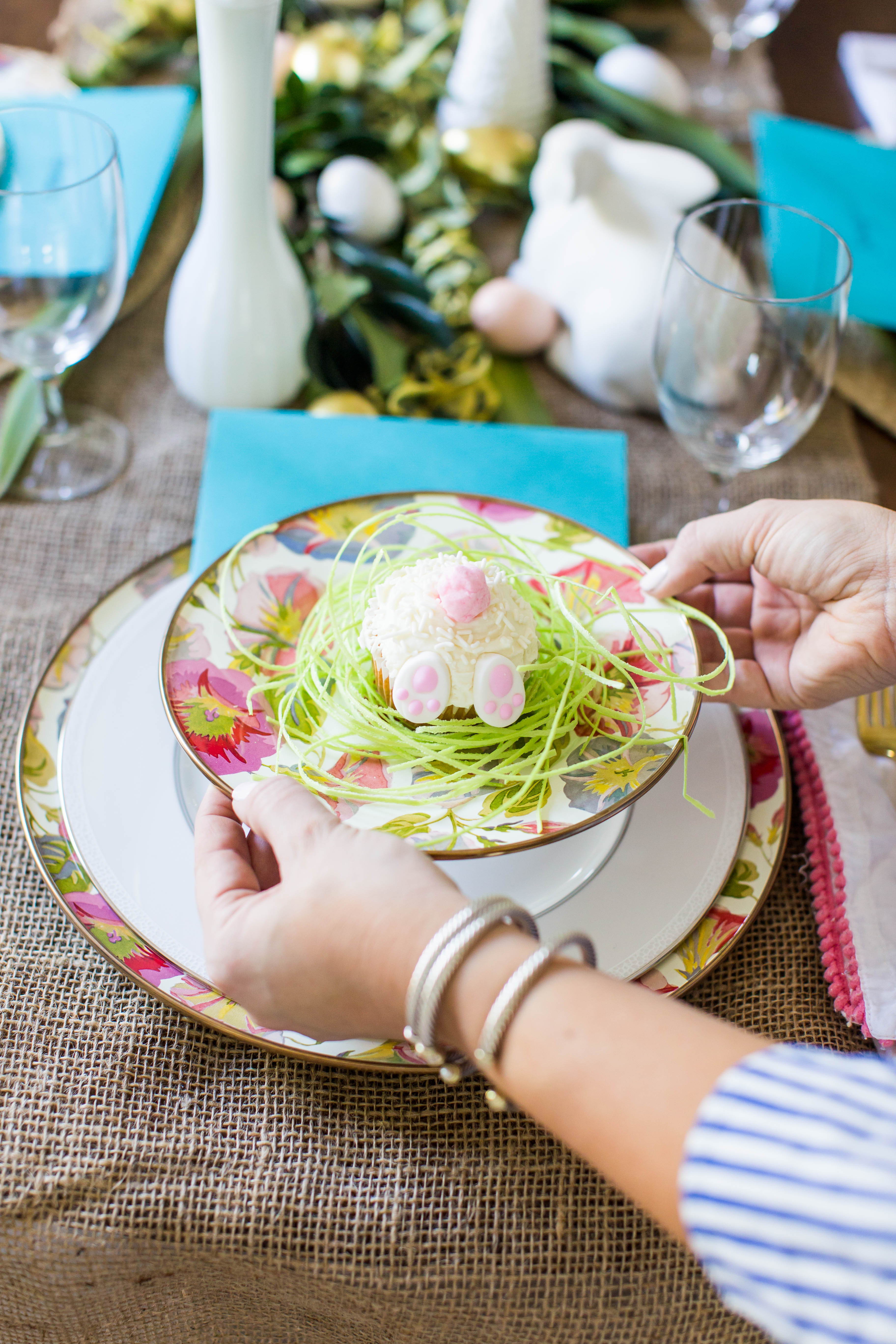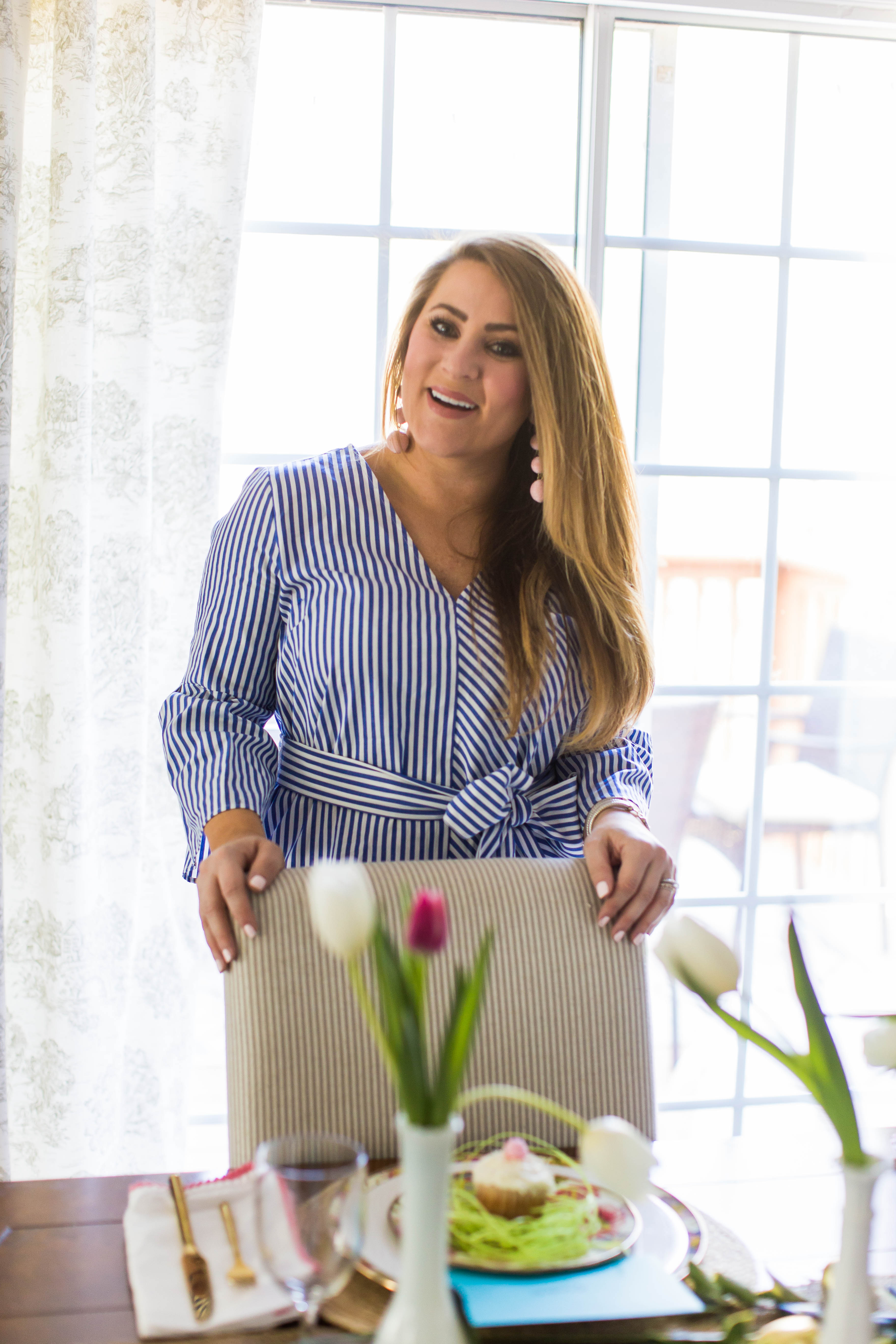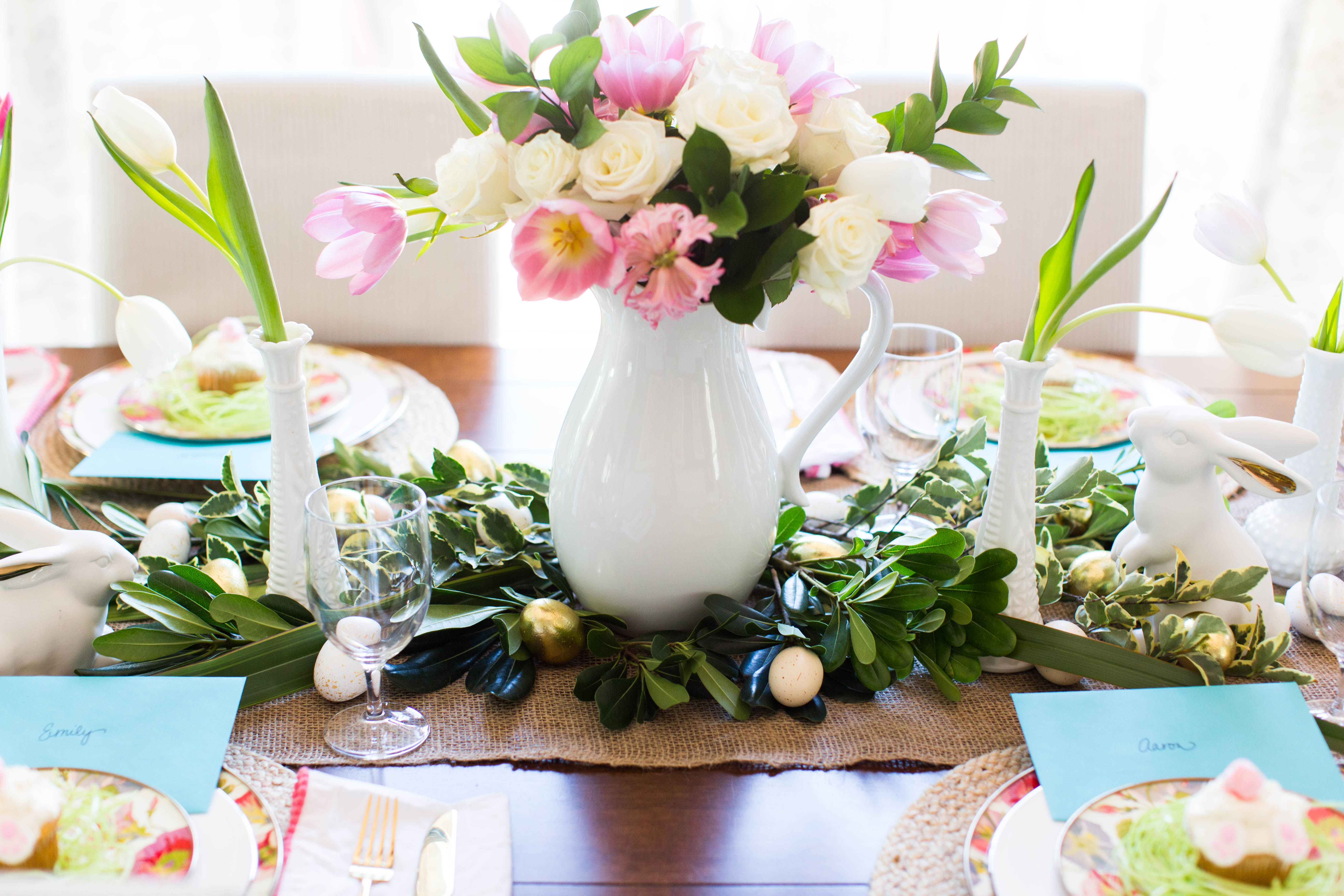 I'd love to know what general rules of thumbs you follow when setting a table, or even hosting an event.
Tip: From 3/12 to 4/15 there is a Cartwheel offer on all greetings cards at Target. Make sure to download the app so you can stock pile your thoughtfulness too! https://cartwheel.target.com/o/easter-greeting-cards/-/114607
Thanks for reading y'all, I wish I could send all of you a card. Matter of fact, send me your addy, I'm not even kidding, I will send you a card. Something about snail mail is just good, we all need some happiness from time to time!
Sources:
Table: Floral Chargers (obsessed) / Floral Plates / White Dishes / Flatware / Napkins (similar) / Chairs / Table / Runner / Bunnies
Outfit: Dress / Shoes / Bracelets