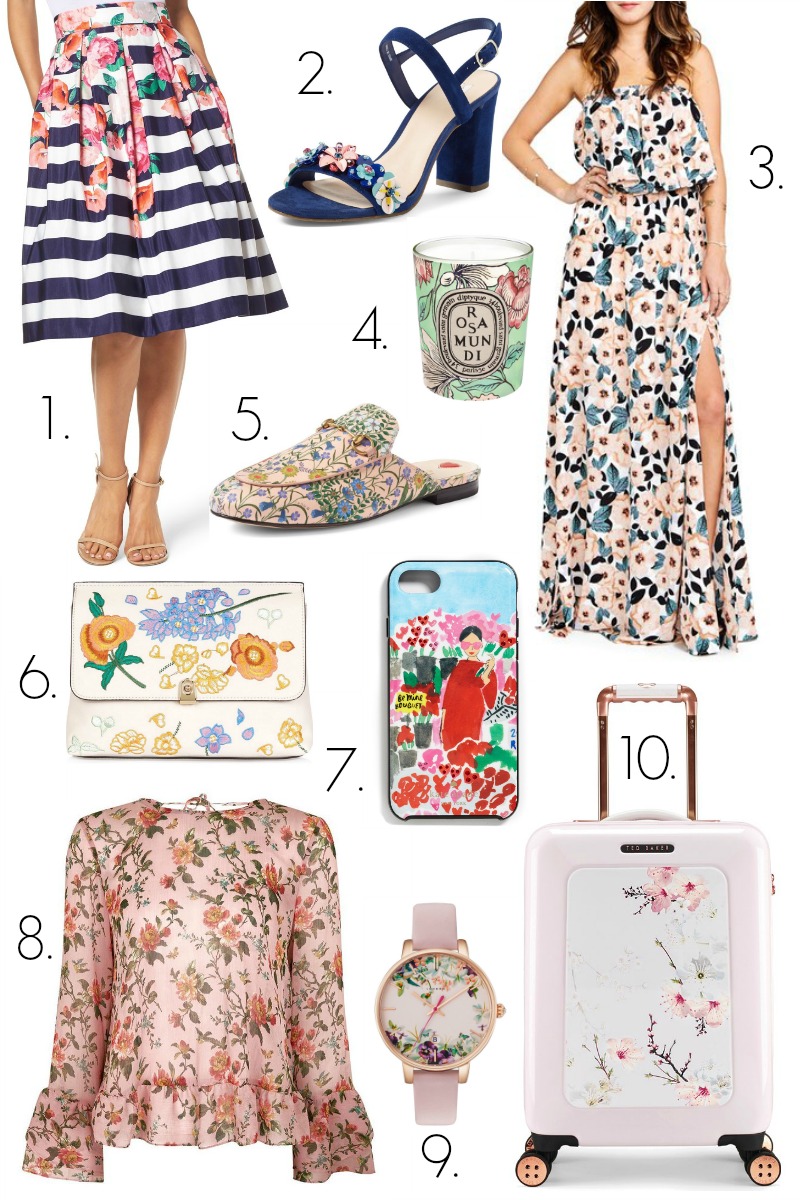 1 / 2 / 3 / 4 / 5 / 6 / 7 / 8 / 9 / 10
I know, I know…floral for spring. Anytime anyone ever says it, I think of this iconic scene (anyone else?). But let's be honest, everyone always wants floral this time of year. It's happy, makes us think of warmer temps to come and it's pretty. PLUS, yesterday was the official first day of spring, so there ya go. I feel like I need some spring perfume for spring, ya know? Or what about about a great swimsuit (anyone else not even looking at bikinis yet?). Any, omg guys, I wish I had won the lottery last week, because I need these loafers….. Insert sad face (although here is a more affordable option). I will say though, that I am SO glad loafers, flats, slides are totally "in" (said in my most valley girl voice possible) because who wants to always be in heels? Not me.
Speaking of spring, temperatures are finally warming back up in NC and I am happy. Last week's 50 degree temps felt miserable. I had already put all of my sweaters/boots away for the season and the WHAM it's freezing again. Bless me if I ever move back to Ohio because I a a whimp when it comes to the cold. Is it still cold where you are? Even though it's warming back up, I could still use a vacation in the Caribbean or I'd even settle for Florida. 😉
Happy second day of spring friends! I'll also take a second shot of espresso in my coffee cup, anyone else?
XX