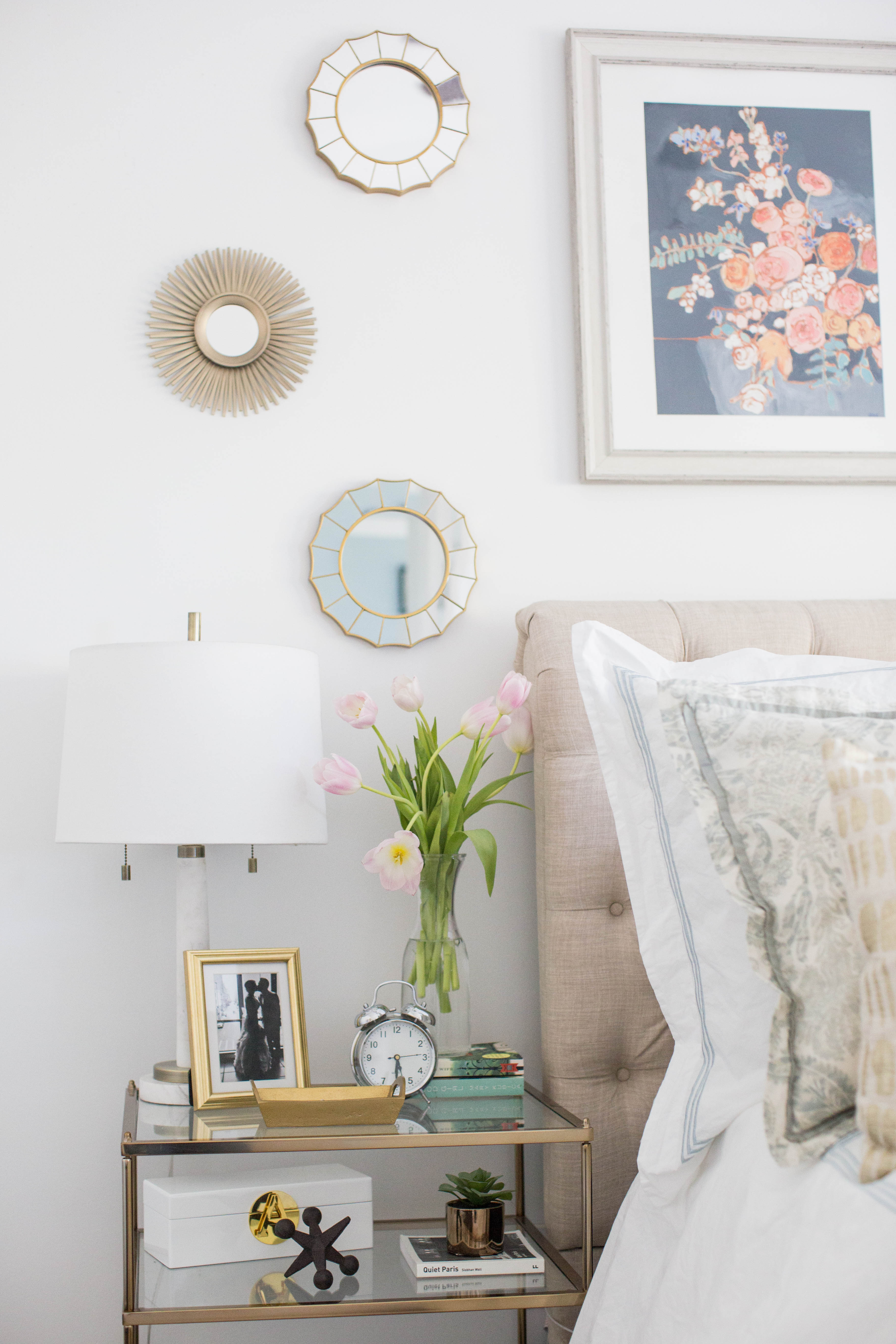 We've all been there as adults, in a moment's notice a brigade of people are heading over and you haven't officially cleaned in over a week. Stuff is on the floor and well, you're somewhere between panic and embarrassment. Being someone that always likes my house clean for guests, I have had this scenario happen far too many times to admit and I always find myself apologizing for the condition of my home. I know guests don't care, but I do. I want people to think I not only keep a clean house, but I want it to look effortlessly clean. When Aaron started residency and we moved to North Carolina, there were constantly new friends to meet, so we found ourselves inviting people over all the time to hang out (and decide if they made the cut!) J But after time, something changed. I started implementing techniques into my daily/weekly routine that meant my house could ALWAYS be ready to show/entertain within 10 minutes, maybe even 5 on a good day. And whether or not you like a tidy home, don't we all need to know how to whip our places into shape within ten minutes or less? #hellounwantedinlaws Below are my 8 tips for keeping your clean and ready for guests in a moment's notice.
#1. Be wary of "catch-alls" – we all have that one chair, ottoman, place on the counter, etc. that catches everything. We have a chair in our bedroom that often catches the clothing of the day that's not quite dirty, not quite clean or even a bag I need to empty and put away. It's a slippery slope, so my best advice is DON'T. But if you do (like me sometimes), make it a point to clean the catch all every morning before work. Chances are putting items away takes five minutes and keeps your house clean.
#2. Everything should have a place – if everything has a place in your home, then you know right where it goes, meaning everything should have somewhere to be put back. If it doesn't have a place, then you don't need it. I make it a point once seasonally, to clean out every area of our home. That means 4 times a year, I'm purging. I know it seems daunting, but I make a list and tackle on area daily or weekly depending on how big. It's my best piece of advice for homeowners that seem to collect "stuff".
#3. Make Your Bed – I know some people just aren't bed makers, but I'm telling you, if your bed is made, you won't want to trash the rest of your room. When I make my bed, I always keep things in my space more tidy b/c it just looks nicer and feels better, however if I don't make my bed, I just tornado the room…so I make my bed every morning 99.99999% of the time.
#4. Set a "cleaning day"— Once weekly, I do all the nitty gritty cleaning. However, I'm OCD slightly, so I'm well aware that toilets, dusting, etc. doesn't technically need to be done once weekly. Bi-weekly or even monthly is probably fine, it's just a personal preference. Regardless, set it on your calendar and knock it out. For me, it's Thursday nights and in about 1.5hours, I can clean our entire house 90% top to bottom (1 hour if Aaron vacuums for me). Yes, the hourly weekly sucks, but guess what, if anyone pops by, you can keep your house clean because of that hour.
#5. Dishes away –this means out of the sink, either in the dishwasher or put away. Counters cleared from dishes, no excuses.
#6. Have easy to use tools – I feel like some people hate cleaning b/c of all of the products needed. We keep it pretty simple in our house, Swiffer dusters, and some glass cleaning solution, vacuums and then Swiffer wets for hard wood spaces. We don't invest in all of the supplies, etc. because honestly, there just aren't needed. Stick to the basics (I legit have so many Swiffer products, they are great!).
#7. Don't leave a room empty handed – I'm serious. We leave stuff all over the place, it's human nature. I never walk up the stairs without something in my hand that needs to go up. Just like any glass in the living room gets carried on my way into the kitchen to be placed in the dishwasher.
#8. Take Five Minutes before bed to tidy – this is huge. Aaron and I always lay on the couch with blankets in the evenings, but before bed, I always refold the blankets and put the pillows back. It's so refreshing to walk downstairs when it's already clean the next morning.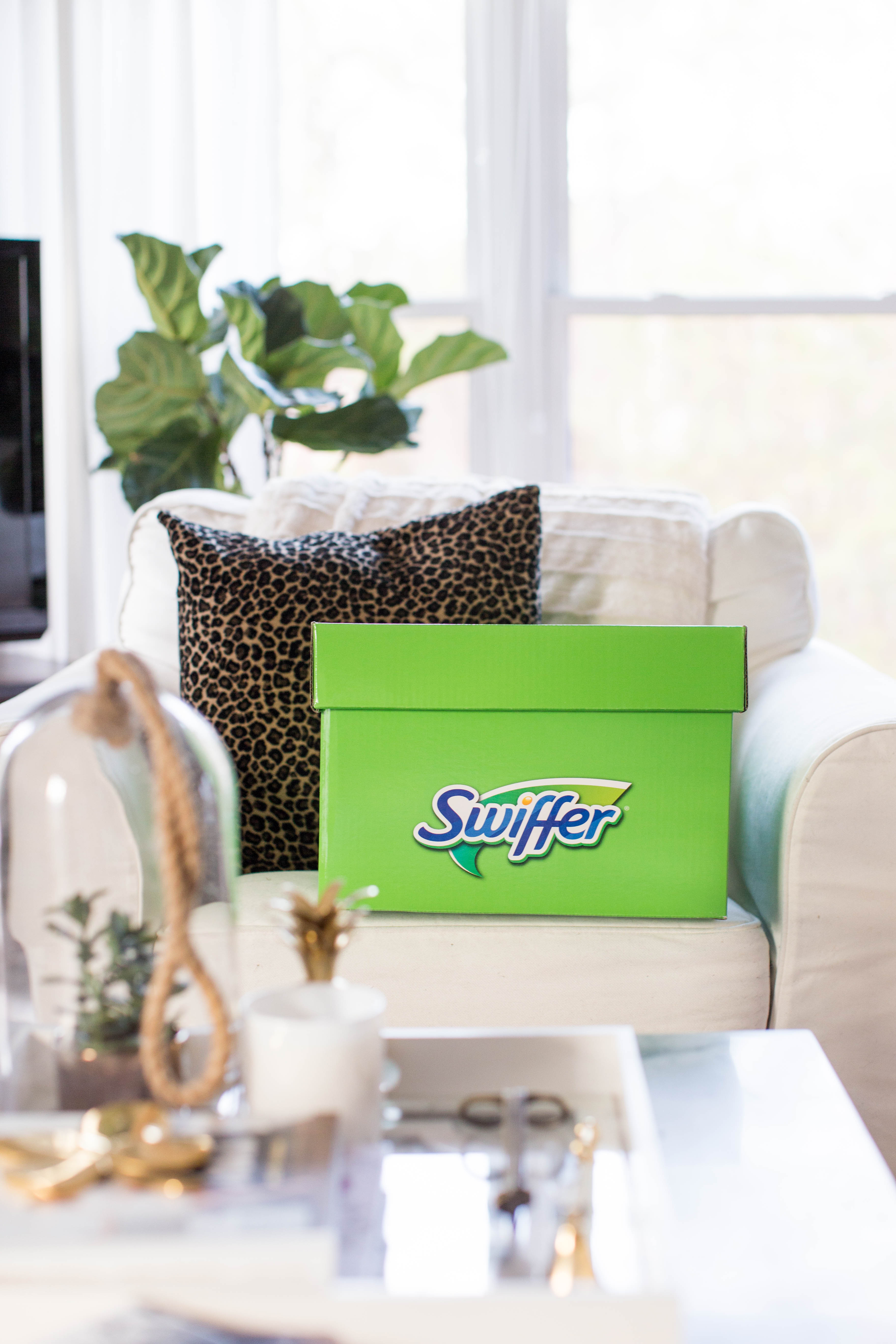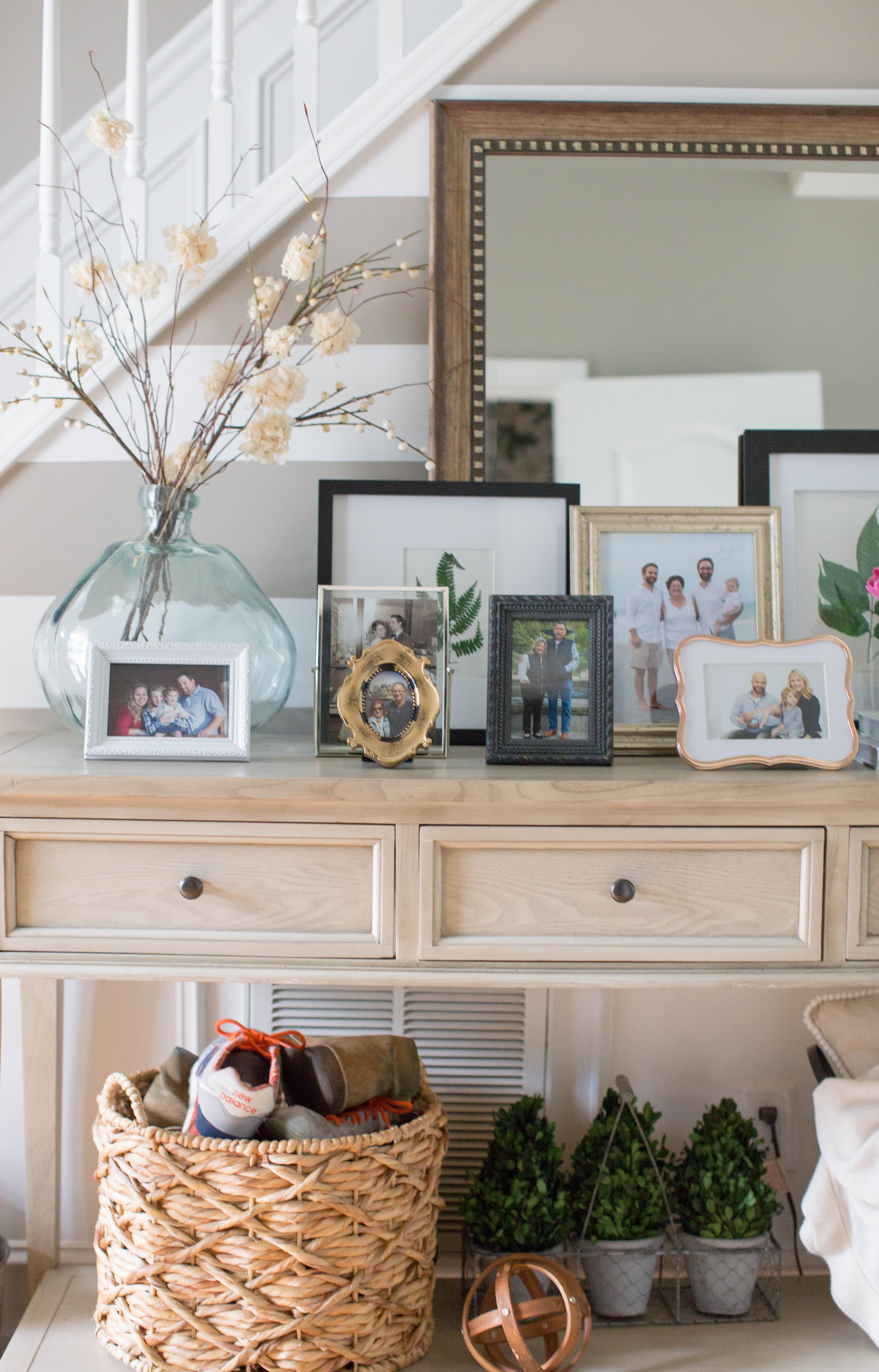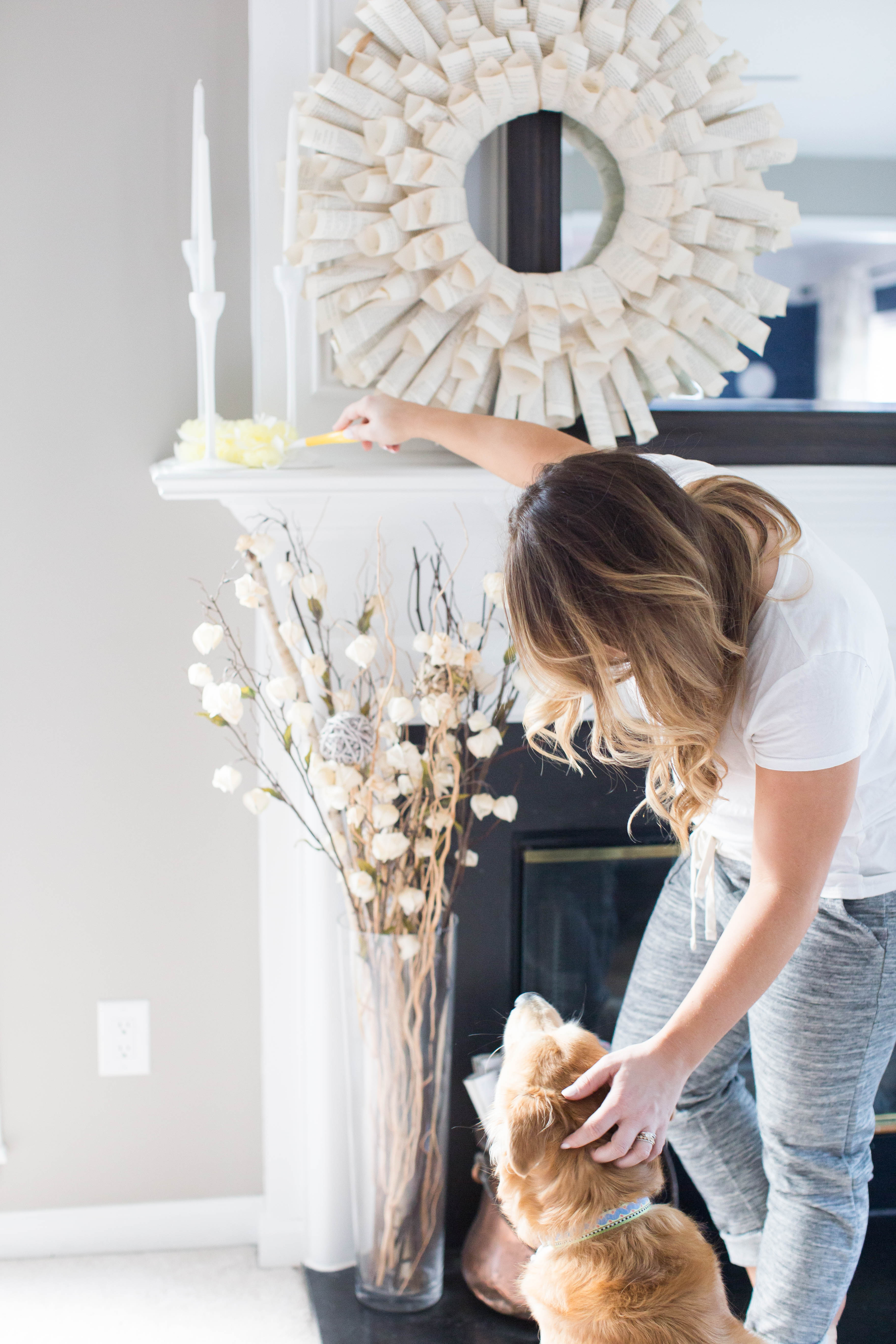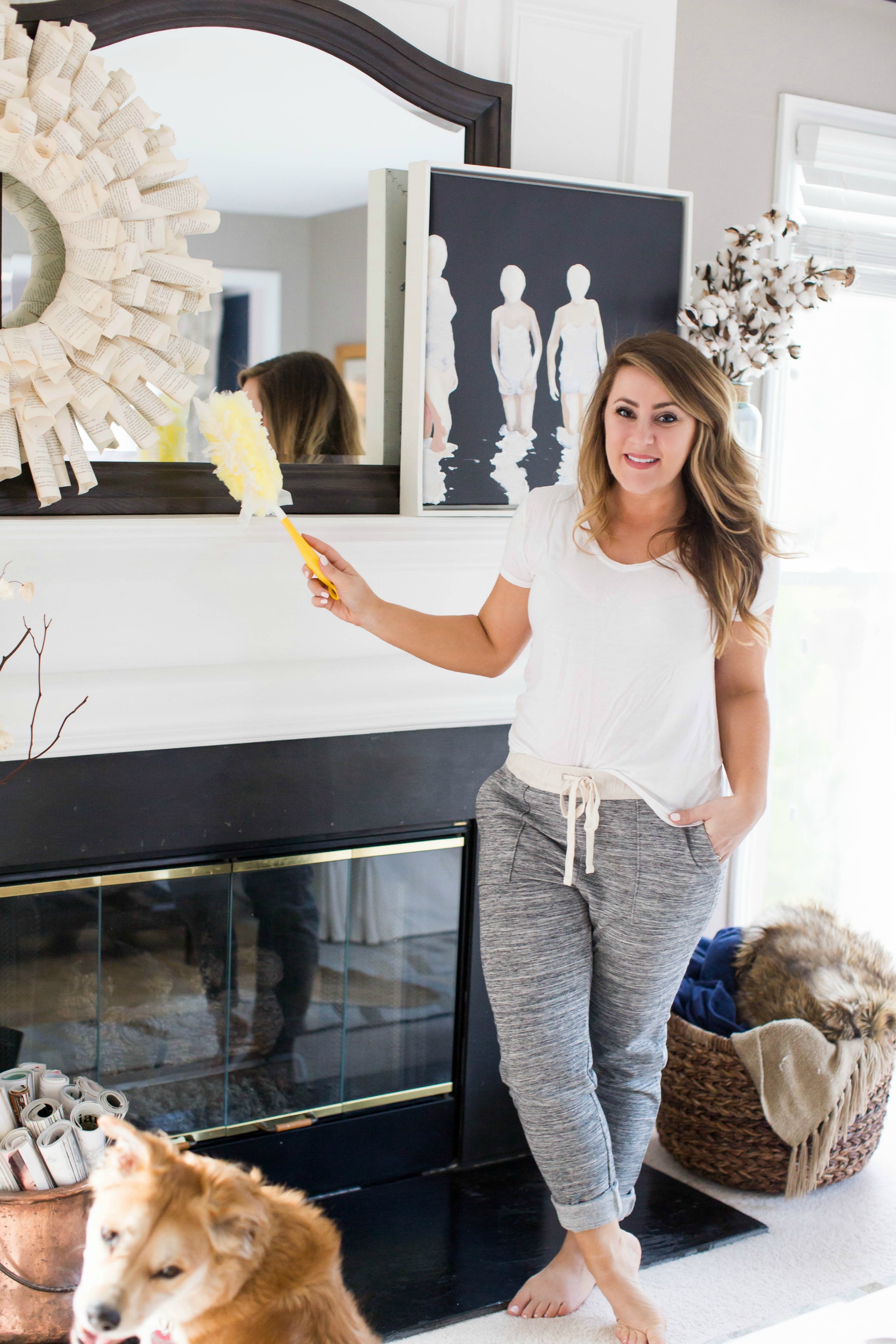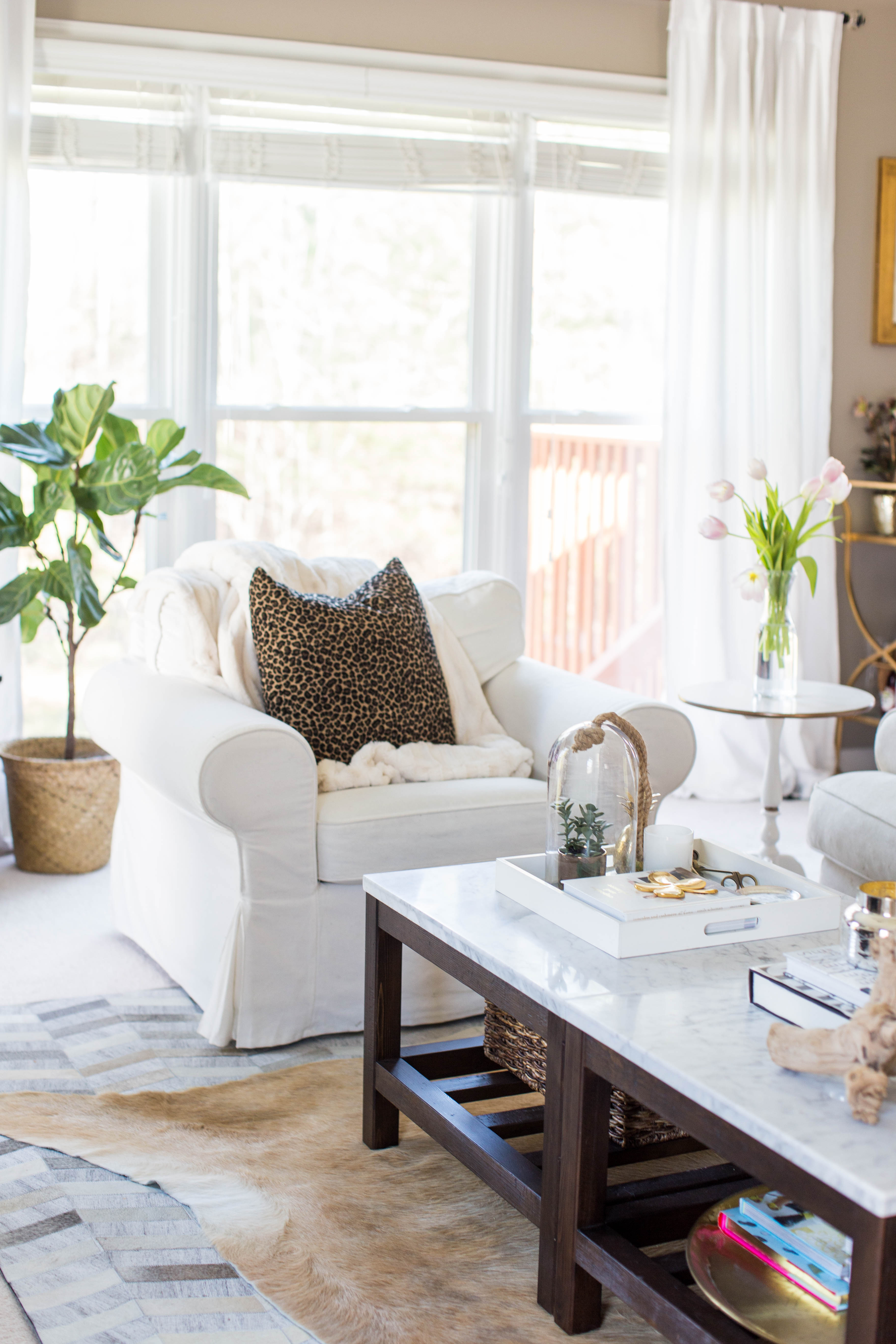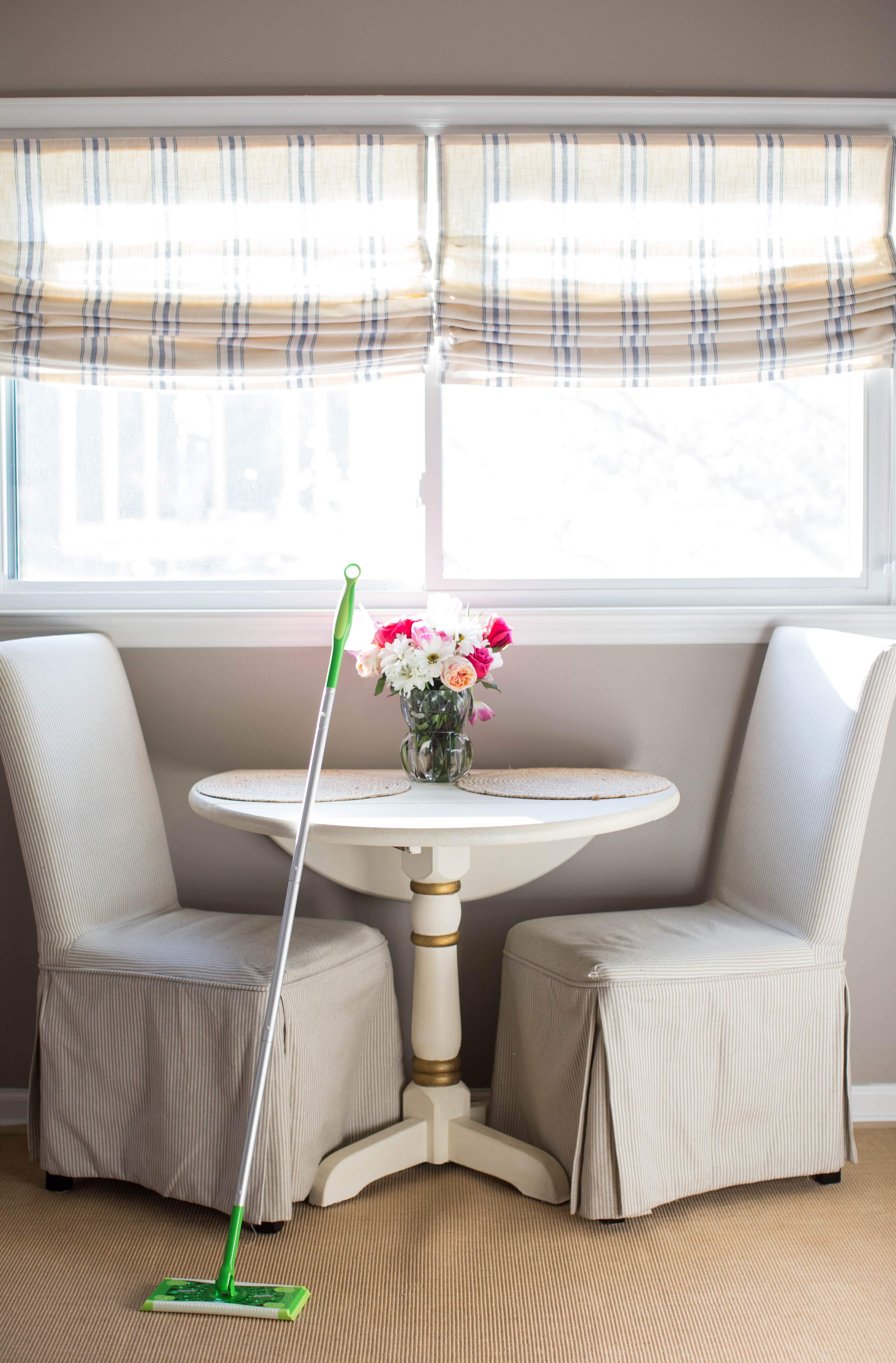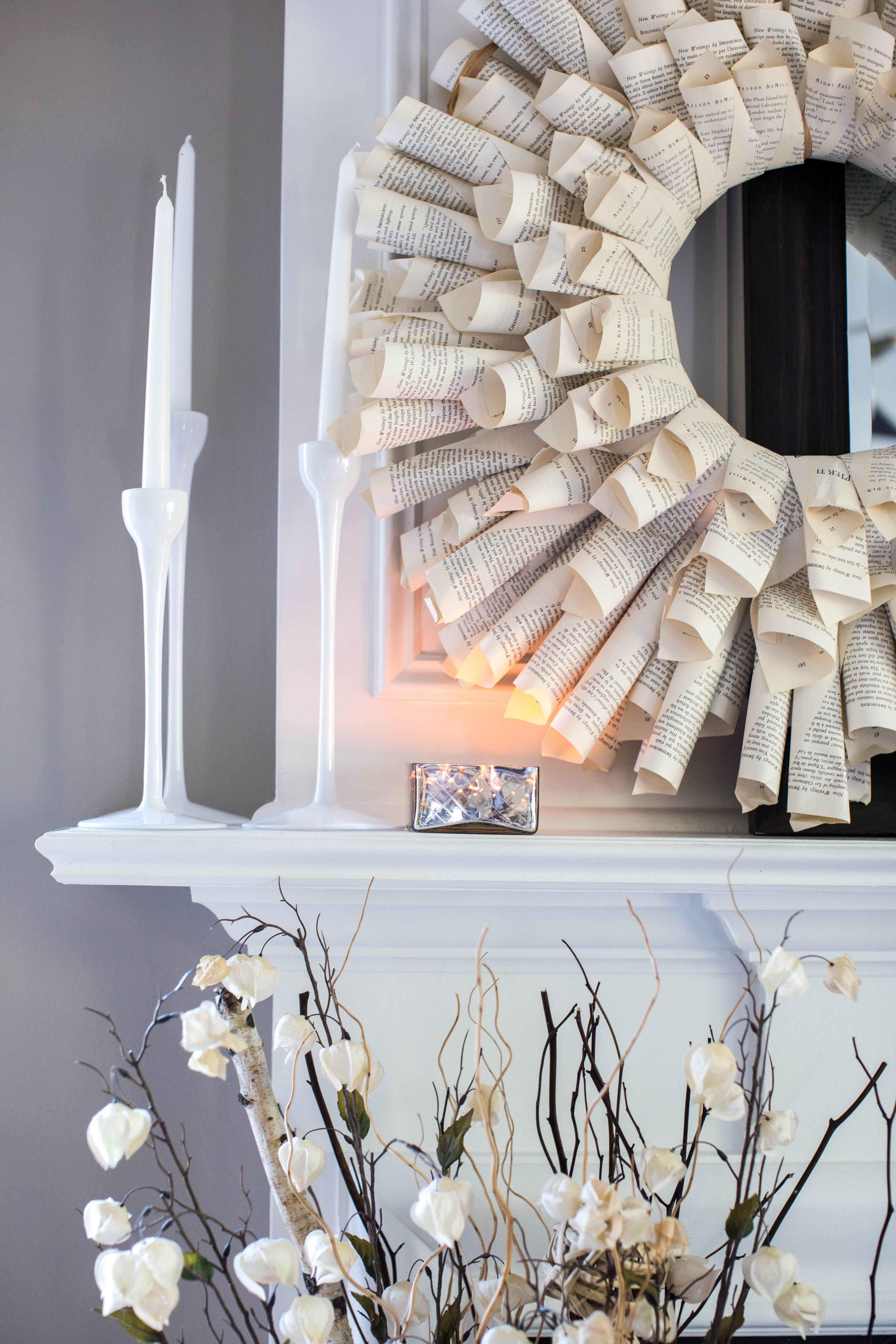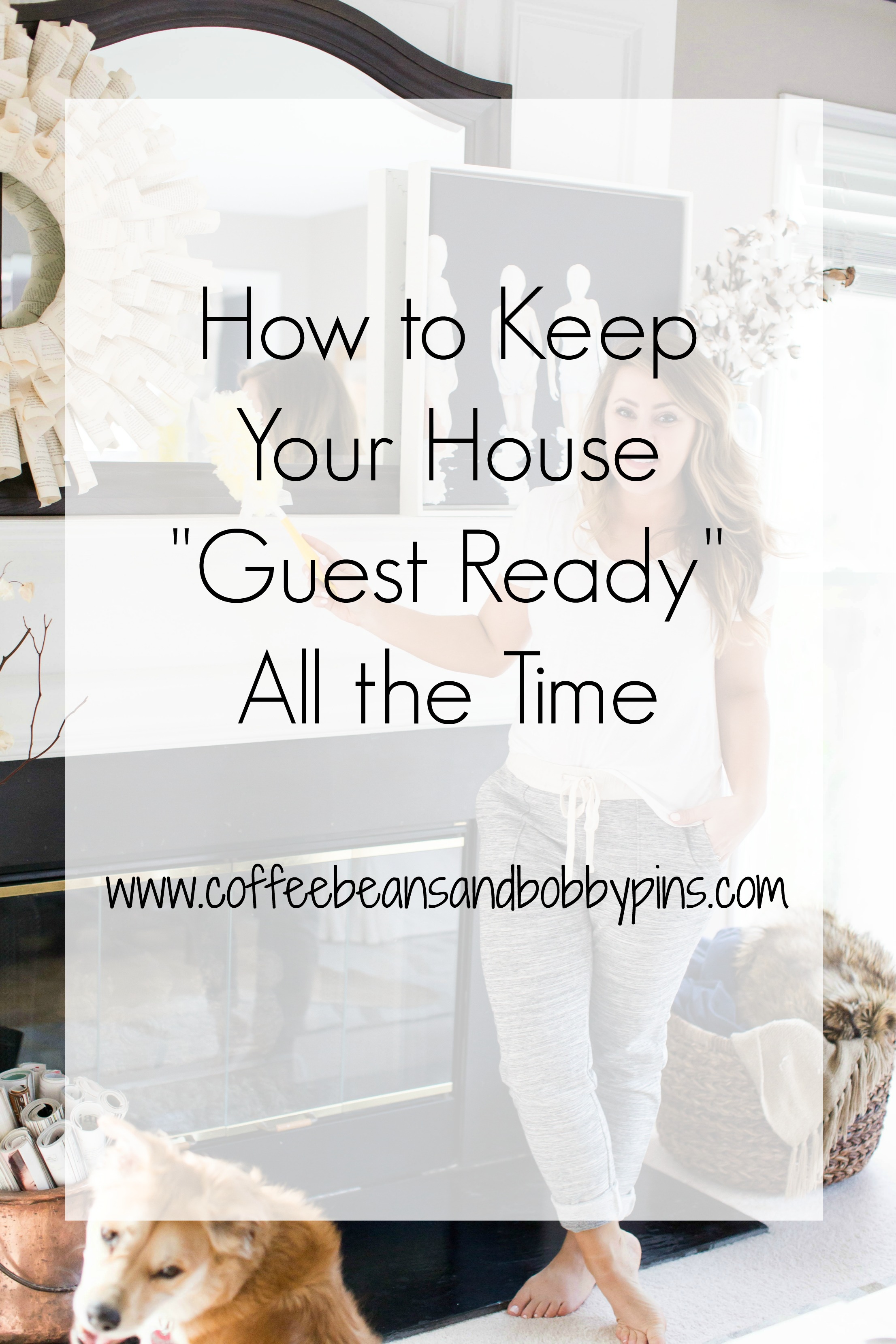 Honestly, if you implement these tactics, at any given time throughout the week or weekend, you should be able to pull out your handy Swiffer duster, give a quick sweep and keep your house clean and the time. Whenever we rush to get things in order, I quickly dust the high dust areas (tv stands, ugh), light some candles and just wipe the kitchen counters. I'm telling you, it's crazy how easy it is to maintain these tips and even easier to not feel on edge with a dirty house all of the time! It also means more time to have fun #adulting and less time dreading it!
Am I missing anything that you do to ensure your house is always "show" ready? What are some of your tips to keep your house clean and ready for guests?!
Sources:
Mantle Decor: Picture / Book Wreath (similar) / Candlesticks / Mirror / Candle
Outfit: Sweats (obsessed)
Nightstand: Nightstand / Bedding & Pillows / Gold Pillow /  Lamp / Bed / Artwork / Mirrors
Entry: Table
Living Room: Coffee Table Books and here / Candles / Tables / Rug / Cow Rug / Chair / Cloch
Thank you to Swiffer for sponsoring this post. Also, happy birthday Swiffer! We really do use out dusters, the Swiffer brooms and a Swiffer Wet-jet weekly. I think they are simple amazing products and I appreciate you supporting thr brands that makes this blog possible!