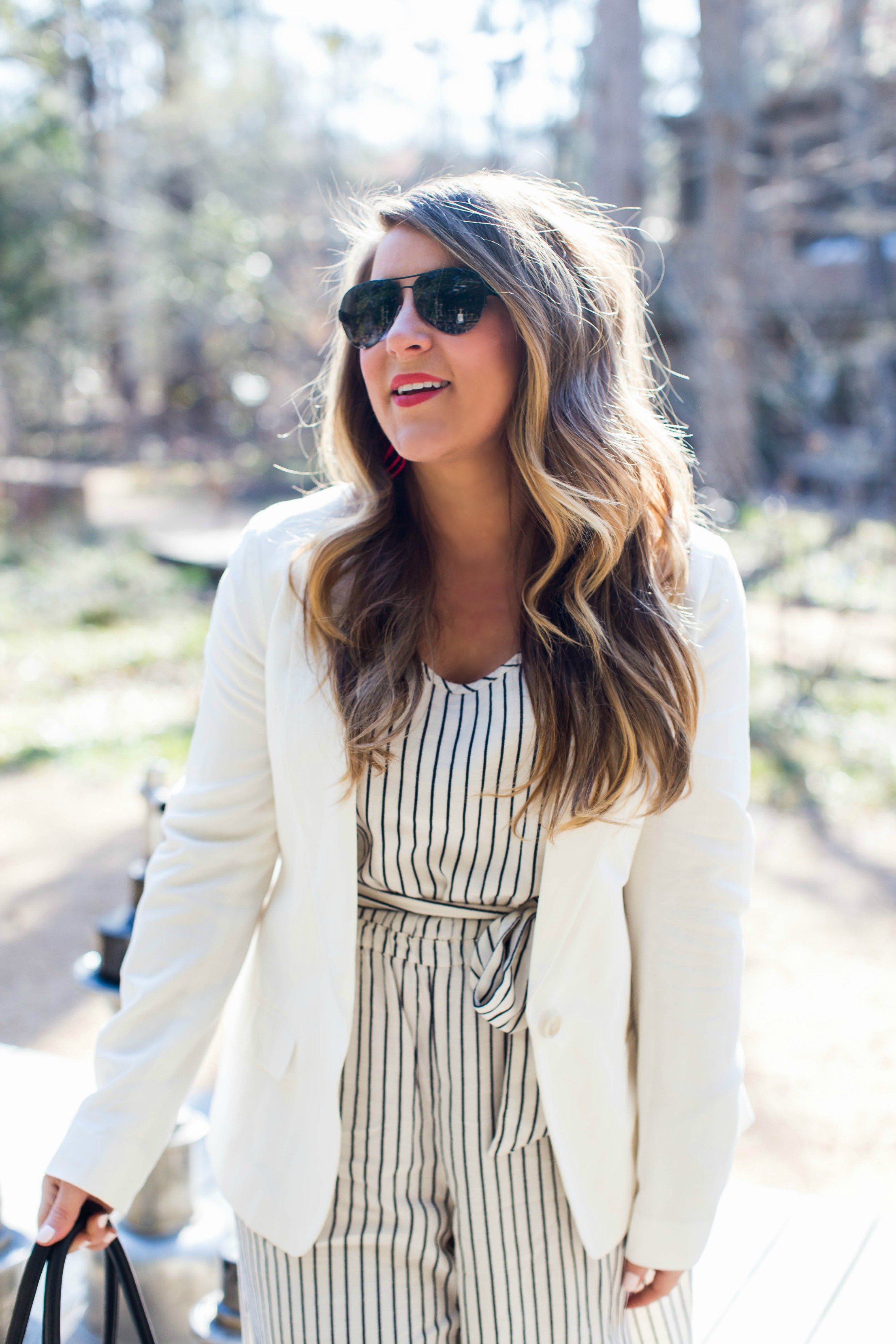 Blazer / Earrings / Jumpsuit / Bag / Bracelet / Sunglasses / Shoes
I don't think it's news that I love a good
jumpsuit
(you can see them
here
,
here
,
here
, should I go on?). I love how flowy and comfortable they are (albeit a little hard to use the restroom in) and I feel like they don't hug my thighs too tight #goals. So, when I recently stumbled upon this one at
Gap,
I loved it. First of all, can I say I feel like
Gap
has really stepped it up this season? I got an email a few weeks ago and thought "I'll check it out". Aaron has always been a fan of Gap, but I slowly lost interest over the years until recently. SO MANY CUTE THINGS. I grabbed this jumpsuit and a few other cute items thinking I would return at least 4 and well, insert sad face. I loved them all.
Anyway, now that I've gone over and over my love for jumpsuits, how was your weekend? April the Giraffe is still FREAKING preggers. Is anyone else watching? Please say yes. I've been watching/checking/waiting for three weeks now and I am obsessed. If I miss this baby, I will be so sad. Aaron keeps telling me I can watch a replay, but do you want to see a replay of a runway show? I think not. So, I spent a large majority of the weekend watching April and also hanging out with Aaron and while he was watching basketball and I blogged. All in all, not such a bad weekend ANNNNND I got my closet cleaned out. Kind of. I mean, I got rid of 6 basket fulls of clothes, but if anyone wants to some play SATC with me, please come over now! I know I need to get rid of WAY more.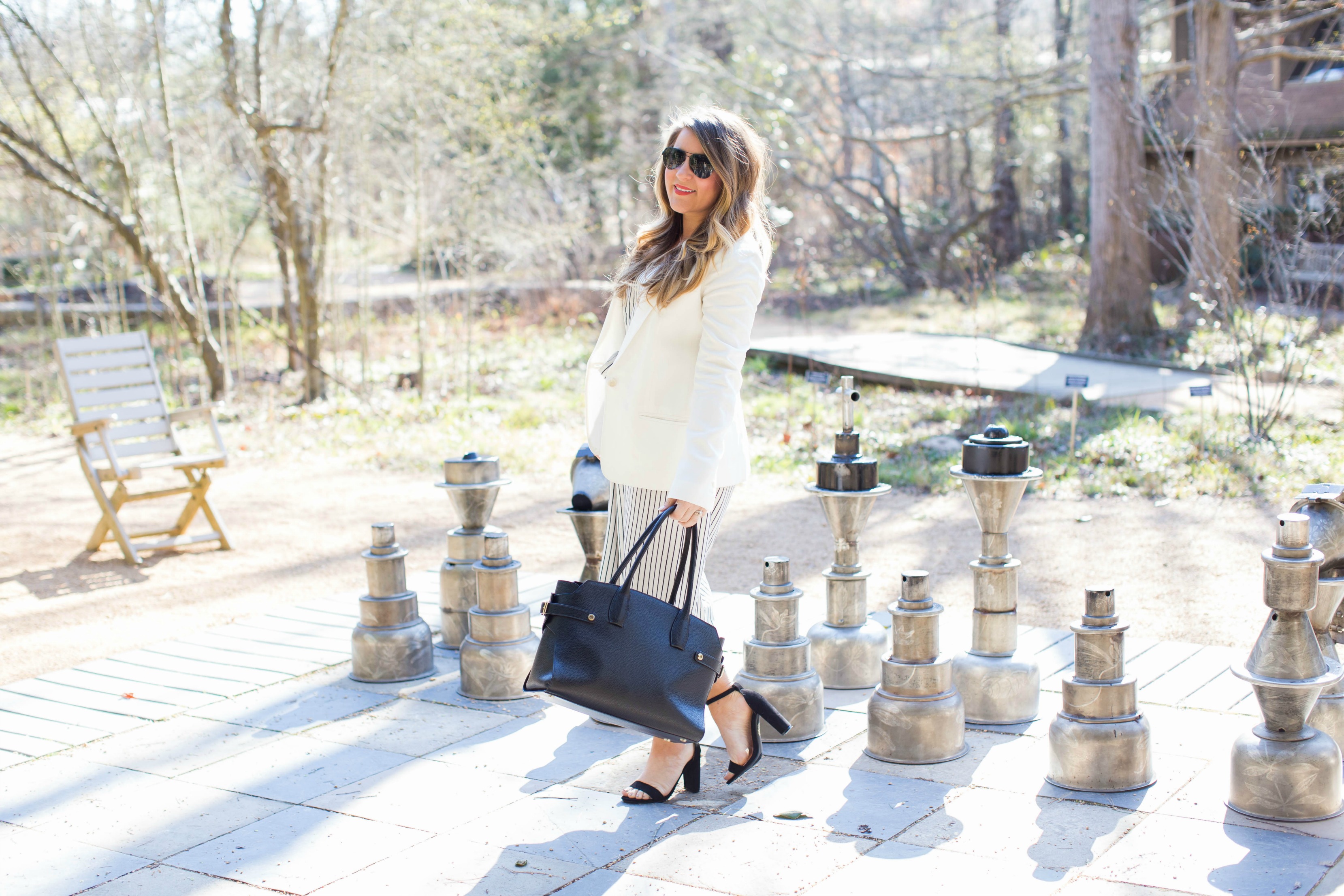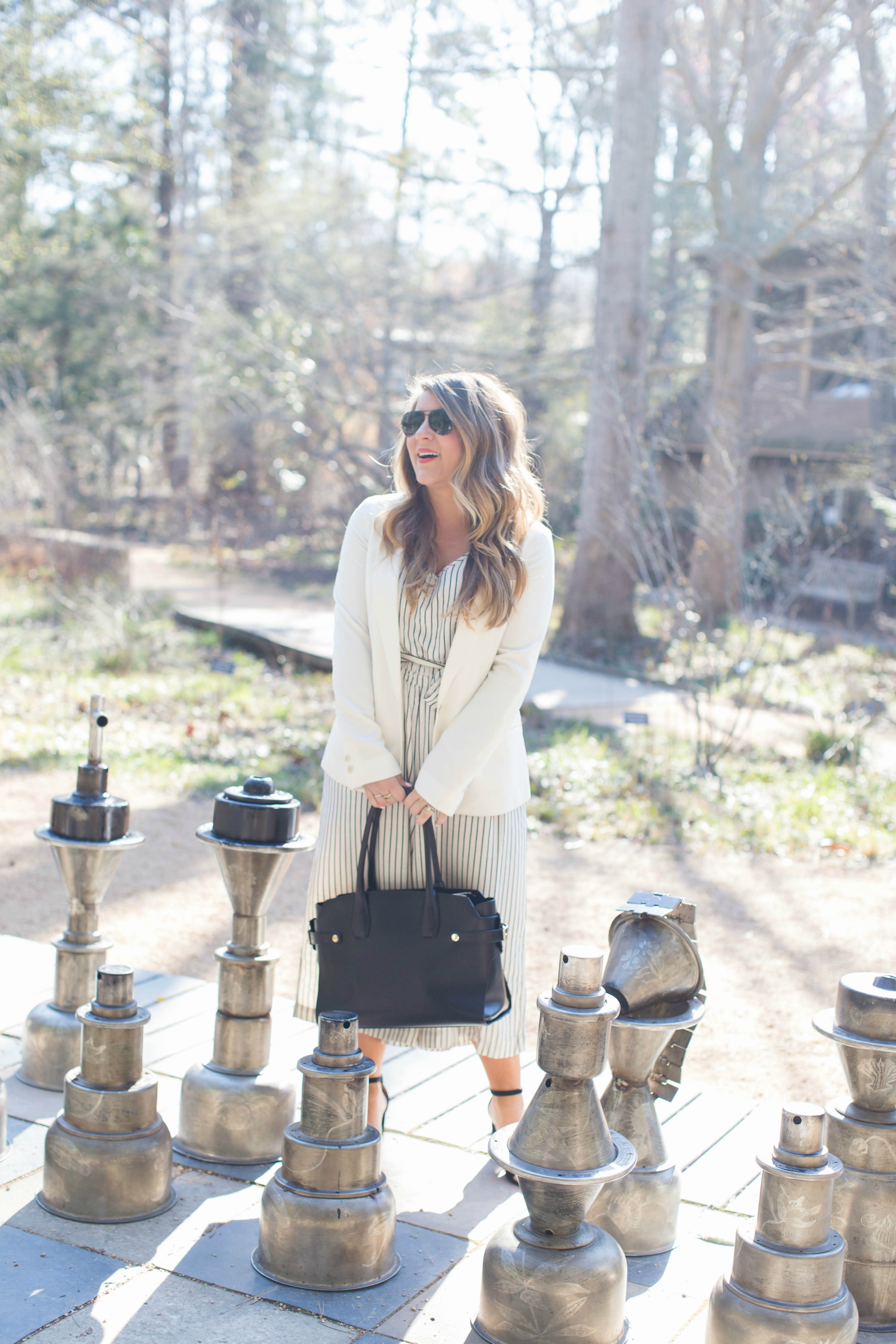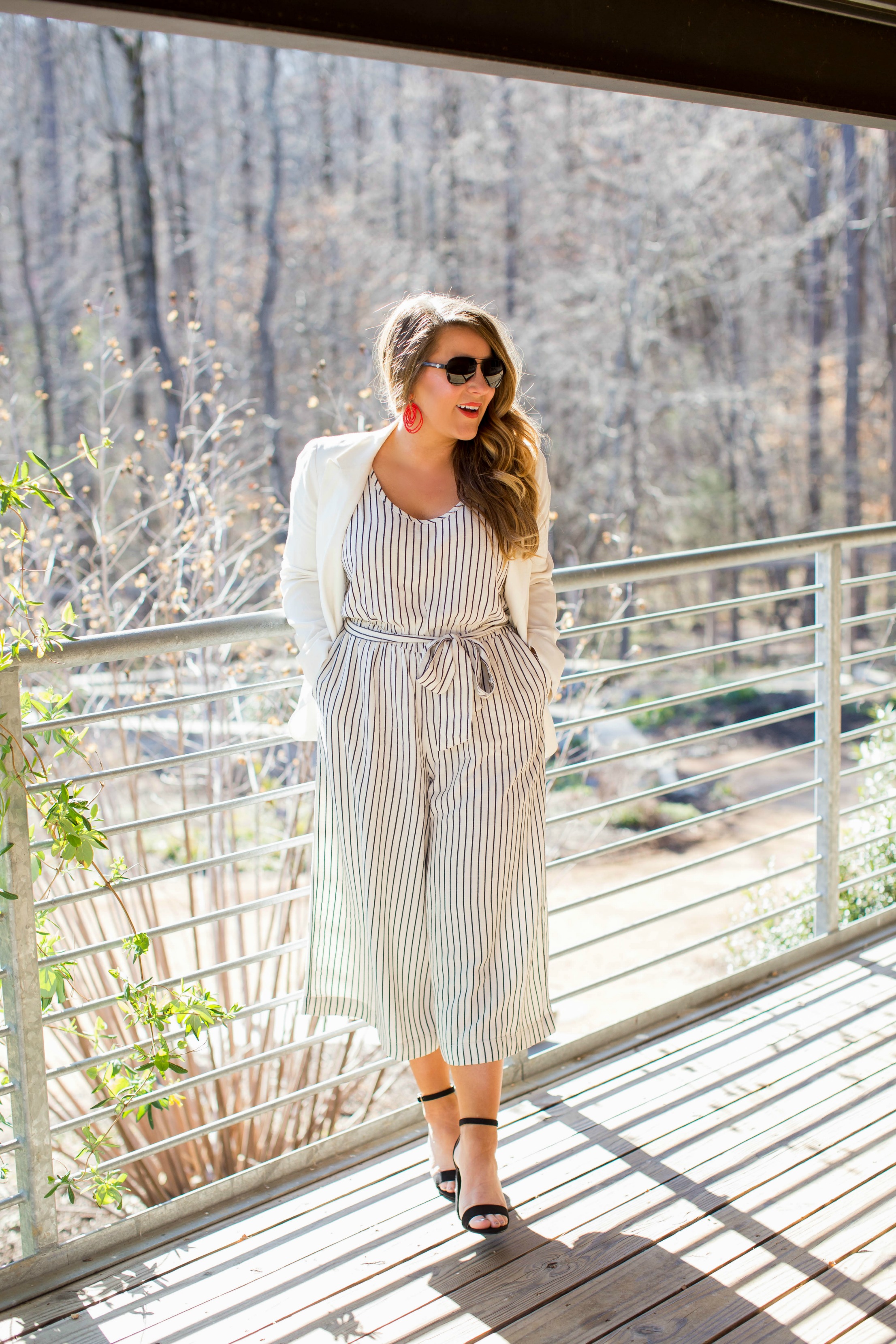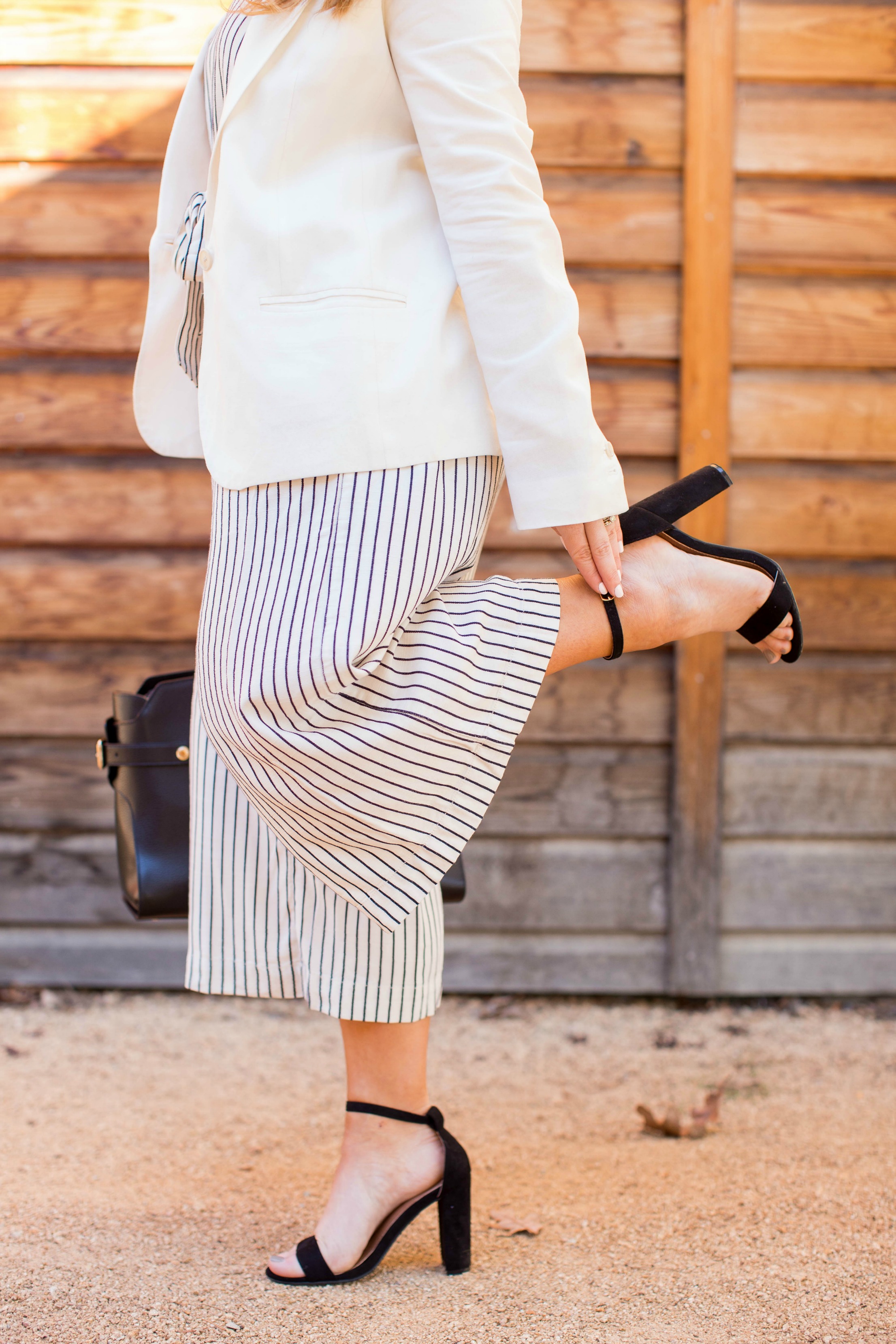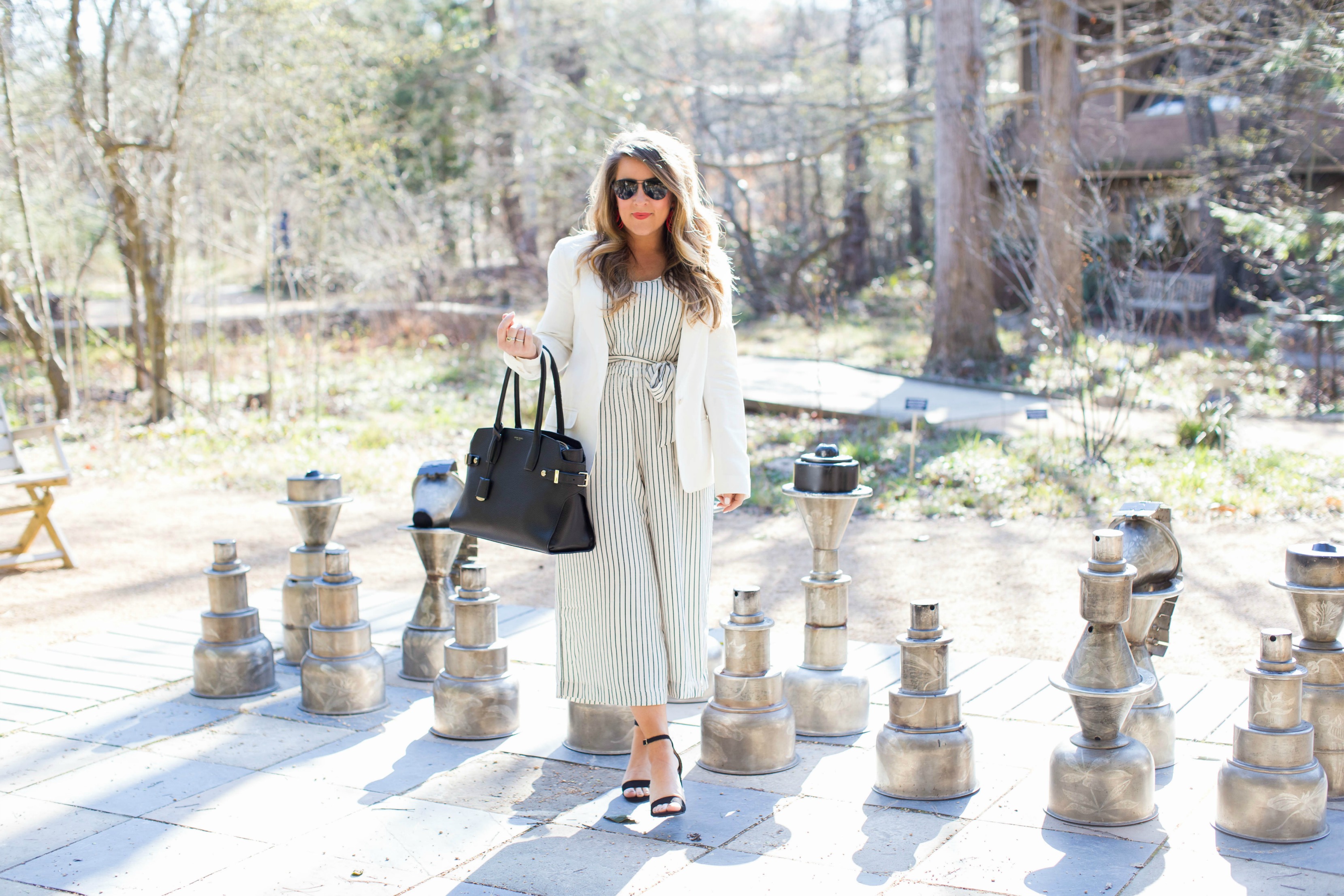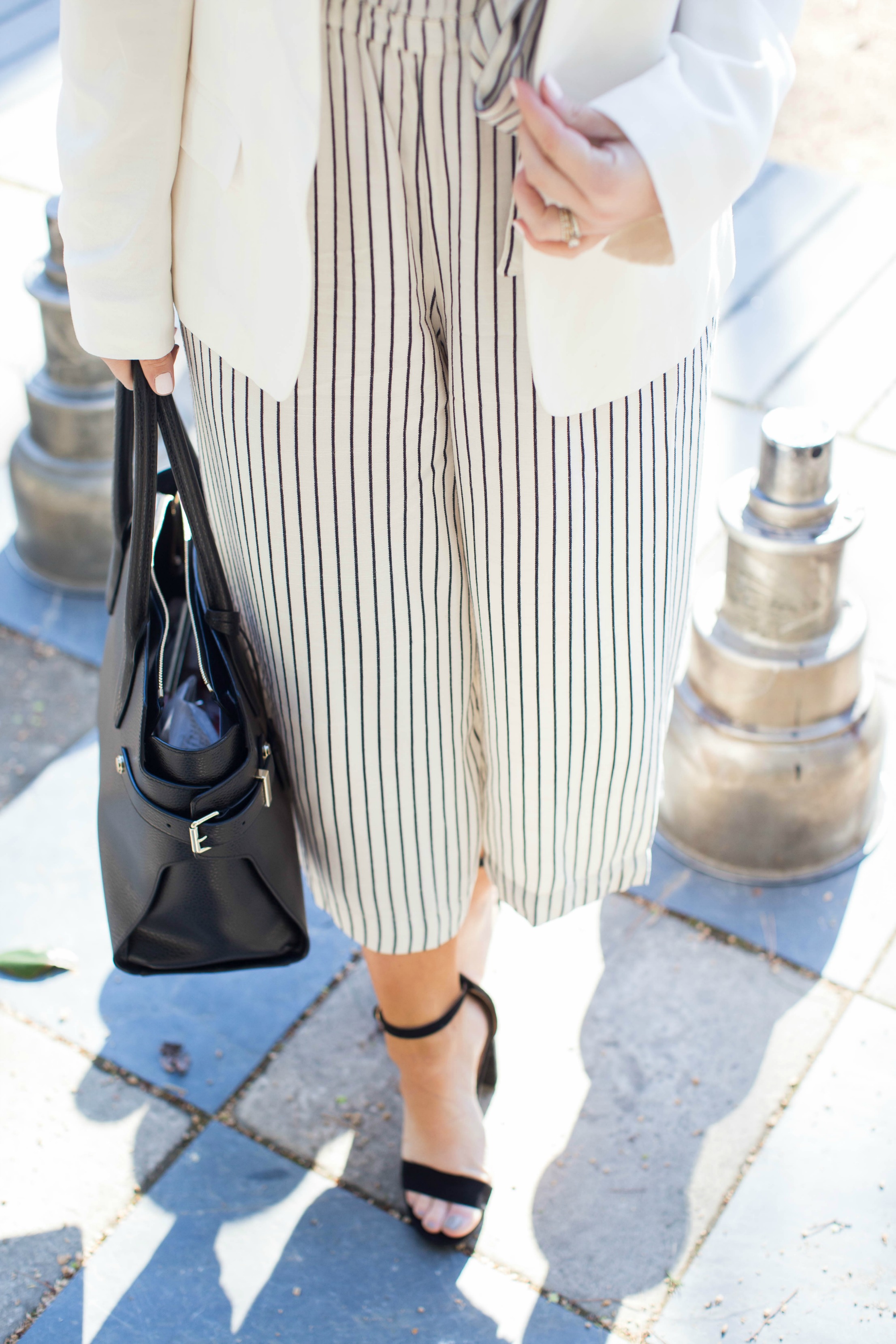 I can't wait to show you how I've styled this other ways. It's been on major repeat, even with my shoot at the Unscripted Hotel in Durham!
Anyway, happy Monday! Fill those cups, fill those cups. No judgement on how many!
Have a great start to the week and get a jumpsuit!