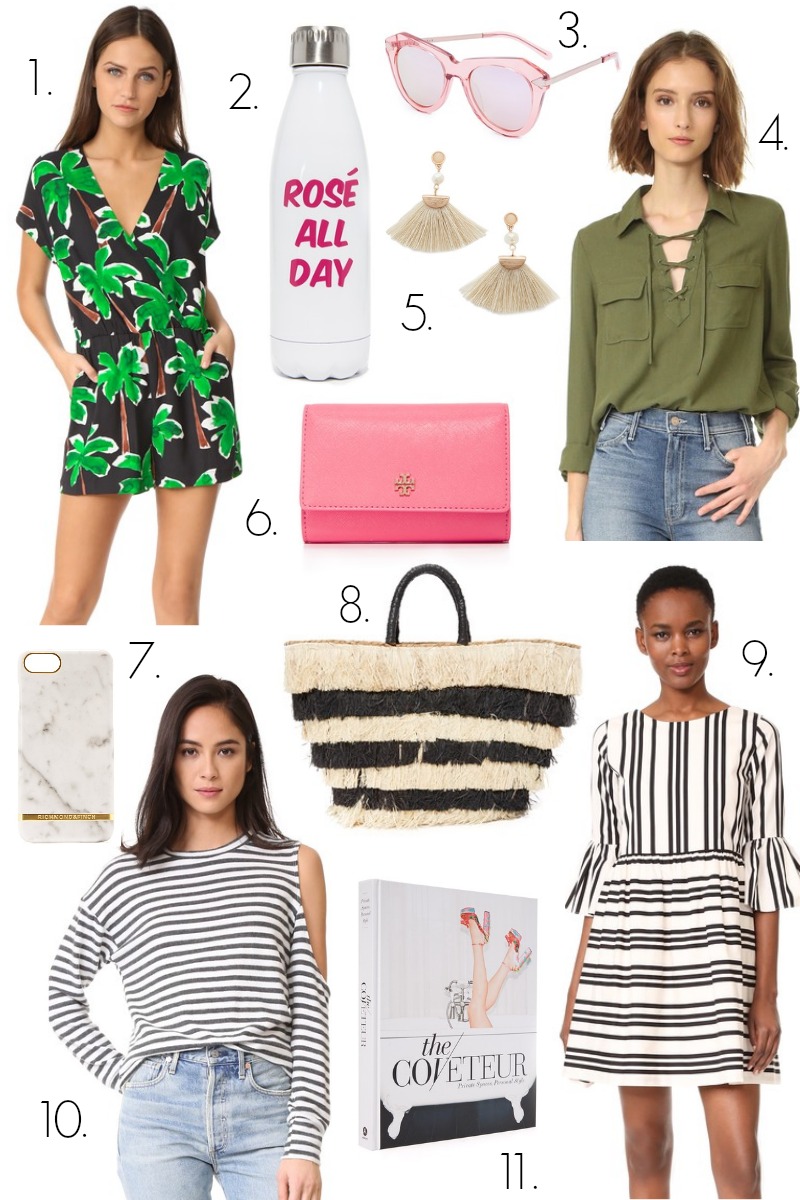 1 / 2 / 3 / 4 / 5 / 6 / 7 / 8 / 9 / 10 / 11
Have y'all checked out the Shopbop sale? It's one of my favorite sales of the year because items I can't typically justify buying are suddenly on major sale, which practically means I make money buying them. 🙂 In all honesty though, I do love this sale and the variety of items you can pick up. I am dying over this palm romper and I'm planning on nabbing these too.
Also, if you have to shop for your guy like I do (Aaron never buys anything he needs), then East Dane the sister site is also having a major sale. I have these in my cart for Aaron, but I'm not 100% sure he'll wear them since he's convinced he can't wear white without getting it dirty. I have the female version and I LOVE them, plus they are a great price. I wear them with anything/everything during spring/summer and contrary to what Aaron thinks, you can just throw them in the wash with a little bleach and shiny as new!
And just like any sale, the more you buy, the more you save. Who doesn't love a Shopbop sale like that? You can see the promotions below.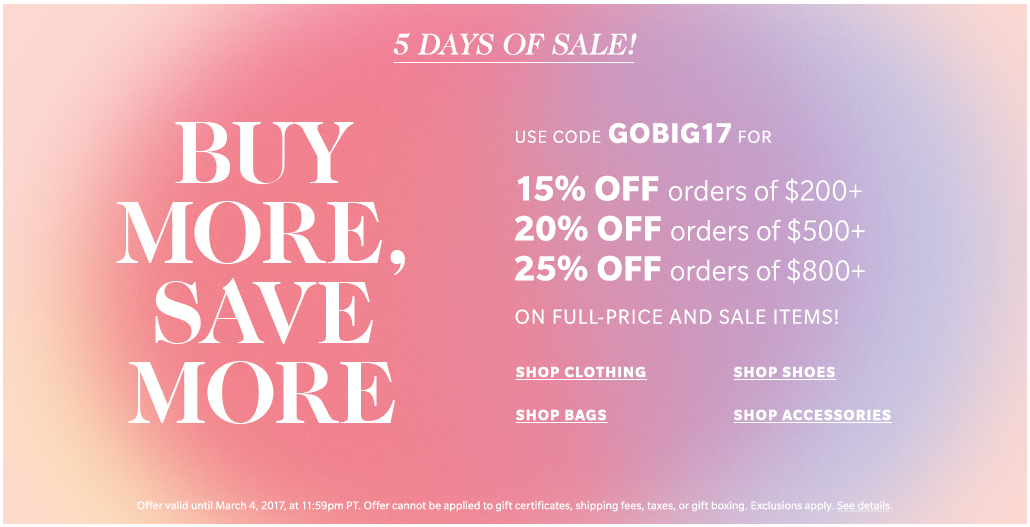 Anyone have their eye on something in this amazing Shopbop sale? We should all play the mega millions and just promise to share it with each other so we can shop! 🙂 We often go in on big jackpots at work in my department. I never have cash, so I never buy in, but damn gina!, they are intense! Contracts, print outs, the whole shebang! #iguessidontblamethem
I tell you this much, if I won, I wouldn't be going back into my office. Would you?
Now I'll morning I'll be thinking of winning and shopping this Shopbop sale. Or, I'll just be doing the latter. Have a good one friends- pour an extra big cup of coffee, it's hump day!
XX