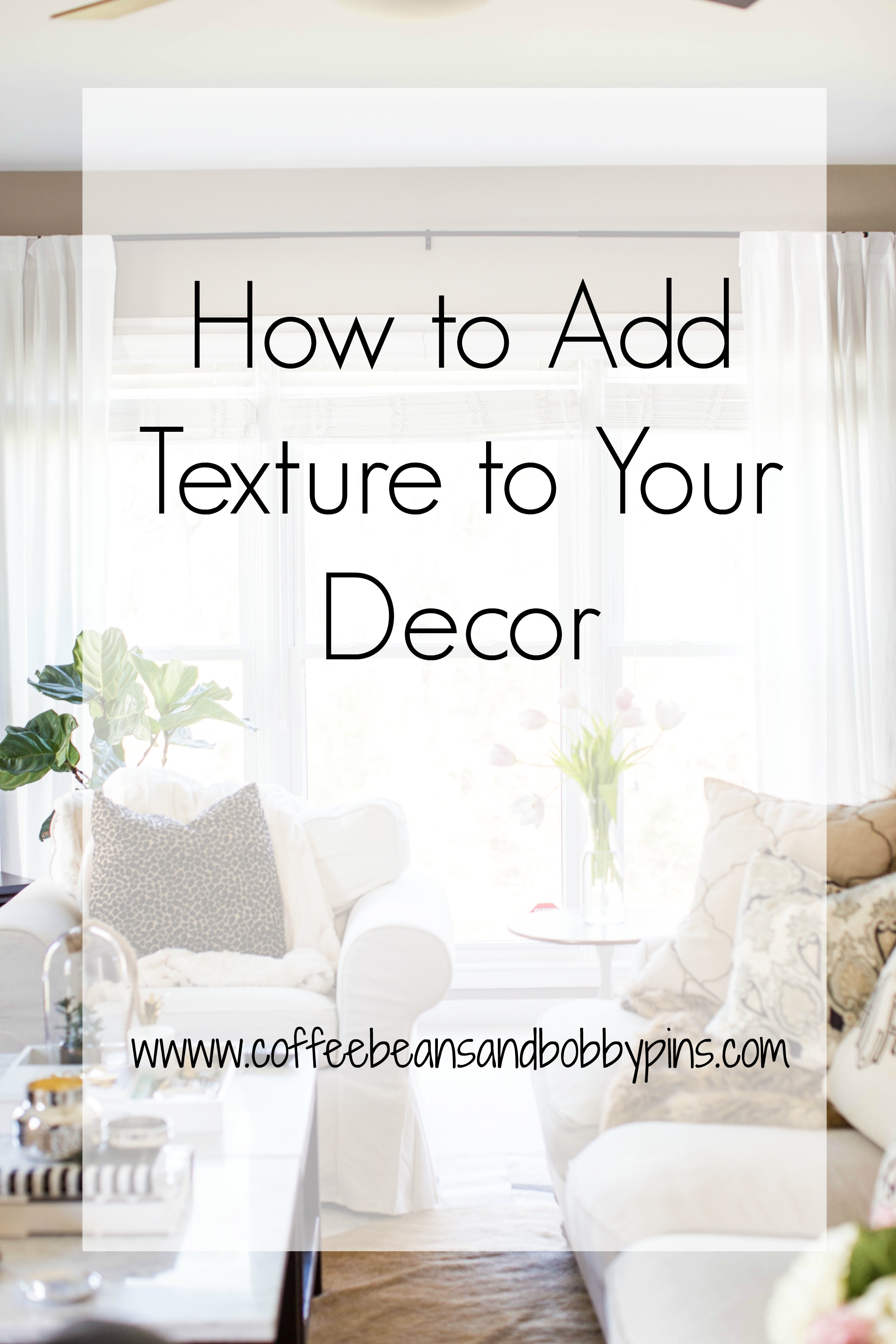 One of my favorite things about owning a home has most definitely been the design process. I've said before that this is our starter home that we bought only to save money on rent while Aaron finished residency. We never expected to buy during this time frame and we knew we wouldn't be spending money on remodels and major updates (although we did update parts of the kitchen). Since I can't make our house magically have character with arched doorways, years and stories, my favorite tactic is to create texture in every room that adds dimension and visual interest. There are many ways to accomplish adding texture to a home, so today I wanted to share some tips I use throughout our home.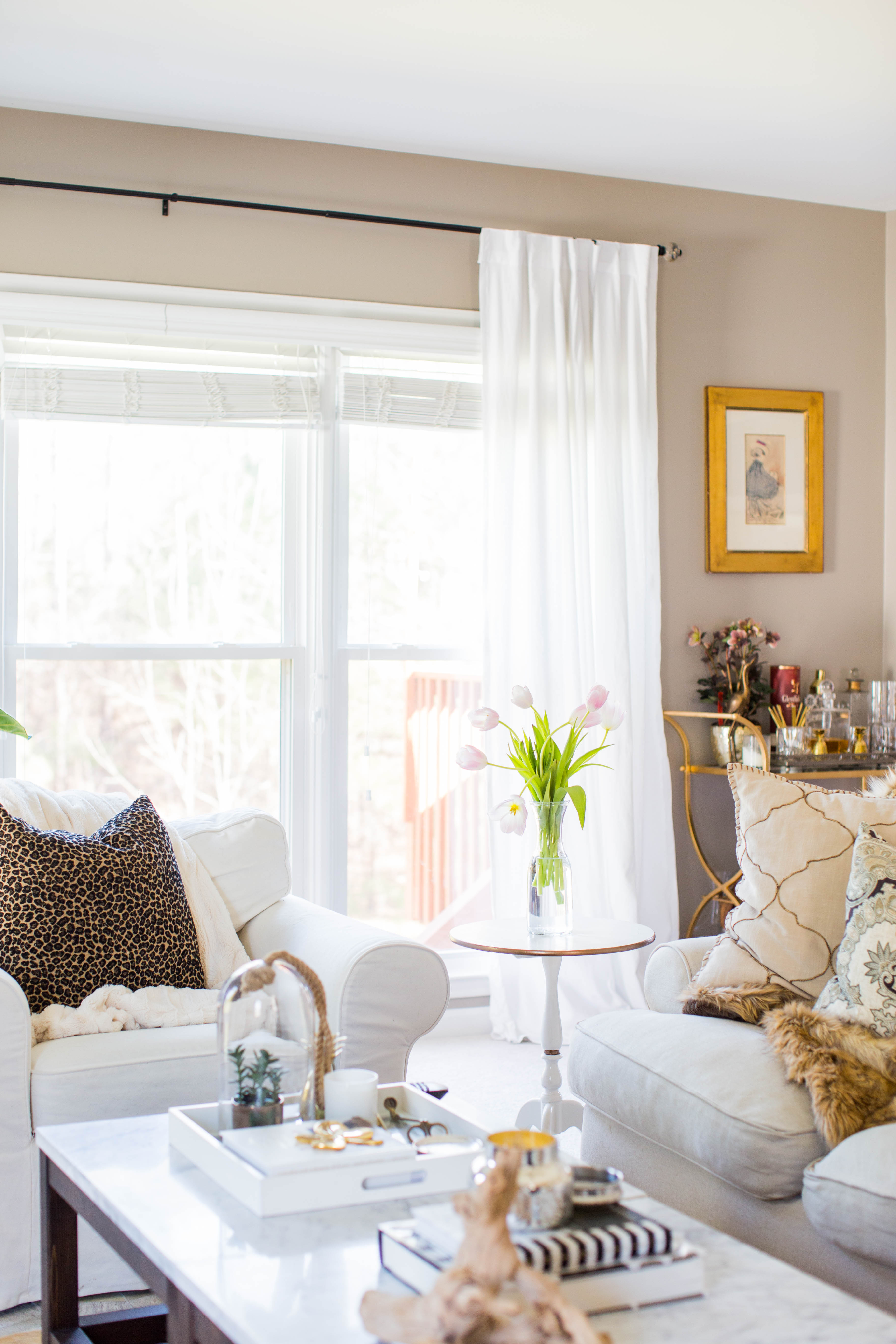 Utilize Textiles: Not all of the fabrics/textures in your house should be the same. Mix up the pillow fabrics, cloth furniture choices and rug types. In our rooms we have a canvas couch, linen chairs, fur rugs, etc. Tip: Try layering two different types of pillows together on the same piece of furniture.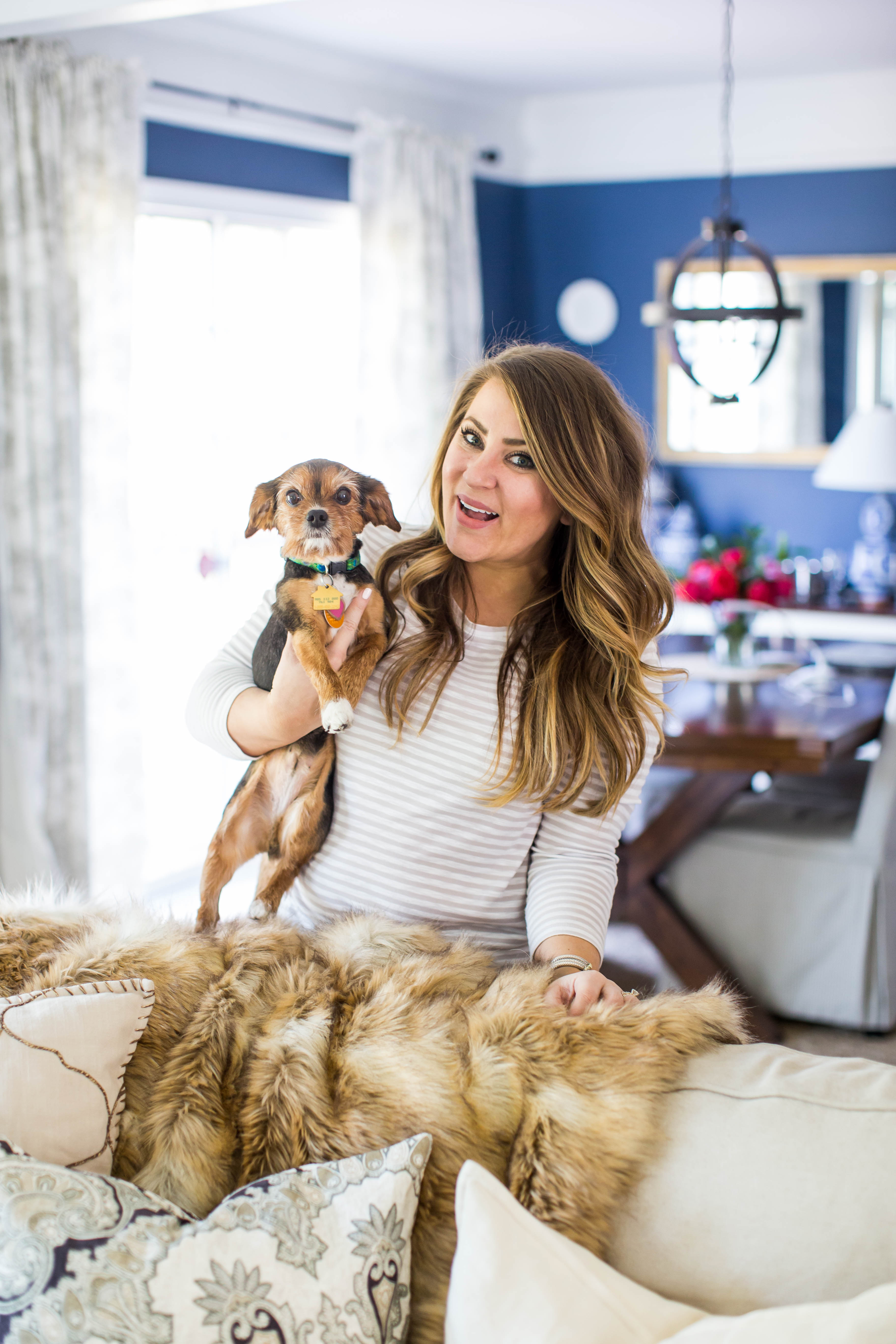 Use a throw blanket: Adding a blanket draped over a chair or sofa, stashed into a basket or even on the foot of the bed is a great way to add visual appeal to a room. A fur blanket or tassel throw looks great hanging a bit out of a blanket basket. Tip: Embrace the messy, don't fold it too perfectly.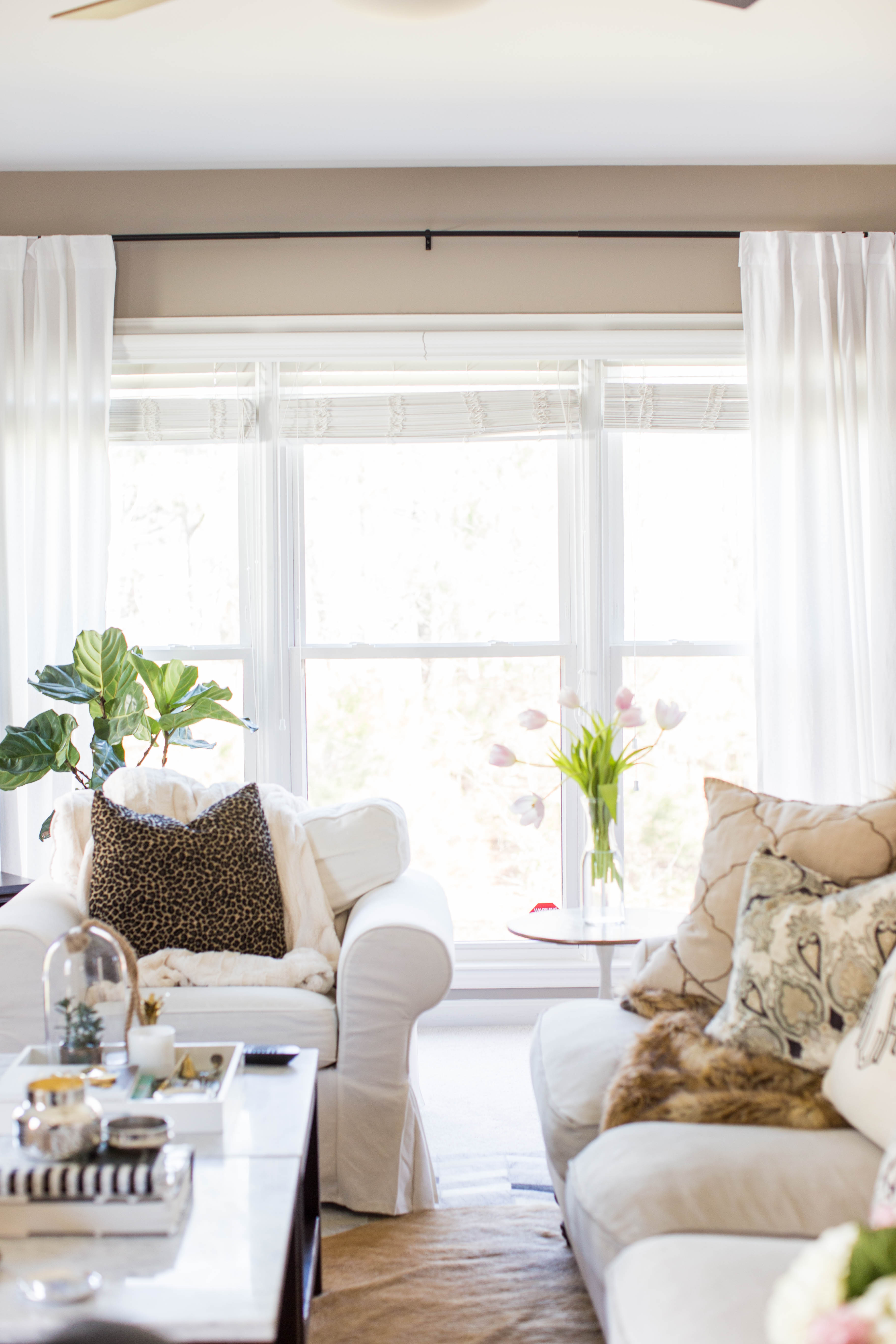 Hang Drapes: Curtains add so much to a room. Tip:  Use curtains to add pattern to your room, but keep the print neutral. Hang them much higher than the top of the window to make the room and windows appear bigger.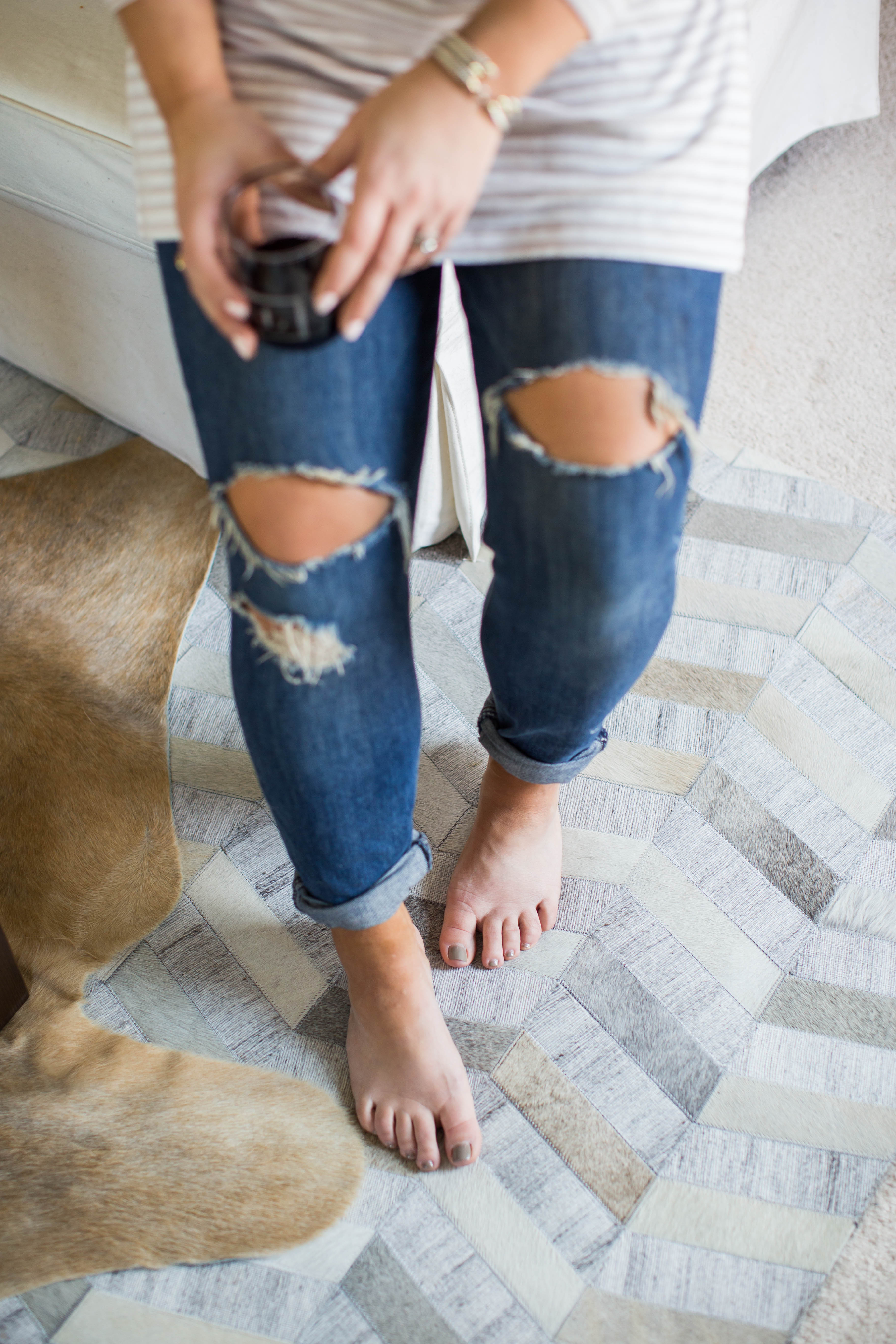 Add a Rug. Better Yet, Layer a Rug. Throw a jute rug down and layer with sheep skin, animal skin or even another cotton rug. Even adding cotton over cotton creates a visual interest. Tip: If they are the same shape, don't layer them in line with one another, try laying them perpendicular or even slightly cock-eyed of one another.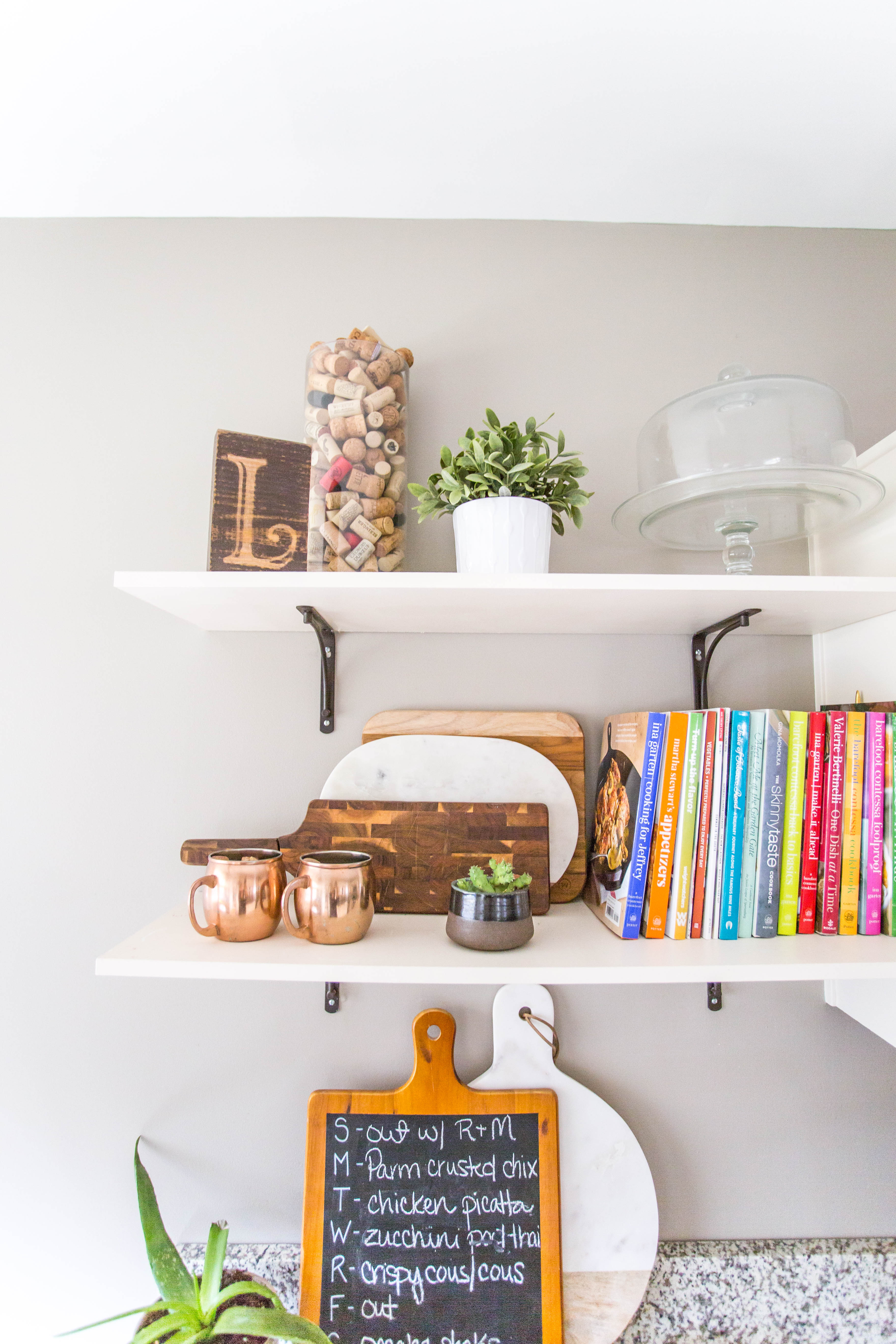 Mixed Finishes: One of my favorite ways to add texture is to mix up the finishes in your home. I use gold, silver, wood, metal, etc. We have numerous colors and types of wood scattered throughout our homes. Some people think that all the woods, metals, etc. have to match, but they don't, In fact, it's better if they don't. Tip: Give it time. Sometimes I need to leave something for a few hours or even days to let it "grow" on me.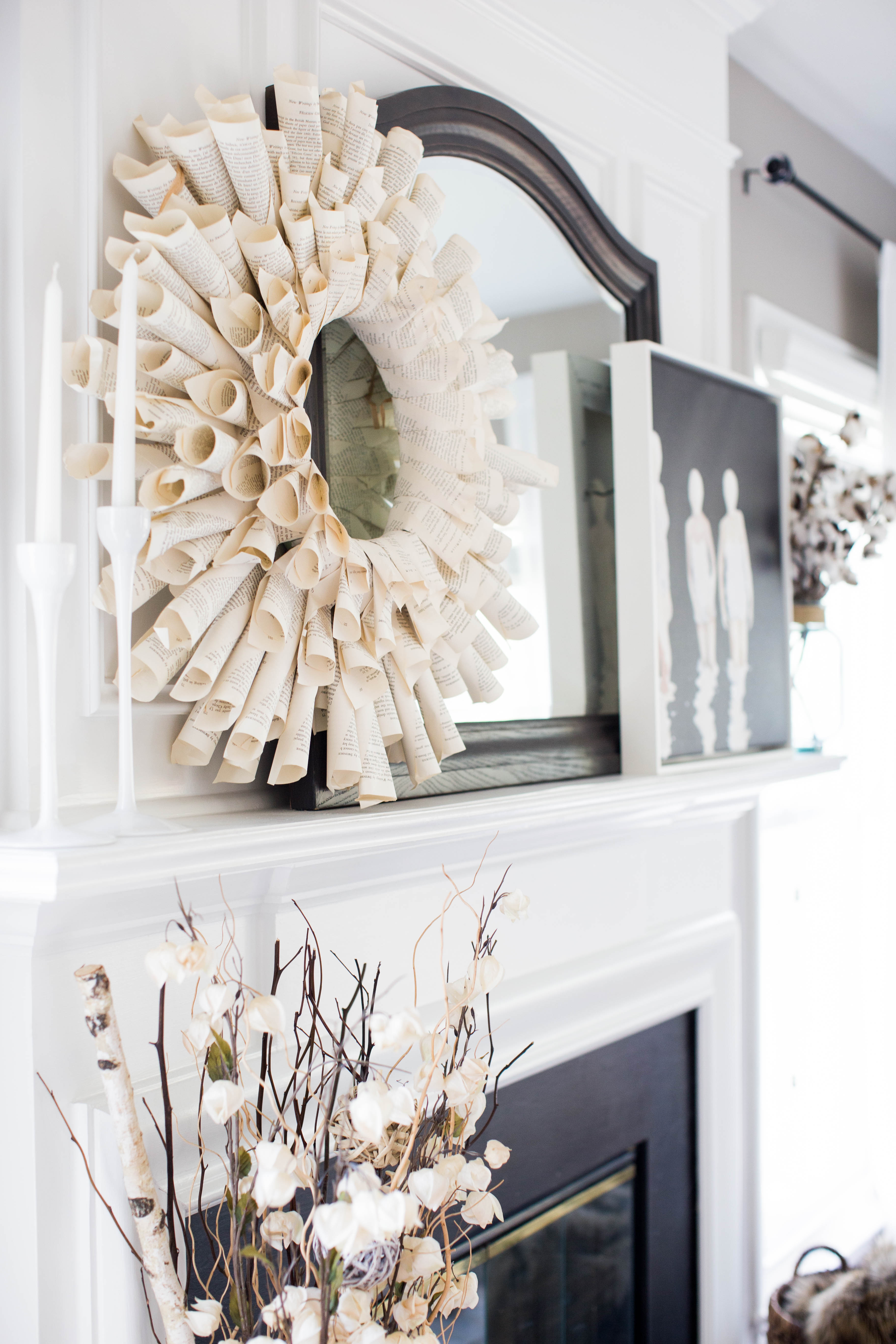 Layer: Layer pieces on pieces. For example, lean a piece of art work on another piece or a mirror. Tip: When layering, try to mix the materials so it doesn't look to uniform and all blend in together.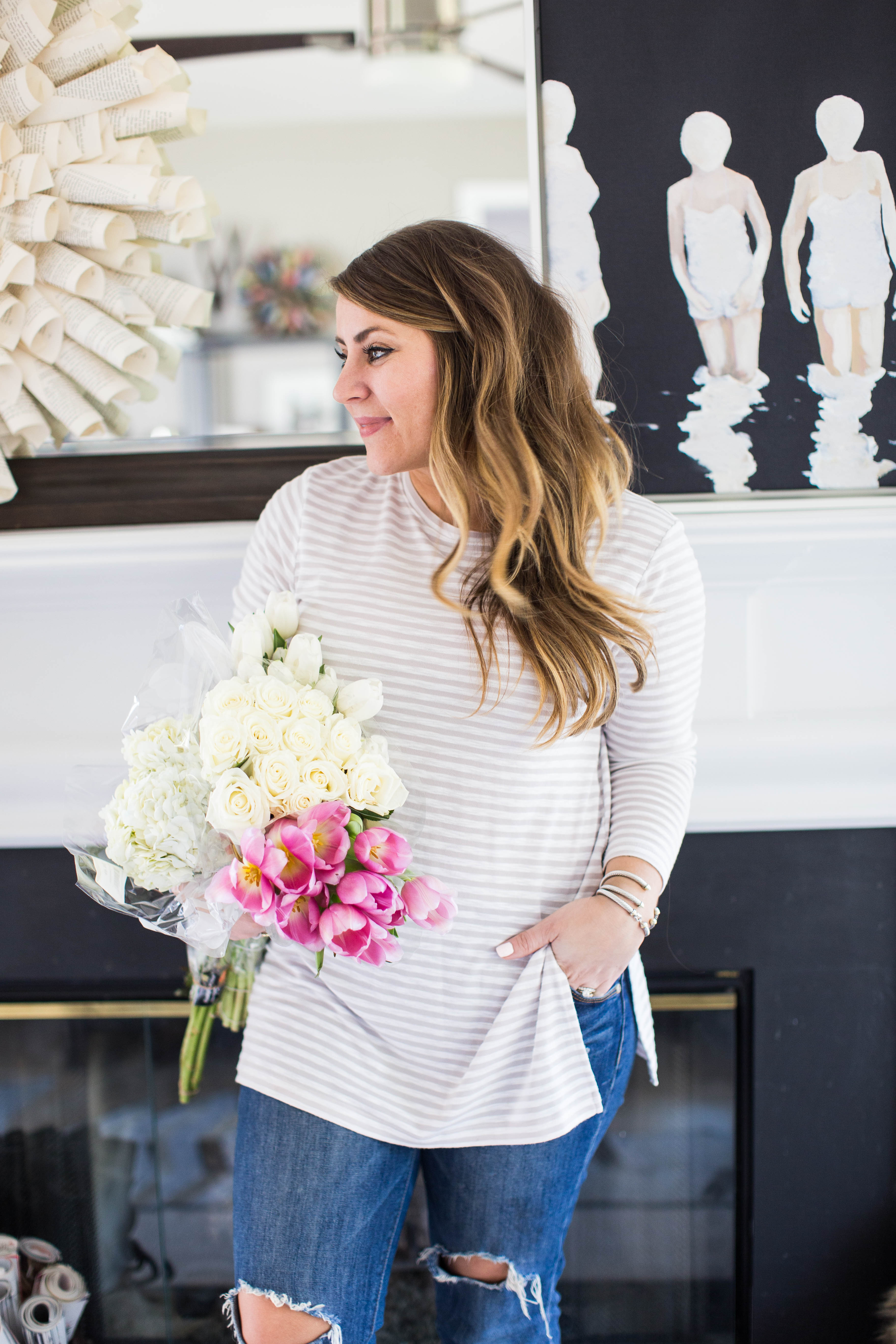 Add something Green: Whether you're a flower person, or a plant person, adding something green not only lightens your mood, but helps create a sense of peace within your home. We have numerous plants and flowers scattered throughout our home on a daily basis. While flowers weekly add up, it's a small splurge I'm willing to make because they make me happy. Tip: If the thought of keeping something alive stresses you out, go faux! They have amazing looking plants you can buy now!
And there you have it. I utilize some of these tips in each and every room in our house, even the bathrooms! Do you have any favorite places that you add texture in your home?
Have a great one friends! Thank you as always for reading!
XX