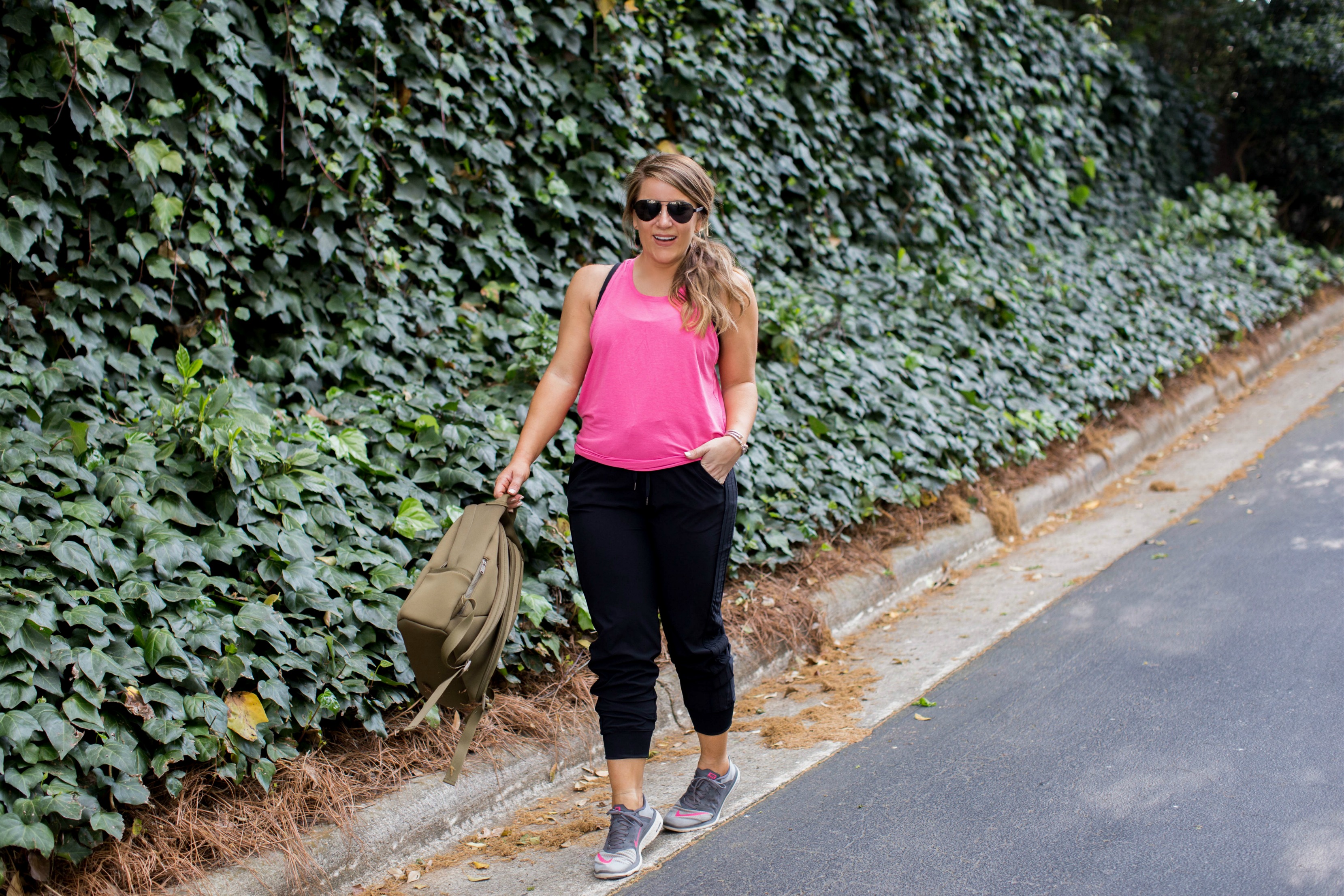 Top / Shoes (similar) / Pants / Bag / Sunglasses
We've all been there…we get to the gym, start to change and realize we've forgotten something. Sometimes it's something as easy as a pony tail holder, and sometimes it's a sports bra. I once tried to work out in a regular bra and let me tell you friends, it is not for the larger chested, I don't recommend it at all. Because of these instances, I make sure to pack my gym bag every night, checking over my items to make sure everything is accounted for. And then, there are items that ALWAYS stay in a little bag in my gym bag, items that have saved me on more than one occasion. So, with that said, I thought today would be fun to share what items I'm toting around with me to get my sweat on.
I should also preface this by saying I go to the gym right after work, work out and then come home. I don't shower at my gym, but if I did, I obviously would be throwing a towel and other toiletries in. J
Gym Clothes / Shoes / Bra: No brainer, you're not going to get very far without any of these. For me, I love loose and comfortable tanks, I just discovered these and they are amazing.
Bag: Again, duh. Grab an old bag, purse, etc. as long as it's big enough. I've been loving this backpack because it's easy to carry and is easy to clean!
Water bottle: I use a Swell and it's been amazing, it stays cold for hours and I put ice in in the morning and it's still there late afternoon. It's also big. You should have a bottle that's bigger and also not a throw-away, protect that environment people! 🙂
My little pouch: This covers a lot of things. In my little bag inside my bag is where I keep a tube of mascara in case I need to run an errand after, extra hair ties, deodorant and a tinted moisturizer. I also carry tampons because just like arriving at the gym with no bra these are a must. I just actually picked up the new Playtex® Sport® Compact®. And since they are 30% smaller, I can fit quite a few in my little bag which is perfect to make sure I'm always ready (I got mine at Target and love how discreet they are) and I can get my work out on feeling comfortable and confident that I won't be having lady problems while running.
My heart rate monitor: I like to track my heart rate and my calories while working out. It just lets me know where I stand during my workout. I use this one and have had it for so long now.
A small notebook: Whether you track your workouts or not, or just need something to write with, I keep a small little notebook in my bag. I usually pick these up in the Target $2 section, or somewhere cheap!
Headphones: You must have jams to get through your workout. I love these that came in my Playtex® PlayOn® Tryout Kit that you can get free with purchase (as a mail in reward and it includes to many fun goodies like a headband, EOS lip balm and more!).
Makeup Wipes: Before and after my workout, I use these. I buy generic so it doesn't cost a ton, but there is nothing worse than working out and sweating with makeup on. It gets all over the gym's towels and clogs my pores which is no bueno.
A snack; whether it's an after workout protein shake for you, or a granola bar or some beef jerky, I also have a small snack in my bag to fuel my body after a workout. It definitely helps your muscles recover and keeps you burning calories.
Brush and Dry Shampoo: Because just like I stated in #4, sometimes I have to run a quick errand after the gym without showering. Typically these are quick things like the grocery, getting gas, etc. But I still try to at least comb through my hair and spray it with some dry shampoo so I don't look like a total hot mess. 🙂 This dry shampoo is my favorite affordable brand (under $5).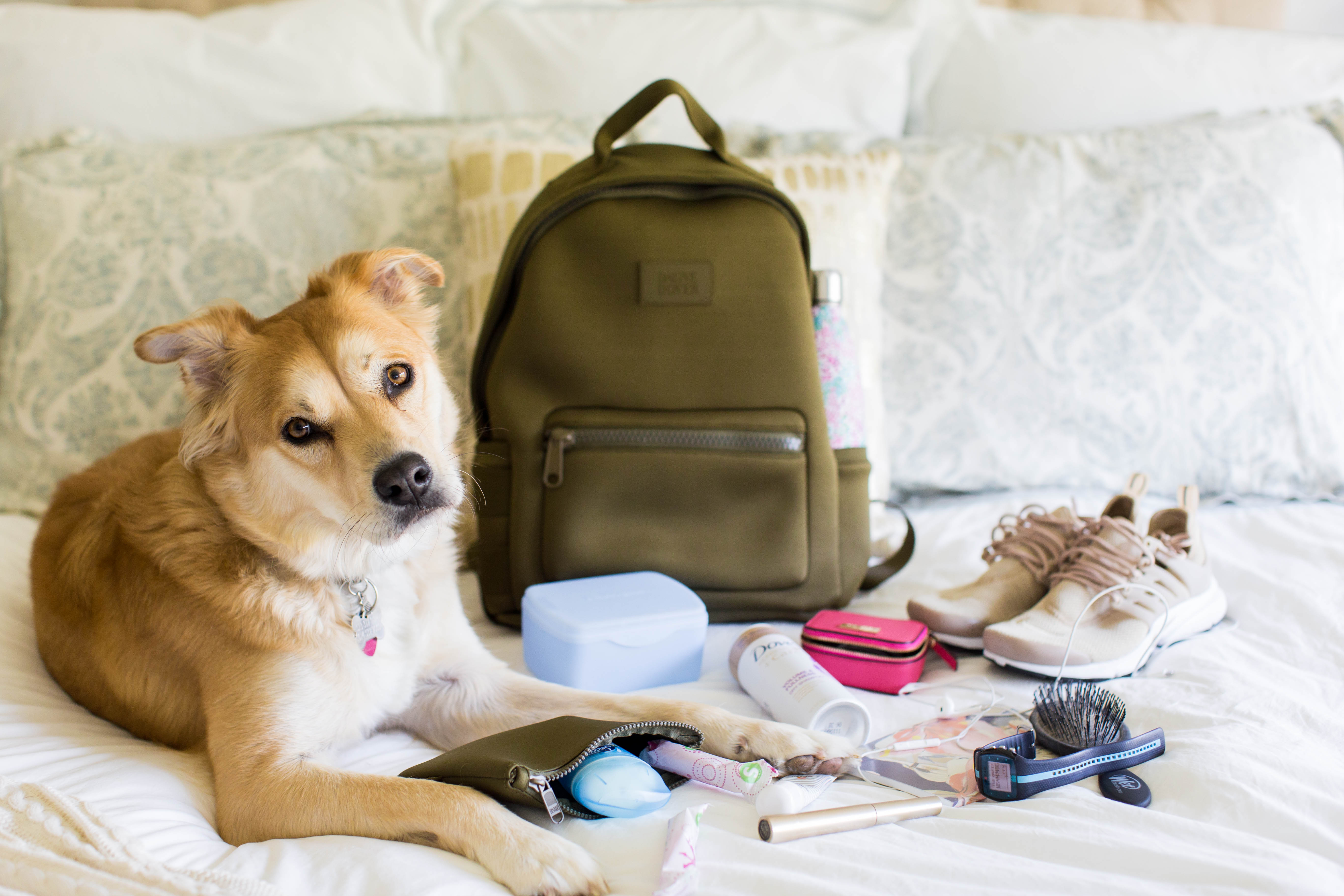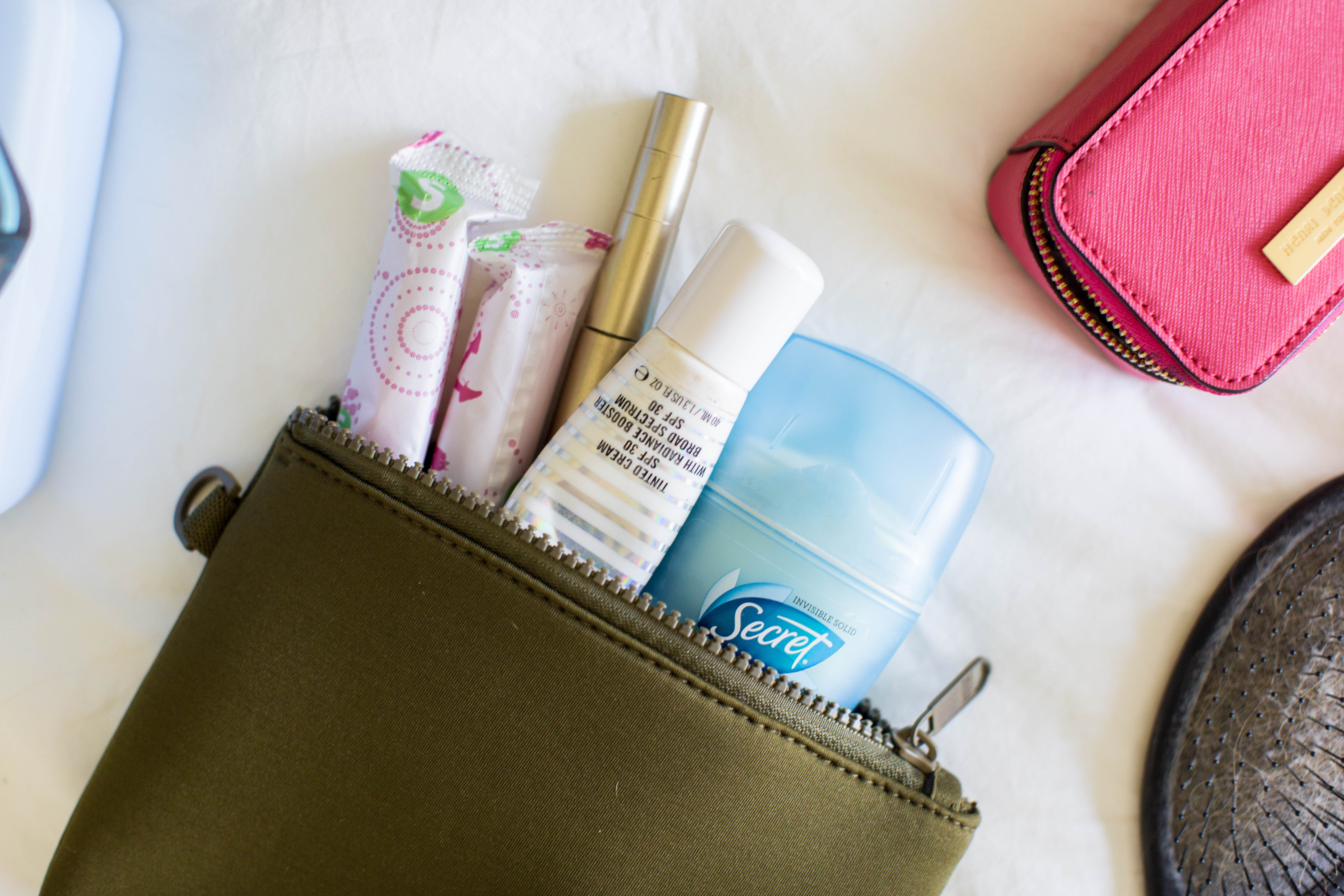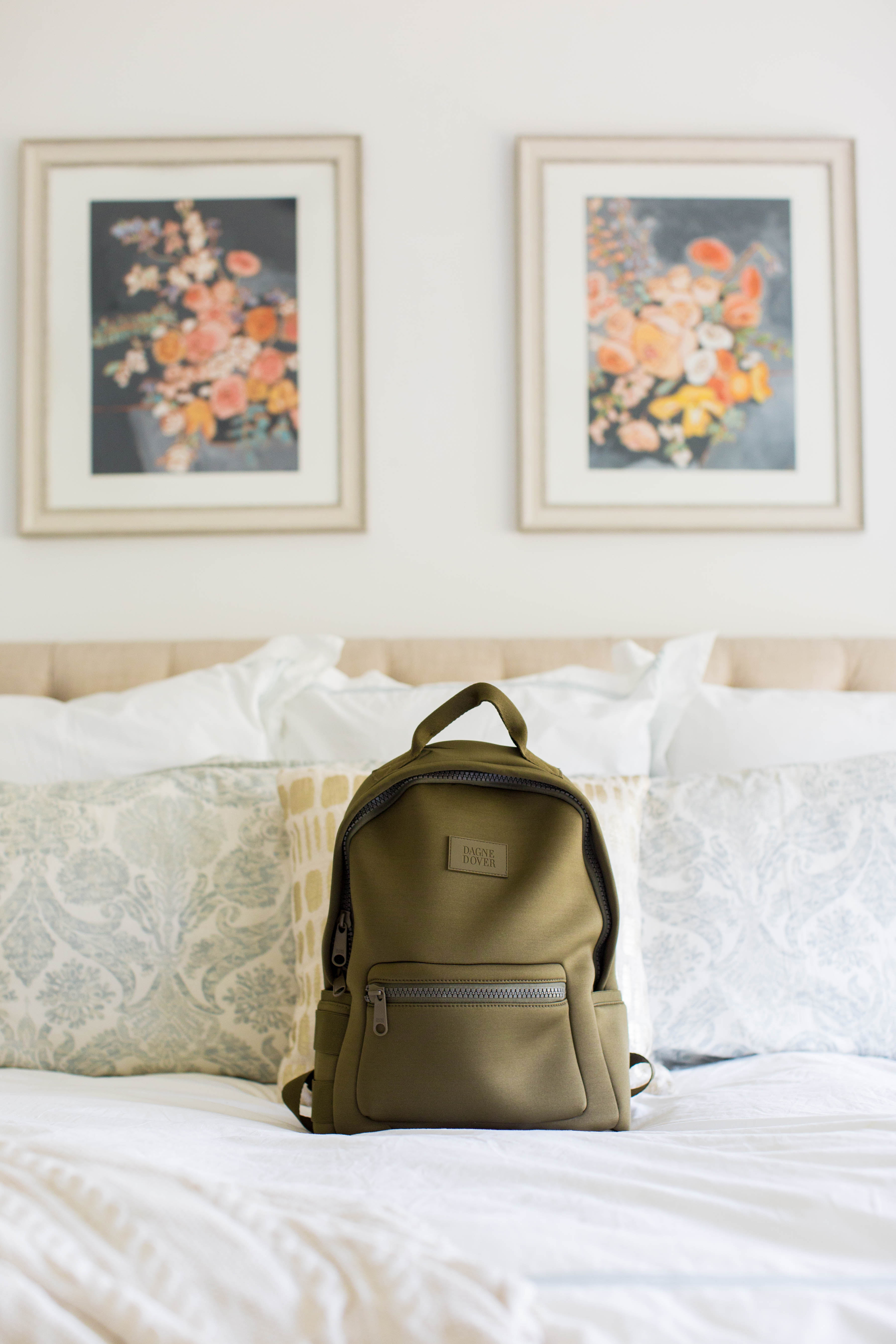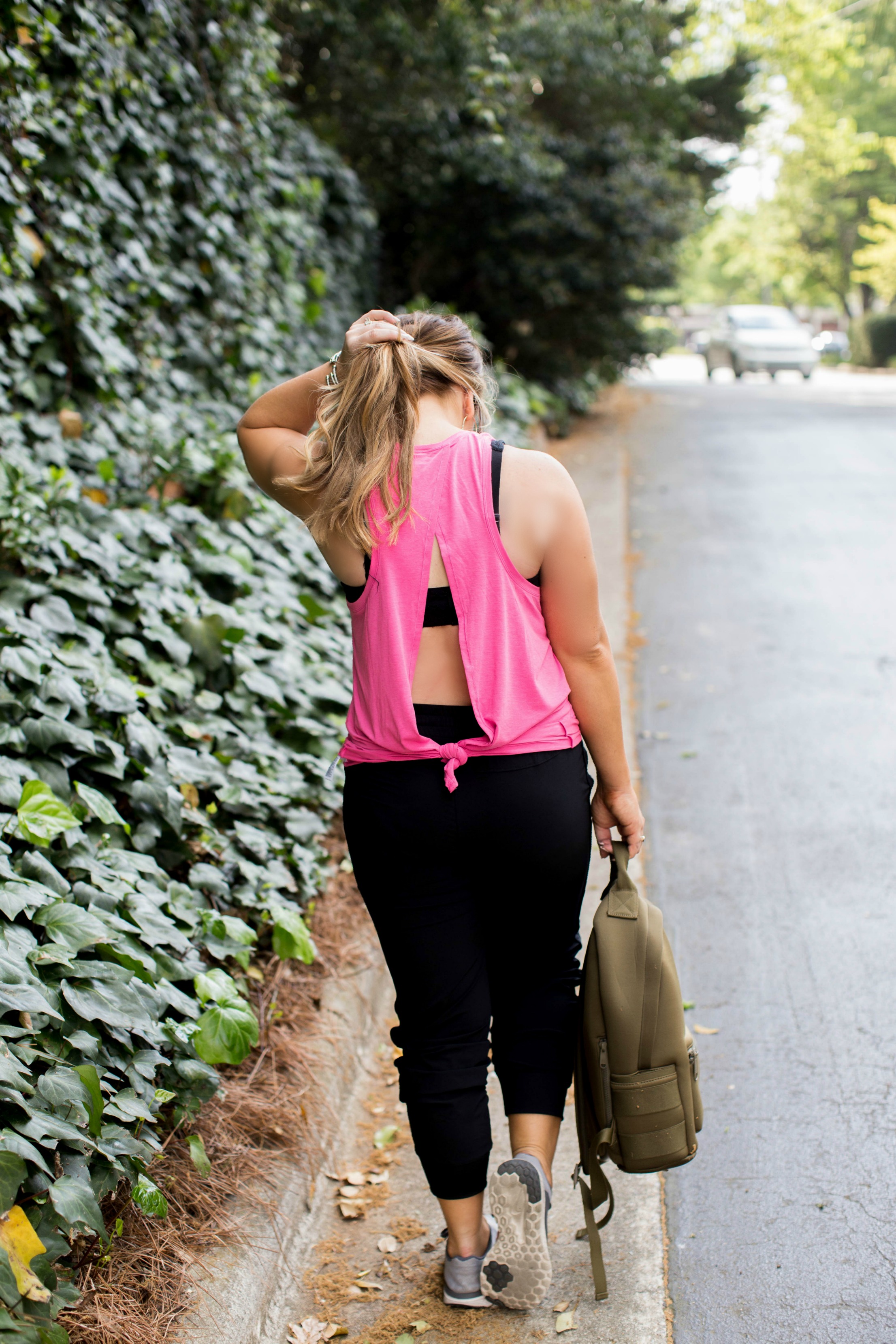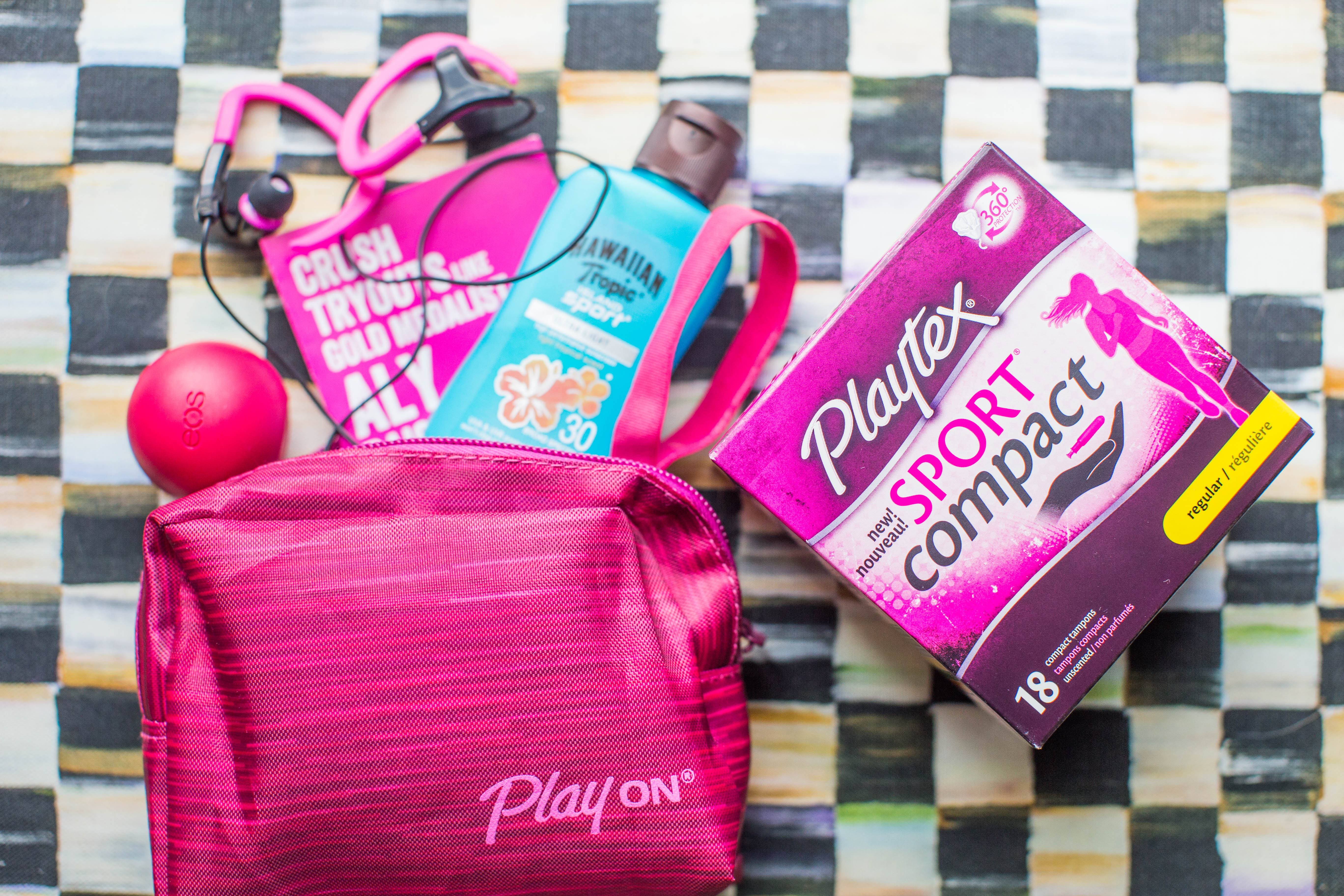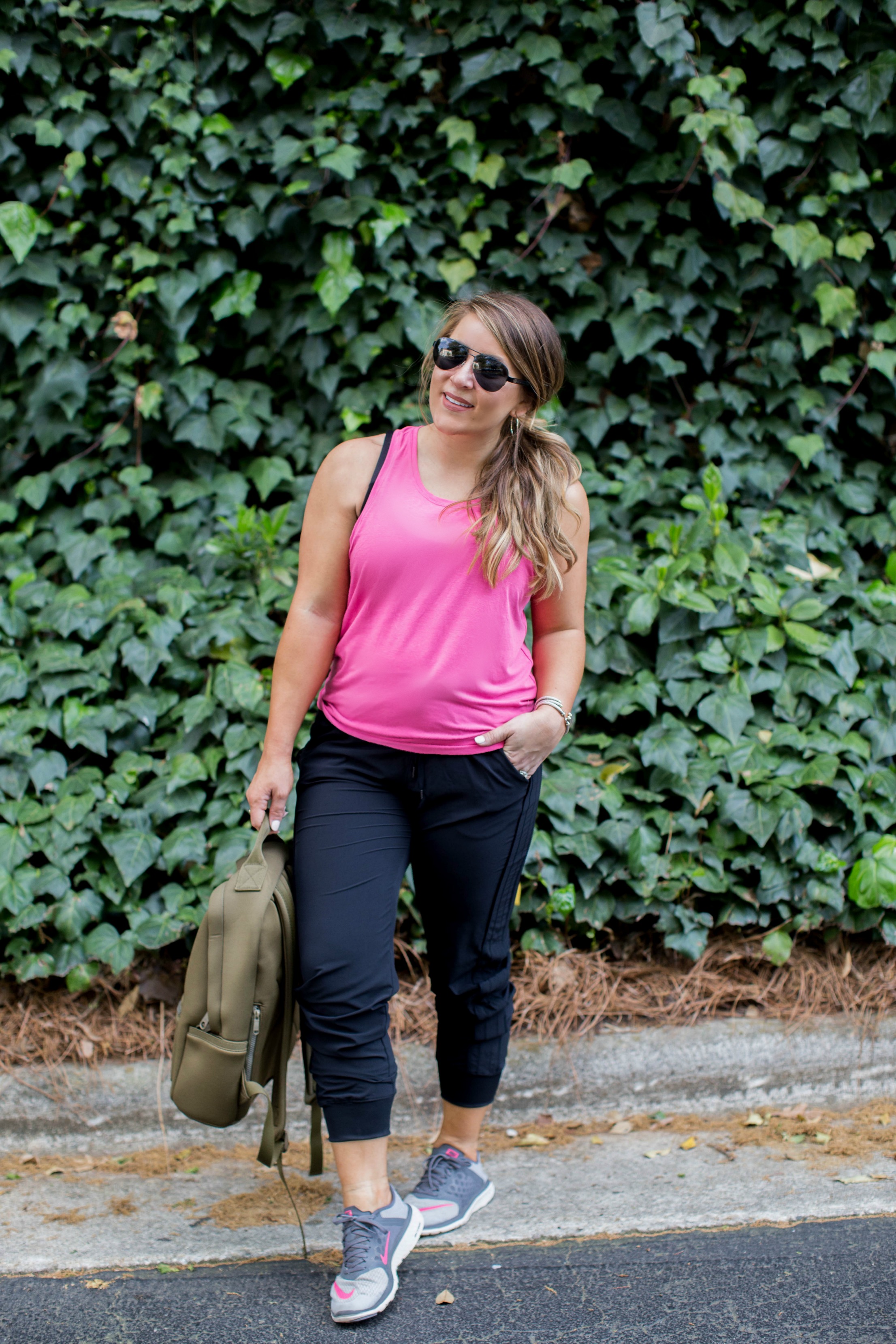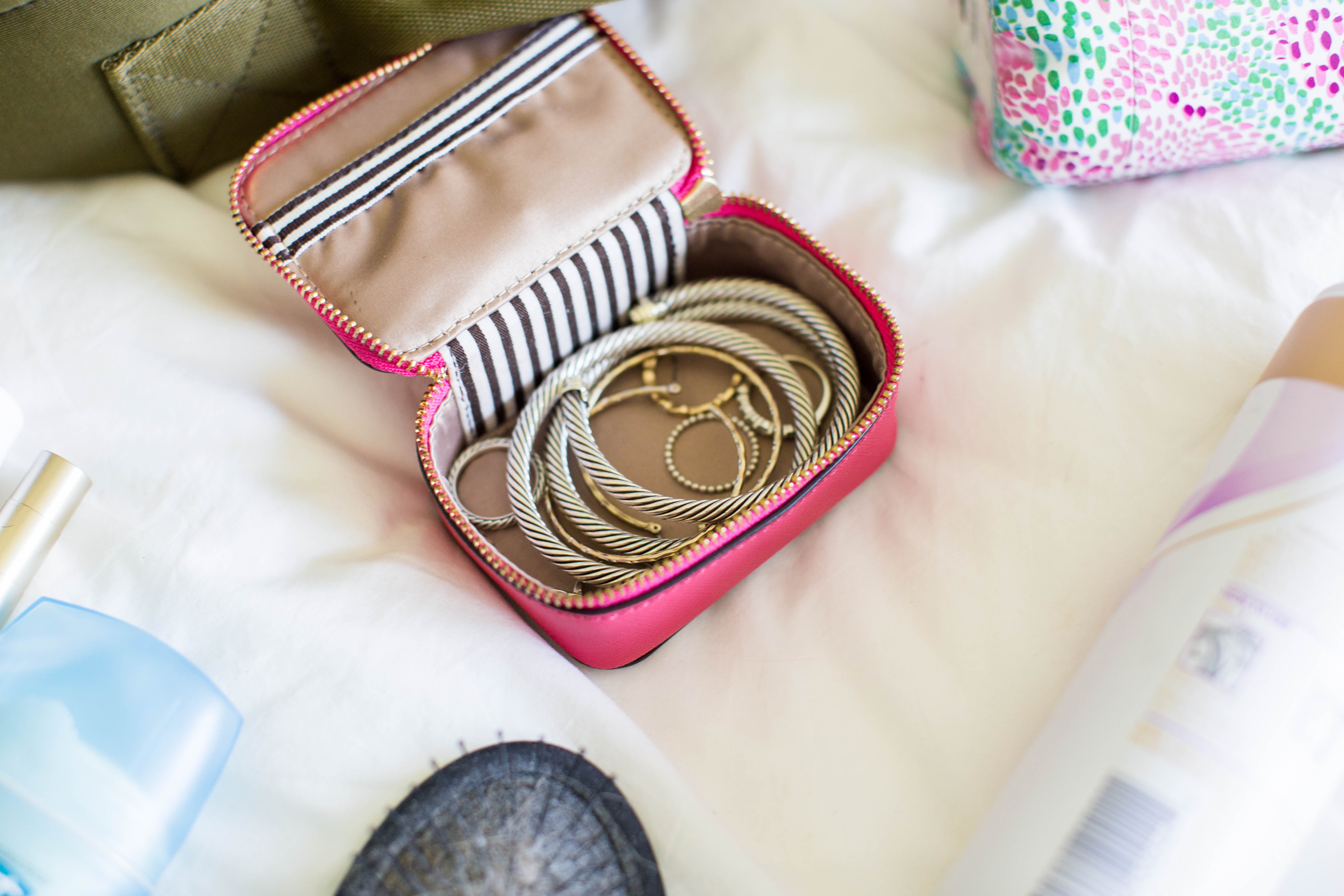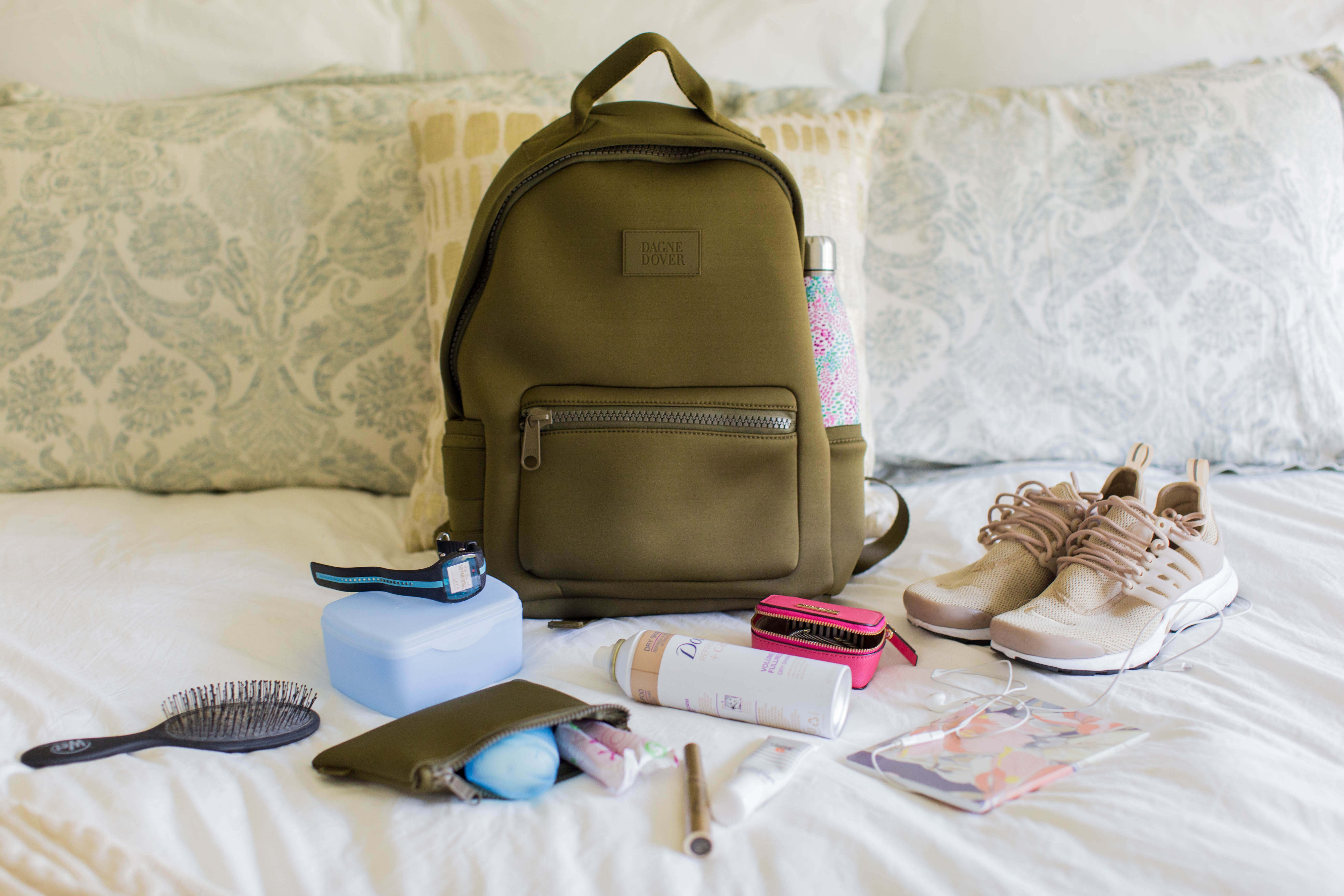 What am I missing that you carry in your gym bag on the regular? I must know, maybe I'm missing out! Regardless, thanks for reading and I hope I reminded you of some handy things you need (don't forget that bra!).
Have a great day friends!
XX
This post is brought to you by Playtex®, but all opinions are my own and what active girl doesn't need a great tampon in her bag? Thank you for supporting the brands that support CB&BP and make this blog possible!